A Mumbai Street Food - Vada Pav
Can't believe it's been 8 months since I made the Batata Vada at home. (Also called as a potato pattice in english if you may). Batata Vada is miraculously famous and spicy staple food in India - Especially Mumbai. People will need no reason to have it for any time of the day. Although it's mostly eaten for a breakfast or evening snack. If I want to be more correct, it's Vada paav which is more famous than just Vada. In english, it translates to Pattice with Bread. This is not an ordinary bread. It's a special Indian break which looks like this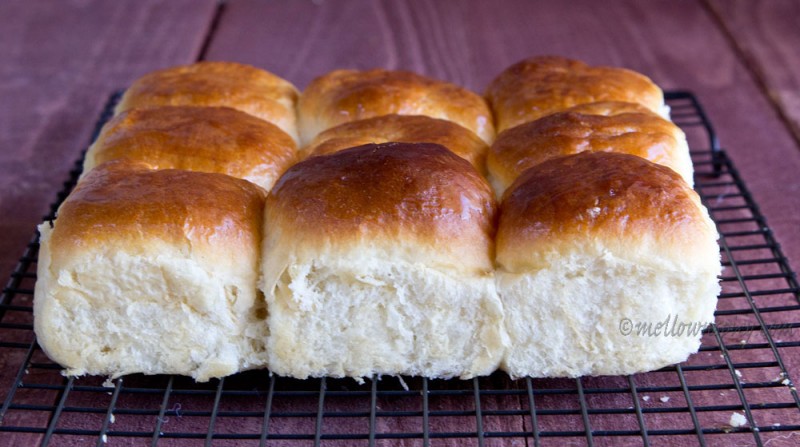 It's fluffy, bigger and has no border unlike regular bread we get here. If you want to have an authentic Vada Paav, this is the bread you want to go with.
Luckily I had a chance to visit Patel brothers last week where I stumble upon these breads by chance. I was speculating to make Vada Paav for last few weeks, but the fact that I ran into them gave me strong reason to make them soon.
As I mentioned, I put my cooking on pause for last 6 months. Didn't venture into anything exciting, didn't shop for extra groceries, just kept making weekly food needed for my lunch and dinner. Looked like an old chef in me was dead during time period.
Having planned everything in advance and scheduled a time to make a food, I spent almost 2 hours in kitchen last night making Vada paav. Not everything was easy. Some parts were more challenging than others. For example, making a gram flour batter for coating pattice, dealing with hot and boiling oil, being careful not to touch anything around with hands covered with batter and making sure that pattice balls to not break apart as soon as dropping them in the oil.
As it turned out, I had more filling than I could handle. But again, I wasn't ready to go back on that road getting covered with filling and batter all over the kitchen. So I spent some more time to finish the work at hand.
Luckily the food was as spicy as I had initially expected. Although it lacked the proper level of salt, it's better to have less salt than exceeding its permissible level. And before I close the post, Vada paav was delicious. The presence of authentic Indian bread at the end gave food an extra level of depth it deserved.
Here are some snapshots of the final product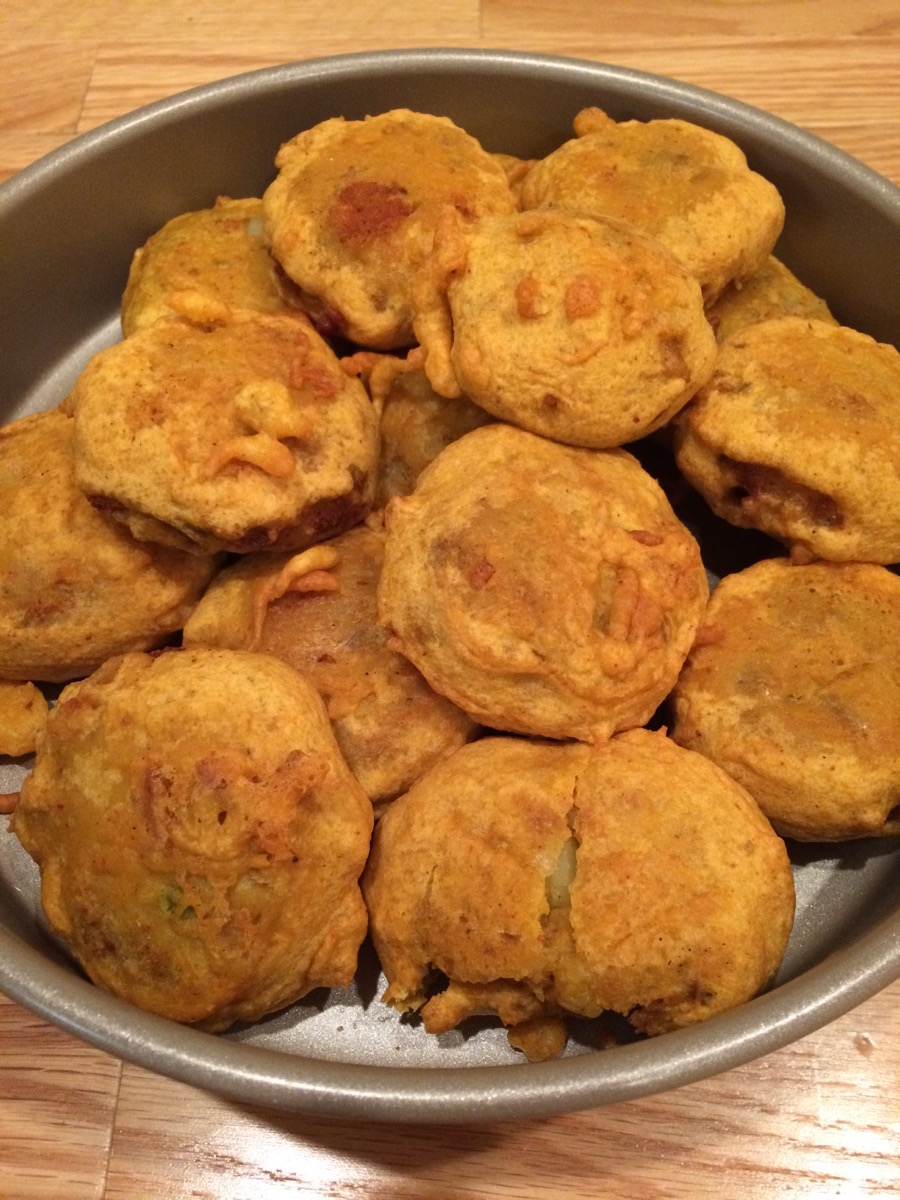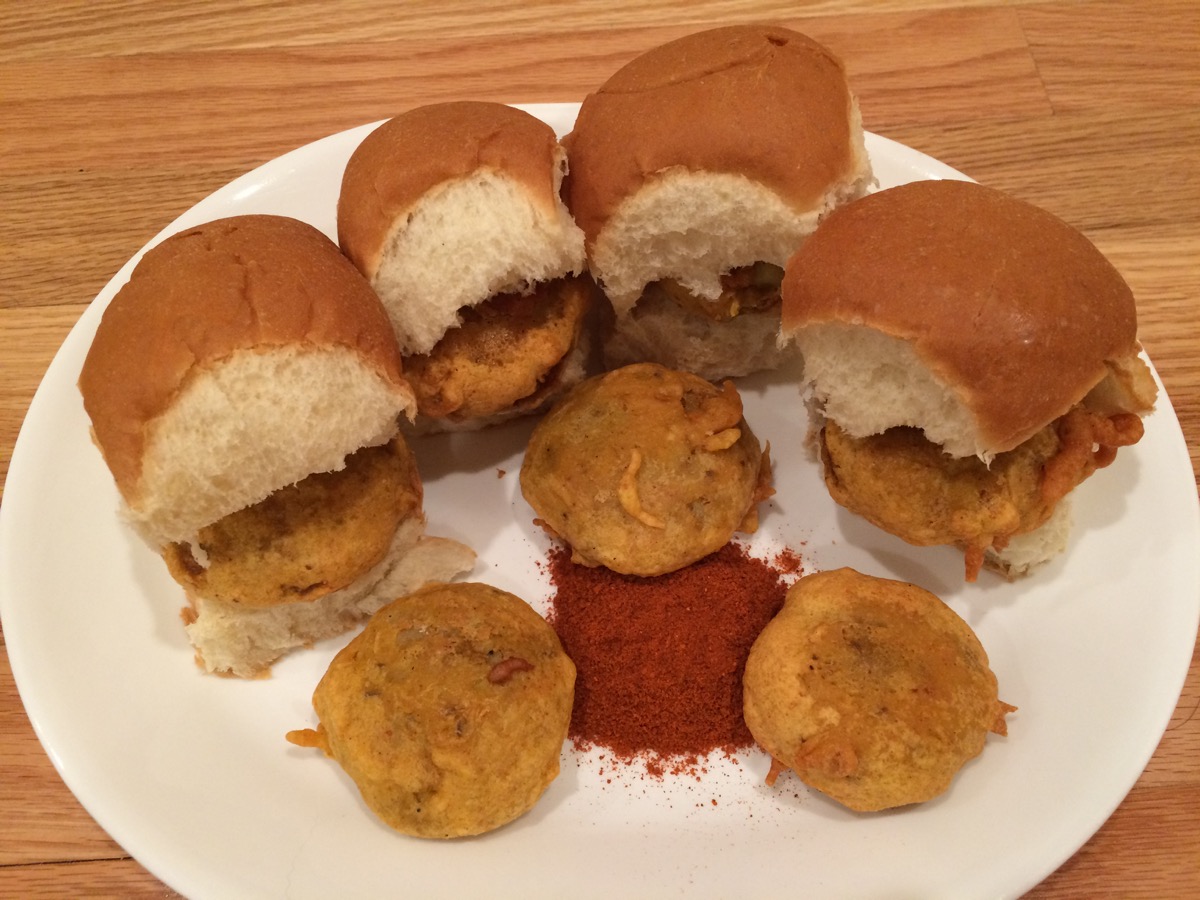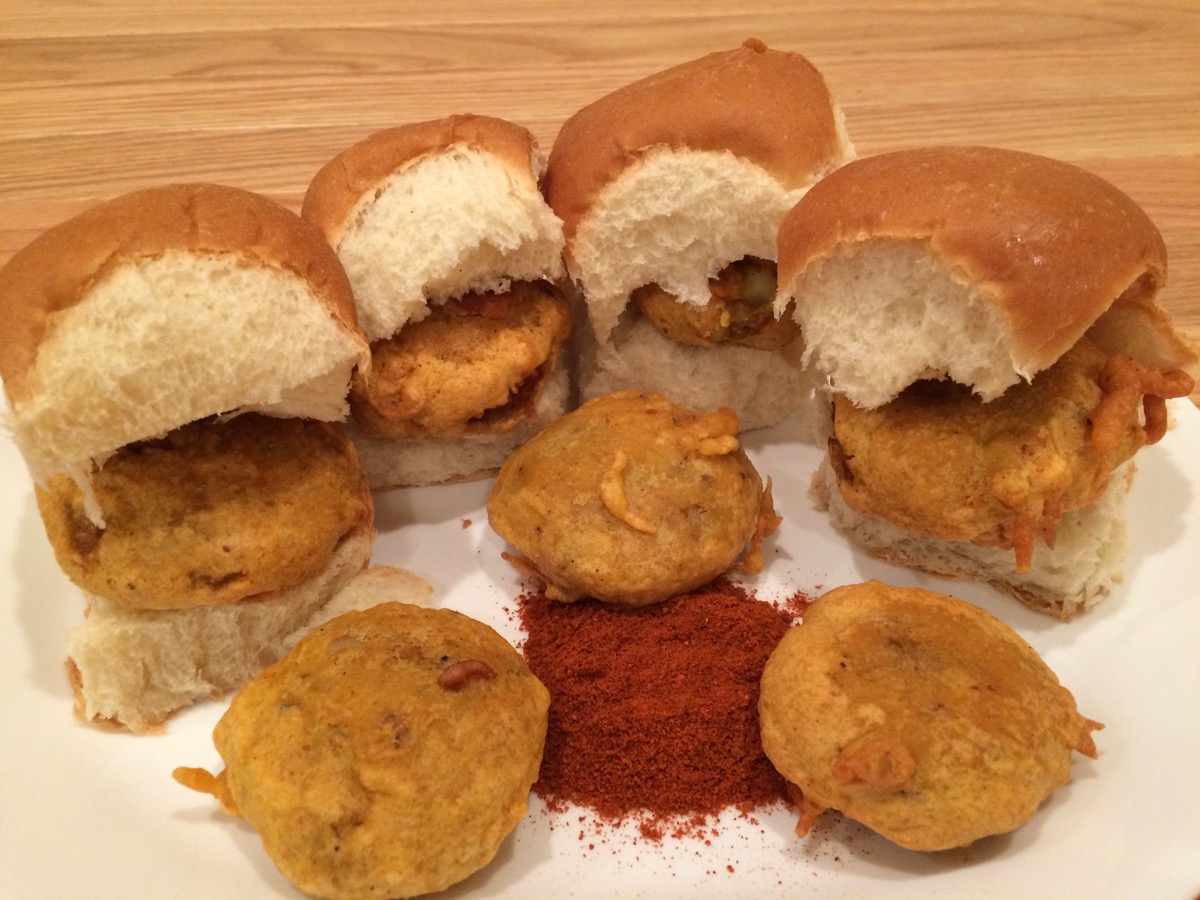 Hope these snapshots make you want to taste this delicious, spicy and authentic Indian food