A New England Trip on Independence Day Weekend
Today I am going to write about our 4th July east coast trip. We began our journey on the eve of 1st July on Friday. 4th July fell on Monday which awarded us a free long weekend. I left office early at 3:00PM as opposed to my usual time at 5:00PM. May God bless Uber, I reached airport within 15 minutes.
But the bad omen fell on me. When I reached John Glenn Columbus International Airport (previously known as a Port Columbus International Airport). My flight was scheduled to leave at 4:45PM, but instead it was now rescheduled to 5:45PM.
Image Source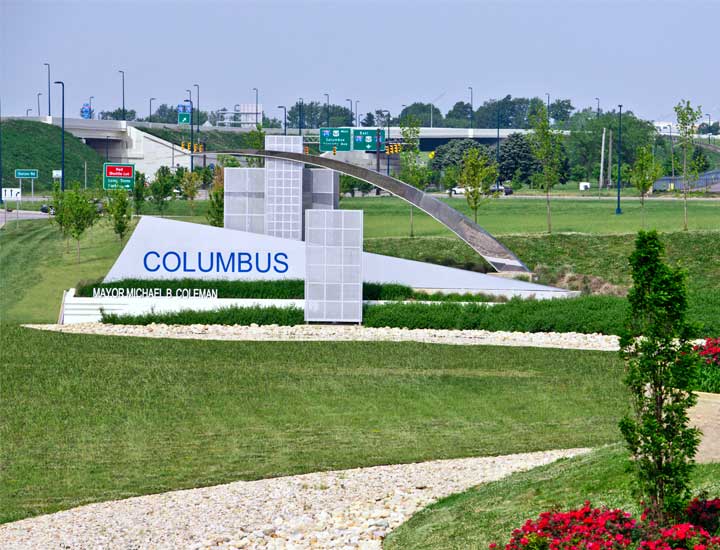 Great. I moved to Starbucks to buy my regular Tall Cafe Mocha with whipped cream. It was a great opportunity given to me by God almighty which I would rather procrastinate for months after trip is done.
Day 1 - Friday July 1, 2016
I caught my already delayed flight at 5:45. It left the Port Columbus airport at 6:00PM. It was quite sunny and hot day, typical summer! My journey was quite good with a British gentleman by side and an excited cute Chinese kid on my front sit. He kept babbling about plane, flying, people around and other interesting machineries around him throughout the flight.
Thanks to his presence, I did not feel the absence of entertainment facilities on flight for one moment.
In the flight I took beautiful picture from the sky. These are the pictures of Columbus taken right after flight took off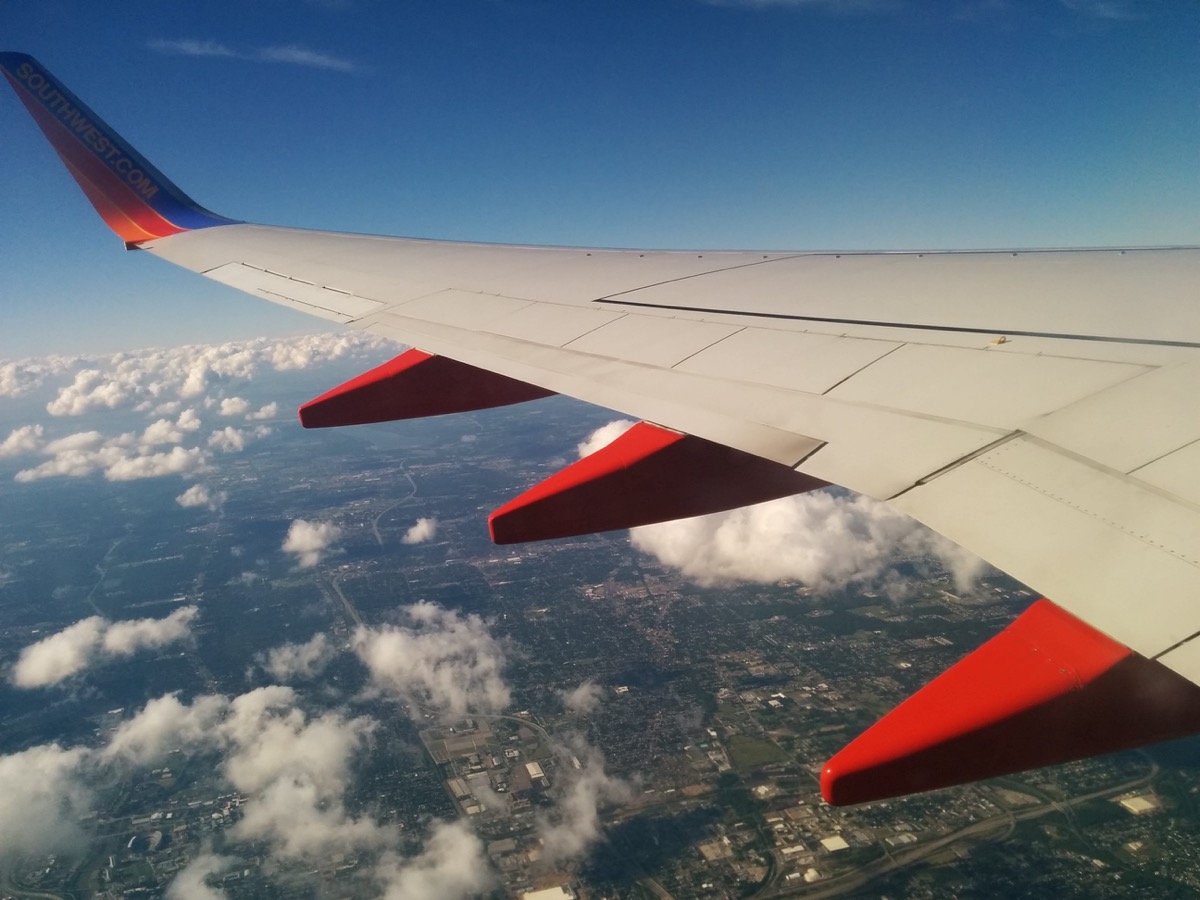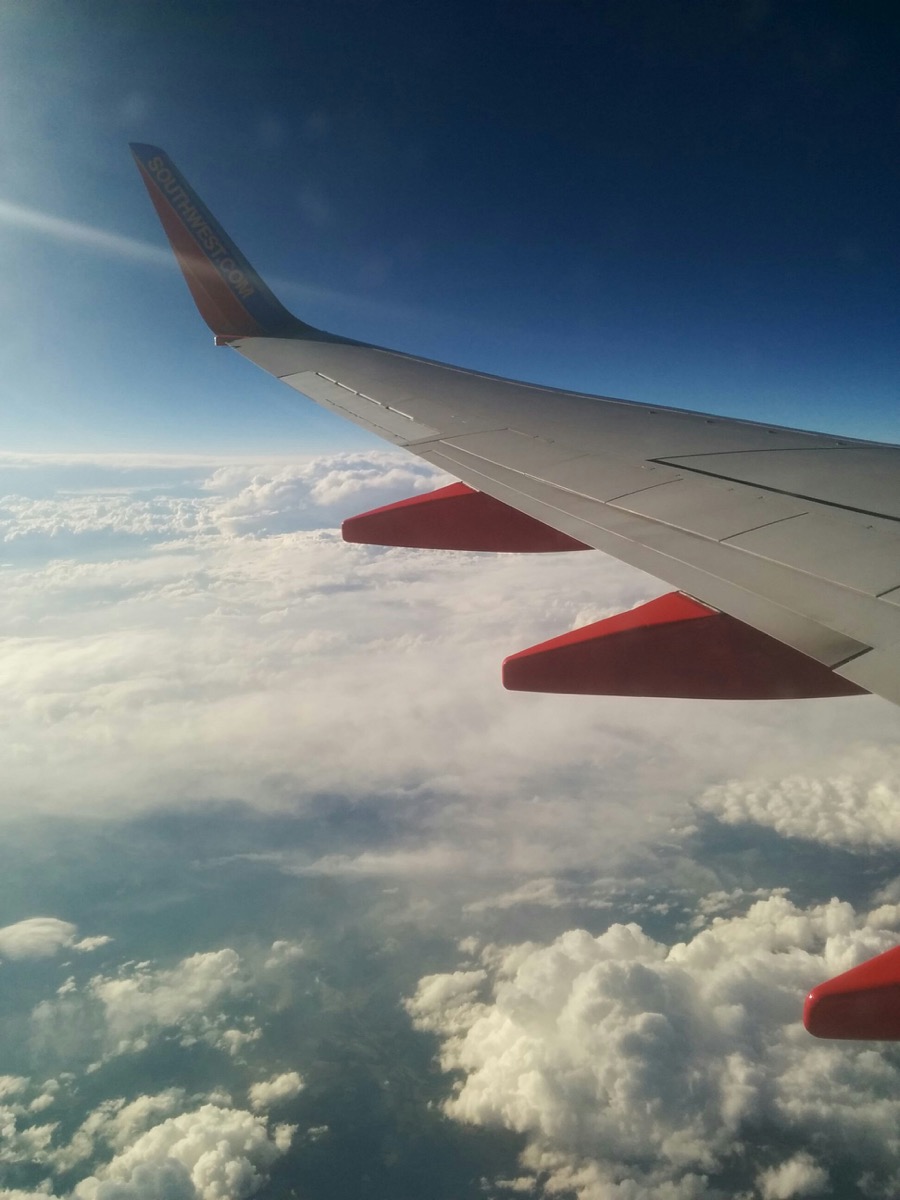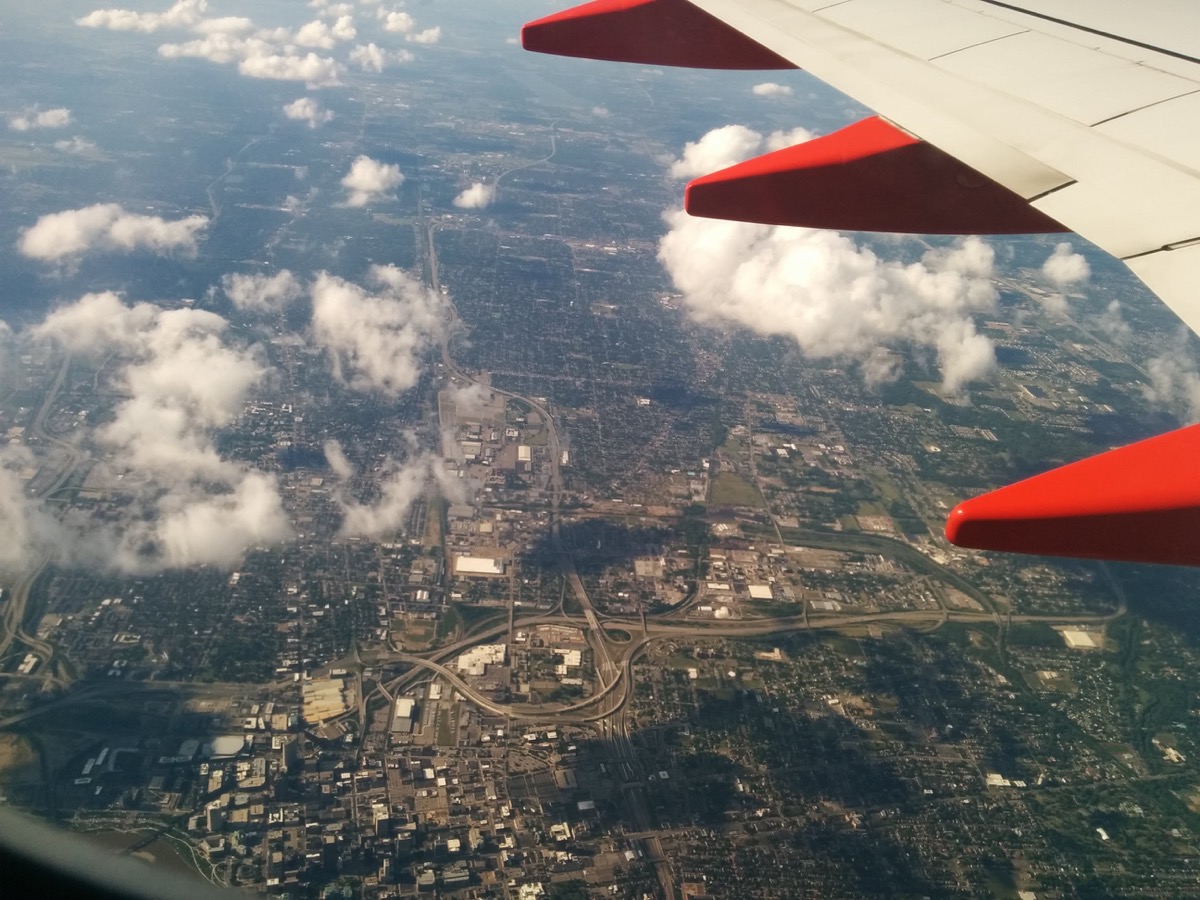 If you are not bored and interested in watching extended vide of plane take off. You can watch it here A plane take off video.
As we were about to land in Boston, my excitement again went up and I took some beautiful shots of city, shore, lakes and ships harbored on the Boston shore.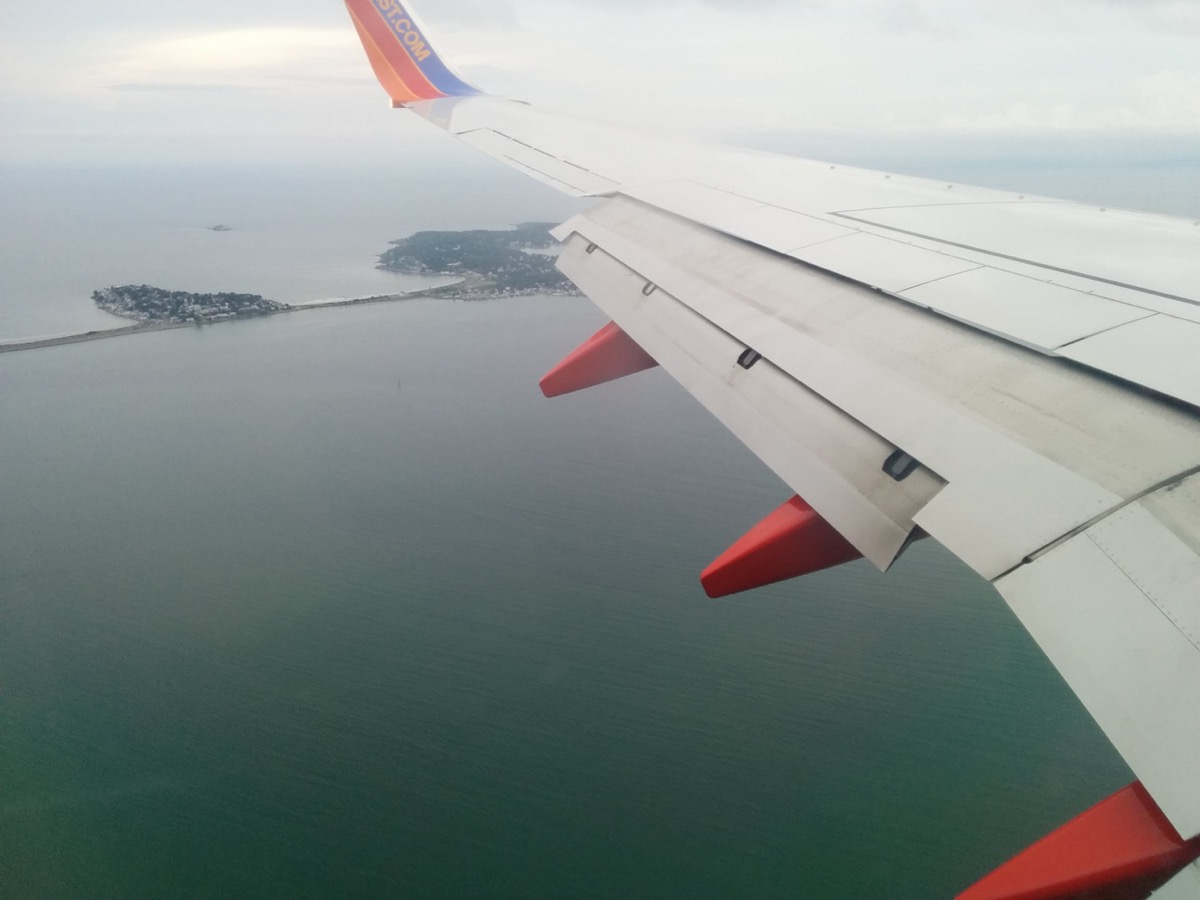 If you still not bored, I also took the video of plane landing as we were about touch the ground. You can watch it here A plane landing video.
A Boston Logan Airport is quite big, crowded, clean and sophisticated. I could not resist myself from taking few more pictures while walking all the way from gate to luggage claim.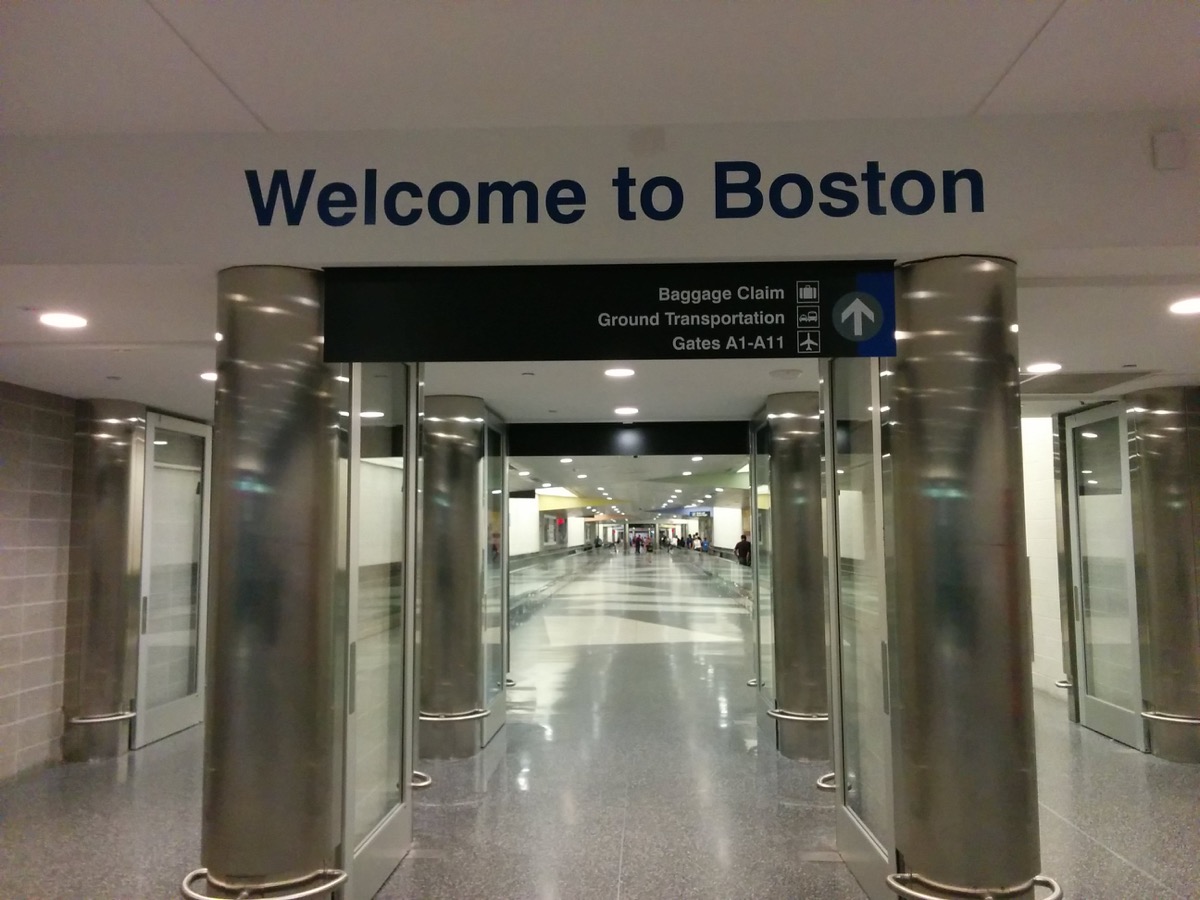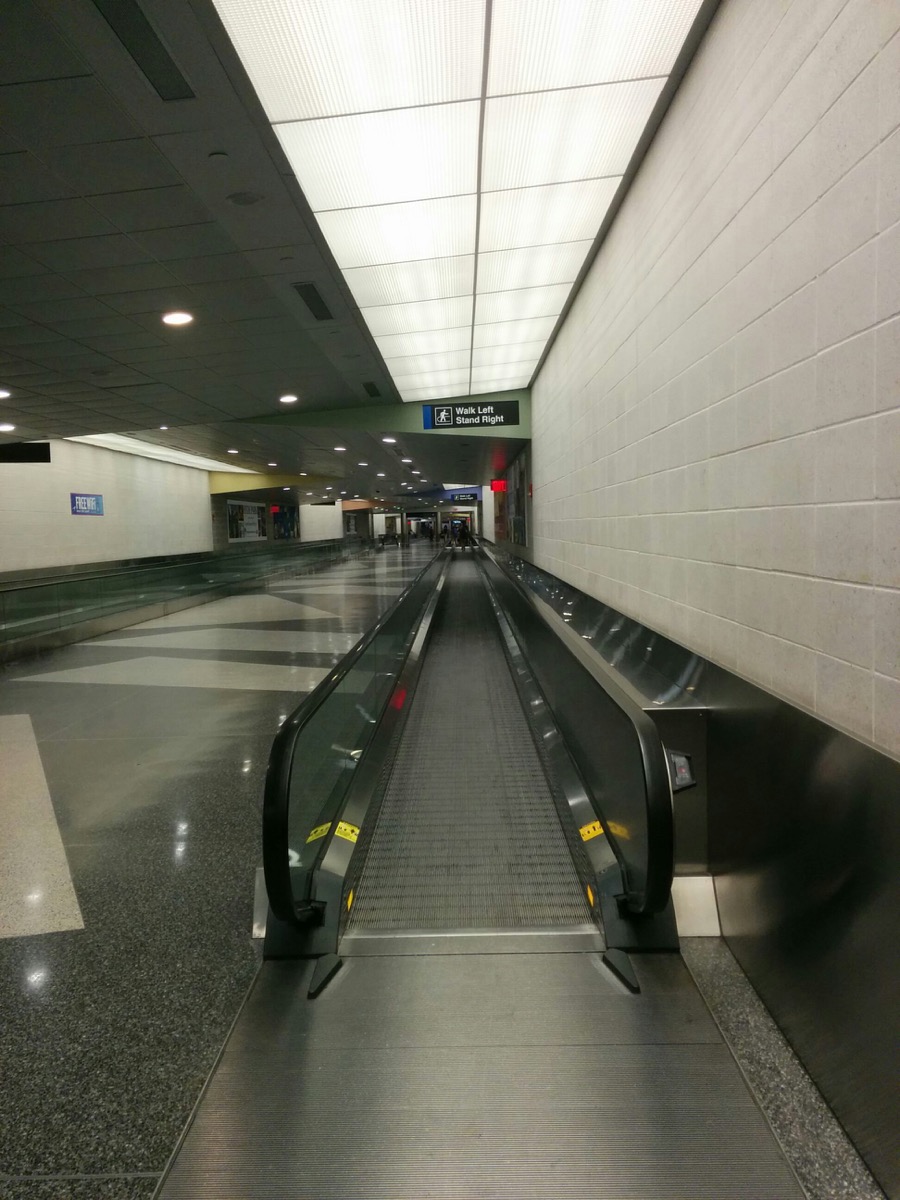 We reached hotel at midnight, slept immediately to get ready for next day off to Acadia national park.
These are some of the snaps of our hotel room and our team members.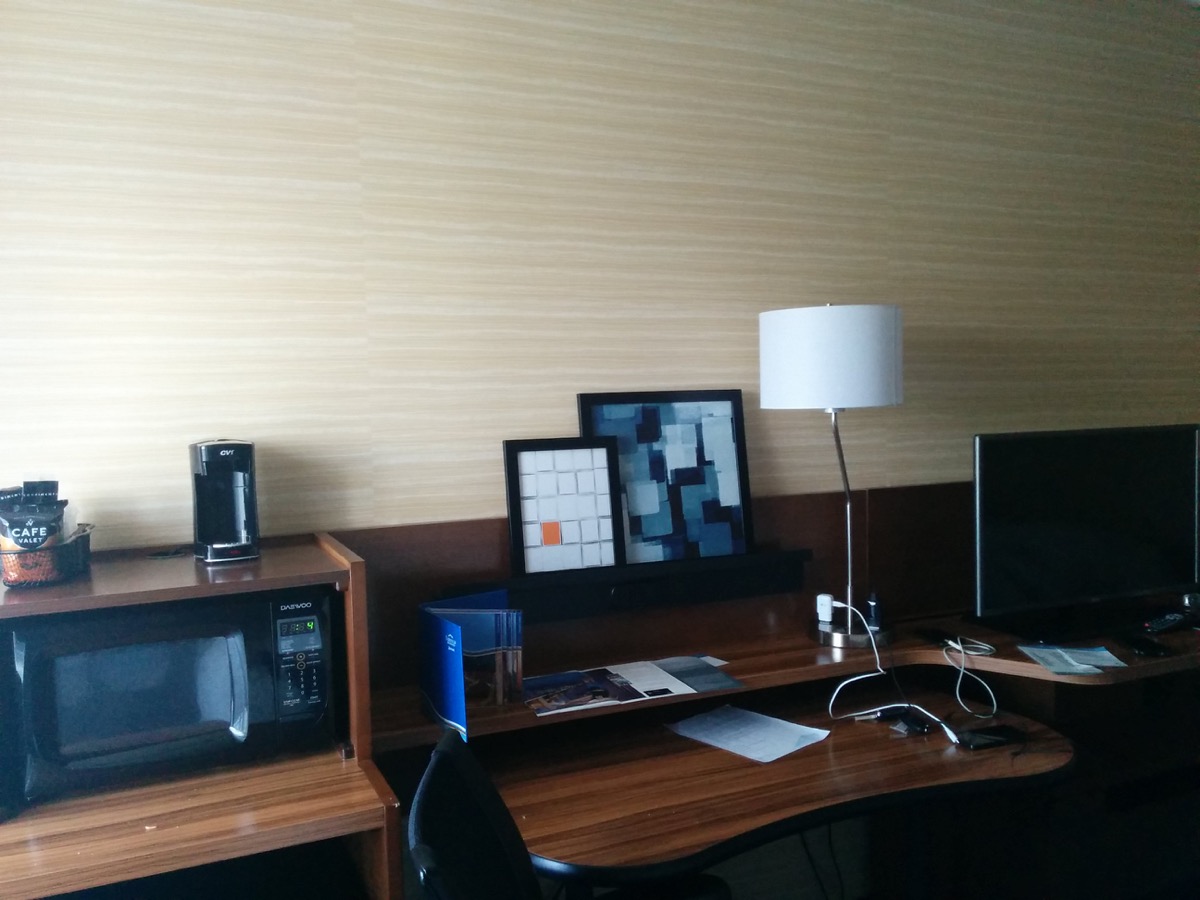 Our team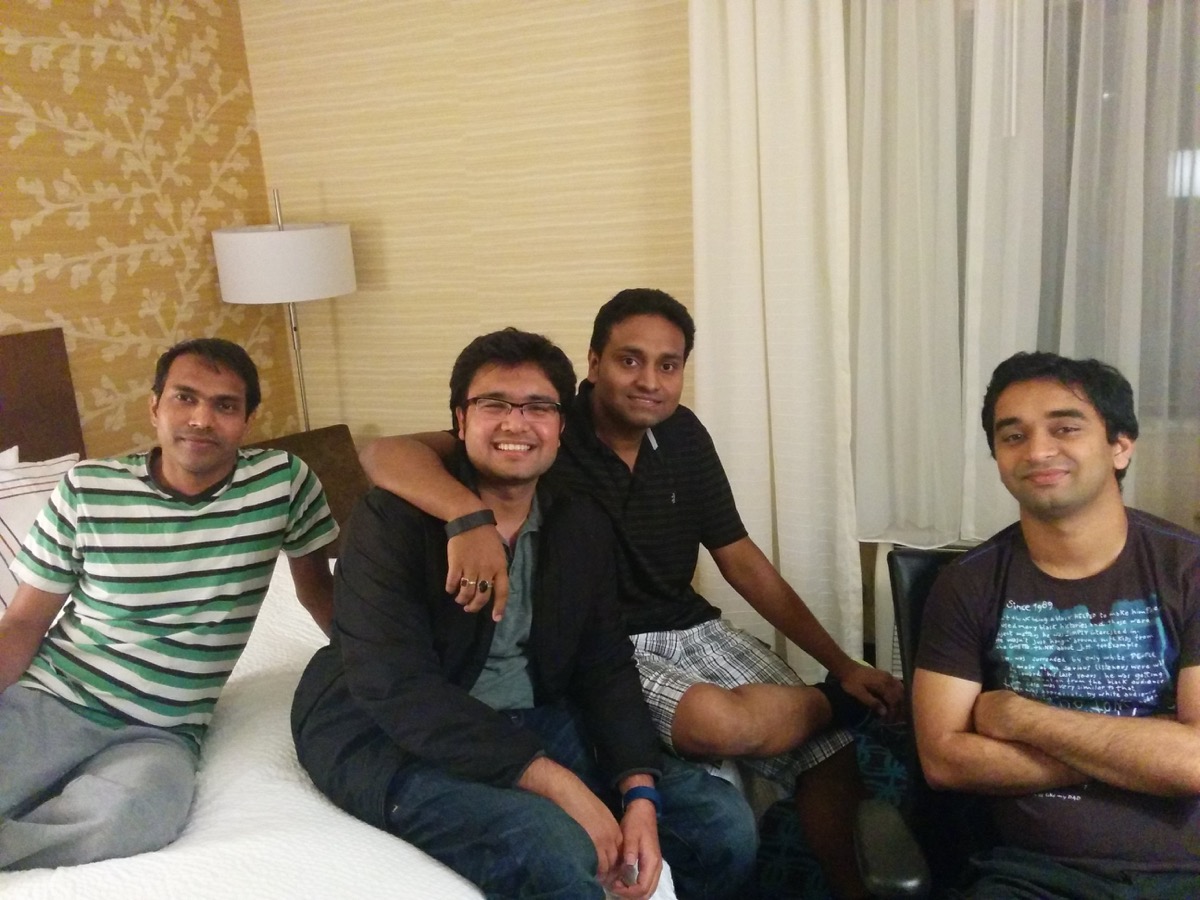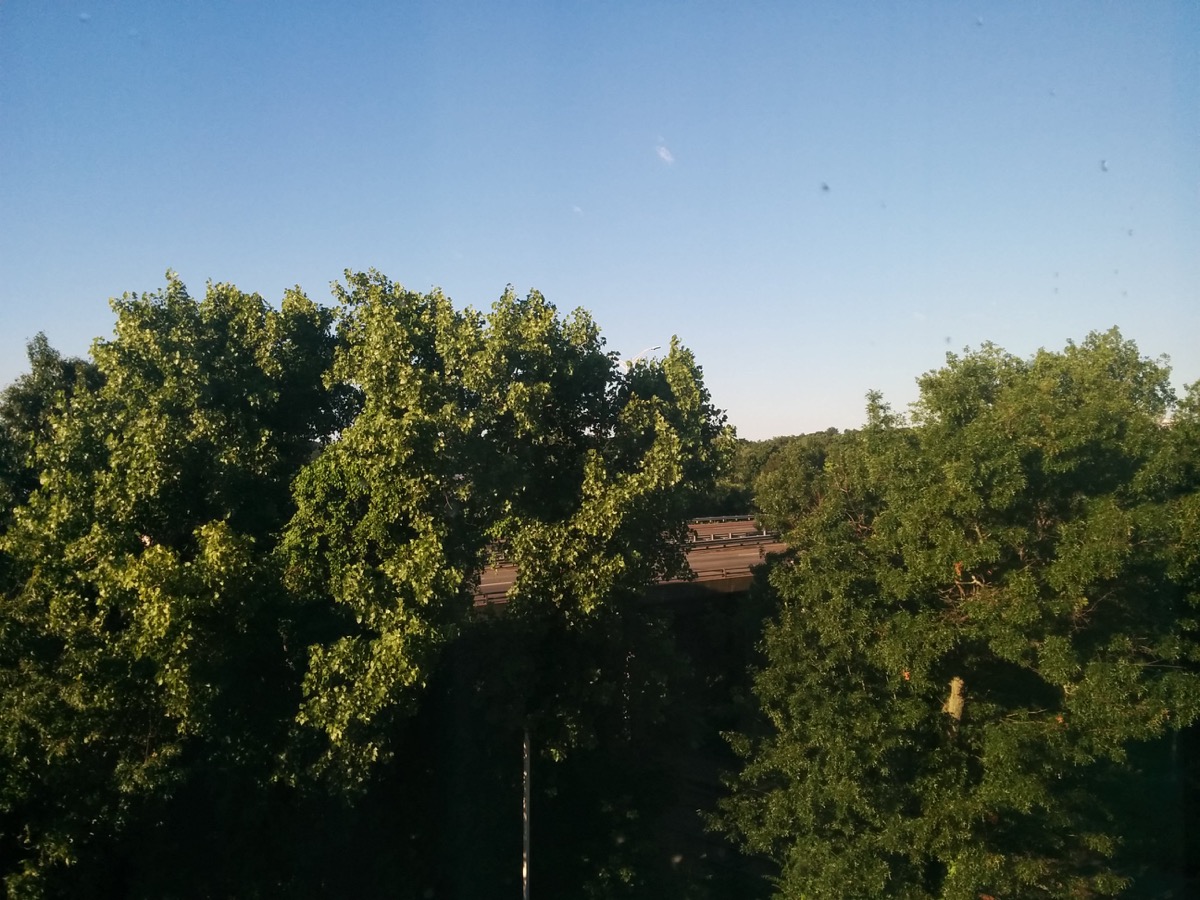 Day 2 - Saturday July 2, 2016
Day 2 was marked by visit to Acadia national park. It was 4 hour long drive along the scenic highway.
Acadia national park
A beginning of journey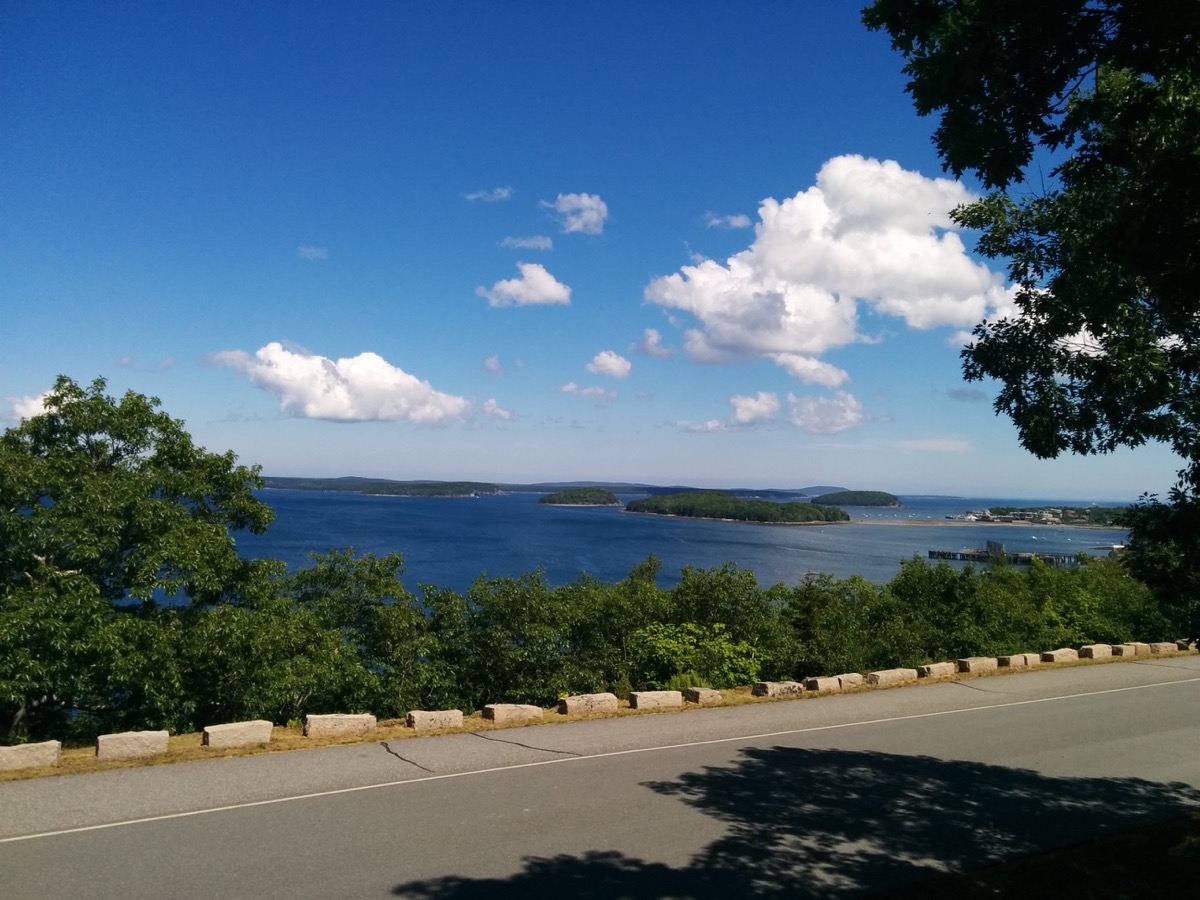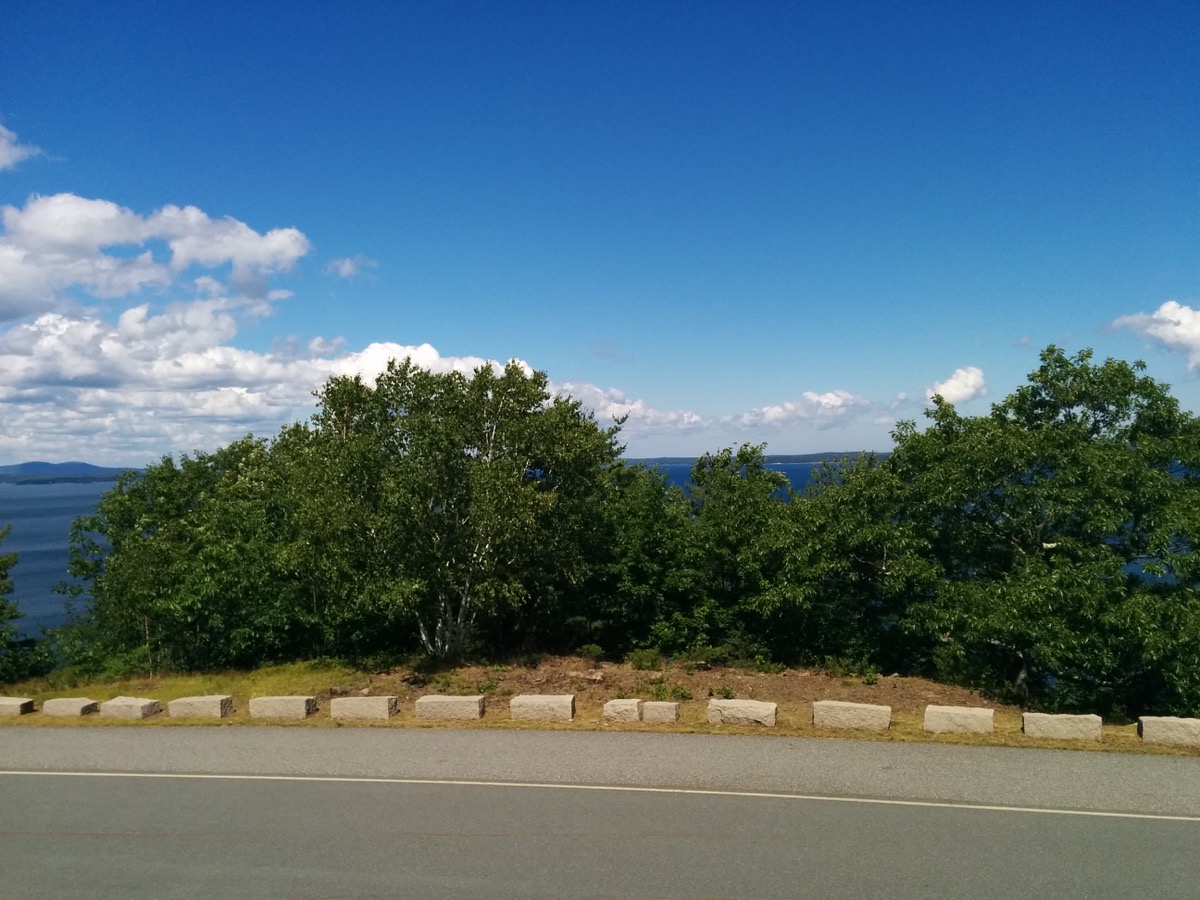 A place where we had lunch in Acadia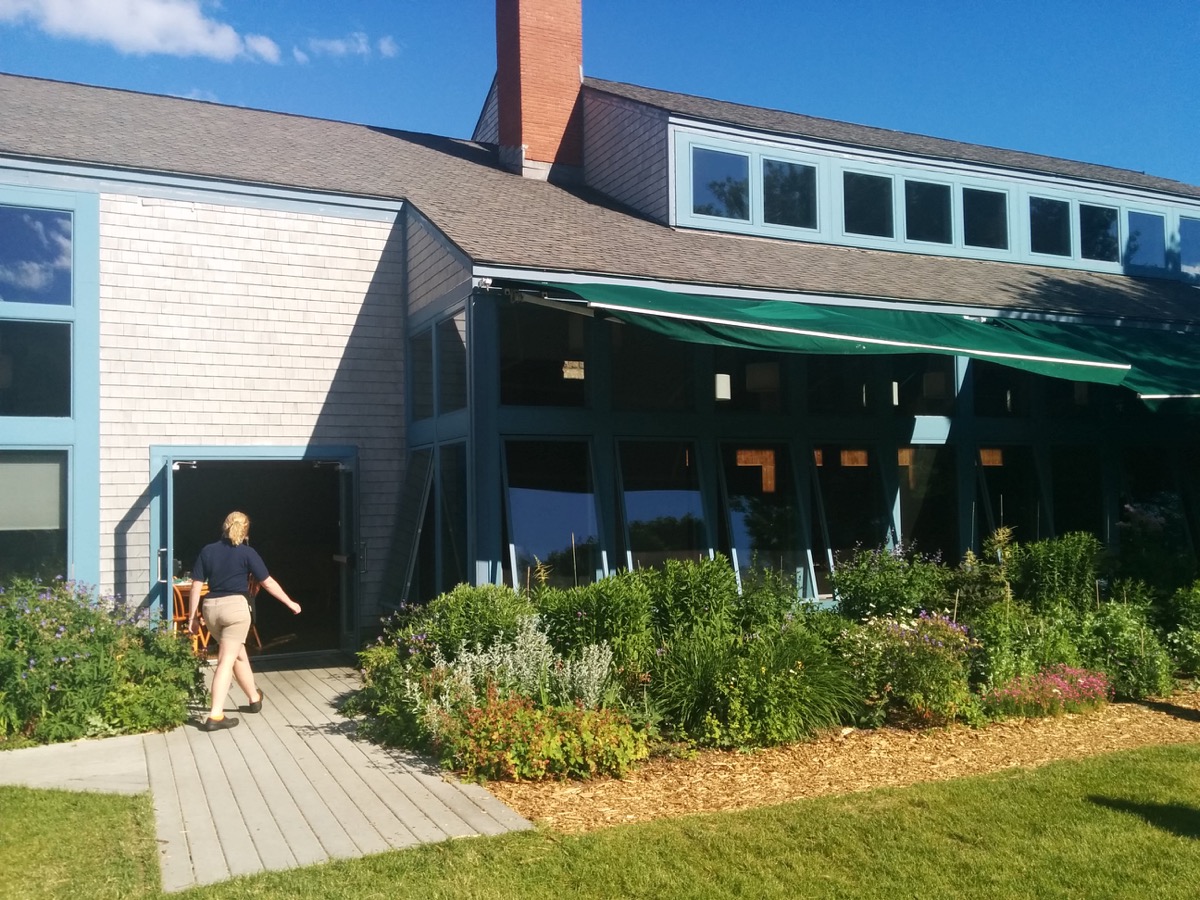 Jorden Pond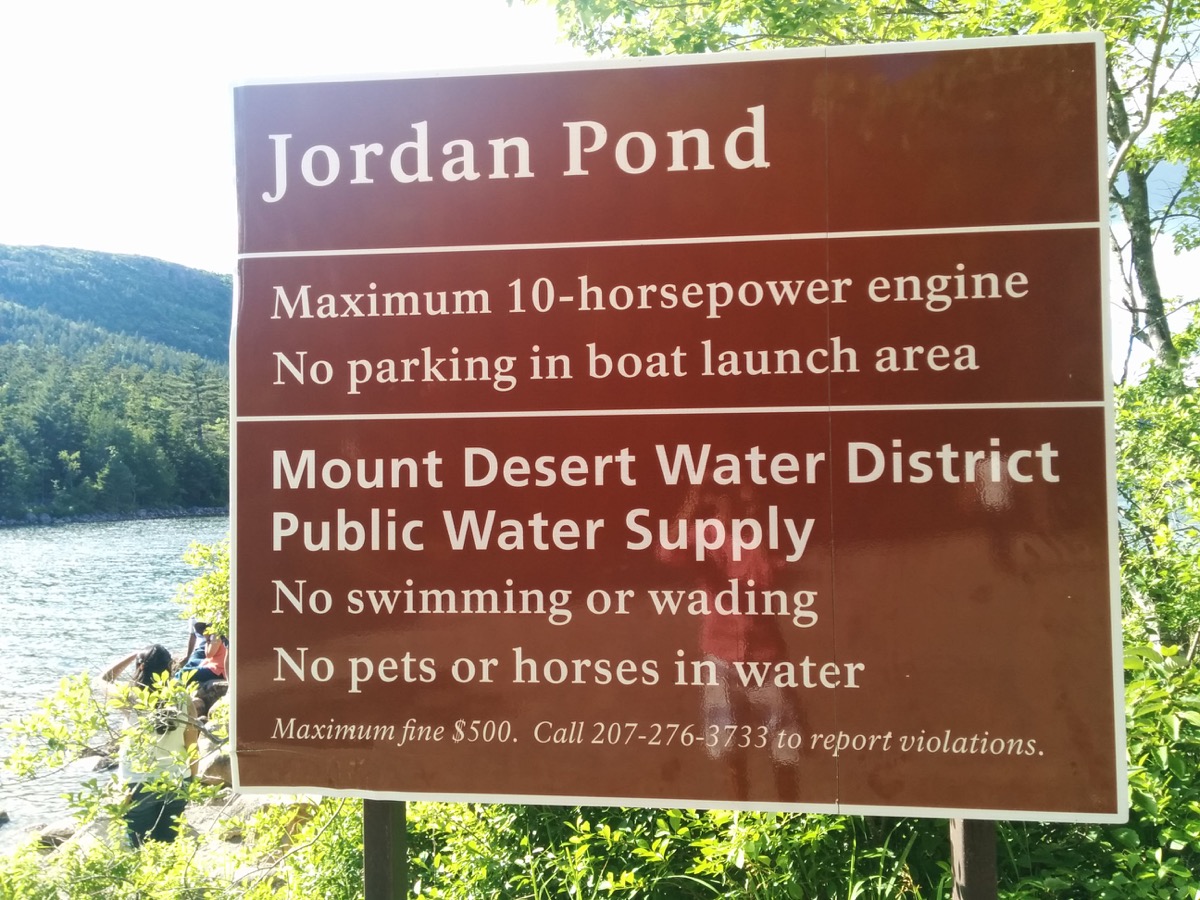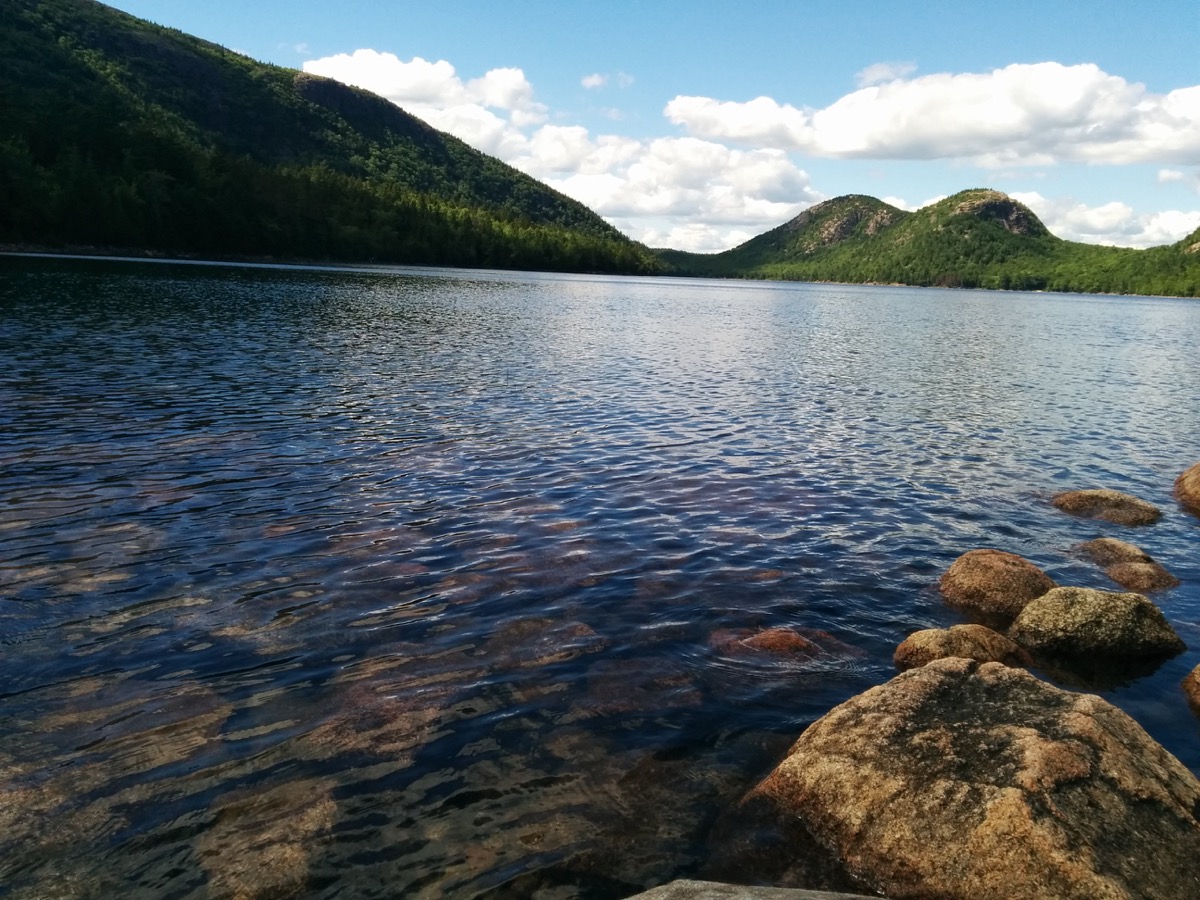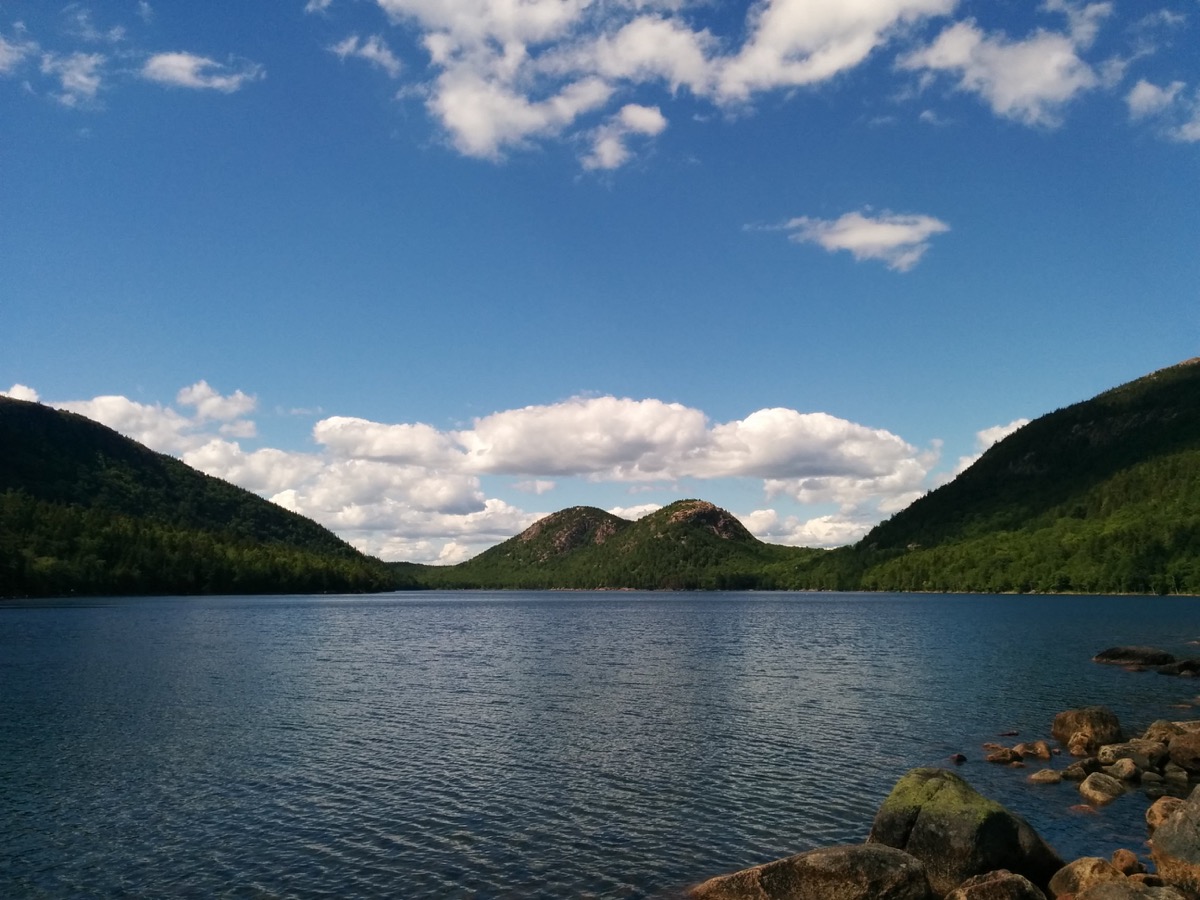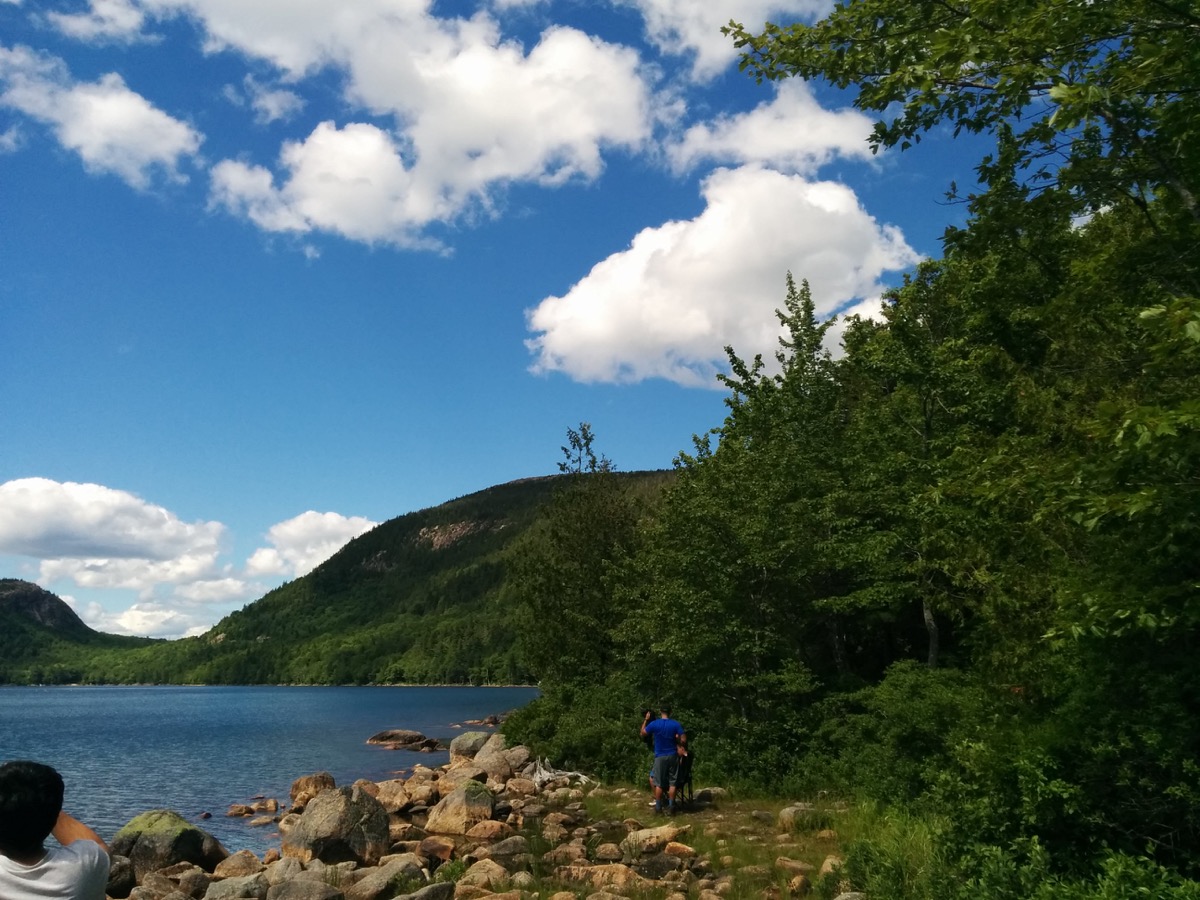 Sand Beach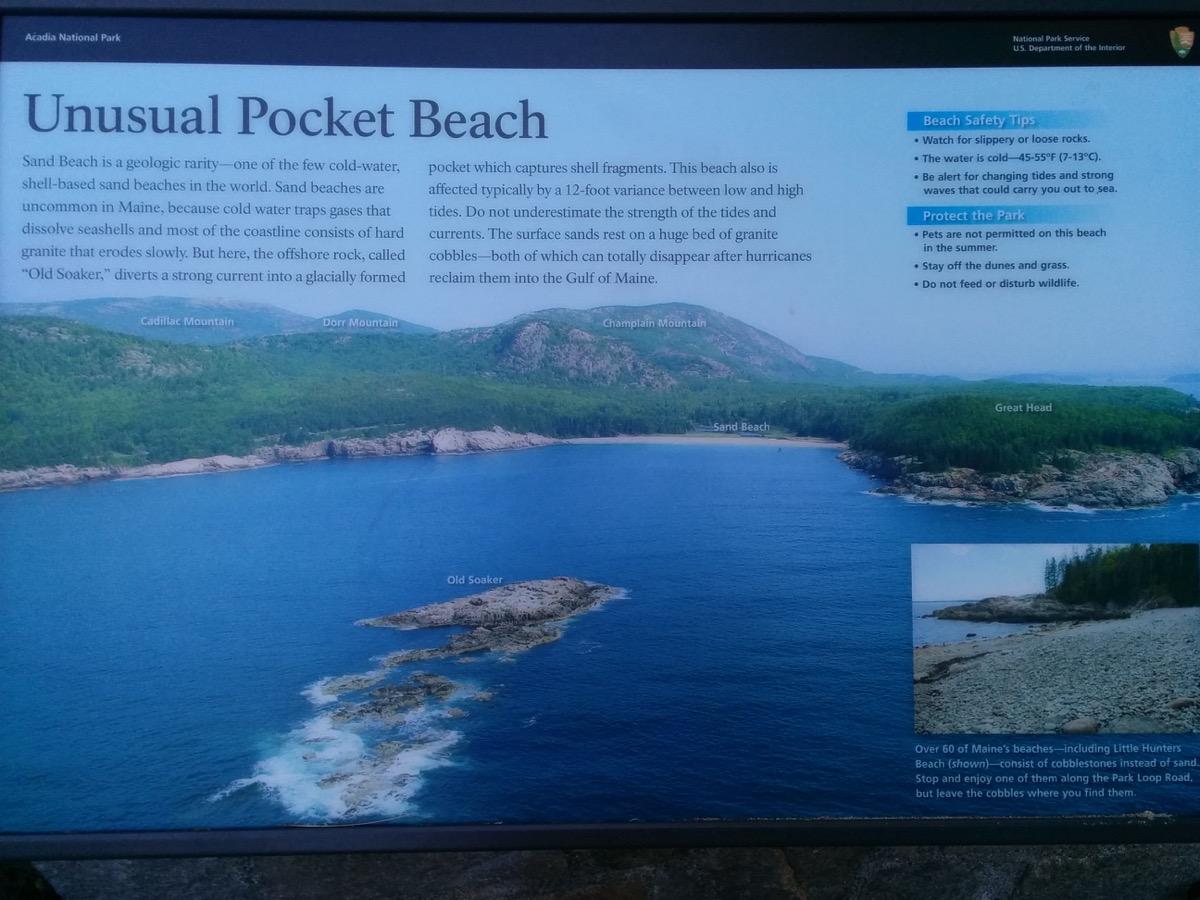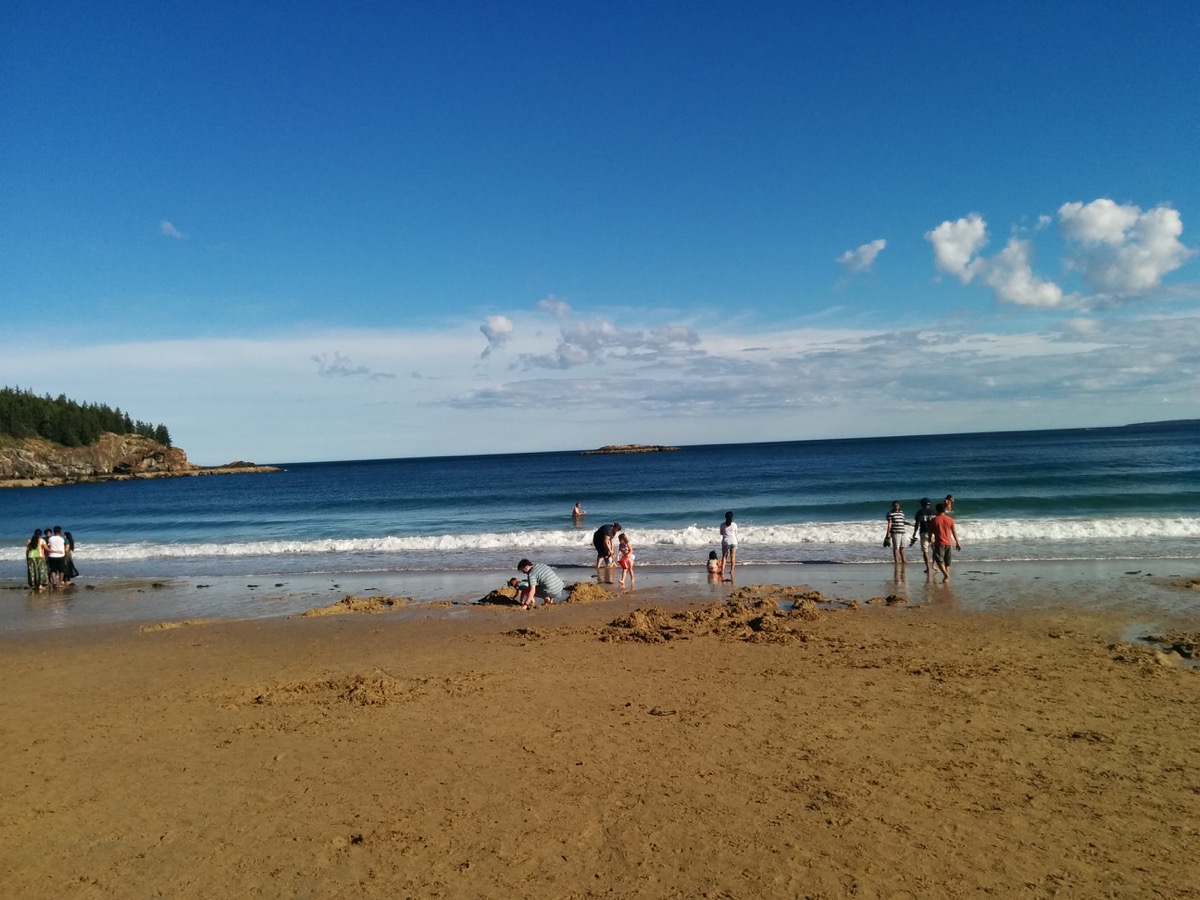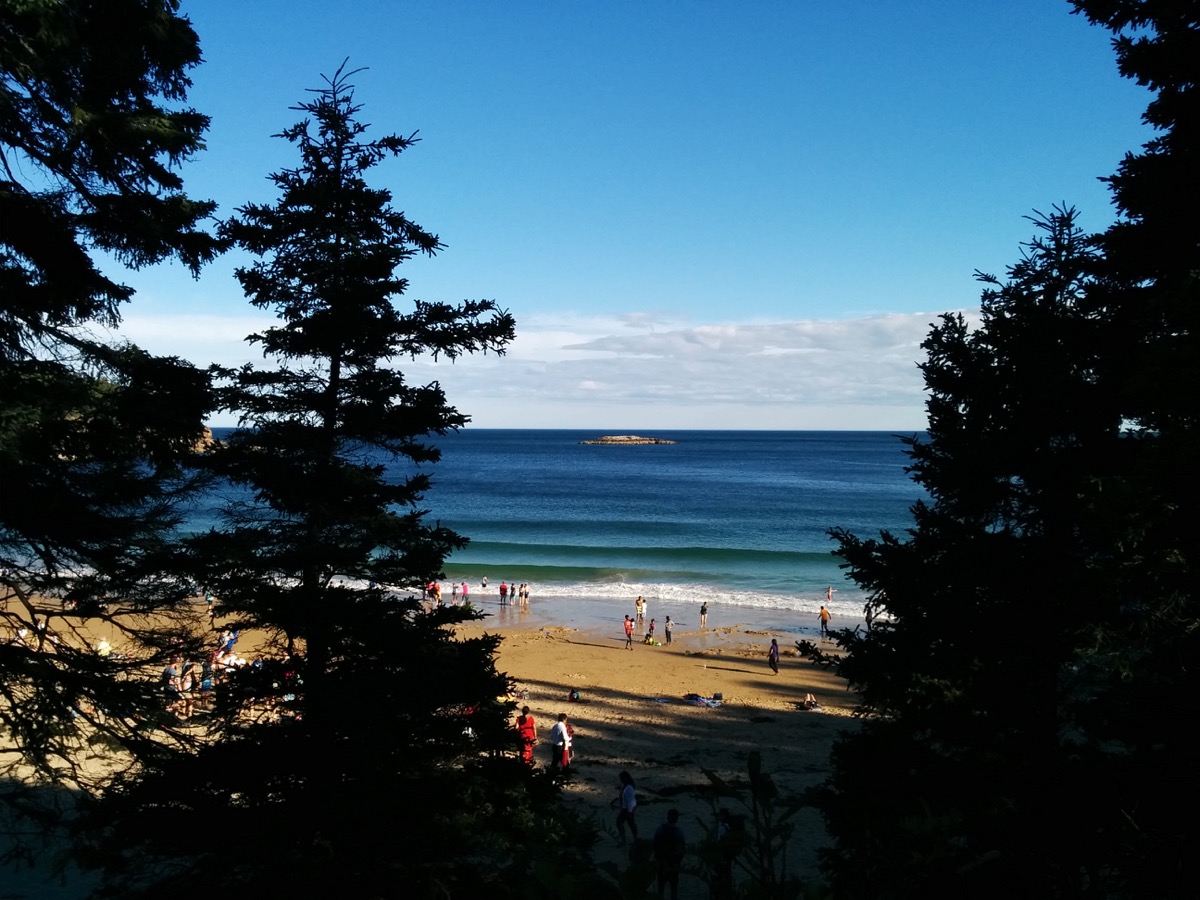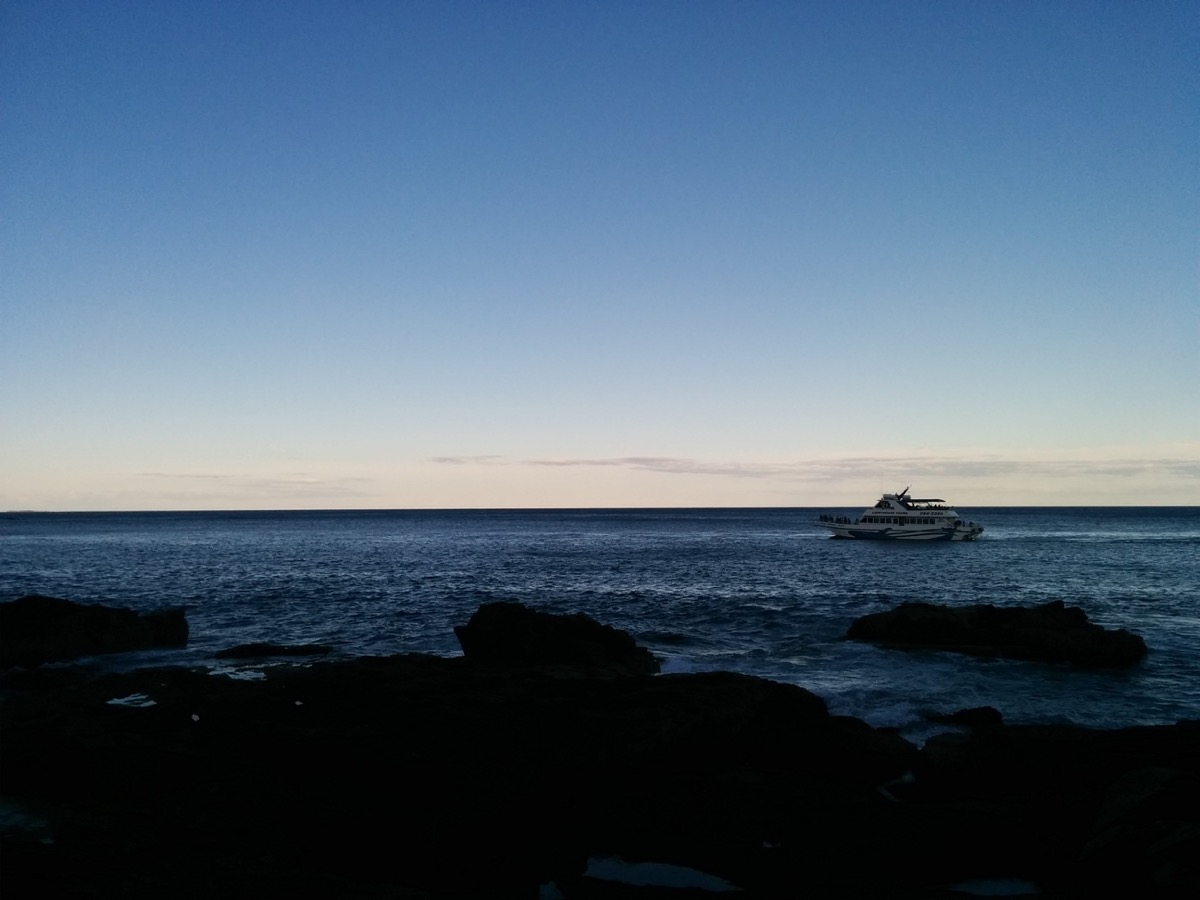 Thunder hole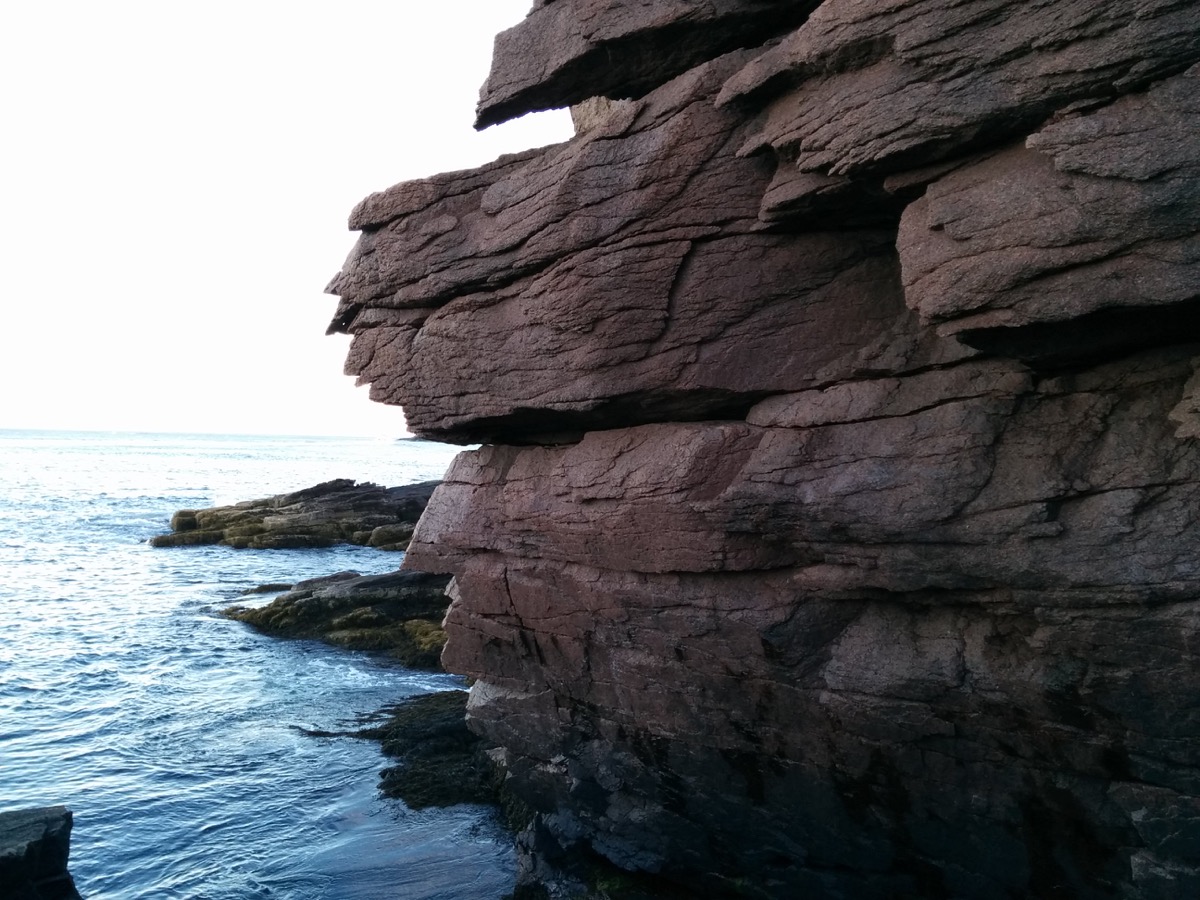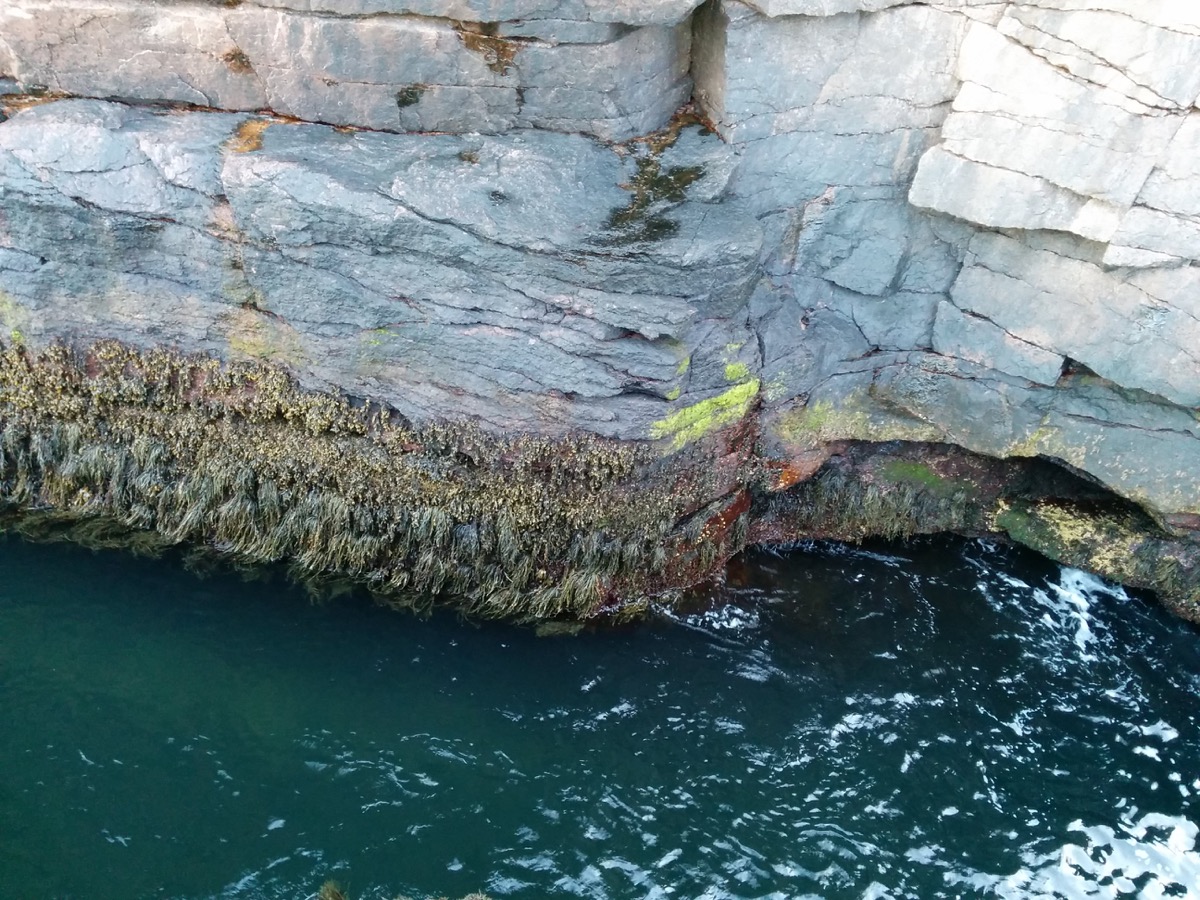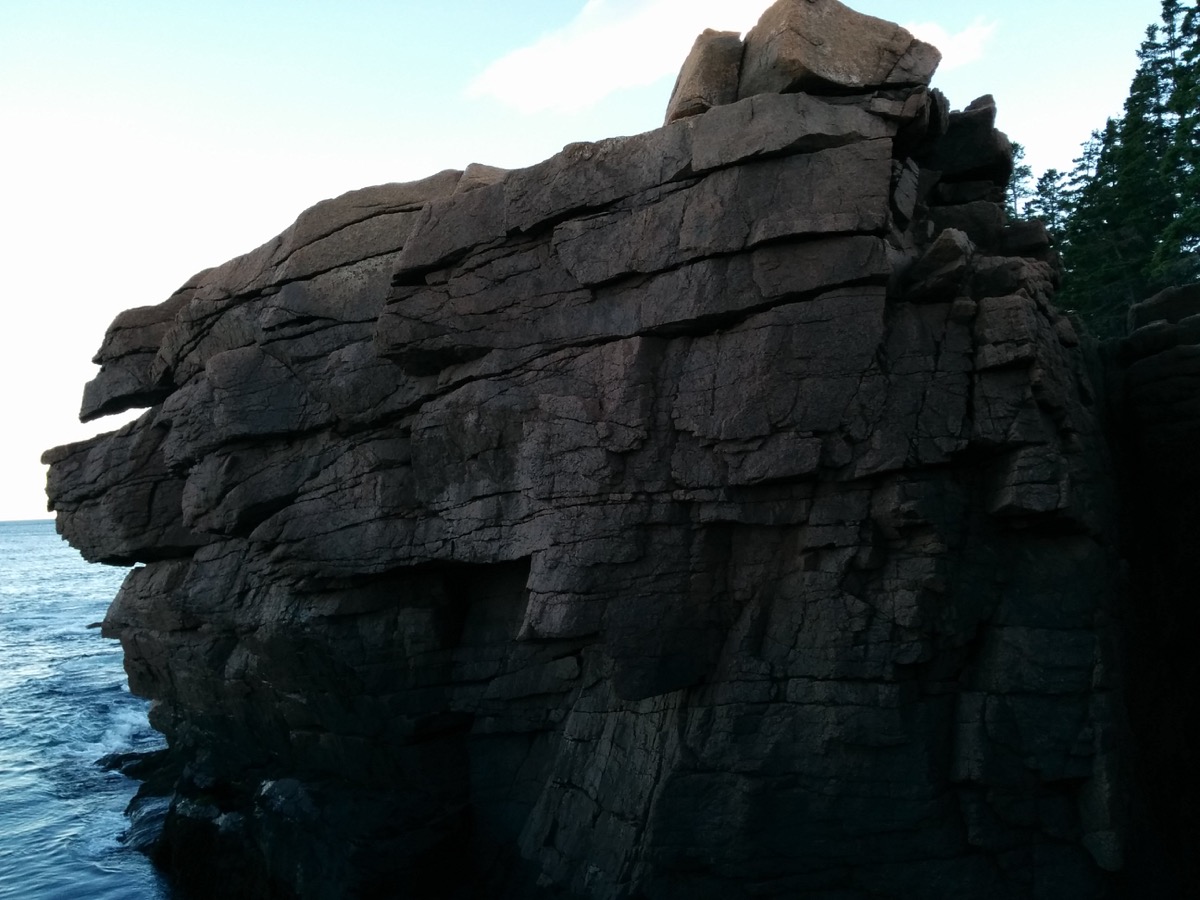 We also found a Great head trail after long hard work. It's not a classic trek path as such. It's just a pile of big steady rocks arranged along the path. Doing trek is just like hoping from one rock to another climbing the above.
If you want to go to Great head trail some time in future, make sure you follow the rock structure along the way. It's like 2 small rocks vertically mounted on each other with the support to 2 more rocks on the bottom. It helped us a lot to find our way to and from the peak point.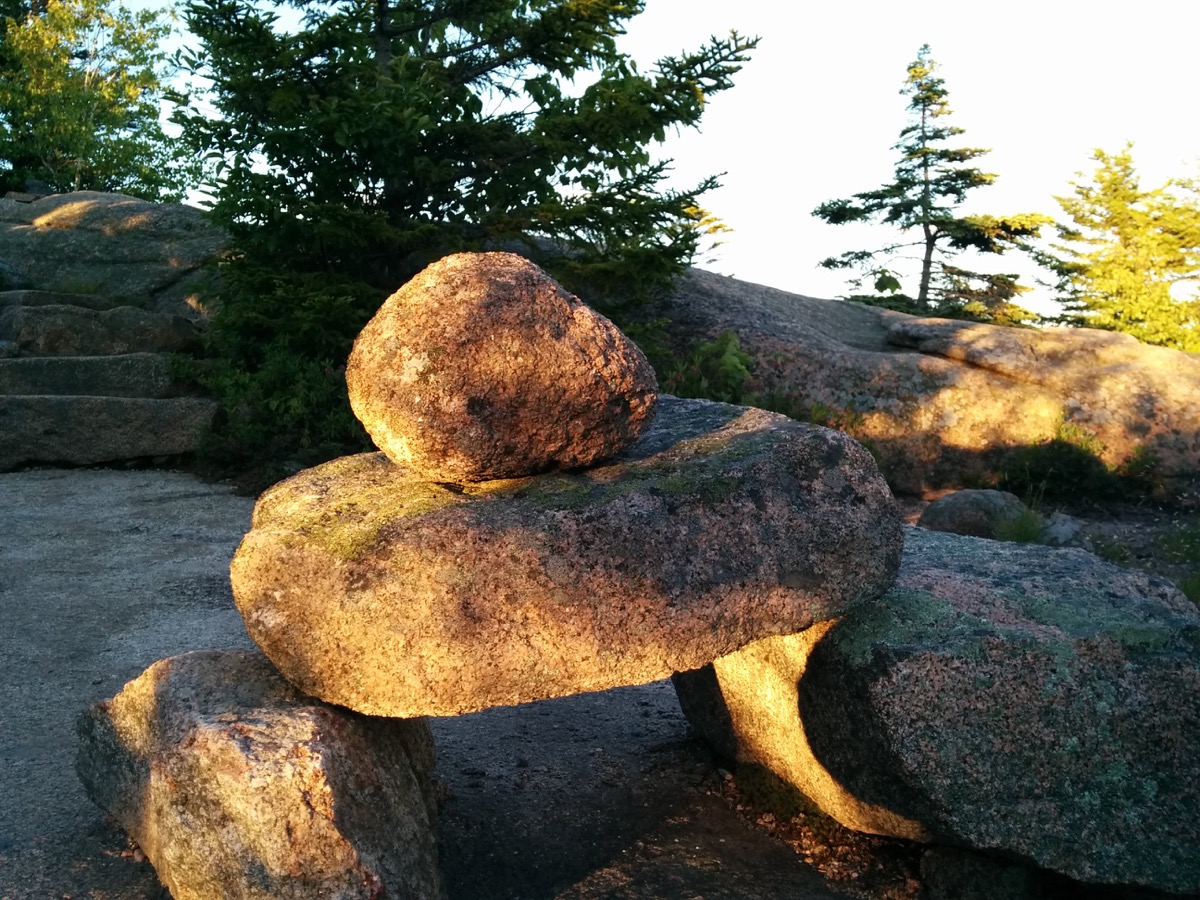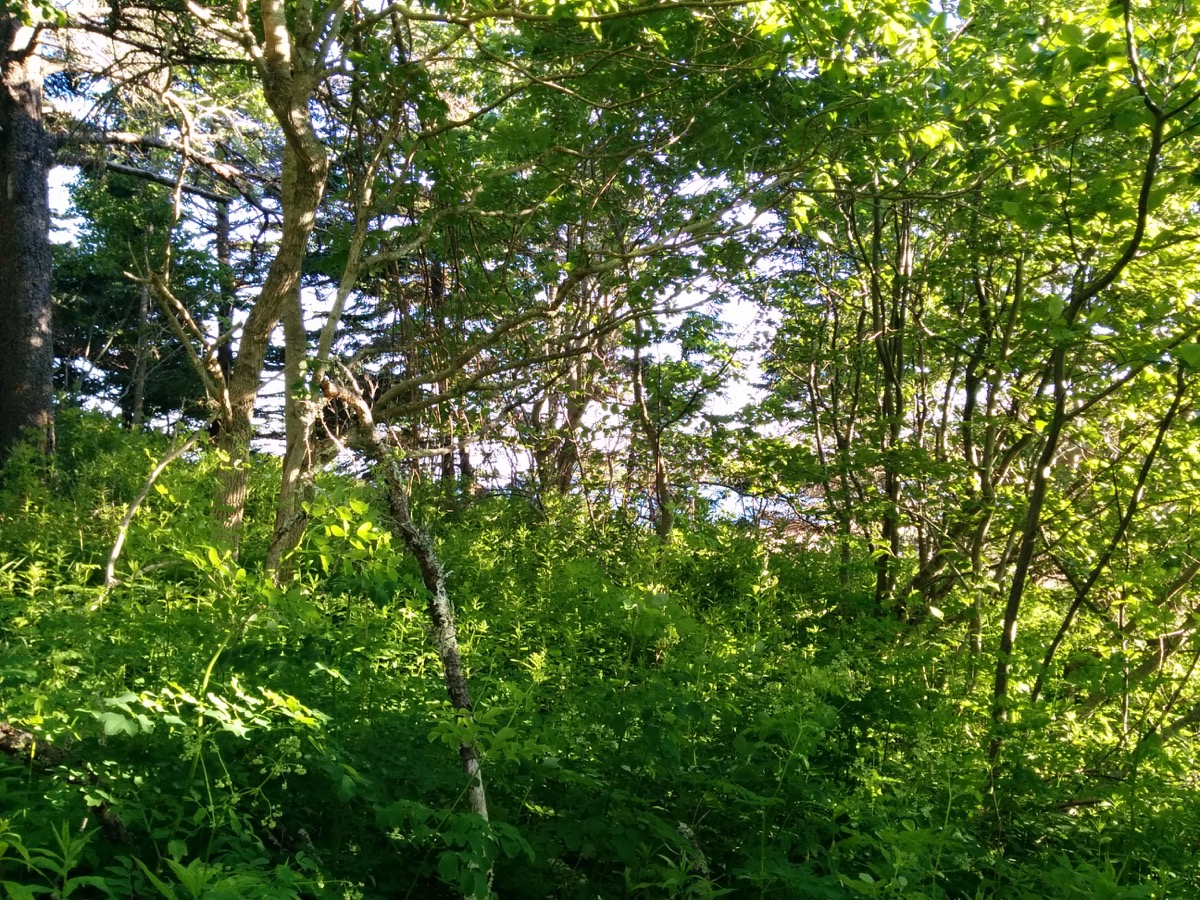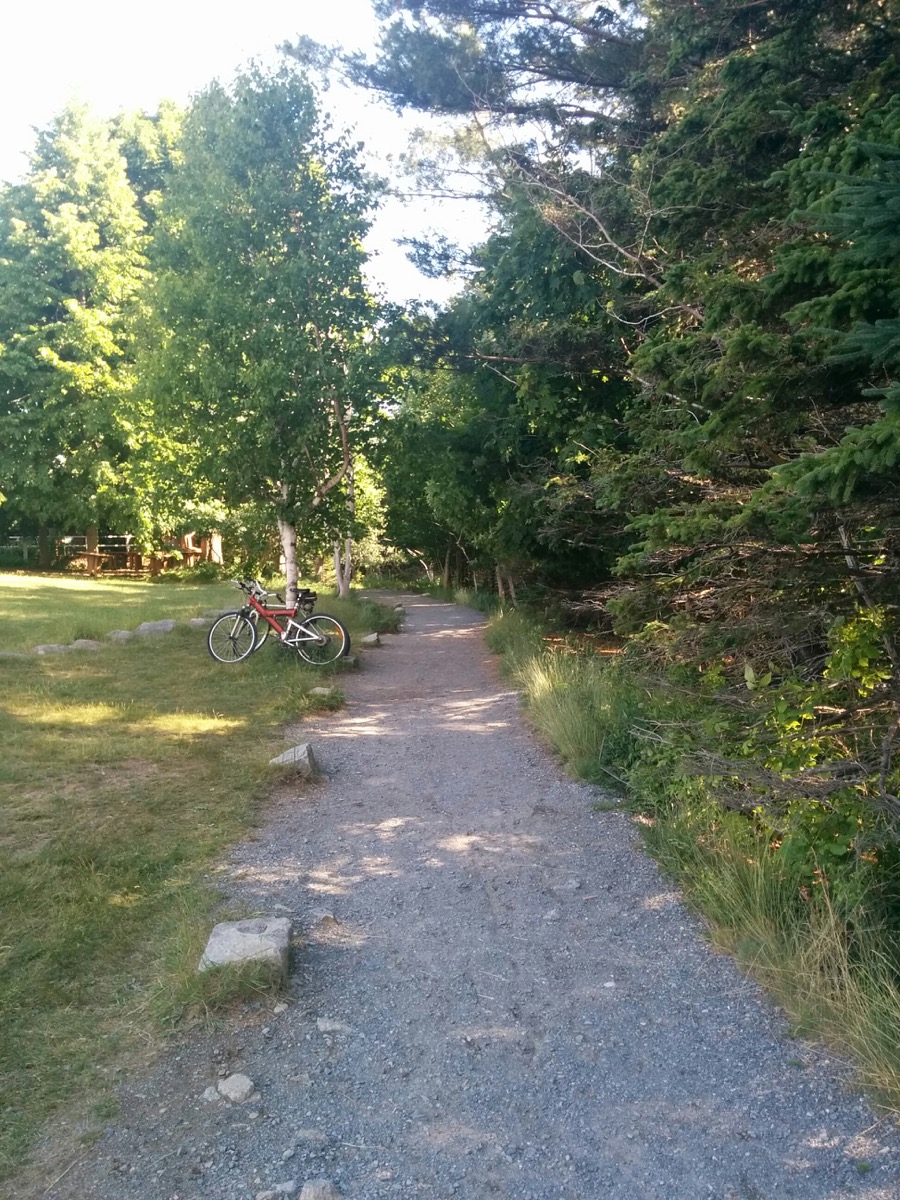 Day 3 - Sunday July 3, 2016
Sunday was rafting day. A day before we had one of the most terrible Chinese food ever. Well, I don't want to talk about it.
We left early morning 8 o'clock to Penobscot adventures. It is based on a Penobscot river, a location 4 hours from our previous hotel. I would highly recommend this place to anyone wanting to do some serious Rafting adventure.
We reached there around 11:00PM. A bus drove us to their base, had amazing barbecue lunch and then we were provided wet suites and shoes. Then we were off to the Penobscot river to being our rafting adventures.
A whole rafting continues for almost 3 hours. A Penobscot river is amazing and strong. It also has natural beauty, birds and greenery all along its banks.
Here is the major rafting video
A full Rafting Video on Dropbox - Courtesy of Penobscot Adventures
And here are some of the most exciting photos. (All photo credit goes to anonymous photographer with Penobscot adventures)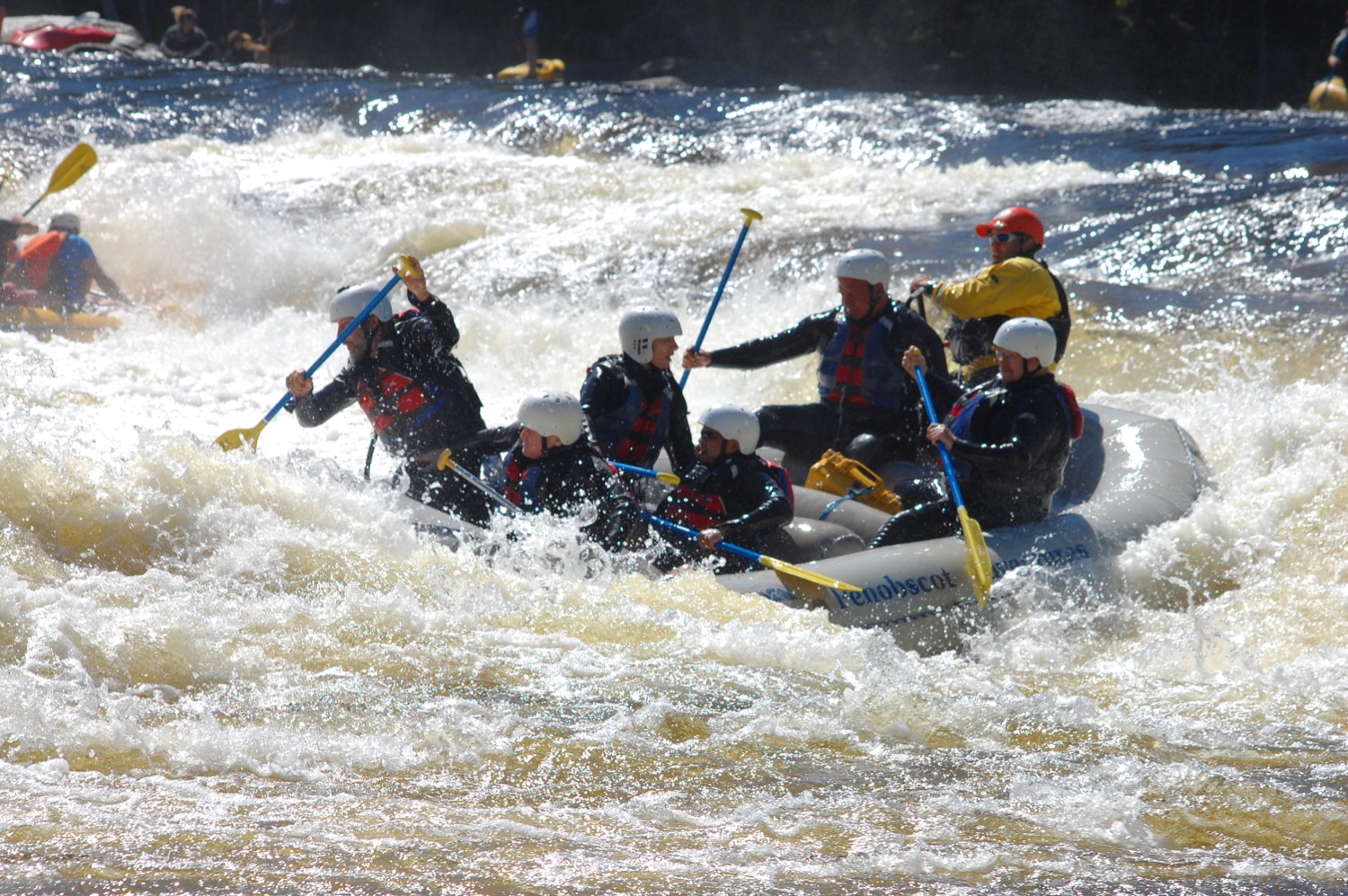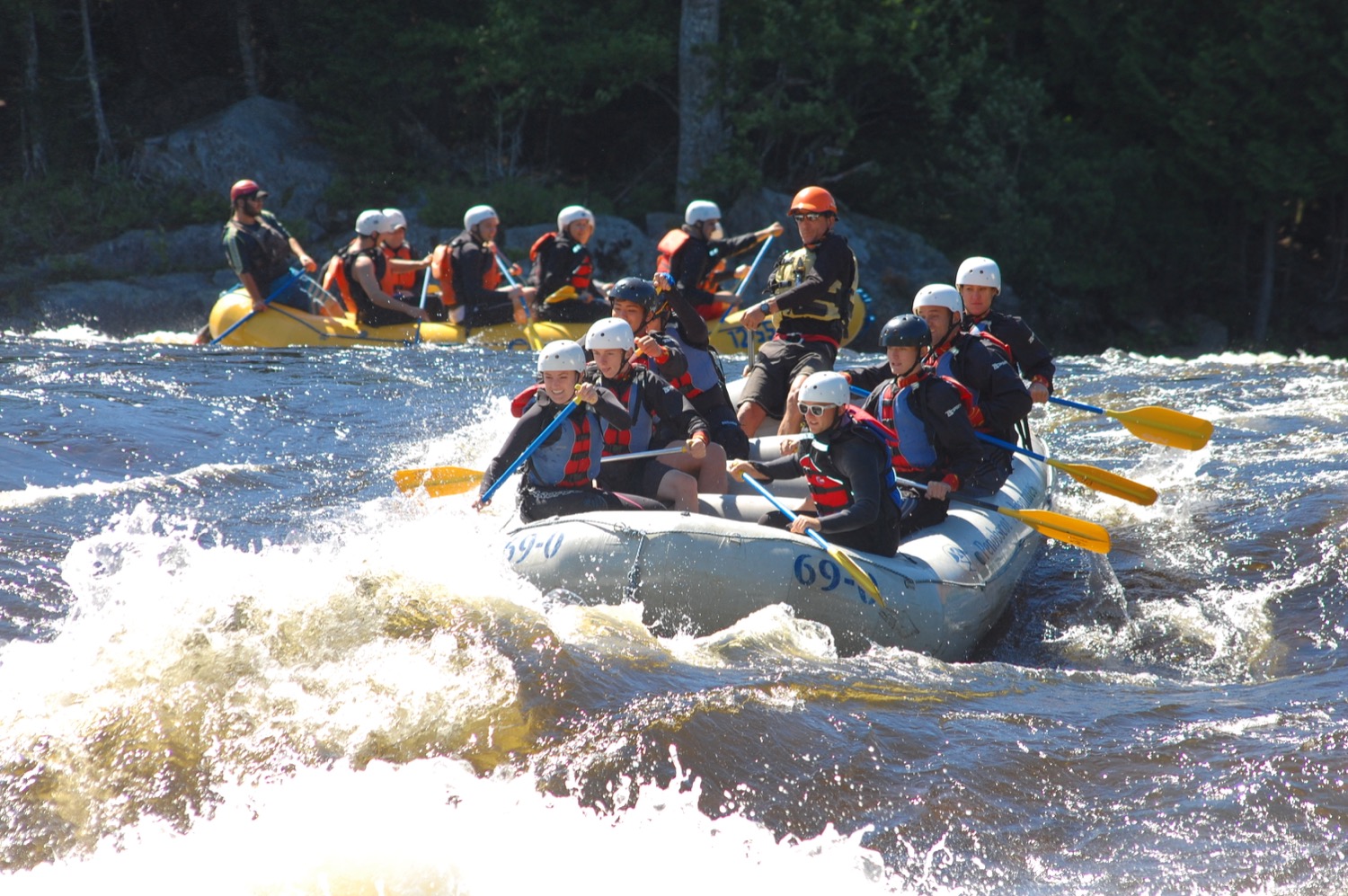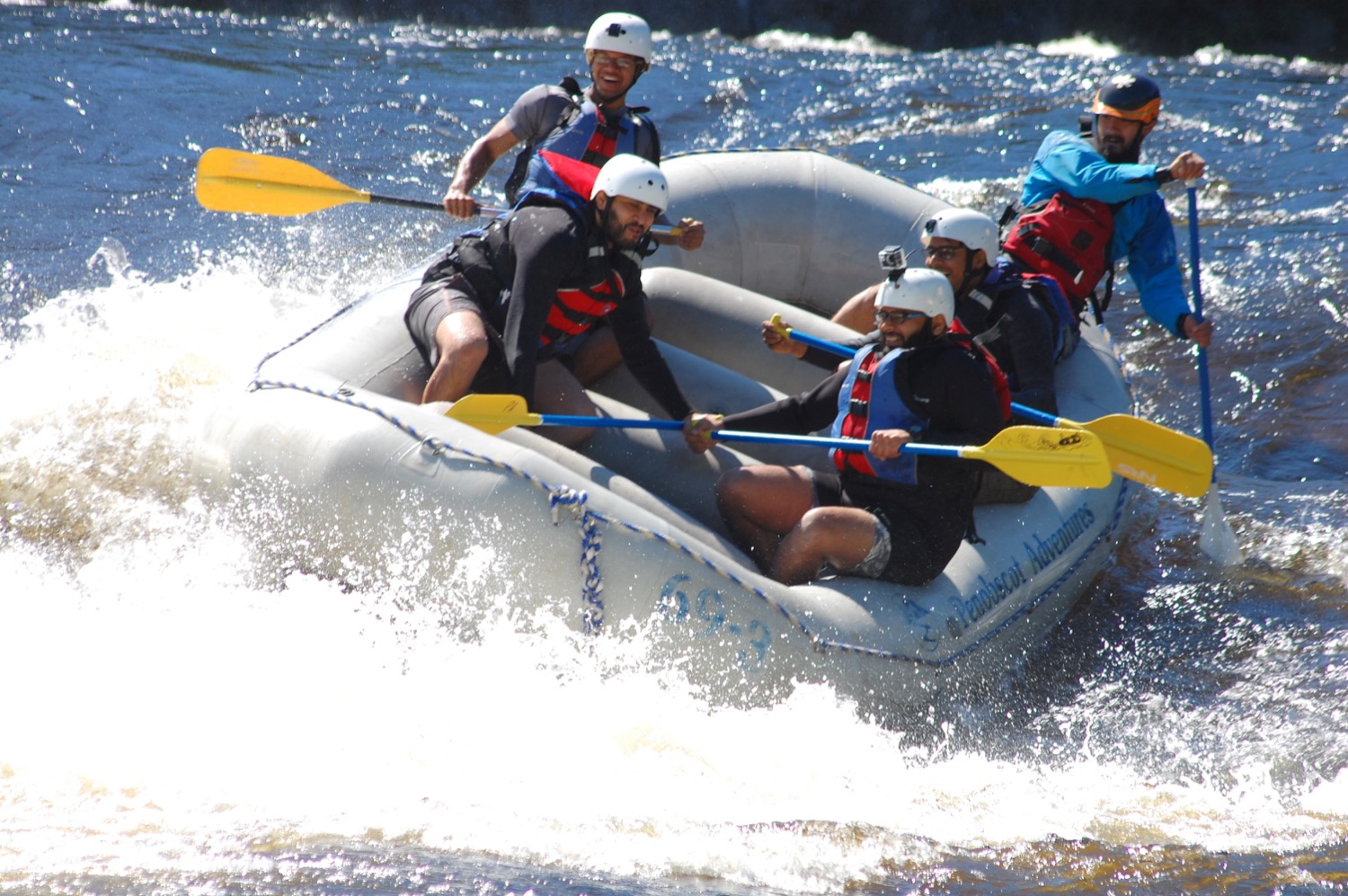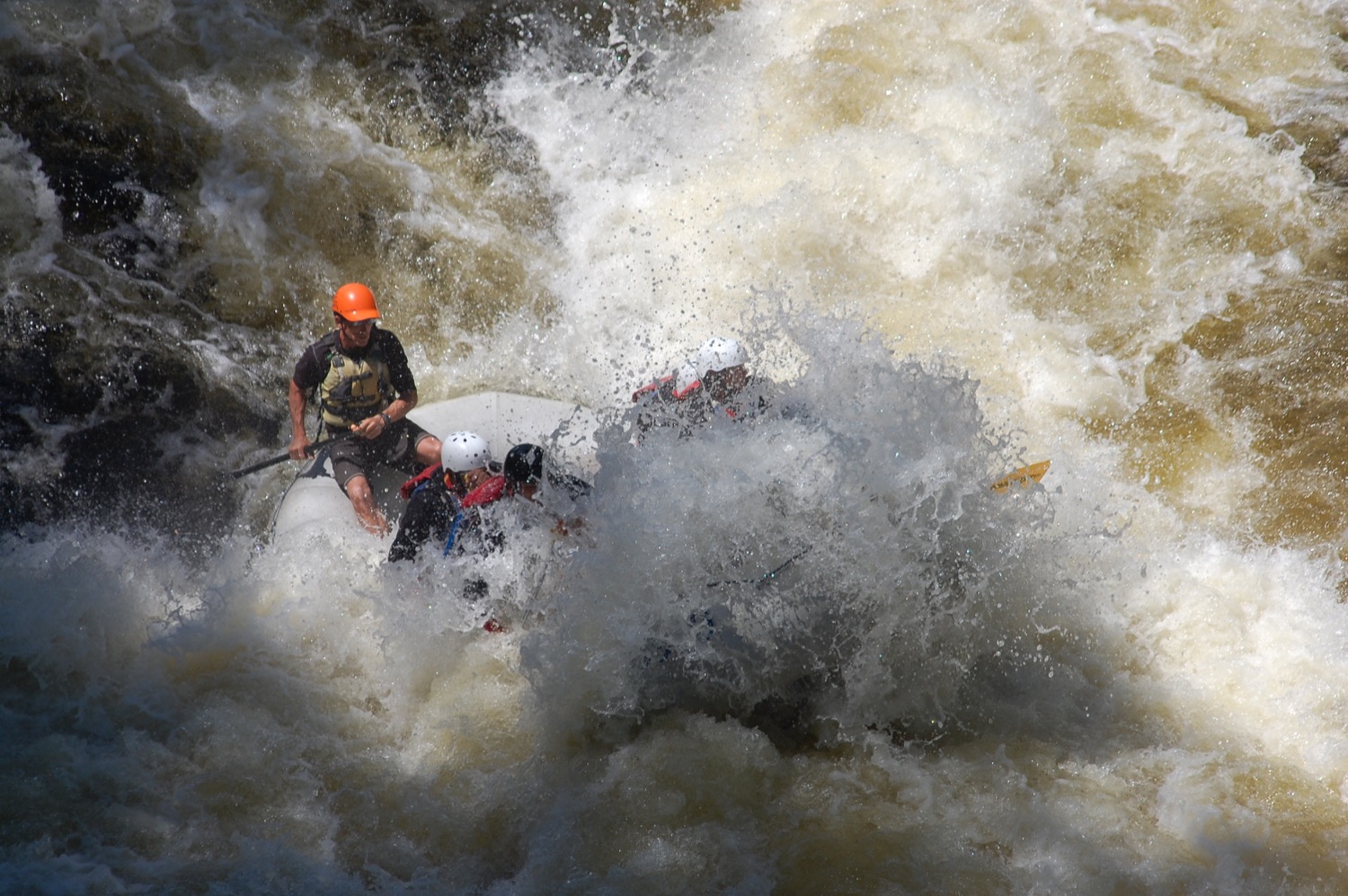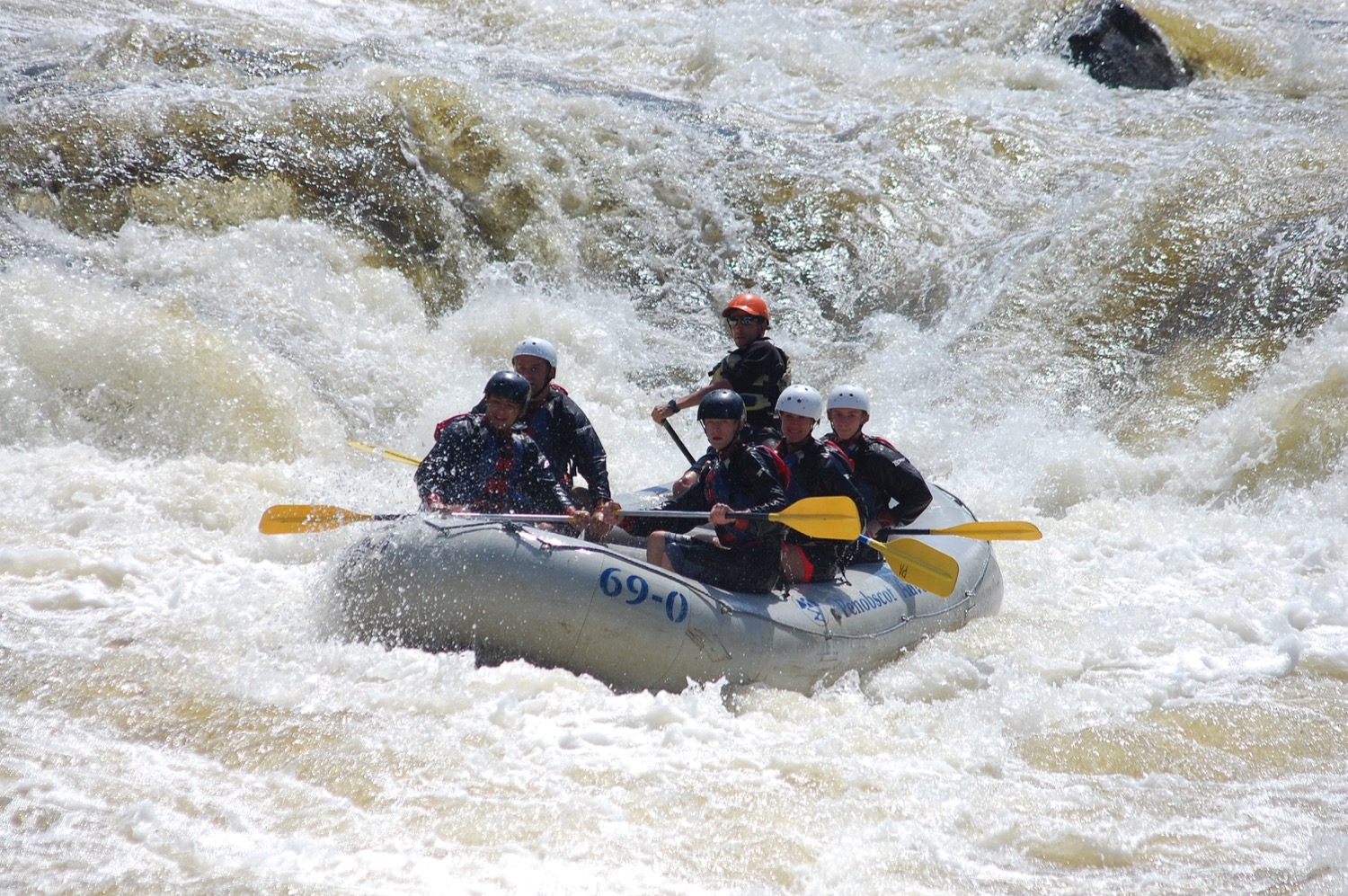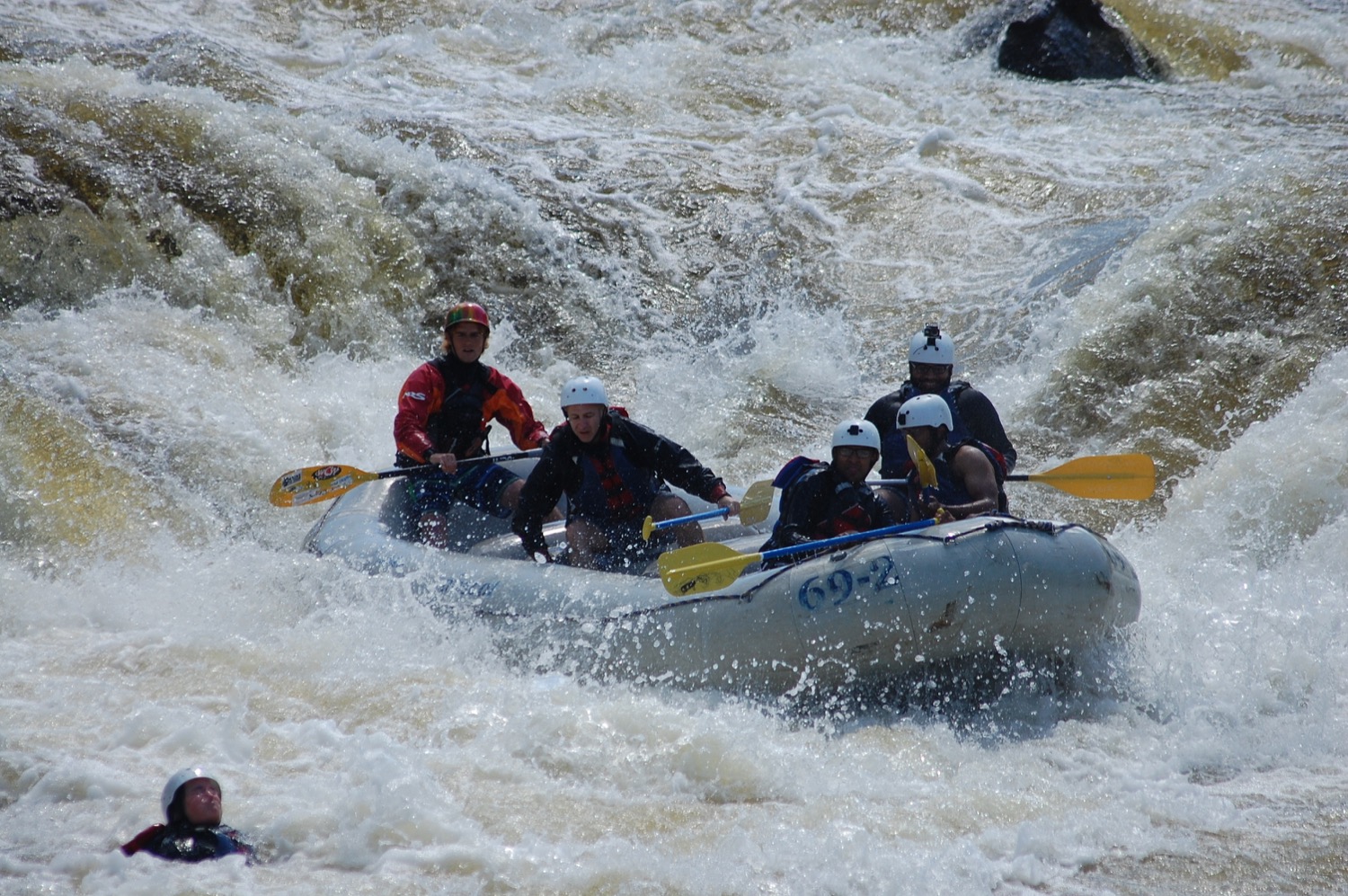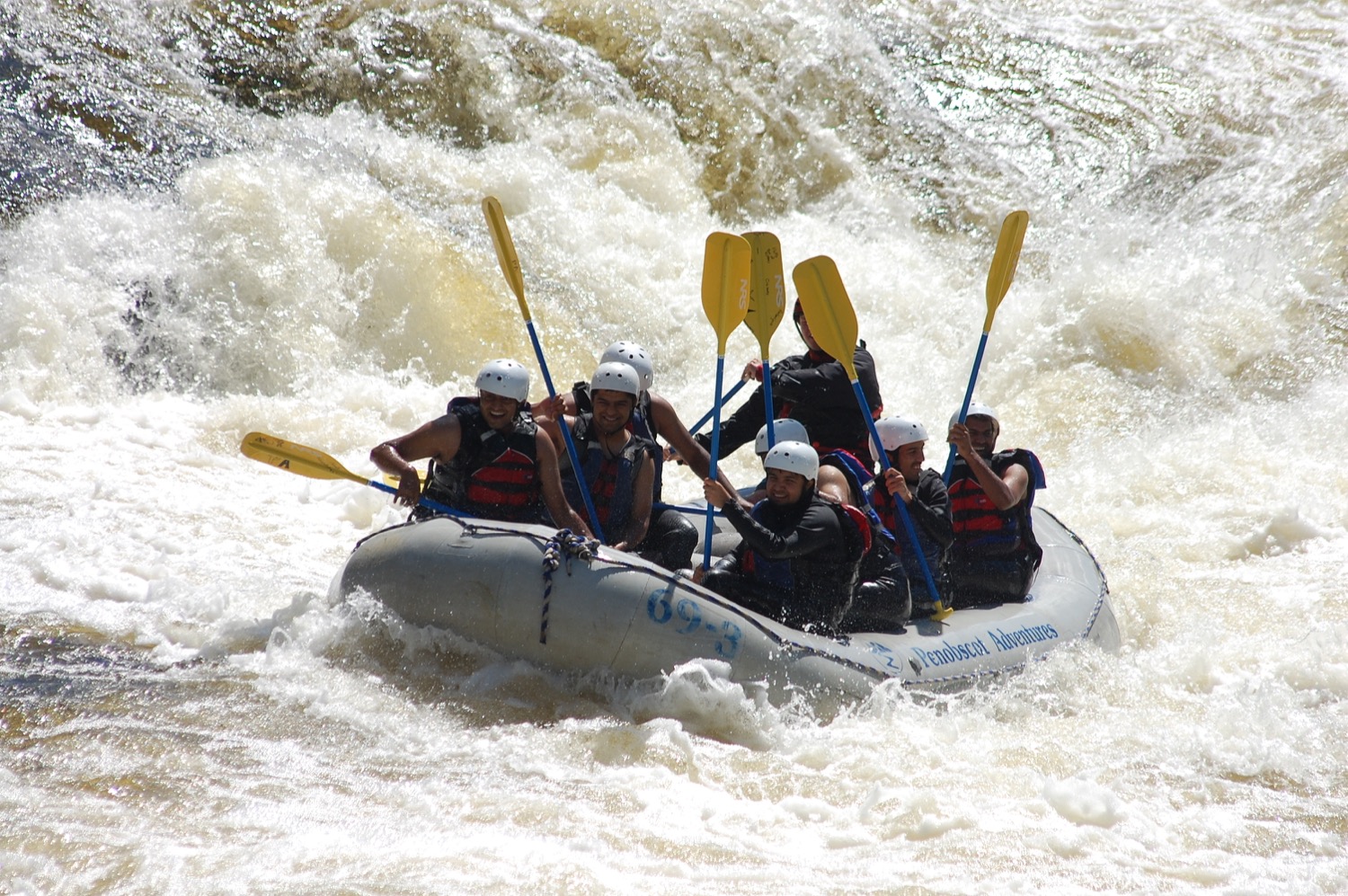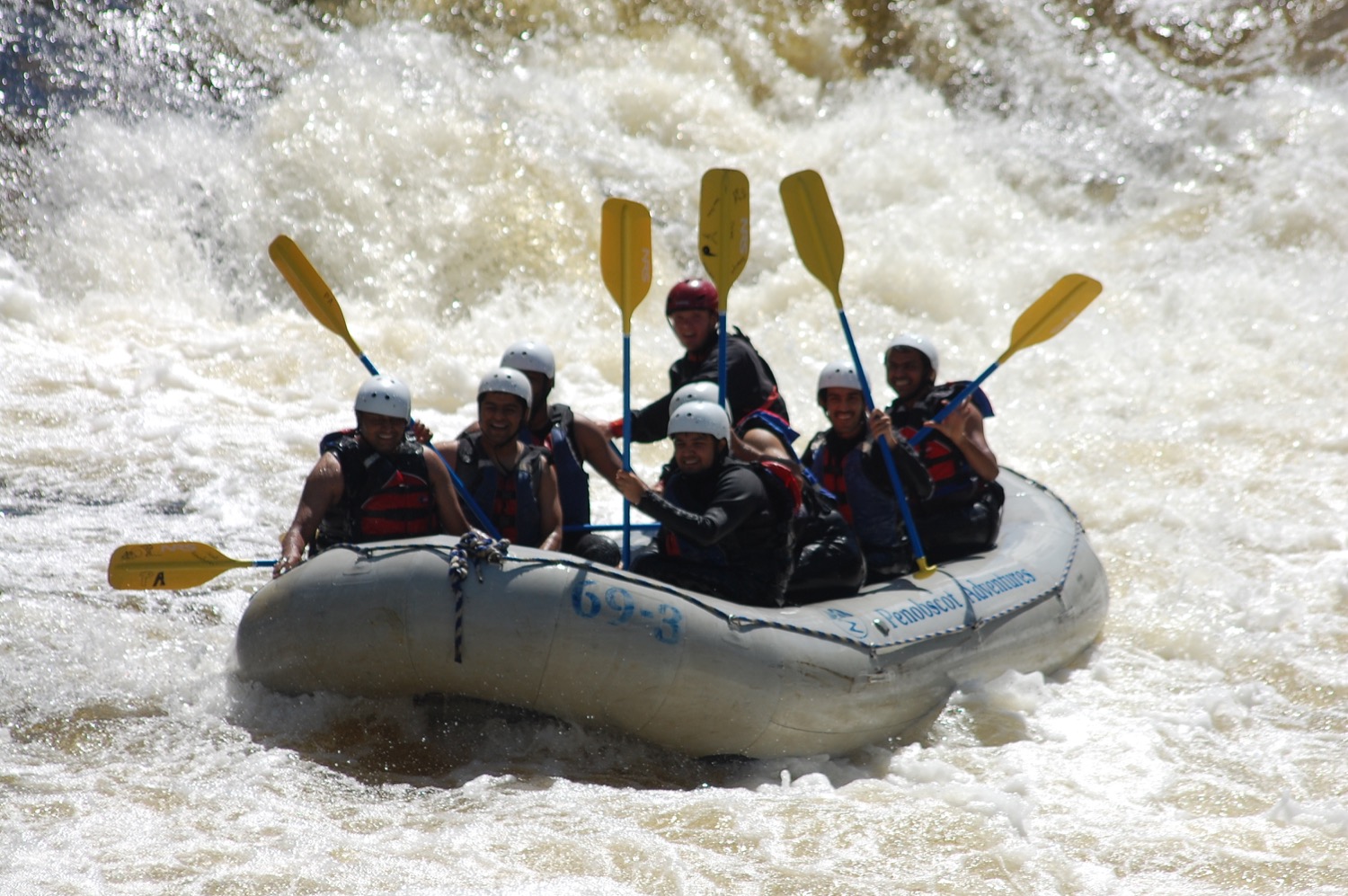 Due to some heavy time we spent rafting we were too late to visit Kancamagus highway. Unfortunately we missed it, maybe for next time.
Day 4 - Monday July 4, 2016
Day 4 was a parting day for our 7 members team. Due to some conflict, some of our team members decided to visit Boston while rest of them decided for Whale watching with Boston Harbor cruises. Our journey began at exactly 9:00 AM. It was a strong cruise. Unlike my past experience, this cruise ship caught high pace in few minutes and within a matter of 90 minutes, we were 30-35 miles deep in the ocean.
Boston City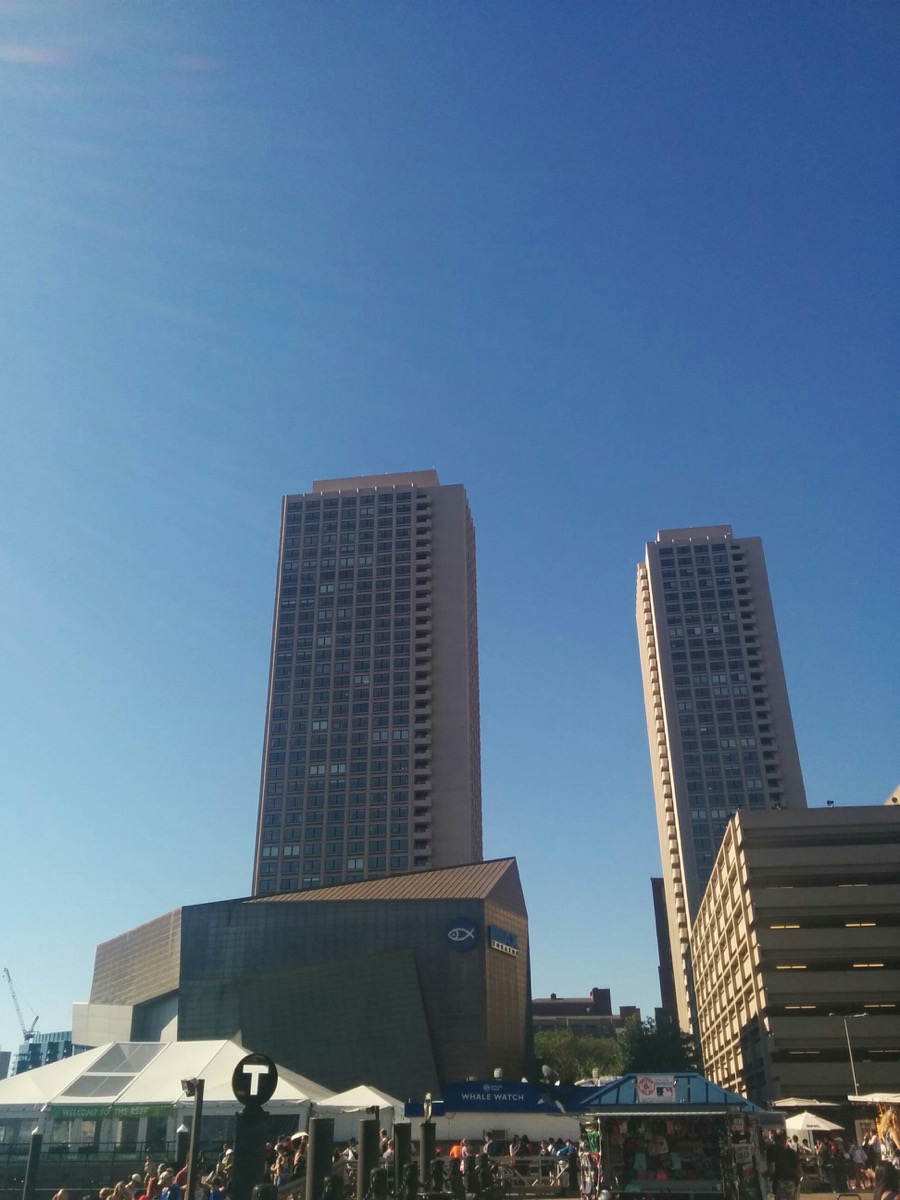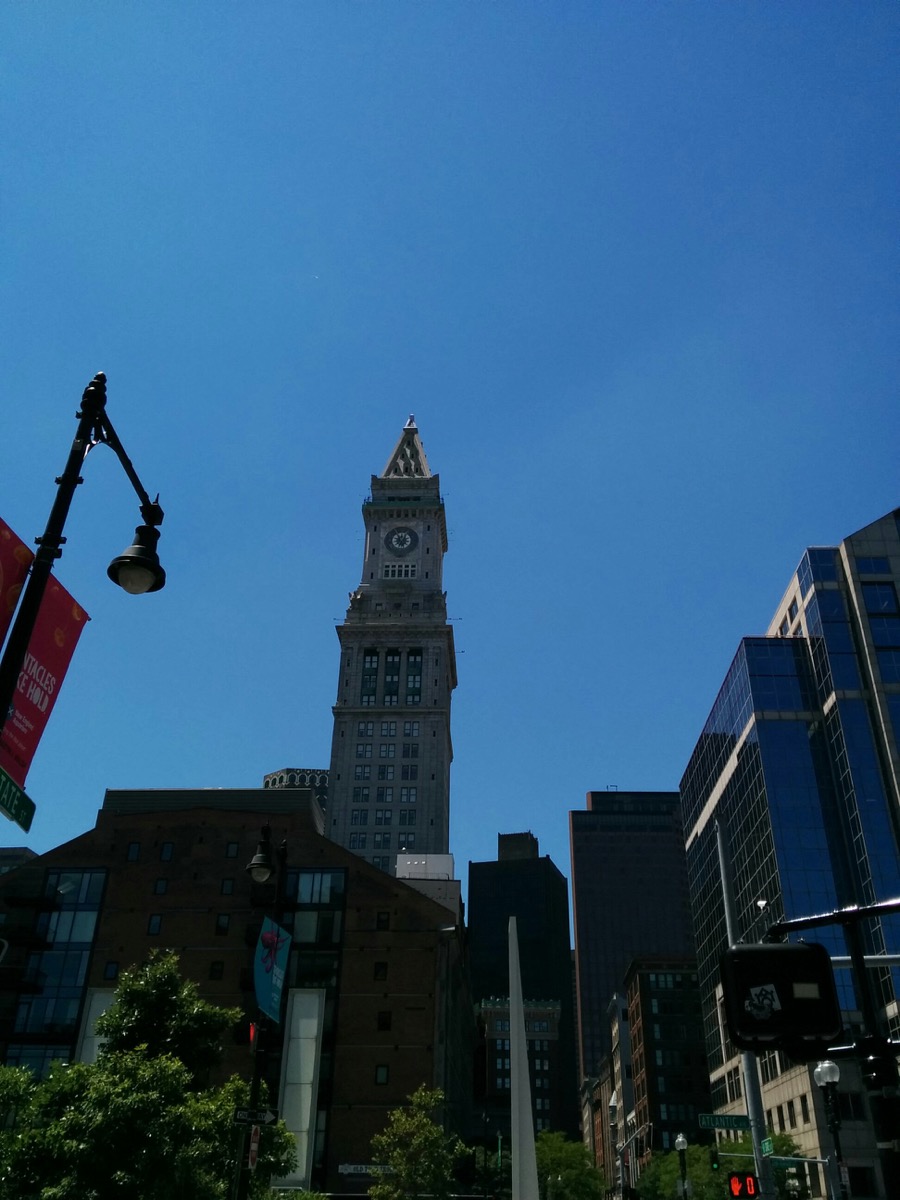 Boston Harbor
This is where we bought our cruise tickets from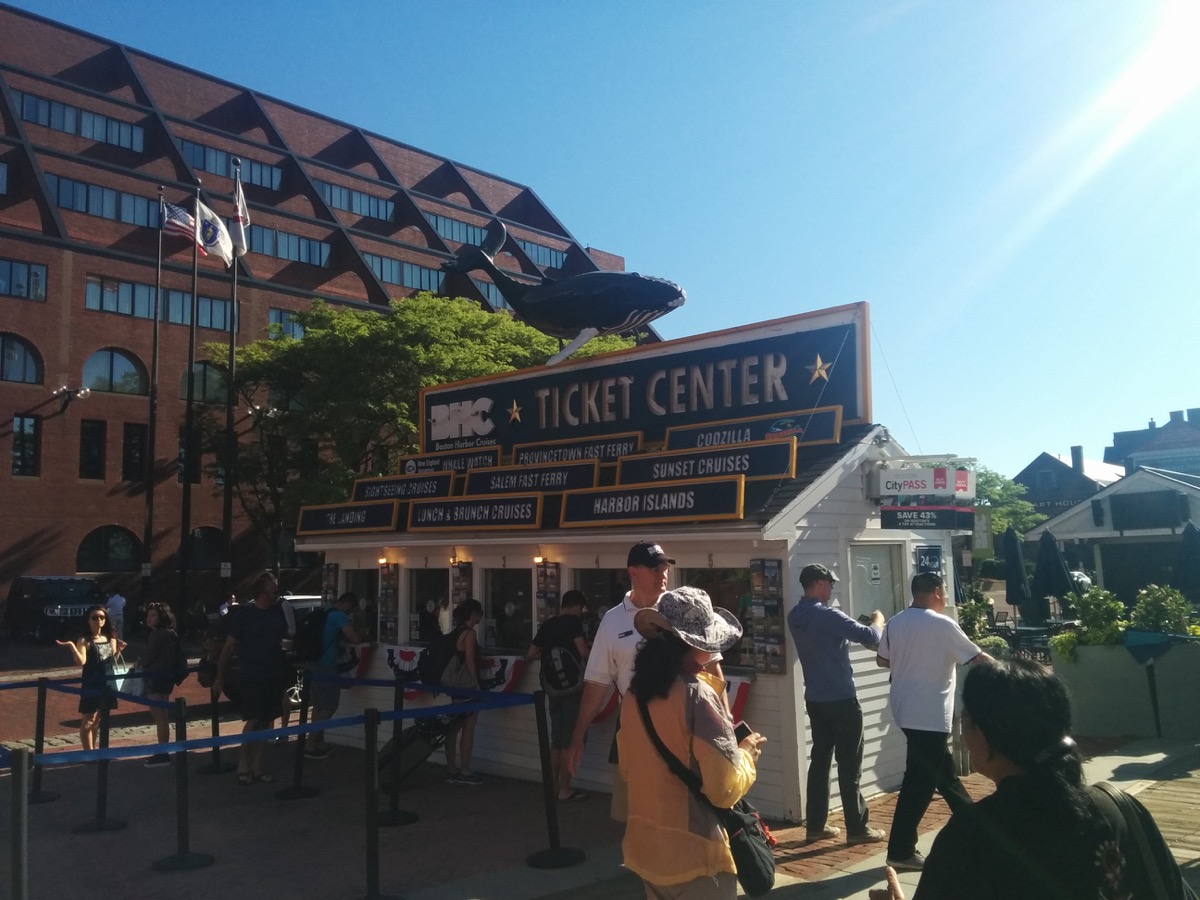 The part of agreement with Boston Harbor Cruises is that, if you don't get to watch any whales, your ticket is still valid and you can visit it again any time for next one year
Obviously we were not unlucky enough to not to get watch any whales at all. After 90 minutes, we were fortunate enough to see lot of them.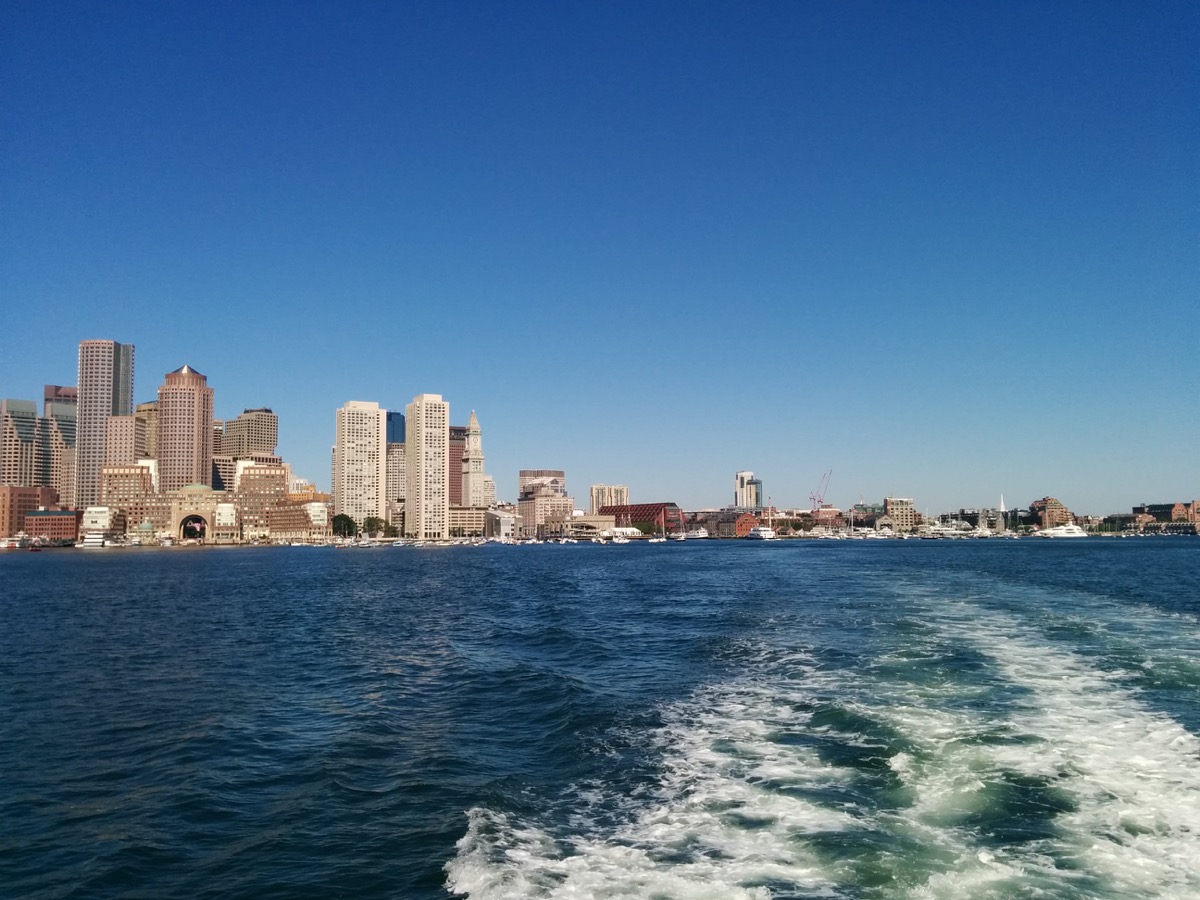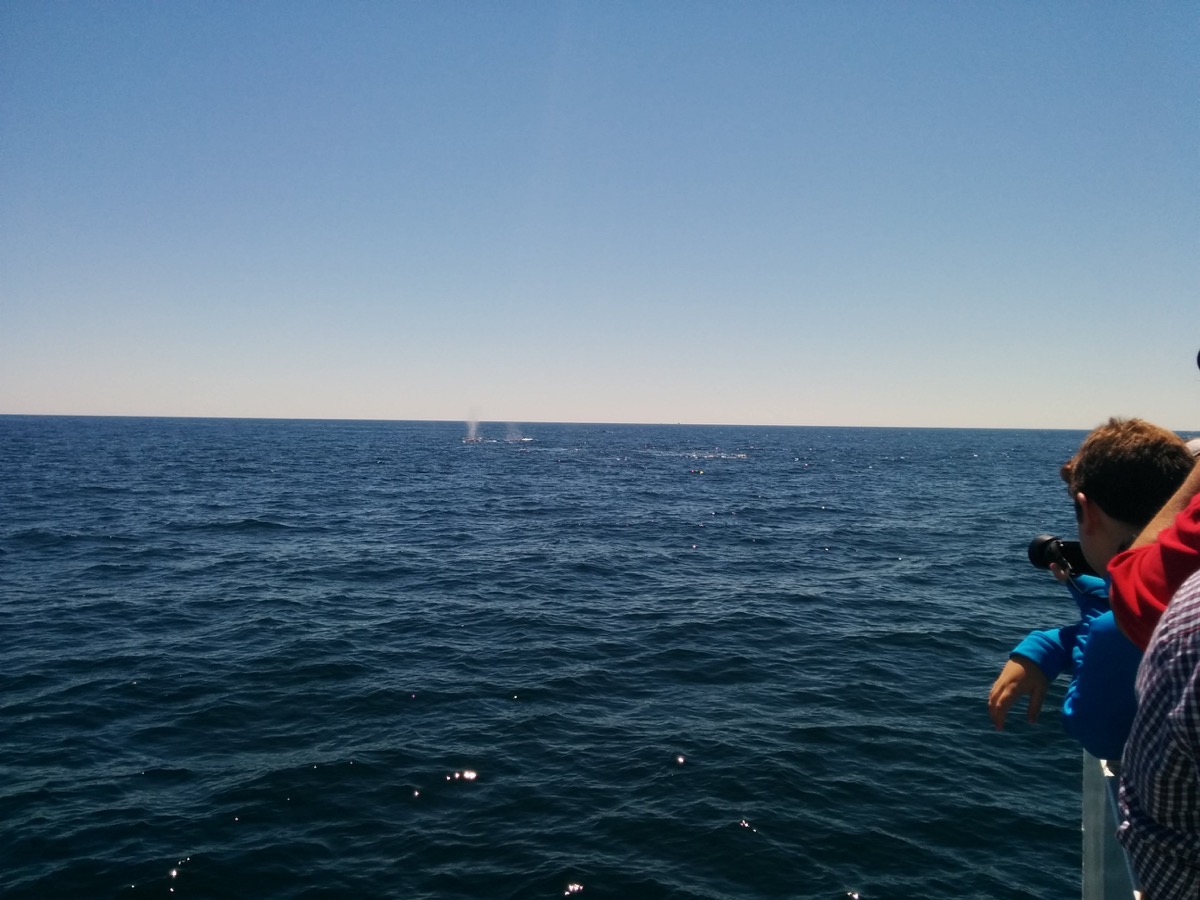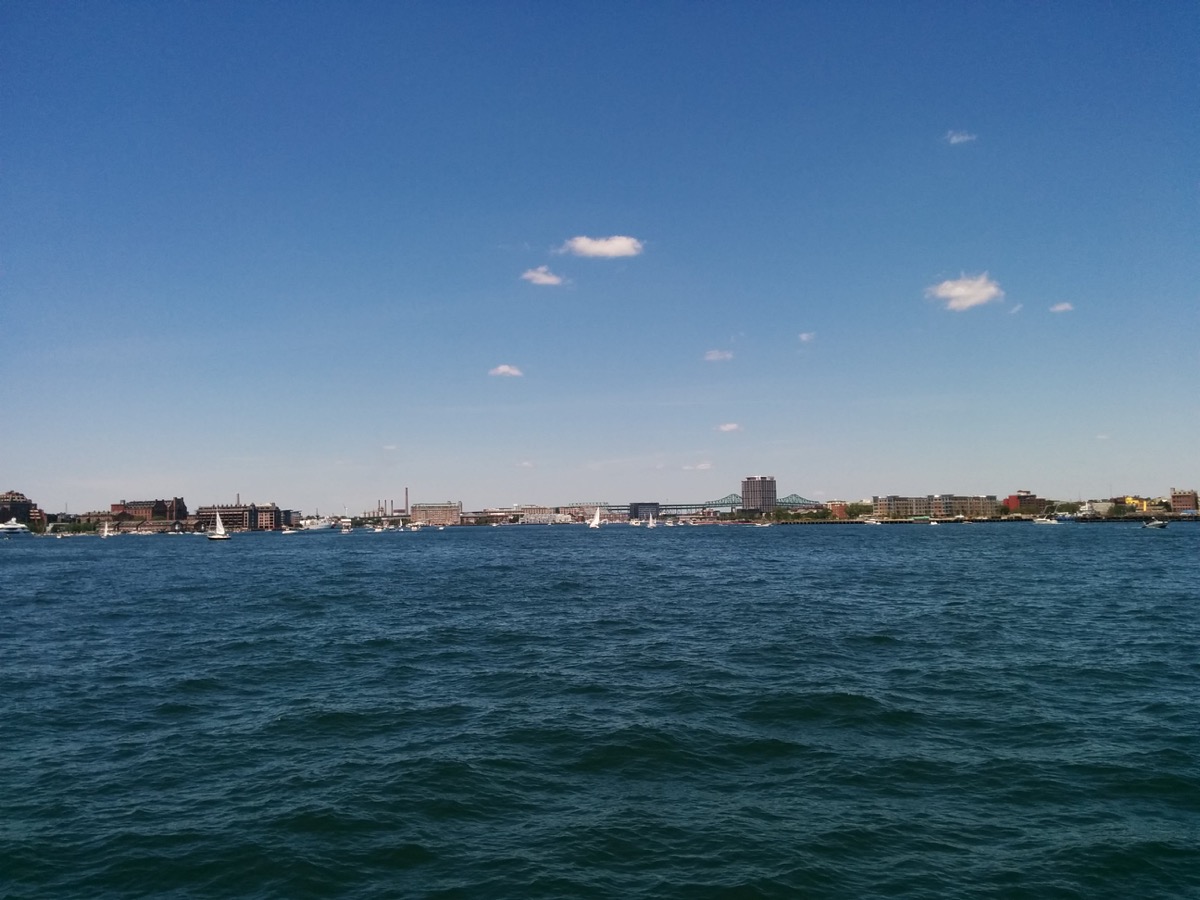 Whale watching moments
The credit for all whale photos goes to Puneet Singh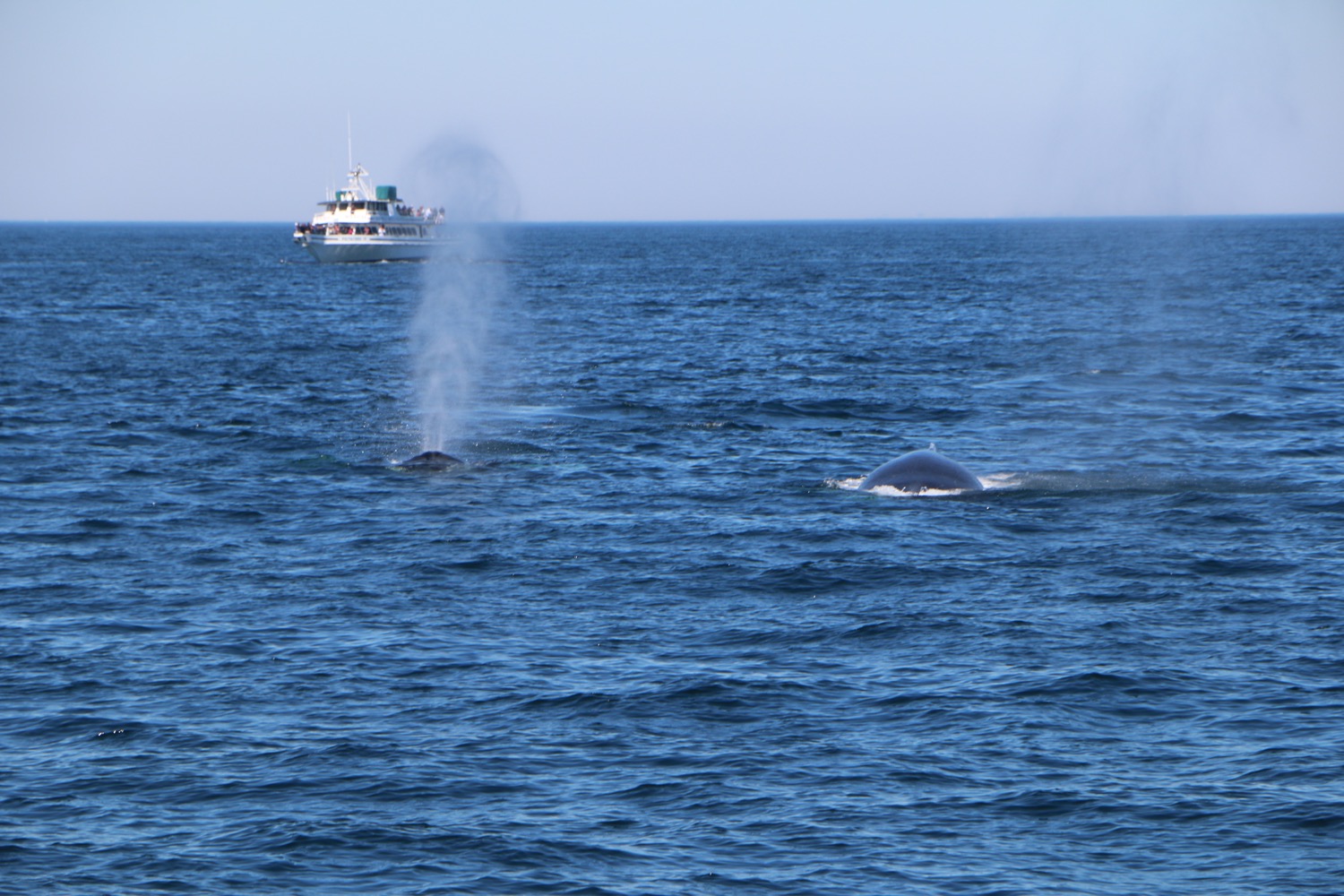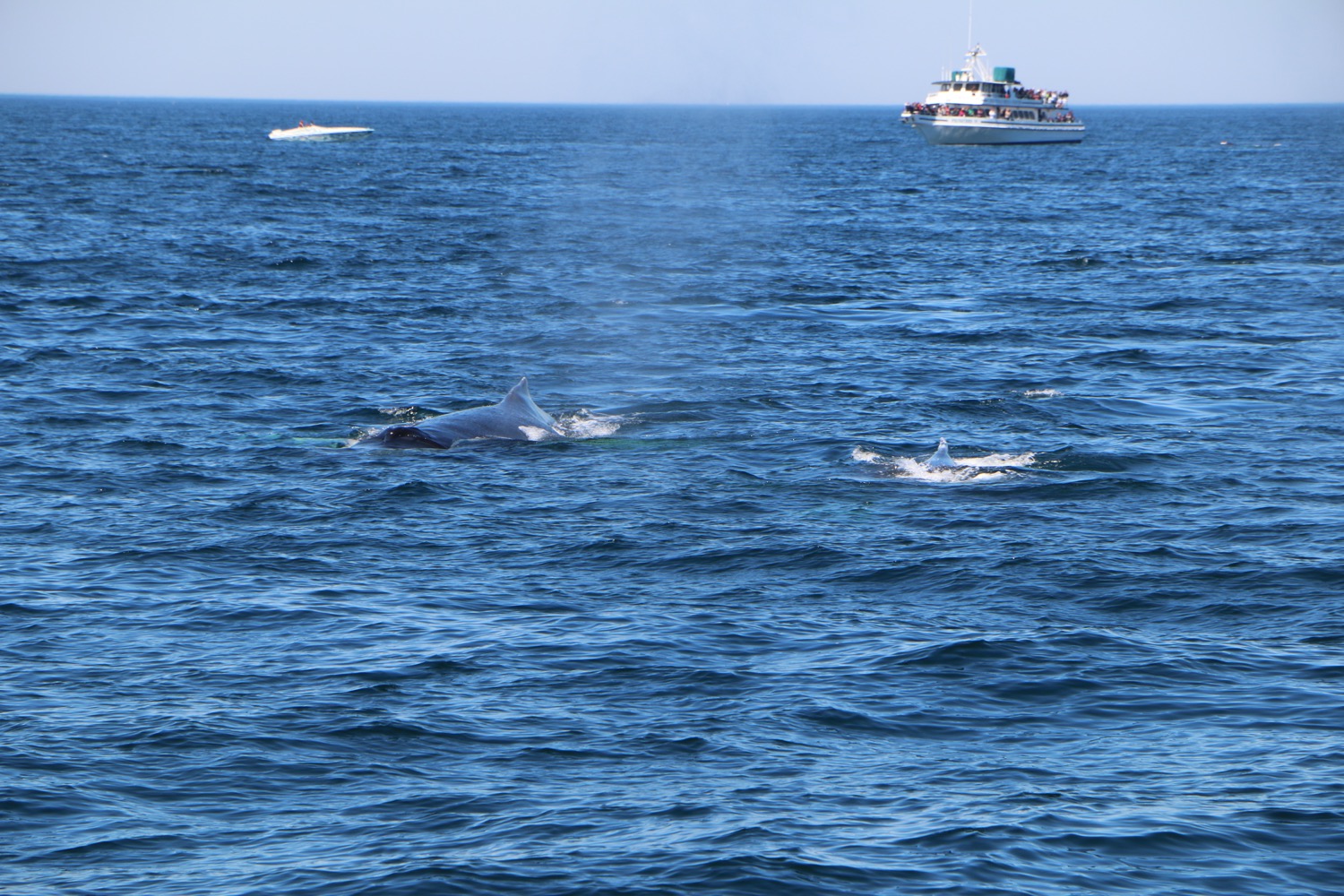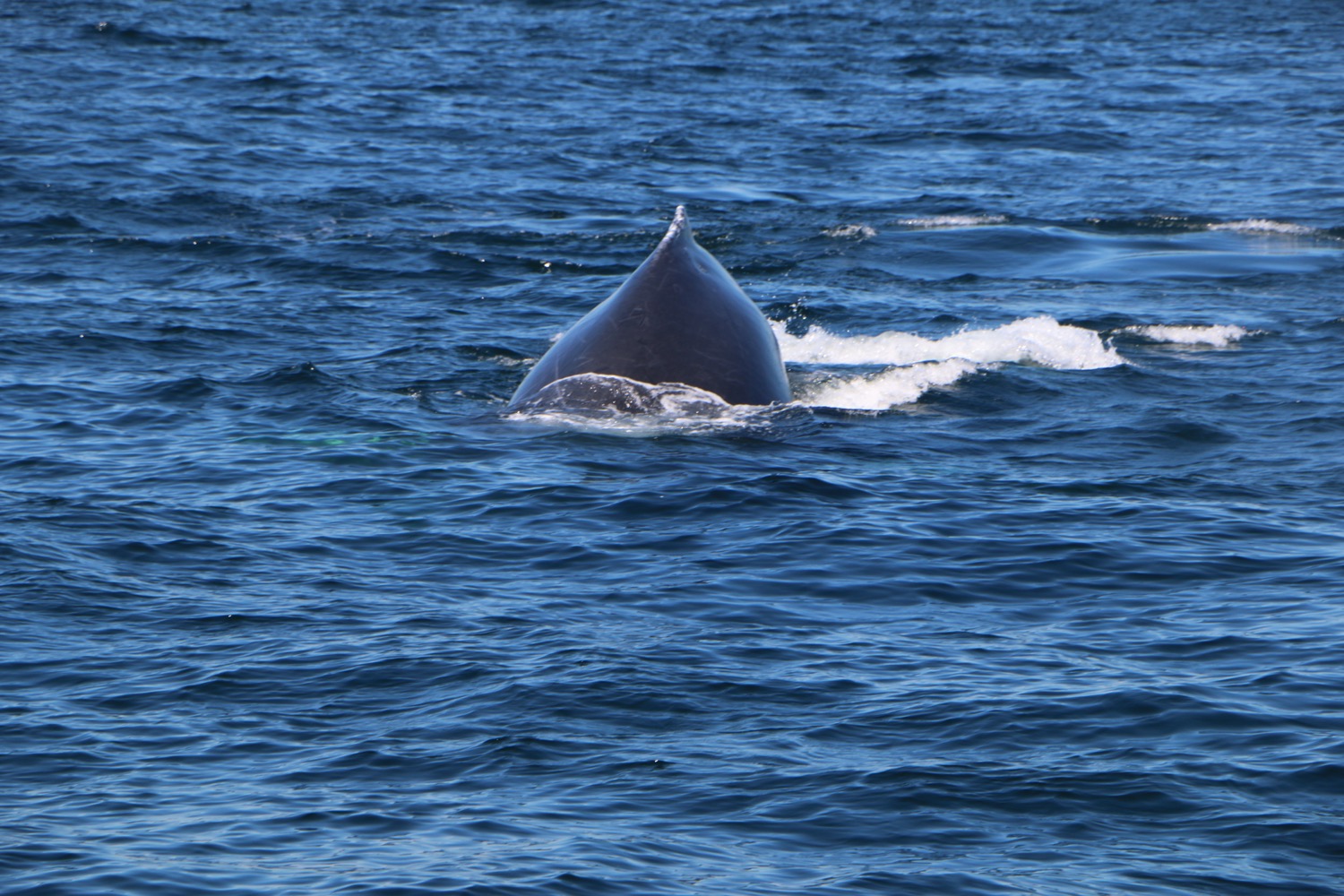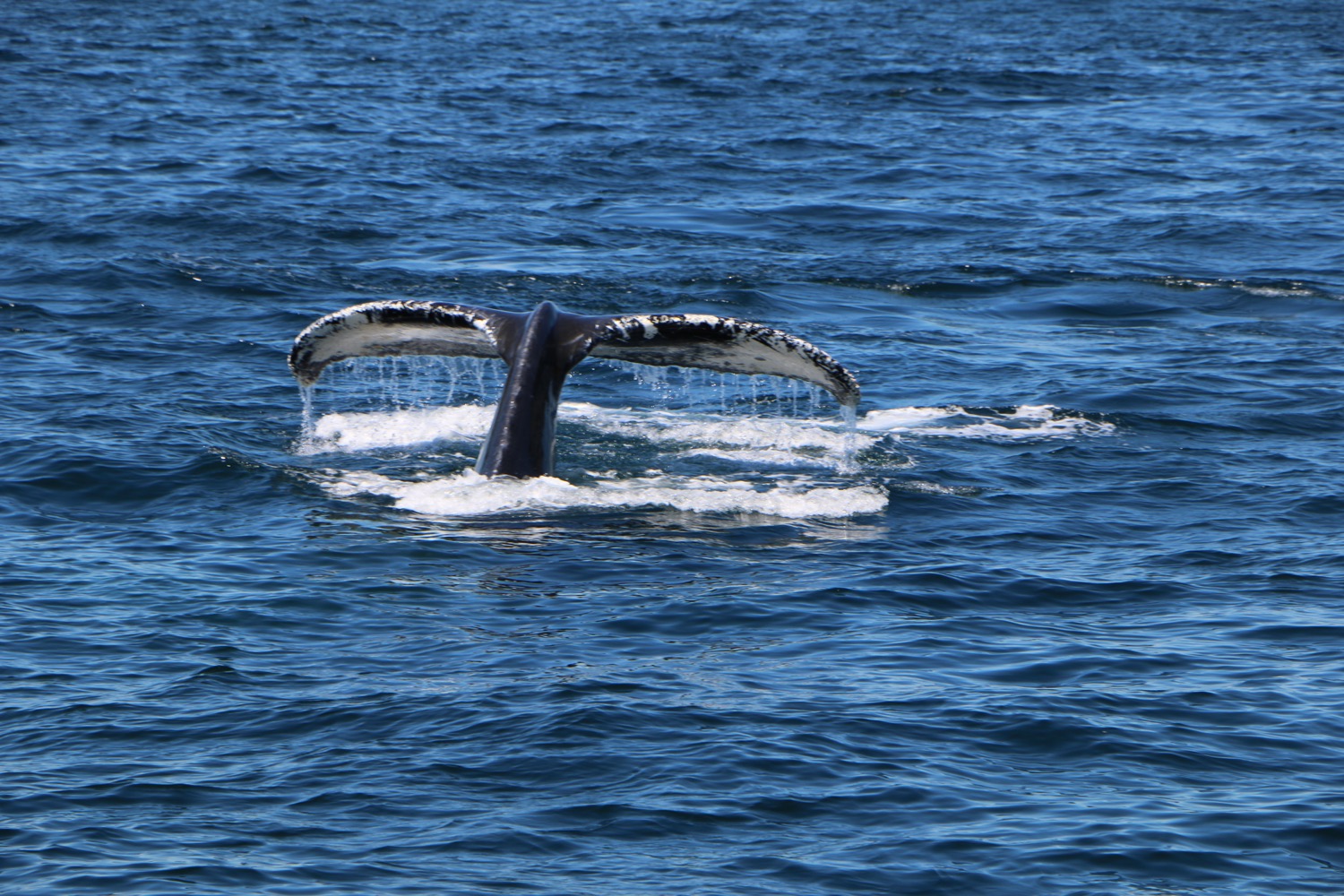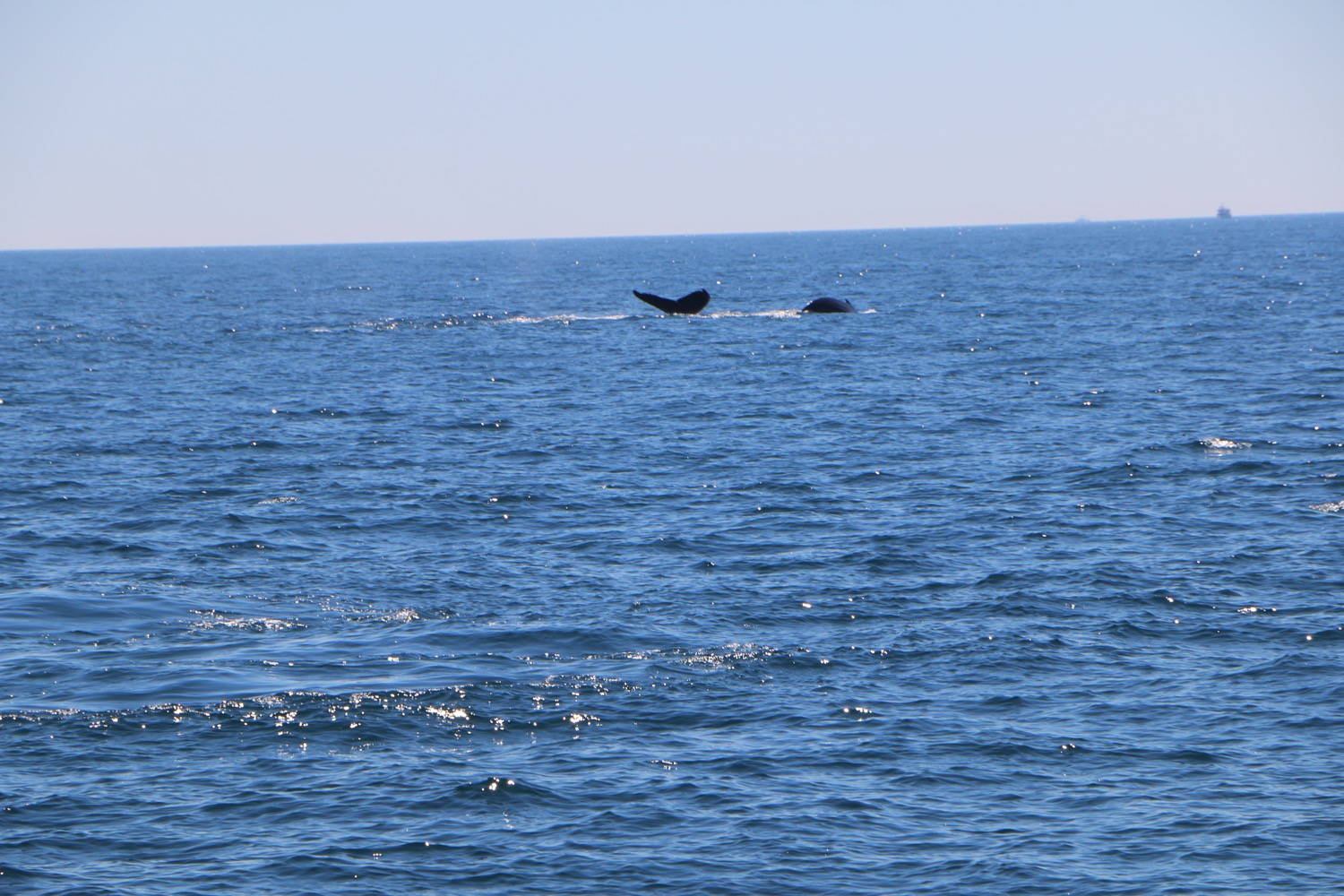 After whale watching it was our time to leave for our respective destinations. I left with 4 of my friends. We again split apart at terminals. Me and my other friend, we went to Terminal A at Boston Logan Airport. We reached a terminal exactly at 2:00PM. My flight left at 5:00PM and I reached my home at 7:30PM on Independence day evening.
I spent rest of my day cooking for dinner and slept listening to satisfying and blasting fireworks sounds.