A review - Hotel Rajdeep (Swargate - Pune)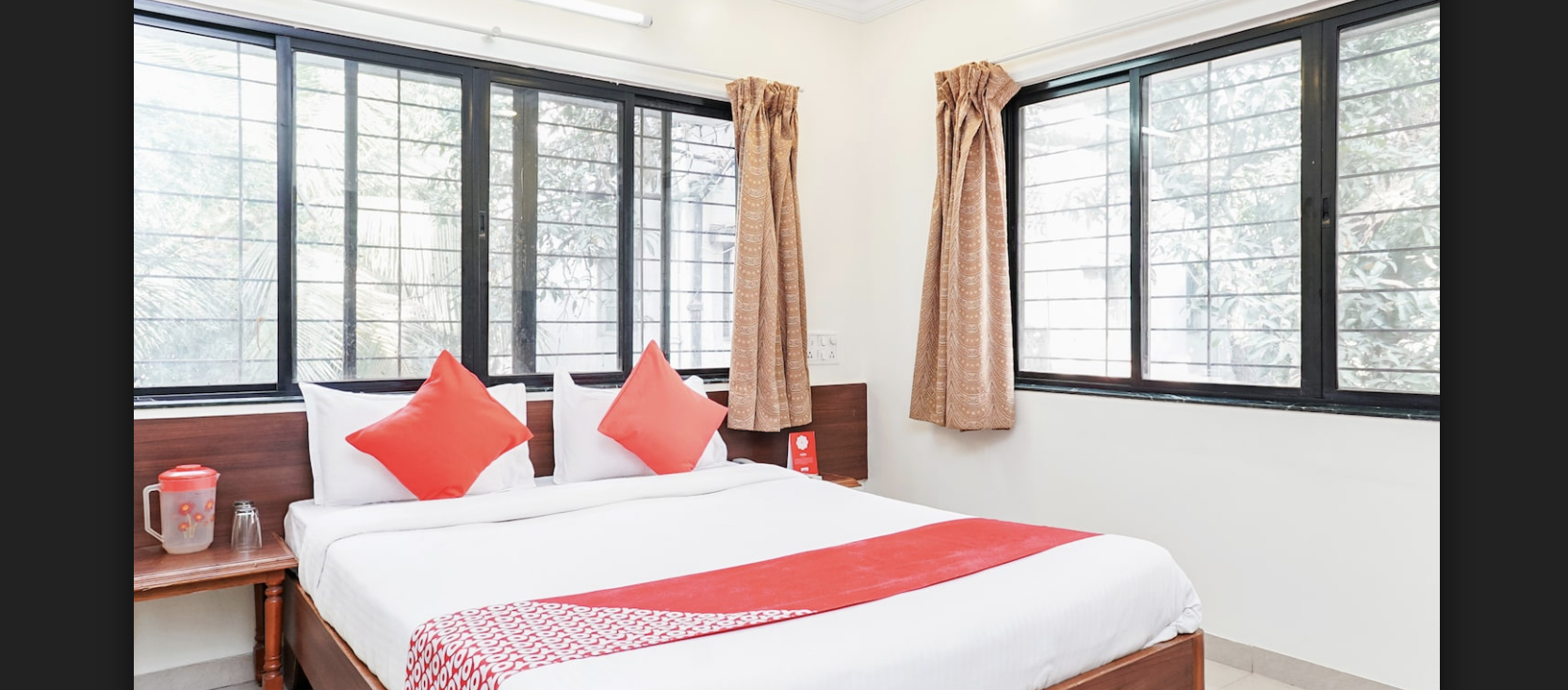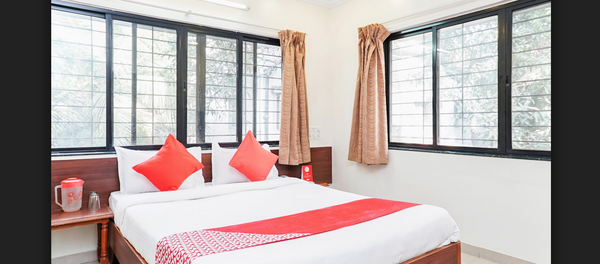 I don't usually write hotel reviews, but this time I am going to write one. It was my recent trip to Pune and I am going to write about my experience at hotel Rajdeep.
We booked OYO hotel Rajdeep through MakeMyTrip.com. The booking was a smooth experience with no hassle. All the details were mentioned on website, including but not limited to,
Wi-fi availability
Breakfast availability
Check-in and check-out time
Id proofs to carry for all guests
Full map with the address to hotel
After payment I got immediate confirmation from makeMyTrip which was nice as I there are some websites which are known to send delayed or no response at all.
Check-in:
We checked in around evening time and hotel was quite empty. Manager was nice and it was immediately confirmed that all the payment was already made. All we had to do was just show our Id cards and sign in the guest book.
Amenities:
It was more like any 2-star hotel. Not bad, but also not too good. Rooms were big enough but toilet was inconvenient to use. A TV was provided, but signal quality was poor. Soap and towels were provided. Wi-fi speed was great with consistent signal strength. AC was in working condition with quick functions. Guests also received a free breakfast in the morning, which means we didn't have to go out finding hotels early in the morning.
Food:
We had a breakfast in the morning. We were given the choice of either Poha or Upma - Classic Maharashtrian snacks along with tea or coffee. The food was great, and it's the reason I would go stay in that hotel again. A hotel representative was friendly and prompt in service.
Things that could've been better:
First off there wasn't enough documentation around procedures. Wi-fi password and extension to dial the reception wasn't provided which are the standard things in any reasonable hotel
There wasn't hot water for bath after morning. If you checked in in the evening, then you've to wait until next day 6:00 AM to take a bath
Our room was close to street which caused a lot of noise and disturbance
Even though TV was provided, signal was bad and it was impossible to watch the program for more than 5 minutes continuously
There was a lot of confusion around breakfast
First off, there wasn't any mention of daily timings for breakfast. Second, it was provided only at 8:30 AM leaving guests checking-out early in the morning
Another thing, you have to CALL AND ORDER breakfast in order to get it. By default they assume you don't want it (!). This is confusing as we waited for several minutes before making a call to reception
There were mosquitos in the room (Which is understandable as room's windows were open when we checked in)
Despite the long list of complaints, I am not totally disappointed with this hotel. Staff was courteous and friendly. As I had already made a payment, nobody bothered me with that formality. It's also close to Swargate bus station. So if you're planning to take off early morning by bus, I strongly recommend this hotel. Otherwise you can book other decent hotels near Pune station.  
How to book?
You can book this hotel directly by going to makeMyTrip page. The process is simple and straightforward. Once booking is done, you will get an email with all the necessary details