Applying for a Schengen Visa (Again!)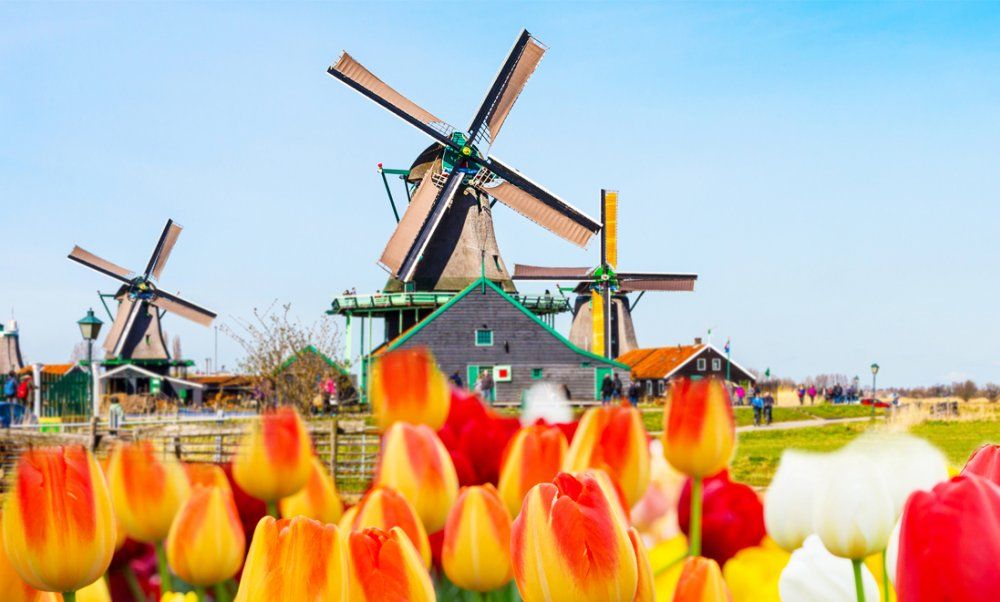 I am planning to go to Netherlands again this June. My last visit was done made in March 2019 for AppDevCon. It was amazing time, and by the time I came back I realized that my application to speak at DutchPHP has been accepted and I had to prepare my presentation and visit. Unfortunately I recognized that my previous Schengen visa was also ending somewhere mid-May which means I had to apply for another visa to visit Netherlands.
After bit of a Google search I found this link which can be called as a first step towards my visa application. VFS Global to apply Netherlands visa from USA. With some more research I realized (To my agony) that I had to make a visit to Big Apple. So here are some initial steps I had to take to get started with visa process.
Fill in and submit the online visa application form
Point 3 of course includes various documents in addition to proof of travel medical insurance
Also make sure you follow guidelines for Dutch visa
You can also visit this link to get list of all documents necessary to apply for visa. After submitting visa application form, you will need to schedule an appointment with Dutch consulate. Since I was a Massachusetts resident, I got assigned to NYC. But for other states different consulate may apply. After scheduling an appointment for 11:30 AM, I proceeded to book Amtrak tickets.
For me Amtrak is the most convenient (and slow) mode of travel from Boston to New York as it takes minimum couple of hours to travel between Manhattan and either airport.
I caught very early morning Amtrak  at 6:15 leaving from Boston Back Bay to Penn Station, New York. I reached Penn Station at 10:20. My appointment was scheduled at 11:30 and including time to refresh and walk, I could still have 40 minutes of backup time. Appointment location was right in the heart of Manhattan. It was a nice and sunny day, kind of fortunate omen for me.
I reached at the consulate at 11:00, got a token and waited until I was called by another gentleman at 11:20. The process was simple, but tedious. We went through the checklist and verified I had all the required documents. Just to be on the safe side, also make sure to carry the bank statements from last 3 months. We verified all the documents were correct and in order and I submitted my passport to them.
After document submission, I was taken for biometrics where fingerprints were taken. To my surprise, no photo was taken. Maybe they already have a copy or I recently submitted photo as per desired specifications. When the whole ritual is complete, consulate will give you the receipt (Make sure to leave your passport with them) with tracking number to track the application.
Total cost:
Visa application fee: 60 Euros (~ $67)
VFS service fee: $33
UPS courier charge: $30
Total cost paid by card: $130
After passport submission
I was done with everything by noon and my train was not going to leave until 5:30 so I still had 5 hours to kill. I first decided to visit American Museum of Natural History but realized it's too expensive for just 3 hours tour. I walked to Central park from there. Watched some colorful birds, turtles, and ducks by the lake shore. Took off after couple of hours, took a stroll among skyscrapers and bustle of New York. I got tired and bored by 4:30, so I started walking towards Penn Station to catch my scheduled train
Going from Penn station to Back-bay station, Boston
Penn Station has a nice waiting area for ticketed passengers which is nice. I had You must be joking Mr. Feynman with me, so time went like a rocket. Amtrak is really good at following exact time. My only concern is that, when it comes to boarding passengers, can we avoid all that chaos which is caused by everybody getting ready and jumping near tiny entrance to escalators? Train left right on time and me, having been awake since 4:00AM that day, got a great 2-hour nap. One big job was done which was major step in my travel to Amsterdam in June.
Receiving passport with visa stamp
I was told that consulate may take 10-15 working days to process the visa. But guess what, I was lucky to have received passport relatively early. I appeared for an interview and submitted documents on Wednesday and got a notification on Monday that my visa was approved and was in transit with UPS package service. Eventually I received my visa right on time on following Tuesday. So in all, (Excluding Wednesday), it took only 2.5 working days to process and stamp visa which was quite impressive and highly efficient. I am really thankful to Dutch consulate and really happy with the high quality service that VFS Global provided in this matter.
Last, but not least - Here are some of the photos I captured in New York city in downtown and Central park,
General William Tecumseh Sherman Monument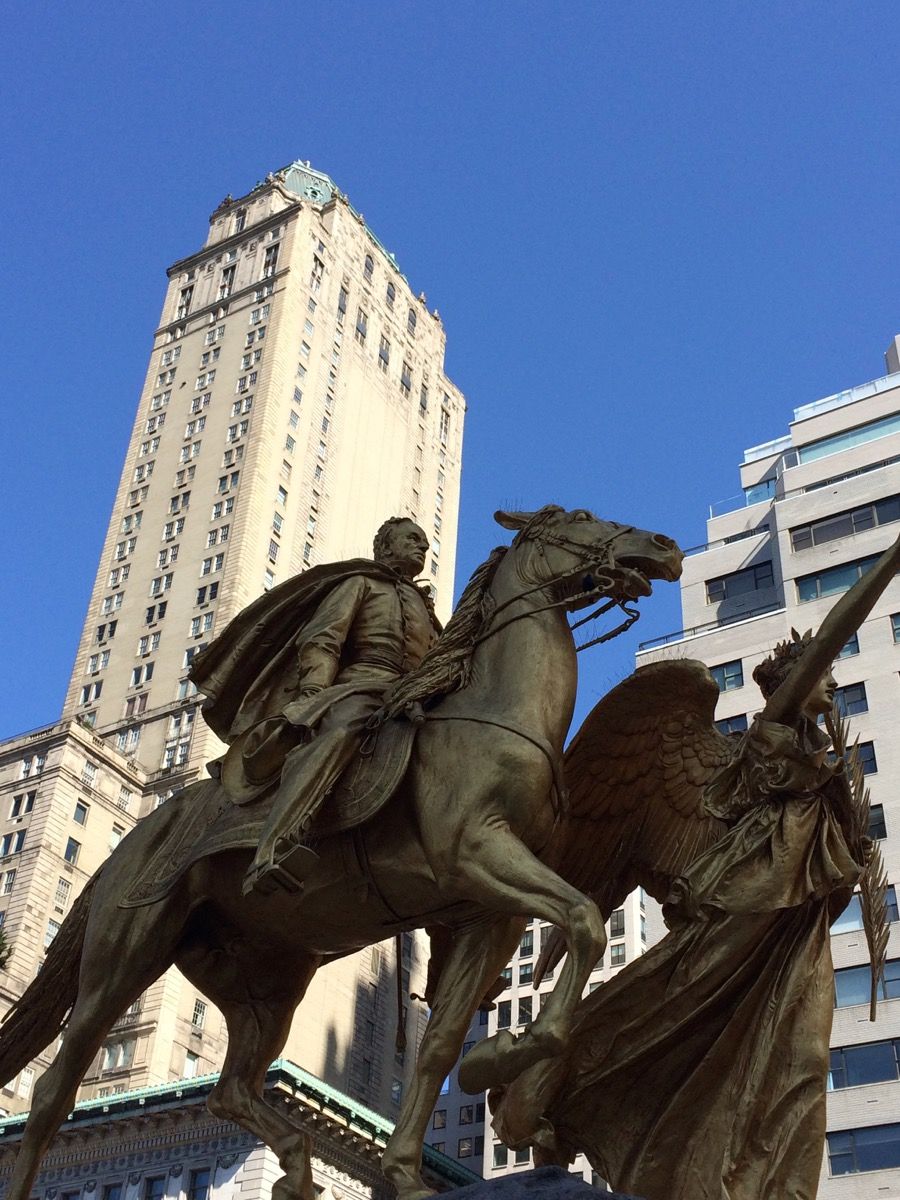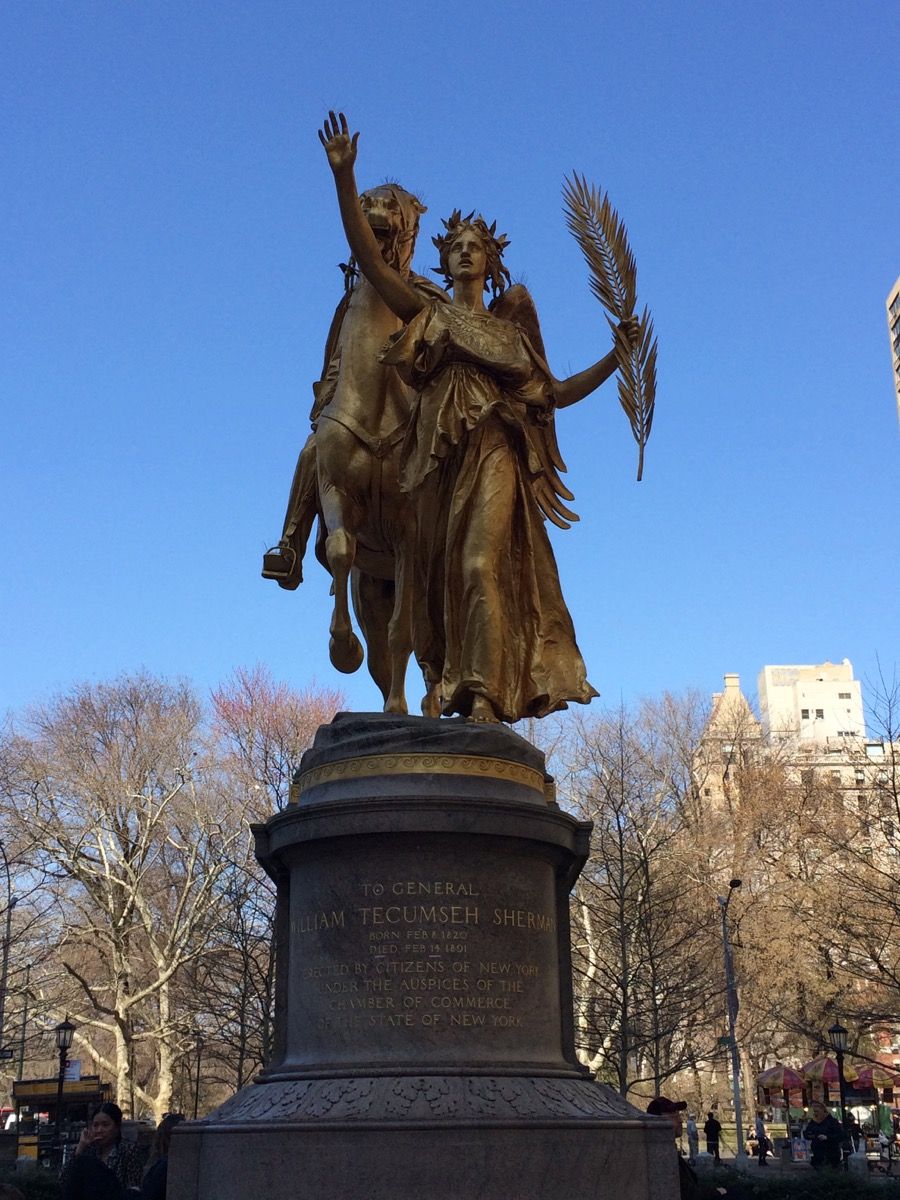 Central Park