Butter Cookies - Attempt #1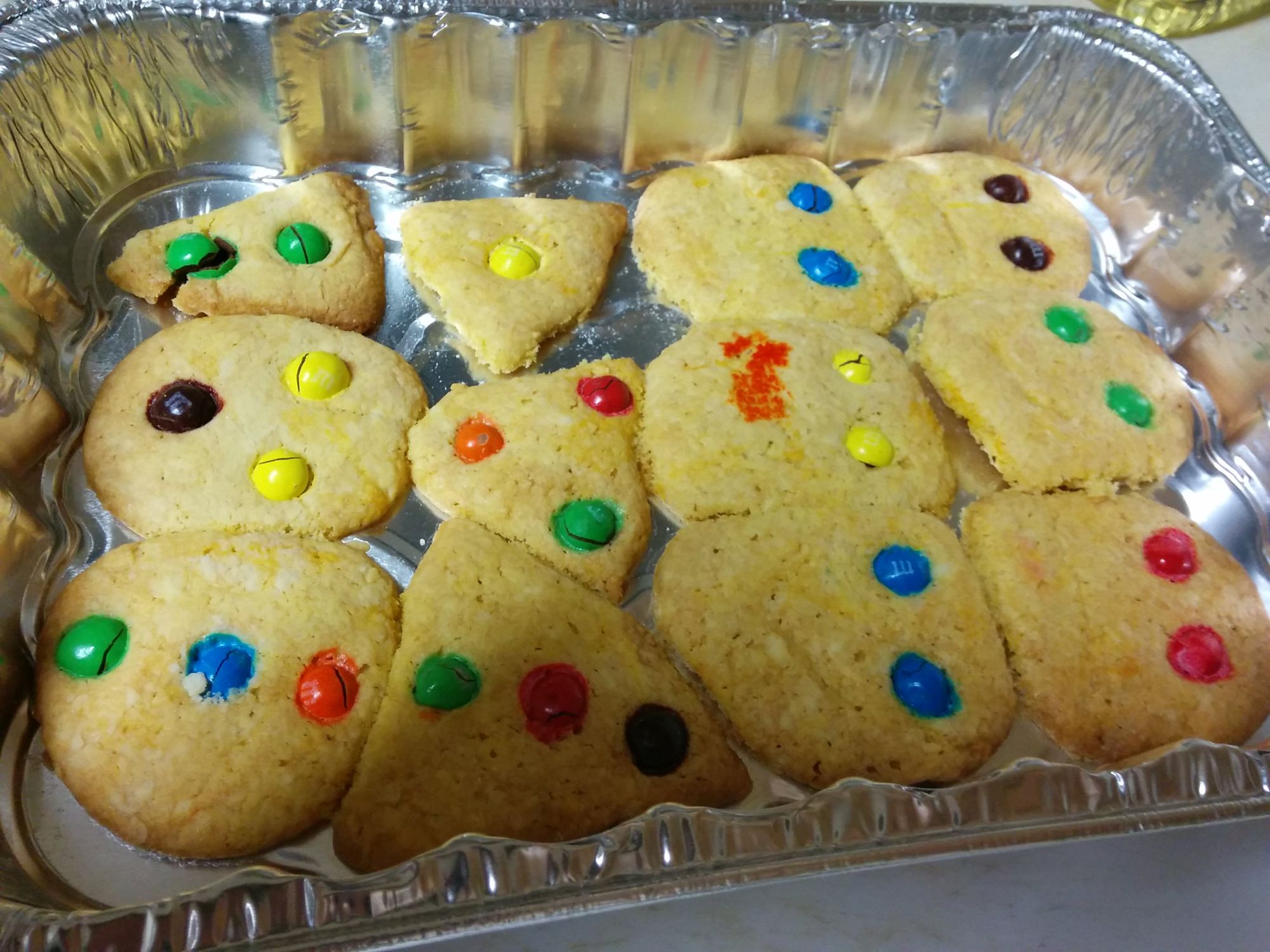 This week I made butter cookies. Thanks to Vah Chef channel on YouTube. This is quite simple recipe and you can even use these cookies to dip into tea or coffee. So here we go.
Ingredients
All purpose flour
Butter
Yellow color
Sugar
Baking soda
M&M or chocolate chips (You can get them in any grocery store)
Procedure
Take a big enough bowl. Take 100g of butter, 2 cups of all purpose flour and 1 cup of granulated sugar and mix this throughly.
Add the water, but only if necessary. If mixture becomes too liquidy, you won't be able to make shapes out of them.
In most cases butter would be enough to make dry enough dough so that you can easily mould them into shapes without any difficulty.
If required, add peanuts, cashews or yellow or suitable colors as necessary
Now spread the mixture on big plate and flatten it using chapati board and roller
If you have kids, you can also make funny shapes using moulds
Once you are done cutting shapes spread M&M or chocolate chips over them. Add necessary decorations if required
Spread the cookies on aluminum foil cake pan As mentioned on Vah Chef channel, preheat the oven to 180 C (356 F) and bake the cookies for 15 minutes
Keep the foil in oven for 15 more minutes, take the cookies out and server them hot
Here are some of the pictures I took from my first attempt.
---
Original Dough

Dough with yellow color added

Butter cookies ready

Butter cookies ready