Chicken Jalfrezi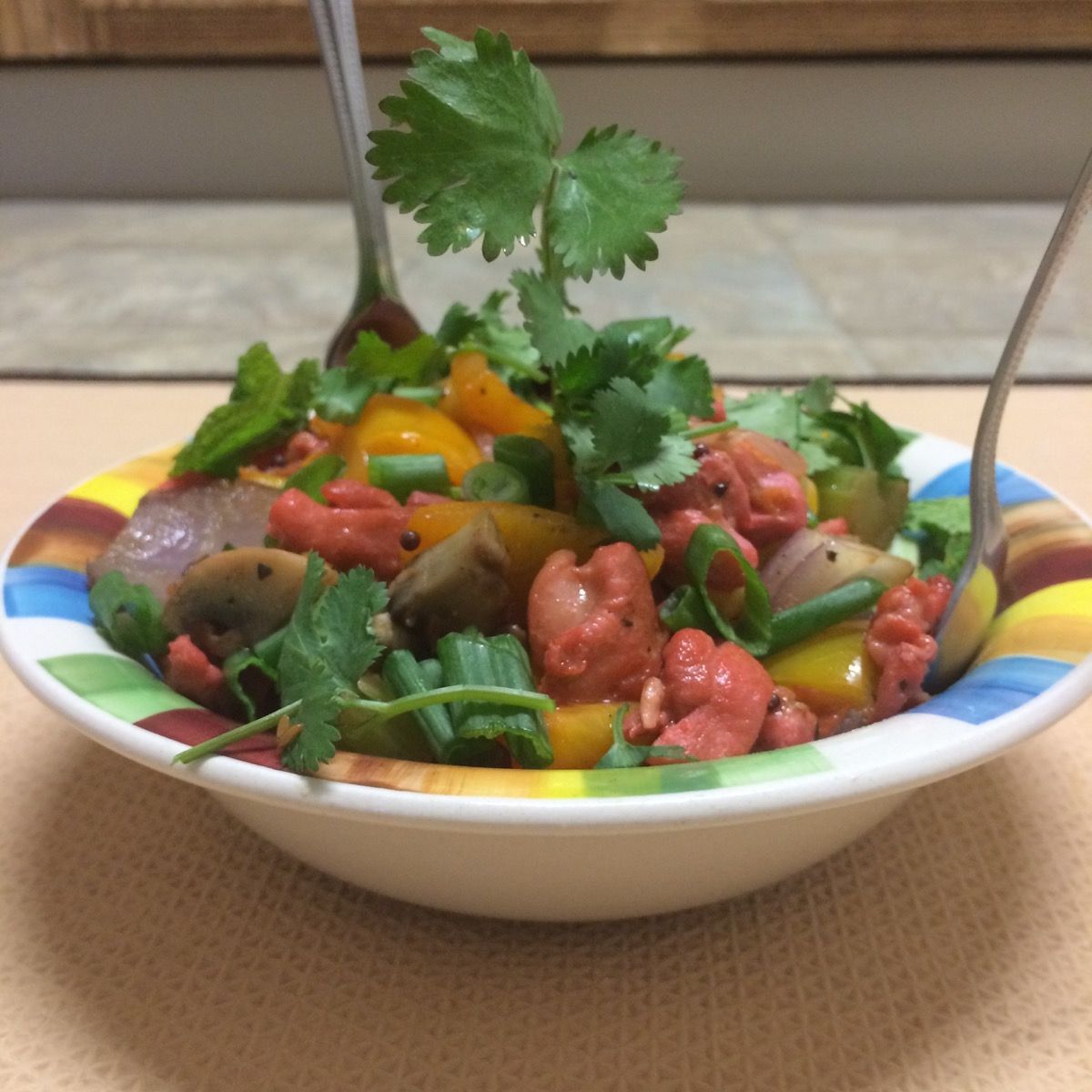 I once had Chicken Jalfrezi in one of the restaurants back in India. I instantly fell in love with it. Never thought I would ever prepare it by myself. But here it goes. Life is unexpected. Isn't it?
This dish looks quite savory and colorful, which makes it look like very difficult to prepare. But trust me, as long as you have all the ingredients to make this recipe, worry not! Thanks to Hari Ghotra's video on YouTube. It is so unlike me that I sidetracked VahChef and Sanjeev Kapoor's Khana khajana channel for a while, but to be frank I found this video to be most clear and informative. Of course, it is quite lengthy and quickly gets us bored if you are not a newbie. But that's cool. Everything else looks fine to me with this video.
Fortunately I had seen this video earlier and I knew which items to buy from Walmart, it included quite a bit of grocery and other items which I do not usually use in the kitchen. (Of course, except for special occasions)
Since video explains recipe in detail, I am not going to ramble about it. But do see this video and let me know what you think about it. If you don't like, there are several other videos which will show how to make a Chicken Jalfrezi.
In the meantime, you can enjoy some of the photos of my food. I hope it does not look so bad. Believe me, the taste was good too. Sad that I can not really prove this claim here.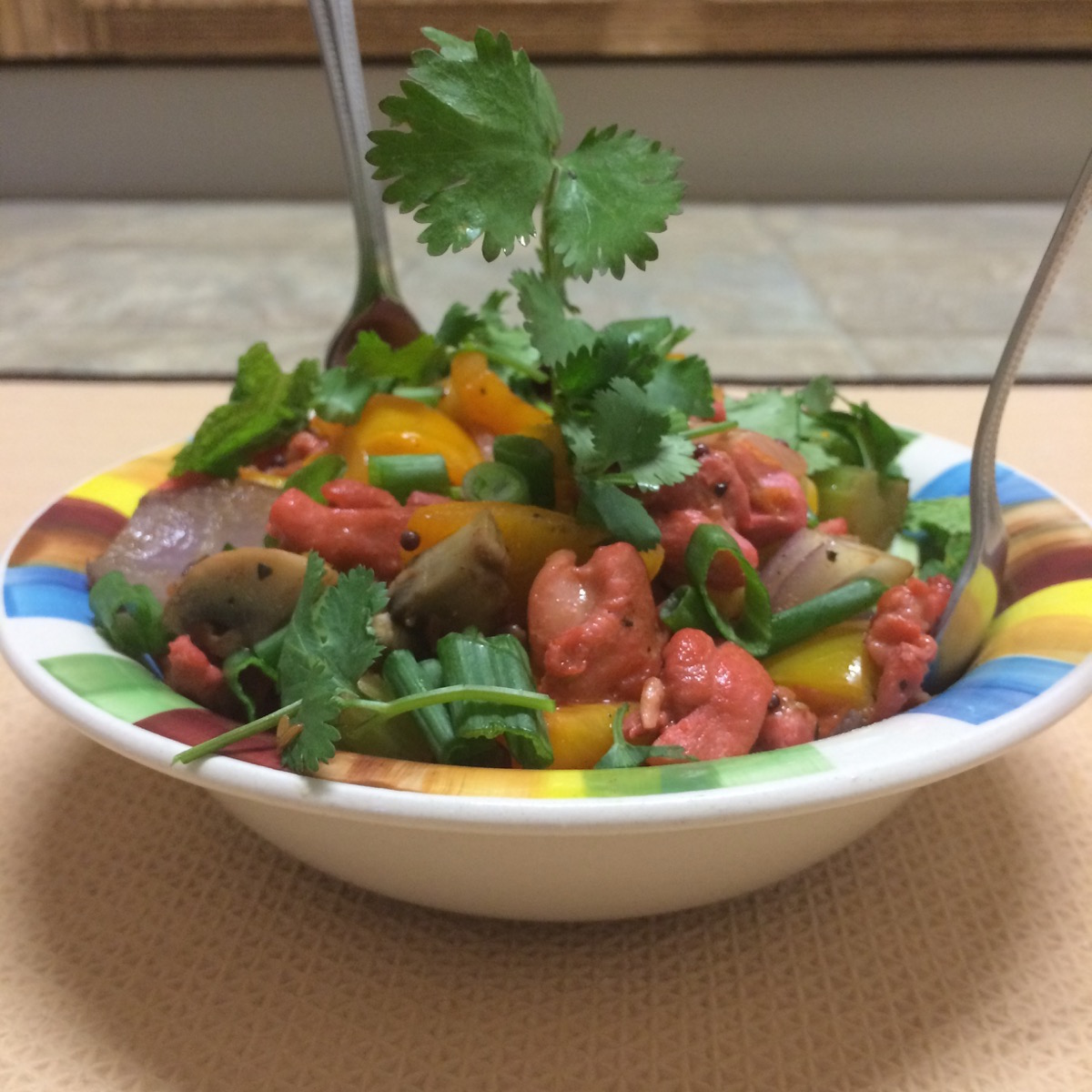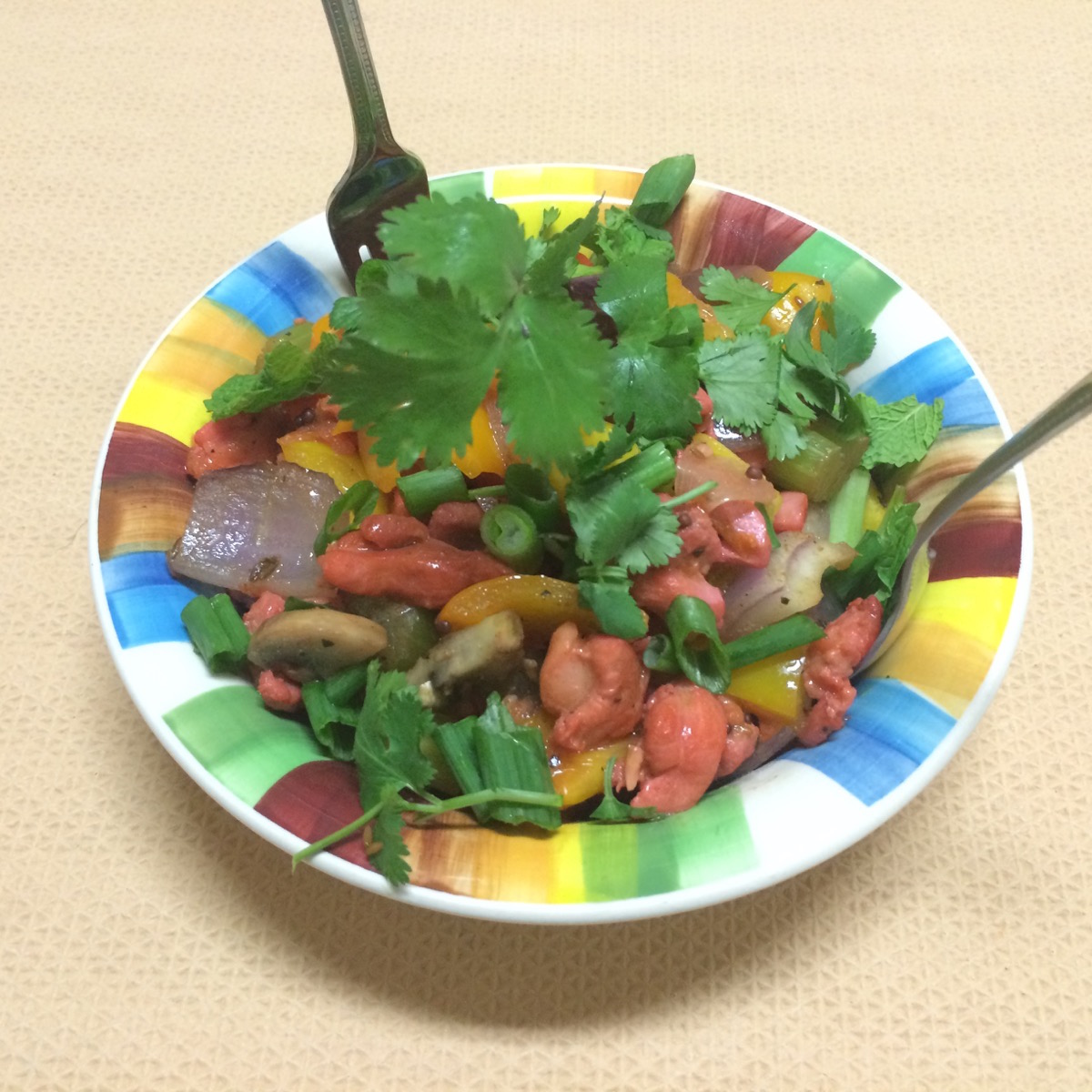 Doesn't it look awesome? I love all those colors resulting from red and yellow bell papers, indian spices, cilantro, mushroom and chicken. This has to be one of my beautiful dishes in terms of presentation. You can try it too and don't let me know your feedback on it.
Note to readers:
I am running out of food items to prepare over the weekend. I have been trying to cook some Indian and very few Chinese delicacies lately. However, nowadays I feel like items I am going to prepare further are more or less similar to ones I had already cooked. If you have any suggestions for me to cook something new, do let me know. Rest assured, I will post the name of a person who suggested a recipe.