Chinese Delicacy - Cashew Chicken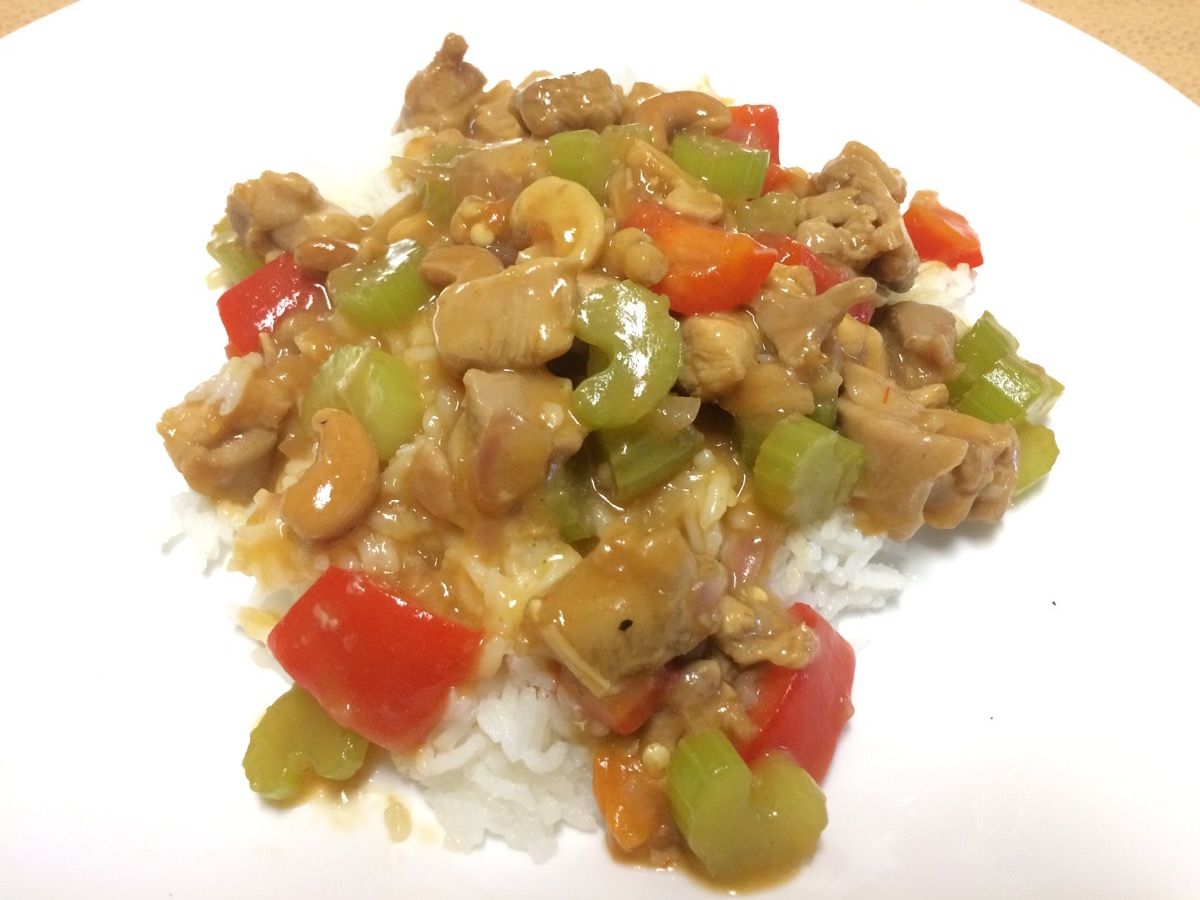 Proud to say this is my first Chinese dish ever. I never cooked a Chinese food before let alone be in India. On the contrary to your logical guess, I did not take a cue from either VahChef or Sanjeev Kapoor's khana khajana this time. They both had this recipe, but in more or less obscure format. I'd rather take it from The WolfePit channel on YouTube. You may find the Cashew Chicken Recipe on their YouTube channel.
I exactly followed the video instructions. No magic or hidden secrets. All you need is few chinses sauces along with stir fry sauce as a main ingredient. Get few vegetables such as celery sticks, red bell pepper, green onion and cashew as a main ingredient.
The first part, Stir fry cooking of chicken pieces takes 10-15 minutes of total time. Boiling remaining mixture with sauces will take additional 20-25 minutes and your cashew chicken is ready to server.
As mentioned in the video, you may add corn starch at the end to the gravy if you feel it is too thin. Otherwise if you can also add chicken broth or water to remove excessive thickness.
I loved this dish. It had almost similar taste I usually get in the restaurants. I am looking forward to prepare a General Tso's chicken this evening. That should be an end to my cooking for this week.
Cashew Chicken - Stir fried