Chocolate Cookies (With Strawberry flavor and Coconut)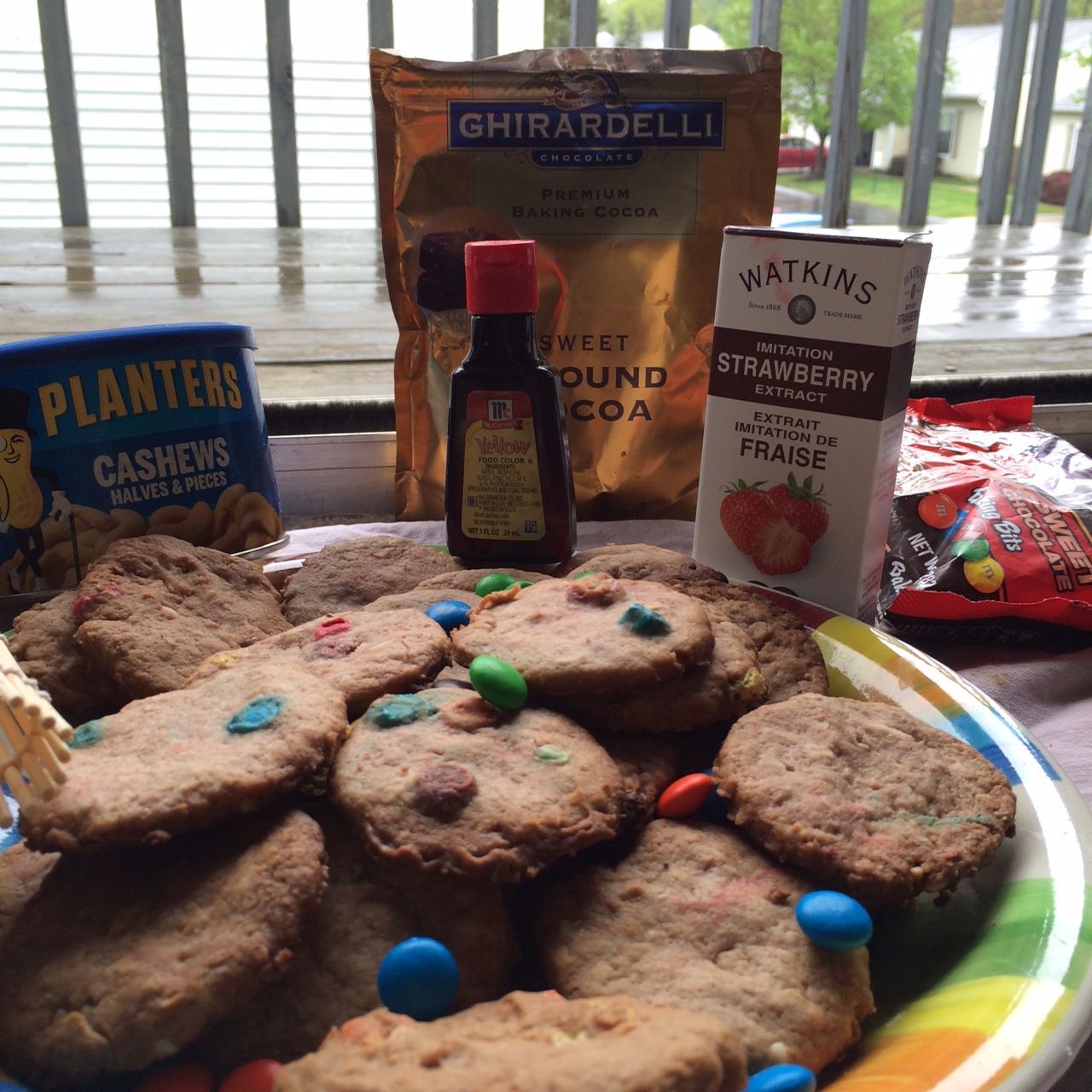 It was long time since I tried my cooking skills on cookies. (No pun intended) The reason I decided to make cookies one more time was I was running out of biscuits to eat with evening time tea. I cannot eat bread and butter all the time. I can probably bring something from Giant Eagle or Walmart. But in my honest opinion those biscuits are little too expensive for quality and nutritions. So I thought why not make cookies at home?
I had all the ingredients at home. The only thing I needed to do was gather all of them and get my lazy mind to do some work. Thanks to VahChef's video on how to make cookies. Though I did not make exactly same cookies mentioned in the video, I ended up making fusion of coconut, strawberry and chocolate flavors.
Ingredients:
2 cups of all purpose flour
1 cup of sugar
Half cup of chocolate powder (I usually buy it from Ghirardelli)
Half cup of M&Ms (Optional)
1 Butter stripe
1 cup of sweetened coconut flakes
Food color (Optional)
Strawberry flavor syrup
Roasted cashews (Optional)
Half cup of milk for making cookie batter
I would say use milk instead of water since milk will also add amazing milky flavor to final product. Do not add all milk at one time. Keep adding it in batches until batter comes to desired consistency
I am not going to bore you all with recipe since I followed exactly same procedure found on the VachChef's YouTube video page. There are few things I changes though, such as using cashews, M&M instead of chocolate chips and using strawberry flavor for savory experience)
Here are some of the snaps of cookies,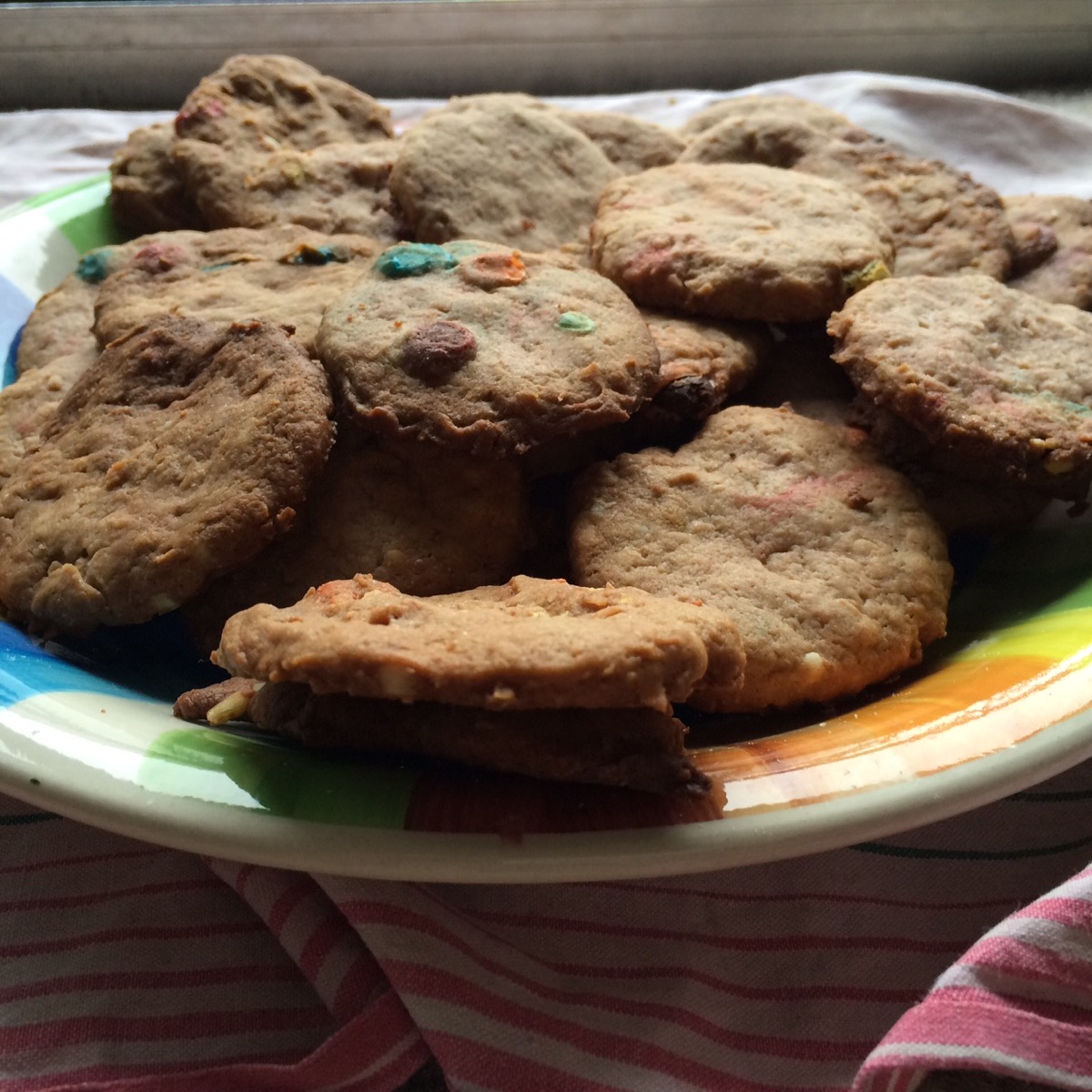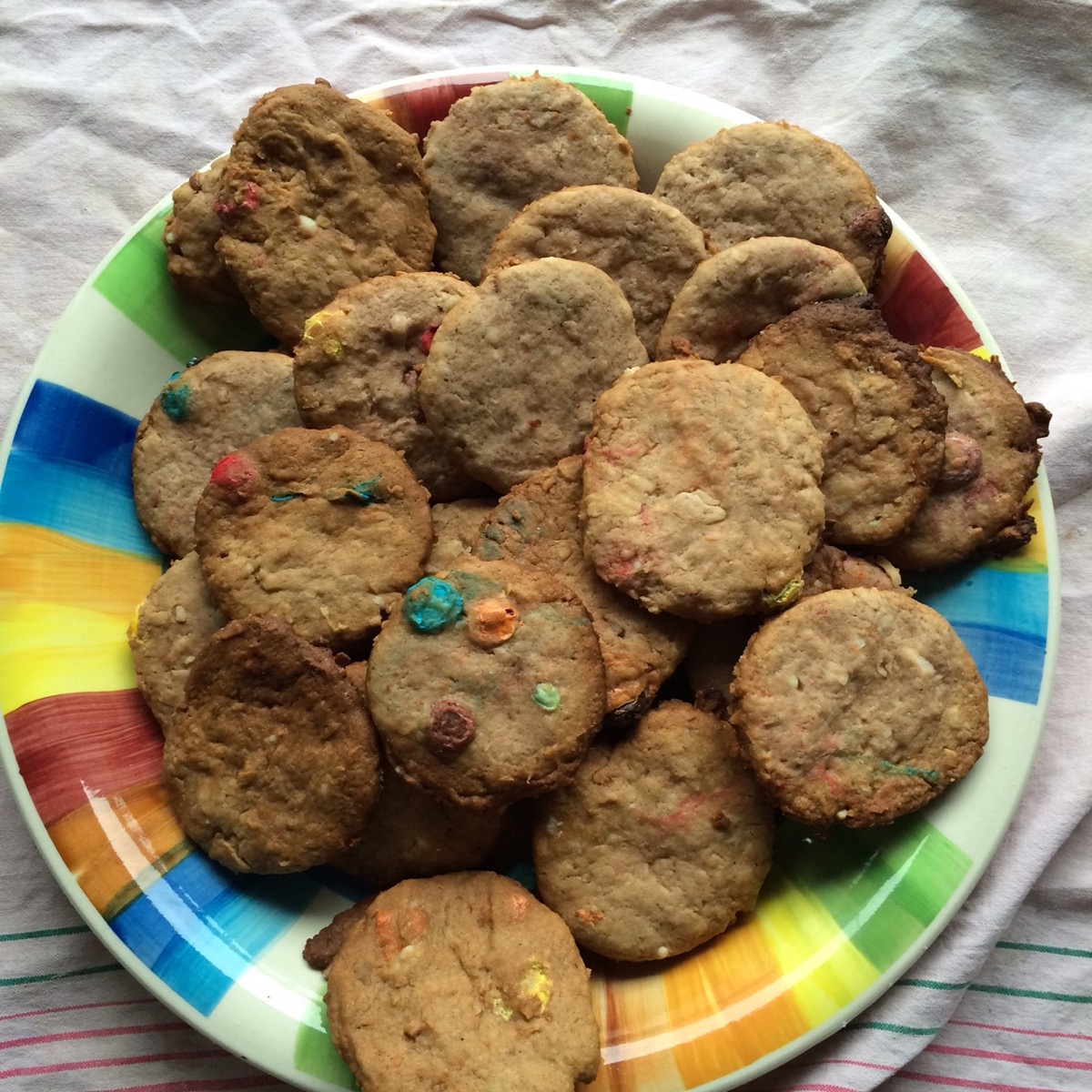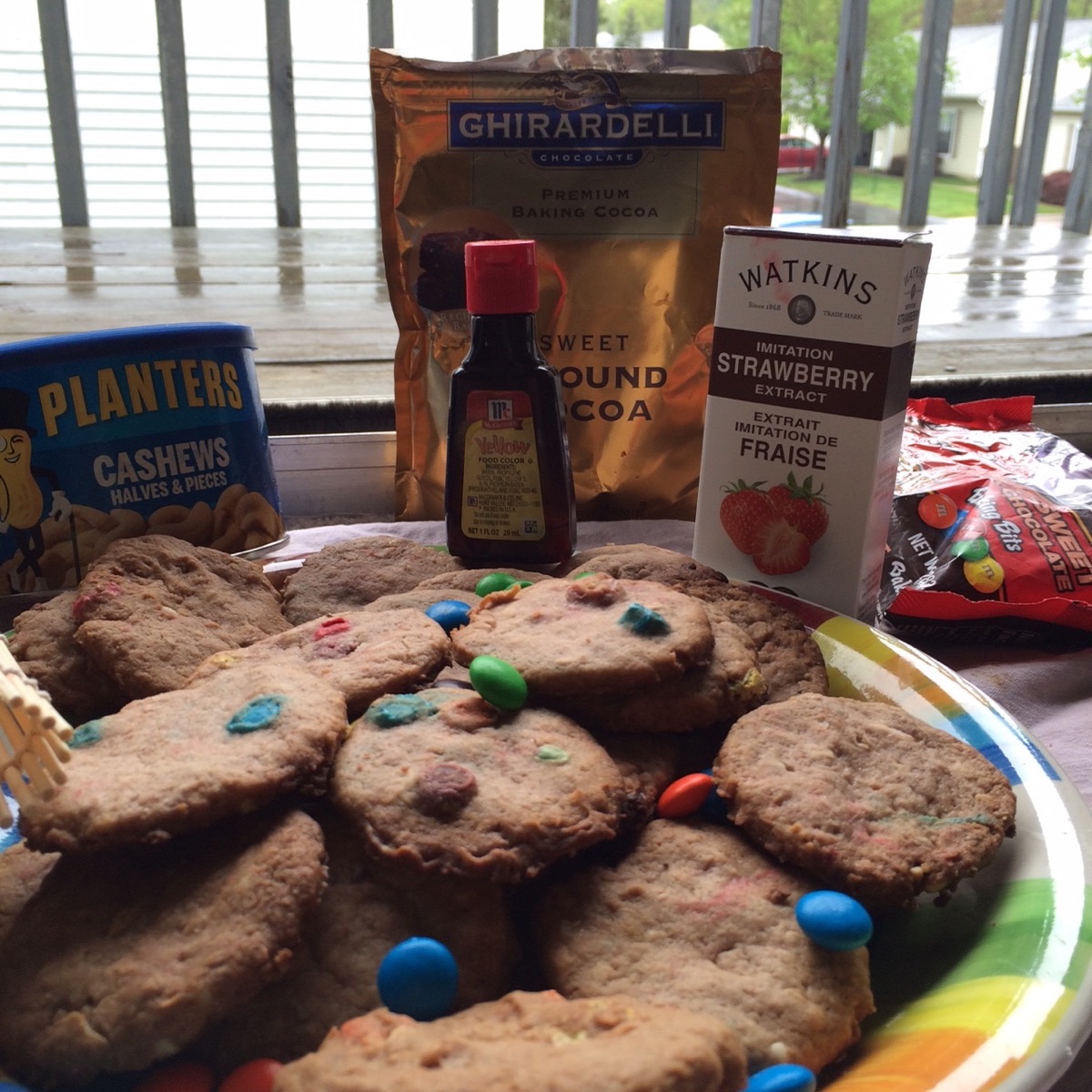 Believe me, those cookies tasted delicious. If you have any suggestion on making them better or want any cooking advice do let me know. I will be happy to help.