Chocolate Strawberries - Dessert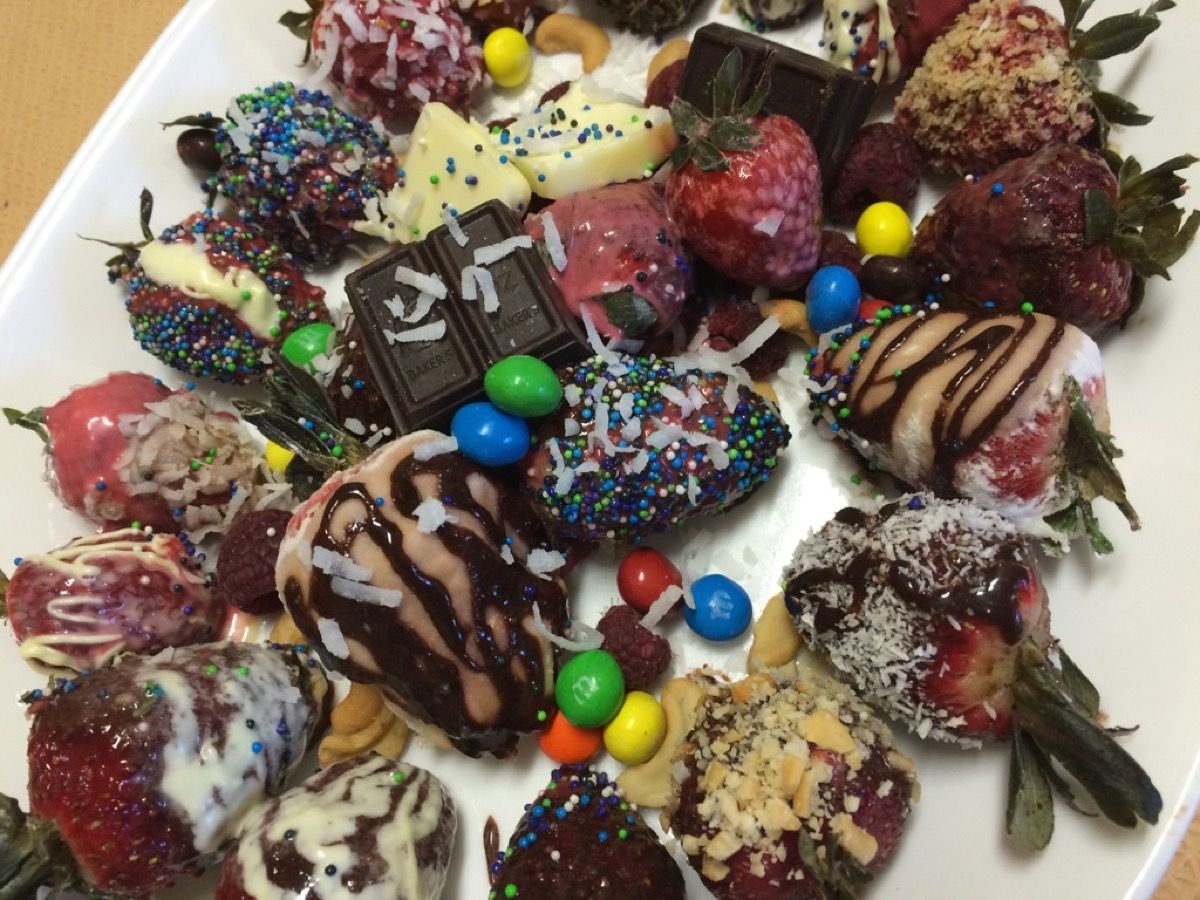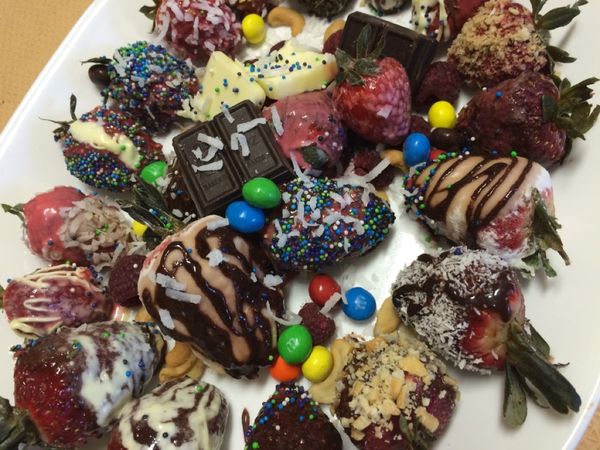 It was my long living dream to make at least one dessert that looks good and tastes great as well. Chocolate and strawberry combination is real great for that. Coating chocolate with strawberry will make it an ultimate dish.
As usual I got this idea from Tatyana's Blog, where she Teaches how to make chocolate strawberries. The recipe is not as easy as it looks like. Making chocolate syrup is the first step, then coating strawberries with it is the second most important stage. You have to make sure to coat strawberries evenly and spread the coating around the surface at the same time not exposing the surface.
You can use various color combinations such as black on white, white on red, white on brown etc. to make this recipe professional. All I had to do to make syrup was to take excess cocoa in my drawer and boil it with reasonable amount of milk to achieve desired thickness consistency. Then pour that syrup in a zip lock bag and tight seal its top. Make a small hole at its bottom and then spread brown or white chocolate syrup on chocolate covered strawberries.
When you are done, put those chocolate covered strawberries in the fridge for couple of hours. Enjoy the product when chocolate layer thickens up around those luscious and delicious strawberries.
The only downside of this recipe was my kitchen was covered in white and brown colored chocolate syrup. It was everywhere. Plus the aroma of cocoa made me somewhat sick. Maybe I am just an allergic to cocoa. Apart from that making syrup fall free on the strawberries was another challenge. I also had hard time finding good angle to take snaps. I tried my best to find as pleasant snap as possible
Chocolate Strawberries view from top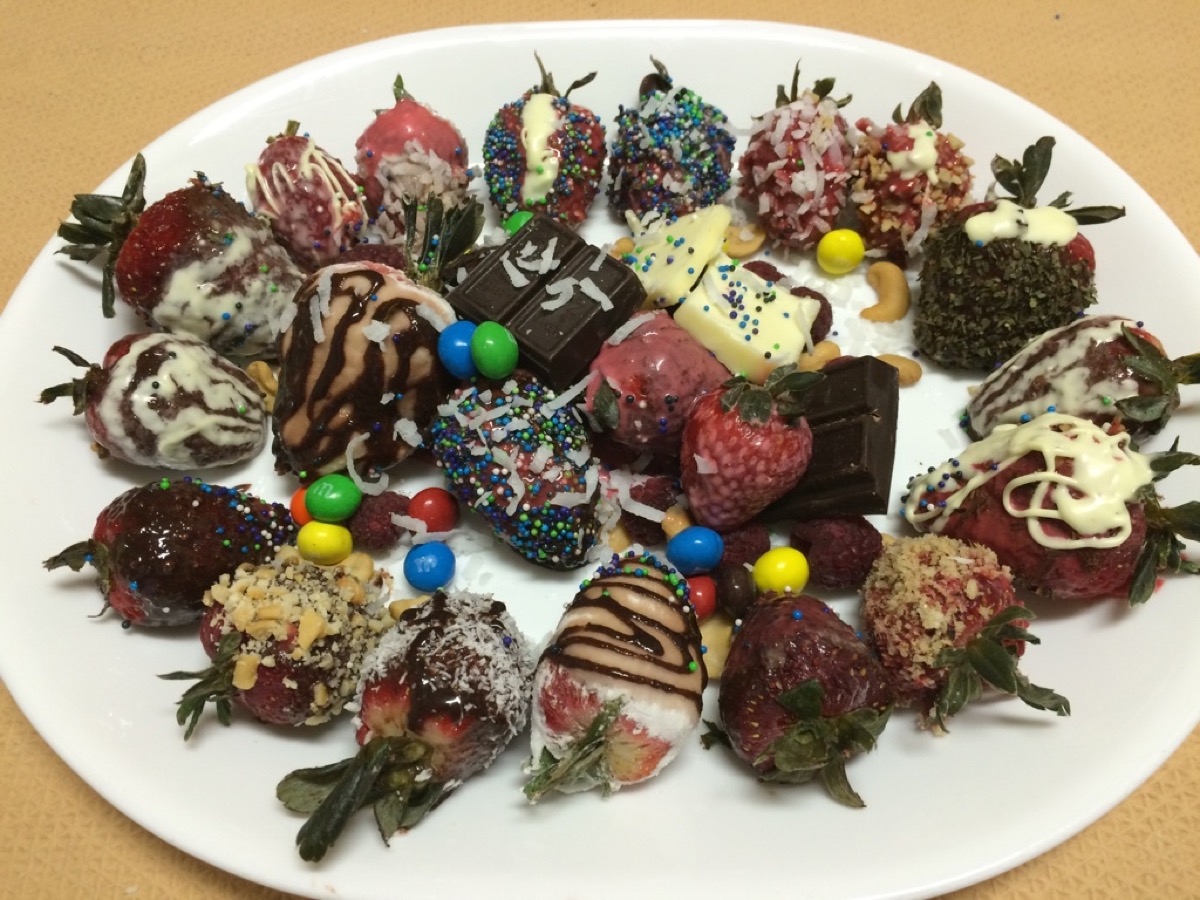 Chocolate Strawberries close up shot
Chocolate Strawberry portrait view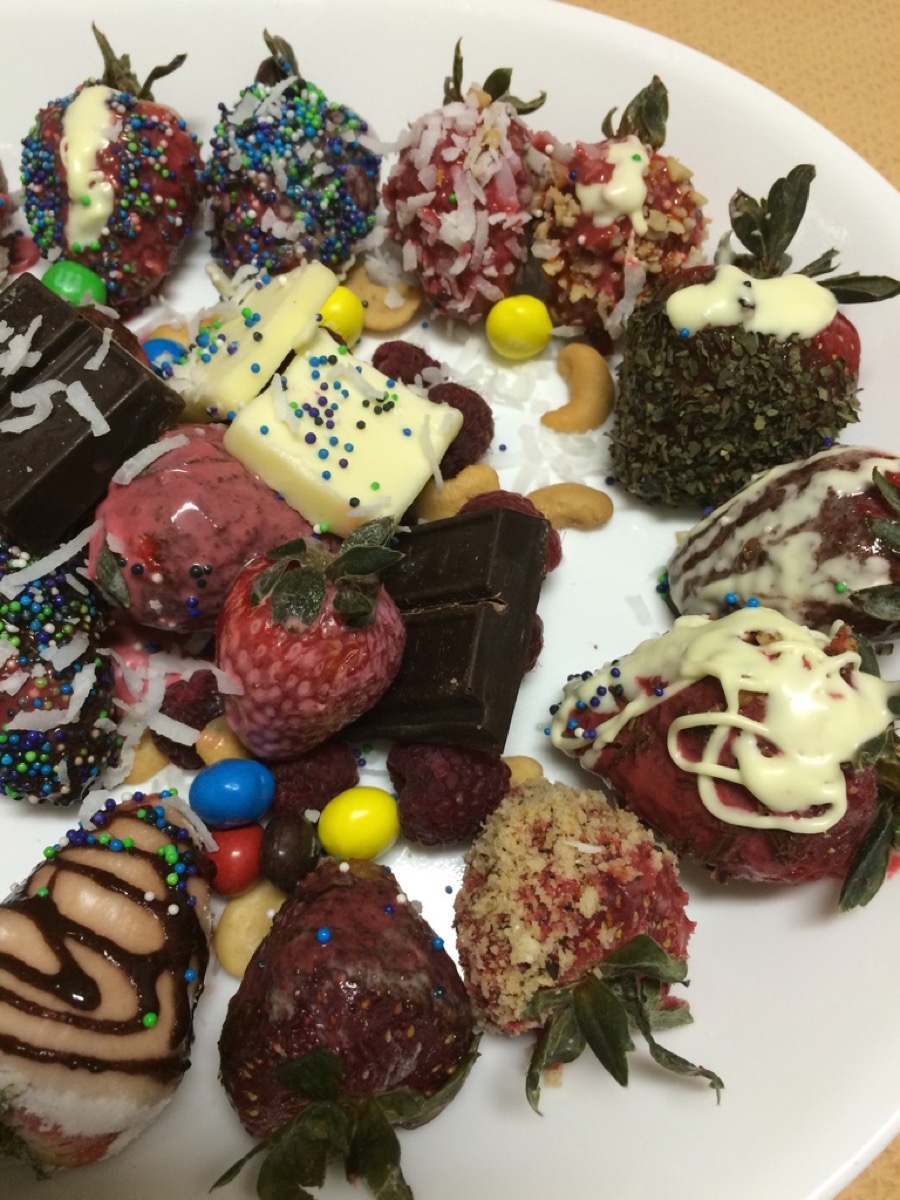 Chocolate Strawberry view from top one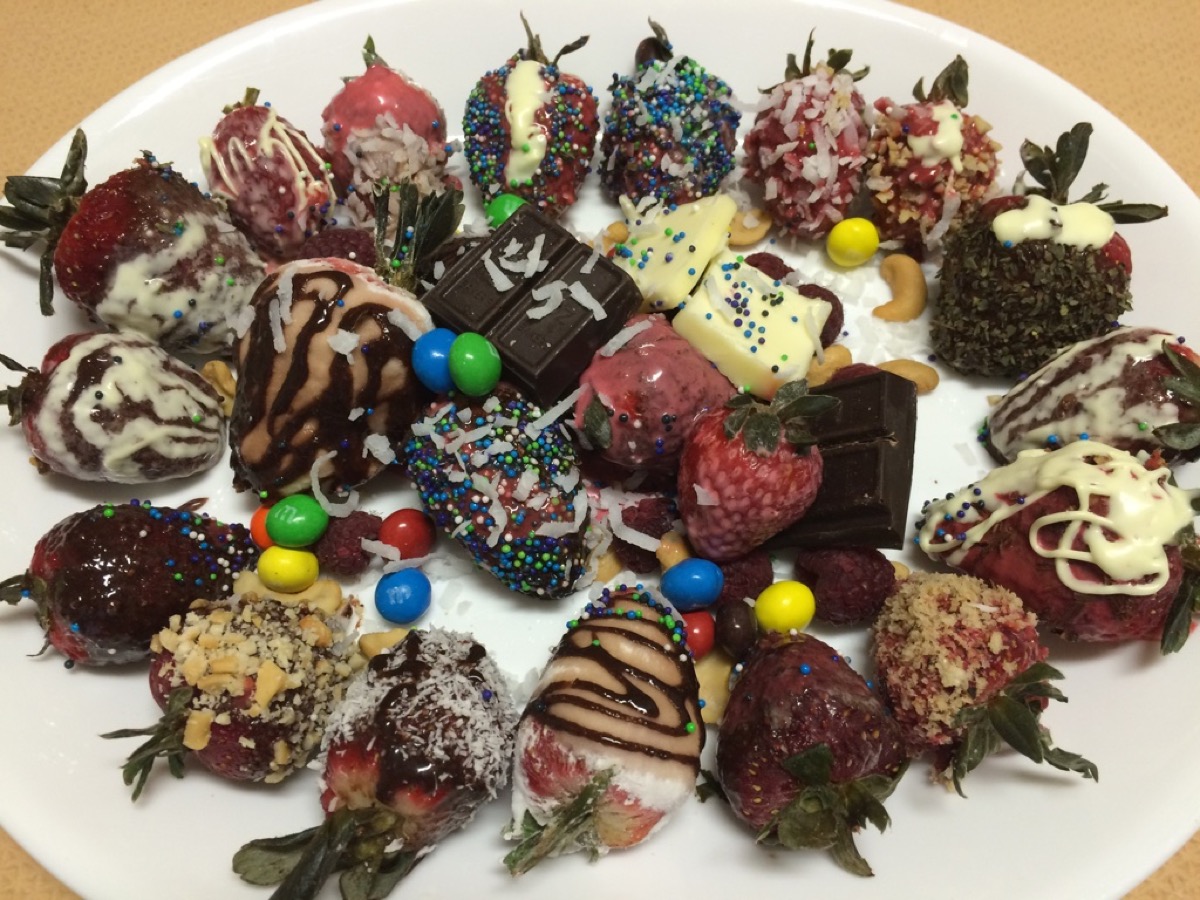 Chocolate Strawberry close up shot one