Chocolate Truffles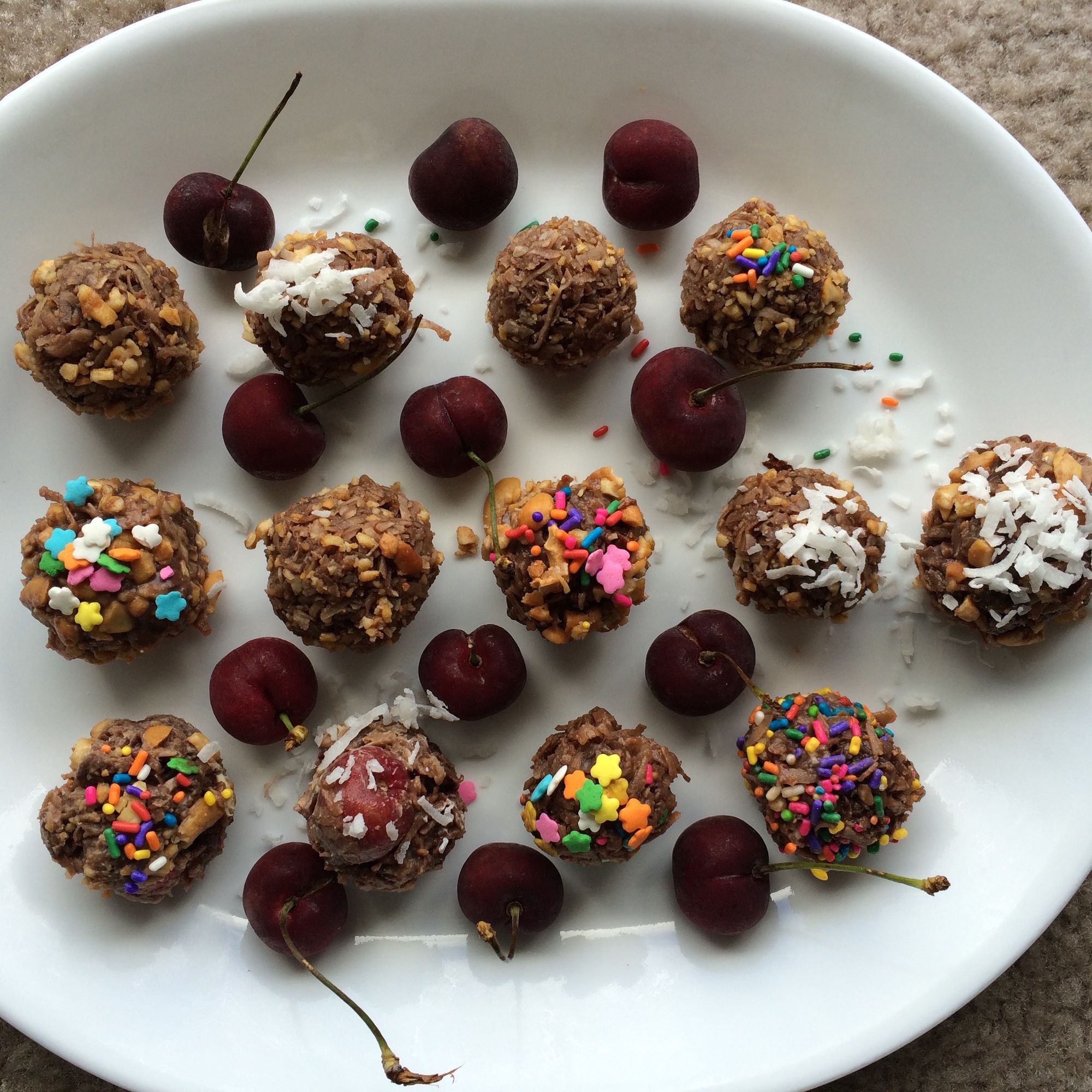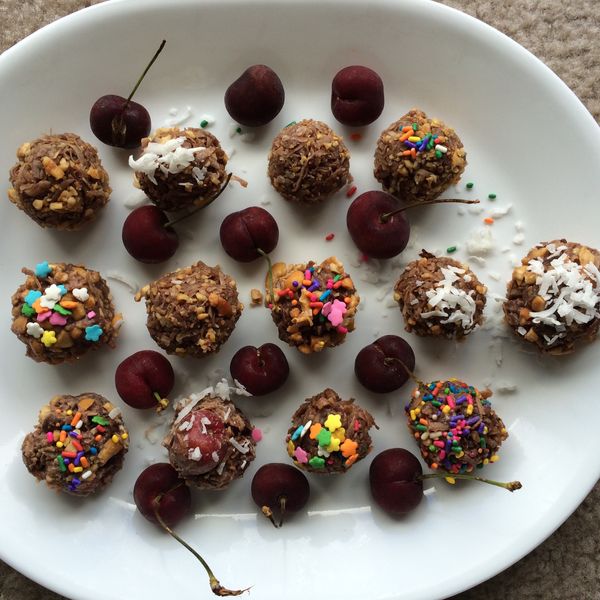 Before I write this post, let me confess something. When I made truffles few months back I decided never to go with sweets recipes such as truffles, cakes, cookies and pies. However, recently I found a reason which motivated me to go back this path. It's amazing how one person can influence your thought process and can be inspiration for what you even don't want to do
Who doesn't like chocolates? What if it's coated with condensed milk, sweetened coconut, cashews and butter. You definitely get chocolate truffles. Thanks to How to make chocolate truffles. This is different than the one I referred earlier. The reason being I wanted it to taste different (and better) than earlier product.
My first attempt failed because instead of using baking chocolate bar, I used cocoa powder. It caused to break all my so called Truffles when kept outside for longer time. So another trip to super market and I got myself Hershey's baking chocolate bars. I already had coconut, butter, peanuts and cashews to coat truffles with.
Eventually using baking chocolate bar worked out well. Truffles became enough solid and stable in terms of shape and standing. Once coated with chocolate bar, soak it in the crushed mixture of peanuts and cashews. Now keep the truffles in a fridge for couple of hour until they become solid and firm.
Serve cold after main course as a sweet dish. You'll definitely enjoy it!
Here are some of the pictures
(The red dots you see in the middle are cherries arranged symmetrically around truffles for the purpose of decoration)