Cocoa Cake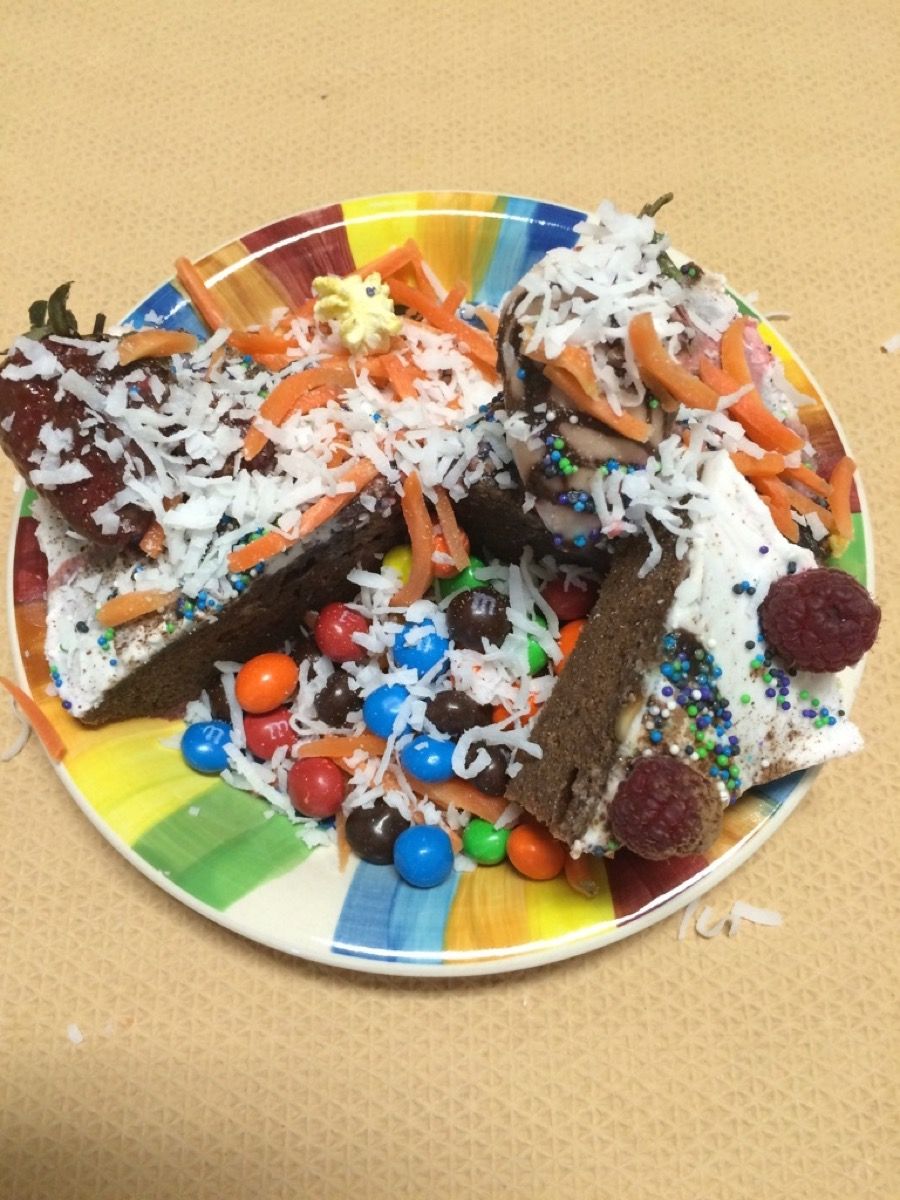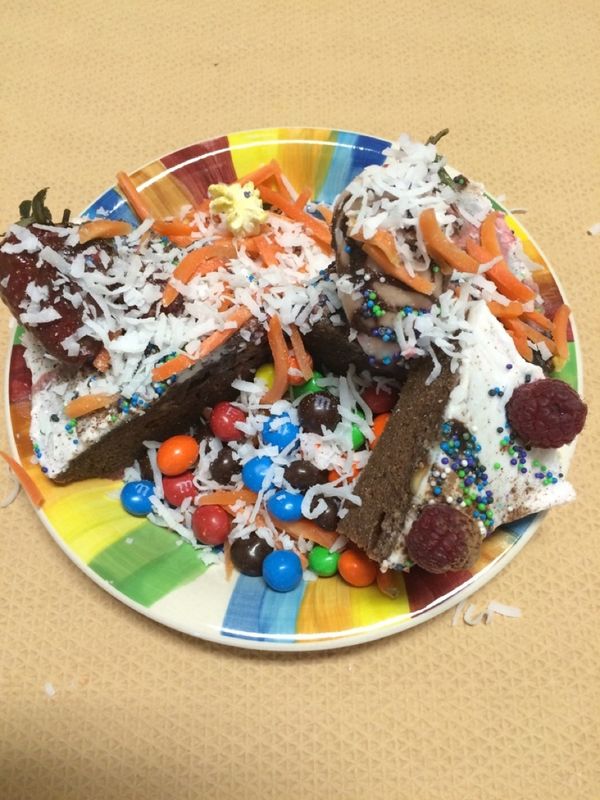 Sunday special is always special for me. You in fact double the holiday pleasure when you make a dessert. Since I had enough cocoa in my house I went ahead and make chocolate-cocoa cake. The side effect was all my kitchen was smelling like cocoa. I love cake. Even better I like to bake them myself from scratch and then eat it. It might sound boastful of me, but I always like the cakes I prepared over the ones you get in cake shops.
It took me almost 3 hours to bake the cake starting from ingredients collection to baking. You can find Full Cocoa cake recipe on YouTube. Make sure you make it. It's easy and delicious as typical cake. Apply whip cream on the top and you will find yourself basking in utter pleasure.
I usually take these cakes in my lunch box. Not as a regular meal, but something dessert to have with my regular curry or rice-gravy. It's been 3 days since I baked it, but it's still as soft as cotton. If you add reasonable amount of eggs and baking powder it will help cake to expand and become soft and fluffy as well.
Cocoa Cake Angle 1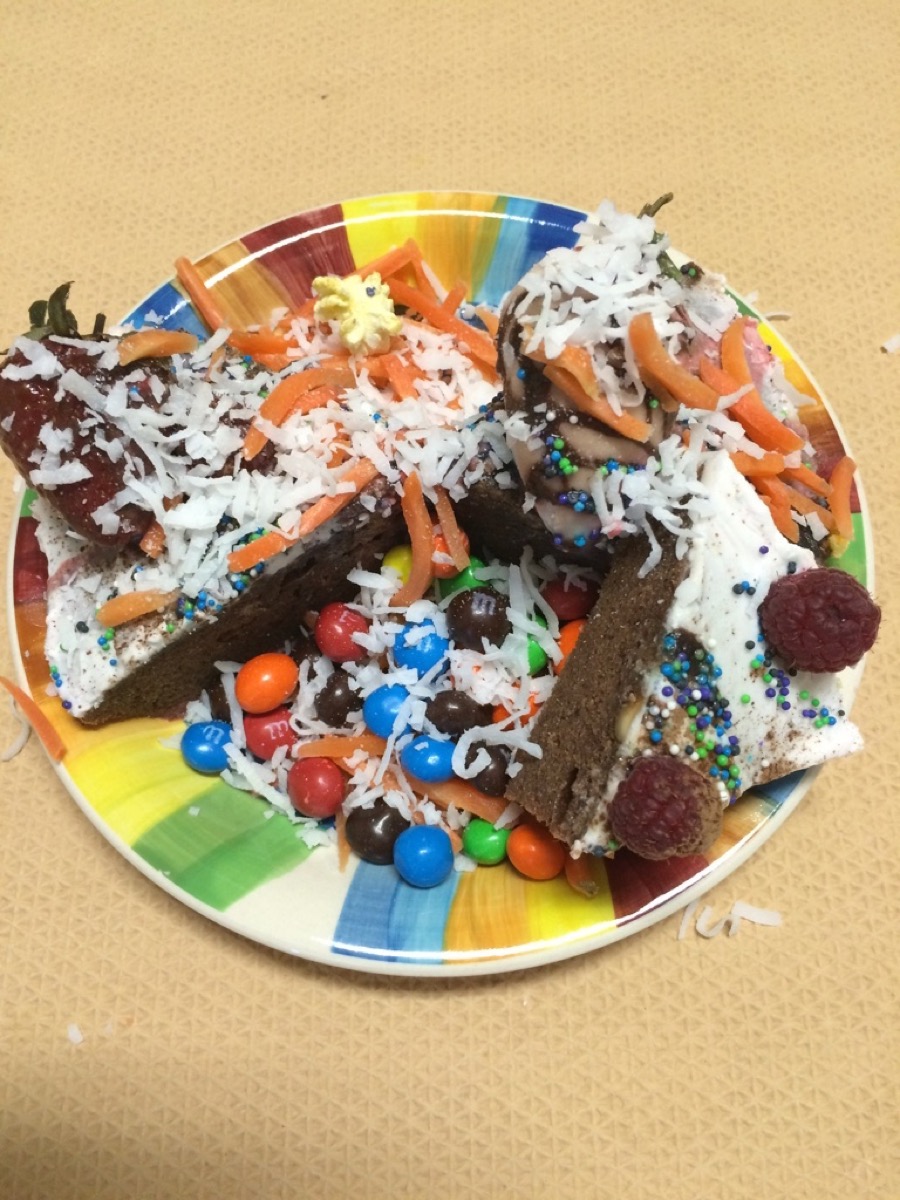 Cocoa Cake Angle 2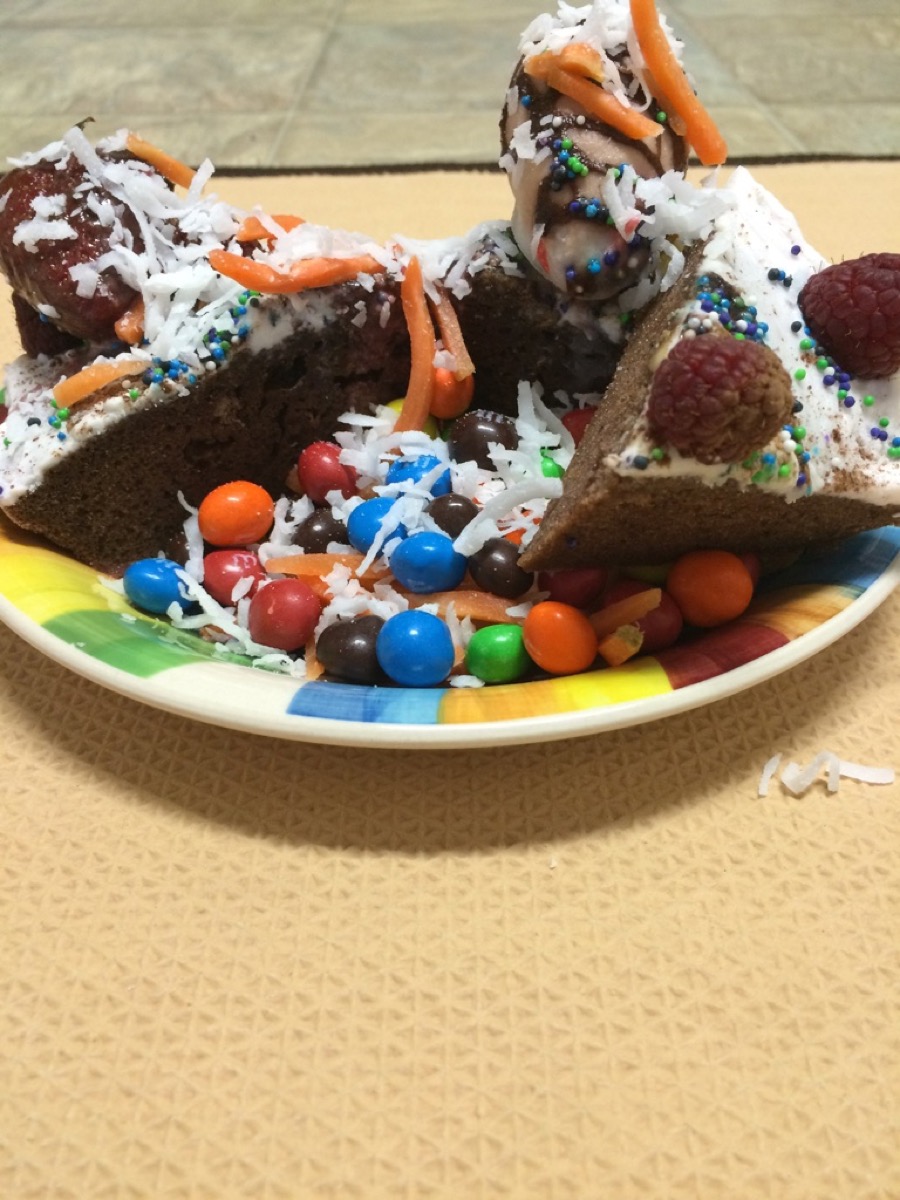 Cocoa Cake Angle 3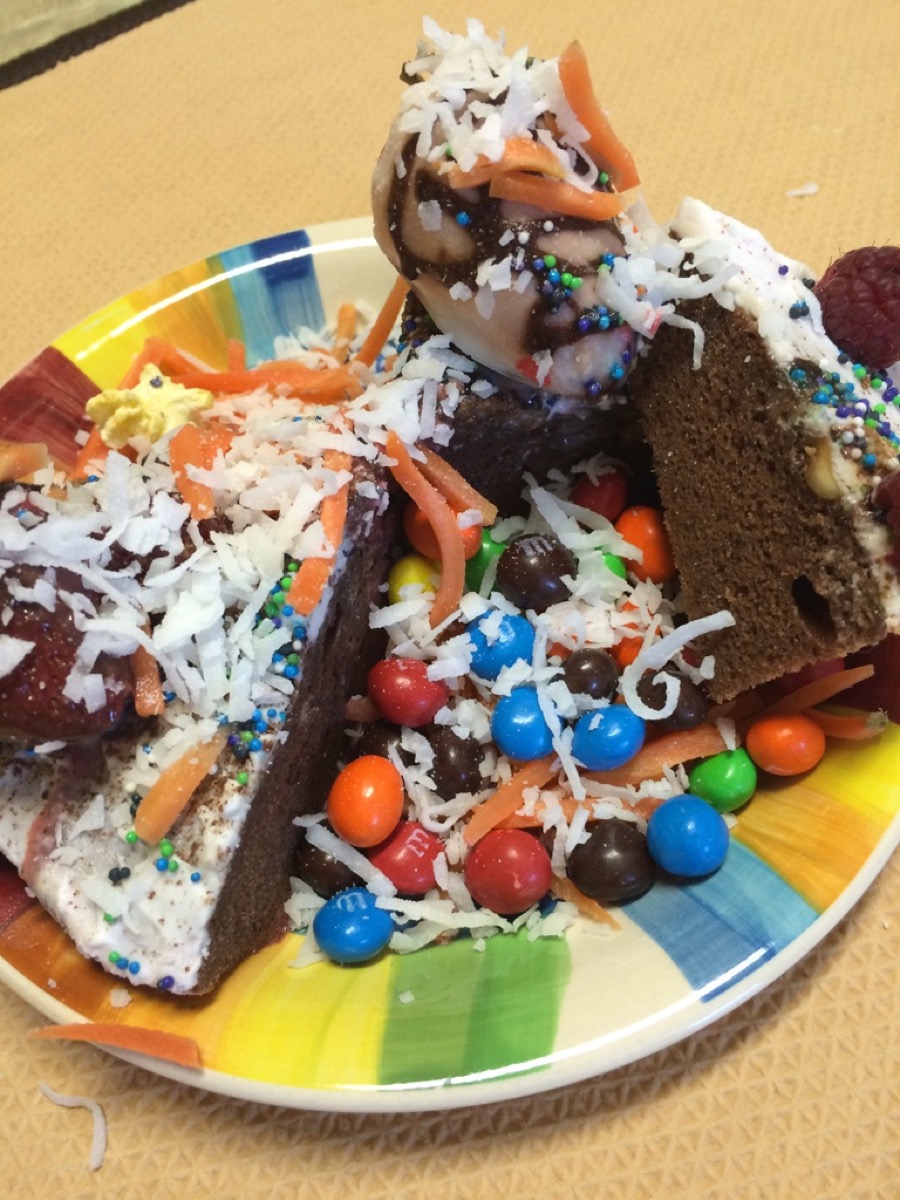 Cocoa Cake Angle 4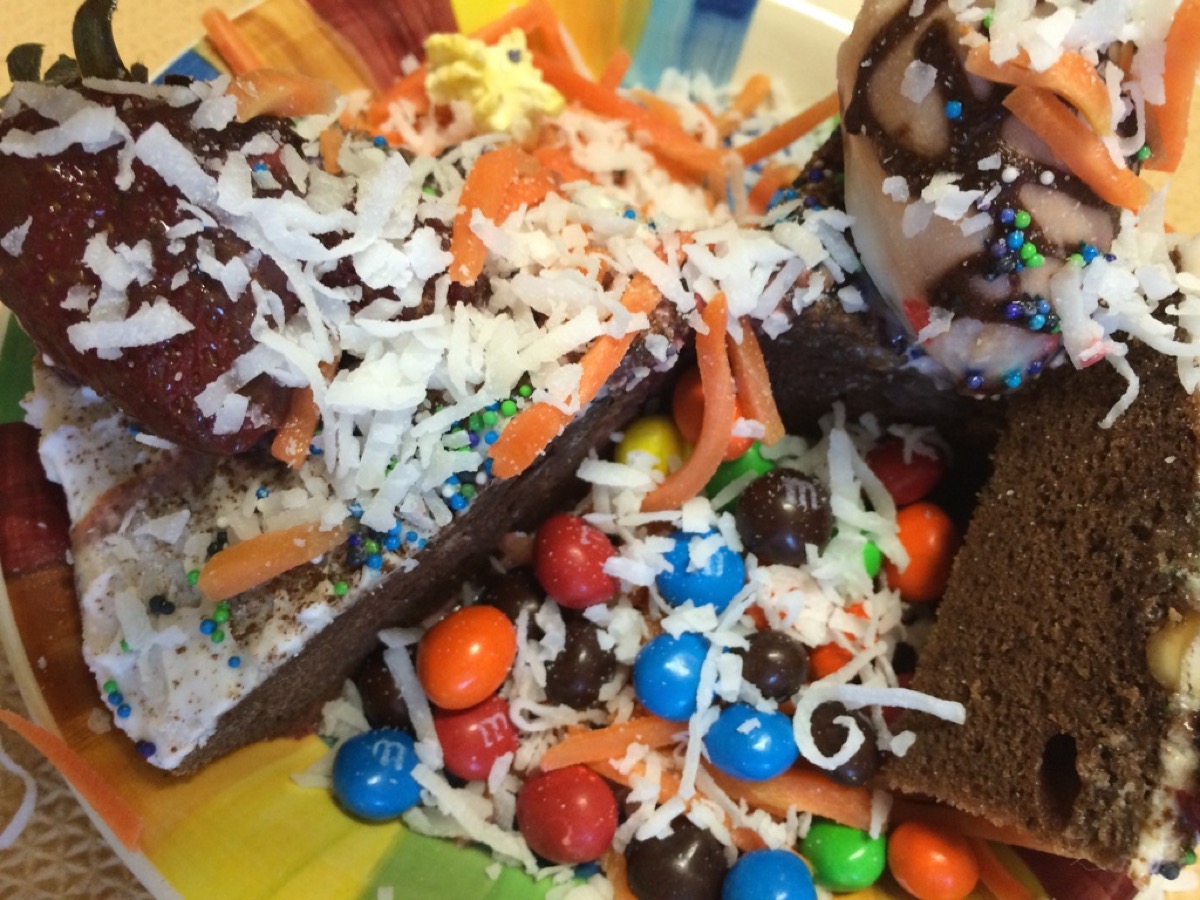 I have put lot of stuff on the top to design it well. it includes shredded carrot pieces, sweetened coconut, M&M, raspberries and edible colors collection