Dahi Wada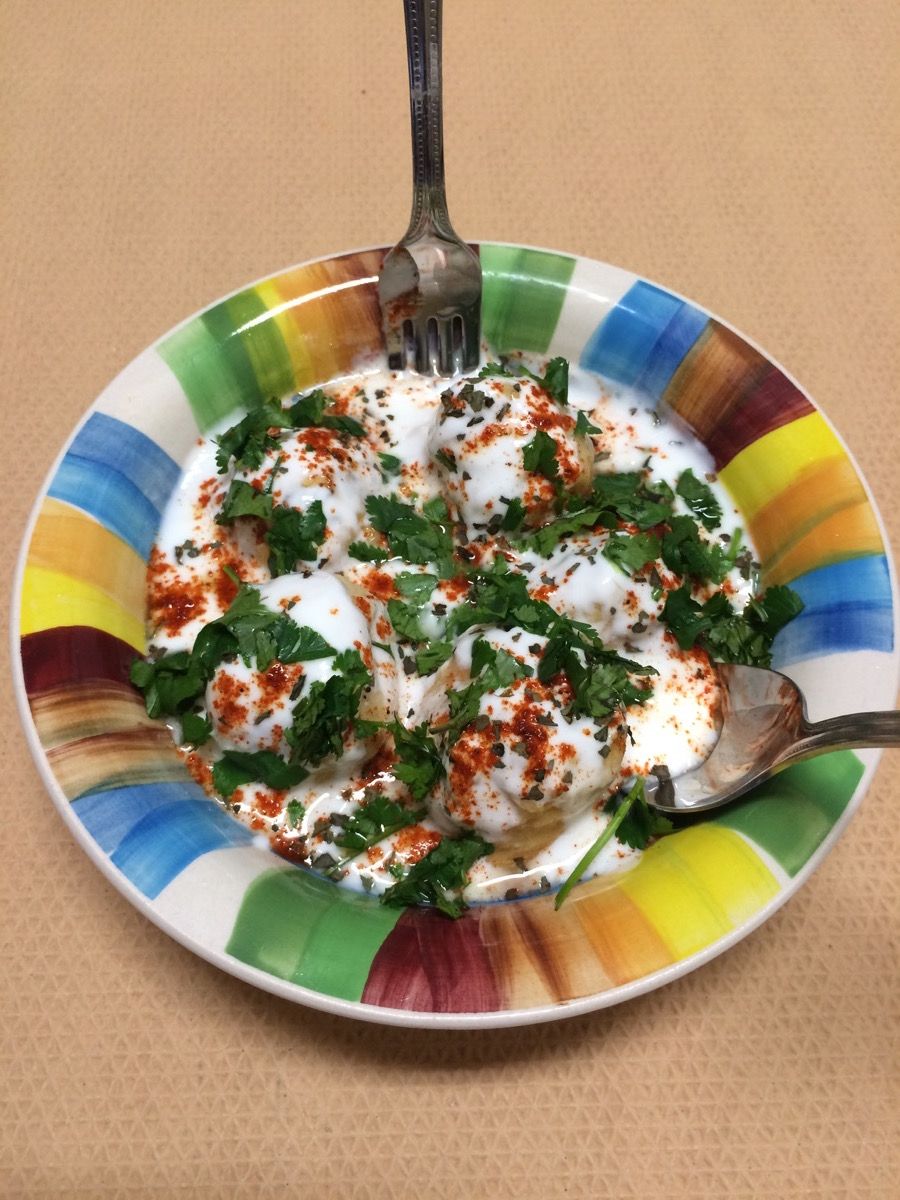 The morning of Sunday 10, 2016 opened with chills and snow flakes. Yes, it was the first official snowfall in Columbus for this winter season. I am glad to see all white outside my apartment. Though I am little worried about my prospect of reaching office safely tomorrow morning. I don't drive, so there is nothing for me to fear about. However, I hope buses will be running on time. Enough rambling. Back to Dahi wada now.
Thanks to VahChef for Video on how to make Dahi Bhalla. Yes, in Maharashtra we commonly call it as Dahi wada, but as i understood today, in some parts of India it is also called a Dahi Bhalla. Good to know!
Dahi wada is quite delicious. But from my own experience, preparation and cooking won't take more than 45 minutes overall. You need very basic ingredients and can make wadas pretty quickly.
Tips :
It is recommended to keep Urad dal batter for fermentation for approximately 8-9 hours. But if you are like me - Always in hurry, you don't have to wait for that long. Just add a pinch of baking soda in the Urad dal mixture and you are good to go

While soaking fried wadas into the water, please add a salt/asafetida or any aromatic edible ingredient to it. It will give an amazing smell to your Dahi-wadas

Make sure you have bhujiya and chaat masala ready to sprinkle it on Dahi-wadas. It will add an authentic taste to the food
Dahi wada is ready - Please help yourself