A delicious Malai Kofta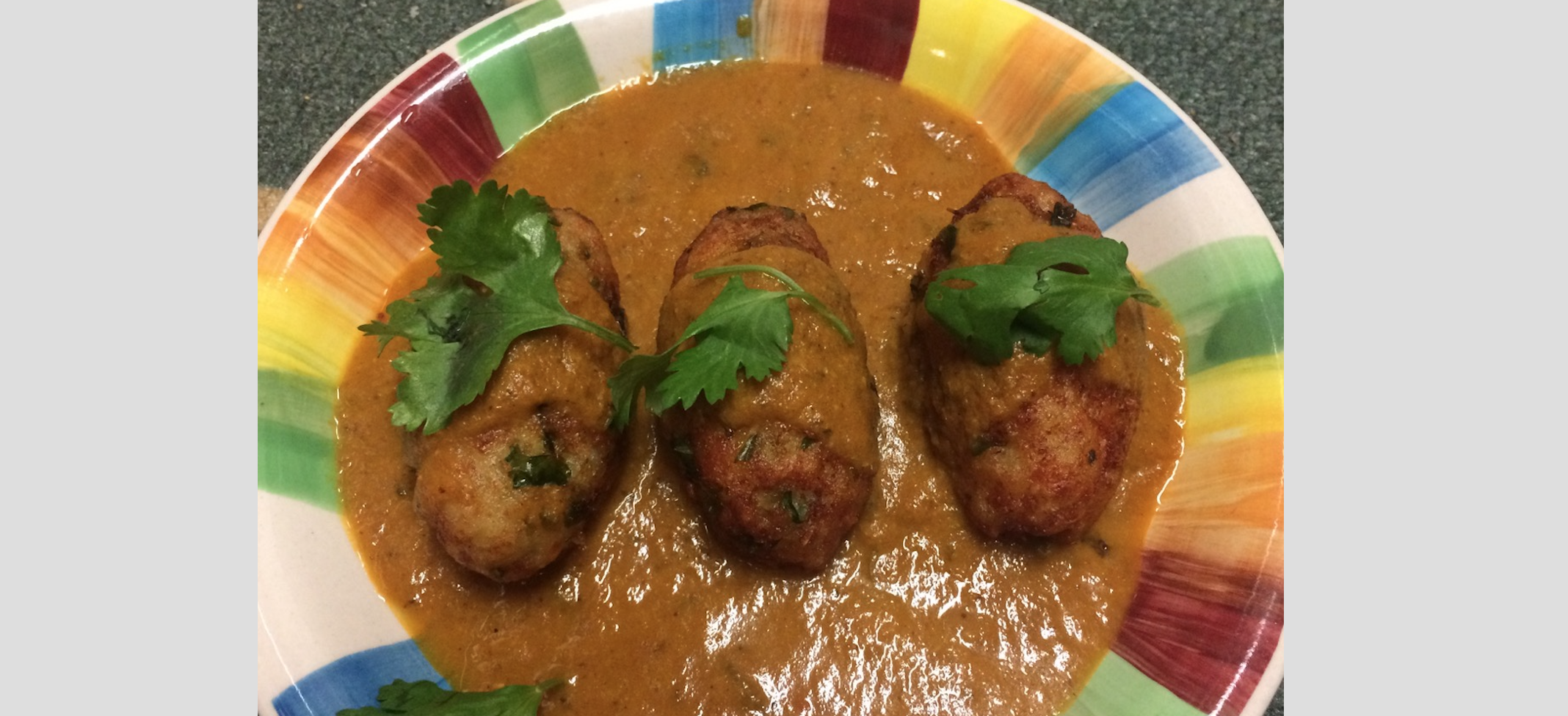 Malai kofta - Isn't name enough to make your mouth start salivating? I never knew what malai kofta is since it never was in my personal menu when I used to go to Indian restaurants as a kid.
However, when I hear a lot from my non-Indian friends, they mention a lot about butter chicken, chicken tikka masala and of course, malai kofta. This is one of the most "Malaidaar", or should I say - silky gravy food.
I wasn't the inventor of the recipe, but curiosity made me explore more and then materialize it into the food part. The full recipe details can be found here on Kunal Kapur's YouTube channel. The chef is an excellent story-teller and explains things in details with a lot of joy and exciting details.
Unfortunately, I had last pieces of paneer left, but it was enough for this recipe. I had potatoes, spices and other basic ingredients necessary to cook this dish. It's definitely time-consuming since you have to make a gravy, a.k.a Malai, plus Koftas which is patties. Time depends on one's experience, but it took me 90 minutes even when it wasn't my first time making it.
Some tips from my experience,
Make sure you keep paneer our of deep freeze for at least a few hours. Paneer is added to Koftas in mashed form. Solidly frozen paneer makes it difficult to cut it in shreds

This time I ran into paneer shortage so my ratio of paneer to that of potato was 1:2. But it didn't cause any issues, especially when it comes to binding the mixture. The only thing is you have to add a bit of cornflour to avoid it from getting too sticky and moist

After frying and grinding tomato, onions and other spices when you try to add them back to pan for re-heating, make sure to pass them through the strainer. I recently bought this strainer set from Amazon and it was amazing.

As chef mentions in this video, do not put koftas into the gravy, but instead pour gravy on the top of koftas

If your gravy becomes bright yellow, that is good. But just in case you can also add some colors on the top of it to make it even brighter and glowing radiant

If there is one thing I learned from my past experience of making gravy is use of cardamom. It just brings out the nice fragrance out of it. I would strongly recommend to add it before you mix the content in the grinder
Here are some of the photos,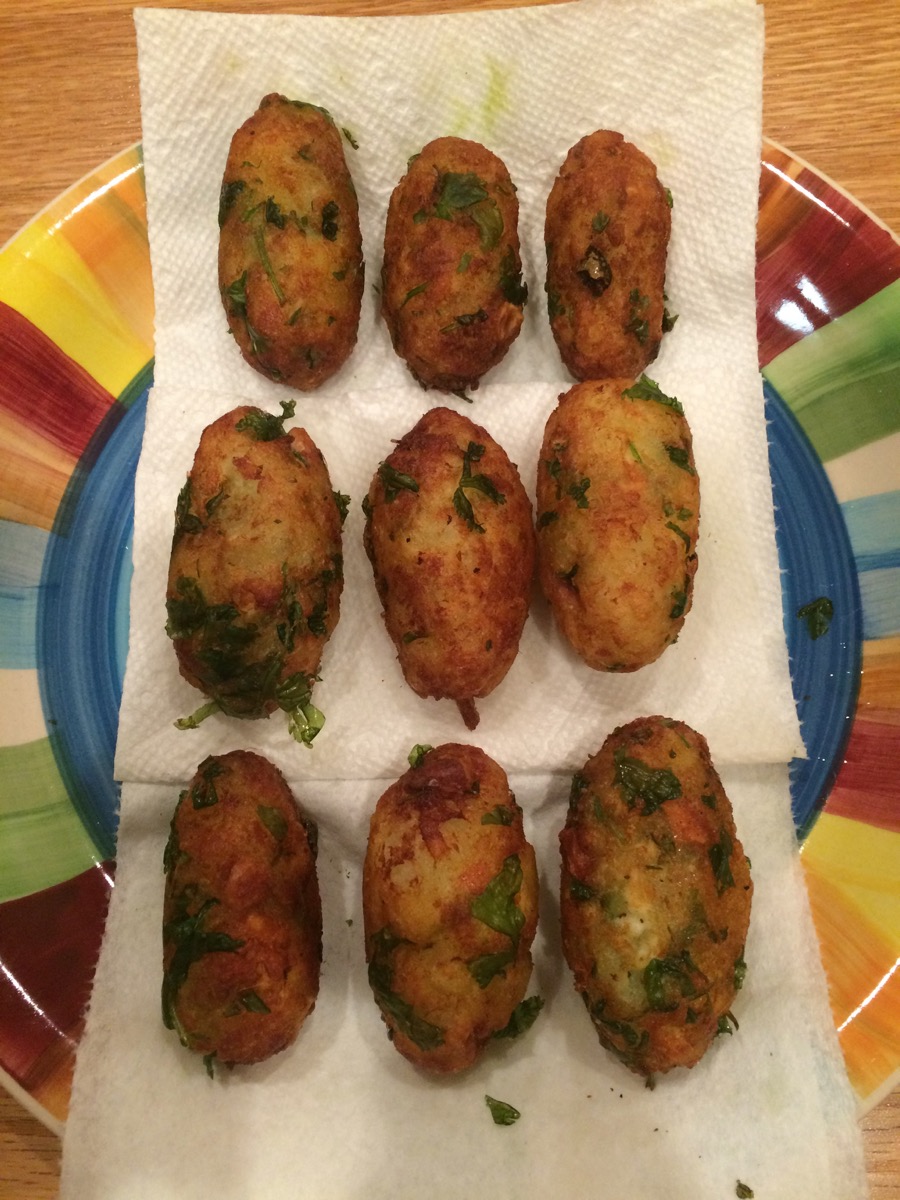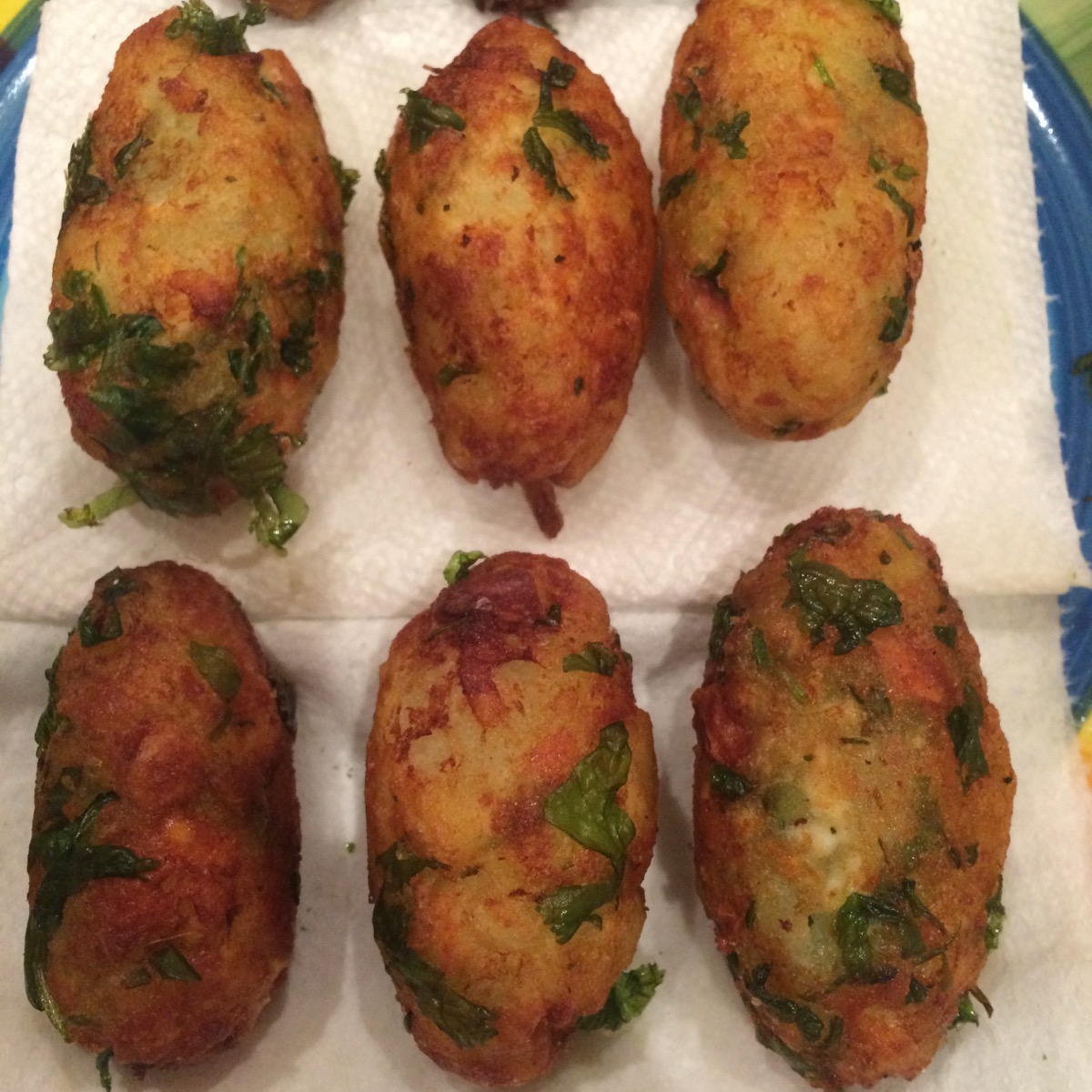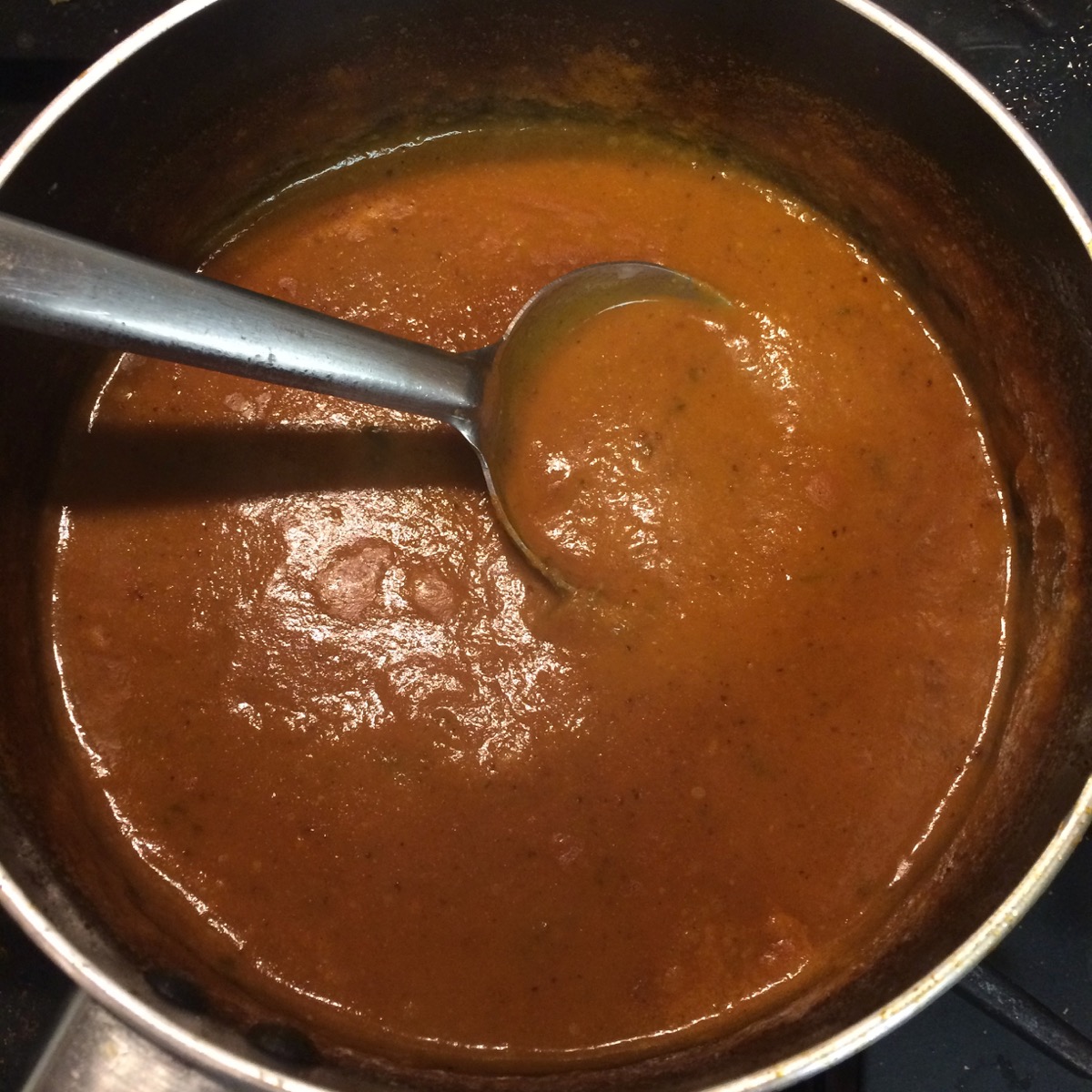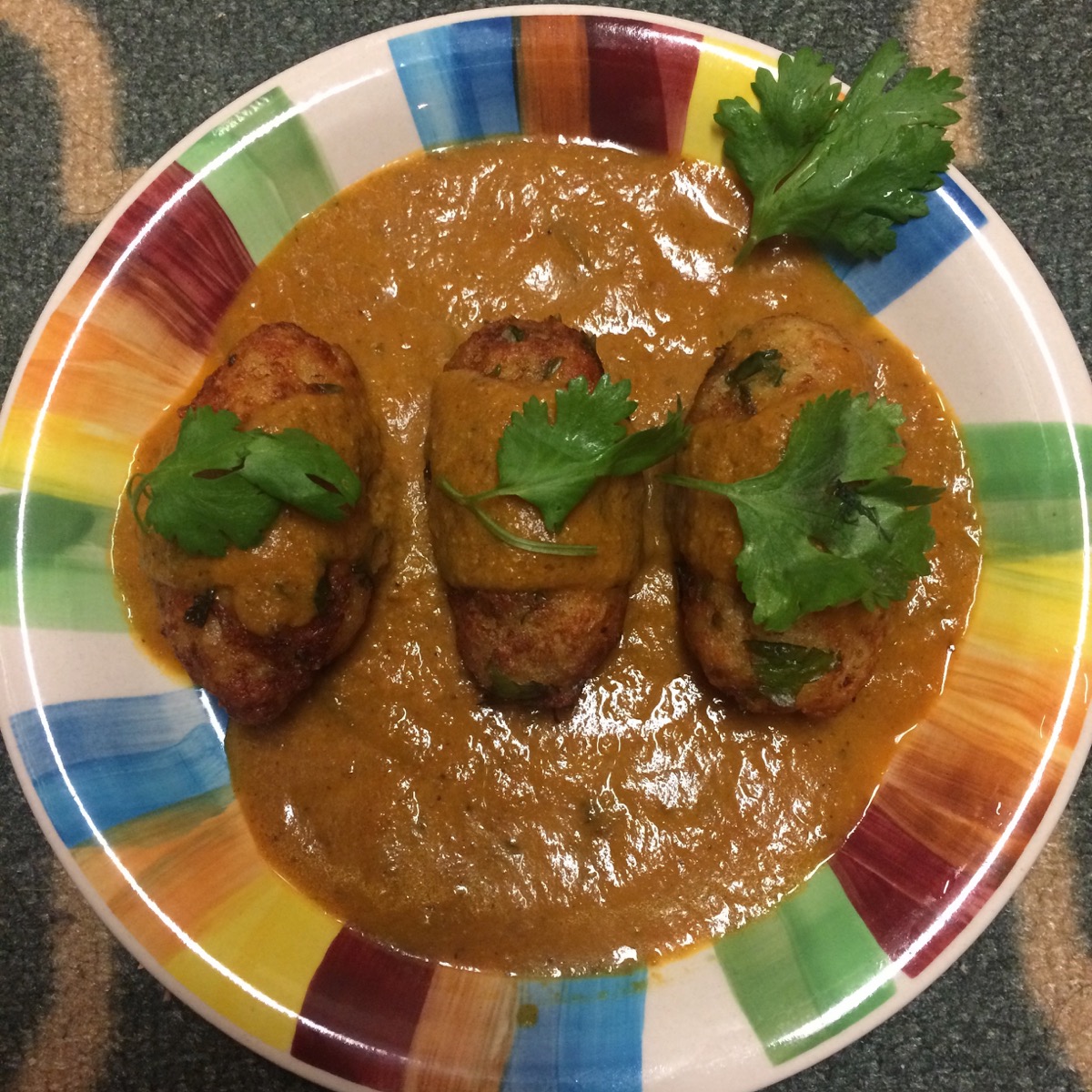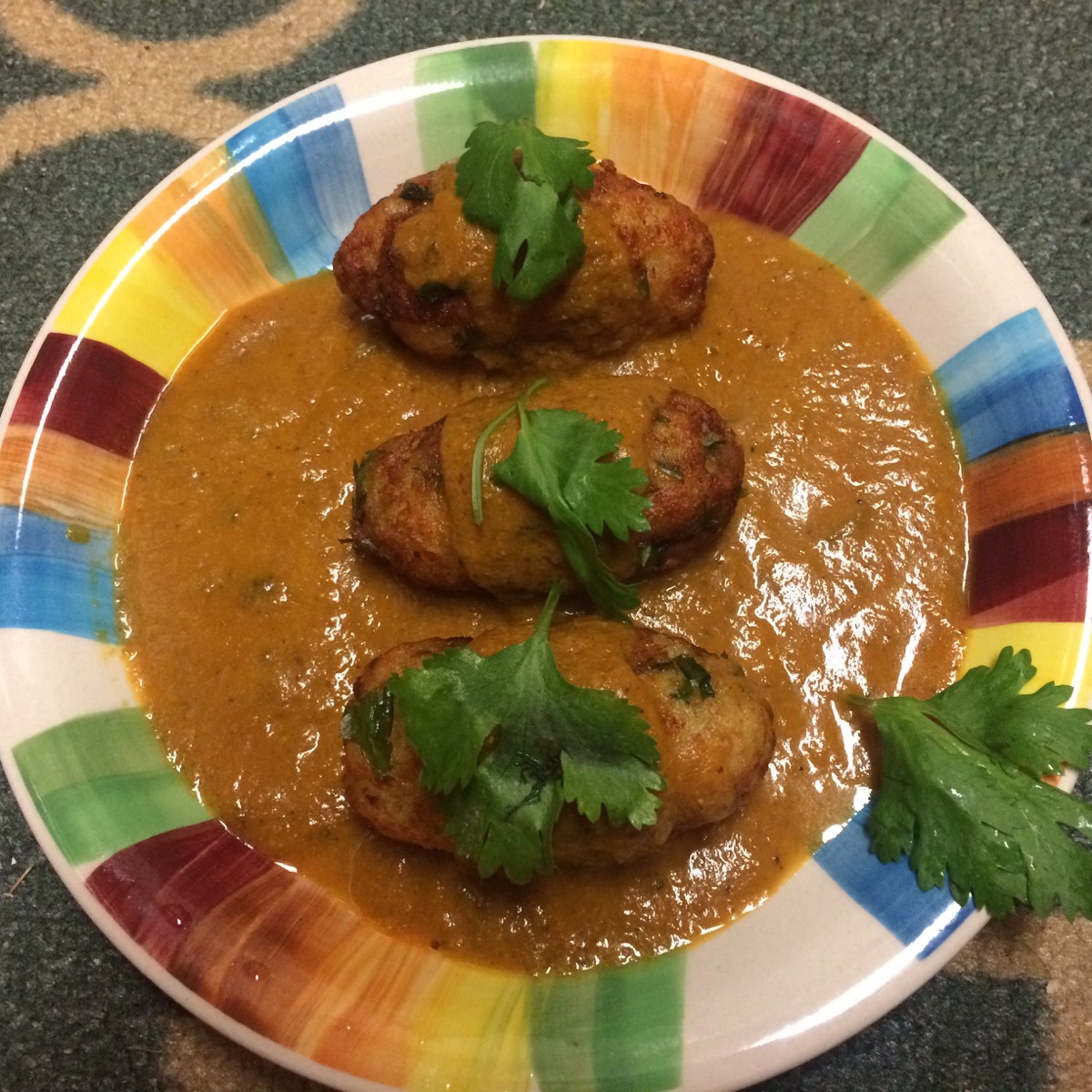 Even though this dish is delicious and sounds scary to prepare for the newbie chefs, it's not that complicated. It's more about confidence, concentration and time commitment
Making koftas is also easier and the dough does not actually stick to your hands like other doughs such as gulab-jamun or tortilla dough. Make sure to mash potatoes and paneer well enough to avoid them from breaking while frying.