Donuts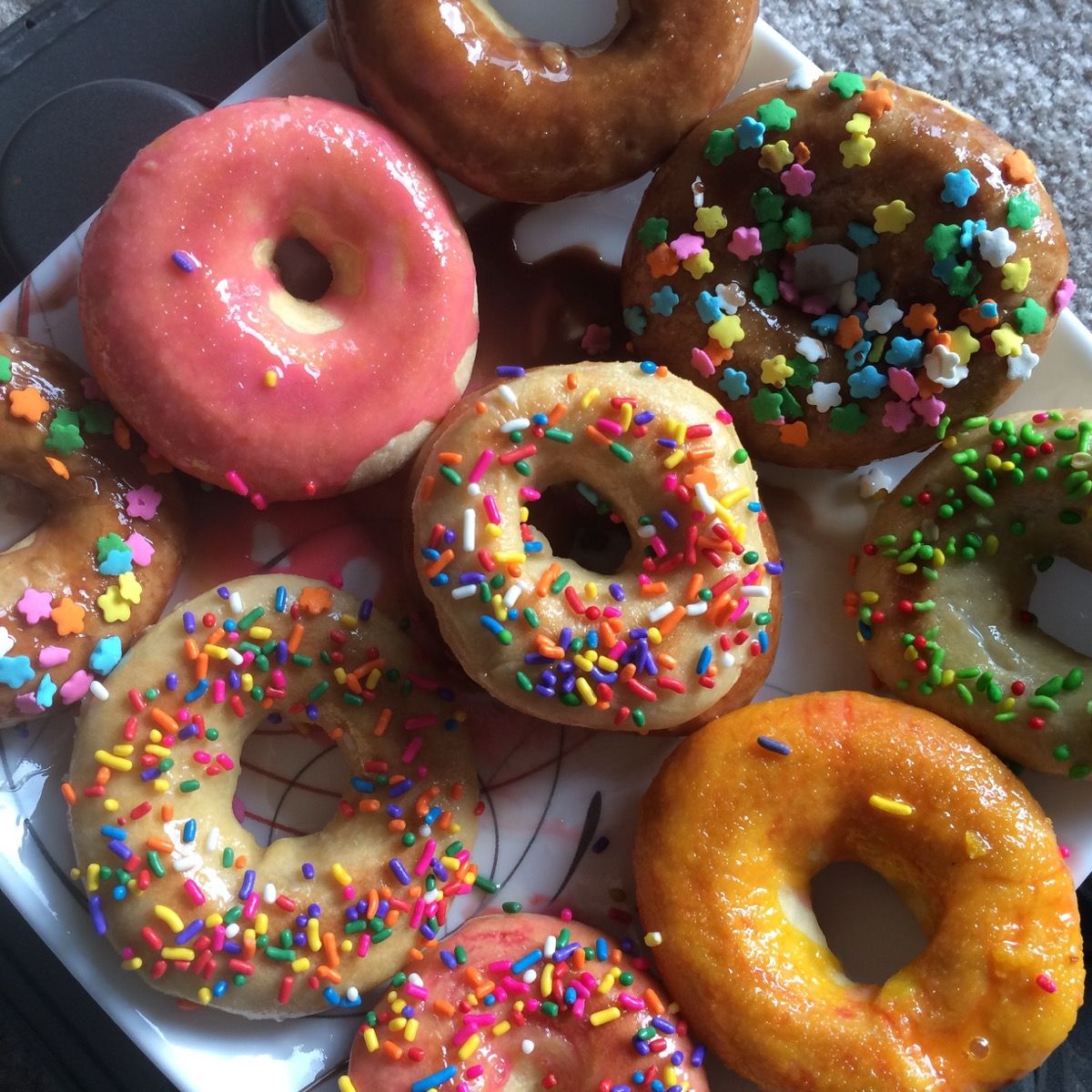 I love Donuts. I mean I do. They are soft, sweet, full of sugary dripping around them. They are real popular in India as well as United States. People buy them. I have seen people buying them for carpool rides, colleagues, friends and family members. There is not really special occasion to have a feast of Donuts.
Last week I saw a great YouTube video on how to make a donut. Looking at the price tag and its appearance, I always thought making donuts at home is difficult if not impossible and needs professional supervision. However, I would thank the presenter for making making a donut look so easy.
There is no magic spell, trick or ingredients you need to make a donut. If you want a reference, this is the YouTube video on home to make Donuts. Below is the list of ingredients required to make donuts.
Yeast
All purpose flour
Vanilla essence
Confectioner sugar
Honey
Chocolate syrup
Food coloring
Salt
Butter
Eggs
Circular shape / Donut cutter to cut dough into donuts
As usual I am not going to bore you by re-mentioning the recipe already on YouTube channel. Please follow it and make awesome donuts. As you can see ingredients are really easy to get in any regular grocery shop.
Total time:
1. Dough preparation : 20 Minutes
2. Time for fermentation : 1 day
3. Baking time: 20 Minutes
4. Decoration time: 15 Minutes
5. Photo session time: 10 Minutes (If applicable)
When I bought donut for first time around 8 years ago, it cost me 160 Rs. for a pair. I wondered what would be the reason for it to be this costly. Turns out to be just marketing gimmick and unreasonably inflated prices. If you go by currency rate, I would say Donuts here in US are much cheaper than the ones on India for the amount of earnings and expenditures. Please please do not waste your money buying them in the market.
If you are paying >20 Rs. per donuts, they are expensive! If you make it at home, with regular quantity of ingredients, you can make 15-20 at the time provided you have an oven at home to bake them
Please do not fry them in the oil since it is not good for health. You wouldn't imagine how much oil does it absorb when deep fried. Baking is the best and hassle free since you can mass bake the whole batch on donuts once.
Here are some snaps of my effort: