French Toast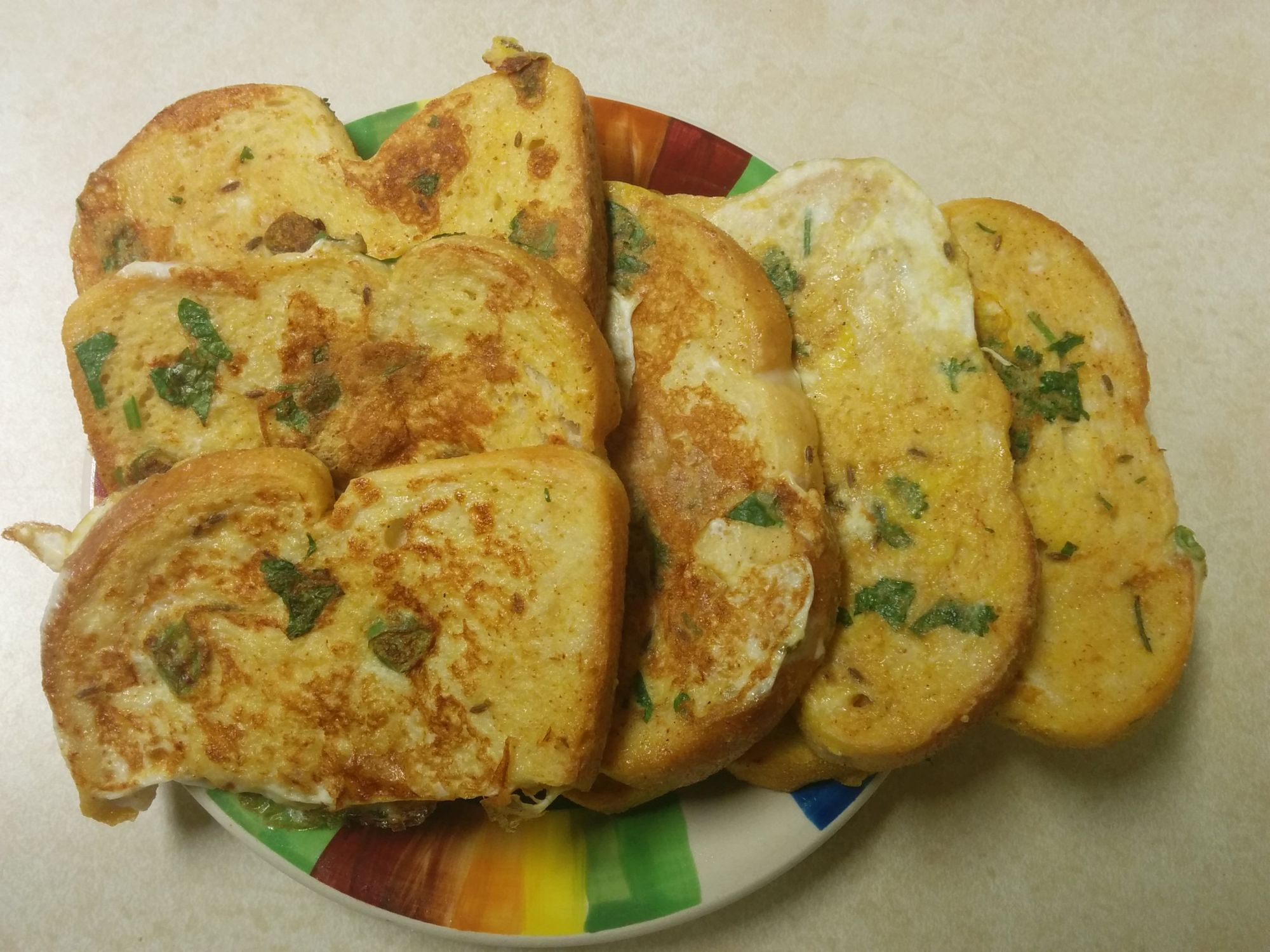 I am not a good chef to say, but it's not a bad idea to keep trying and experimenting new food once in a while. Yesterday, I ran out of food for dinner. Neither I had any ready to eat or prepared food. I had Maggie packets, but unfortunately it was a week past their designated expiry date.
However, I was lucky enough to have bread packet and 6 eggs. Incidentally I happened to see French Toast Recipe on YouTube couple of days ago. It was not a bad idea and even better than having eggs or bread separately for lunch.
So here is how I prepared the French toast following above recipe, but customizing it as per my convenience
Ingredients :
4 Eggs
4 Bread
A teaspoon chili powder
Salt as per taste
Corn starch
Sugar as per taste
Butter to fry bread
Milk
Coriander
Chili
Procedure :
Take a medium sized bowl. Make sure that mixture will conveniently fit in it
Add eggs to the bowl
Pour 2-3 teaspoon of milk to the egg content
Take two small sized chilies and cut them into 1cm pieces and add them along with chopped coriander to the above mixture
Add half teaspoon of corn starch to it (Its quantity may very as per your preference)
Add pinch of salt and sugar as per taste
Use Egg Beater or any convenient utensil such as spoon to combine ingredients and make homogeneous mixture
Mixture is ready when all ingredients are assimilated and it is not really straightforward to separate them out
Take a non-sticky pan and spread some oil over it before making it ready for toasting.
This is how my mixture looked like,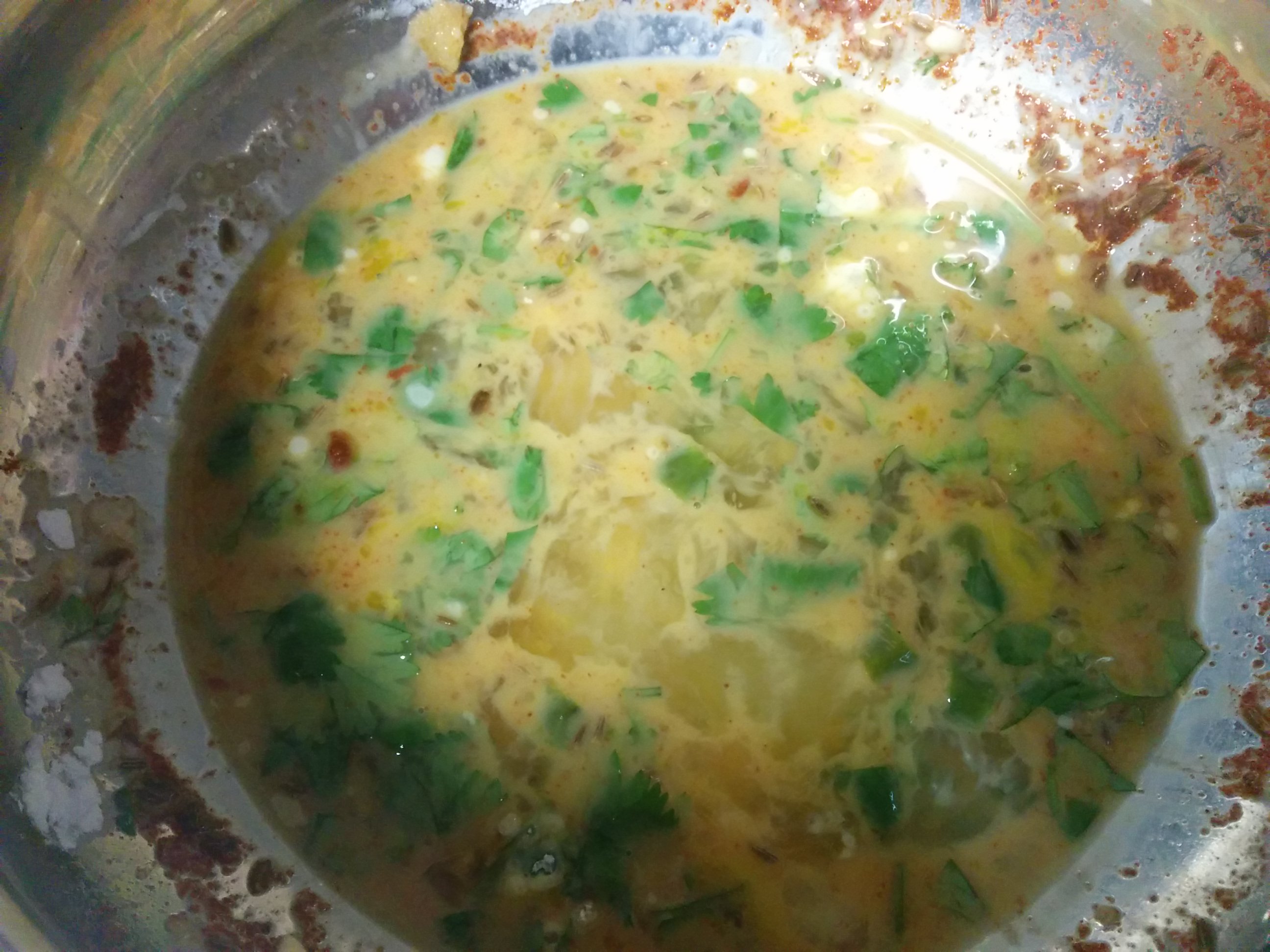 Oil will act as a non-sticky agent between your bread and pan. Without it you won't be able to flip bread to other side or even if you try to do, that won't look quite pleasant
Apply the oil to pan and heat it on the medium flame for around 5-7 minutes

Now drop the bread slices to this mixture and let it soak from both sides for few seconds. If you take it out quick, the inner portion will taste bit dry unlike the outer one.
Also make sure to apply batter to side edges so as not to keep that portion dry
Take out the bread slice out of the batter and put it on pan. To make sure it gets toasted thoroughly, try to gently press the bread top with Spatula

Toast it from one side until it start turning golden brown. Switch the sides and toast the other side for almost equal amount of time.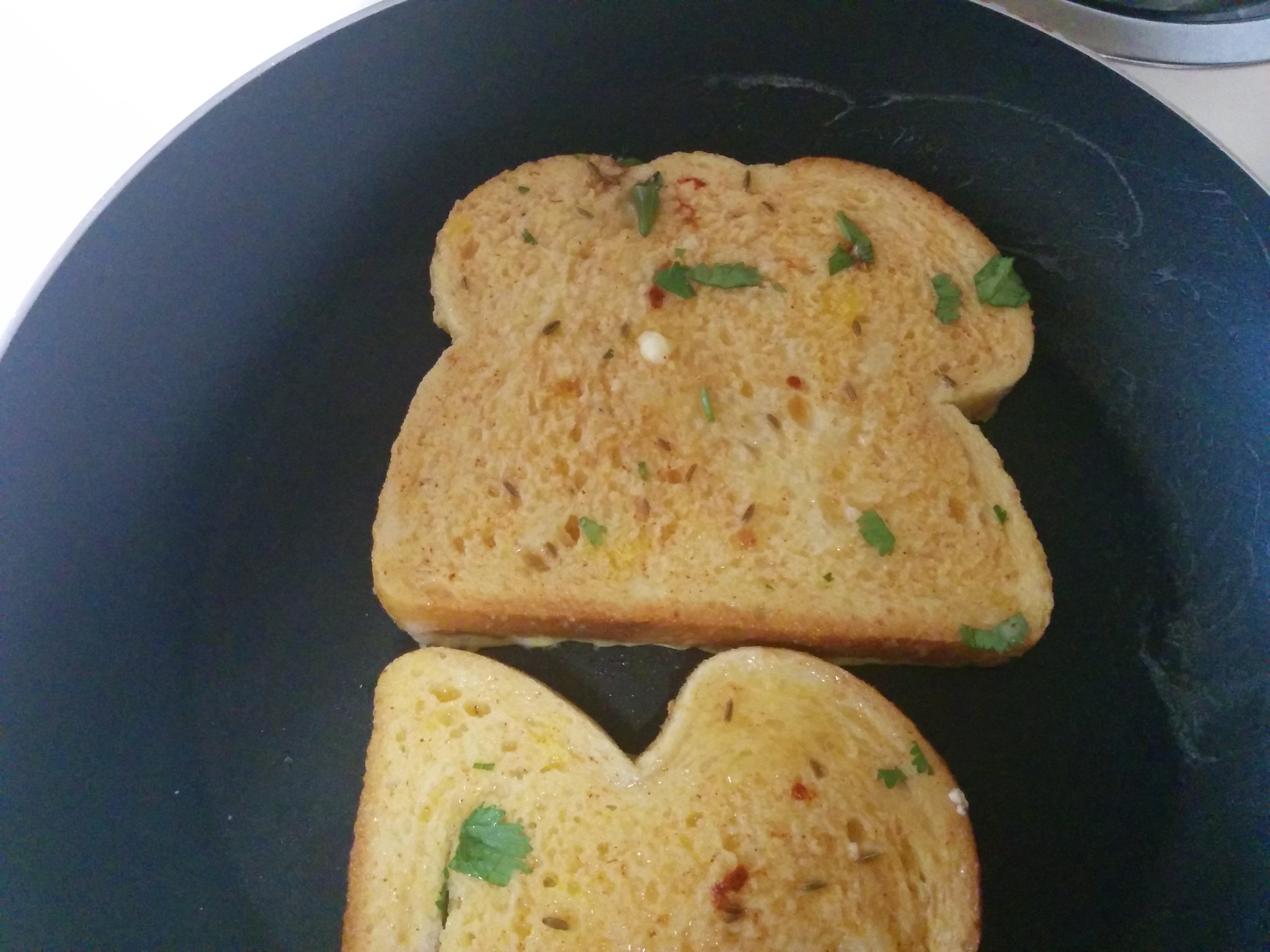 Don't keep it on the pan for too long. But make sure both sides turn fairly golden brown and take it off from the pan
You can serve them for breakfast with curd, maple syrup, ketchup or your favorite delicacy. There is not really hard and fast rule what you are going to eat French toast with
This is how my final product looks like at the end.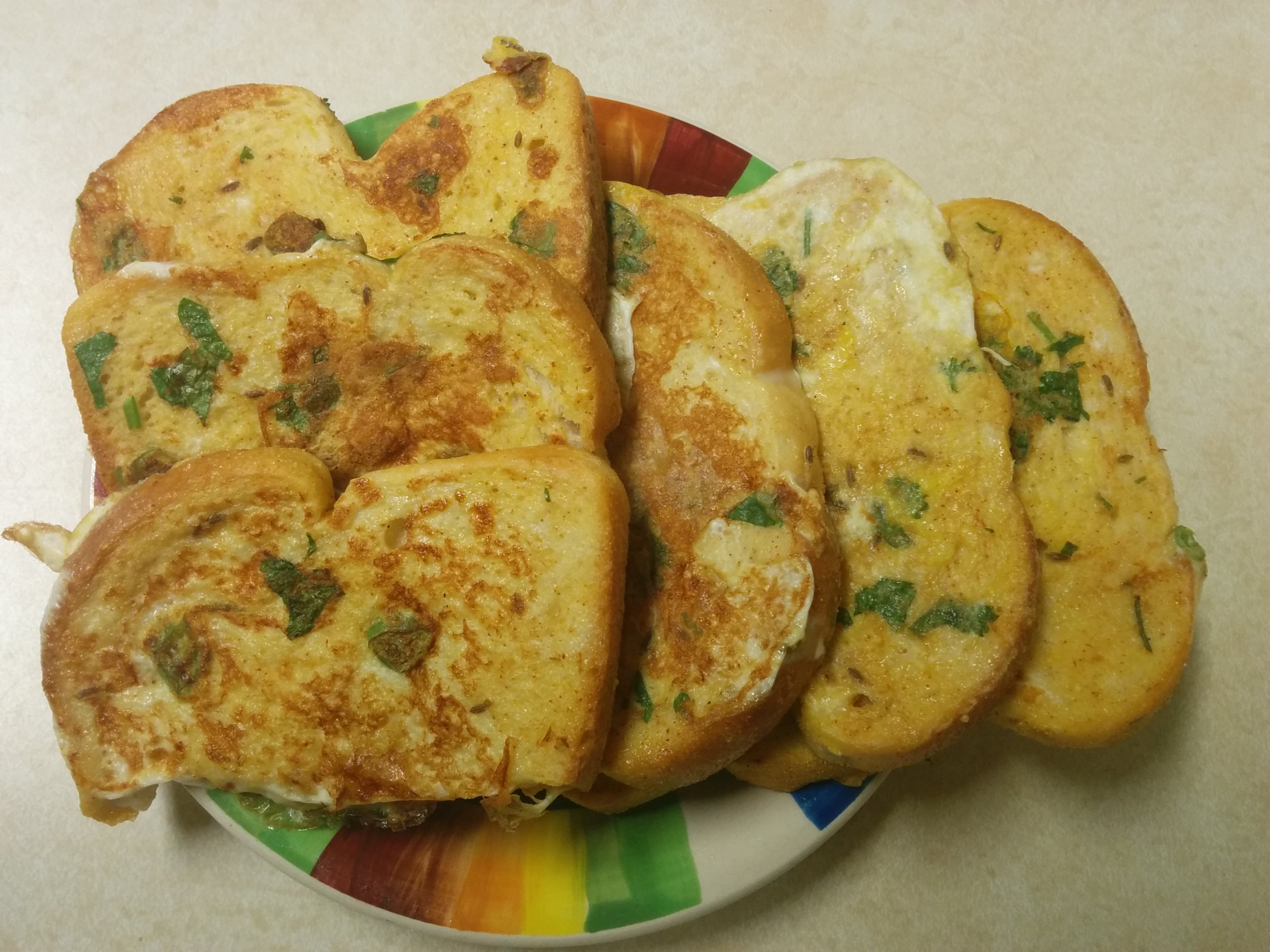 Hope you enjoyed this recipe. Let me know if you have any questions about it. It's pretty straightforward, but could be tricky while preparing for the first time but nonetheless, I am pretty sure it will be quite delicious
For a change, you can also have it with honey. It's palatable and healthy that way.