Gaana.com and me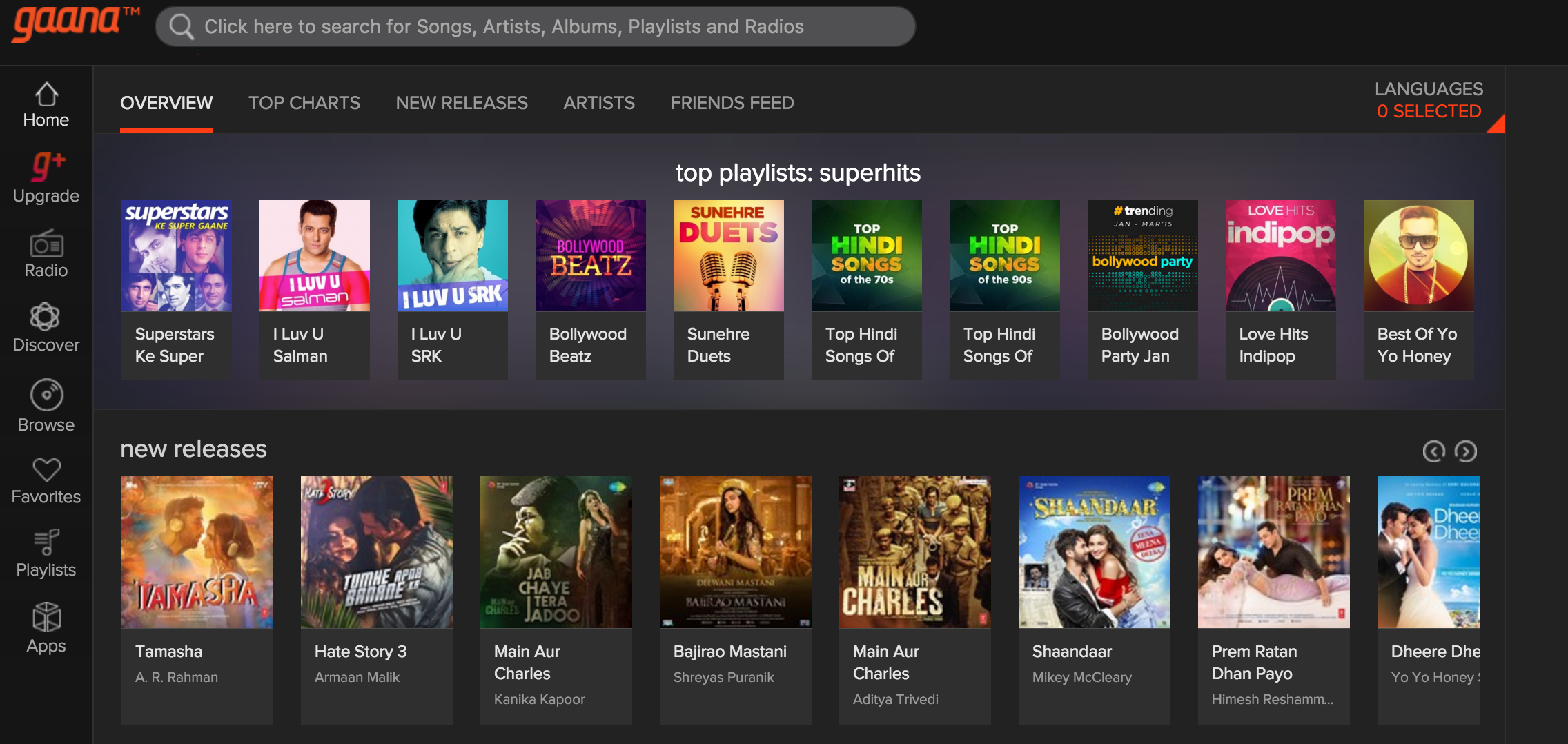 Did I tell you that I have been using Gaana.com for over the three months now. This is kind of breaking point for me to use any service. I usually get bored after 3 months, but if I do continue after that it means I really love that service. That being said, I am a real fan of Gaana.com.
Gaana.com is an Indian song and radio station. You can listen to most Indian songs in various languages such as Tamil, Telugu, Marathi, Gujarati, Kannada and many more. If you are unsure about what to listen to you can simply switch to Gaana radio. There are various radio categories grouped by artists, genre and style. There is also a genuine mix of old and new songs.
My favorite one in radio channel Meethi Mirchi. It has awesome collection of latest Bollywood releases. It also saves me from manually searching for good songs online. Though I am a fan of Marathi songs too, I usually use Gaana.com to listen to Bollywood numbers. In my experience there is not much variety in the Marathi section.
For time being I am using free service. Paid version is available for Rs.99/Month with following benefits
Download unlimited songs
Stream songs in high definition
Advertisements free experience
Paid version is called Gaana+. If you are quite impressed with it you can buy it Here. Trust me their app is pretty slick and neat too. Though I had some issues running it on Android Marshmallow
(Though I wouldn't worry about it until I have an official version of Android-M installed on my Nexus 5)
Besides that, I have used Gaana.com app on my 5 devices, A Mac, Windows, iPhone, Nexus5 and Nexus7 and looks pretty stable too. If you are a bollywood fan like me, try it out. It's free. If you don't like commercials, free version is available too.
And yes, you do not have to create an account every time this app is used. However, there are options to manually create Gaana.com account or use Facebook or Google credential to log in.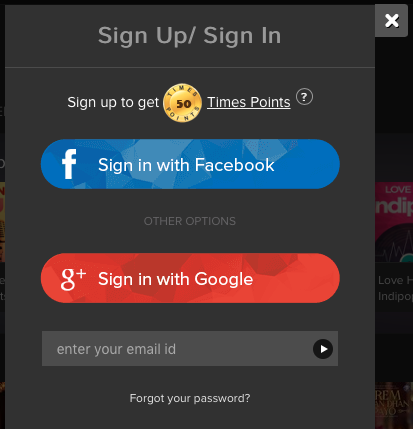 Being a registered user has its advantage that you can maintain the list of your favorite songs, playlists and artists. There is also an option to track the history of songs you listened in the past. I like it, cause sometimes I listen to song, I like it and I forget which song it was. Songs history allows me to go back and pick it up.
Note : I am neither an employee, not a salaried promoter for Gaana.com. I wrote this blog post because I like this app. As taken from Gaana.com Wikipedia,
Gaana.com was launched in April 2010 by Times Internet and provides both Indian and international music content