Indian Samosas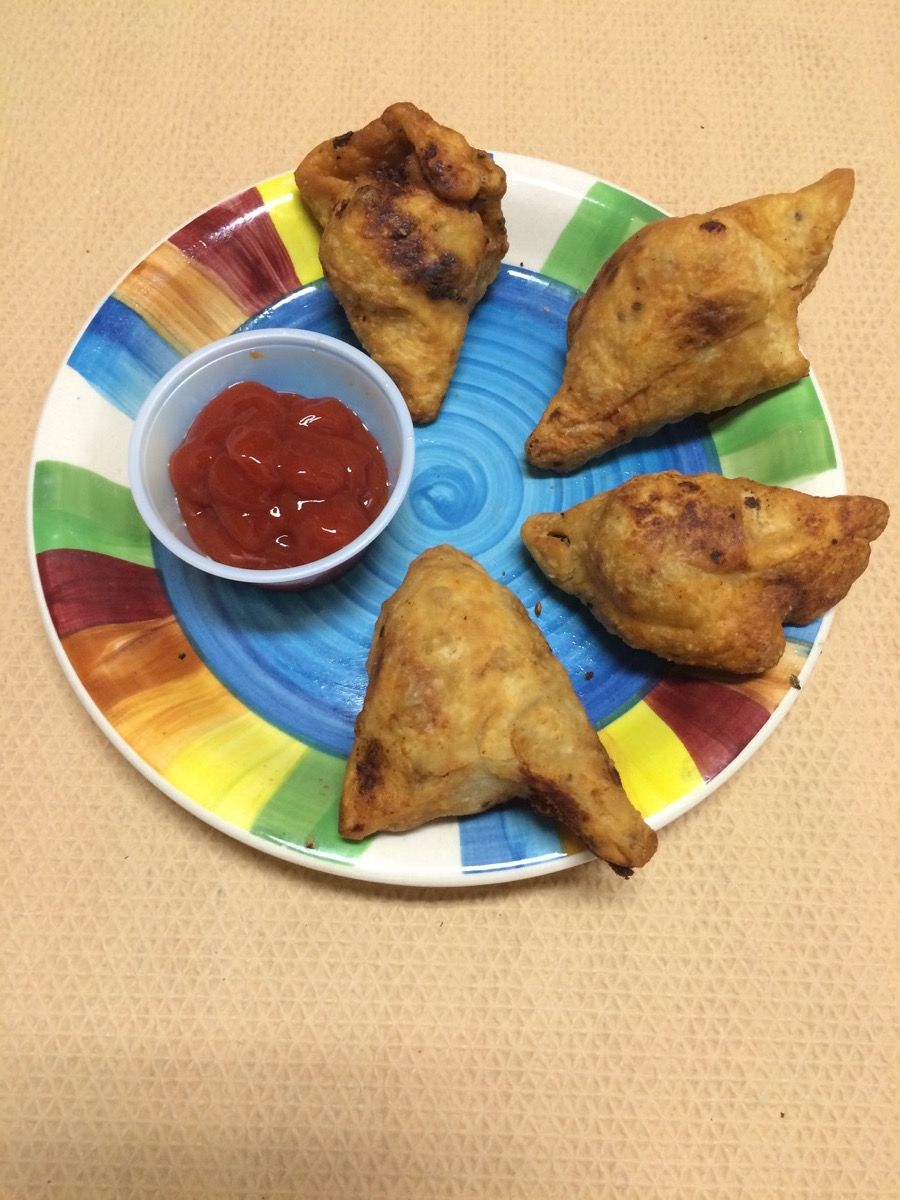 I am feeling quite refreshed today. About to finish 'Death on the Nile' by Agatha Christie. Just 30 pages remaining. I am glad to have spent first day of the year with sheer productively.
😇
As with my ongoing trend, I prepared something new tonight. It's an Indian snack dish called Samosa. It's quite famous street food back in India. Before I forget in my ramblings, thanks to VahChef for providing Awesome Samosa recipe. As usual, you can find more details on ingredients and procedure on the YouTube channel. I am not going to bore you with details.
Some tips and what I learned from an experience 🤘
Make sure to prepare dough with less amount of water initially. If required, keep adding it drop by drop. Excessive water will make dough unstable and you won't be able to make outer coating well.

When you prepare dough and try to flatten it into circular shape As shown in video, feel free to use flour both on hands and dough so as not to make dough stick to the surface

Making samosa shape is pivotal for presentation and sometimes difficult if dough shape is not perfectly oval or it is too much sticky or dry. Try experimenting and you will get good judgement on ingredients composition. My suggestion is to carefully watch the portion of the video which shows how to make cone shape and add the filling inside.

Make sure when you are about to fry Samosas in oil, oil is hot enough. (I usually put gas on medium-hot flame. That way when I dip raw samosas, their coating gets hardened within 1 minute and then I can switch sides.)

Carefully judge and wait until all the sides are brown and thick. If sides are still soft, the filling might not have cooked properly.

Don't put too much coating in the samosas. (I made this mistake). It will make outer skin thinner and also distort the classic triangular samosa shape
Filling
Dough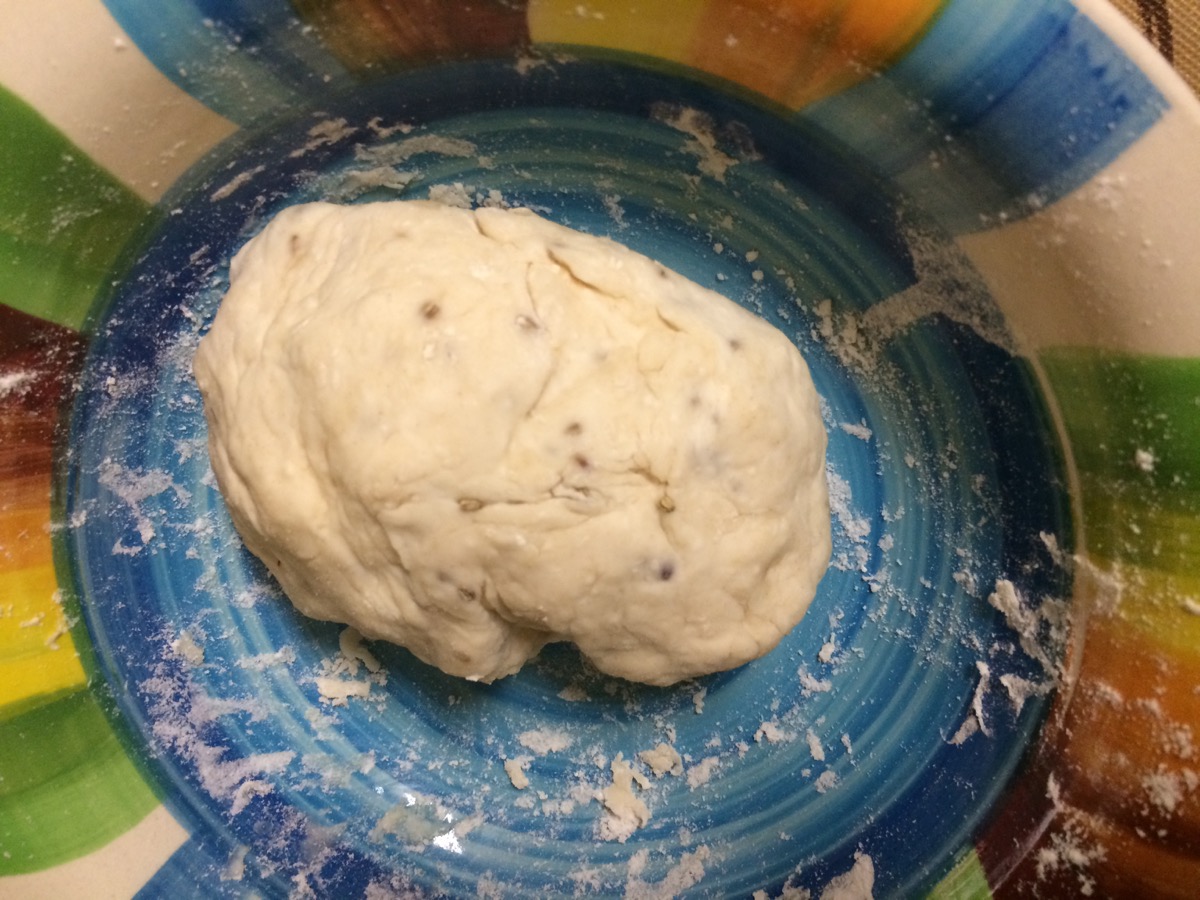 Ready for deep fry
🍲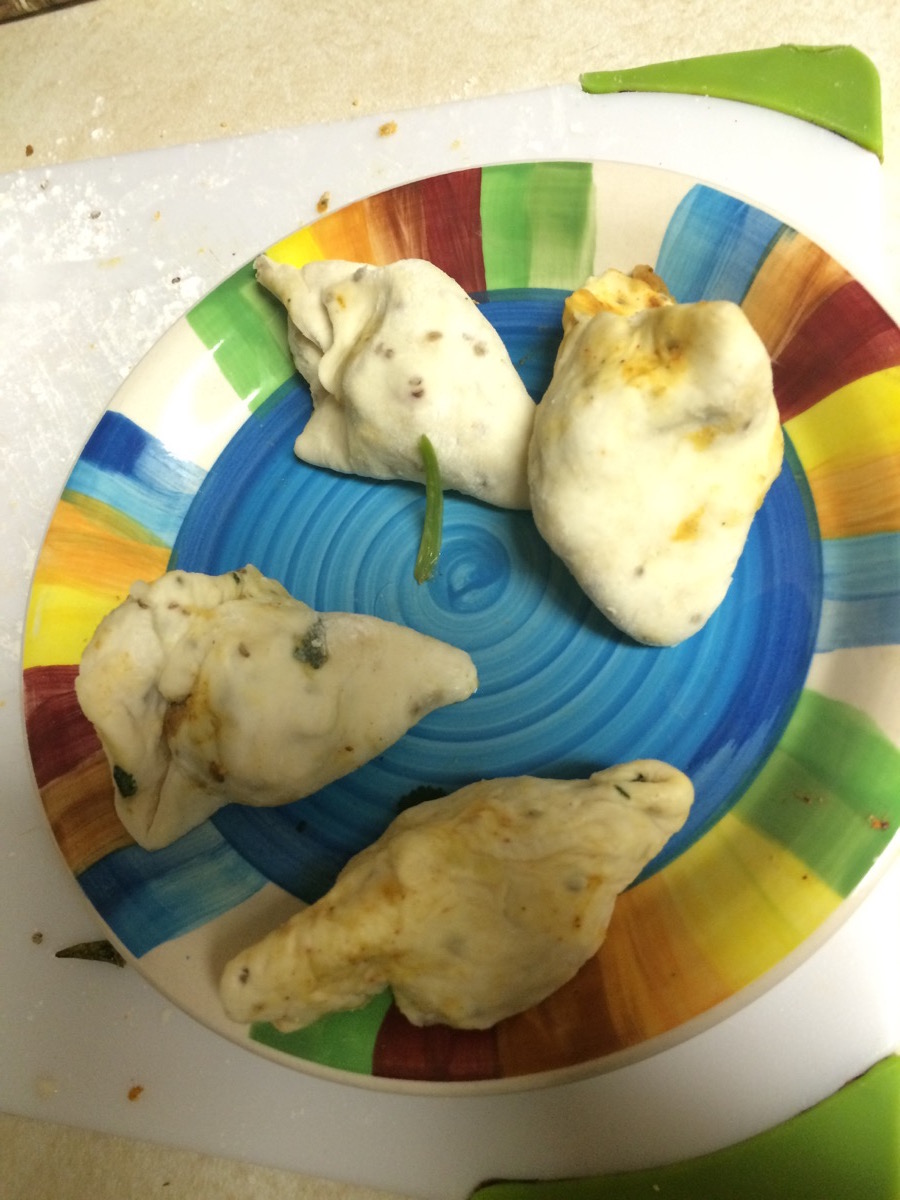 Ready to eat - Please help yourself
😃
🍴 🍽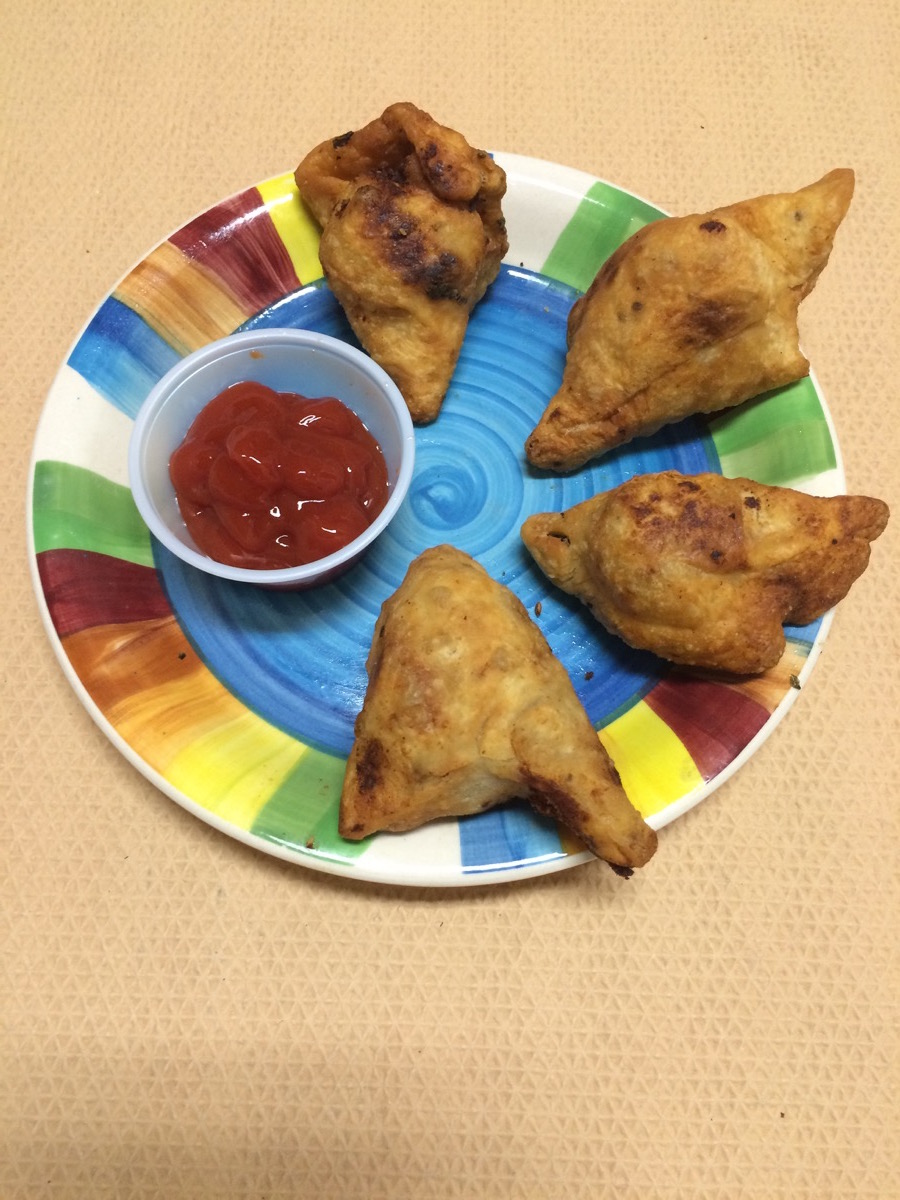 🍴 🍽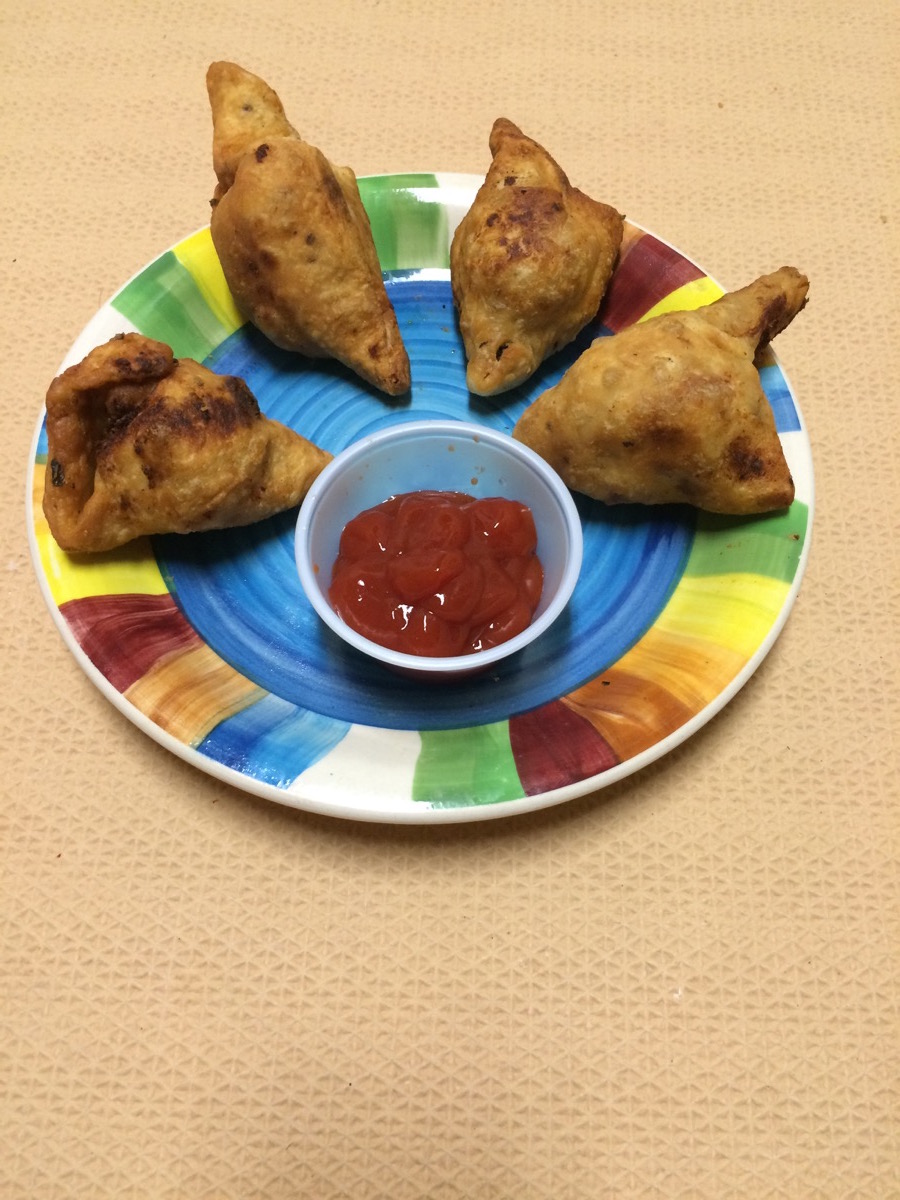 I hope you enjoyed this post. Let me know if you have suggestion/comments about this dish. I will be more than happy to know about it. I hope my cooking posts will inspire others to cook as well!
Update :
Based on my previous day experience, I made one more attempt at making even better samosas on 2nd January 2016. Below are some pictures
Raw Samosas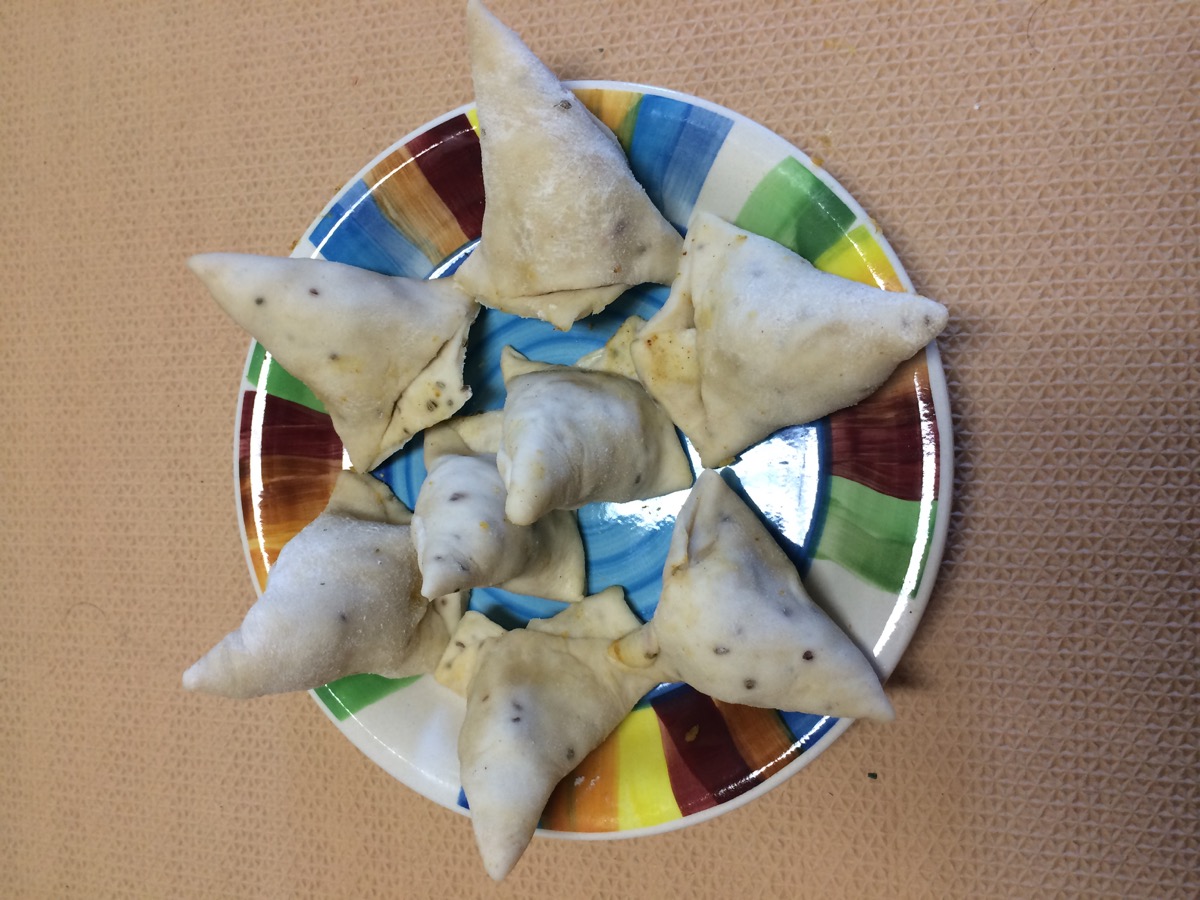 Samosas ready to eat