Kashmiri Dum Aloo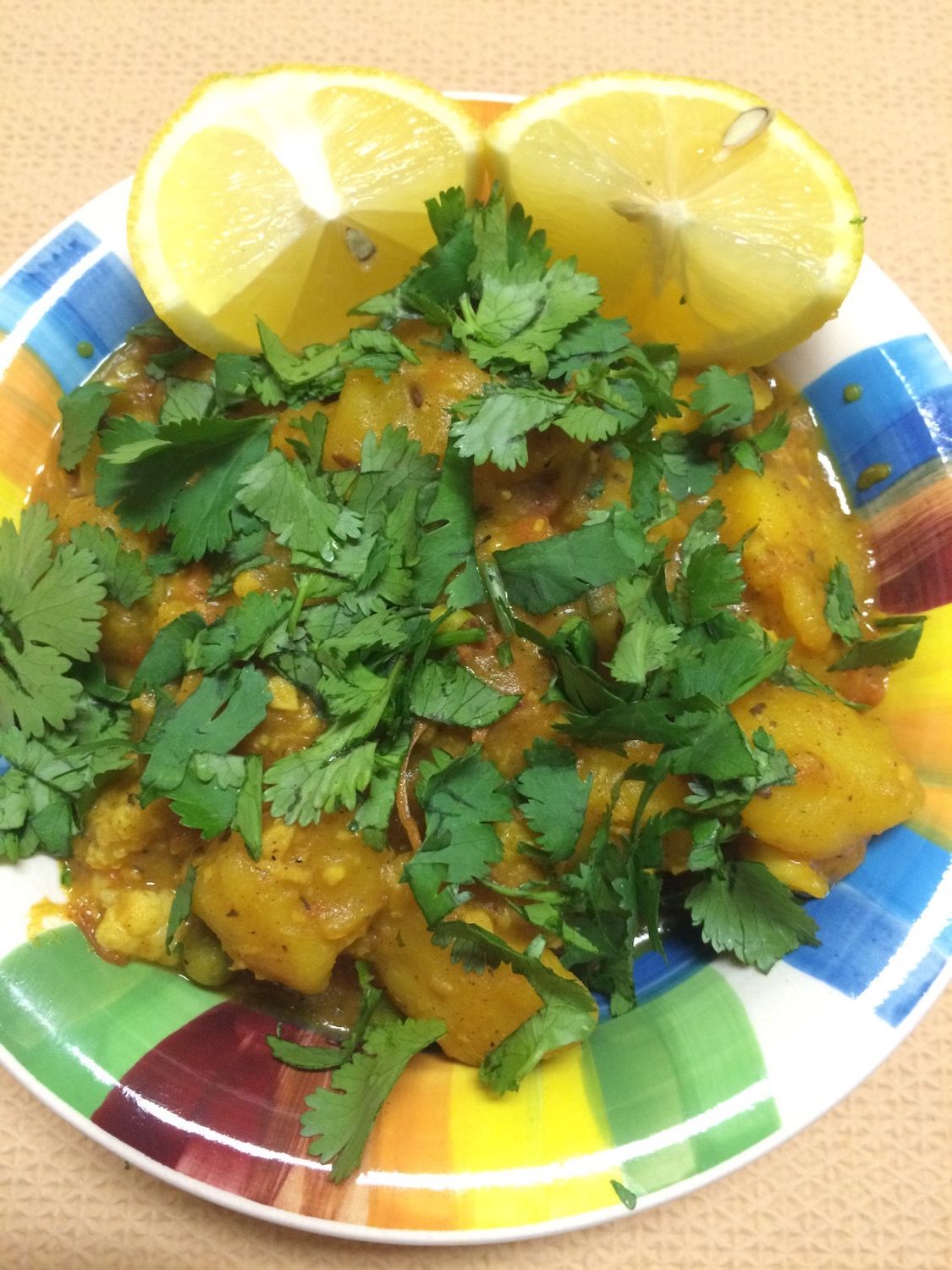 Frankly I never thought before beginning to cook this dish that it would turn out to be one of my best unexpectedly delicious dish. Obviously I started with VahChef's cooking video but didn't quite follow recipe since I was lacking some of the ingredients required for it. So I spun my own style along with addition of cauliflower, peas along with corn starch.
This was one my favorite recipes so far which turned out so savory in the end. Wish I could note down the steps to make this recipe. But I cannot fully recall all the ingredients put in that gravy. Will surely try next time to see if first time recipe could be recreated.
Total time for preparation is 45 minutes. This includes time to finely cut required vegetables and boil potatoes, which usually taken between 20-25 minutes.
You might probably also want to add up the time to unfreeze frozen chicken if that applies to you and make fine pieces out of it
Here are some of the pictures of final product
Kashmiri Dum Aloo I

Kashmiri Dum Aloo II