Preparing Masala Dosa (Indian Delicacy)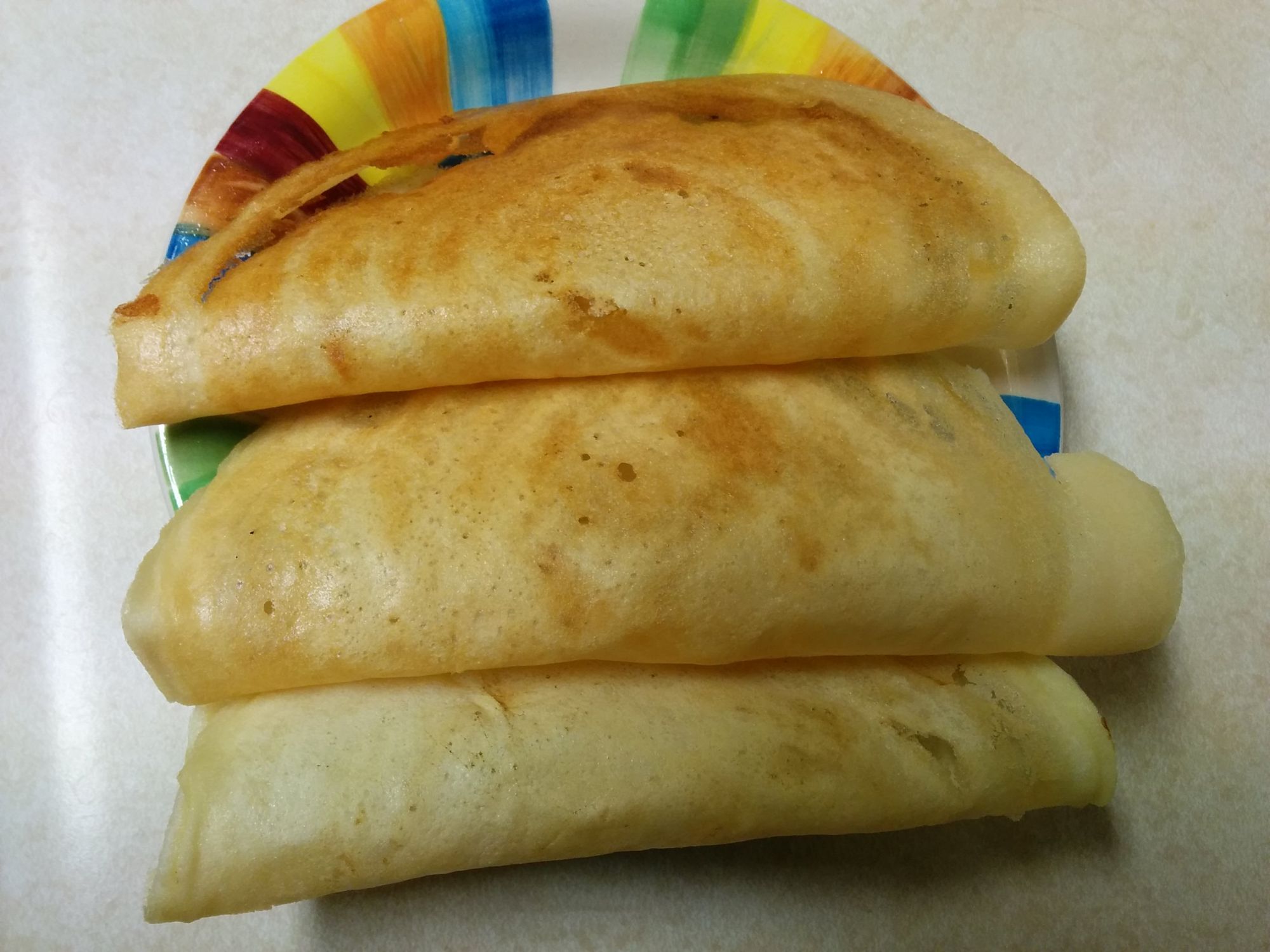 Ever since I moved into my new apartment, I have submerged myself into cooking. So far there were only general food items I cooked, this was the time for something South Indian special.
Since I didn't have dosa batter, I started with masala a.k.a Potato gravy.
I assure you that it is pretty quick, easy and delicious. Give it a try!
Ingredients :
Oil
Cumin seeds
Mustard seeds
Bay leaves
Javintri Whole
1 Onion
1 Russet Potato
2 Teaspoon butter
Chili
Cilantro
Turmeric
Procedure :
Cut the russet potato in 4 pieces and boil them in a pressure cooker for around 20-25 minutes
Let the potatoes cool down for few minutes. Then peel them down and cut them into medium sized cubes
Heat the oil in a pan. Check if oil is properly heated up, then add cumin seeds, mustard seeds, cut cilantro and 4-5 chili pieces to it
Keep stirring up this mixture for few more minutes.
Now add bay leaves and Javintri whole and thoroughly mix the content
Take the whole onion and cut it into medium pieces. Add an onion to the pan for further cooking
Now add the 1/2-1 teaspoon of turmeric powder to this mixture and mix it. (Turmeric will give beautiful yellow color to the masala which looks and tastes even better
Now take a potato pieces from step 2 and add them to the mixture. Use any convenient sized spoon to mix the content up. At this stage you can also add few slices of butter is the content looks dry
Keep it on the medium-high flame for 5-7 more minutes. Make sure to stir the content periodically to avoid overcooking specific portion of the food
Turn off the gas after specified time and simmer it with cilantro which will give it an aroma
Make sure to take out Javintri whole when you are done cooking the masala. It is quite spicy and would not be pleasant experience if by any chance you happen to bite it under your teeth
---
Also, please add turmeric powder step by step. Exceeding desired quantity will spoil the taste of whole recipe. If you want you can add more of it while cooking a recipe
And finally this is the picture of masala. It was not too bad and much better than my overall expectation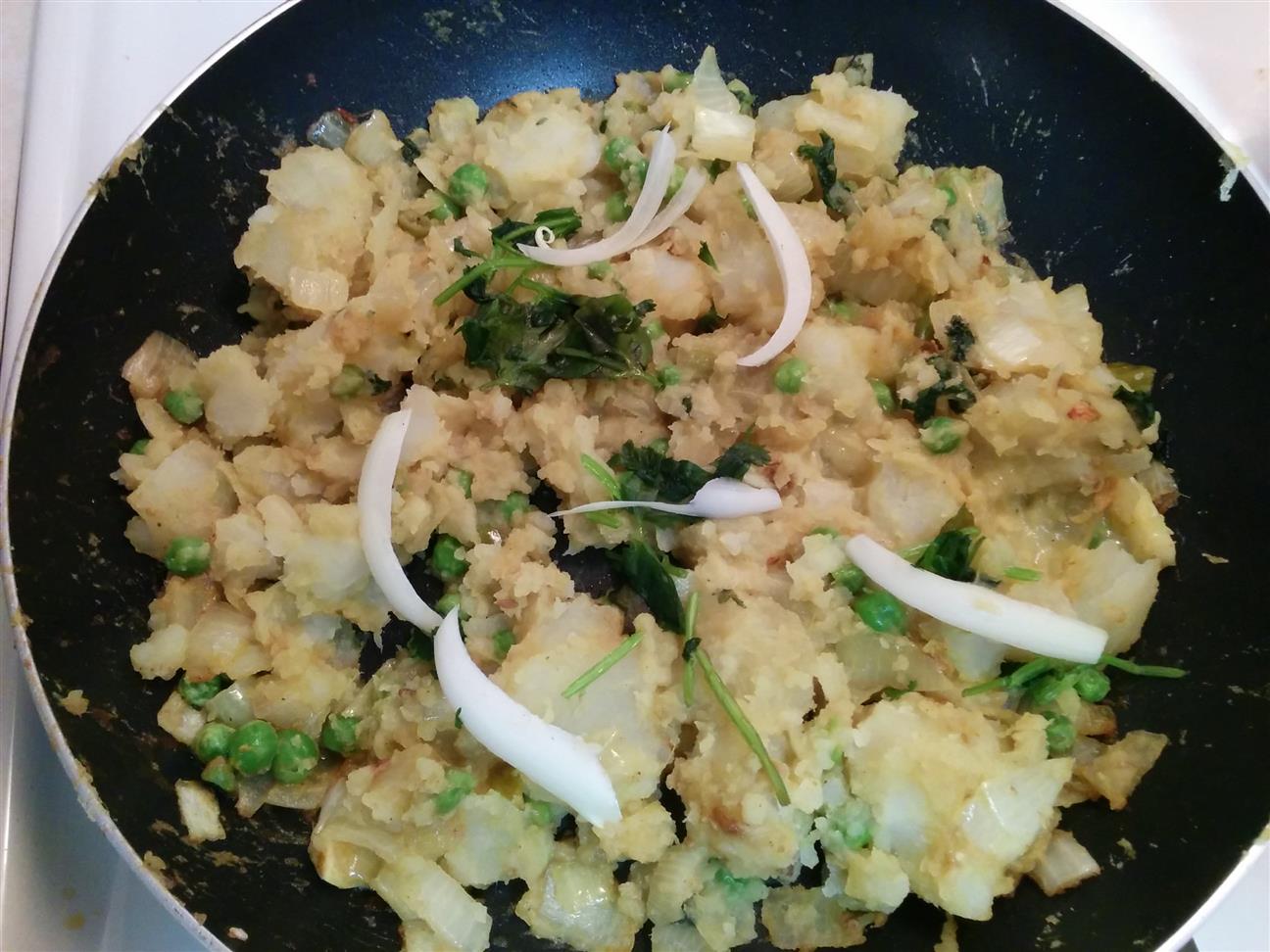 Making Dosa
To make a dosa batter, you will first need to make a dosa batter which contains rice and udad flour.
Ingredients :
Udad flour
Rice flour
Pinch of salt
Water
Procedure :
Take the mixture of Rice and Udad flour (4:1 respectively) and mix it thoroughly
Add the water to it as per required. Don't add too much water initially, but keep adding until mixture has medium consistency of thickness. Make sure that you will be able to pour the batter on pan and flatten it for given consistency
Add pinch of salt to the it
Cover the mixture with saucer or cover/lid and keep it in the warm place for 36 hours
Amount of time required for the mixture to ferment varies, but my experience is that if you live in the cold place 36-48 hours is fine, but for warm weather don't keep it more than 24 hours
Take out the mixture after specified amount of time and add the water as necessary
Use deep spoon to pour spoonful of batter on the pan and flatten it in circular shape using it's bottom
I don't actually advertise/strongly recommend the spoon mentioned in previous point, but it's good to have some spoon which is deep enough and has bottom area to spread batter on the pan
Make sure to sprinkle top and sides of the dosa with little bit of oil so as to make it easy to take if off the pan
Keep the dosa on medium flame for 2-3 minutes and use spatula to flip the sides
Keep it on other side for approximate same time and then carefully use spatula to take it off an serve in the dish
I made a dosa today. Here are some of its pictures :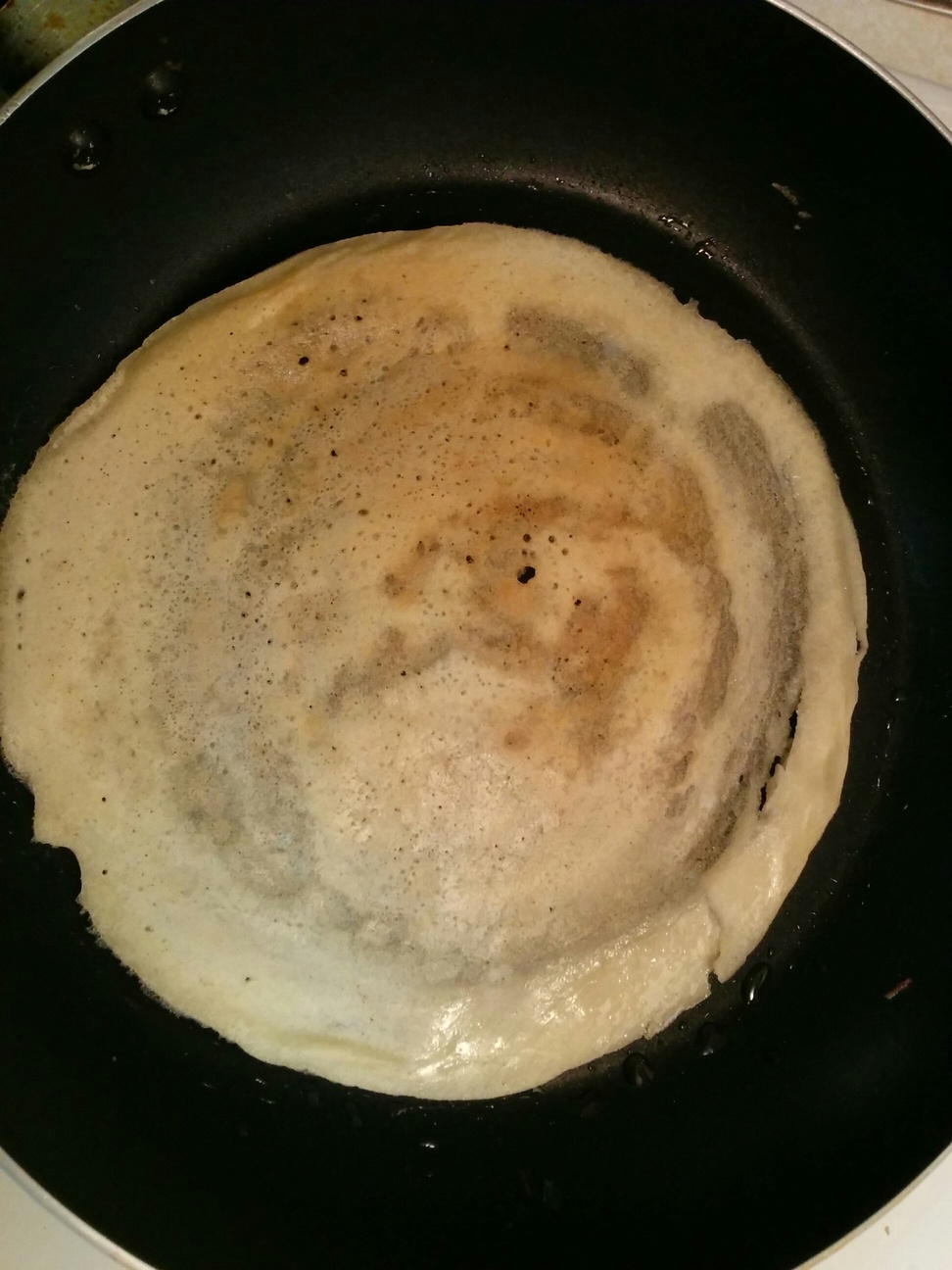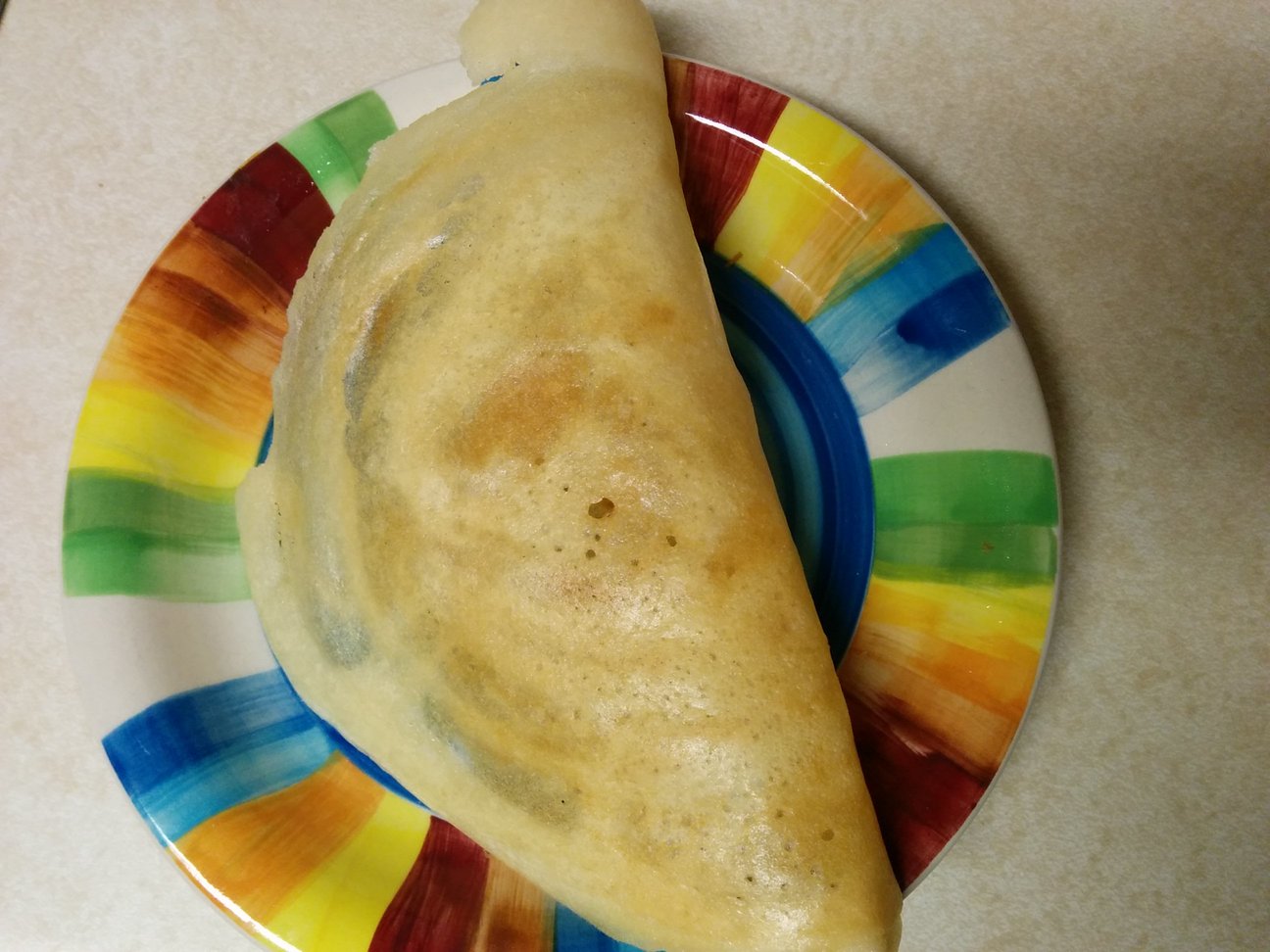 I hope you enjoyed this post. If you have any more questions, do let me know. Bon Appetit!
On a side note, I still have lot of batter left in a fridge. I am planning to make some more dosas on weekend. Do drop by if you are a fan of Masala Dosa too!