Moving to Amsterdam from Boston in 2022

I want to share my life update through this post. I moved to Amsterdam from Boston with my wife this January. It's an adventurous start of the new journey for sure. I will take some time to briefly write about why we moved and what our next plans are.
Why move away from the USA?
First off, why did I move here from the USA which seems to be the dreamland for most of the Indians? I had been living in the States for 10+ years. In any other country, you get citizenship during that time on the basis of the number of years you spent. But the USA is different, so let's say things weren't exactly favorable to me and my wife. So with a sad heart, we decided to leave the country for something which makes lawful immigrants' lives much easier.
Why the Netherlands
Second, why the Netherlands? The Netherlands is welcoming expats for many years now. We chose Amsterdam among other Dutch cities cause of course there are many jobs here, people are nice, it's a diverse city, you get nice treatment, and you can hardly beat the canals, parks, and all that 17th-century aura. Besides, there is a lot to do. You can do cycling, visit numerous museums or even enjoy the view on a nice sunny day from the balcony or the terrace. It was my dream to get out of my comfort zone and spend some time outside of my familiar city or country and moving to Amsterdam gave me that opportunity. There are definitely many hurdles in the journey, but it's worth all the experiences and achievements you're going to get.
How's it going now?
It's just been two weeks since we arrived here. The first week went into rest and some additional time doing apartment hunting. As more expats are moving to Amsterdam, it's becoming challenging to find a good apartment at a reasonable cost. We're still struggling between finding good houses, setting up time, and scheduling visits with owners.
My wife has already begun her job and my job doesn't start until February. I am taking a break from my previous job which left me totally burnt out. I am spending my time doing things which I didn't get time to do in last year and a half. I am reading books, writing blog posts, reading what other people from the iOS community have been doing, cooking, watching old WWDC videos (Which I never got the chance to fully watch and absorb), and relaxing so that I can be ready for the job soon.
The immigration process and government people in the Netherlands are really nice. Yes, there is a lot of paperwork, but my wife's employer is helping us with all that and the process isn't as tedious as it sounds on the paper. Once we get a permanent place to live and officially register with the Municipality, most of our worries will be gone.
What's next?
Once we settle down in the Netherlands, we will focus on spending more time with each other, devoting time to our jobs, and making progress. The last few years have been rough due to COVID, but as things get better, we are going to focus more on our personal lives and careers.
So far my resolution for a book reading and posting new blog posts is going well. Who knows if I will get relaxed time anymore after the job so I am trying to unwind, reflect on the past and plan on the long-term future. Giving thoughts to personal development and financial investment is a part of long-term strategy too.
If you are in Amsterdam and want to say Hi! just hit me up on Twitter @jayeshkawli. Maybe I can learn a thing or two from you about your experience in the city or you can even give me a few suggestions on museums, cafes or restaurants to visit.  Although things are still crazy due to Omicron, we can meet for a coffee later when things get better.
You are in Amsterdam! Show us some pictures or it didn't happen
This post wouldn't be complete without photos we took in Amsterdam. Here's the broad look at them.
Pictures we took at the Amsterdam light festival last week,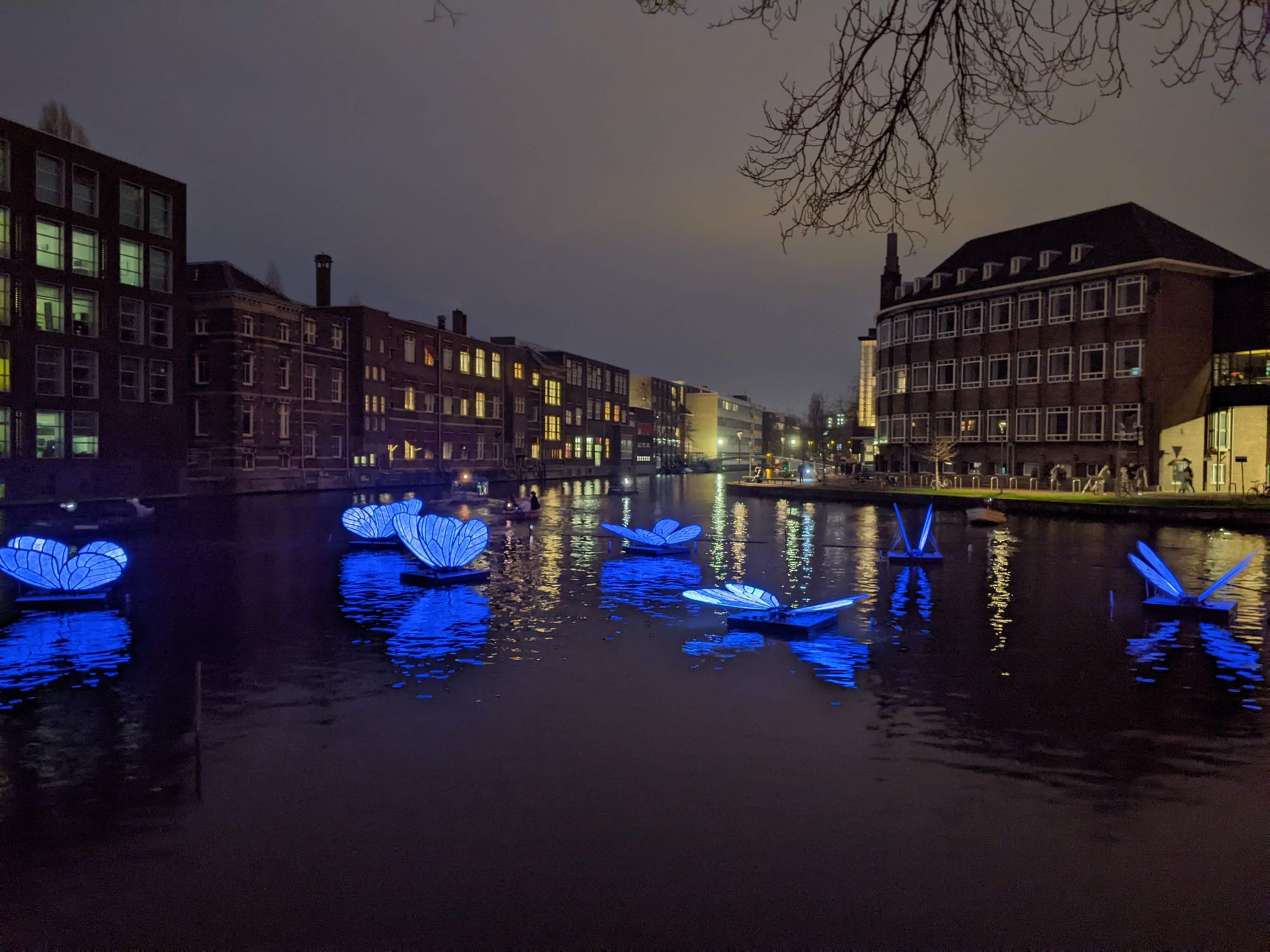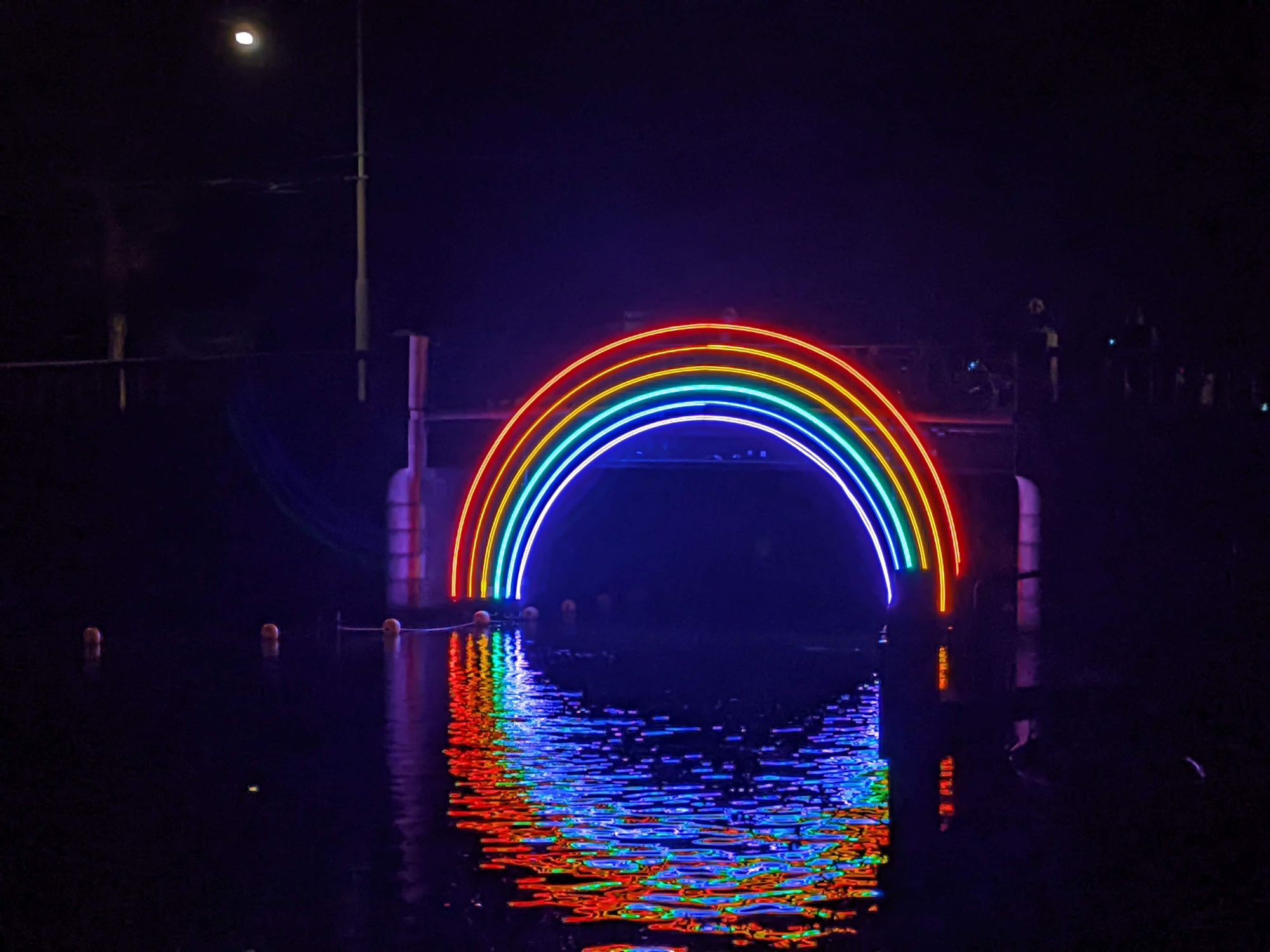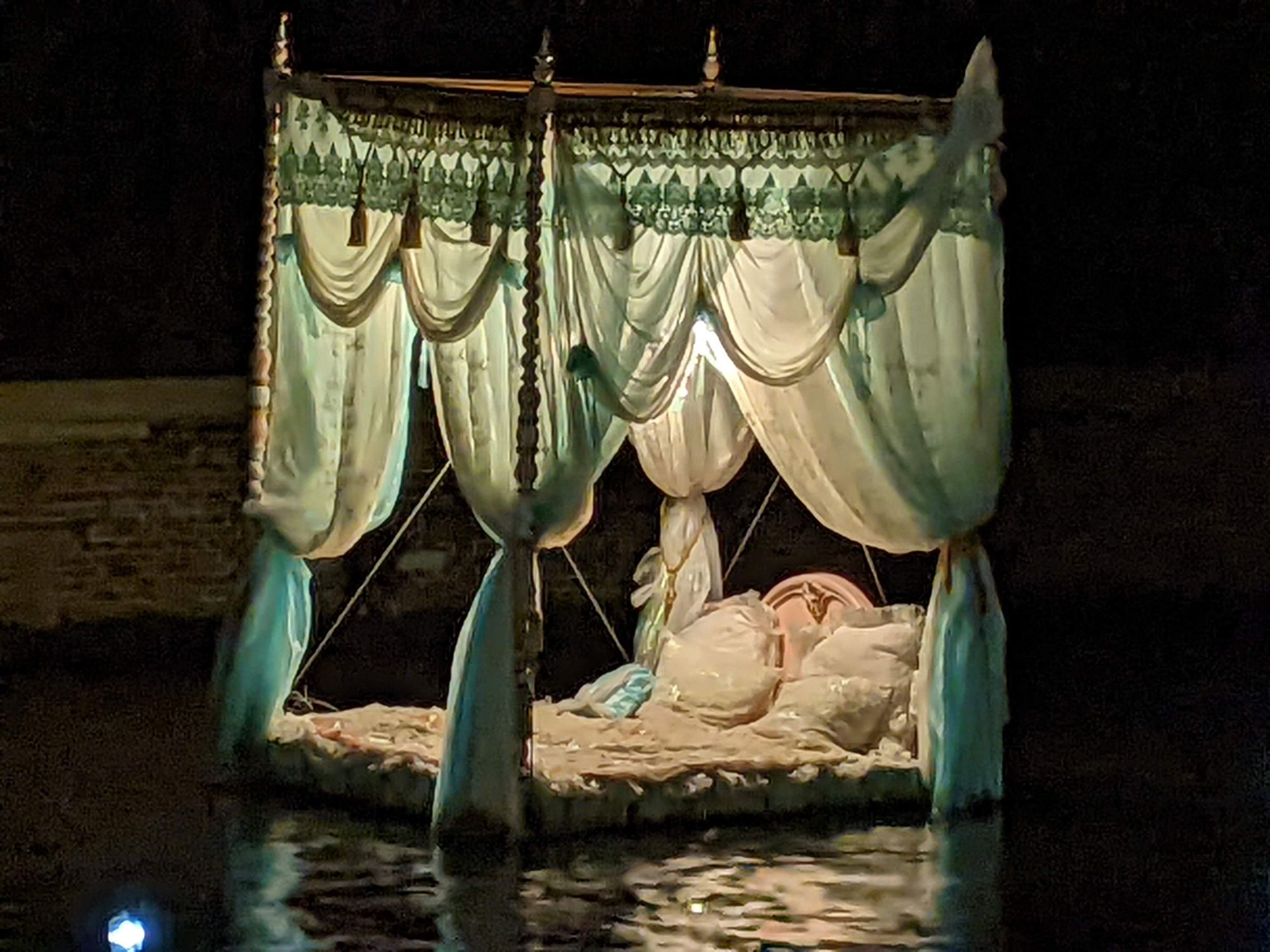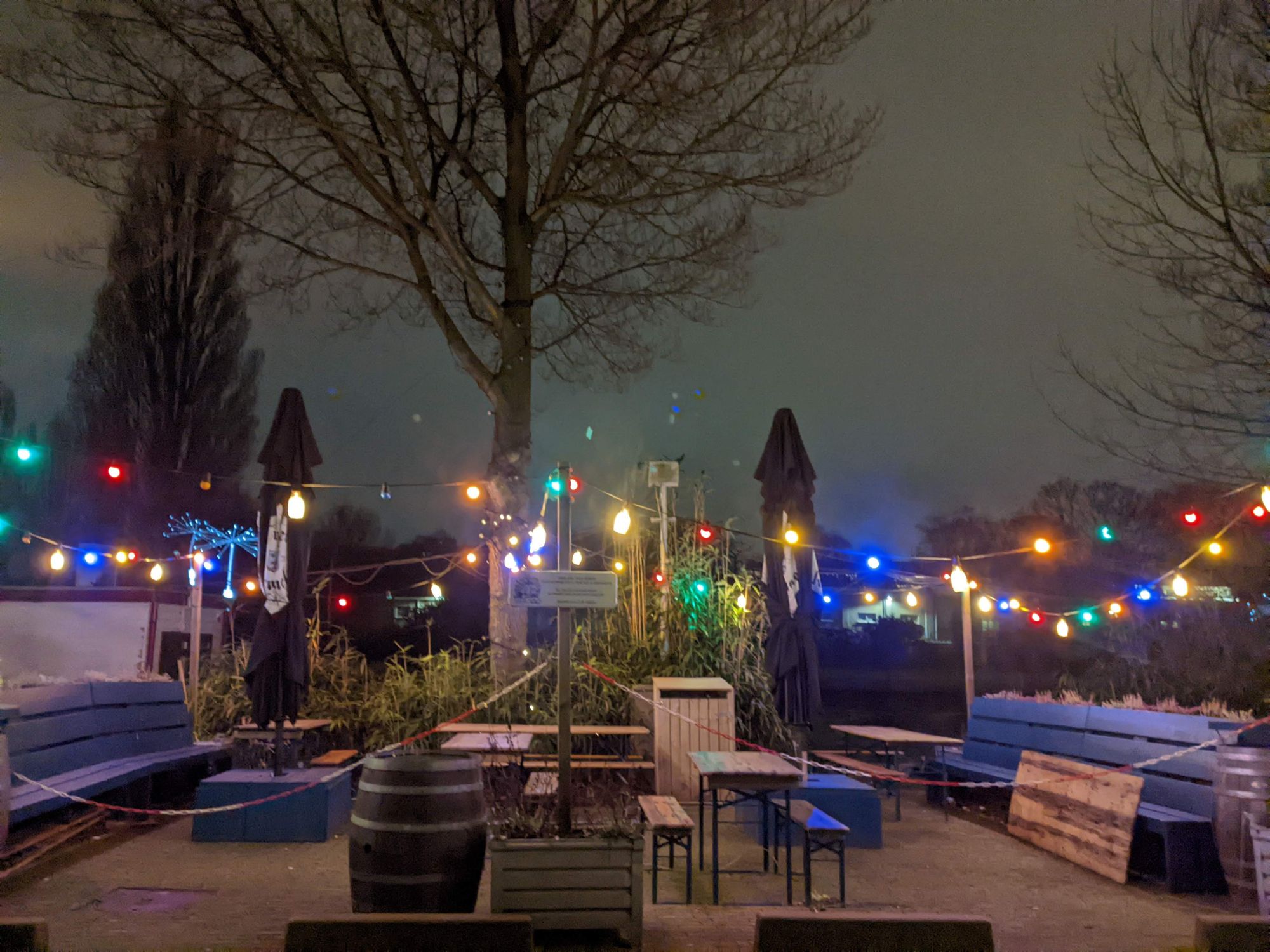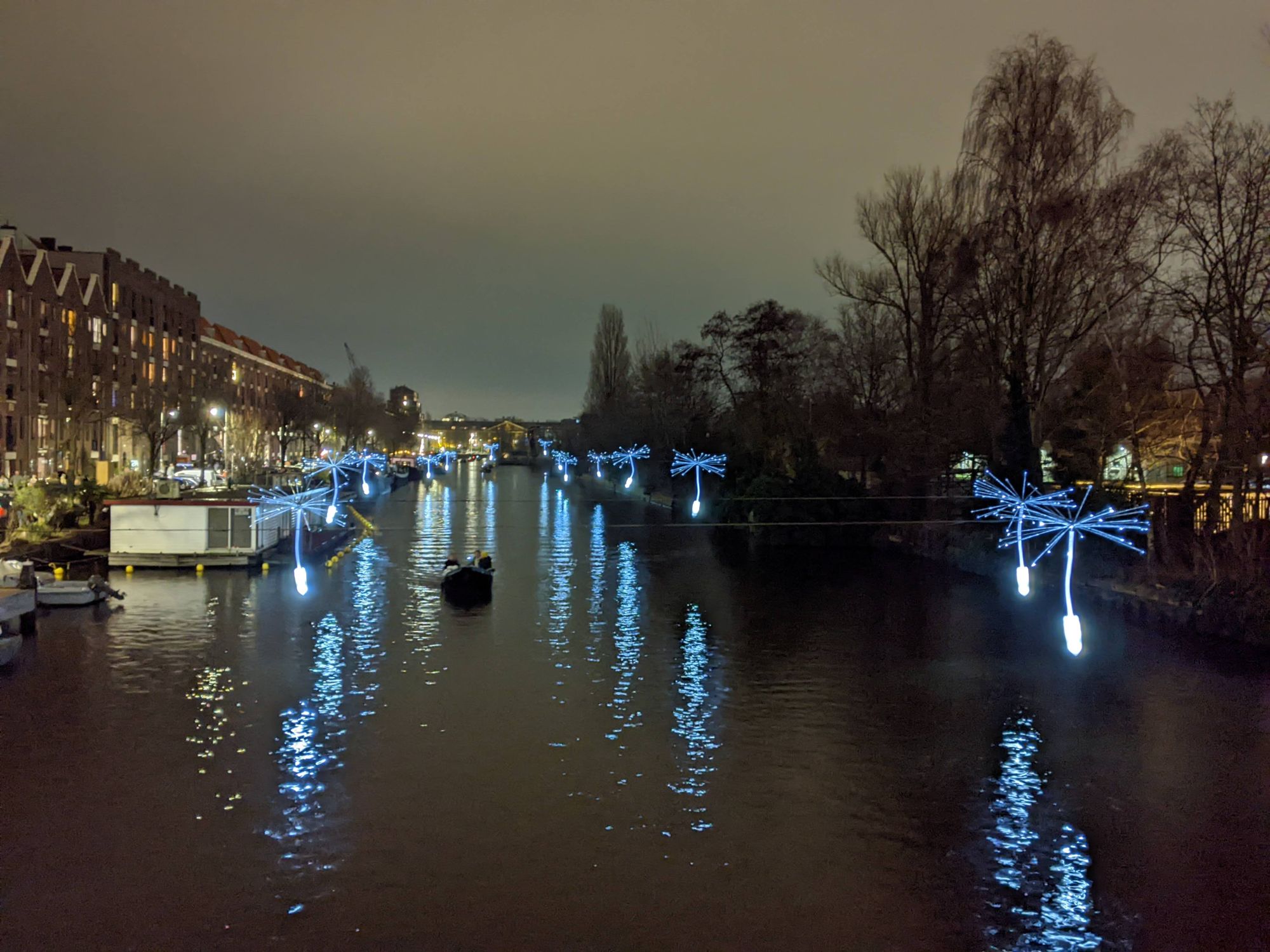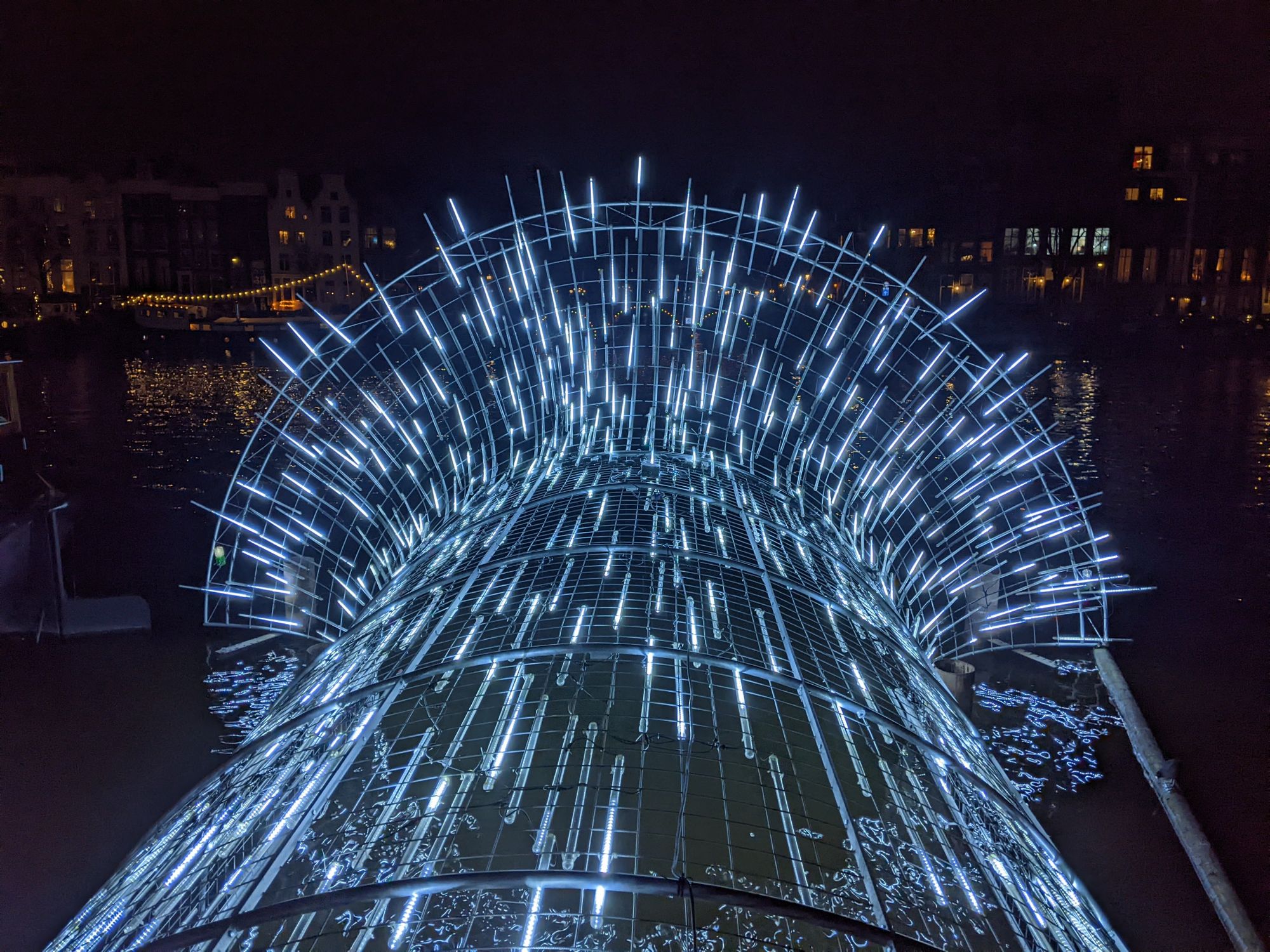 Here are some photos of the hotel we're staying at,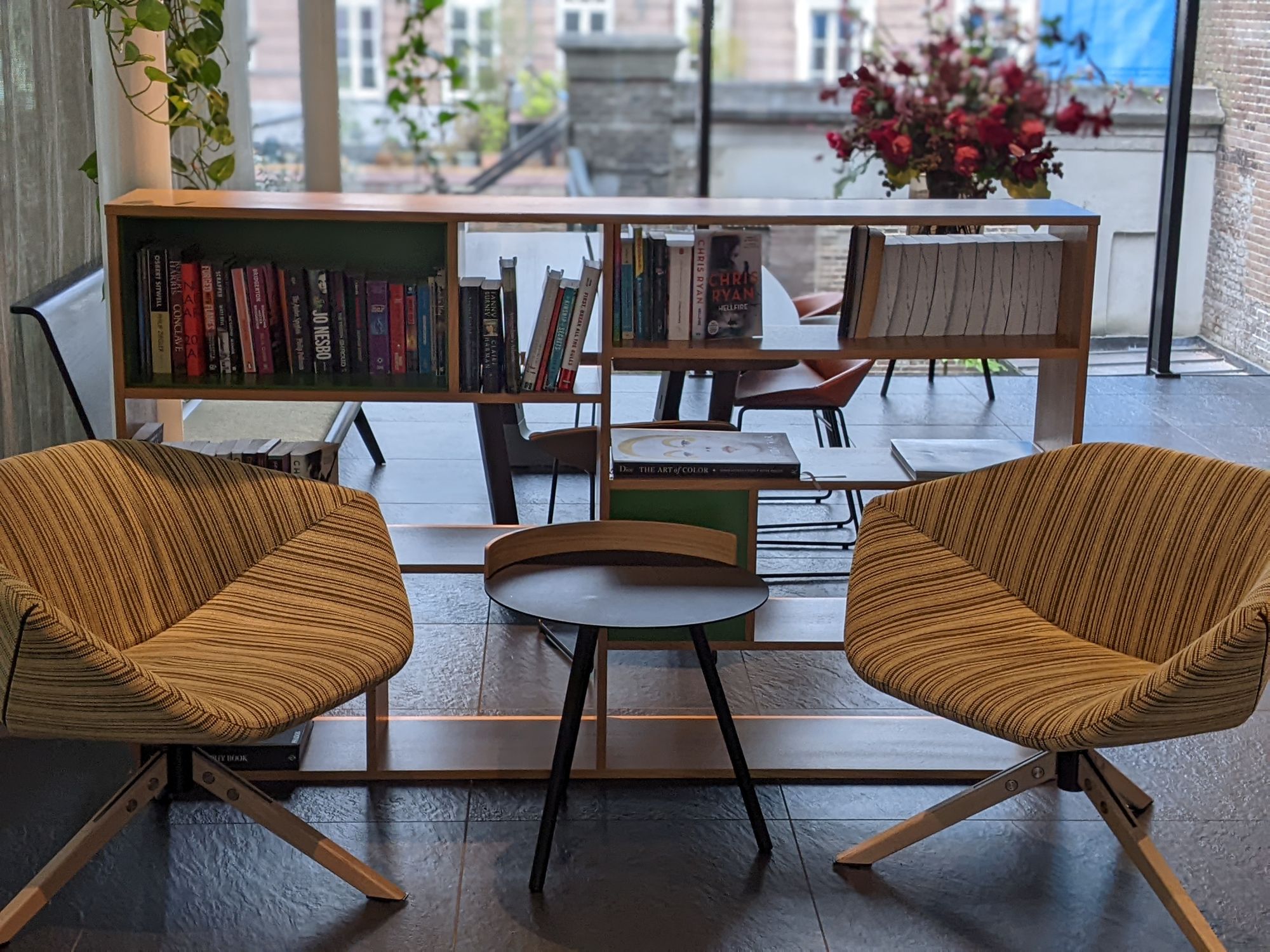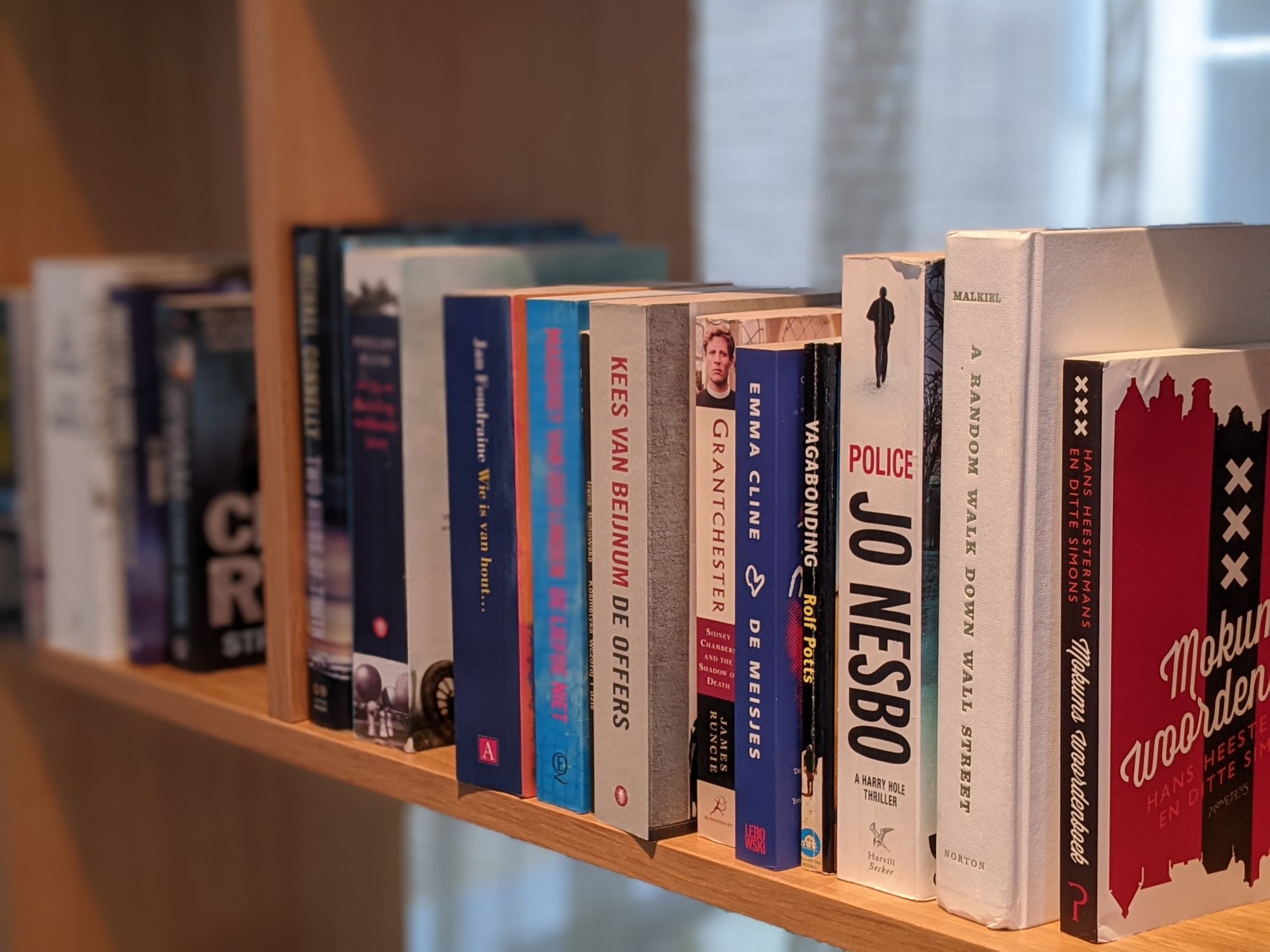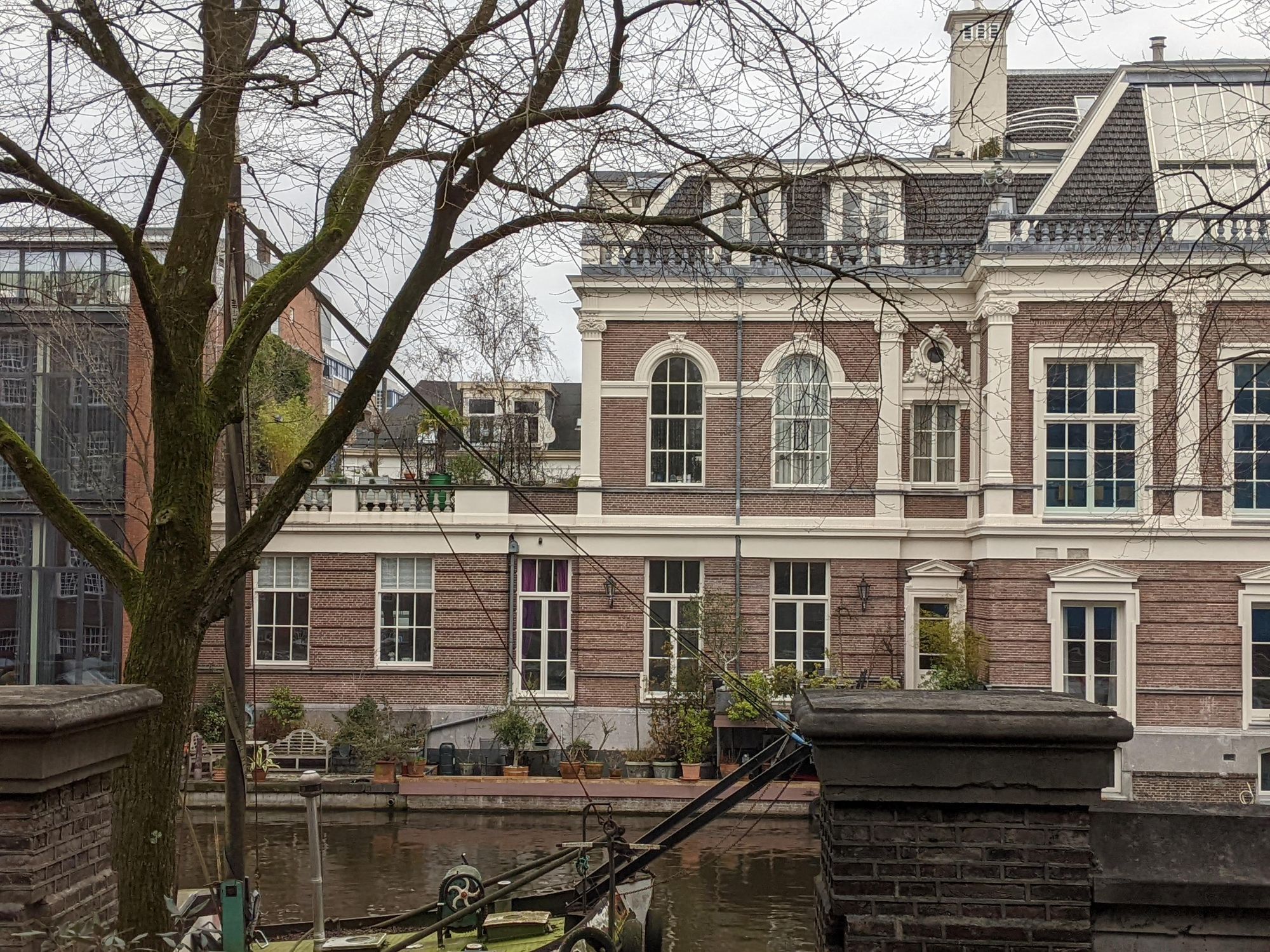 Amsterdam Canals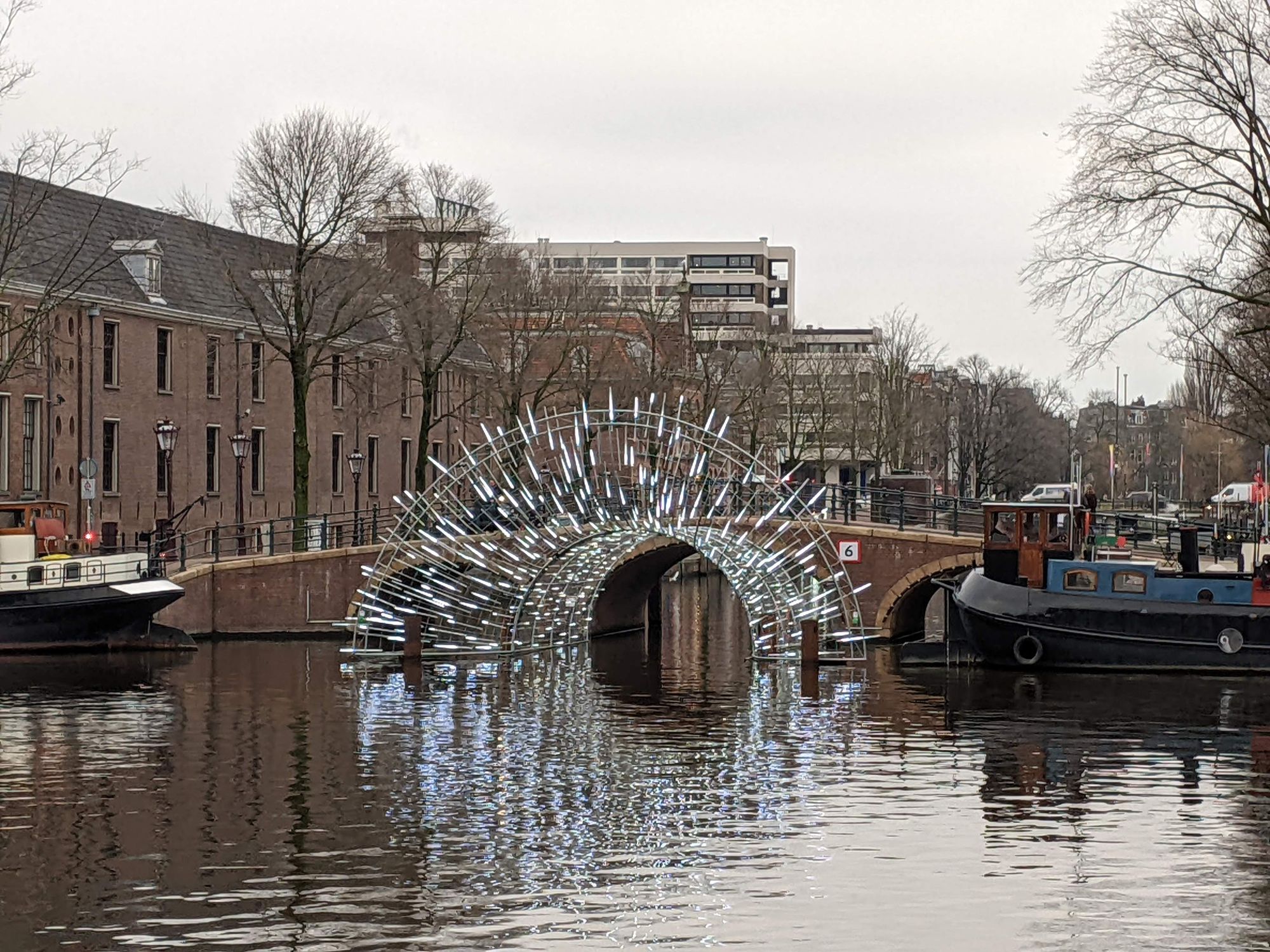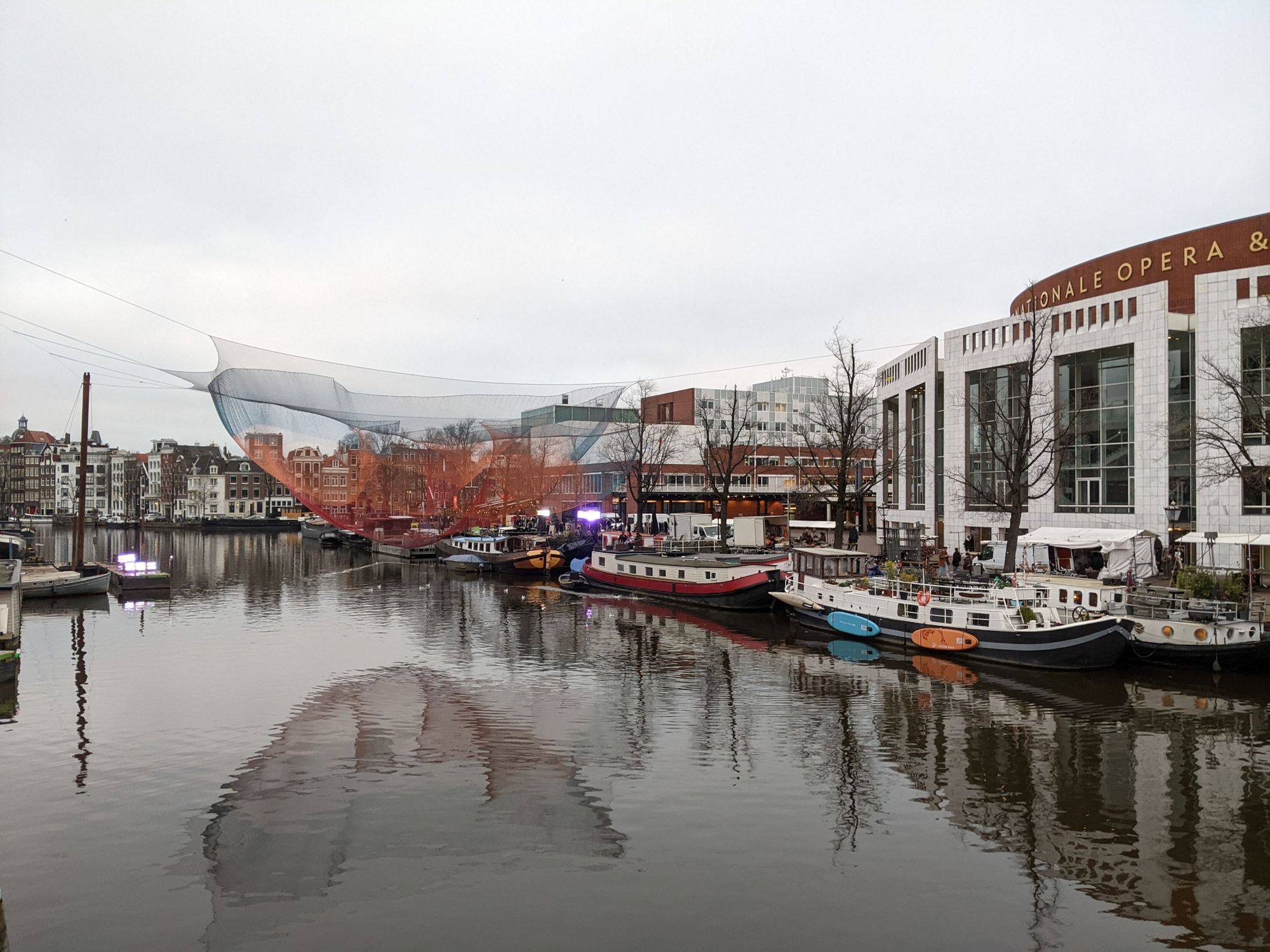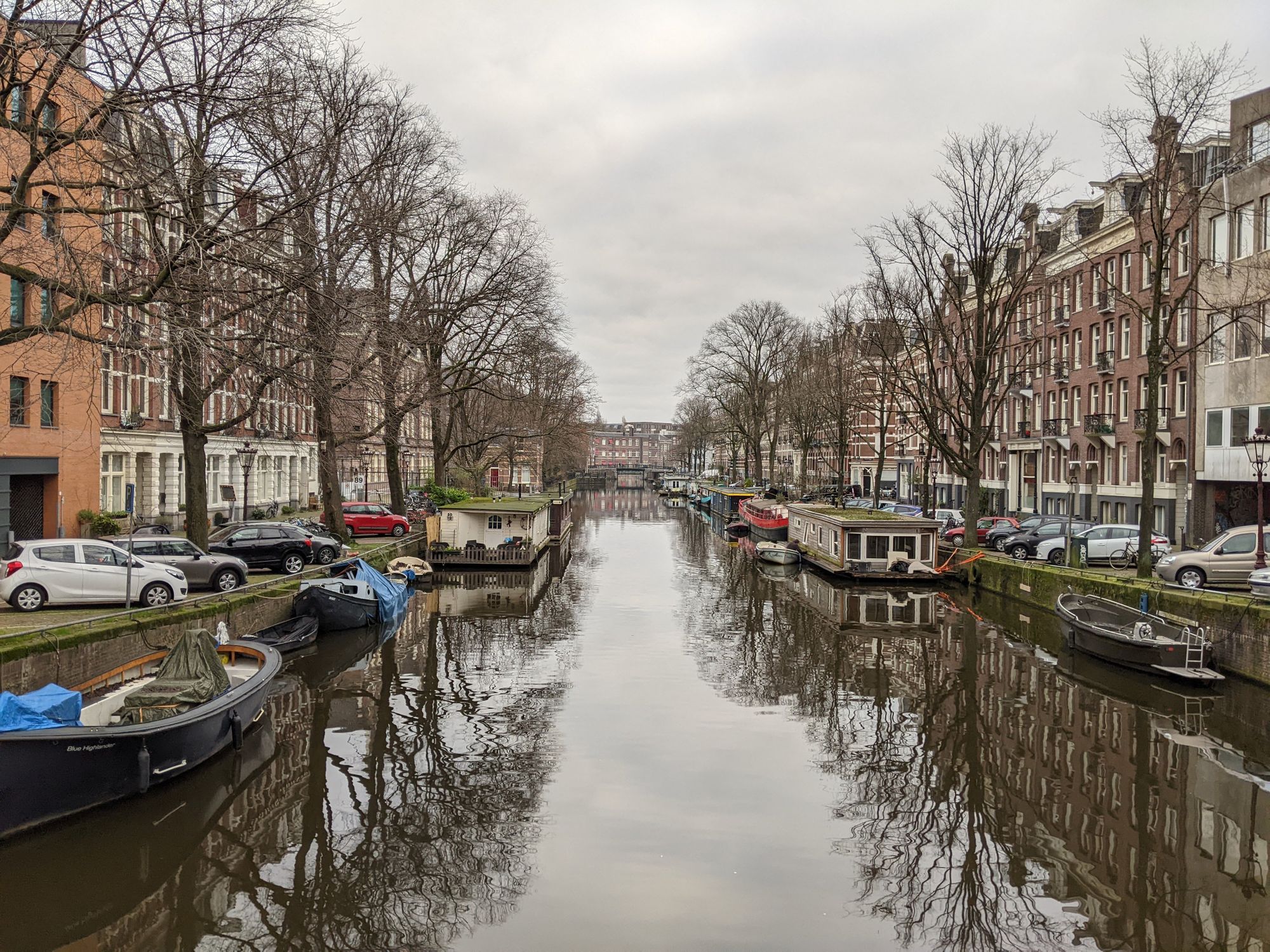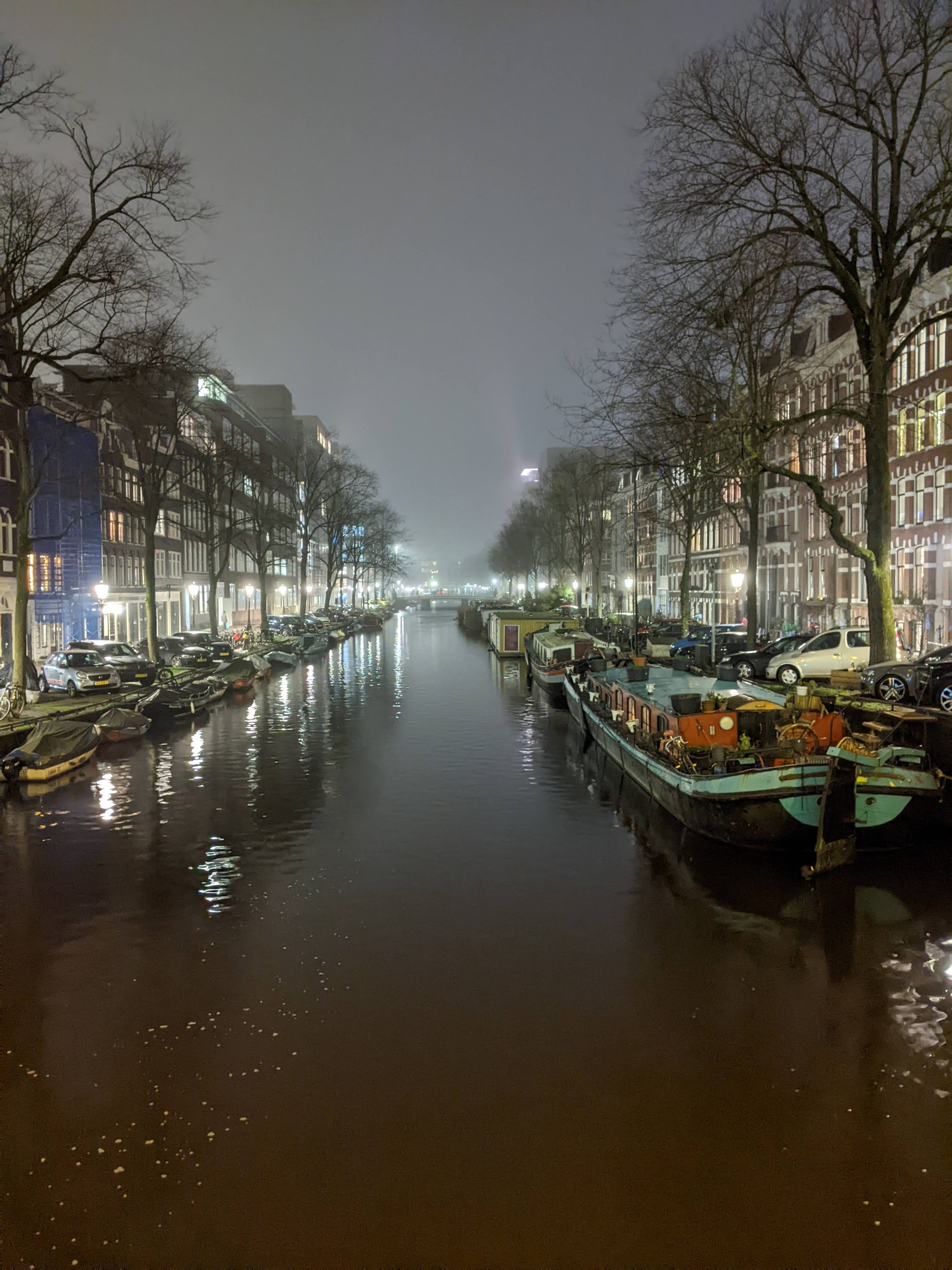 Some friends we made in Amsterdam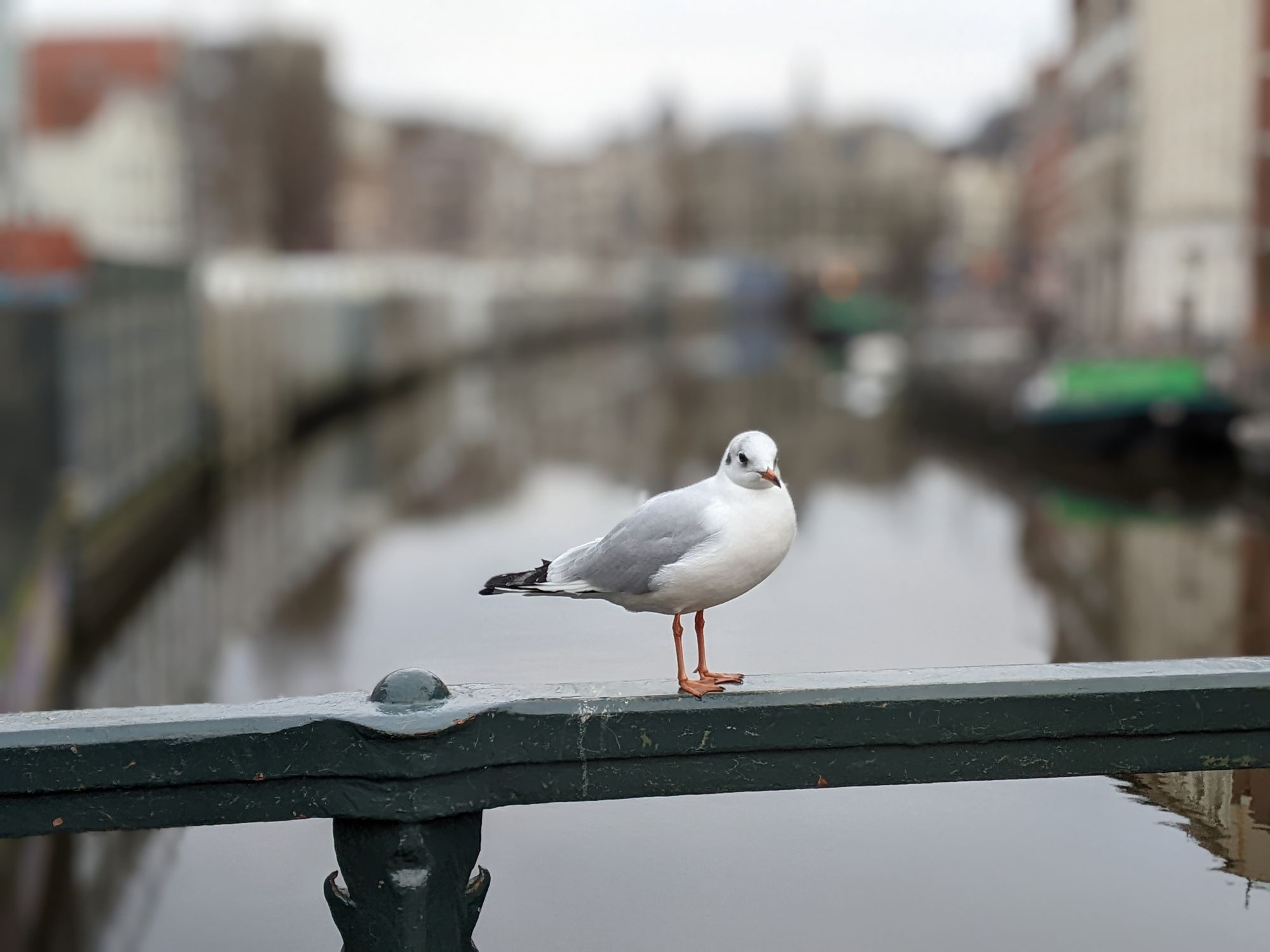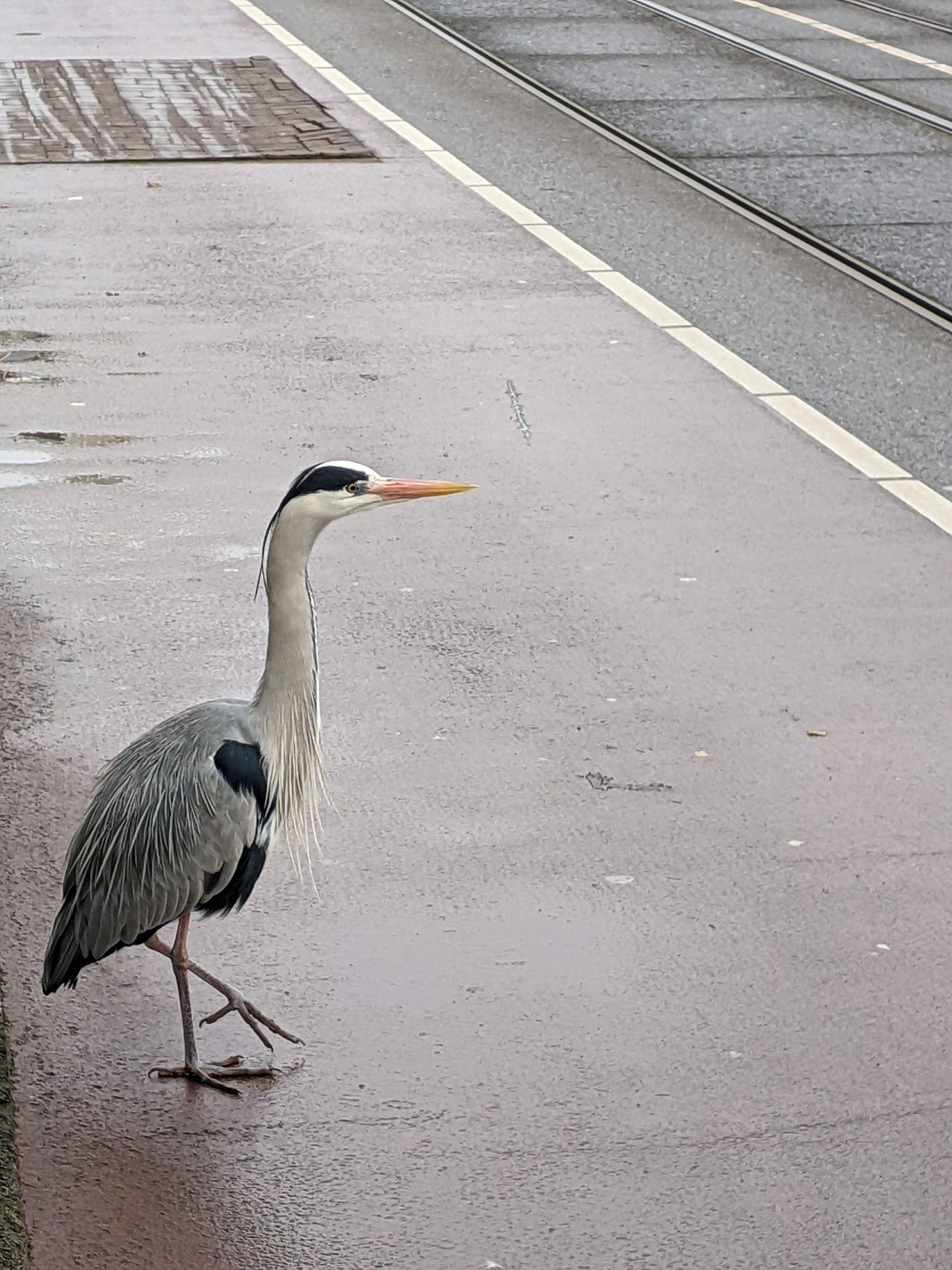 Summary
That's all for my today's post. I know this post is a little out of the way than my usual tech-related posts, but I had been meaning to post something about my relocation to Amsterdam from Boston. I hope you enjoyed reading it. If not, I hope you at least enjoyed the photos. If you have any follow-up questions, just want to say Hi!, or you're also planning to make a similar move, don't hesitate to contact me. I will be more than happy to advise wherever I am knowledgeable. I am available on Twitter @jayeshkawli if you wish to get in touch. Thanks for reading.