Onion Rings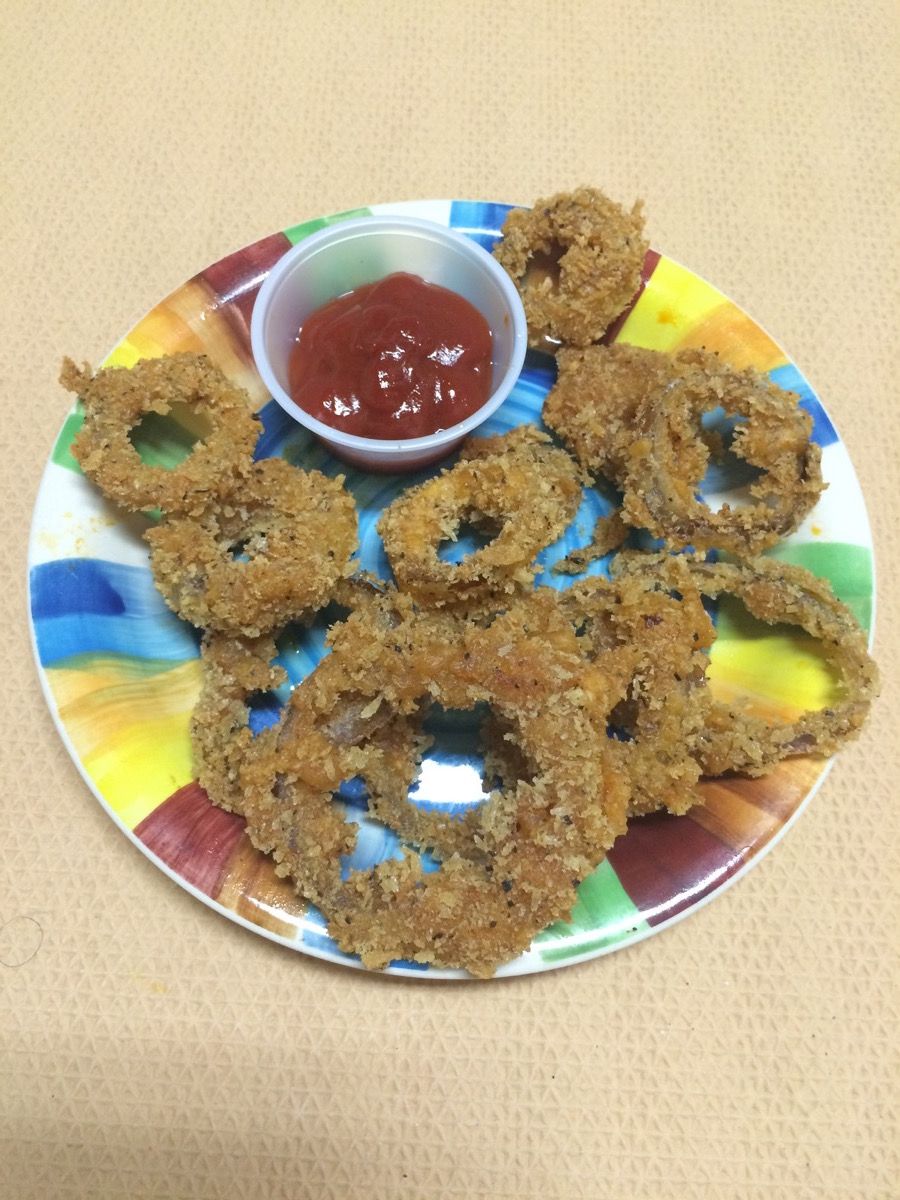 It was my last day in the week for cooking session. I thought I'd cook something complicated and impressive. But having exhausted for last 2 days and almost full fridge with previously cooked delicacies, thought I would go rather slow at the end.
I still have chicken curry and tandoori in the fridge that was cooked on Friday on the New Year's eve
As I figured, the easiest dish would have been anything that could be made from spiced and flavored whole wheat flour and deep frying it in the oil. The only time I would spent is in preparation of dough. Obviously I chose Onion Rings as my next delicacy.
As always Vahchef helped me in the ingredients and preparation with YouTube video on Onion Rings. As I already mentioned recipe was pretty straightforward and quick. It took less than 30 minutes for preparation and cooking.
Here are some images of deep fried onion rings with tomato ketchup.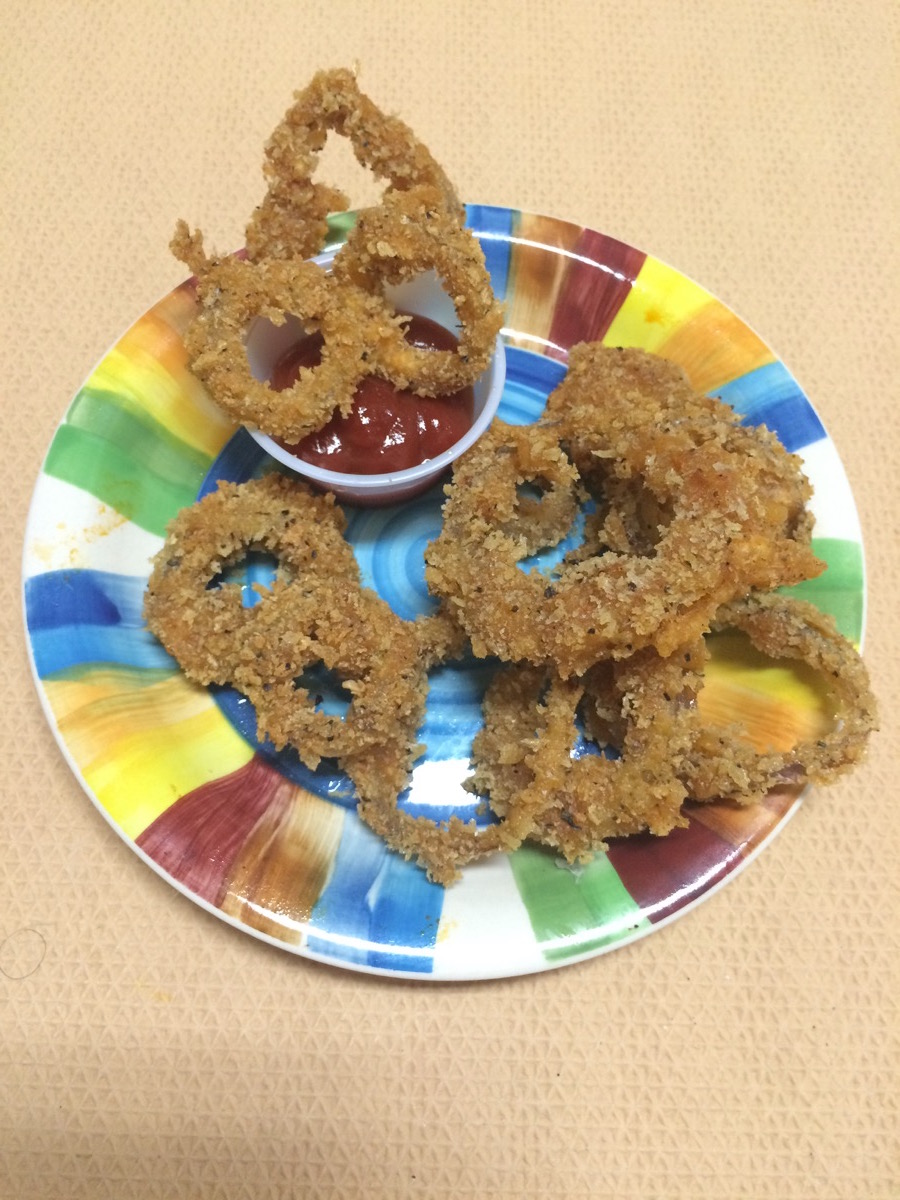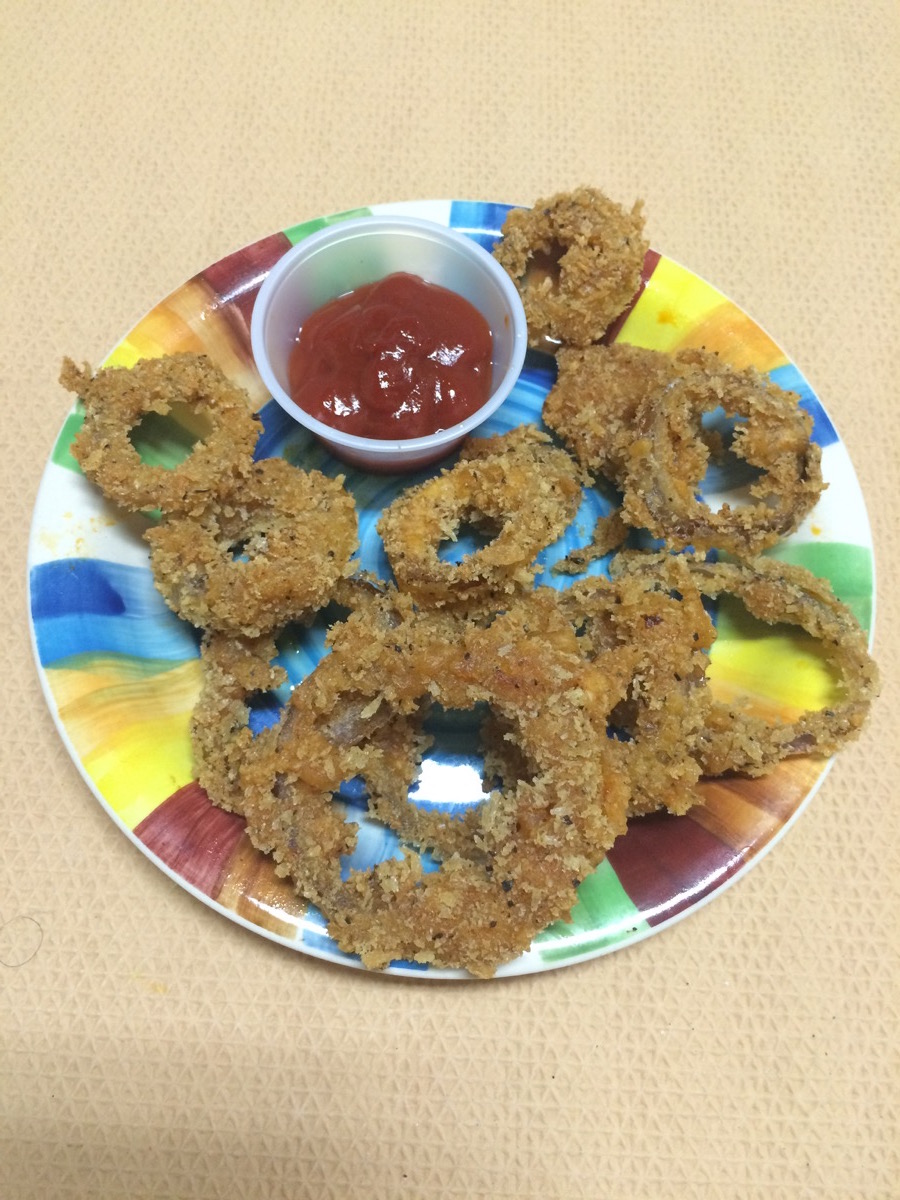 Obviously this recipe was far from perfection. But I am glad with the final product. Believe me - in terms of taste, it resembled the restaurant style. I will probably try it again next time to pour in some more perfection.