Pav Bhaji - Mumbai Snack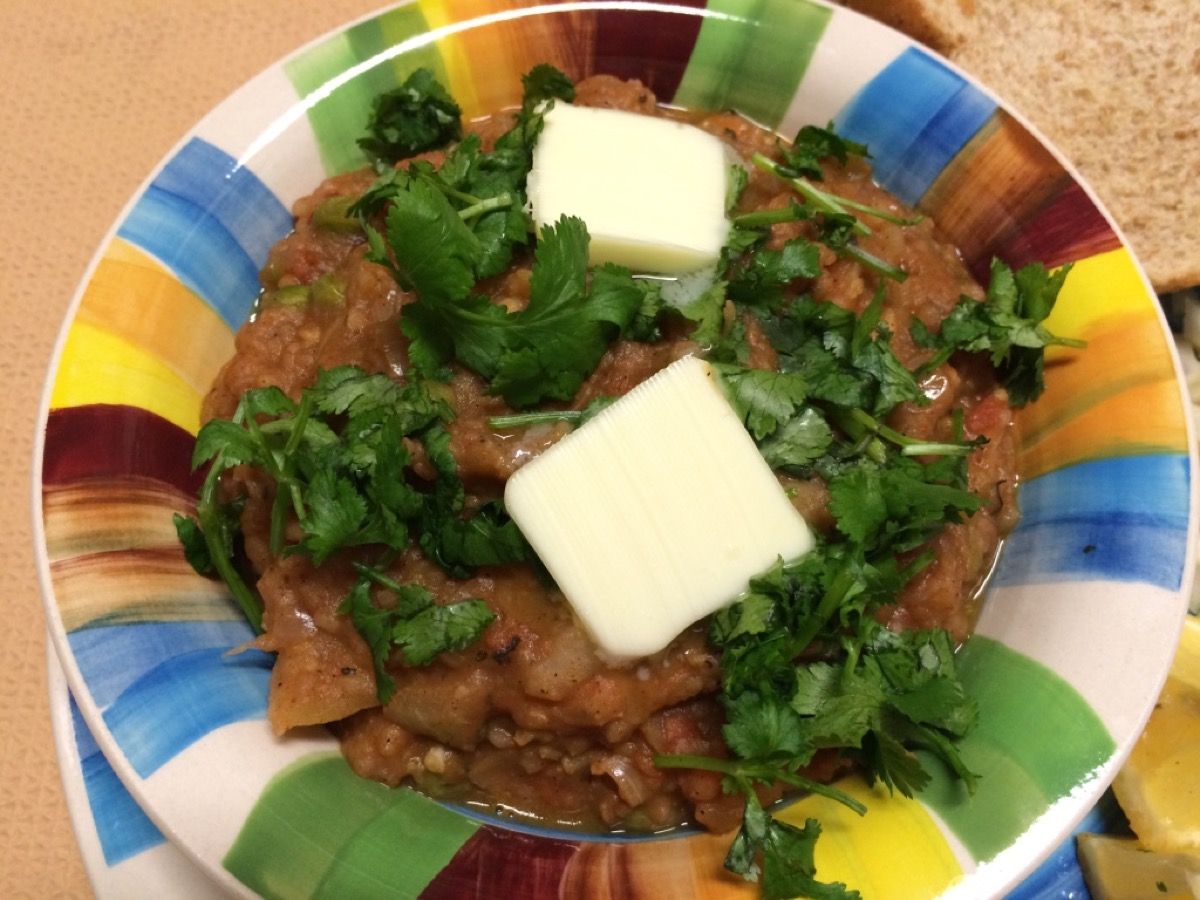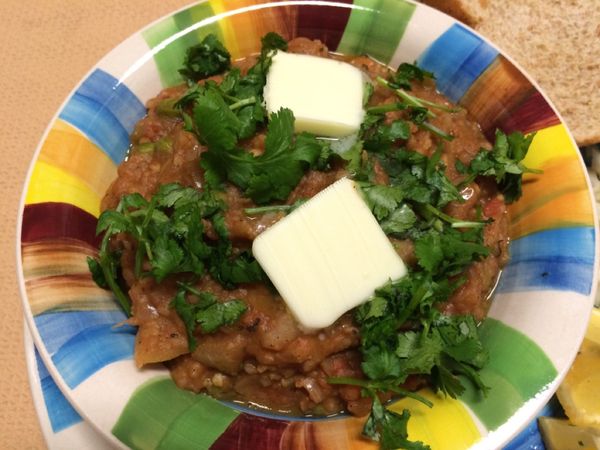 Not to brag, but the Pav Bhaji I prepared last week was the best I had after the one my maternal aunt prepared long time ago. Making Pav Bhaji is simple but also requires an art to make one. You will need very simple ingredients such as Potato, peas, cauliflower, onion plus vegetable and miscellaneous spices. The most important I strongly recommend is Badshah Pav Bhaji Masala. I was totally impressed by the taste and flavor it offered.
First thing you have to boil all the vegetable in pressure cooker until they get soft enough to mash them with masher. Add onion and other spices to oil or butter. Add little bit of ginger-garlic paste to mixture too. When this mixture is properly mixed and cooked add mashed vegetables to mixture. Now let it simmer for 5-10 minutes. When finally cooked add Badshah Pav Bhaji Masala on the top and mix it thoroughly. Close the lid over pan and let Pav Bhaji cook for 10-12 minutes. Make sure to continuously stir the mixture. This will keep food from burning from bottom of the pan.
When cooked properly add lemon juice on the top. Cut cilantro in fine pieces and spread it on the top too. Cut butter in thin square pieces and add them to Pav Bhaji. Your Pav Bhaji is ready to serve fresh and hot.
Make sure you take few pieces of break. Fry them on non-stick pan with bunch of butter. Make sure you've coated bread from all sides with butter. That is what makes Pav bhaji the real authentic one.
Thanks to Sanjeev Kapoor Khana Khajana. I found the Pav Bhaji Recipe on the YouTube. Video is quite in depth in addition to Sanjeev Kapoor's informative and entertaining live commentary.
Pav Bhaji Angle One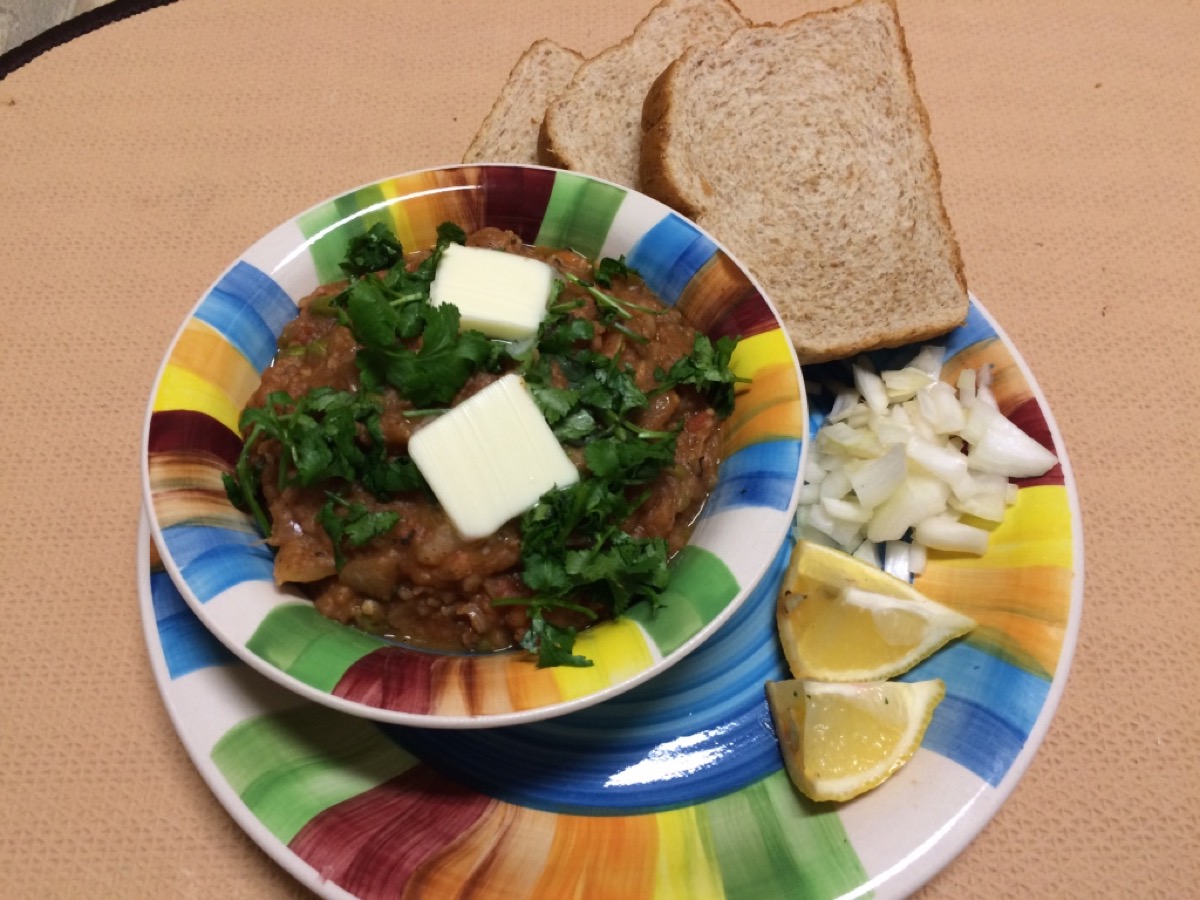 Pav Bhaji Angle Two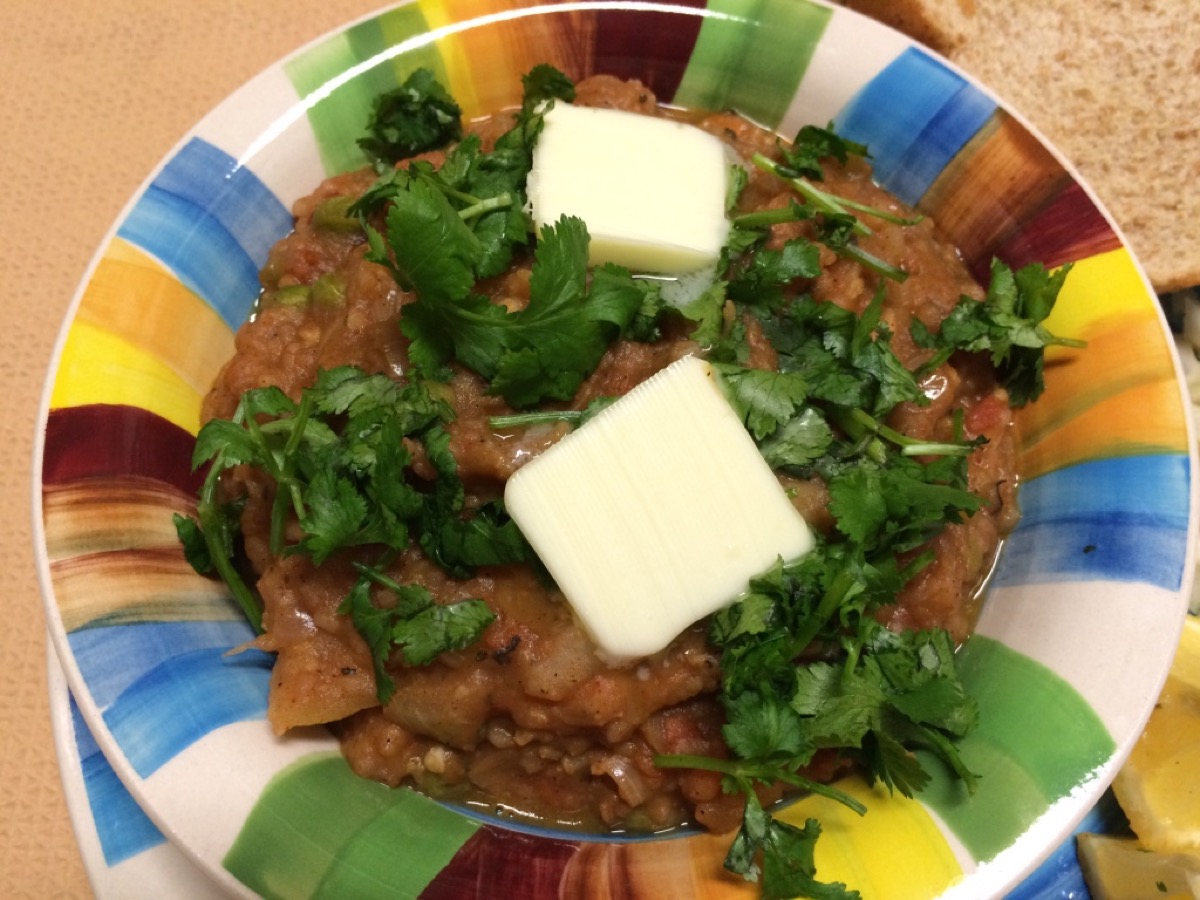 Pav Bhaji Angle Three