Raspberry Cheesecake Dessert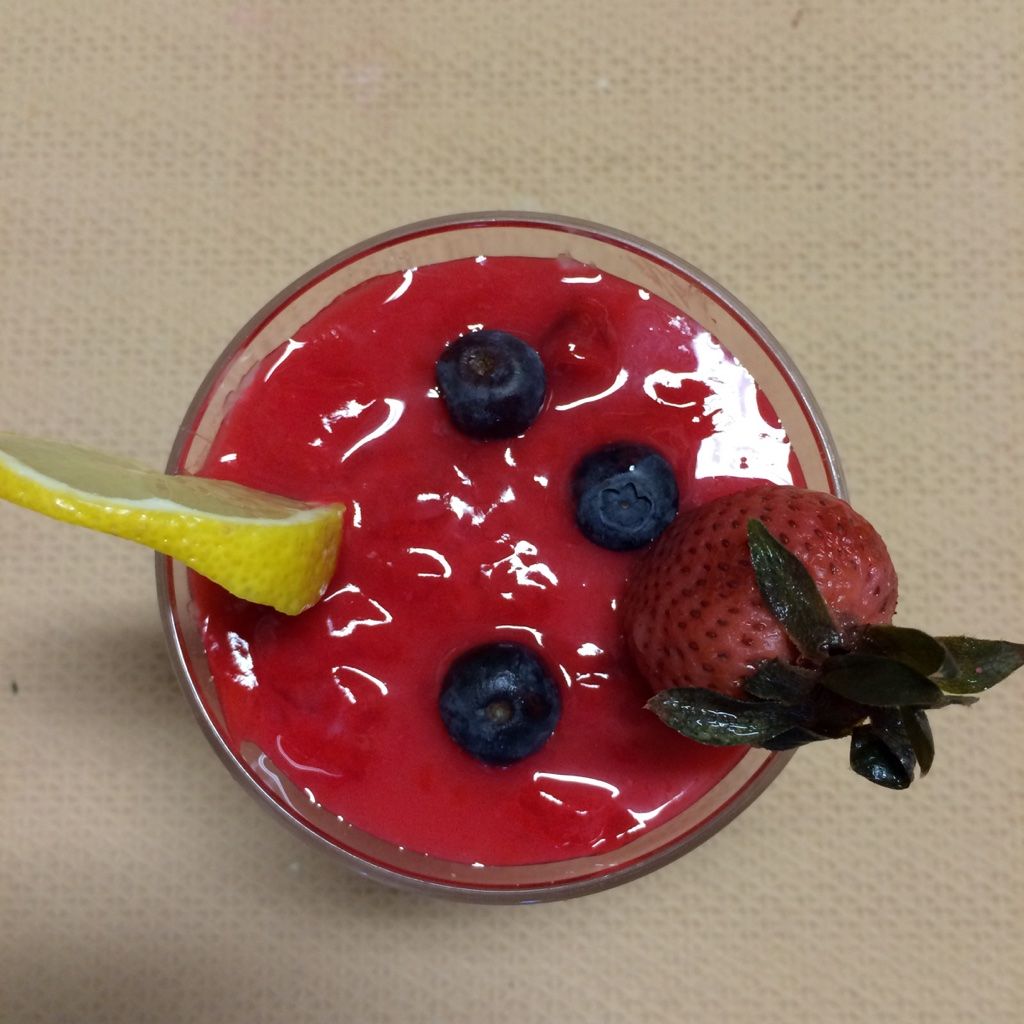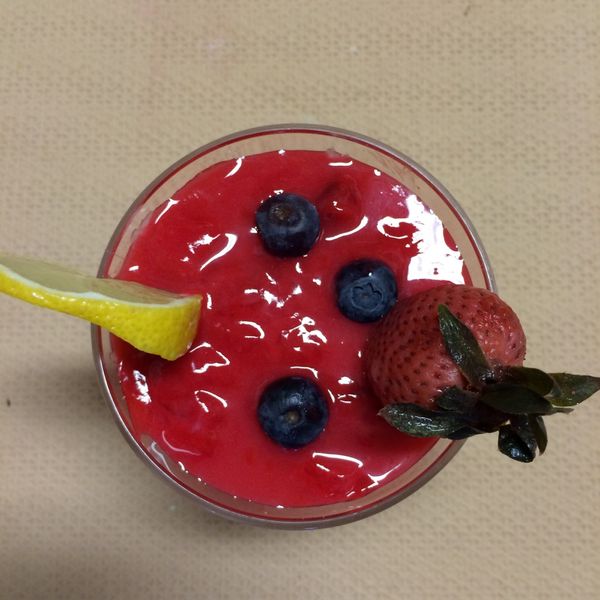 This will be my first dish involving drink. Thanks to Tatyana's recipe on how to make raspberry cheesecake dessert. Luckily Walmart is close to my house which facilitates me to buy necessary groceries on my way home. Of course I needed raspberries, cookie crumbs, cream cheese and few drops of flavor. Not related to food ingredients, but to make better presentation, I bought a whiskey glass to make this dessert.
Not that I drink a whiskey, I could have done it in regular glass. But hell yeah, let's make it big. Glasses were cheaper than I thought. I simply love Walmart for their prices and quality!
It's an important fact of making these drinks is that you just need to make sane choice of glasses and color combination. It doesn't need any extraordinary efforts too. You can get nicely decorated and professional looking drink with least amount of time and hard work.
As explained in the video, we will need 3 layers of decoration. The first goes with cookie crumbs.(It need nod be cookie crumbs specifically, but it's good idea to have sweetened crumbs made of anything). This act as a base for our drink. Second goes cream cheese layers. Here you can go with flavor of your choice. I usually use lemon, strawberry or butter cream. Third and top most goes a raspberry syrup. (You can also make strawberry syrup if you prefer it). If you feel like it, you can also add respective essence to syrup to make it good smelling.
Before you pour this syrup on the top of cream cheese layer, make sure to refrigerate it for at least couple of hours. It will make sure layers below it are firmly stuffed and solid. This will keep syrup from dripping down all the way to the bottom most layer. Once you get it out from fridge, gently add raspberry syrup on the top of it. Garnish it with mint leaves and lemon chip. Serve cold.
Here are some of the snaps :
Raspberry Cheesecake Snap 1: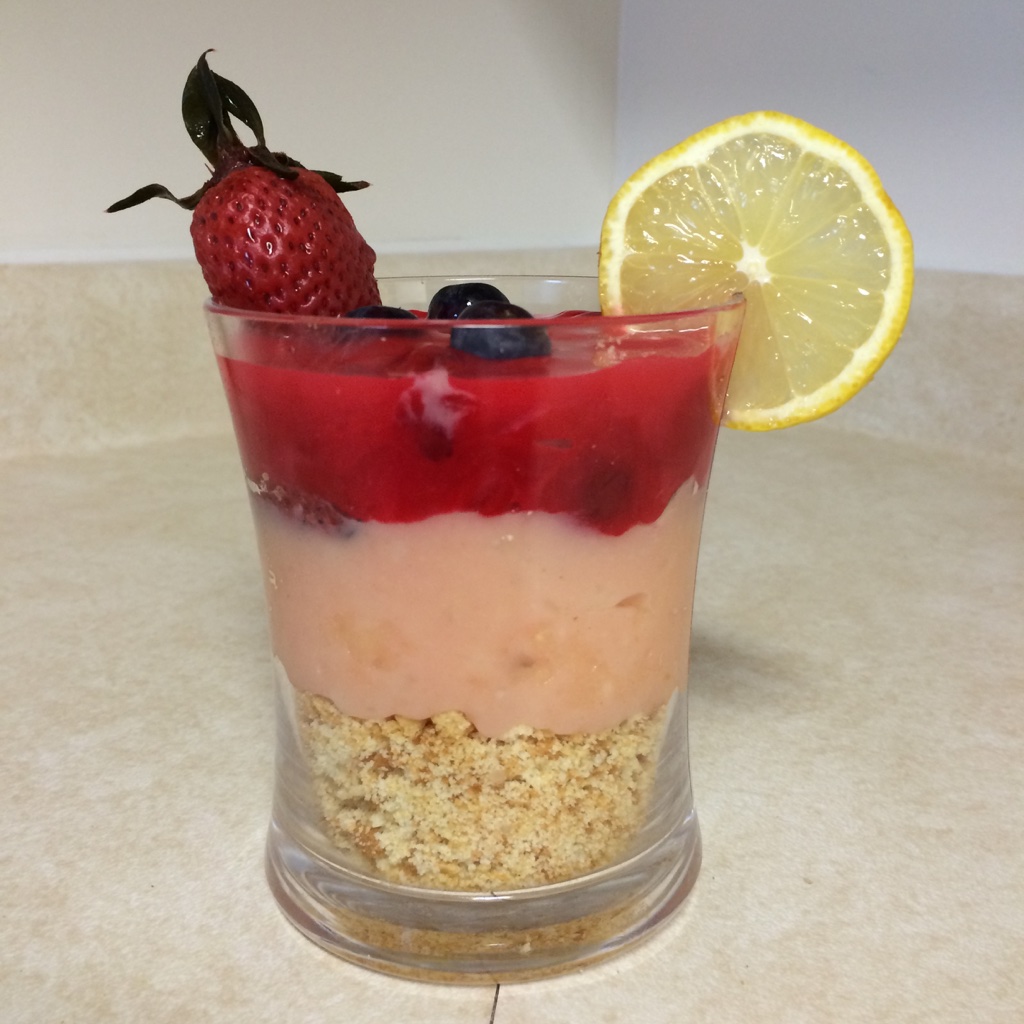 Raspberry Cheesecake Snap 2:

Raspberry Cheesecake Snap 3: