Red Thai Curry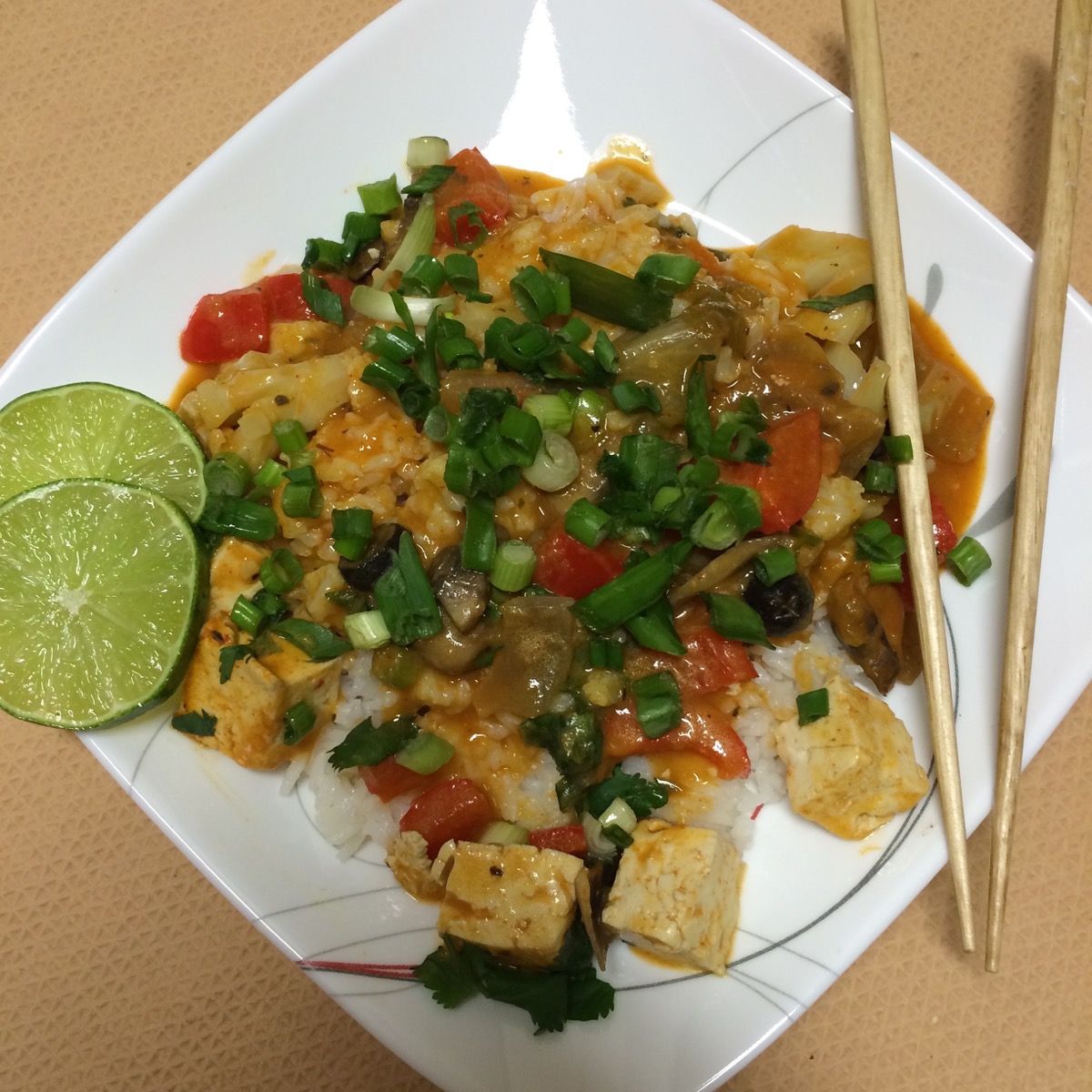 I know those times when I used to go to Basil on Short North. It happened first time when my manager took me to Basil for lunch in the first week I started working for DuetHealth. I liked the food and since my manager paid the bill I never felt how expensive it was. Though to be fair the way it was setup I knew it must be out of my budget for daily lunch.
If you take a look at menu, it will cost you somewhere between $12-$16 including tip assuming you put at least 20%. The reason I stopped going there was management's decision to cut off lunch special. Basil would serve lunch special which would include a soup for starter, side such as egg roll, crab wantons and entrees which would include noodles and rice menu. All for just $8.5 plus taxes and tips would go around $11. It was ok for me to have it once a week, but when they closed this menu, I was mad. They never brought it back and now it's been 6 months since I last visited it. So no more green or red curry from Basil for me. So the only option I had was to make it at home.
Thanks to YouTube video on How to make a Thai red curry. There were bunch of ingredients I had to bring from Walmart. It includes but not limited to coconut milk, red thai curry paste, soy sauce and stir fry sauce. I also had to buy few vegetables such as cauliflower, cabbage, red peppers, cashew, peanuts and celery.
For some reason I did not make it too spicy. Either I put red curry paste too less or put coconut milk little more. But adding stir fry sauce improved its taste in terms of spice level. Besides I also made a rice to take this curry over. Curry just looked awesome. But I myself was not happy with final product.
Tomorrow I am going back to Walmart to make preparations for this week's recipes. The purchase will be directed towards donuts, red thai curry (One more time) and chicken.
Here are some the pictures of Red thai curry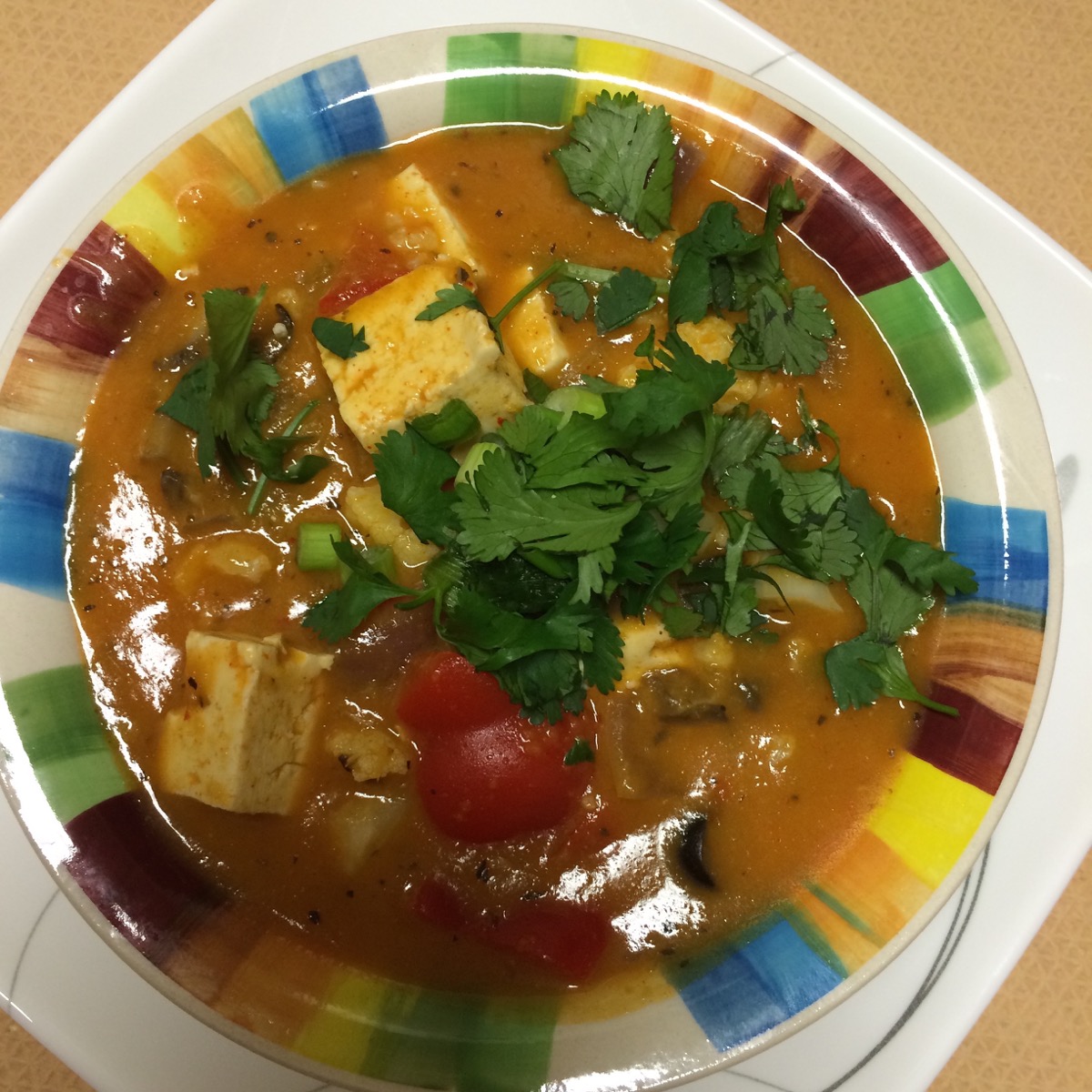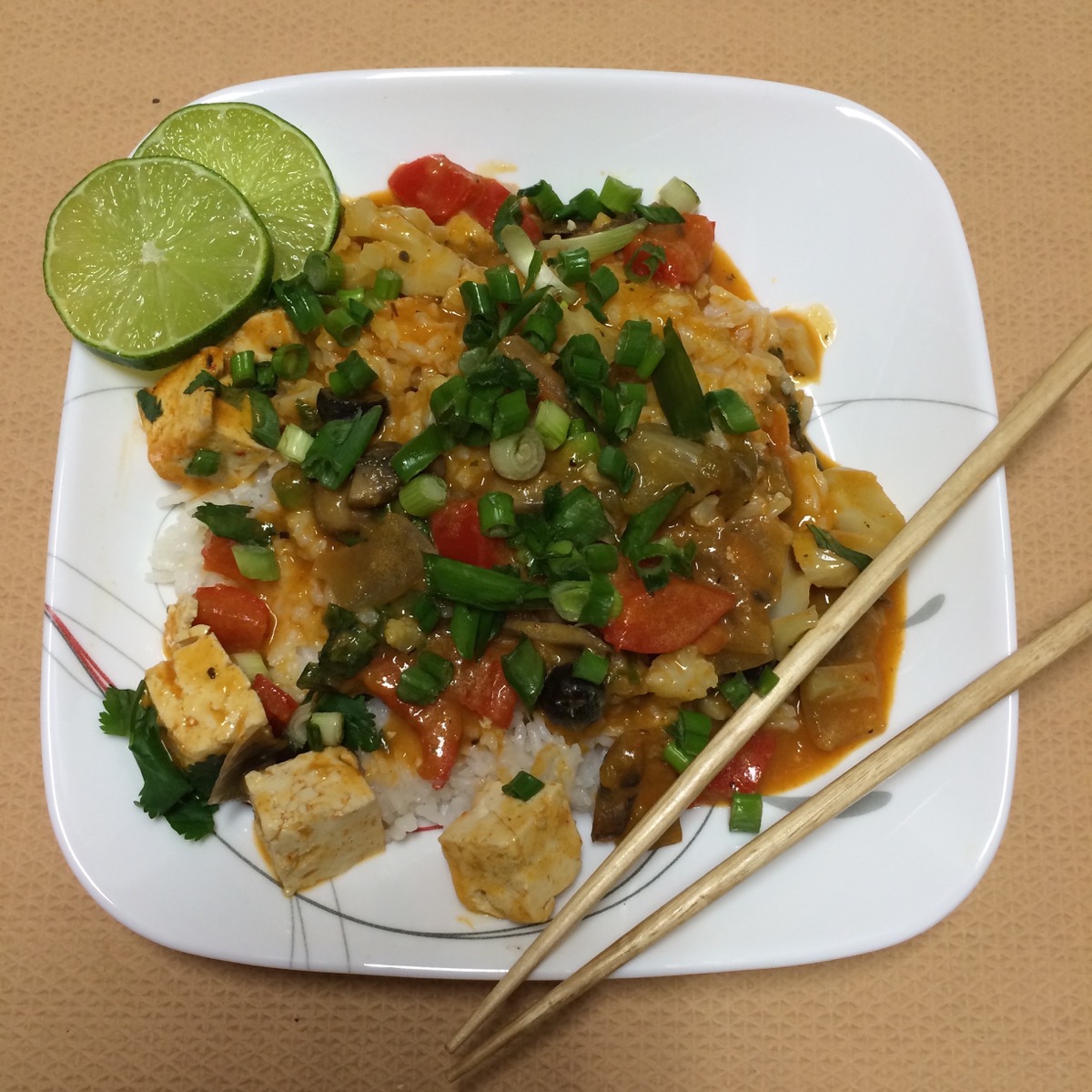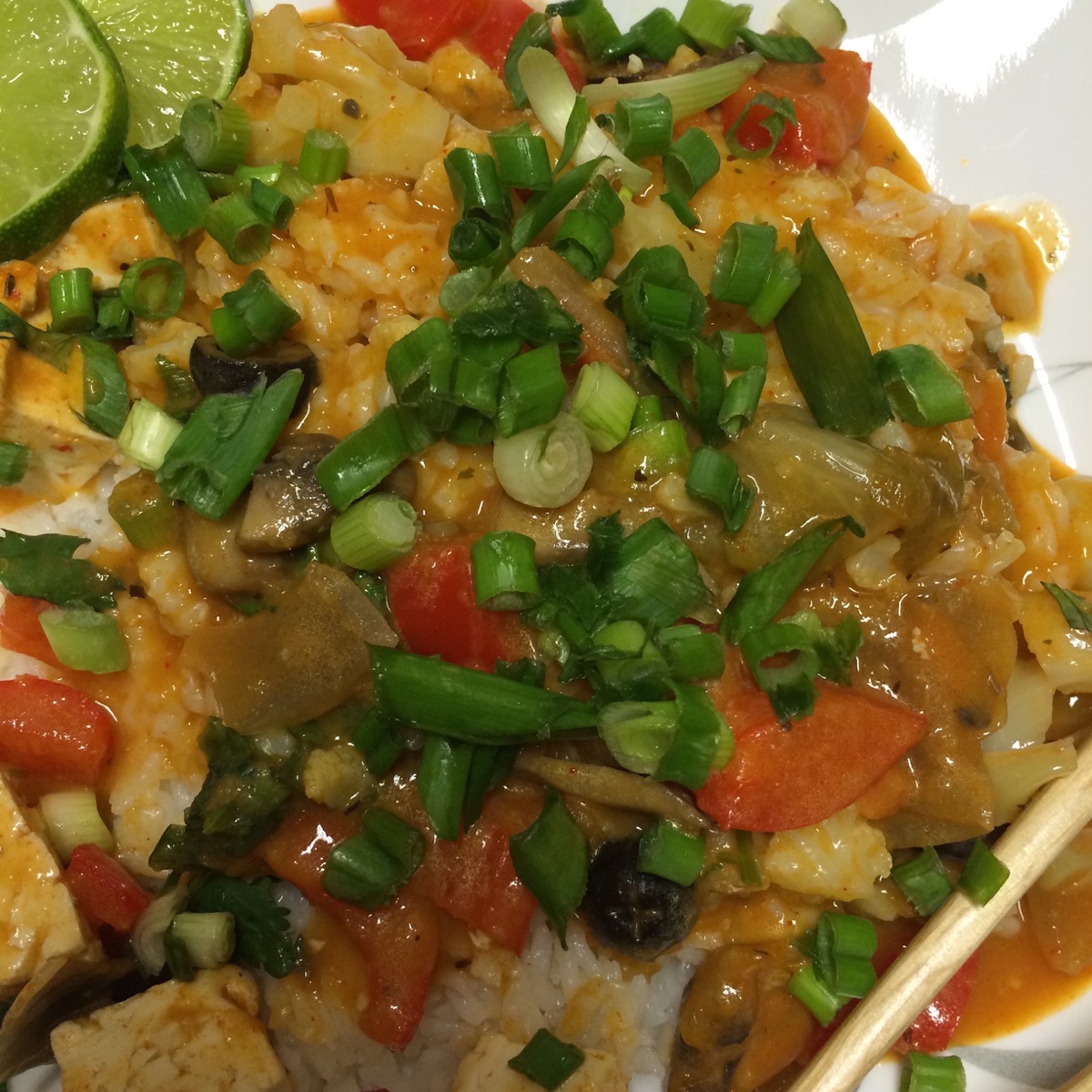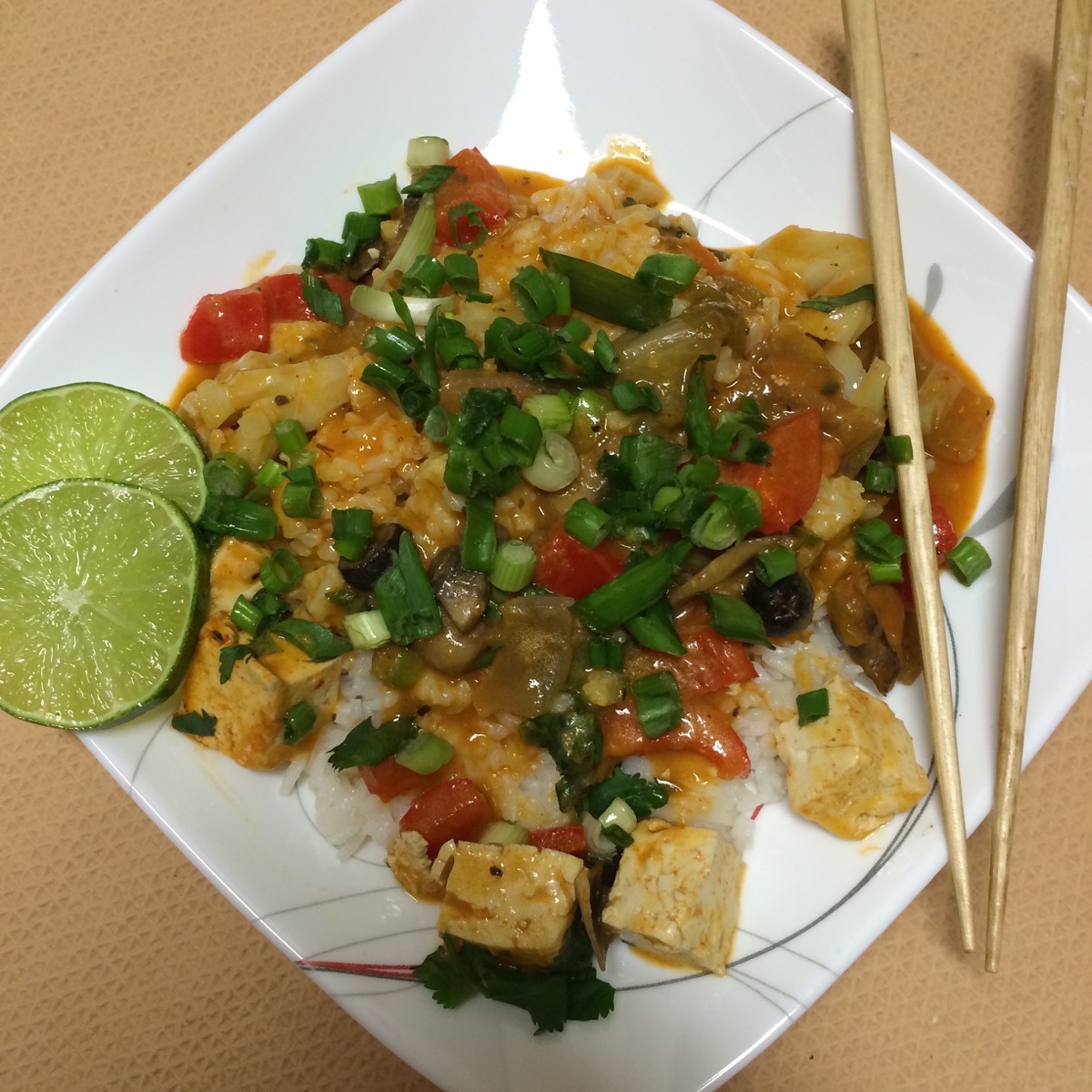 Hope you liked this post. As usual if you have any questions on how to make this curry or need help let me know. You would also like to go through Another YouTube video on How to make a Red thai curry. I found this tutorial equally helpful in order to make homemade curry.
I will be more than happy to hear your thoughts on this. Happy cooking!