Released Simple Signature app to the App Store
I had been planning to do it for months. But finally I got a chance to do an actual action. Yes, I successfully submitted Simple Signature app to the app store yesterday evening. This is my last app submission in US before I depart to India next month. (Possibly last app ever delivered from US if my visa gets denied!). It feels good. This is great for it that I was able to get some feedback from one of my friends who has iPad Air in possession and was kind enough to critic on my work.
As you might have guessed, I really struggled in terms of adding attractive and polish design. I am not really designer and it hurts to my apps. But nevertheless, I am improving my design aspect and hope to get it better at it.
App is completely free. I will update it with app store link once Apple completes the review and publishes it on the app store. It took me almost 2 months to write this app. I already had Signature making library on GitHub which I used as a scaffold for building this project.
Today I got the confirmation that app has been successfully released to the app store. Thanks to Apple for that. You can download it from Simple Signature App on the App store.
Special thanks to my friend Nitin Ainani for taking time to meticulously going through and thoroughly tasting an app letting me know design improvements and bugs.
Let me know how you look an app. I am open to suggestions and feature requests. If you have any, please do not hesitate to contact me, I will be more than happy to accommodate them in the future releases.
In the meantime here are some of the amazing screenshots of the app I took. I am looking forward to hear your feedback on designs too, as that is one place where I struggle the most as long as app development goes.
Home Page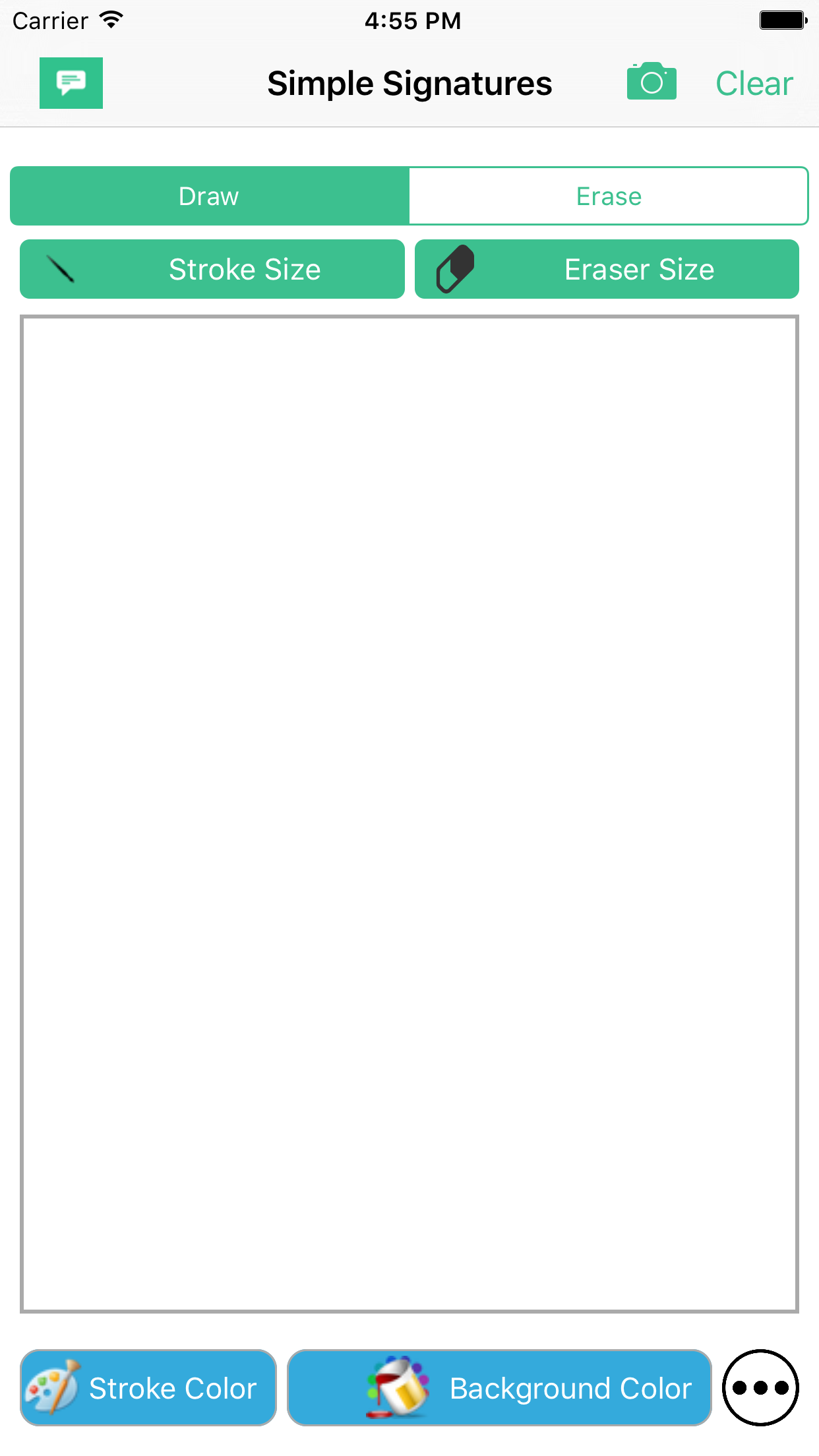 Home Screen background color picker

(The color picker provided in the above screenshot is the courtesy of iOS Color picker library. Thanks for making color picker available on iOS)
Additional Options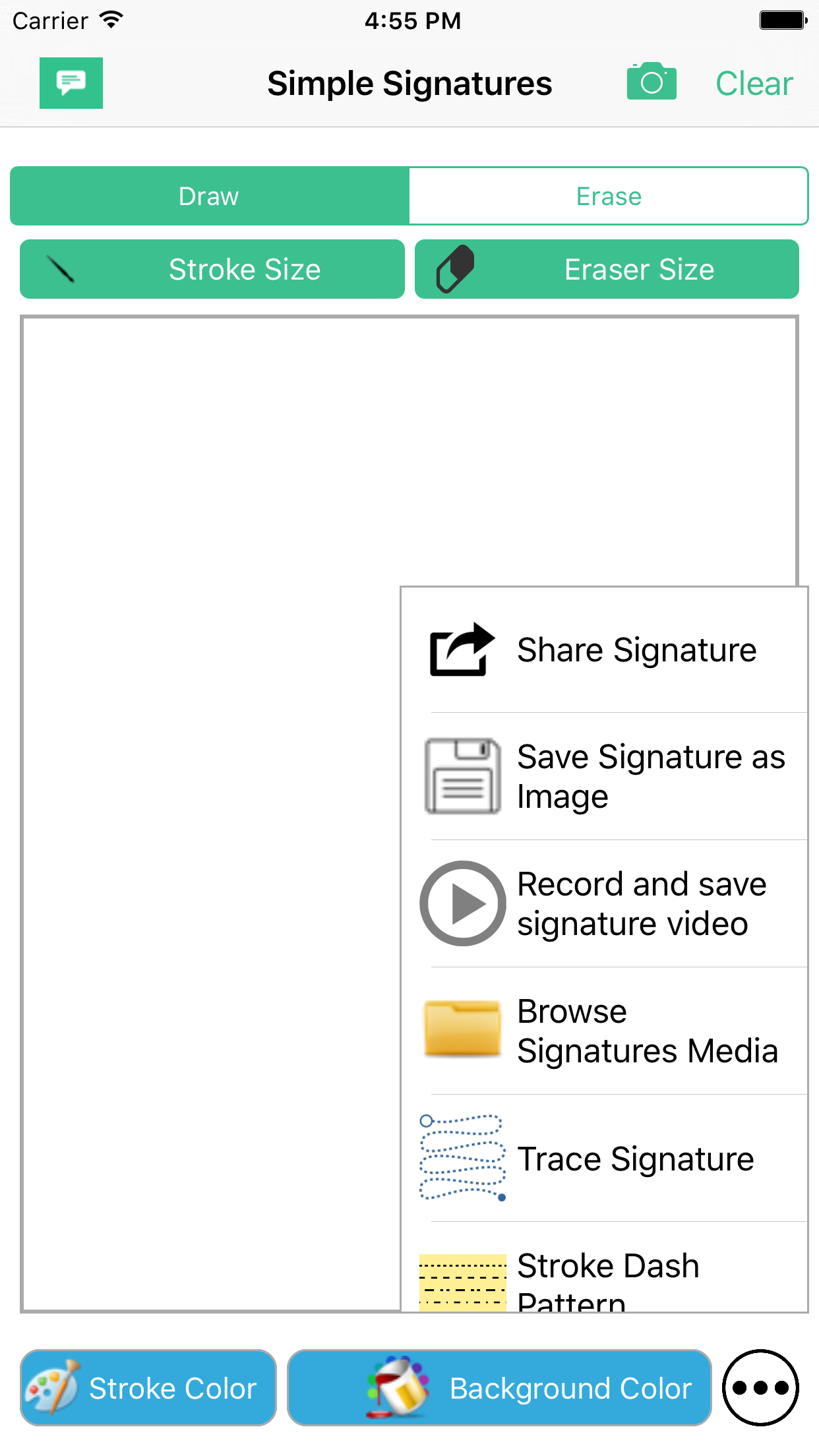 Local file browser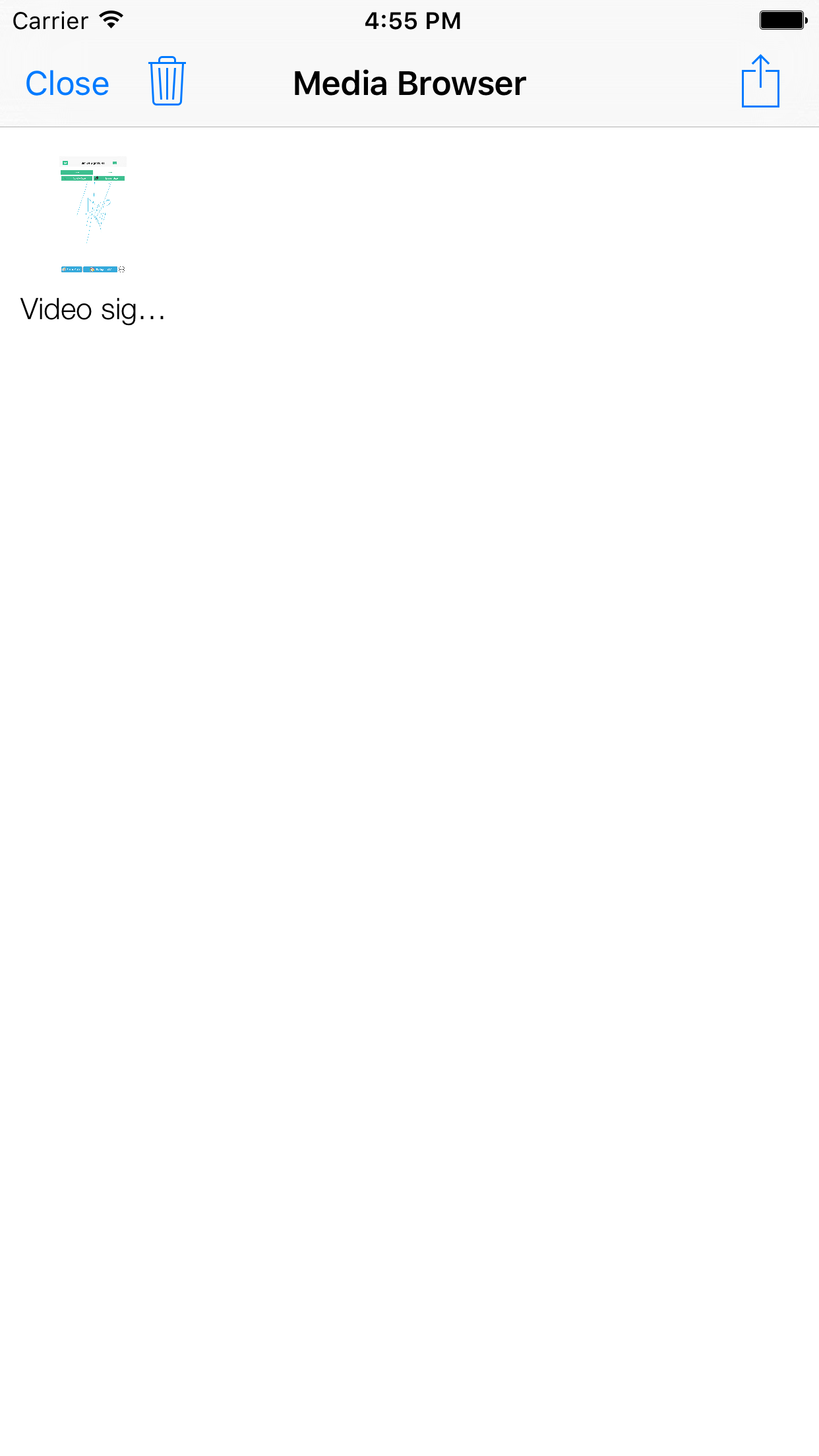 Line styles picker