A delightful Thai basil chicken fried rice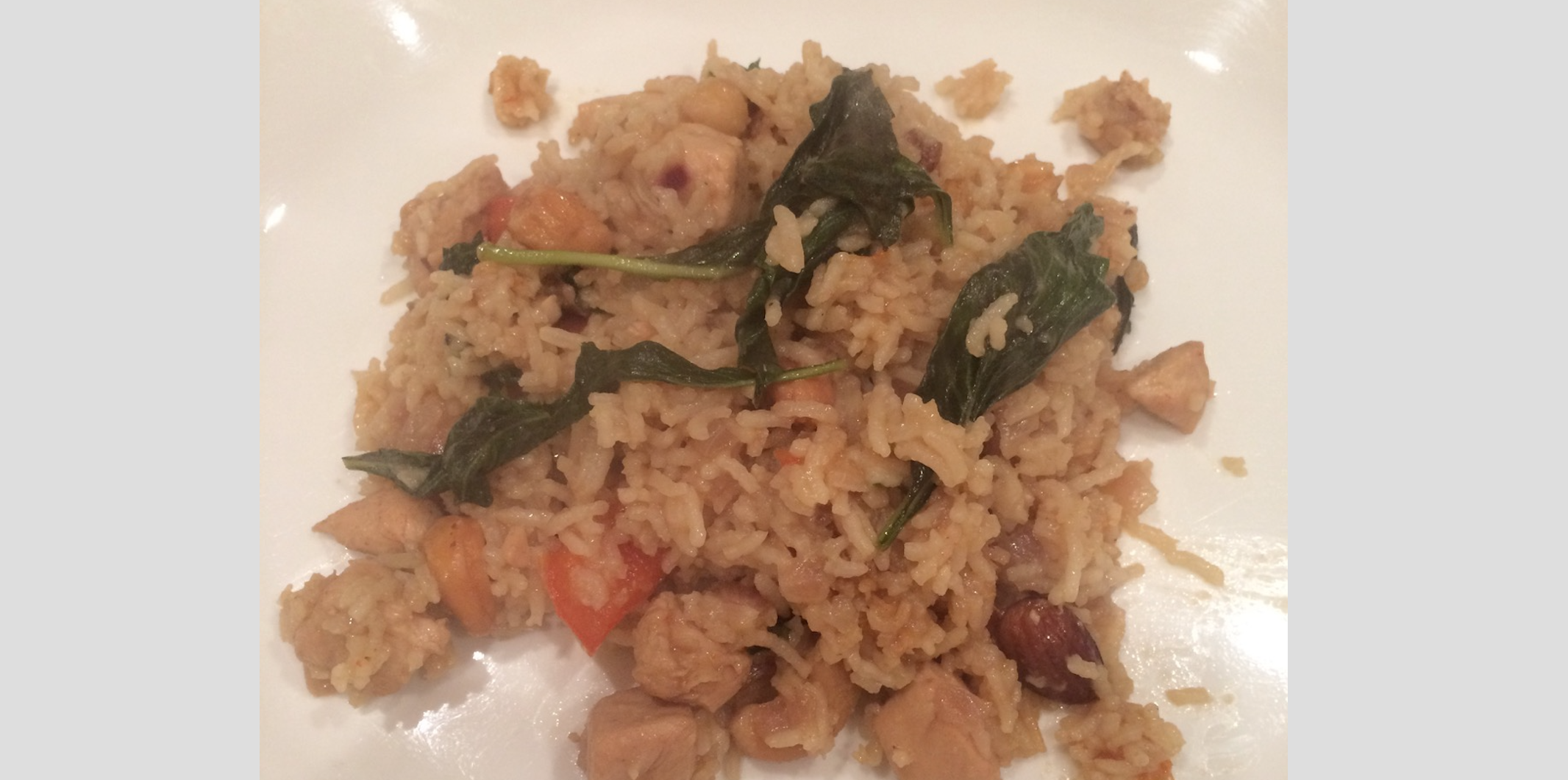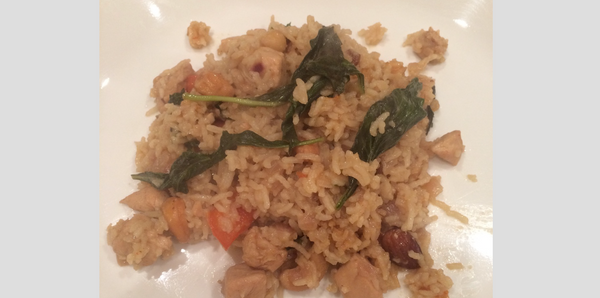 There is one place that comes to my mind when someone says Thai Basil Fried rice. And that is one and only Basil Restaurant in Columbus. I used to go there frequently just to try their amazing Thai basil fried rice. Yummy!
As years passed, I stopped going there and started adding variety to my food choices. But I still loved their food. Afterward, I've had the opportunity to enjoy Thai food in various places. But the way this place delivered their food had no match at least in my books.
As my resolution to prepare a few recipes until next month, my next goal was to make a Basil chicken fried rice. I added chicken for extra taste, but it wasn't totally necessary.
Thanks to AllRecipes.com, I got the recipe which could go as close as possible to traditional implementation. The recipe is very simple, but just like other frying recipes, it takes time.
I already had a rice, bought extra Basil leaves, chicken thighs and fish sauce. The good thing about it is, although it sounds difficult and is tasty, it's not difficult to prepare at all.
After I prepared it for the first time, some tips from my experience are listed below,
Make sure not to overcook the rice. Eventually, we have to fry rice in the pan. Overcooked rice can stick together and spoil the whole recipe

Make sure not to cut corners while adding Basil leaves. When in doubt, feel free to add more. But if you add less, it does not do justice to the word "Basil" in the title

The ratio of Soy and fish sauce is important. I mixed soy sauce and fish sauce in the proportion of 1.5:1 respectively. It's up to you if you want the variation in taste

Feel free to add more vegetables if they're available. Spring onions could be sprinkled on the top for extra decoration

While frying the rice in final stages, make sure to maintain medium flame and keep stirring it constantly, otherwise, only one part of fried rice will get burned and give the weird appearance to the food
Here are some of the photos of the final product,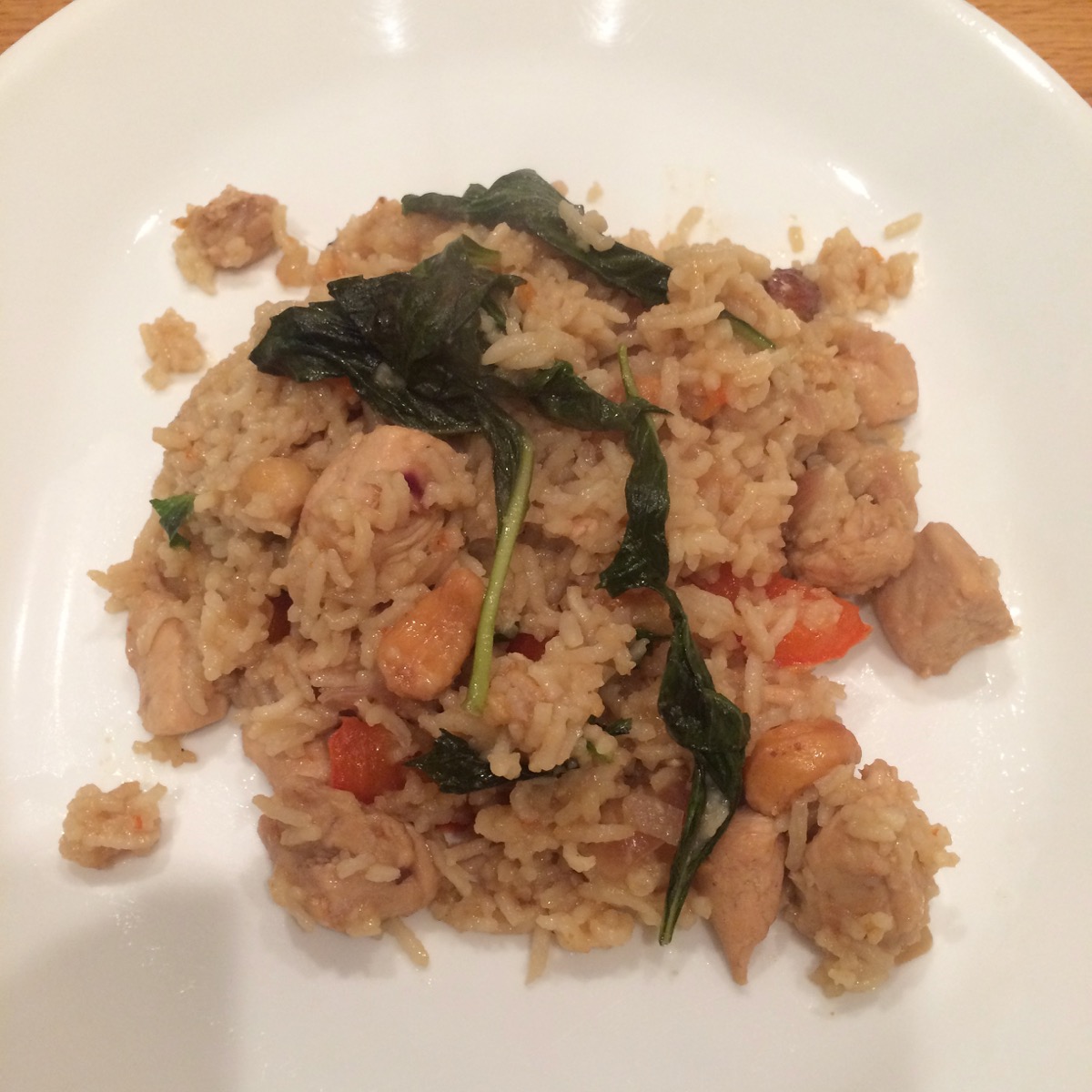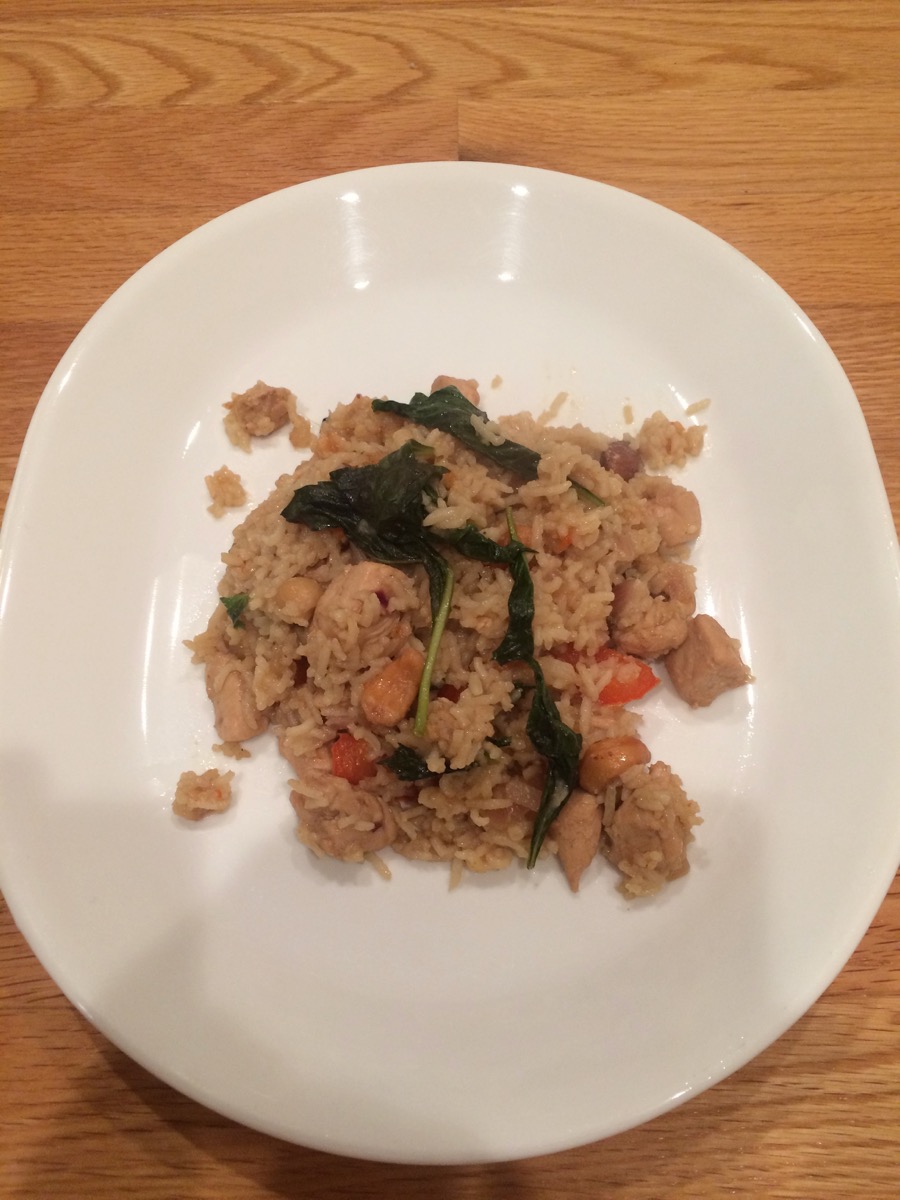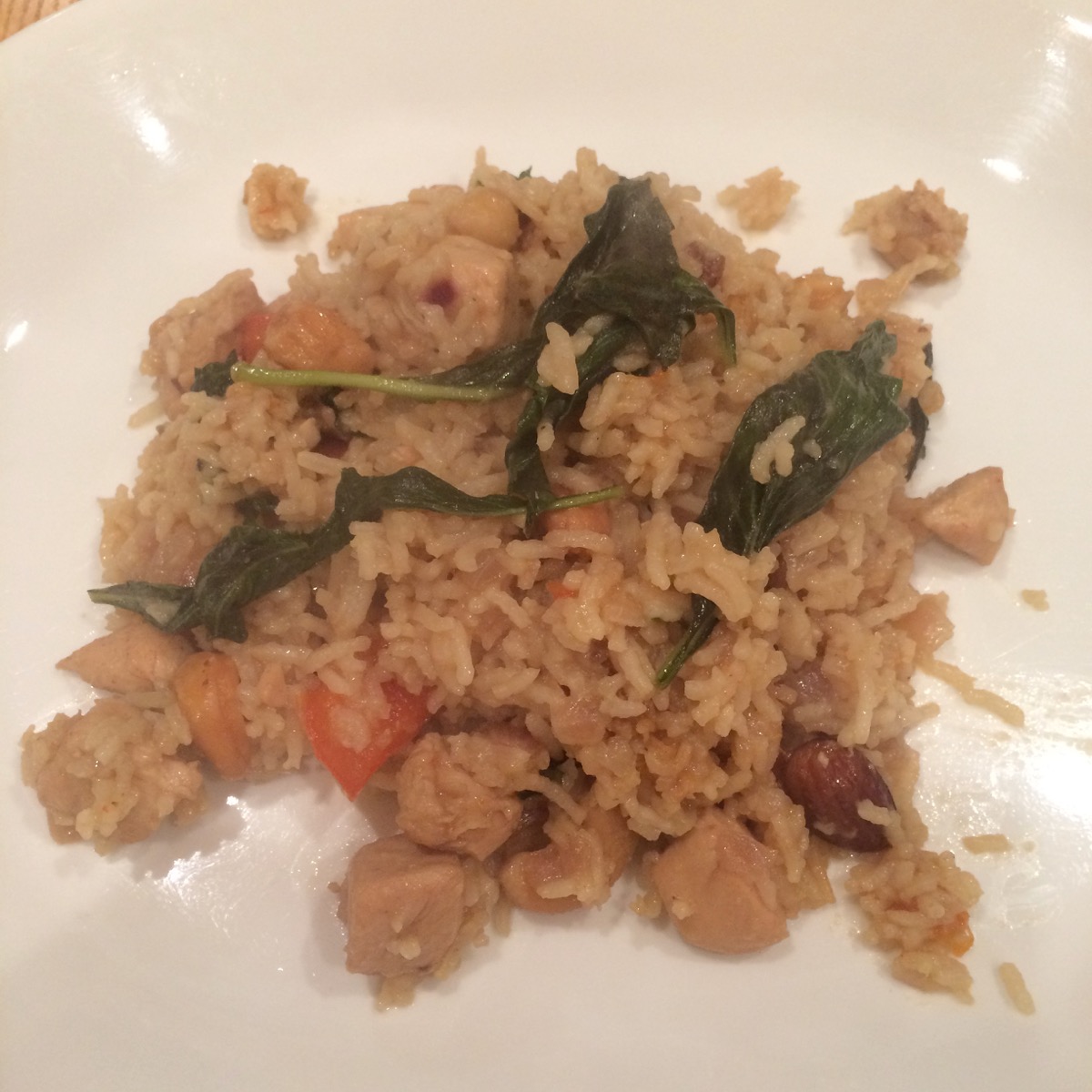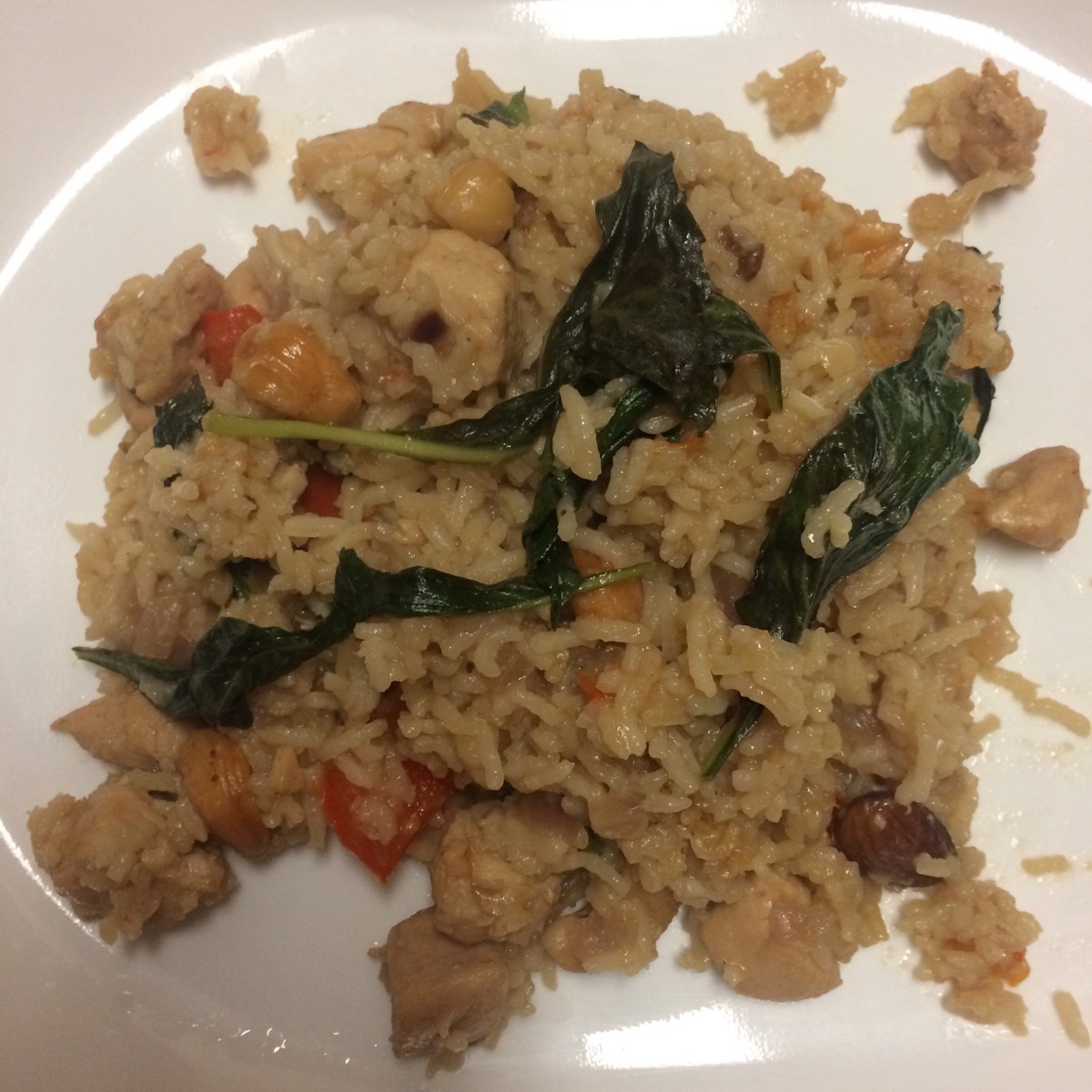 In spite of my biggest fear of putting excess soy sauce, this recipe went well. It wasn't so spicy, not very sweet, sour or bland. The only thing I would like to improve is to make it less dry next time onwards. It was so good that I regret to have taken only 1 cup of rice to prepare it. Unfortunately, I can only have it twice for a food. Will certainly rectify this mistake the next time I go and make another batch of "Thai Basil chicken fried rice"
I had Basil fried rice for dinner tonight, and it was absolutely yummy and divine. I am so happy after I was done with it, my full kitchen was smelling like Basil leaves