Useful Travel tips from my experience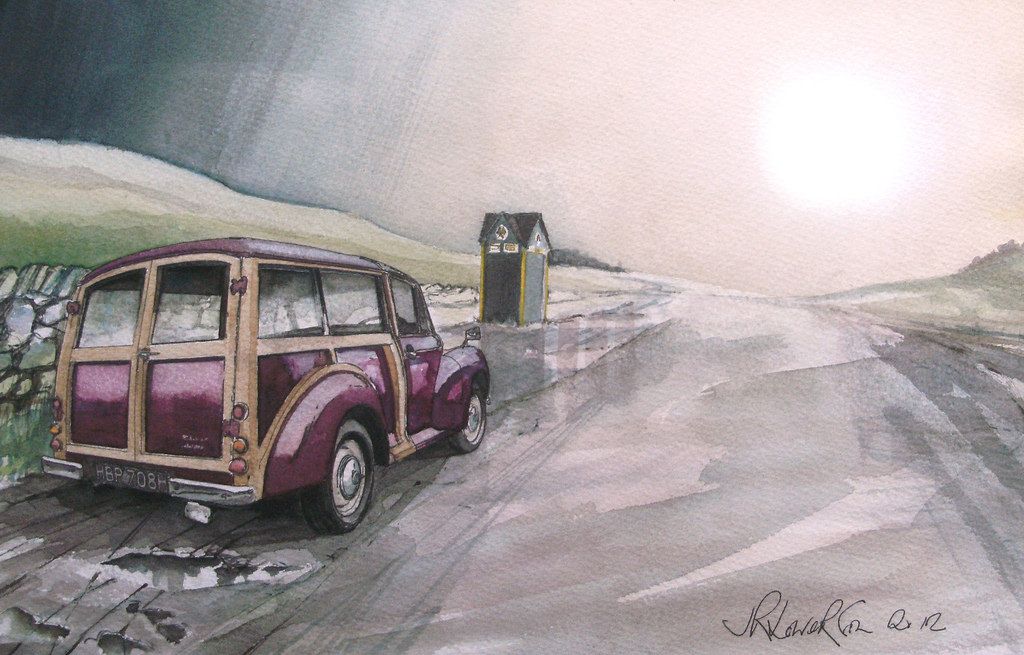 I have been traveling quite a bit recently. It's generally for tech conferences, business visit, or visiting a family overseas. After all the travel in last 8 years I have learned so many things and want to put them together in this blog post. Most of them are related to an international travel, but hopefully they'll be useful for any general travel.
Tips are compiled in listed fashion with few sentences describing why they make sense. I am going to keep these descriptions shorter for the sake of simplicity and time-saving. Feel free to reach out to me directly on Twitter if you have further questions.
Start packing bag with experience
Packing the travel bag has to be one of the most boring tasks for me and I try to postpone it as much as possible. However, it depends on how much experience you have with travel. If you are traveling long distance and haven't done it few times, I would advise you to start a week early to make sure you don't forget anything. If you have travelled at least 8-10 times on similar journey, 2 days are enough for packing everything as long as you know what is needed and what was forgotten last time.
2. Make a checklist
Always make a checklist of things you will need to carry for a travel. You can divide them into category such as hygiene, luxury, clothes, medicines etc. As you put them in the bag, start checking them one-by-one. With experience you can refine this list with only necessary items and it also helps you to keep track of things which must not be forgotten before leaving the house.
3. Check in ASAP
Most of the airlines allow passengers to check-in within 24 hours of departure time. Make sure to take advantage of this by checking in early and choosing any seat you want. Sometimes airlines assign seats randomly. If you decide to check-in early, they allow you to choose the sit of your liking. Make sure to input all the passenger and travel details such as passport and visa information. It will save you a lot of time as you go to drop-off luggage. If not, airline representative will have to do all the manual check-in tasks which can take several minutes.
Note: There is a separate and shorter line for passengers who have already checked in online, and have come just for a luggage drop-off.
4. Buy ear-plugs and chewing gum
Not all people suffer from intense air pain due to sudden change in cabin pressure inside the plane. However, unfortunately I am the victim of this problem. Every time plane starts to descend, I experience a sharp pain in my ear drums which is unbearable and I have a thought of never traveling by plain ever again. If you do suffer from the same thing, I would suggest either eating chewing gums or covering ears with ear-plug.
5. Make a list of places to visit
Visiting fancy cities like Paris, Vienna, or London could be quite challenging. I would advise that you get a list of all the places you wish to visit and make a day wise plan. That way you can make a judgment about how much time you wish to spend at each place. Also, check for extra parking fee, entrance admission and hours and add them alongside names of places. Zoos, museums, and other indoor attractions are usually open only between 9 AM - 5 PM so you might want to adjust your schedule accordingly to visit them all within this range.
6. Buy a city pass
City pass is a common thing nowadays and is offered in major cities. I would strongly recommend to buy one as it offers you to visit variety of attractions with lots of savings. But beware that these passes get activated the first time you use it and they're valid only for few days. Some city passes even provide the list of tourist attractions, maps, and free access to public transportation within city limits.
So far I have bought city pass in following cities
New York (Hop-on hop-off bus ride + Attractions)
Chicago (Attractions)
Boston (Attractions)
Vienna (Attractions). You can also buy 5, 3-day public transportation pass at inexpensive rate
London (Attractions)
Amsterdam (Attractions + Unlimited local public transportation)
If you're visiting a new city, please check it on CityPass if they have such offering in that city. Strongly recommended!
7. Don't spend too much on hotels
It is applicable irrespective if you're going in as a tourist. As a tourist, you will spend most of the time outside and will come to hotel room only for a sleep. In this case it doesn't make much sense to spend too much. I would suggest get a decent hotel, but don't bother booking 4 or 5-star hotel for entire stay. Even better if you're visiting expensive cities like NYC, make sure to find cheap hotel away from Manhattan, such as New Jersey. Since NYC has a good public transportation system, you will save both time and money traveling back and forth between downtown and your hotel.
8. Make sure to get cash from banks or local exchanges
Getting a currency in foreign land could be easy but can come with a price. Currency exchanges on airport are known to exploit tourists with extra fee or ridiculous exchange rates. You can go to them in case of emergency, but it's cheaper to get cash right from your bank who can treat you fairly as a long-time customer.
9. Drink a lot of water
I make this mistake every time! Not drinking enough water and then dehydrating myself to core. Doesn't matter if you're sitting in the hotel room or traveling all over the city. Jet lag already makes your body feel tired and lack of water can make it even worse. One time I almost passed out after overseas travel and had to go to doctor who eventually blamed it on excessive dehydration and partially on jet lag.
10. Learn the local language
Now this is hard to follow, but fun when done correctly. Now some cities might be cosmopolitan and their inhabitants might be good at English, but it's not always the case. If you're visiting inner parts of Germany, Cities in South America, or Paris you cannot expect everyone to speak English. German, Spanish, and French - Being roman languages and close to English, shouldn't be so difficult to learn if you devote at least 6 months into it. For example, I learned Spanish when we went to Costa Rica and Peru last year. Since I am planning to visit Paris some time this year, I have started taking French lessons and it's going great so far. Speaking in local languages (Even if you're not perfect at it) helps you connect with local populations and get to know things which wouldn't be known if you don't show an interest in their traditions and cultures.
11. Make use of the public transportation
If you're visiting a place with available and amazing public transportation, you're very lucky person. You're saving a lot of money and time. Although second only applies to congested cities like NYC and Chicago. Taxis are expensive and they add up as you visit more and more places. Do your research before you visit the place and get 3-day, 5-day, weekly pass which will allow you to travel unlimited.
From my own experience, Boston, NYC, Amsterdam, Berlin, London and Vienna are  some of the good cities with excellent reputation for public transportation - and they are cheap! One note about Amsterdam though - When you buy  Amsterdam city card, it comes with free transportation within city perimeter. Do take advantage of this amazing offer!
12. Get a credit card without foreign transaction fees (Thanks to my friend @jay18001 for this suggestion)
Traveling on foreign tours often involves several transactions. Unless you're in Berlin, most of those transactions are going to be on the credit card. If you have a credit card, which does not charge foreign transaction fee, you can buy things in foreign country as if you're in you are home. Make sure to take it into consideration in addition to just earning free points.
Currently I have CapitalOne Quicksilver card which does not have any foreign transaction fee. This is after I abandoned Chase freedom card which once charged me 3% (Or $80) for a single foreign transaction. Since I frequently travel to Europe and India from USA, Quicksilver card works best for me.
It's 2019 already and you can ask your bank to provide you with chip equipped card for extra security. If you're visiting UK, please make sure it also supports contactless transaction, as almost all the shops I saw there used to accept payment through contactless mode.
Note: This post is WIP. I will make further additions as I recall and append important things from experience and mistakes