Butter Cookies with Eggs - Attempt #2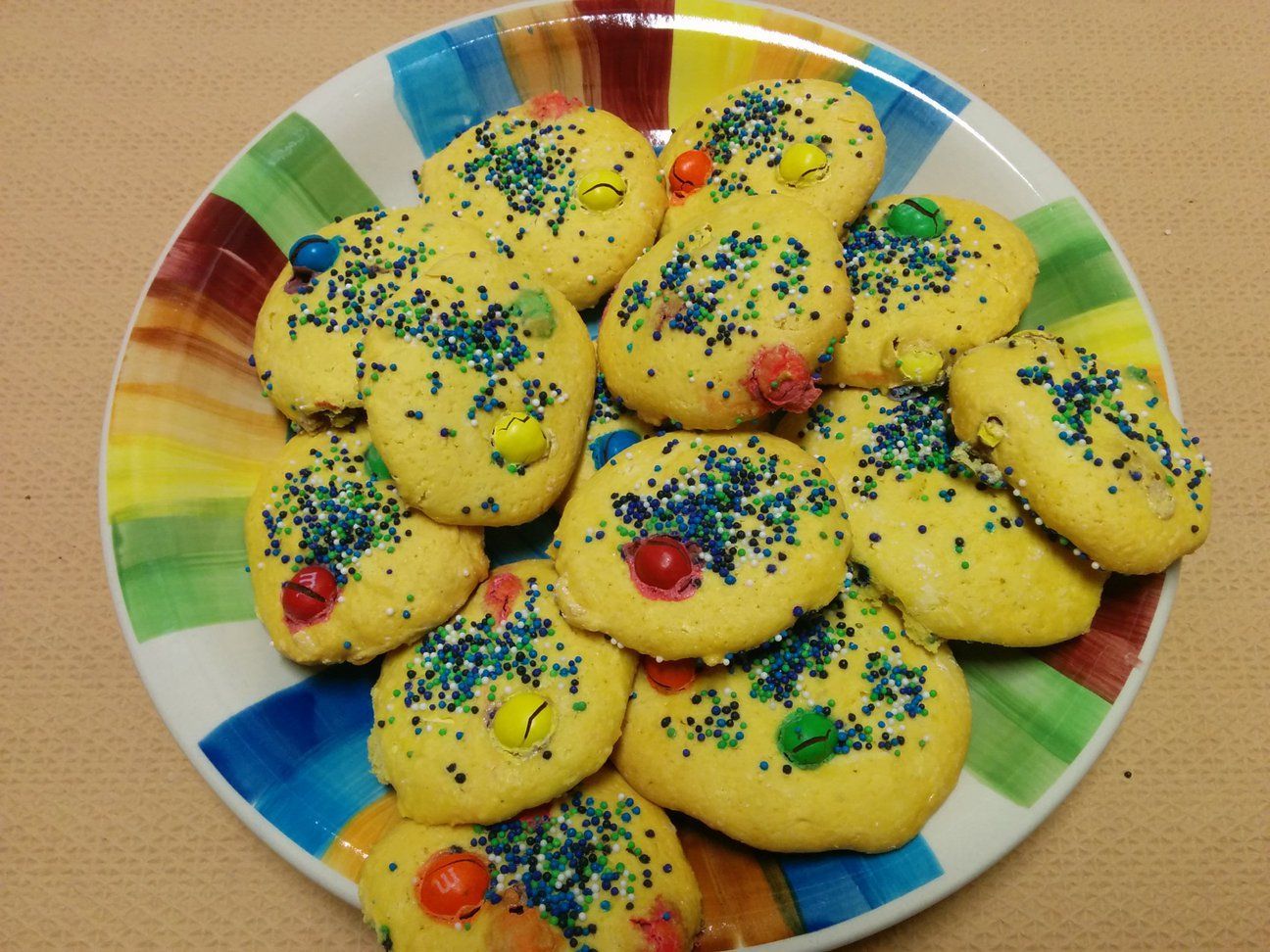 This is the second article in my cooking series on how to bake cookies. Of course as I mentioned in the Previous post, my main source of reference and inspiration is VahChef YouTube channel.
So, in the second part I used similar ingredient and procedure to make cookies with few additions. Since I had some eggs with their expiry dates closing in, I used them to make a dough. I used little bit of corn starch too. (Not sure if that was good idea since the YouTube chef never made any mention of them).
Also the quantity of butter used was slightly less. Since I added 3 eggs to the dough mixture, it became too liquidy and I had hard time making dough out of it. Result was I ended up adding extra corn starch and all purpose flour. (Which I think was the reason in slight degradation in taste for the final product).
But despite these changes, I honestly liked these cookies as equal as the first part
In order to improve presentation I also used a edible decoration and yellow color in addition to above mentioned changes.
They are small changes but they brought in big feedback improvements
Also, I did not add baking soda to cookie dough this time since last time I did, cookies swelled too much even for slightest quantity. Besides I guessed having eggs in the mixture would make cookies fluffier so baking powder would prove to be redundant.
Due to mixture inconsistency, it took longer for me to make cookies compared to first part. (It was acceptable since I did not have to go to the office next morning :-)).
So, here is the final product once more. Of course they look better than the first part and they tasted good too. (Who am I to say so since nobody but me tasted them. But next time I would like to have someone over for food supervision, judgement and critic)
Snap 1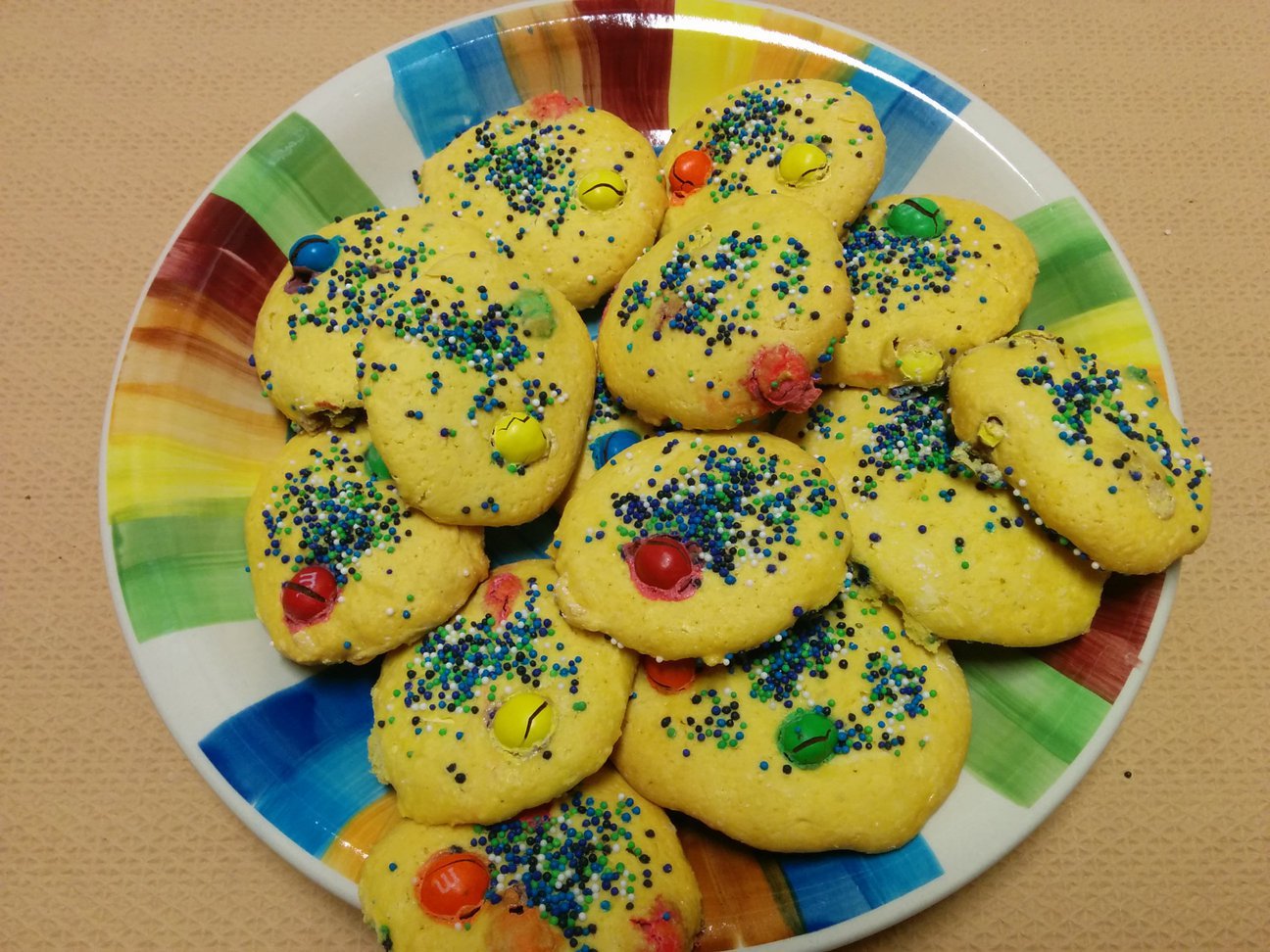 Snap 2
Snap 3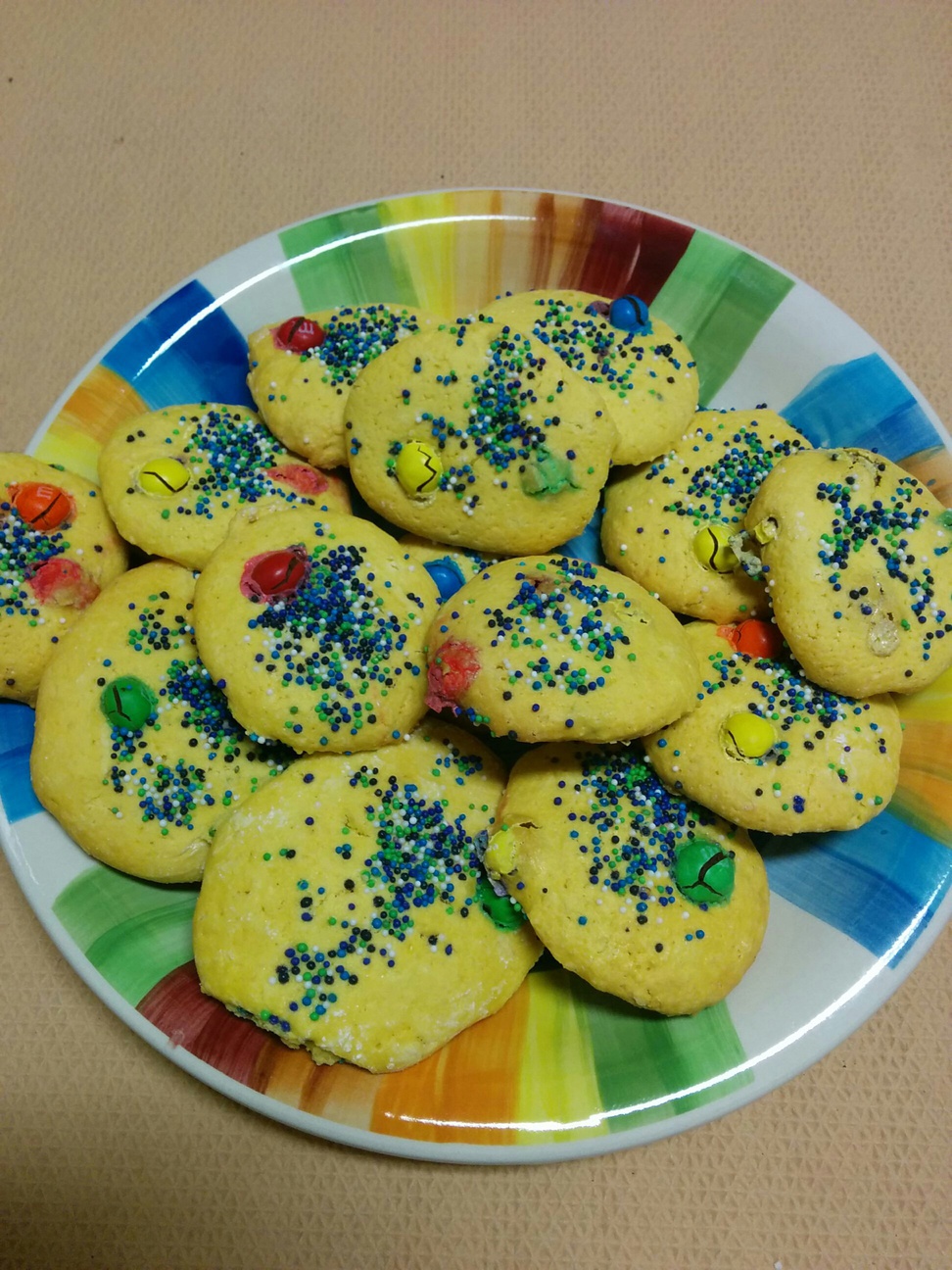 I hope you liked this post. If you have a sweet tooth, be my guest. I would also like to have someone over and besides it always help to have one more helping hand in the kitchen.