Central and South America Trip - Part 2
This is the second and final part of my blog post about our recent Central and South America trip during Christmas and New Year.
You can find the first part here.
In the last post I finished my story when we left for our flight to Lima. I will continue from that point on and Day 6 of our trip
1. Day 6 / Dec 28 - Flight to Cusco
Woke up early to catch early morning flight to Cusco. We were late by several minutes which made us miss it. Luckily Peruvian air staff was nice enough to let us on next flight. This flight - unfortunately got delayed by several hours taking off at 2:30 instead of scheduled 11:20.
Peru from the flight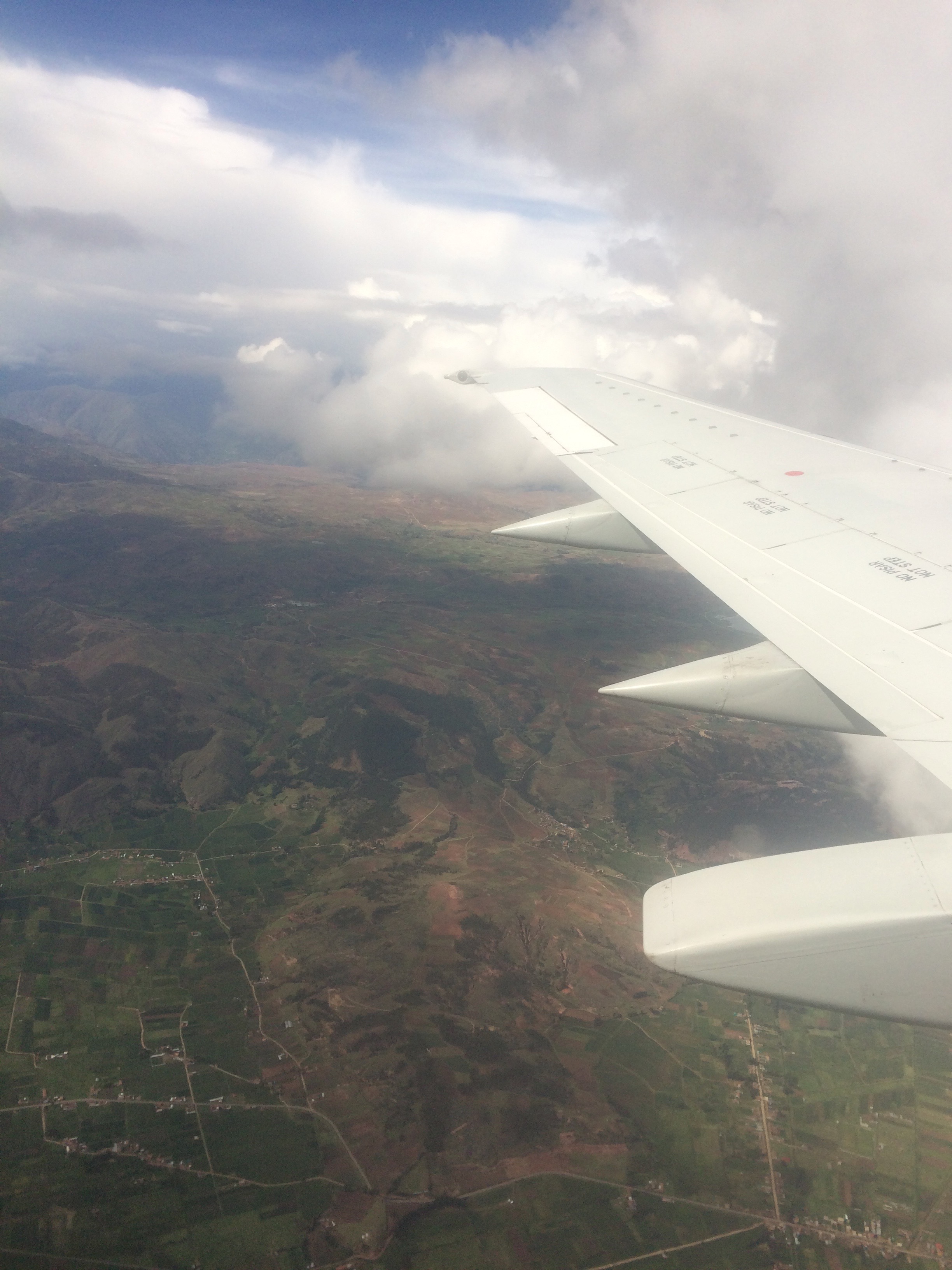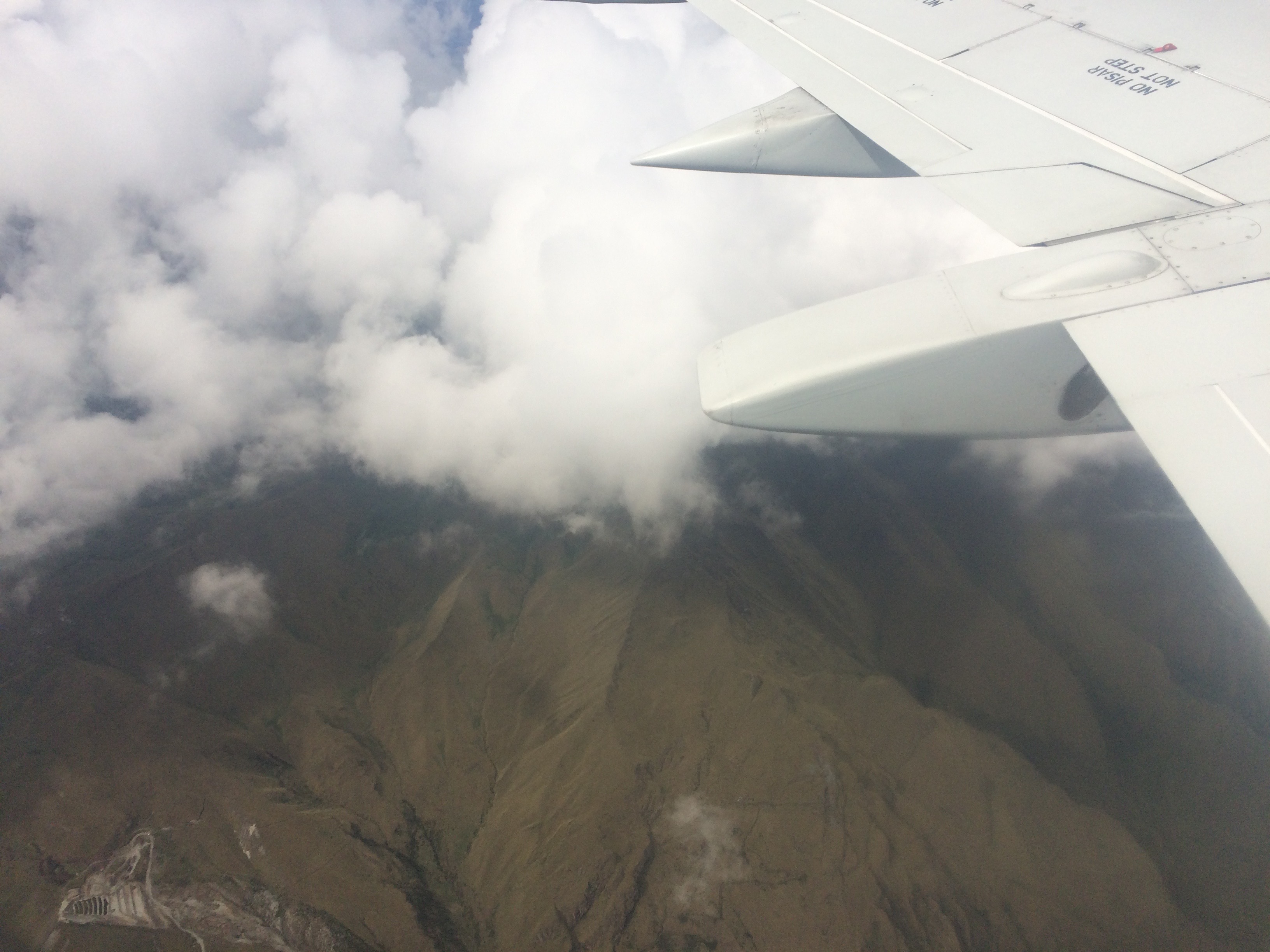 Cusco Airport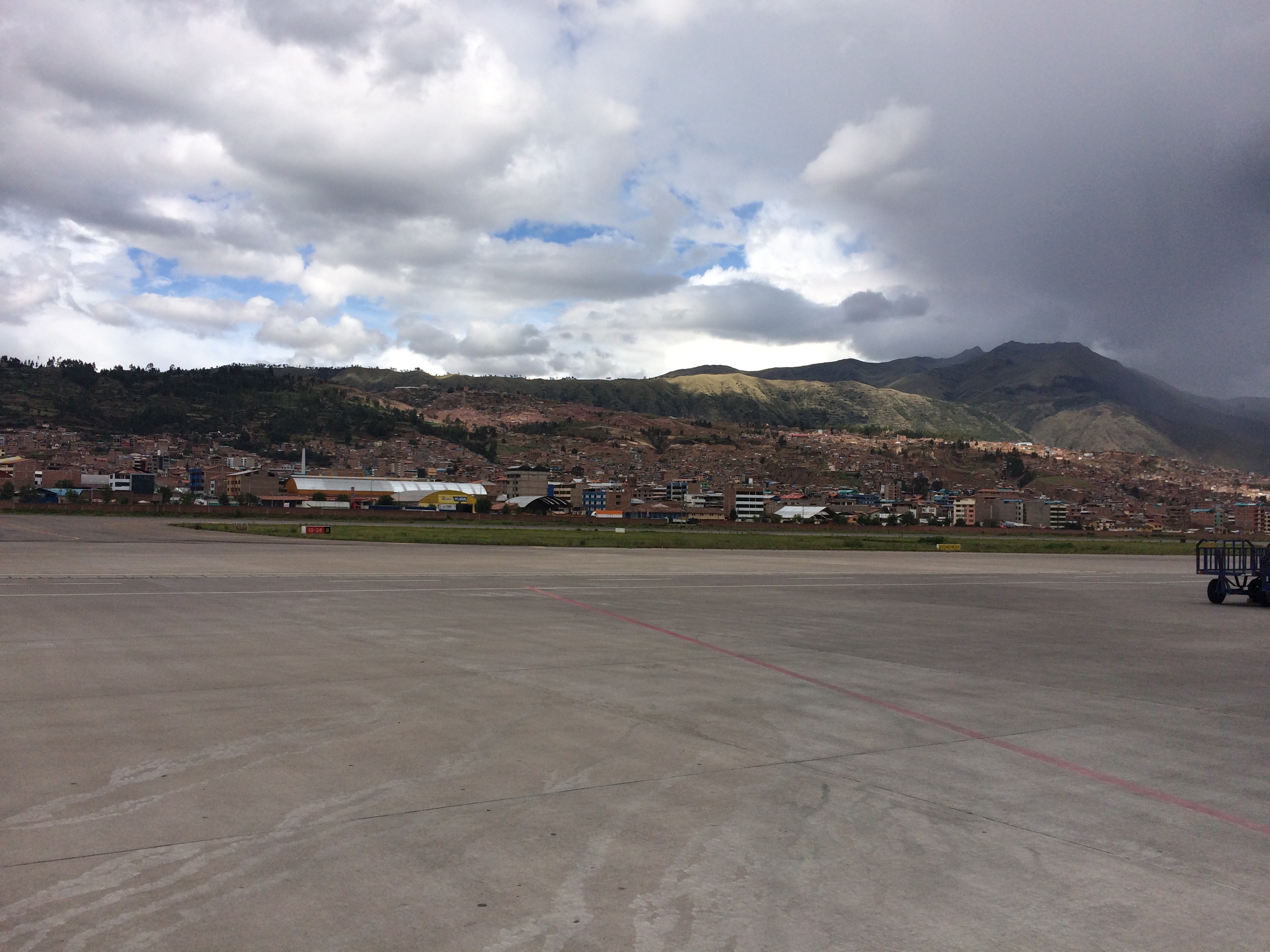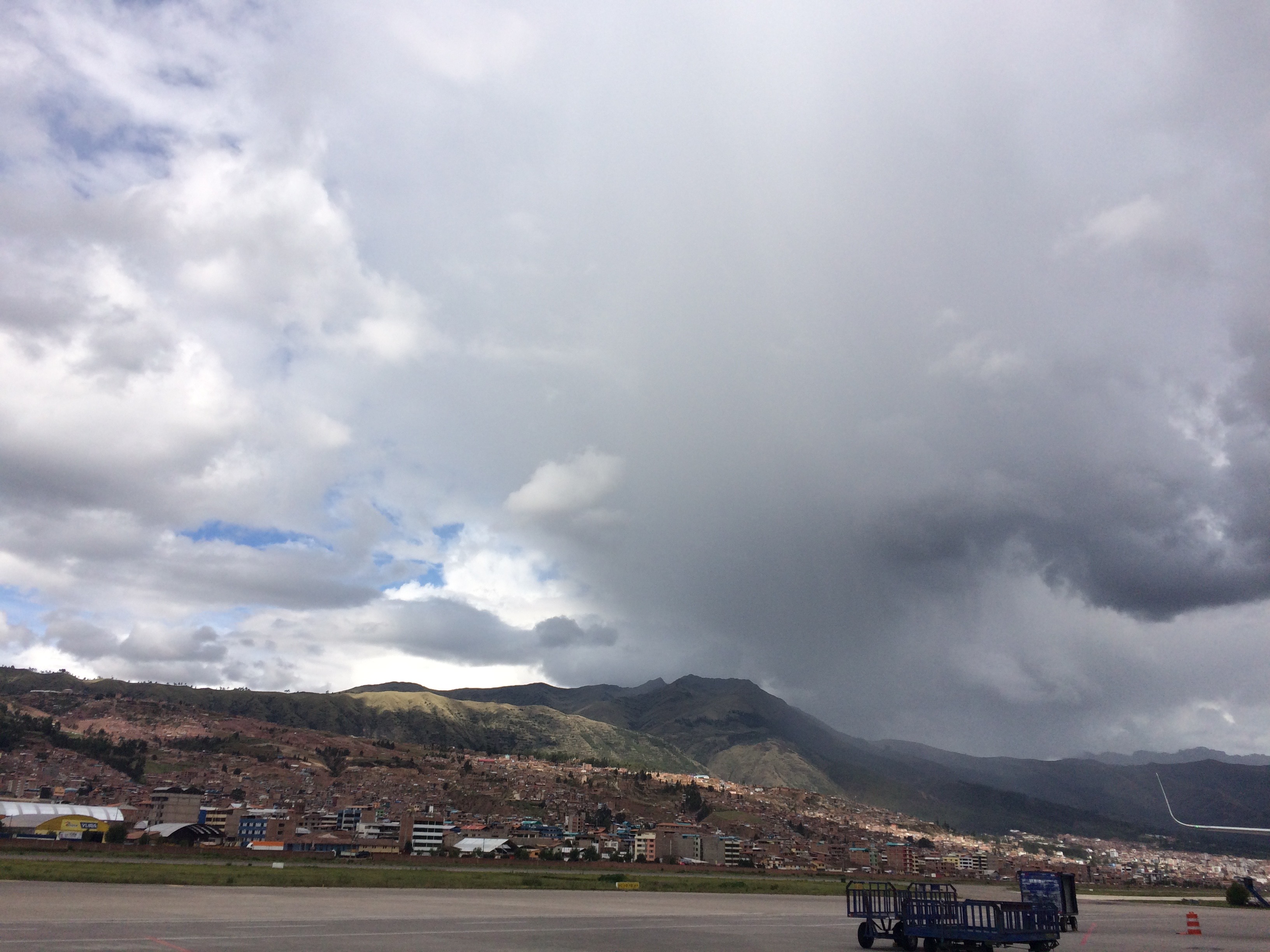 After all this ordeal, we Reached in Cusco at around 4 in the afternoon (Elevation: 3,399 m (11,152 ft)). Checked in the hotel La Casa De Fray Bartolome Cusco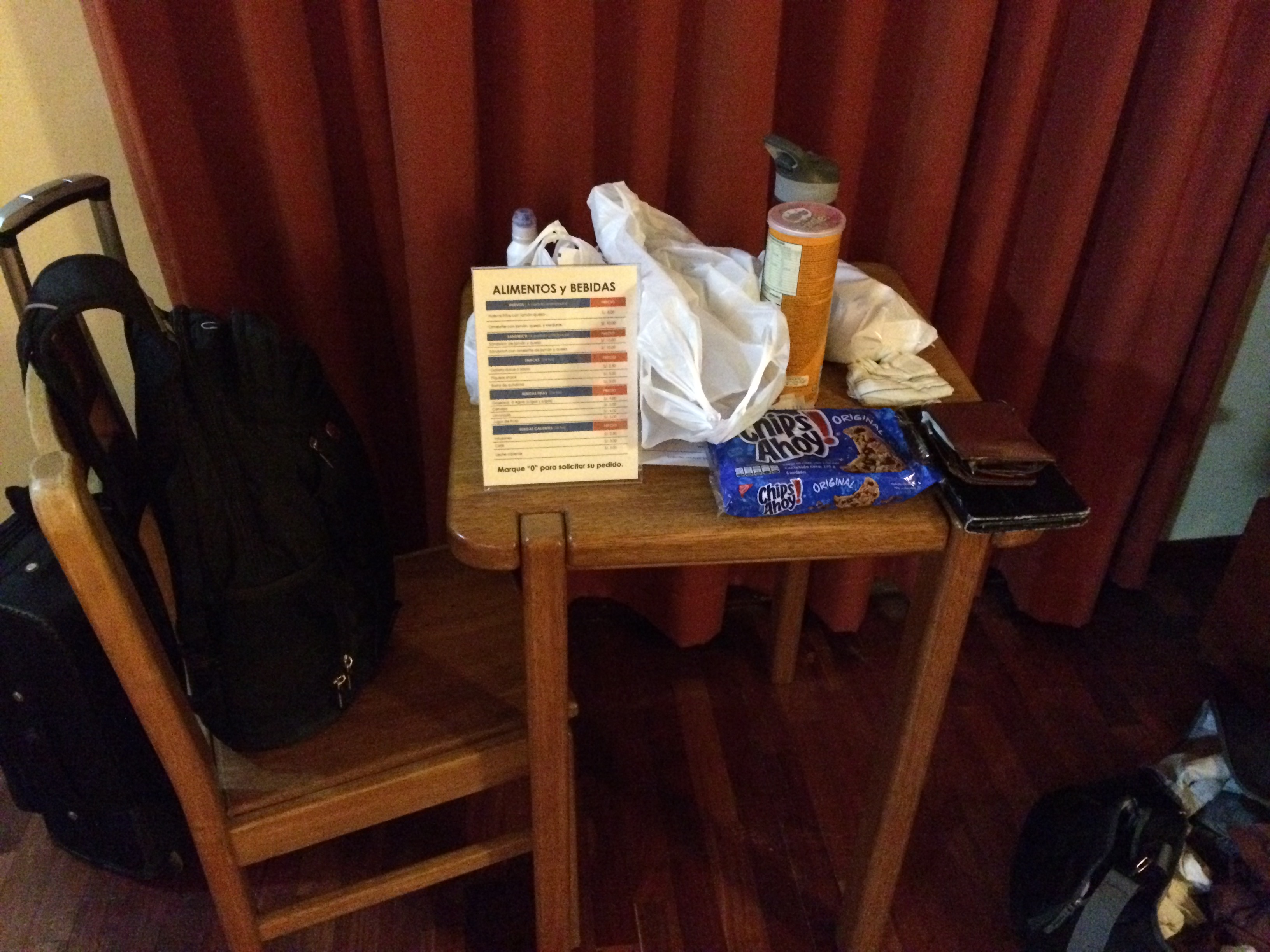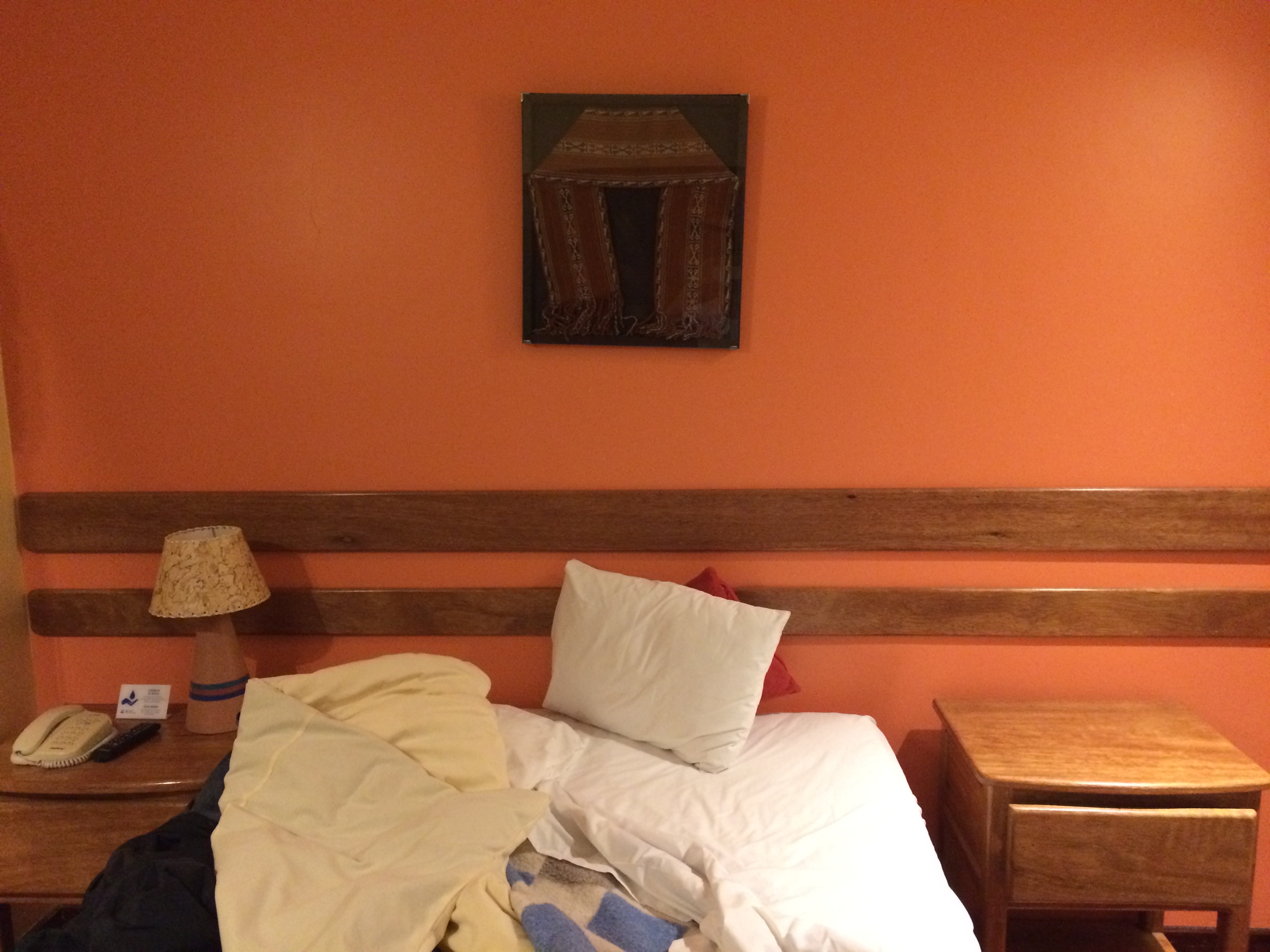 Had a lunch in this restaurent which was just few meters away from our hotel.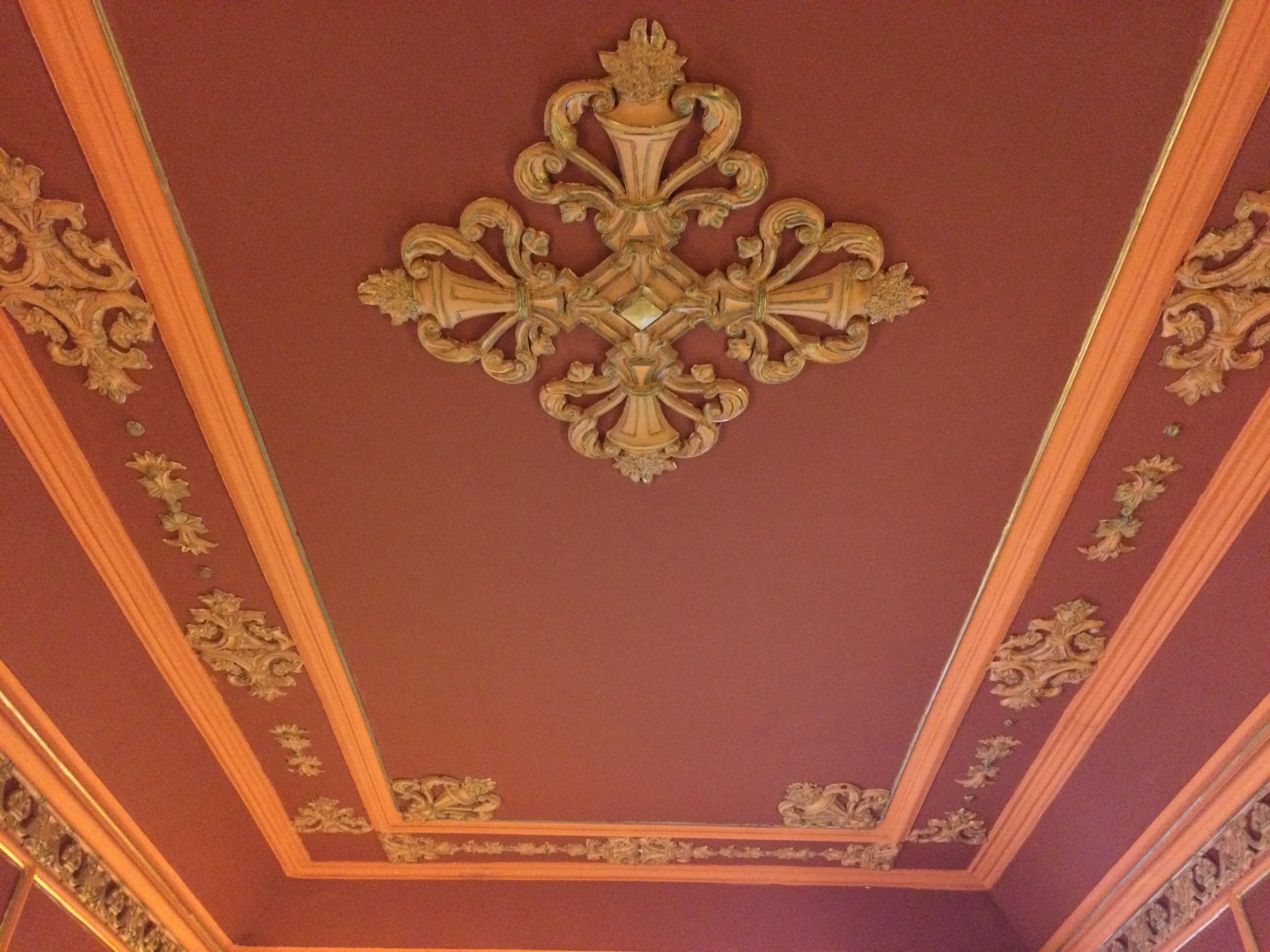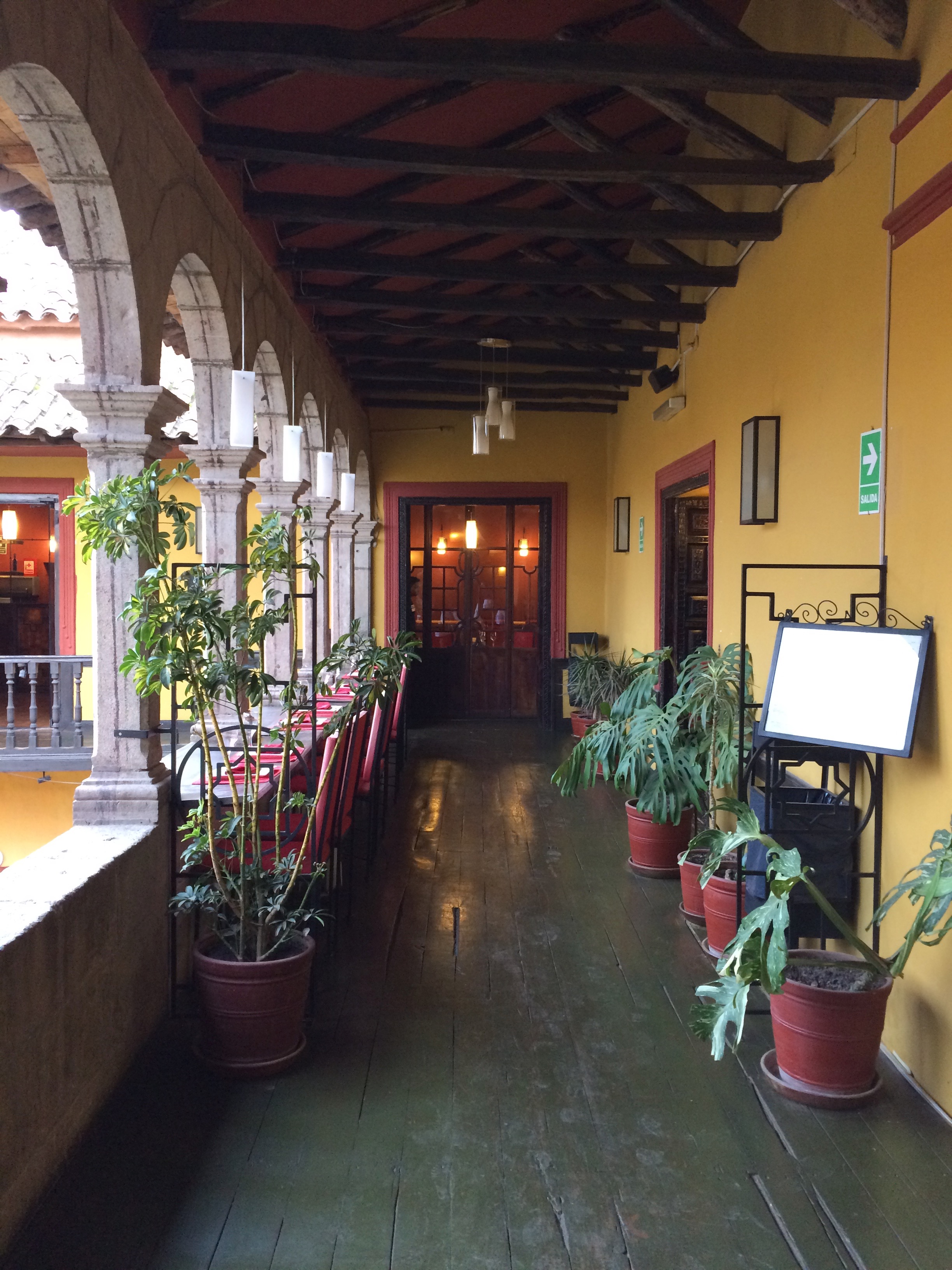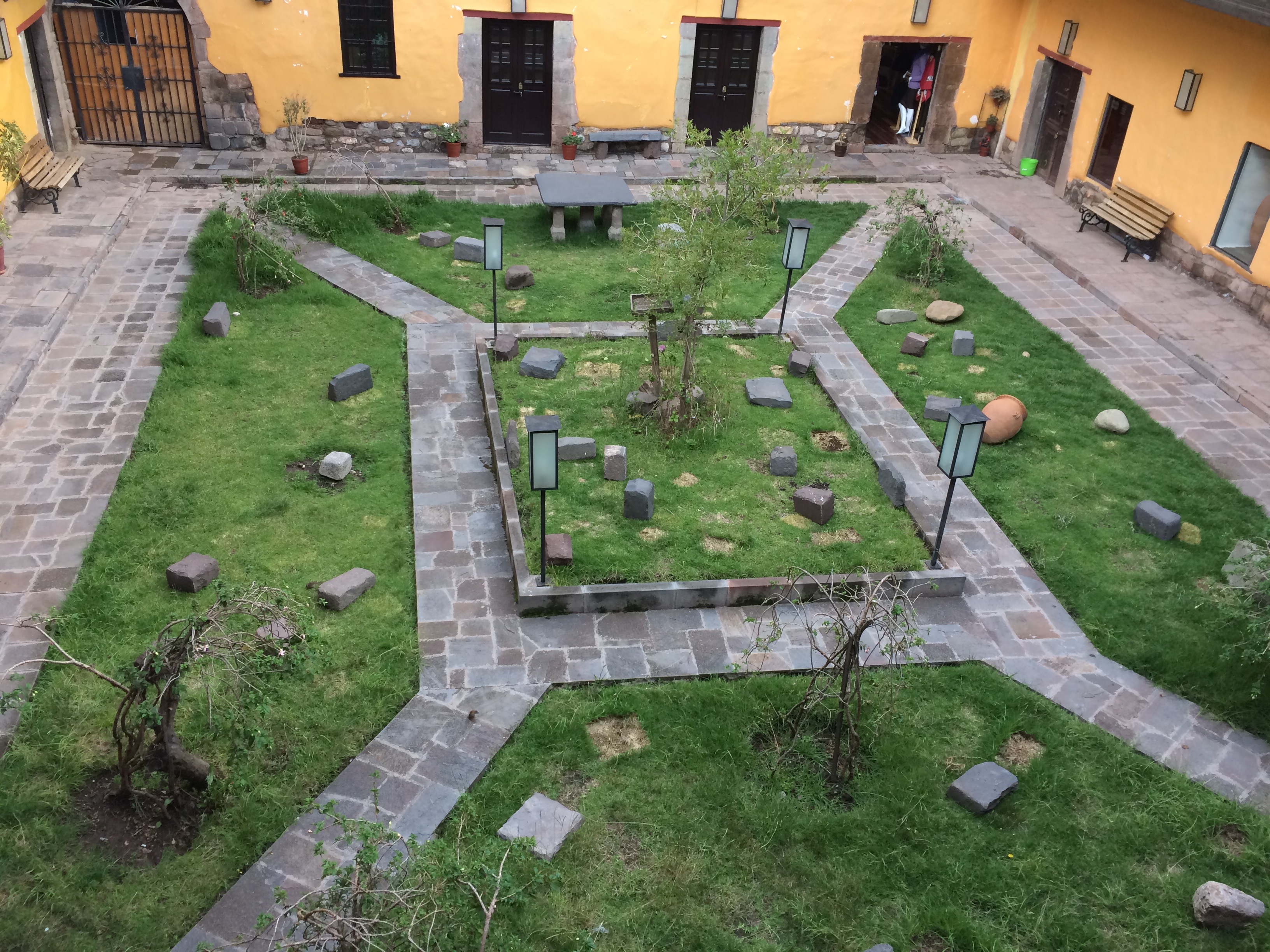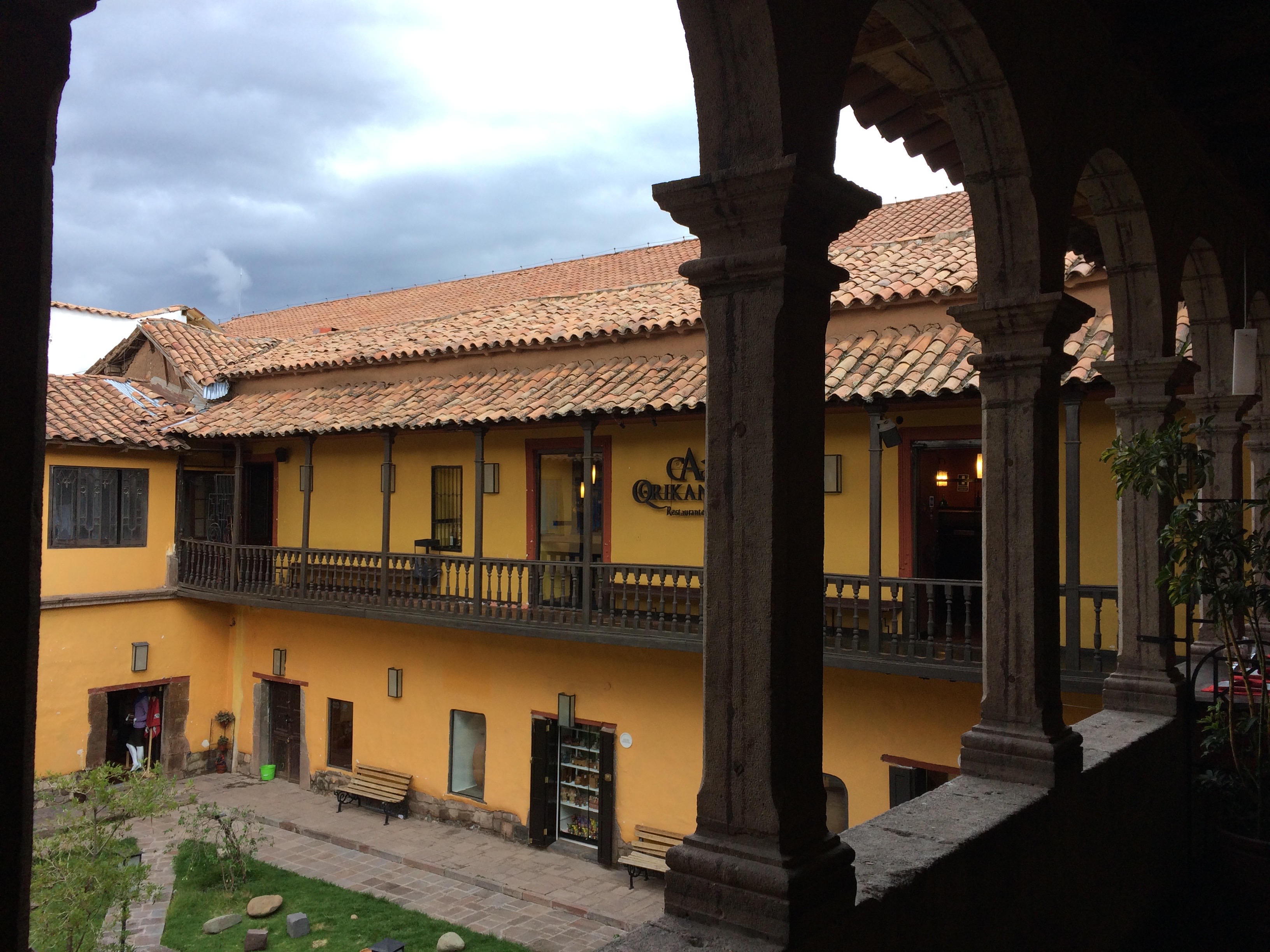 After lunch we went for a sightseeing and took pictures of amazing Cusco town. There are lot of places in Cusco that reminded me of Ladakh and Kulu Manali with serene and village like features.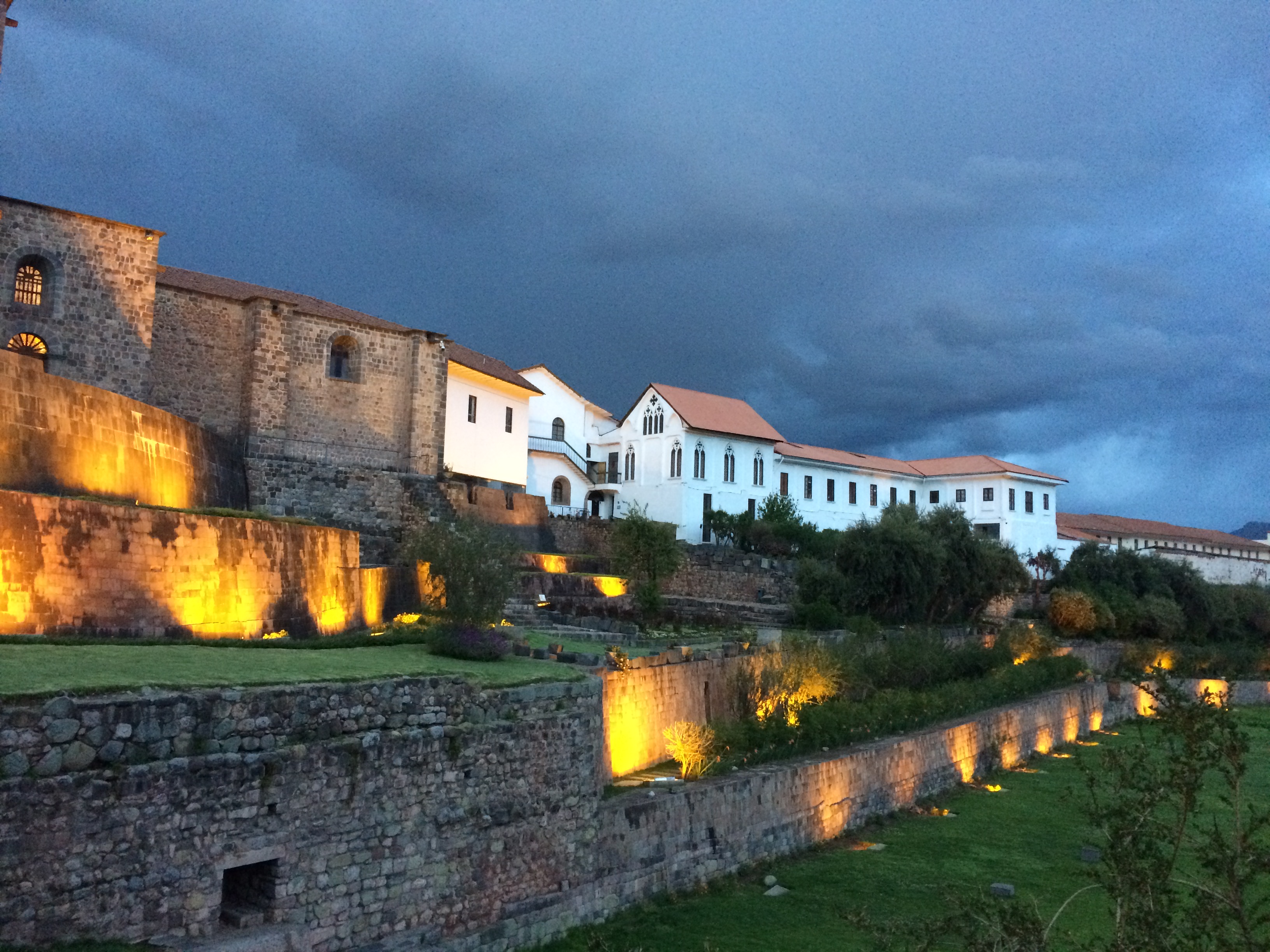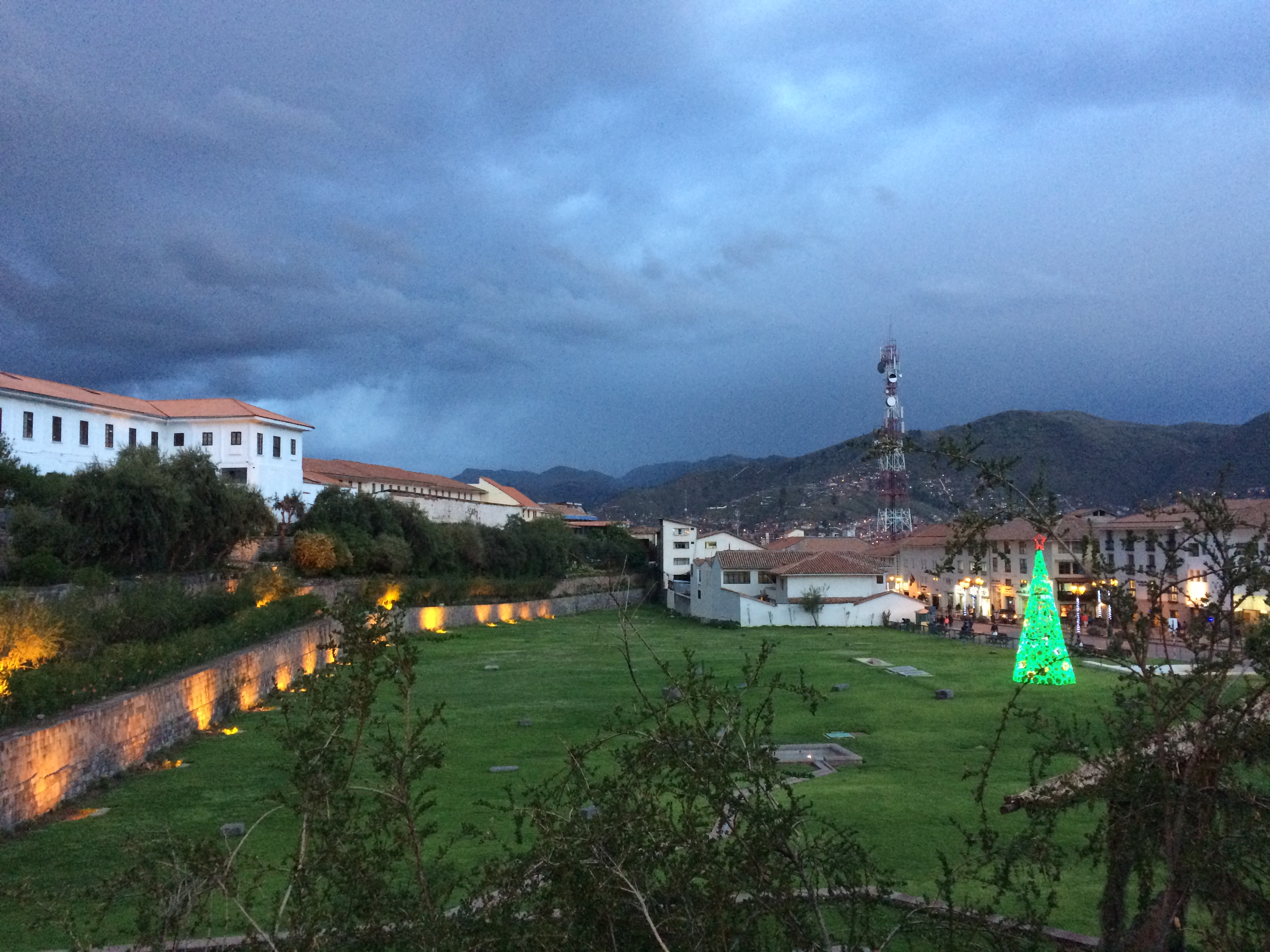 Came back to hotel in the evening to prepare for our next day journey to Machu Picchu.
We also collected our ticket from Inca Rail office for our journey from Poroy to Machu Picchu next morning. Slept early to make sure we wake up at scheduled 3 o'clock in the next morning.
2. Day 7 / Dec 29 - Machu Picchu and Huayna Picchu
This was the roughest day of our trip. We woke up at 3 o'clock in the morning to get to the station at 5 o'clock to catch our scheduled train at 5:55. As planned in the earlier night we had a cab with us to take us to Poroy station which was few minutes away. We boarded a Inca Rail train leaving from Poroy reaching Machu Picchu at 5:45.
Poroy Station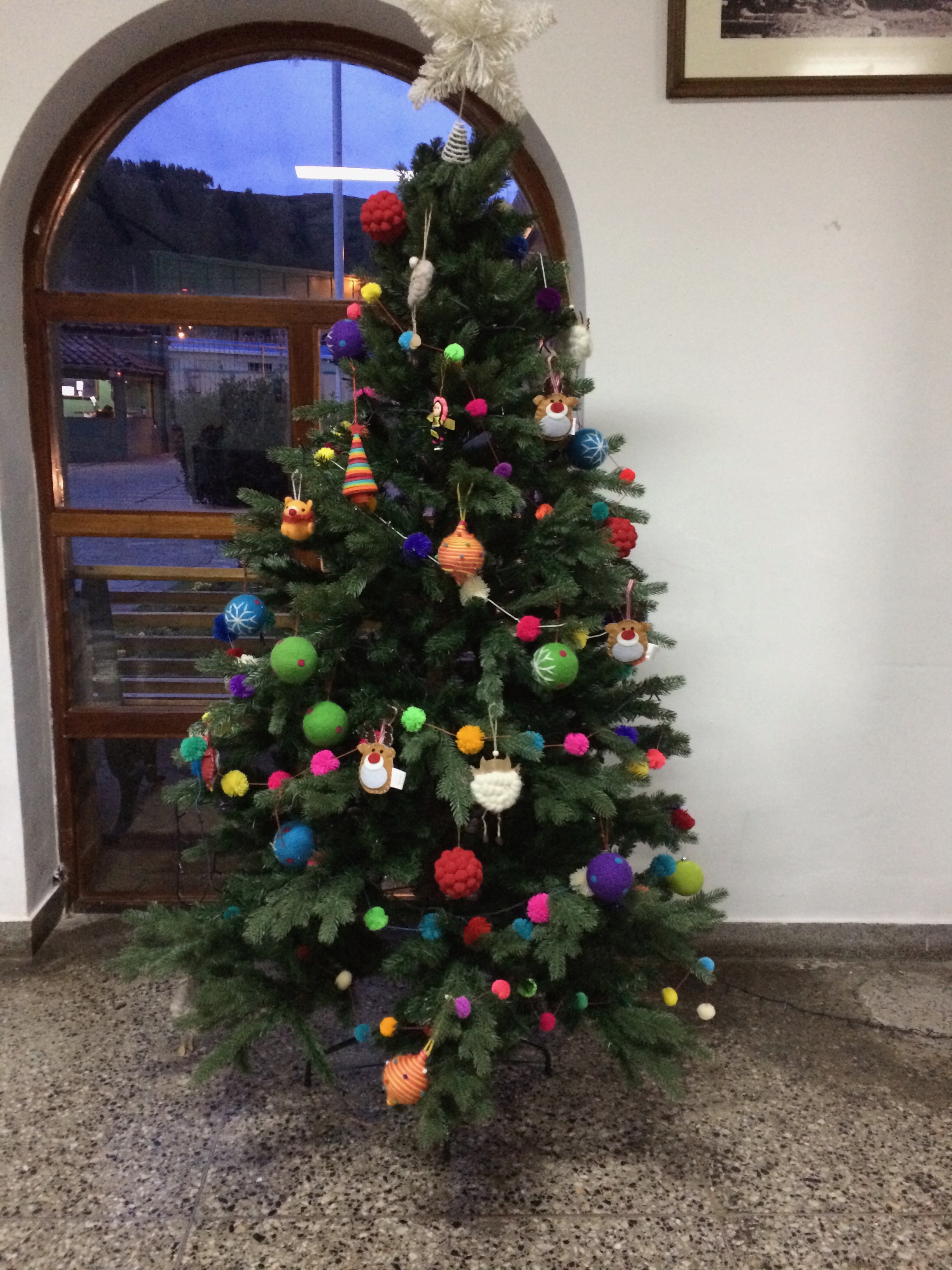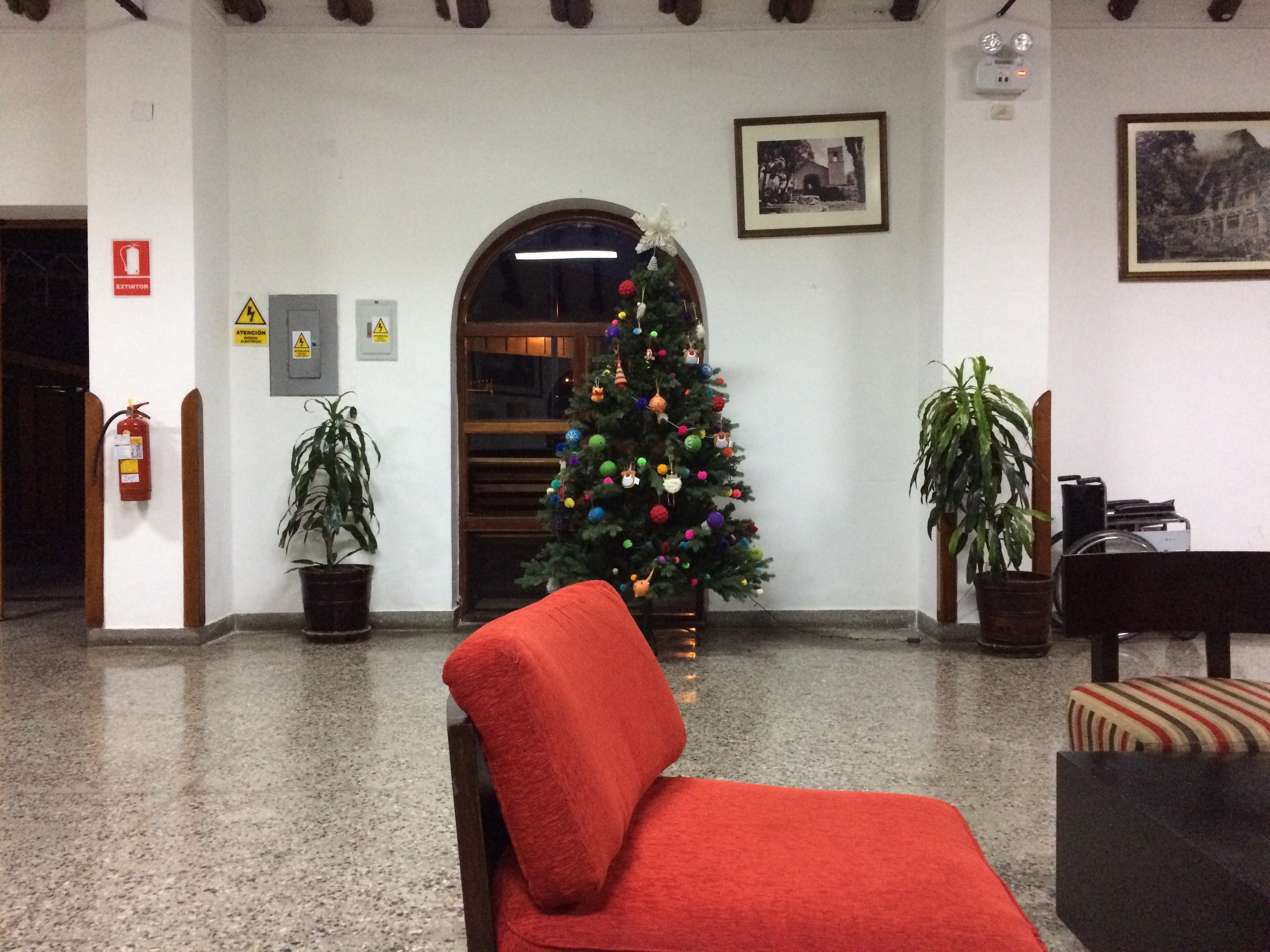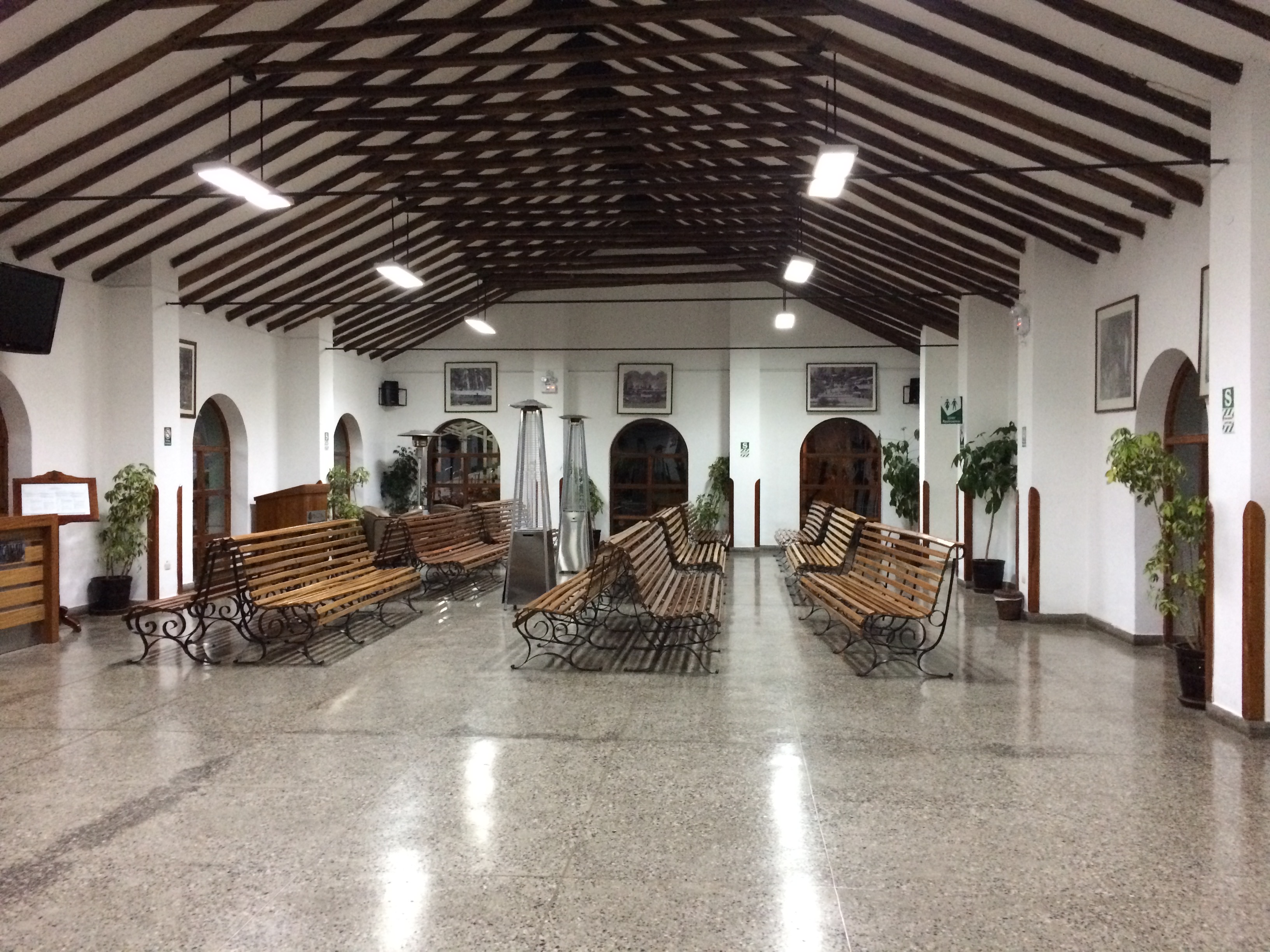 The train was awesome and it provided us with juices, water, snack and decent breakfast. We also took several photographs during our 3 hour journey. We reached Machu Picchu at 9 o'clock that morning. After leaving station we walked for 5 minutes to catch the bug going to Machu Picchu base. The bus fare was $15 and it's not mandatory to take bus all the time. Alternatively you can also trek and walk up by following trail. (But I would warn against it unless you're a experienced trekker and do not wish to further trek inside Machu Picchu since the trail from Machu Picchu station to its base is quite tiring)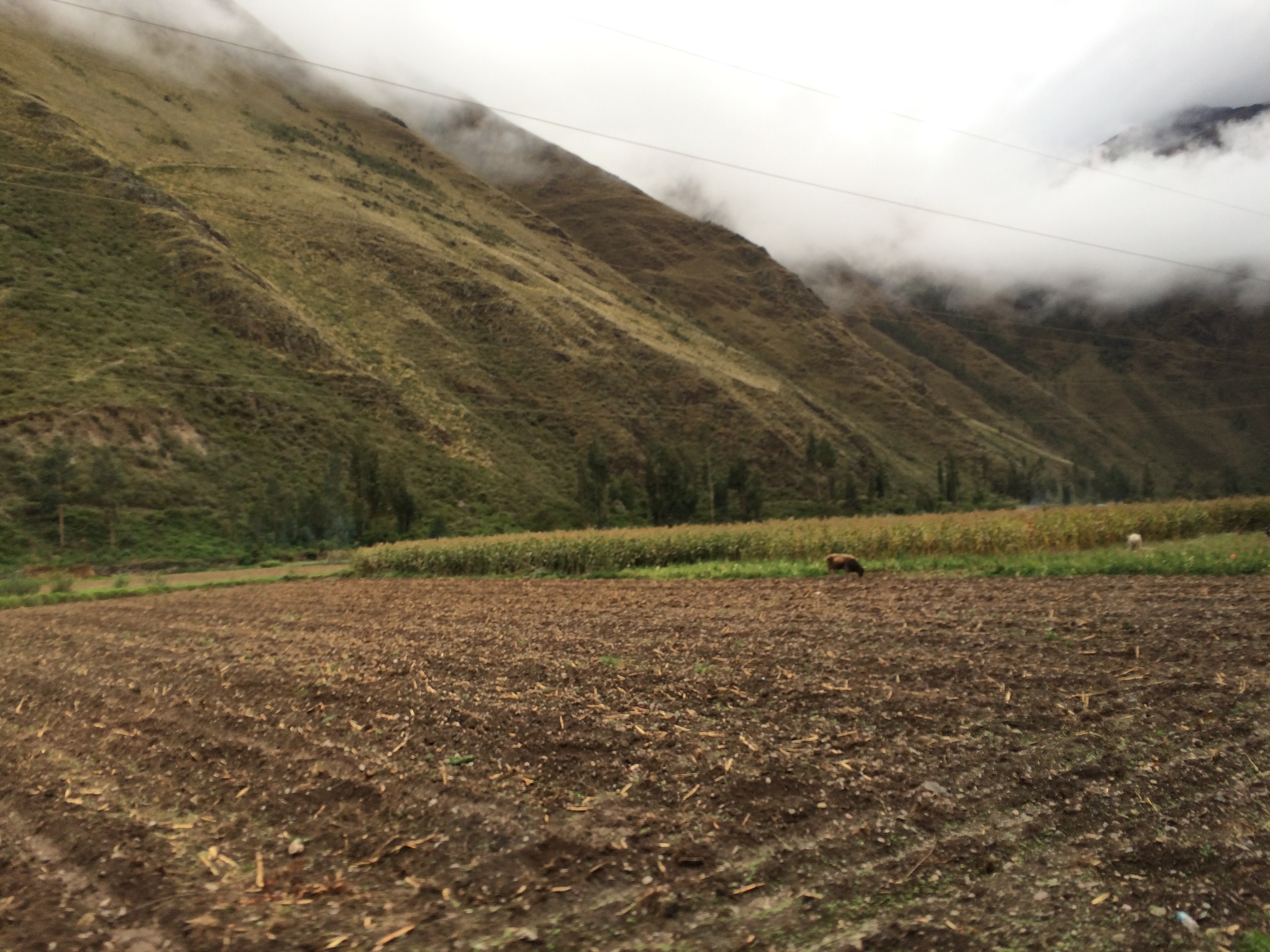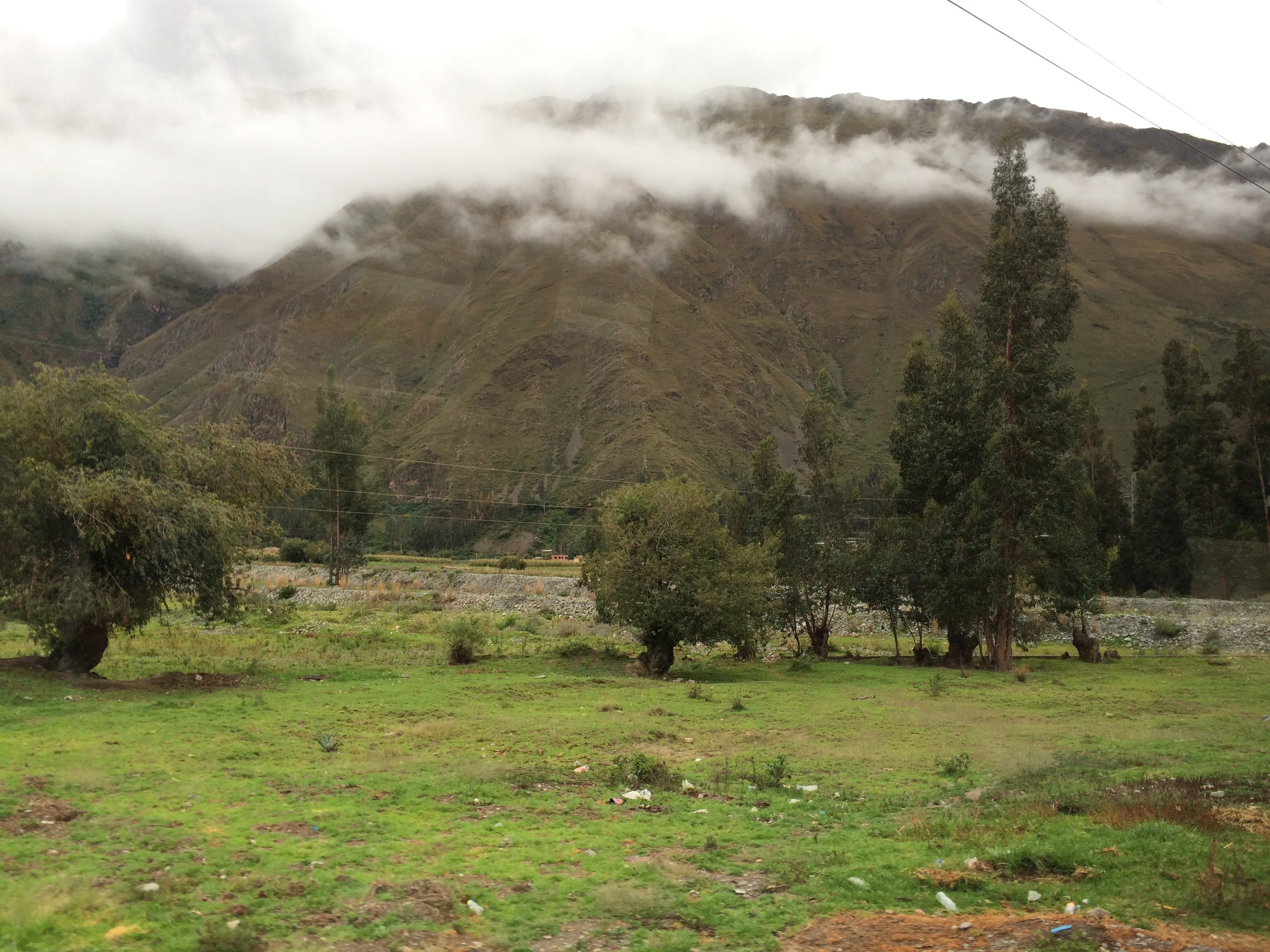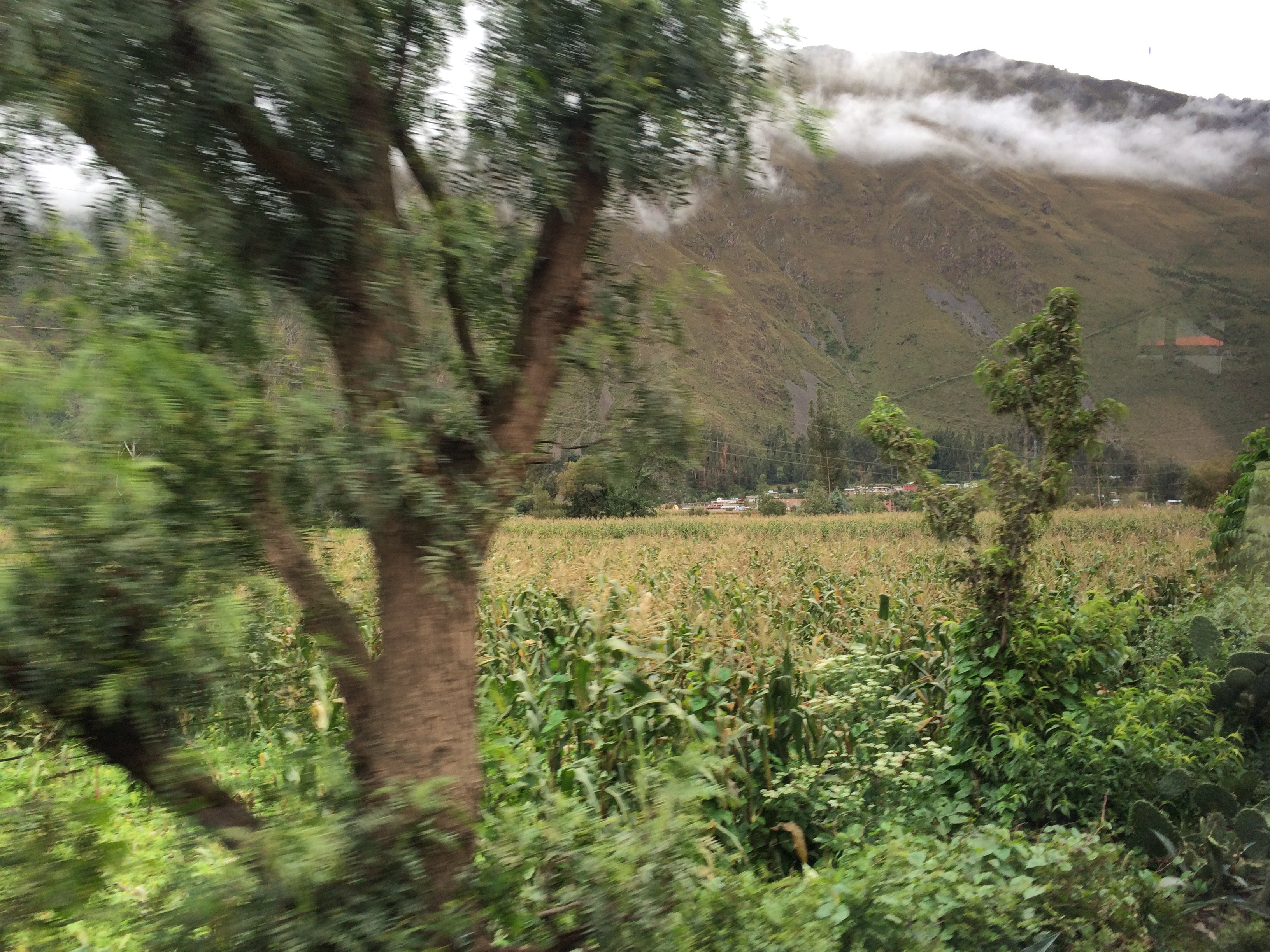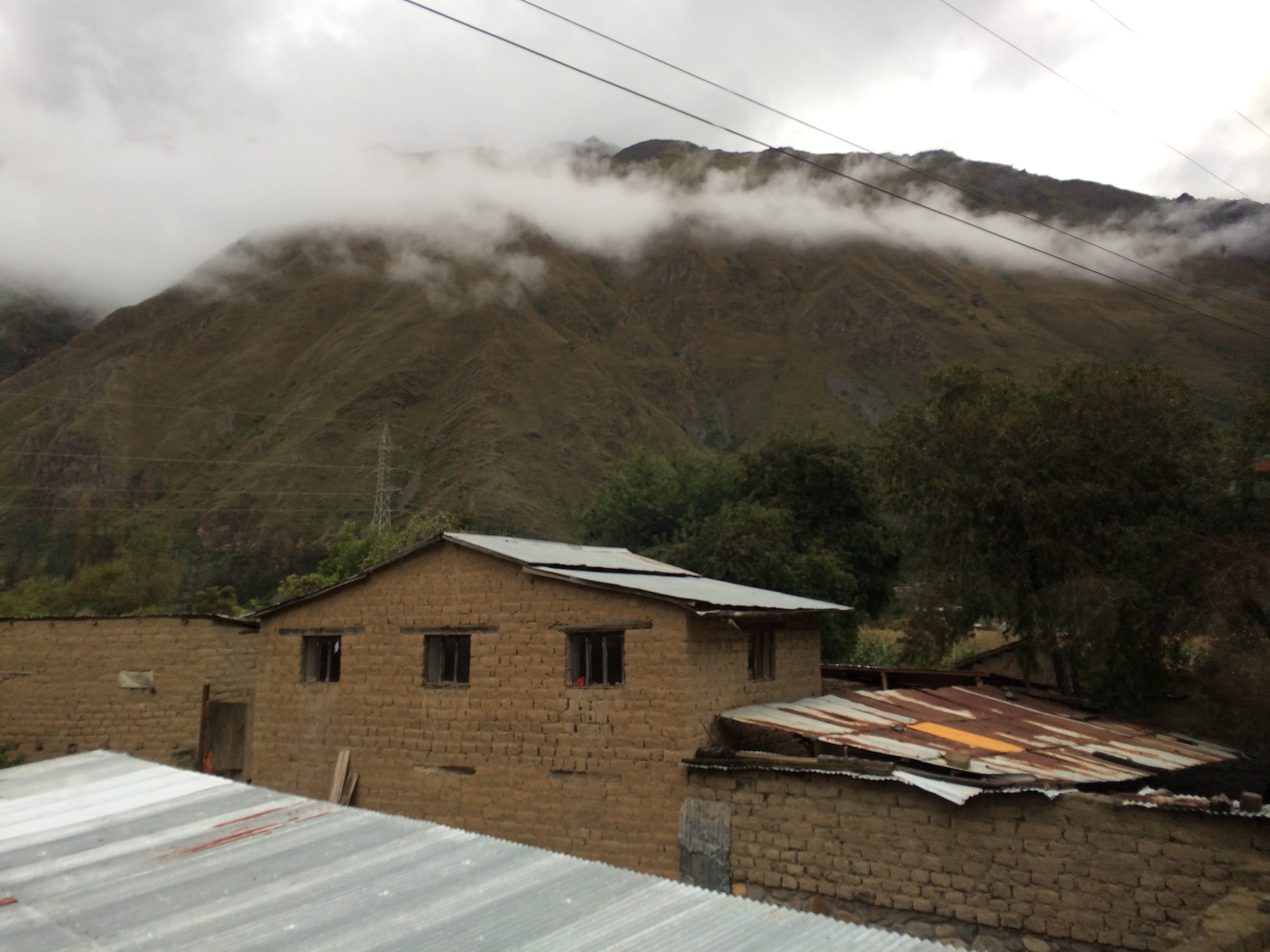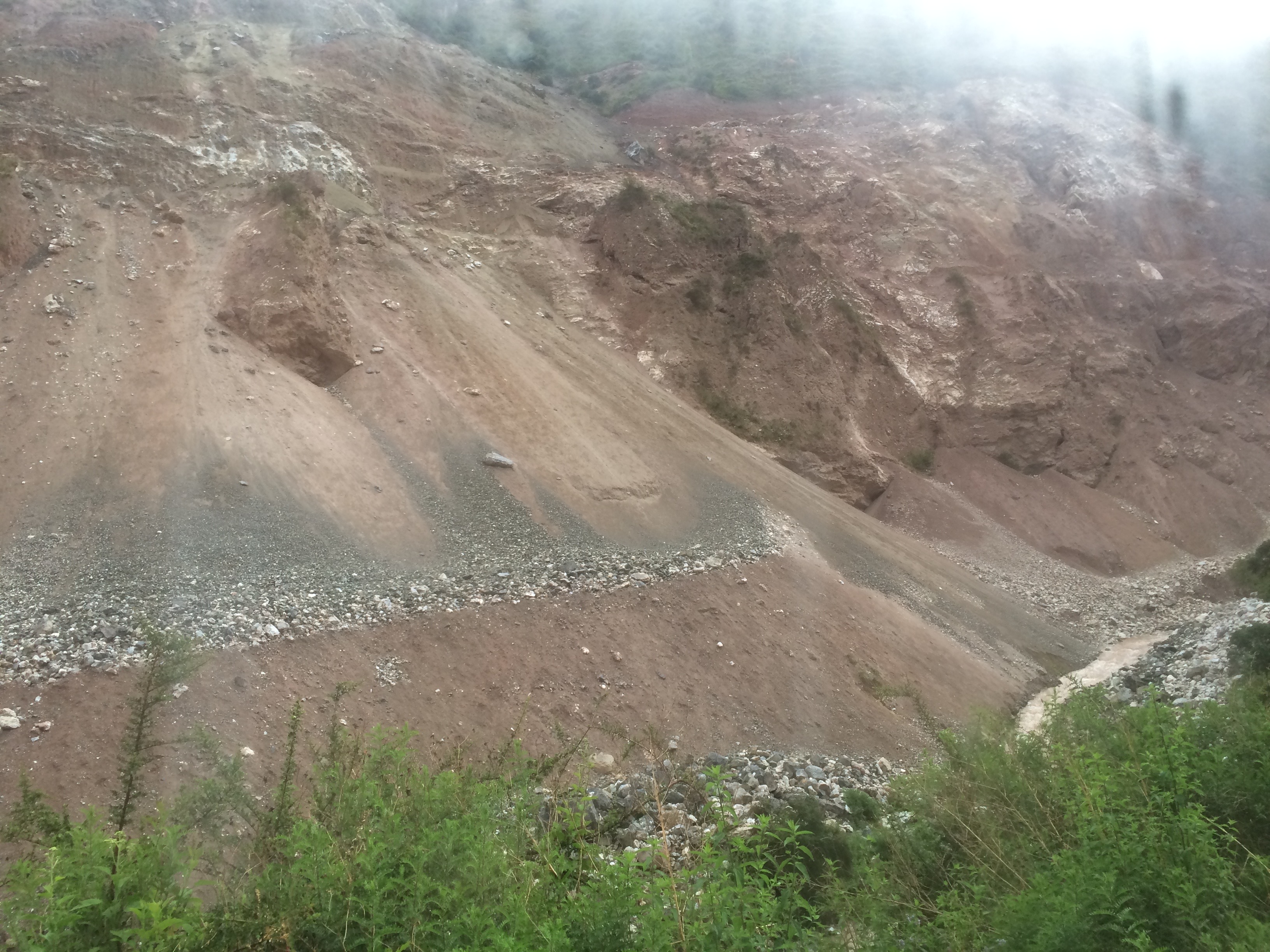 Once the bus left us at the base, we took a local guide with us for additional information. We paid him S/. 60 which we thought was reasonable amount to pay. Walk through Inka ruins of Machu Picchu is quite a lot and it took us until mid-day. One of our friends went for Huyana Picchu trek since we already bought tickets for it. Me however, being scared of its 1000 steps climb, lack of trekking shoes and bag-pack I decided to just roam around Huyana Picchu.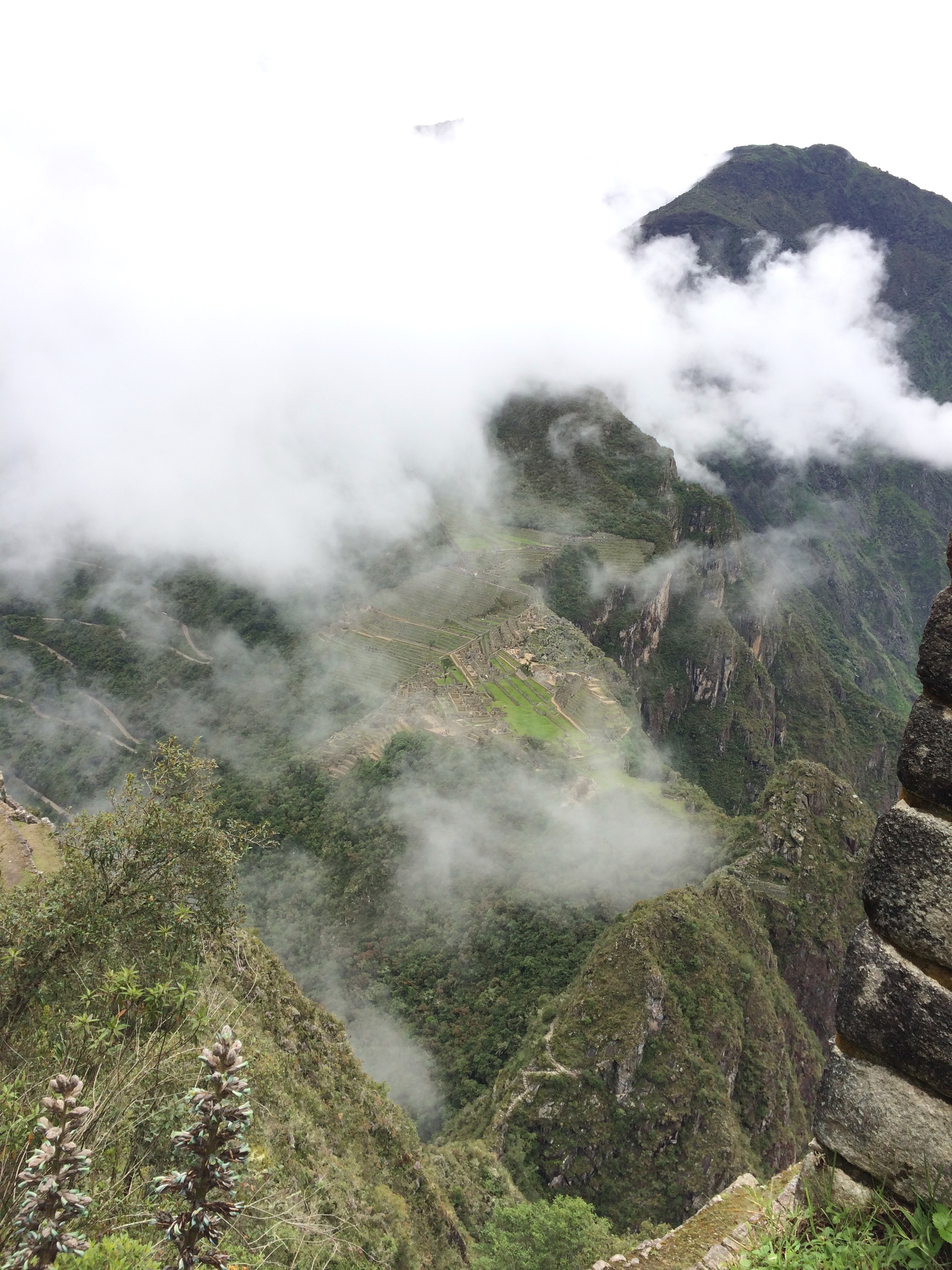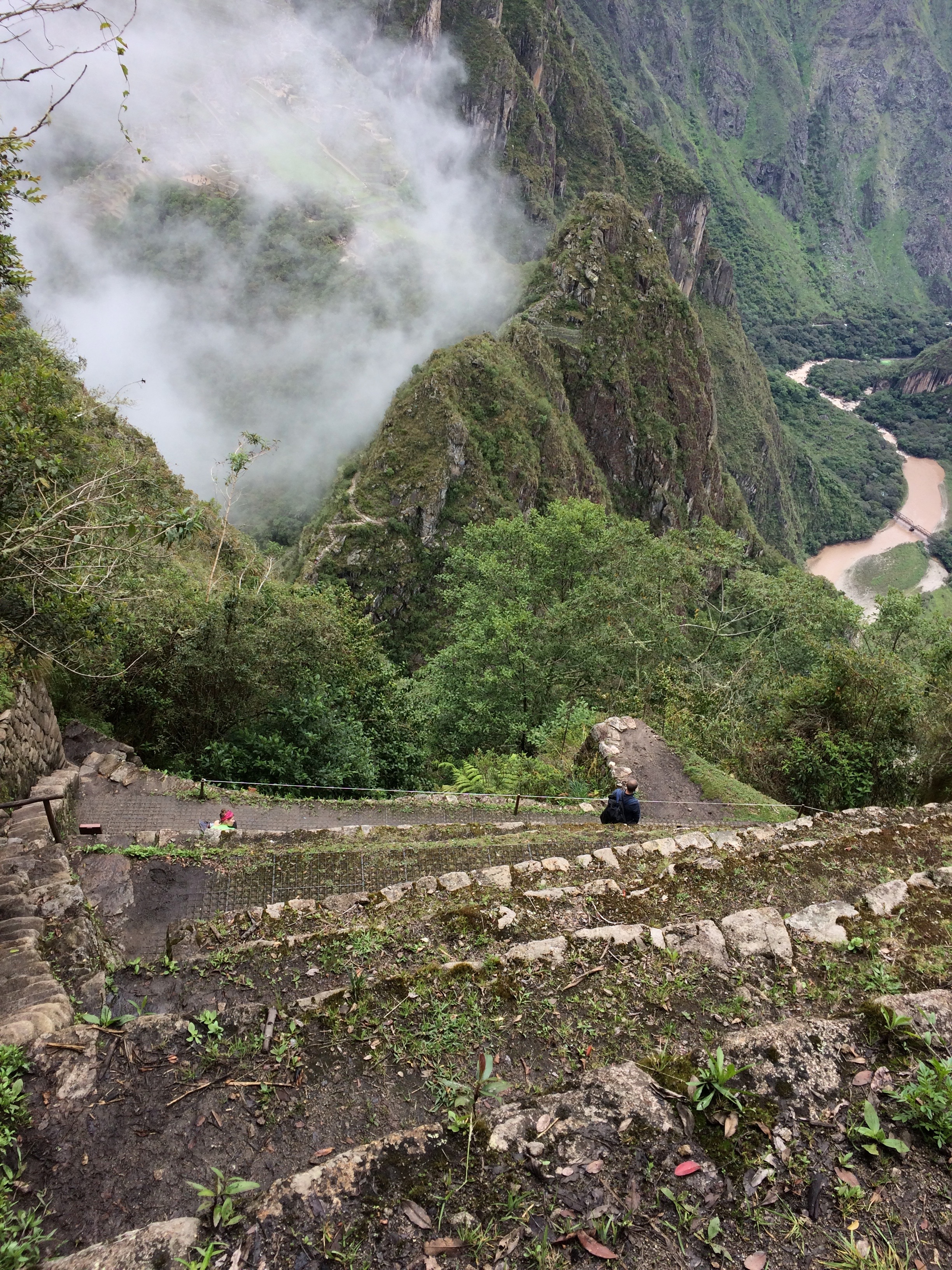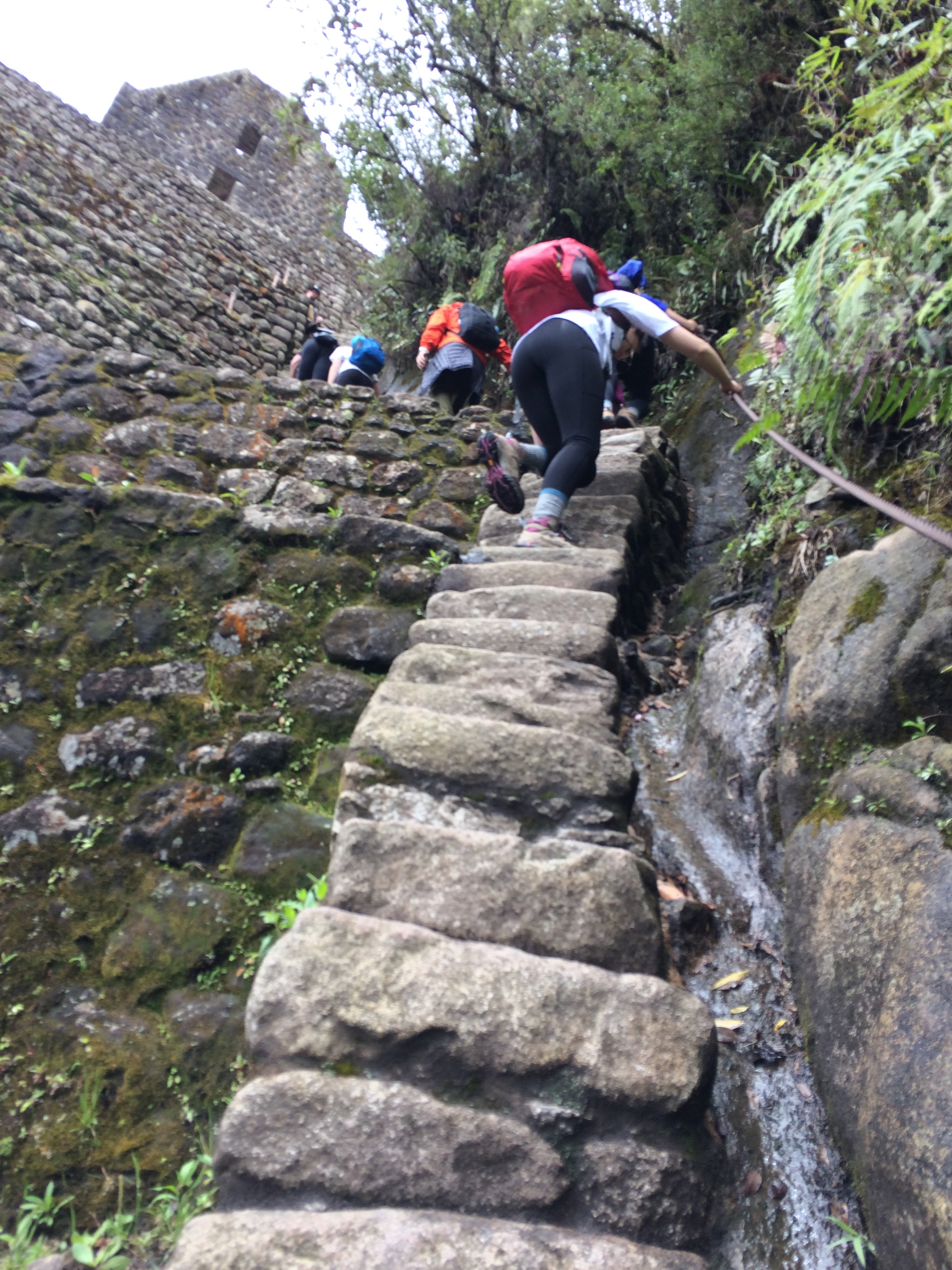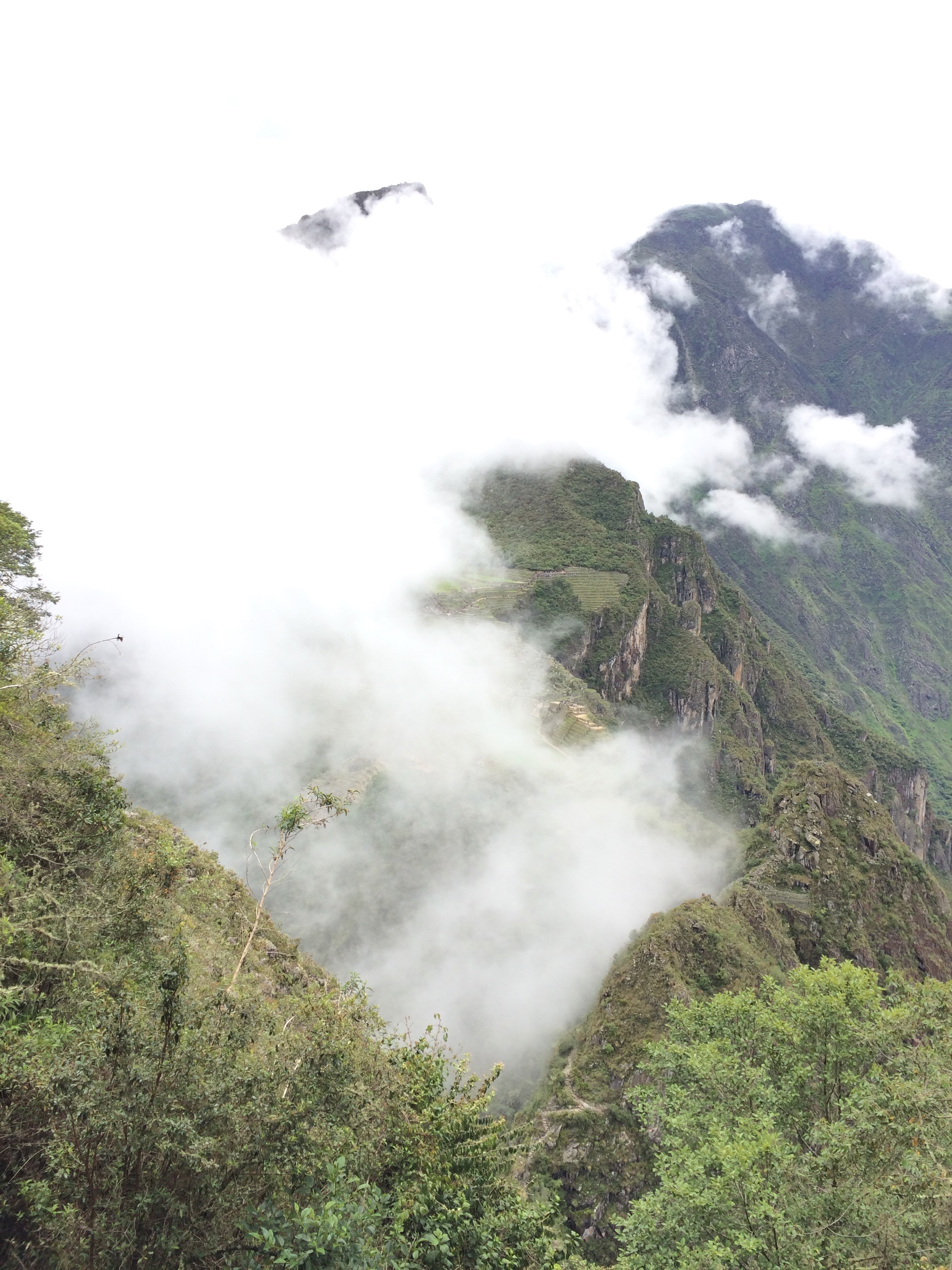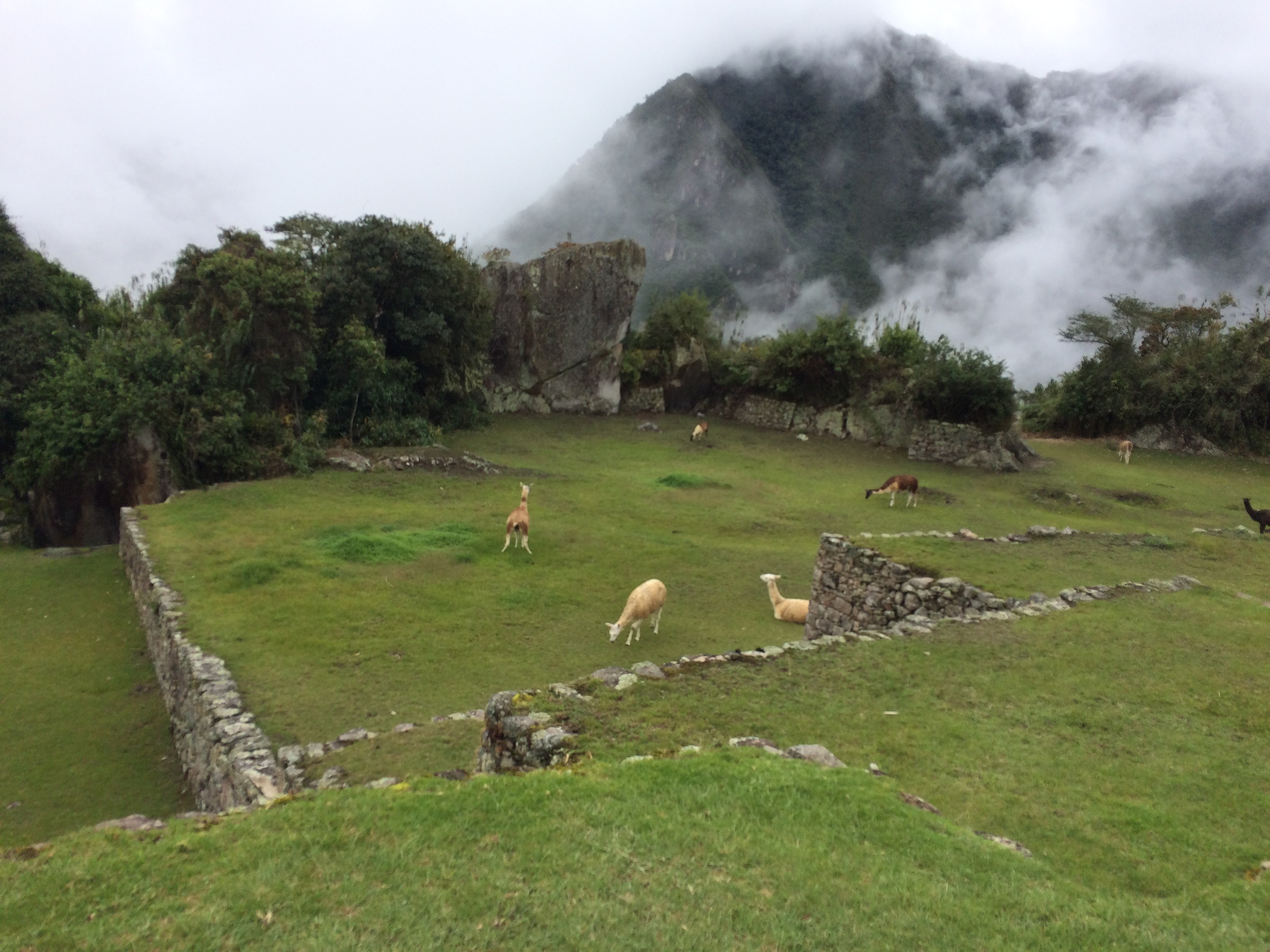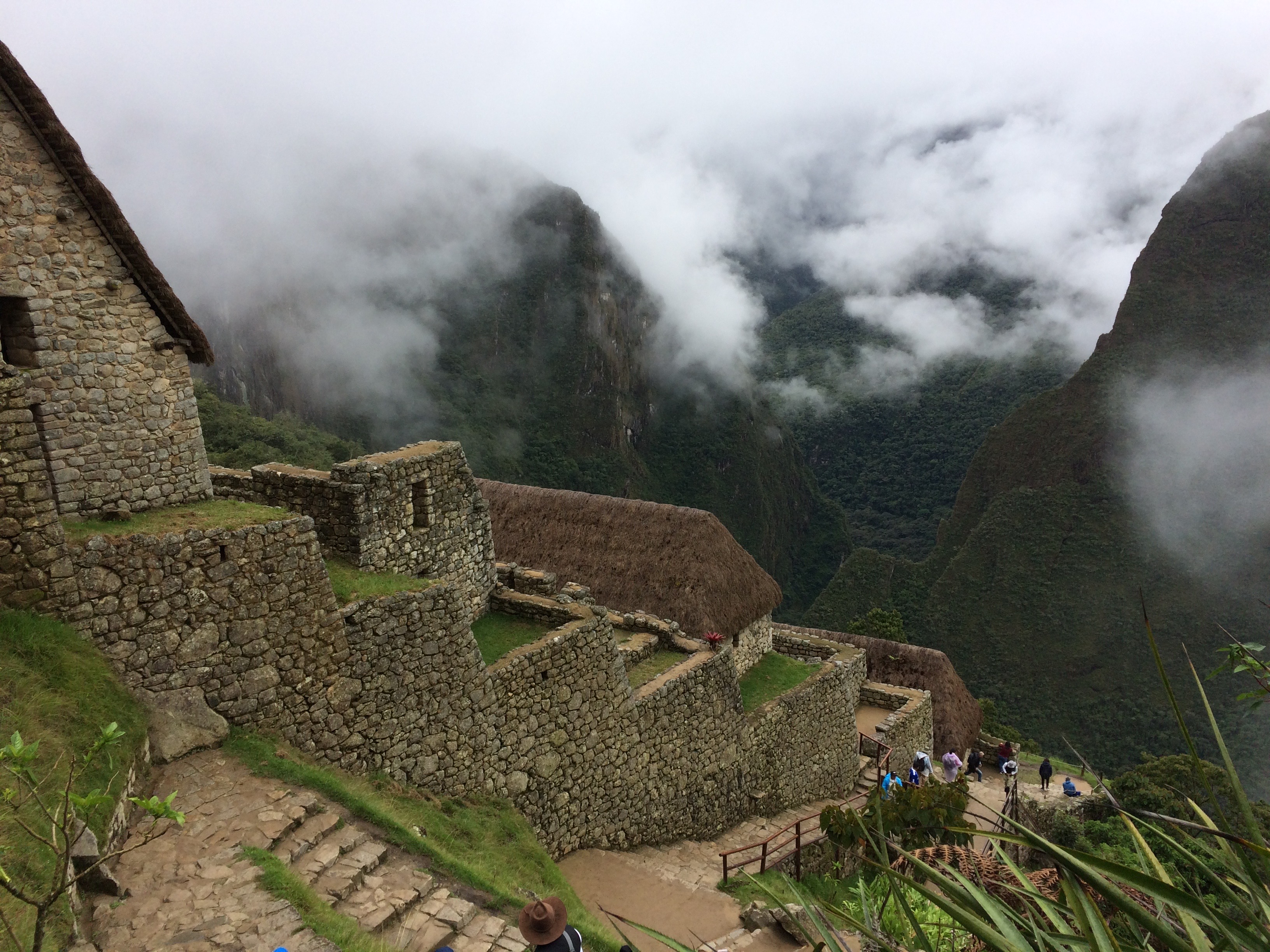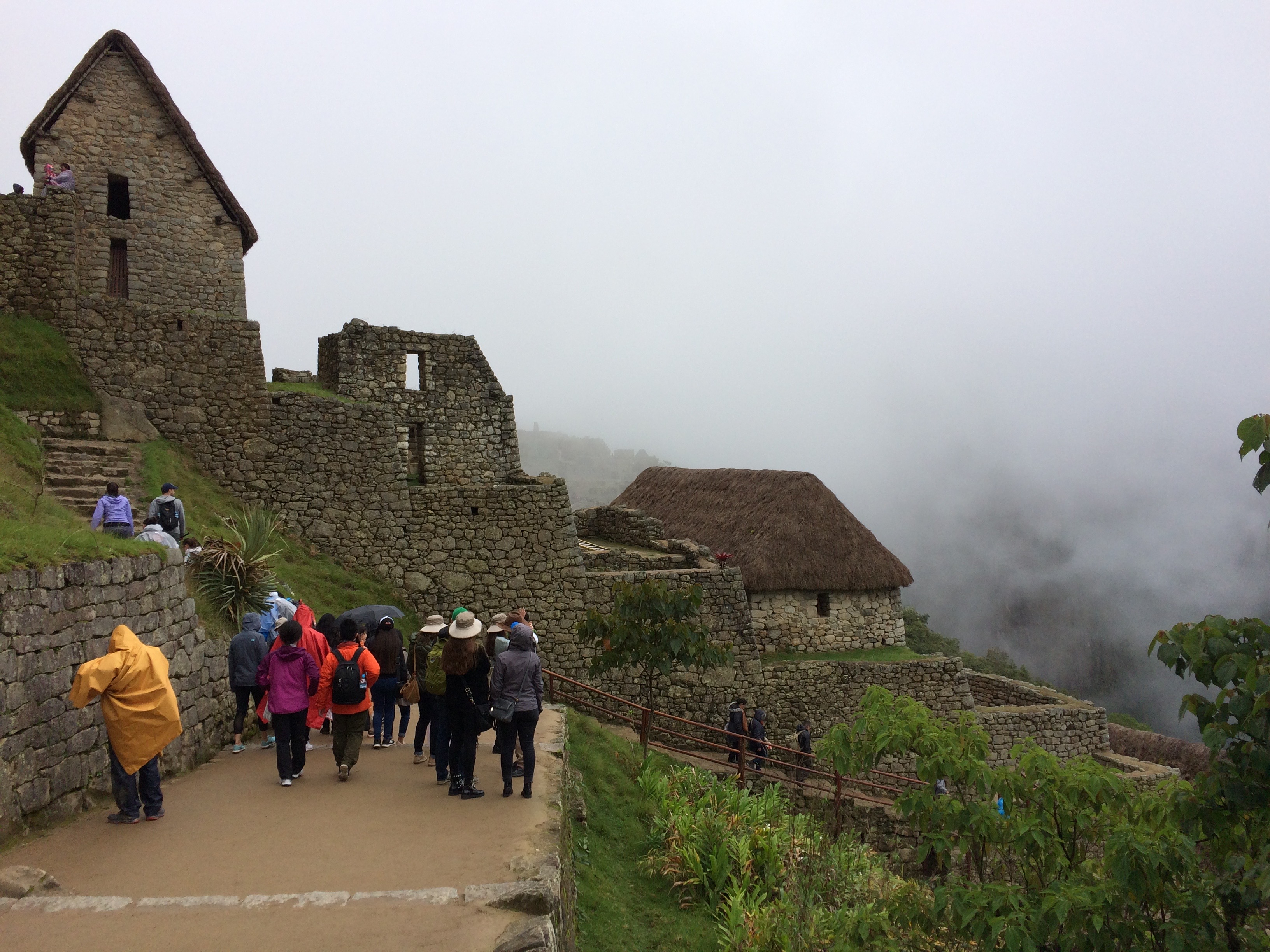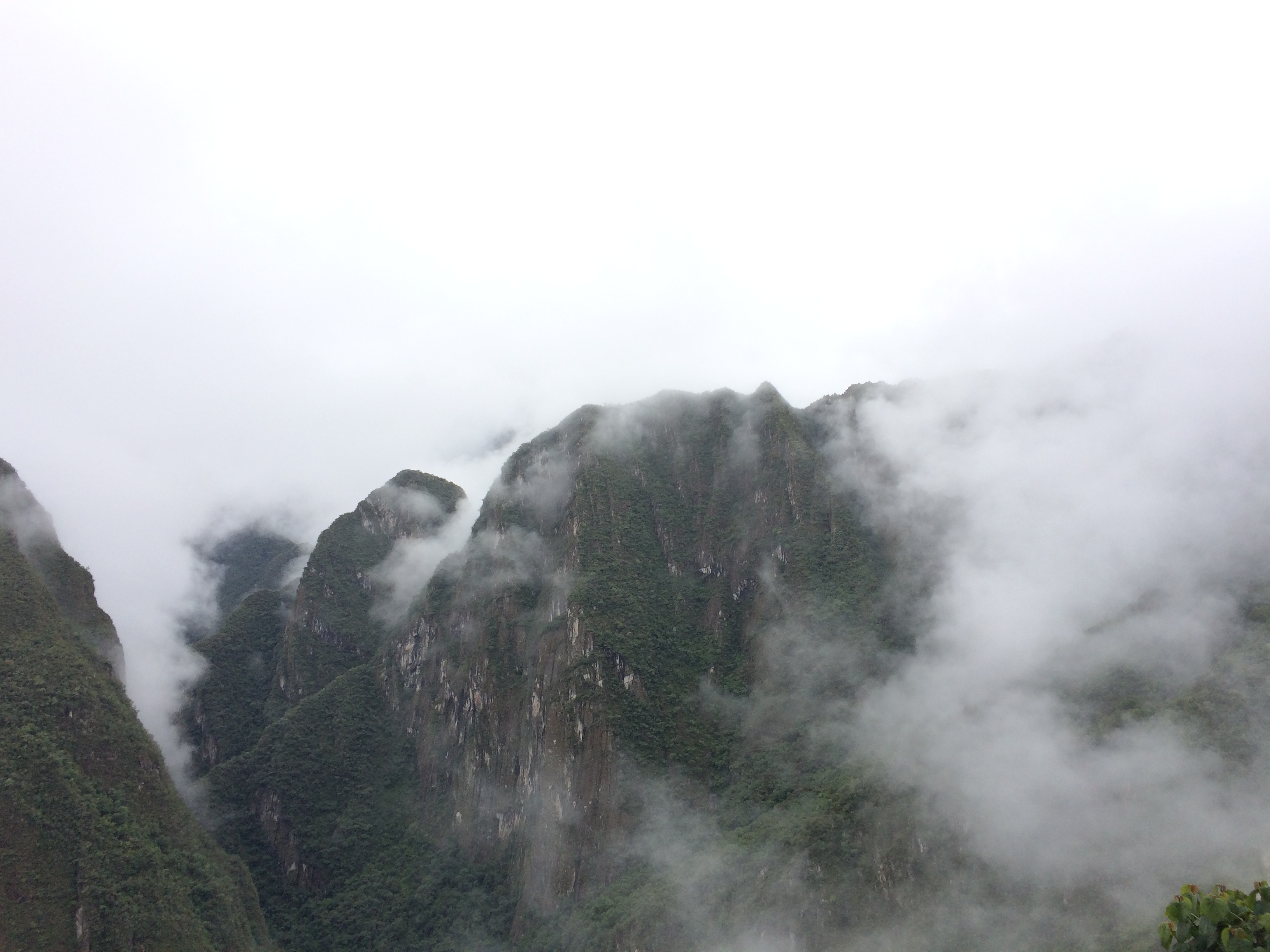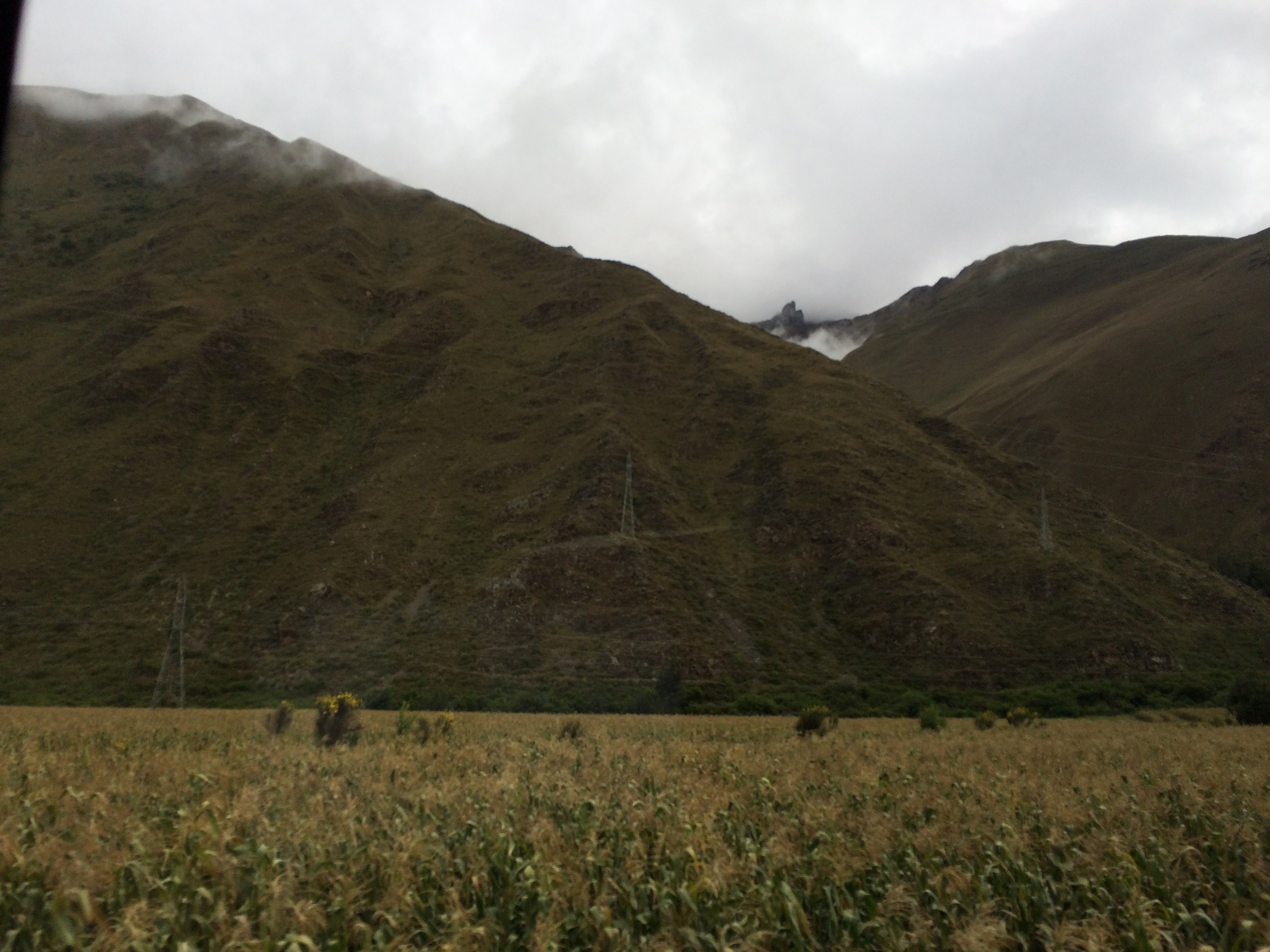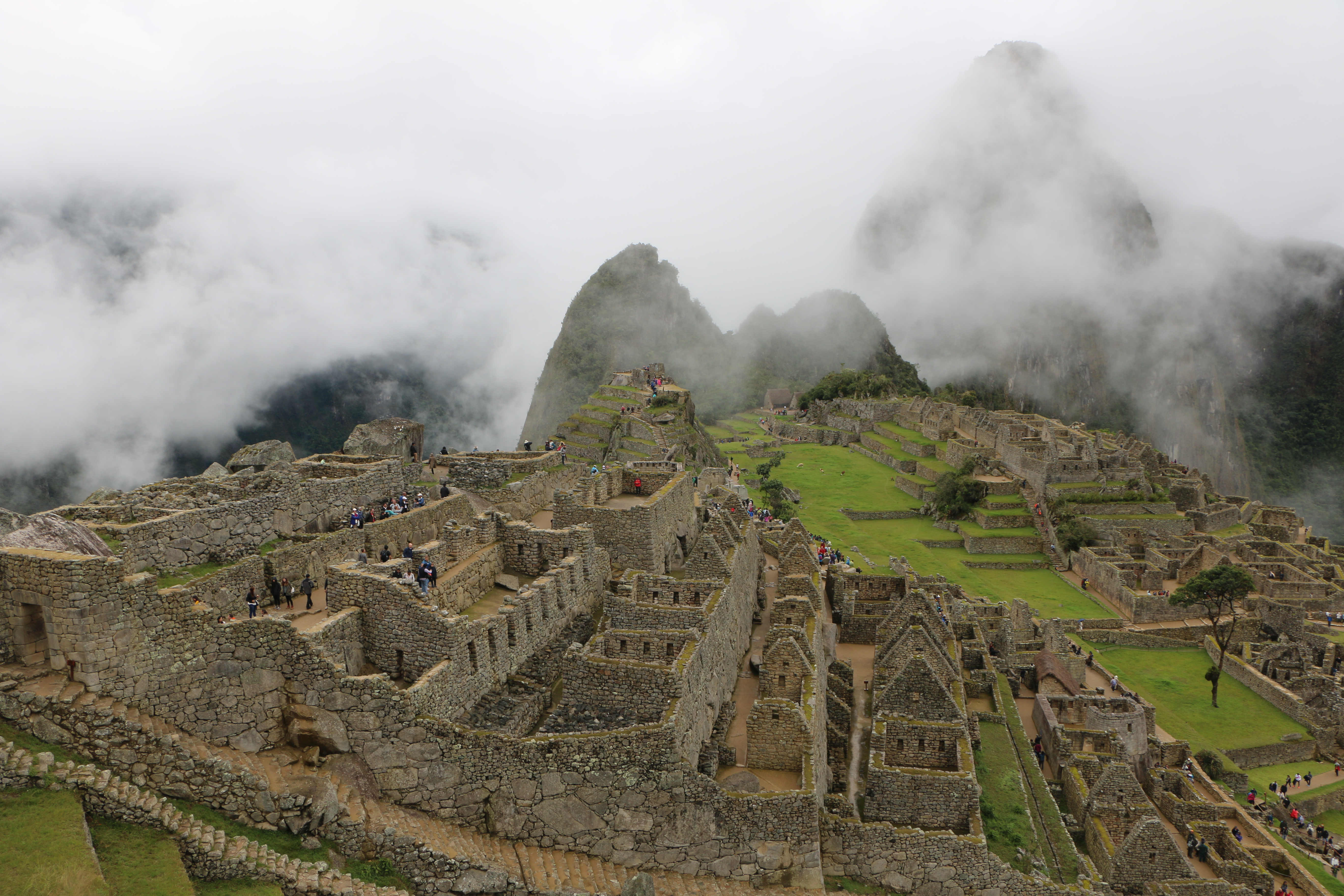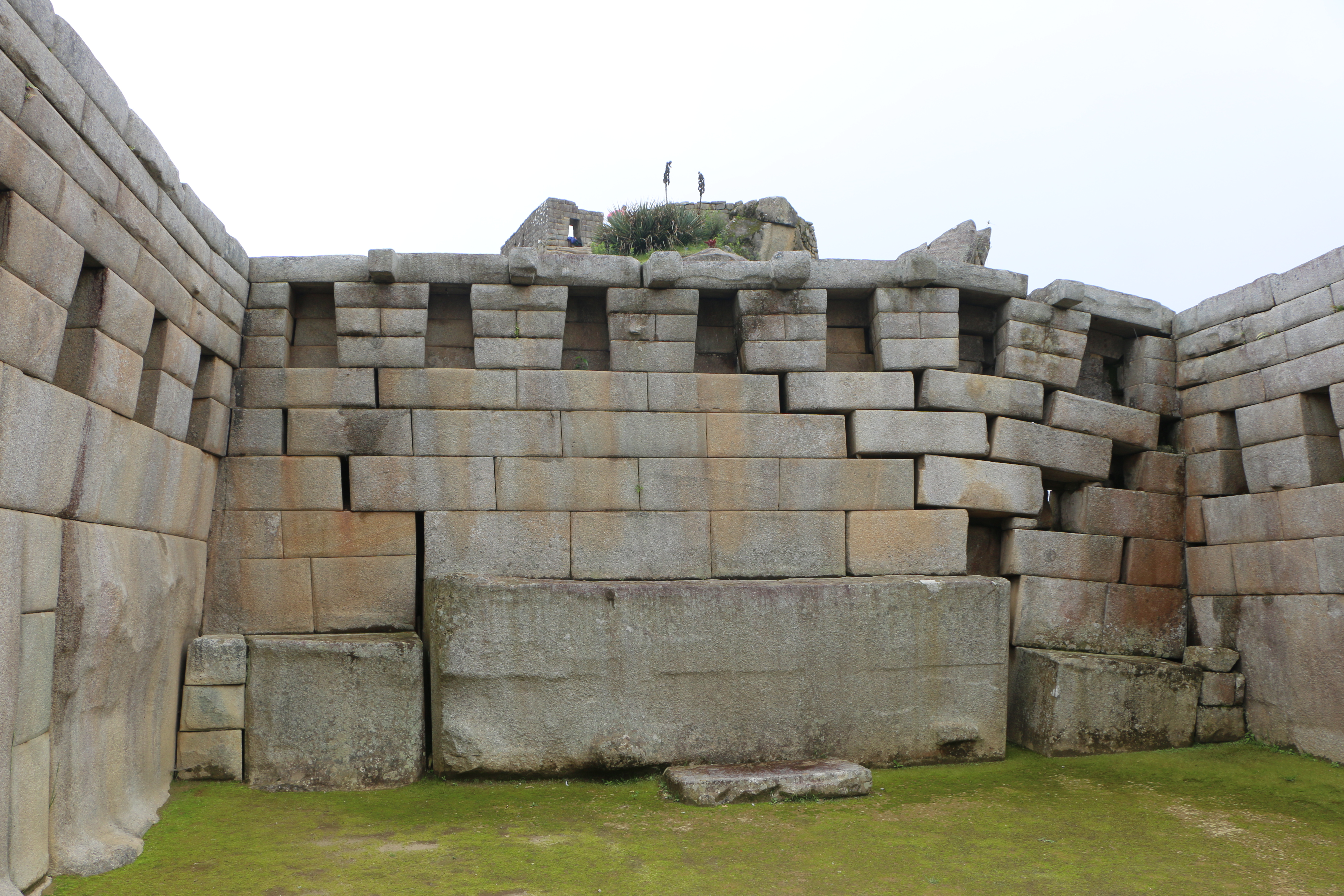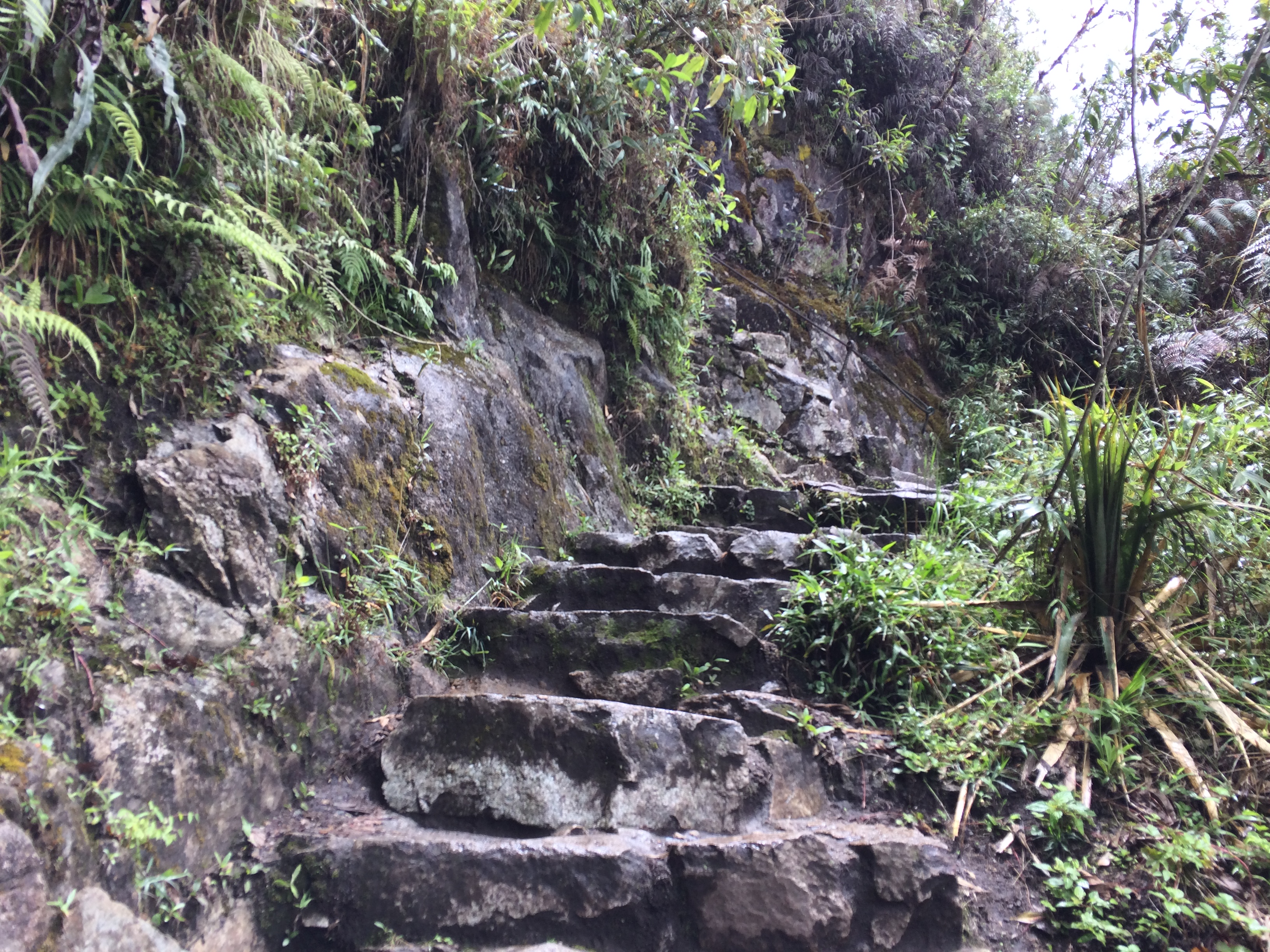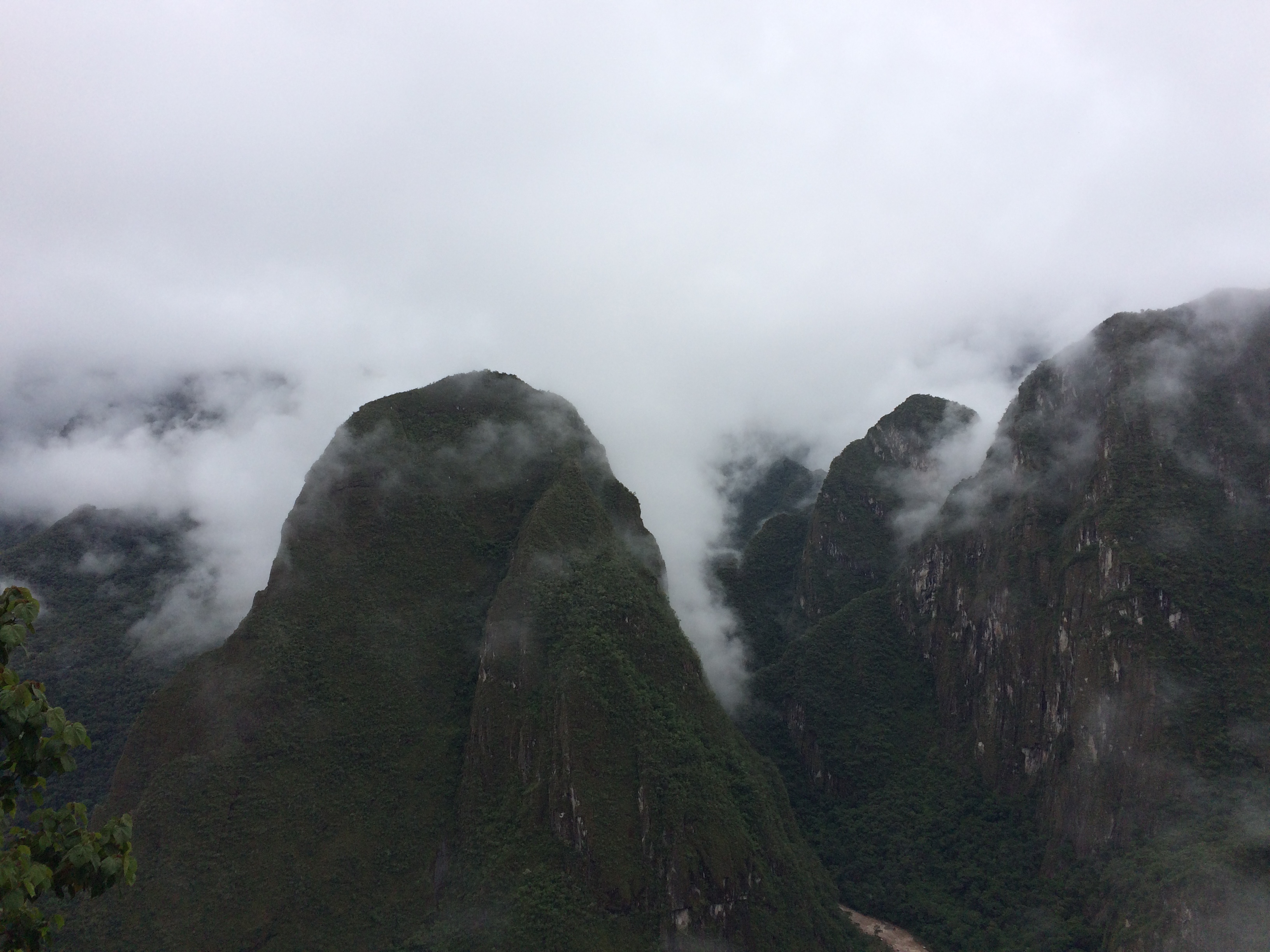 Once we visited a whole Machu Picchu, we entered again to complete one of the other remaining trails - Inca Bridge (Puente de Inca). This is what I am most proud of completing trail. One thing however, I regret is not taking a camera with me. It was a long and dangerous walk by the edge of 1900 ft valley. The other train was Sun Gate, but we avoided that in consideration with all the exhaustion and time constraint.
We left Machu Picchu at 3:00 o'clock in the afternoon, reached Poroy at 3:30. Had lunch until 4:30 and got ready to catch our 5:30 Peru Rail train back to Poroy. Luckily, we were able to contact our cab driver from the morning in time and he was nice enough to drive us back to hotel with exact same fare.
This day ended with much exhaustion and leg pain, but we were also thrilled to get once in a lifetime opportunity to visit such historical and archaeologically important site.
3. Day 8 / Dec 30 - Maras Circles and Moray salt mines
With respect to our previous booking for Maras and Moray through our hotel staff, we began our journey at 8:00 in the morning. Went to circles of Moray (s/. 70) and Salt mines (Salinas) of Maras (s/. 20). Travel company provided us with all the needed transportation and guide. Since it was only half-day tour we were not concerned with food. Except for above mentioned entry fee in both these places, we didn't have to pay anything extra.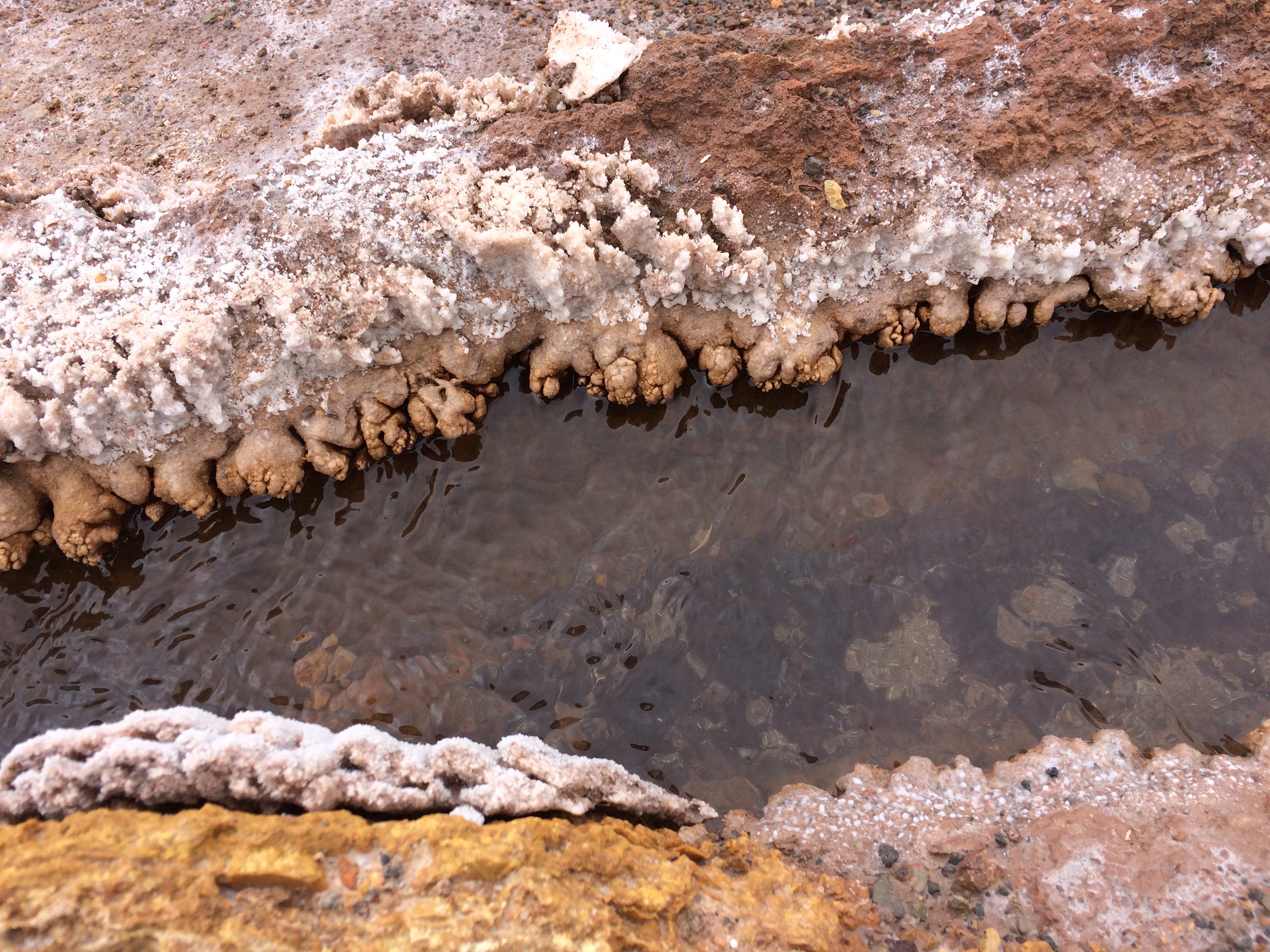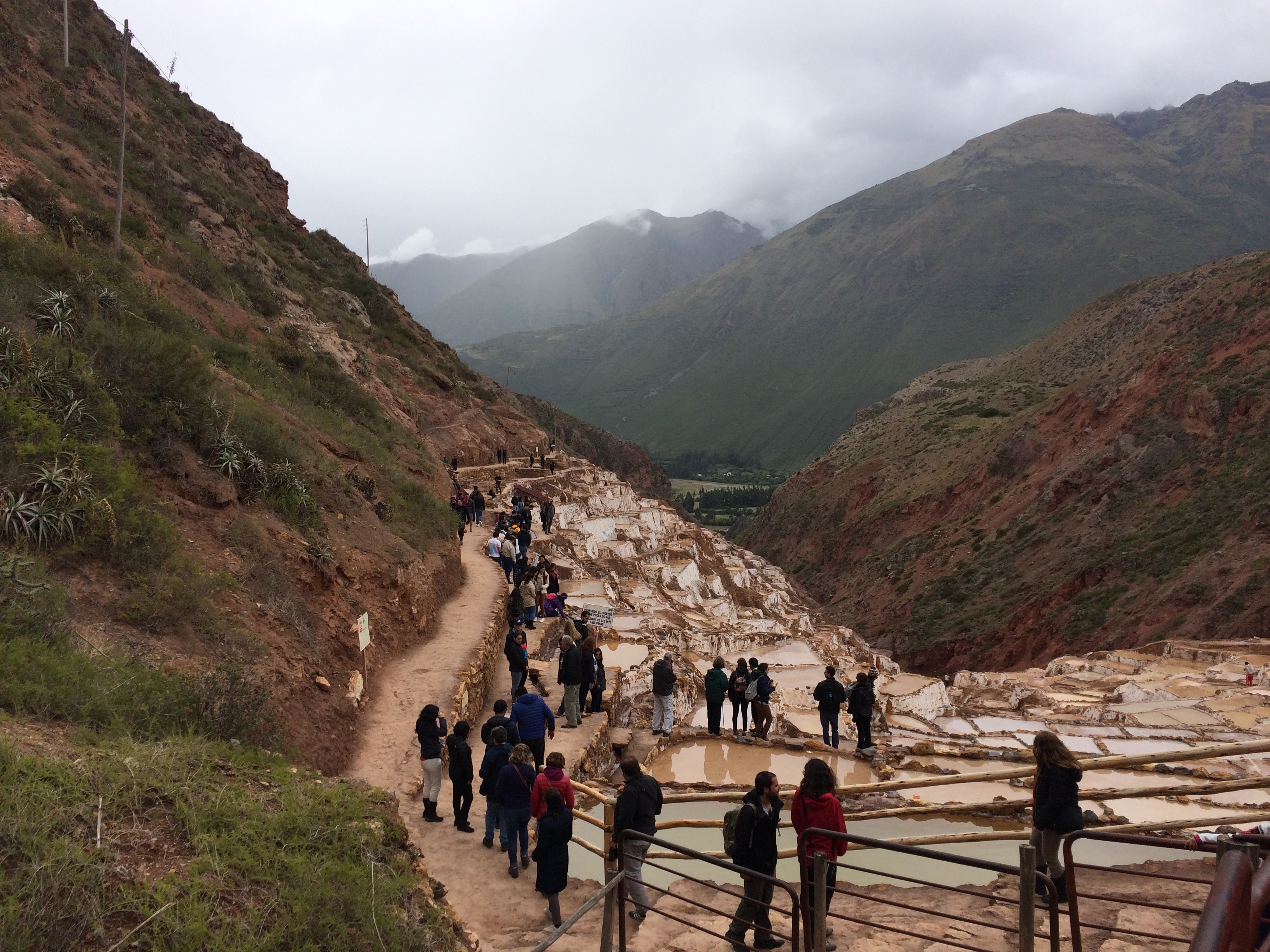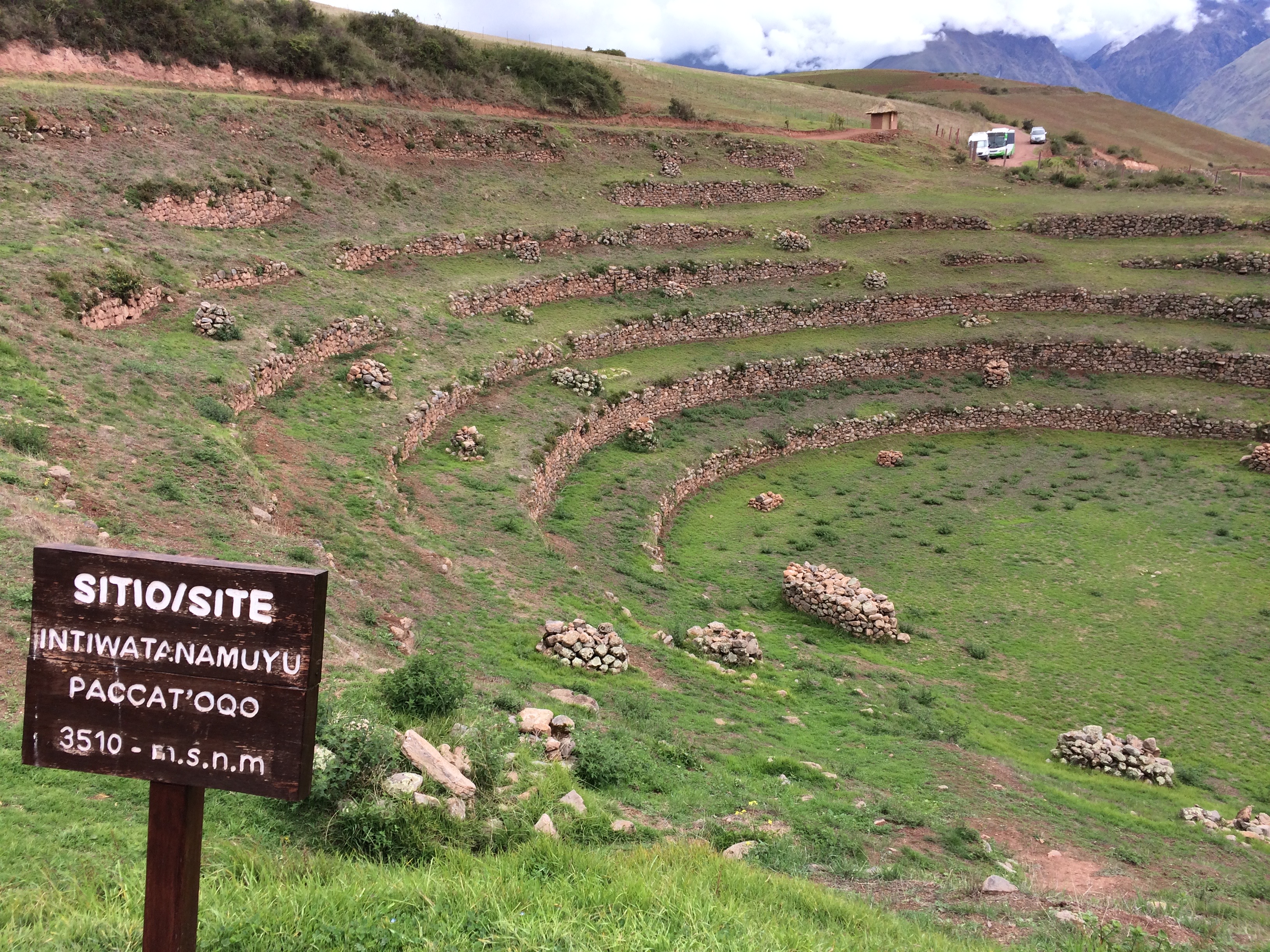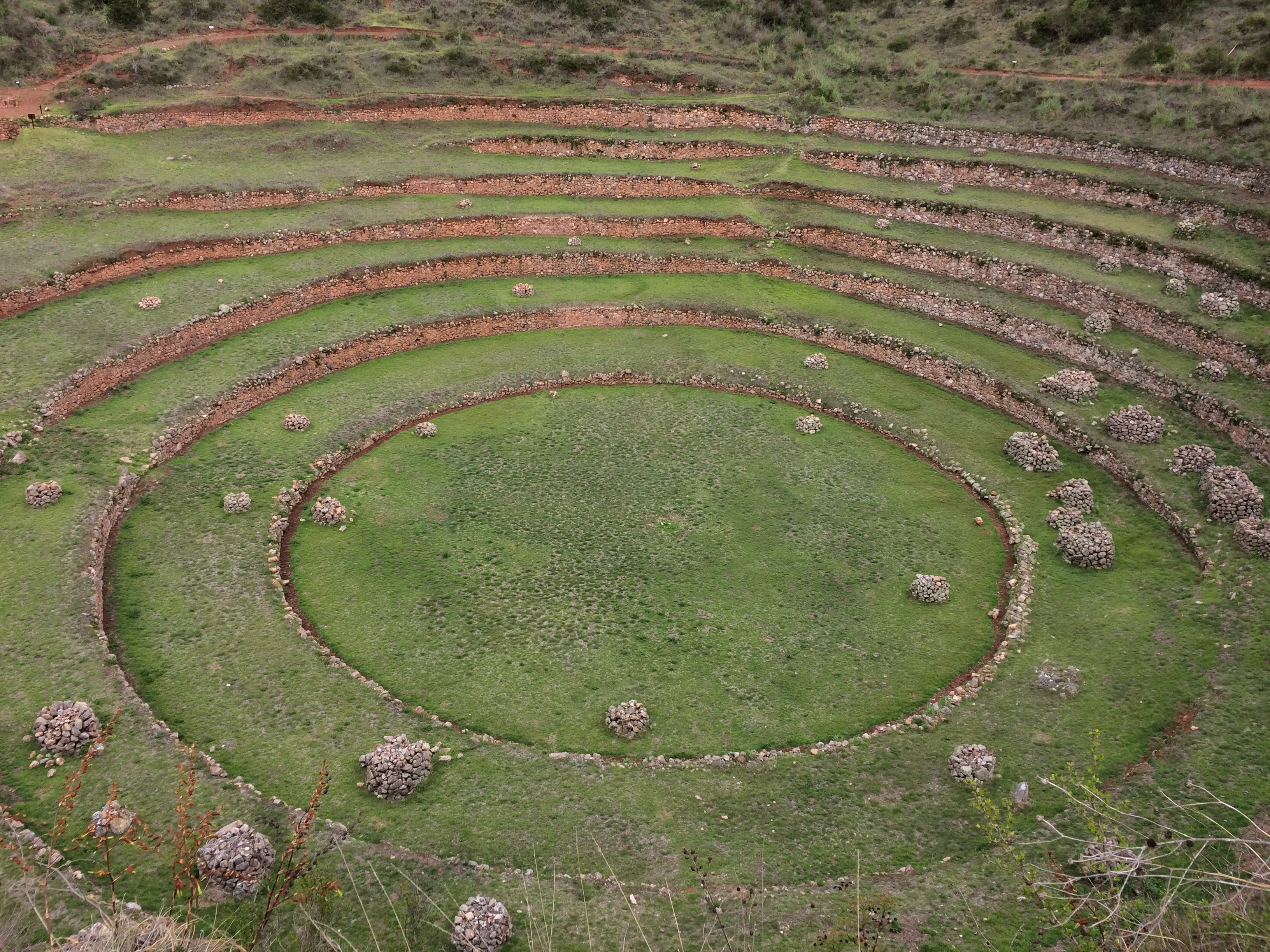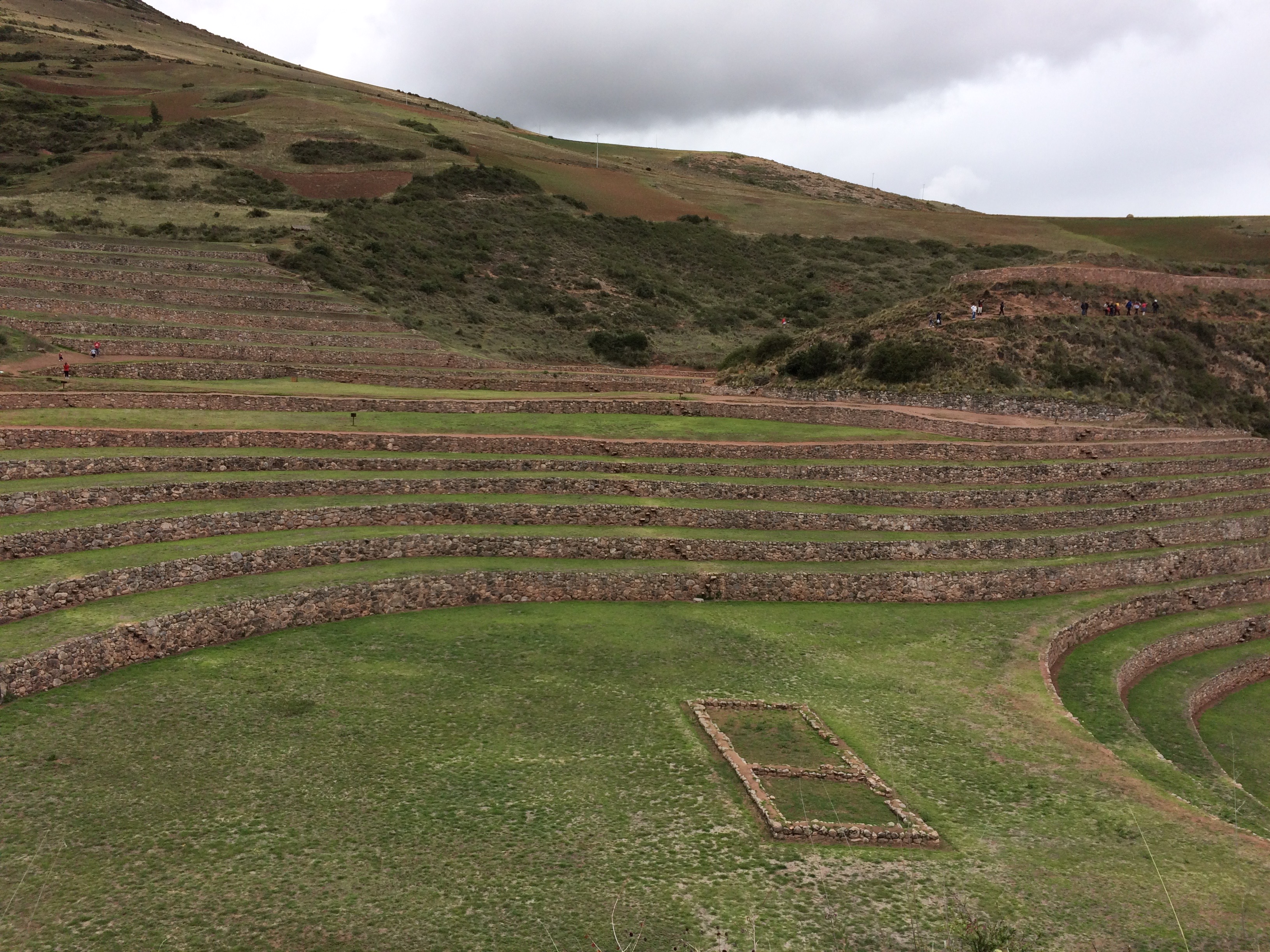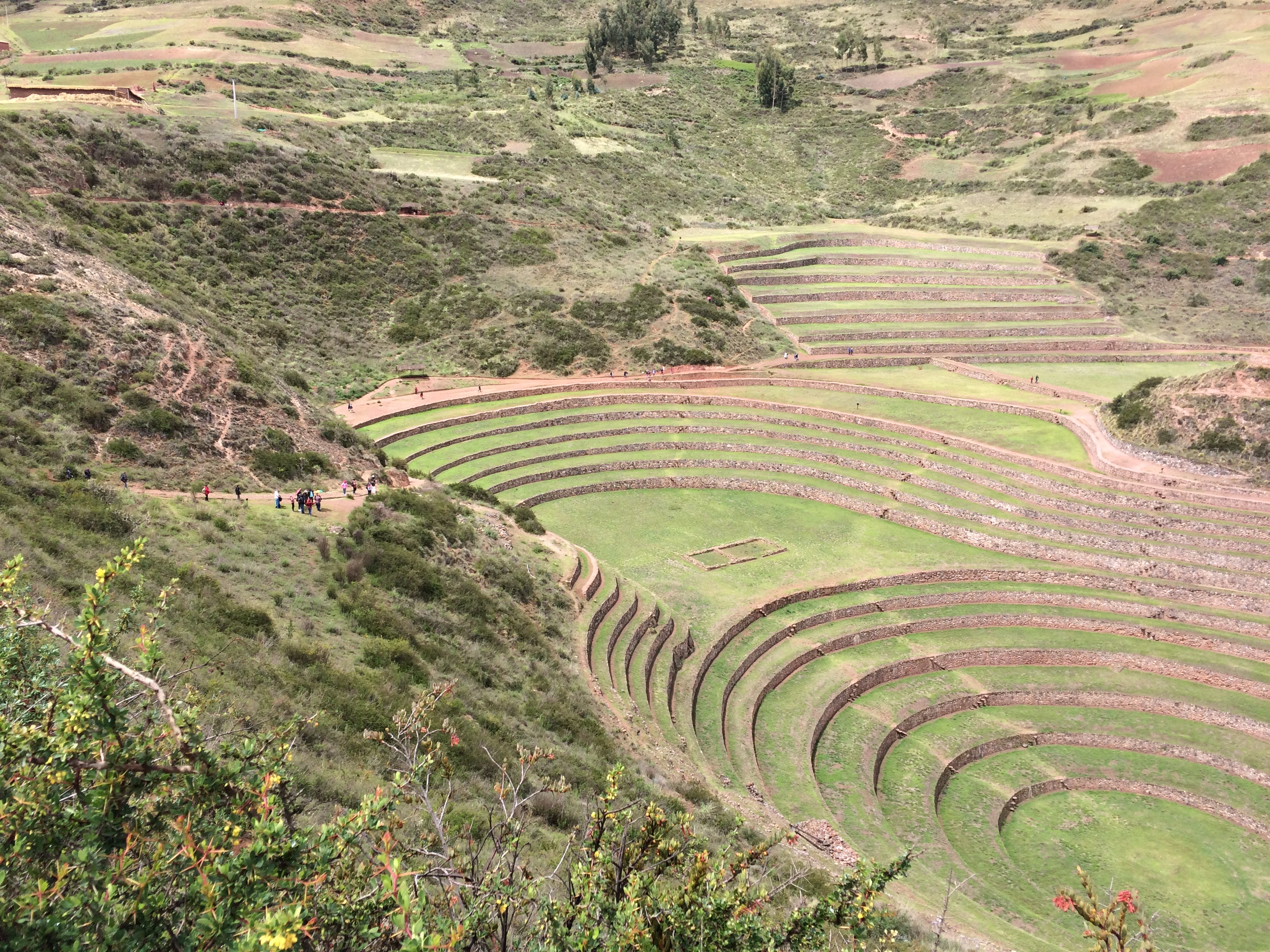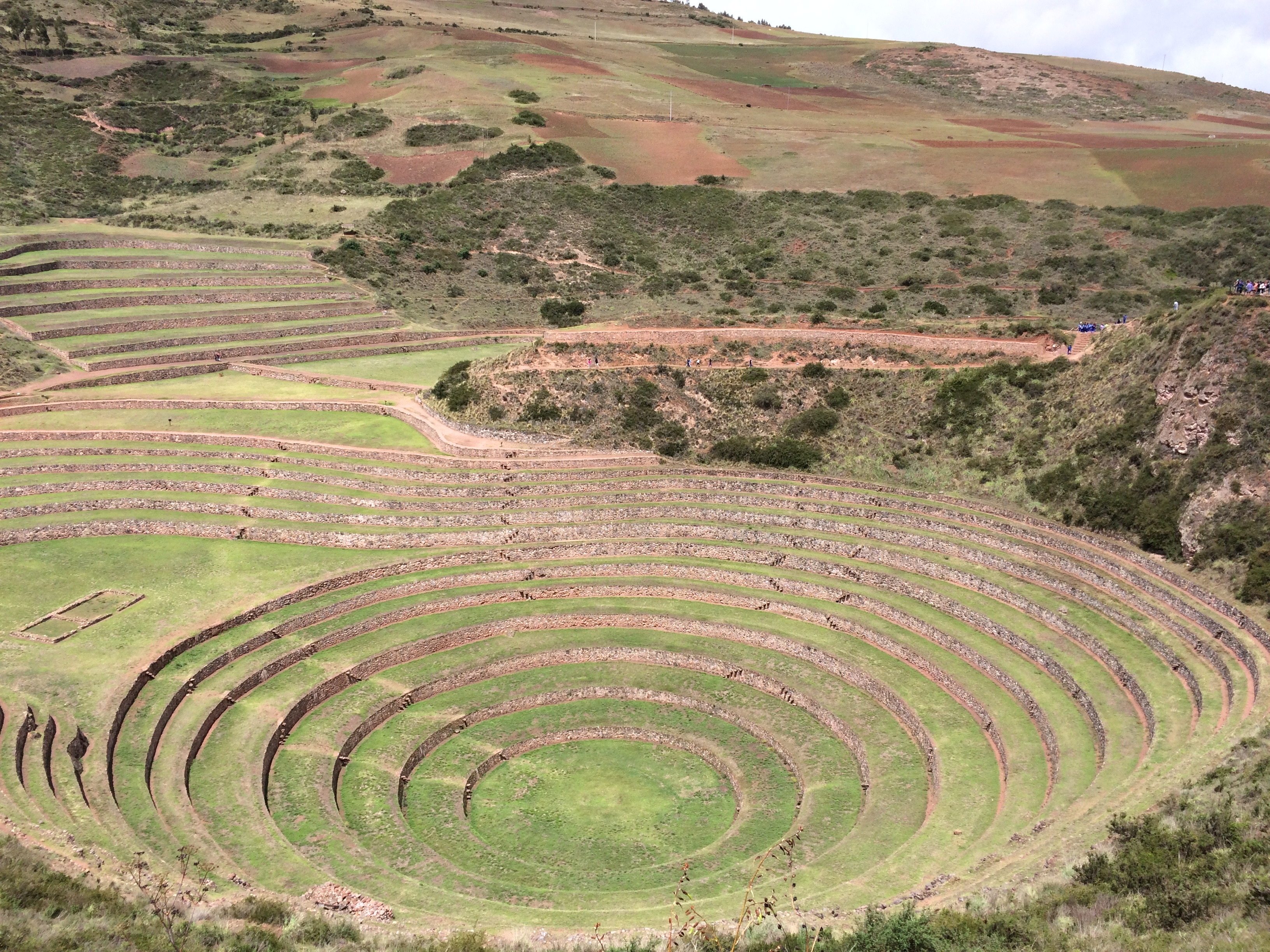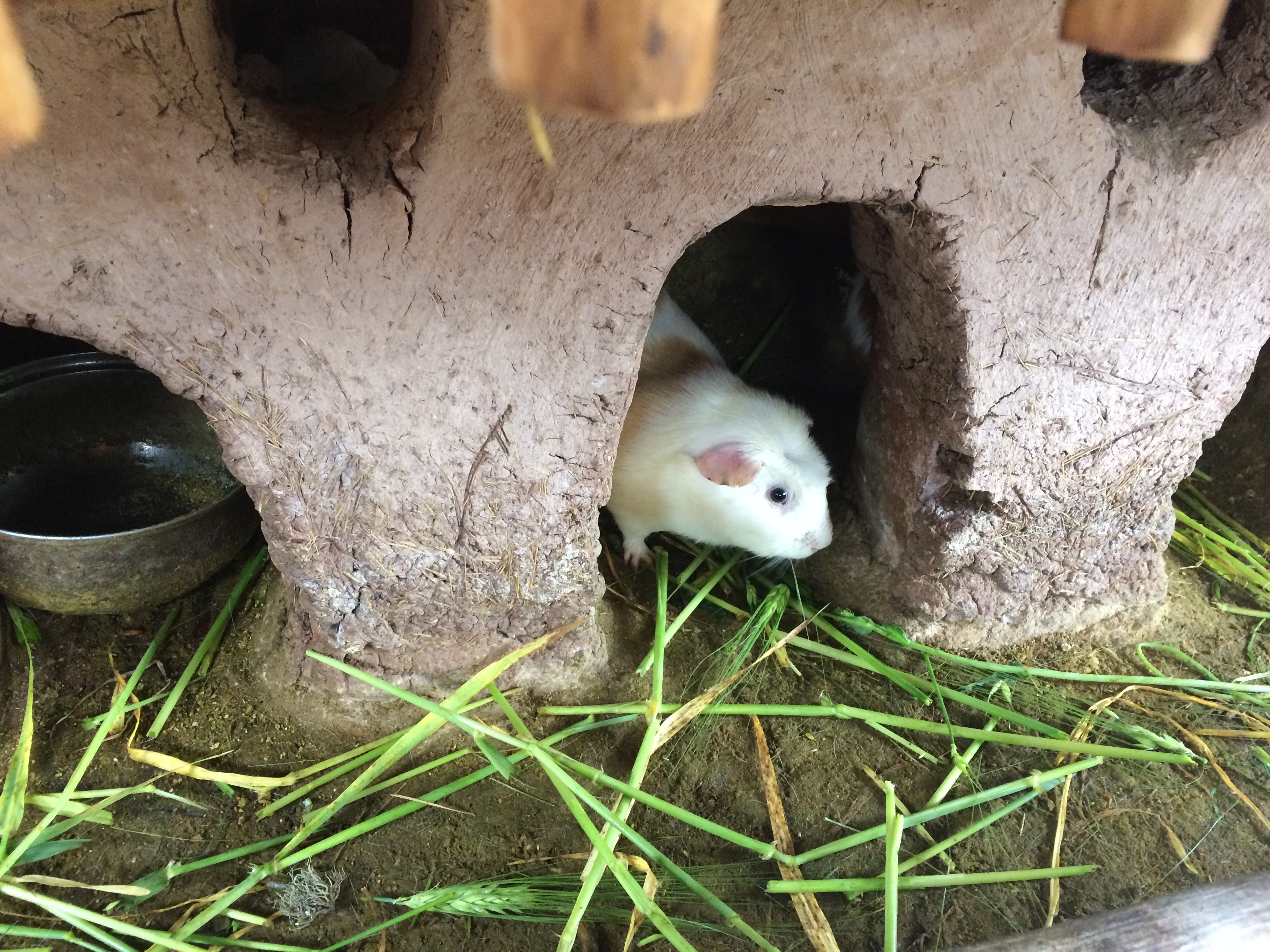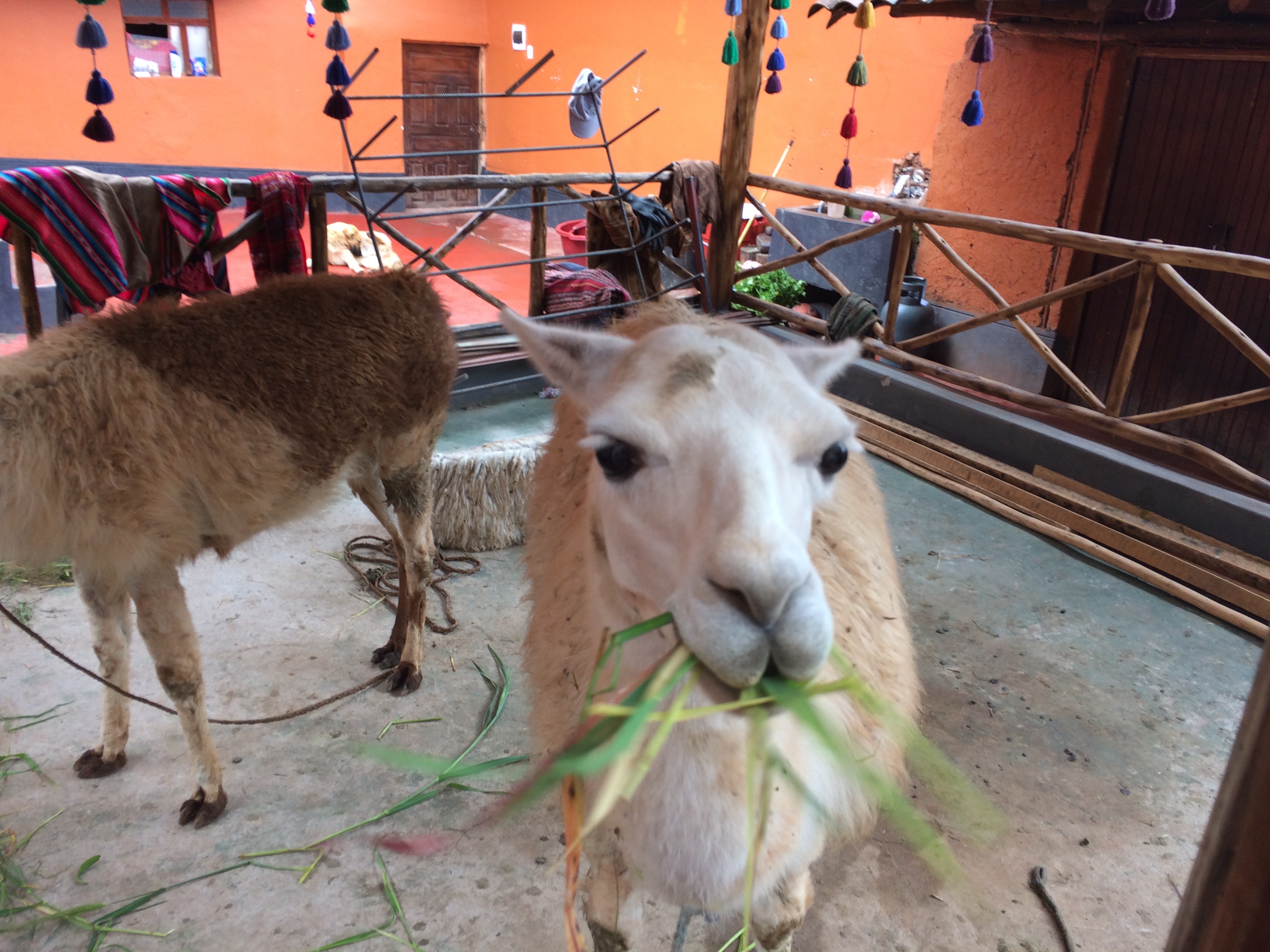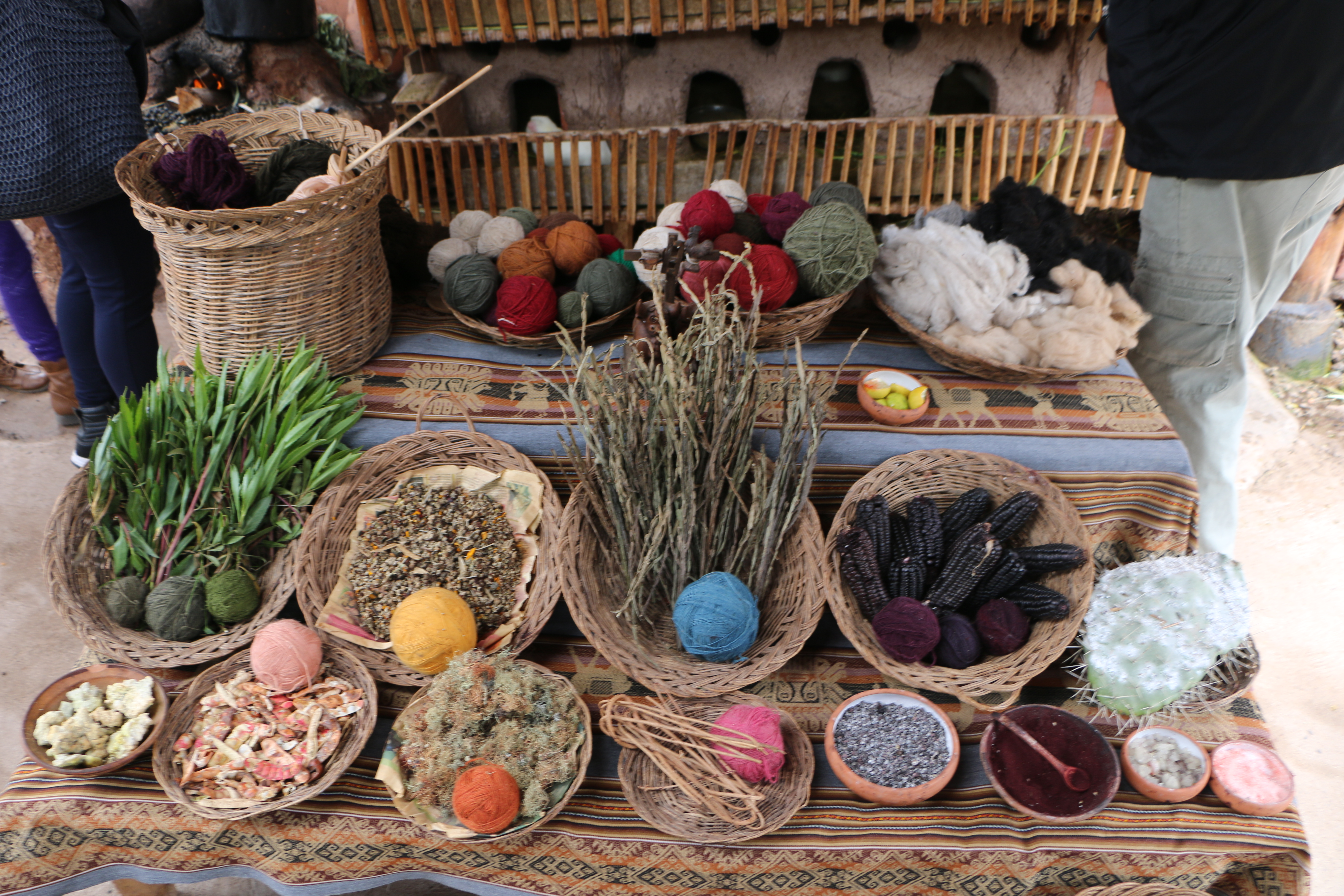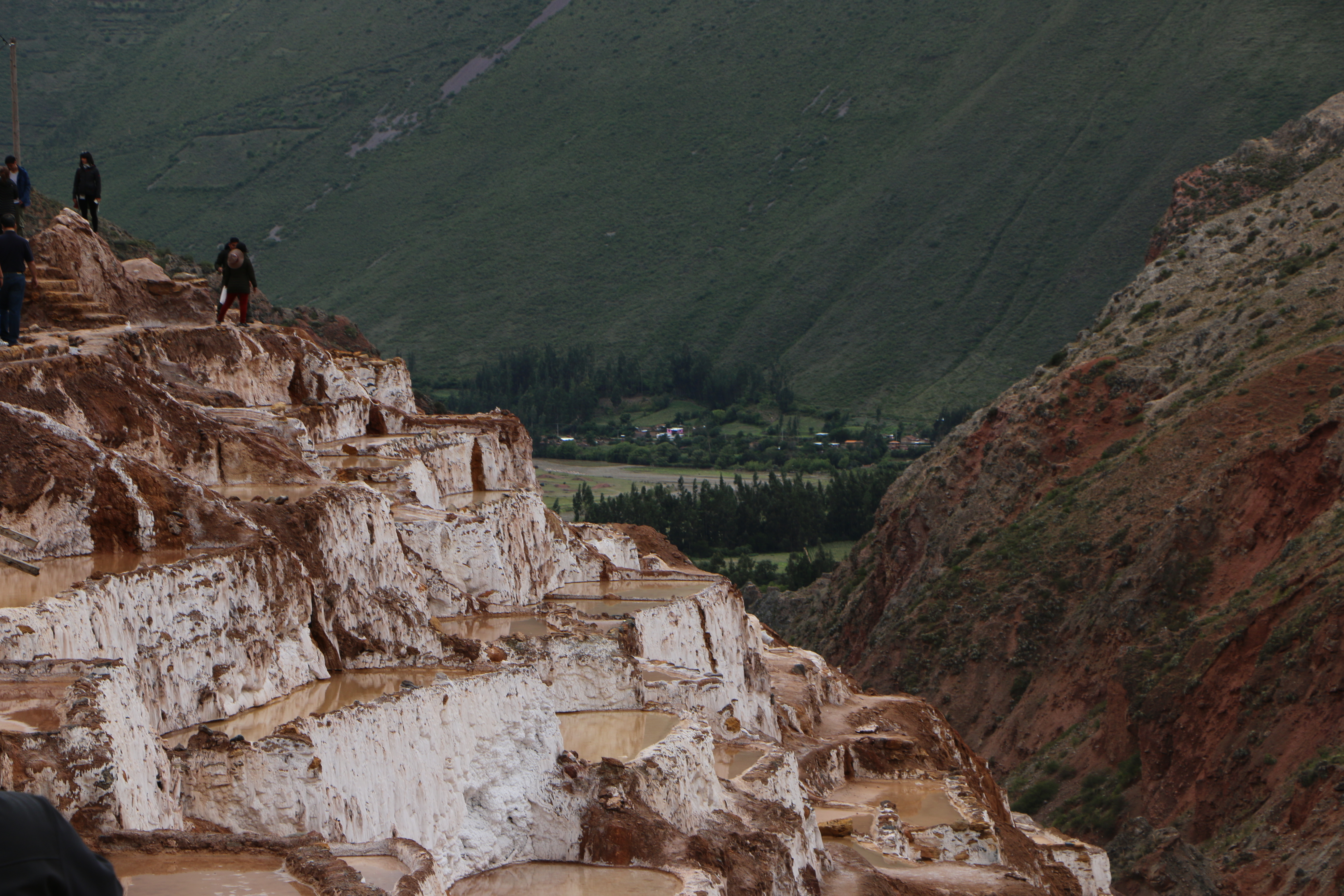 We Came back to Cusco at 2 o'clock in the afternoon. Had lunch and roamed around the city for a while. Visited some area of Plaza de Armas, Cusco. They had nice celebraiton with lot of people, food, drinks and music festival.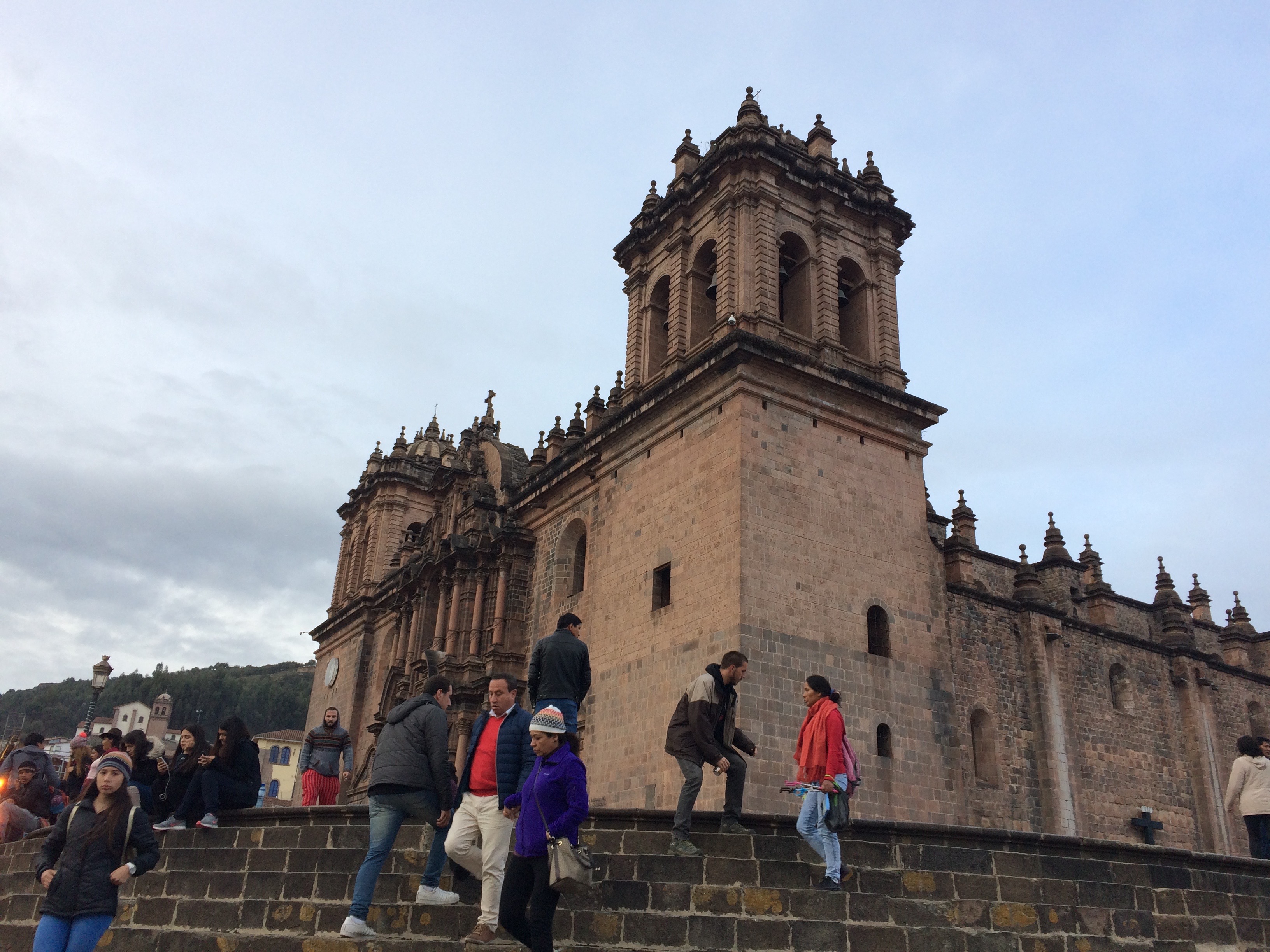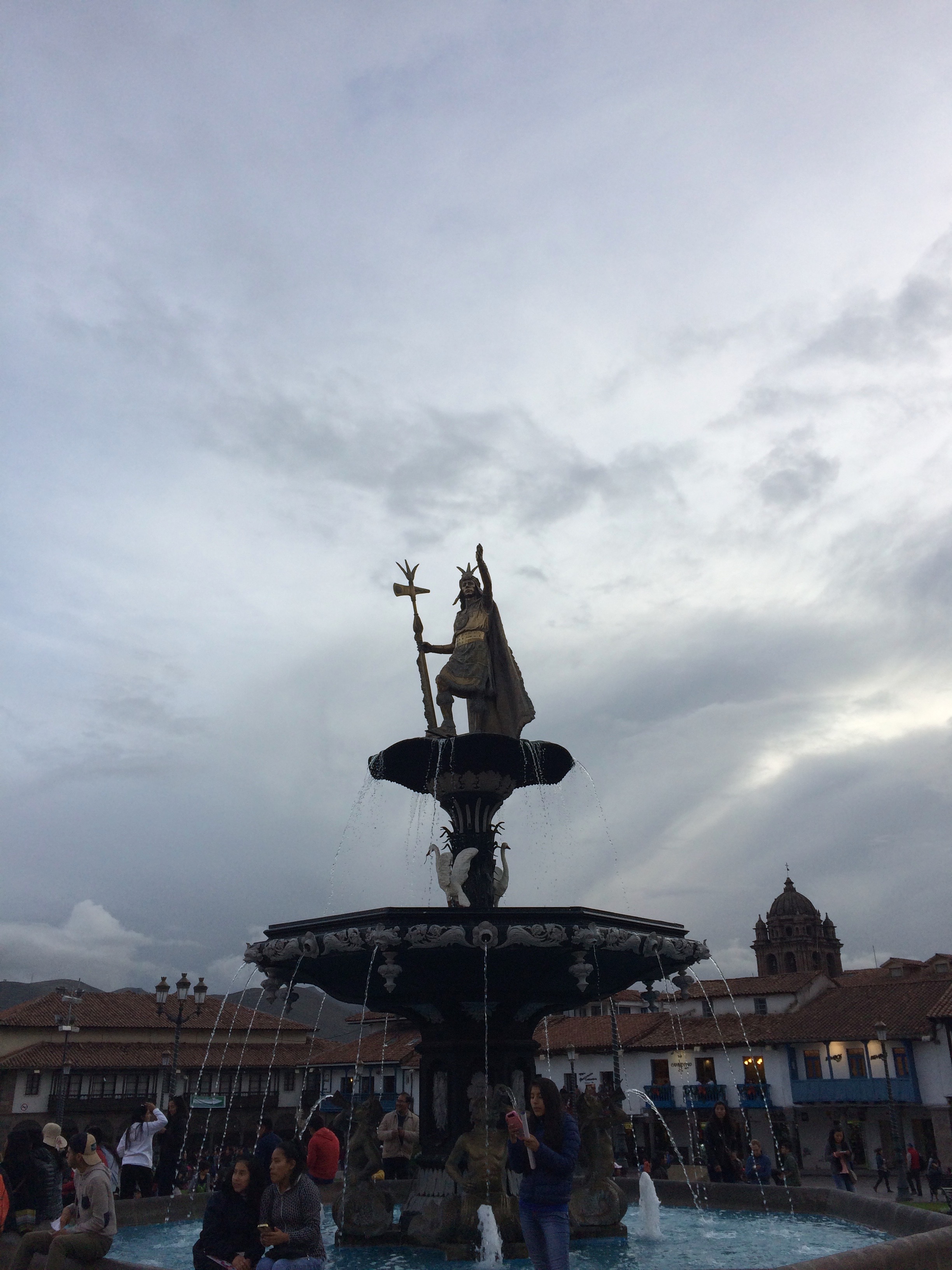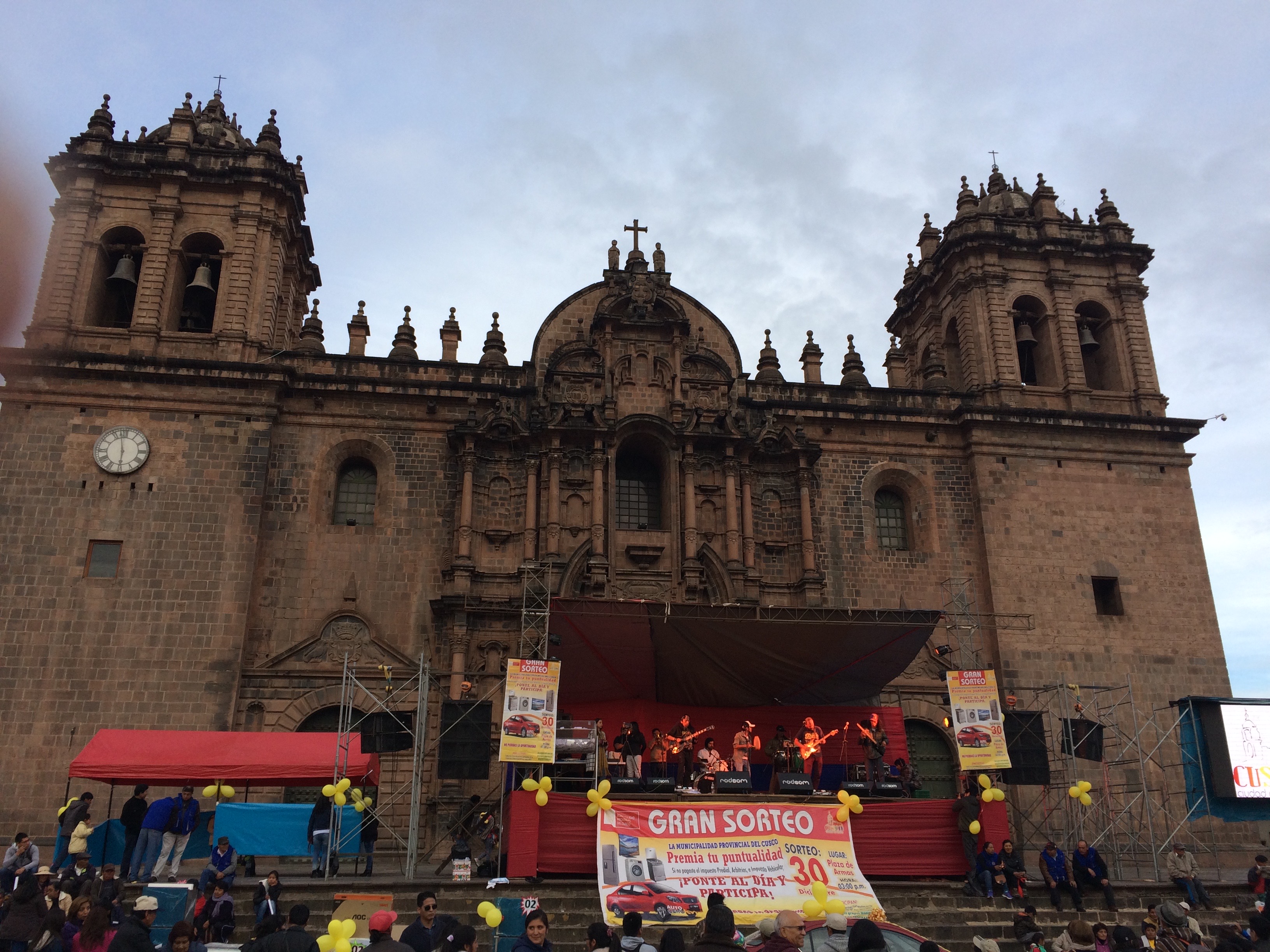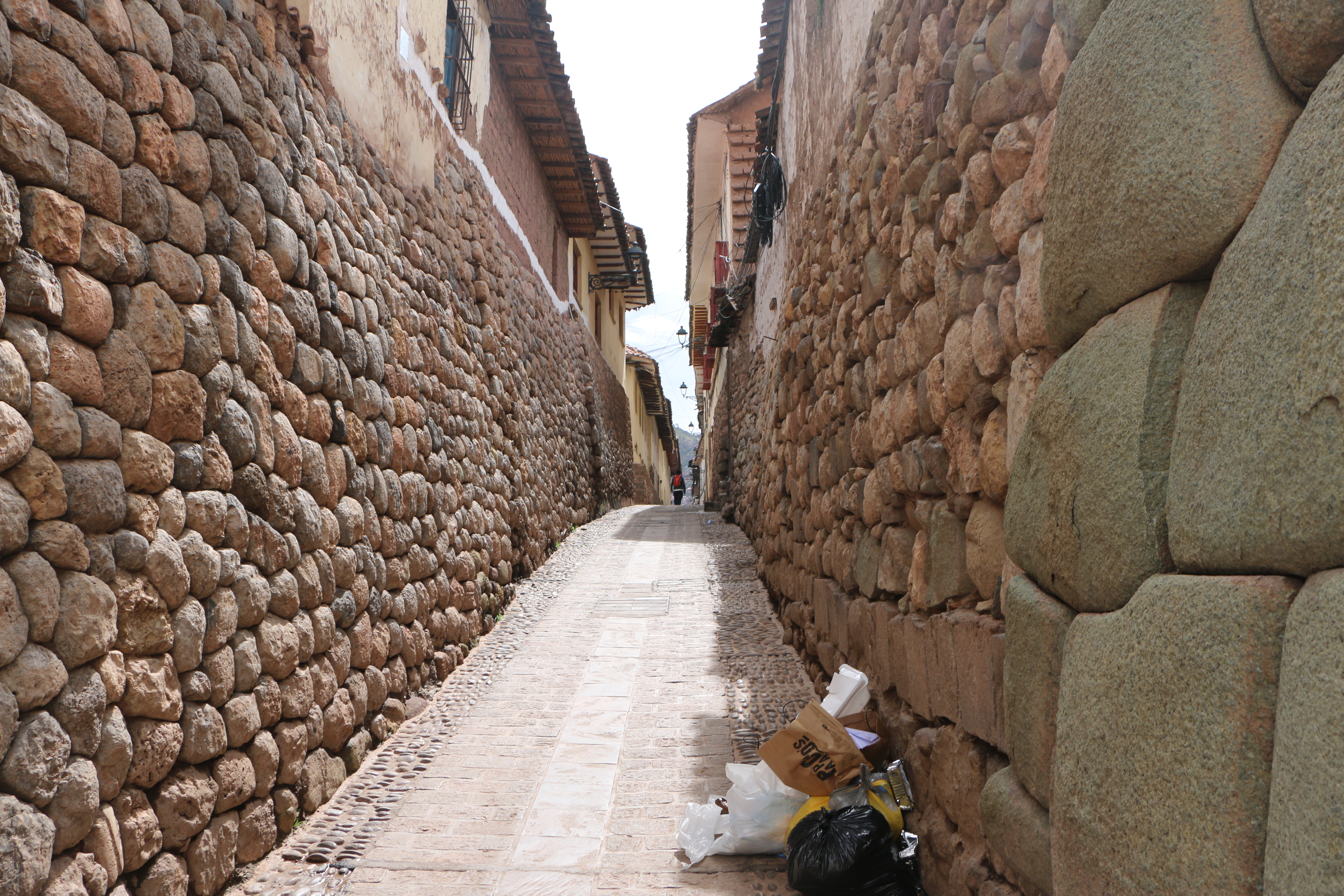 Since we had extra time, we also went to Sacsayhuaman place which is also a site for Inca ruins. It was the historic capital of the Inca Empire. Here too we requested a guide to accompany us with history of place.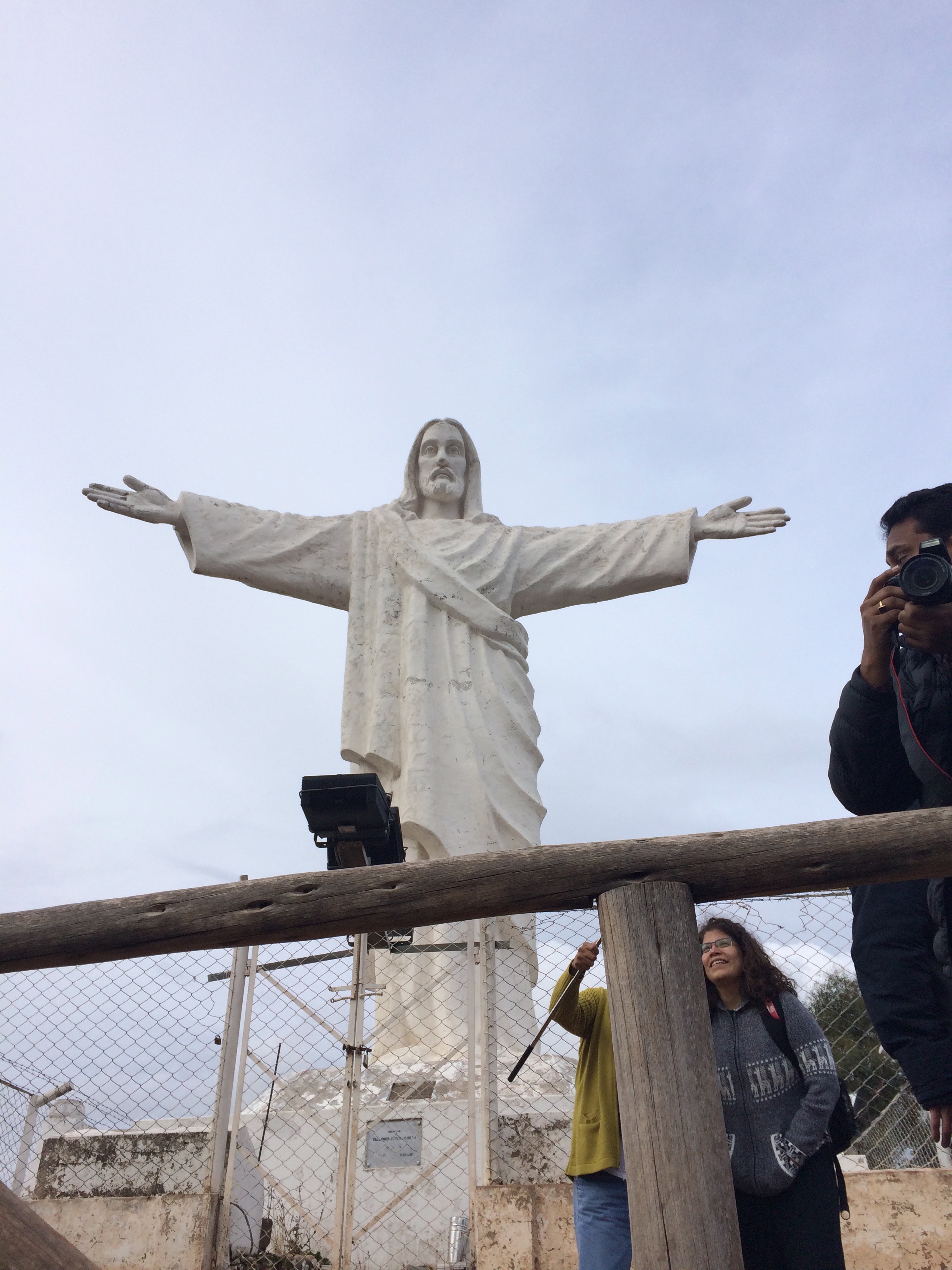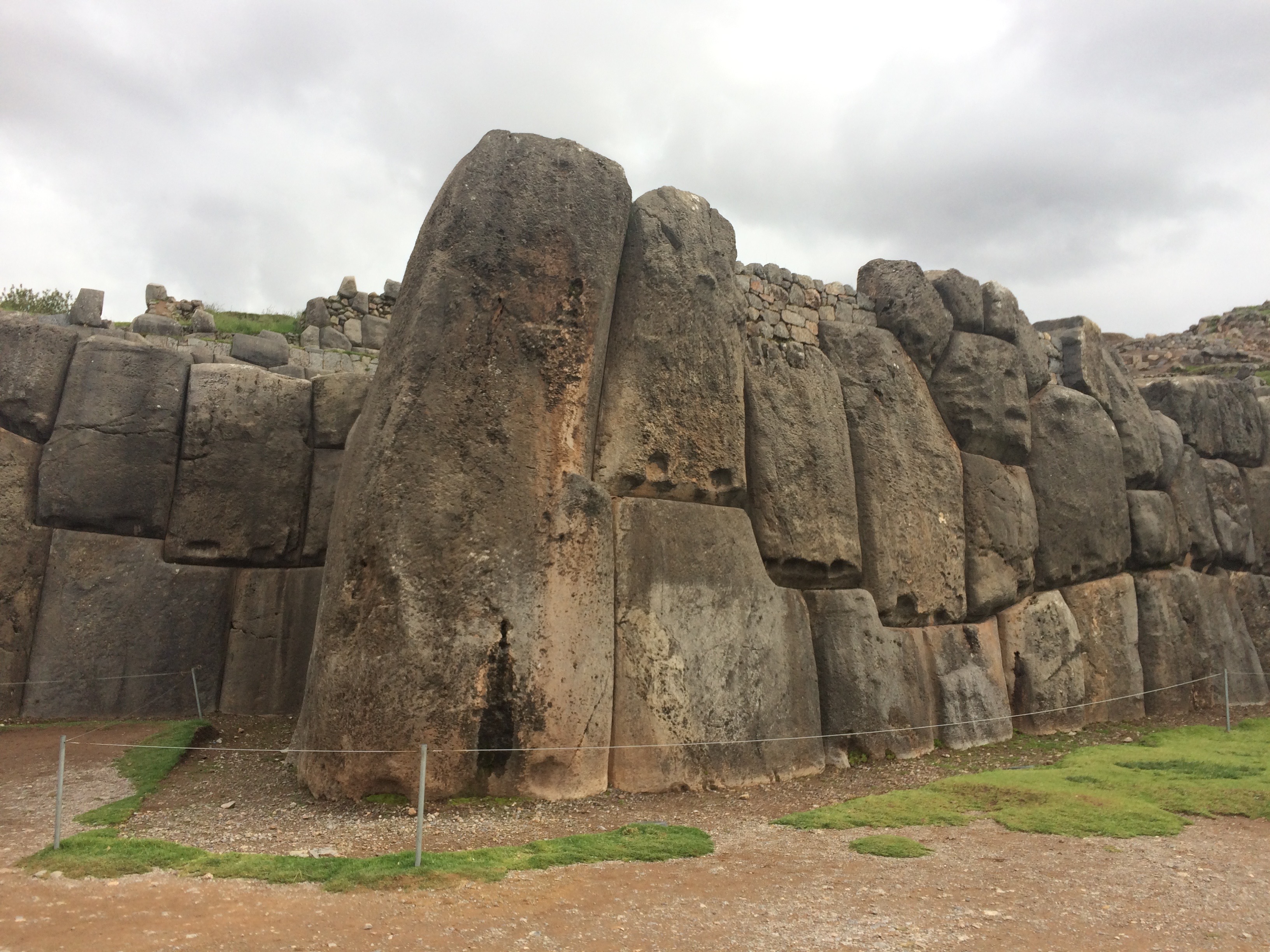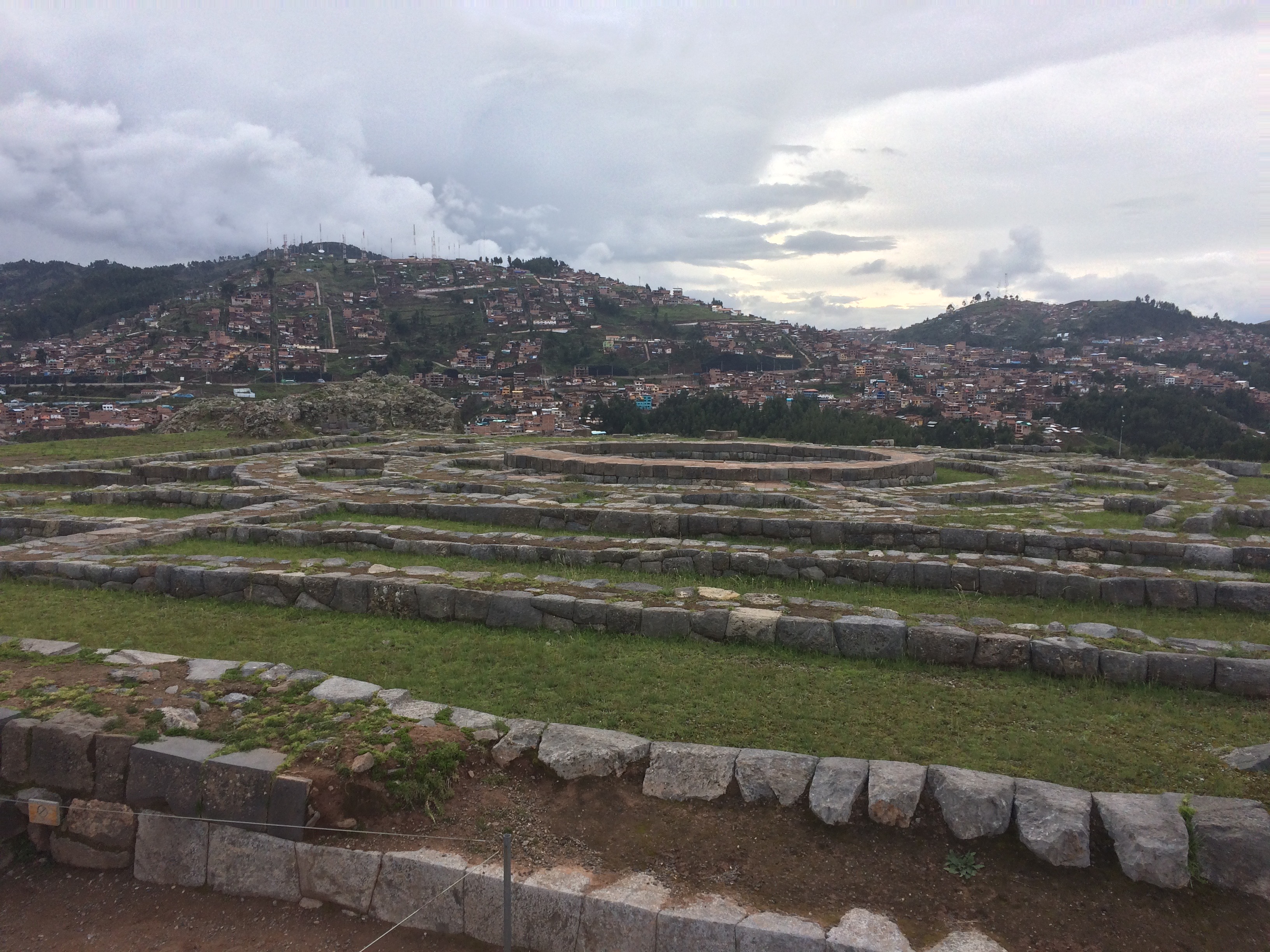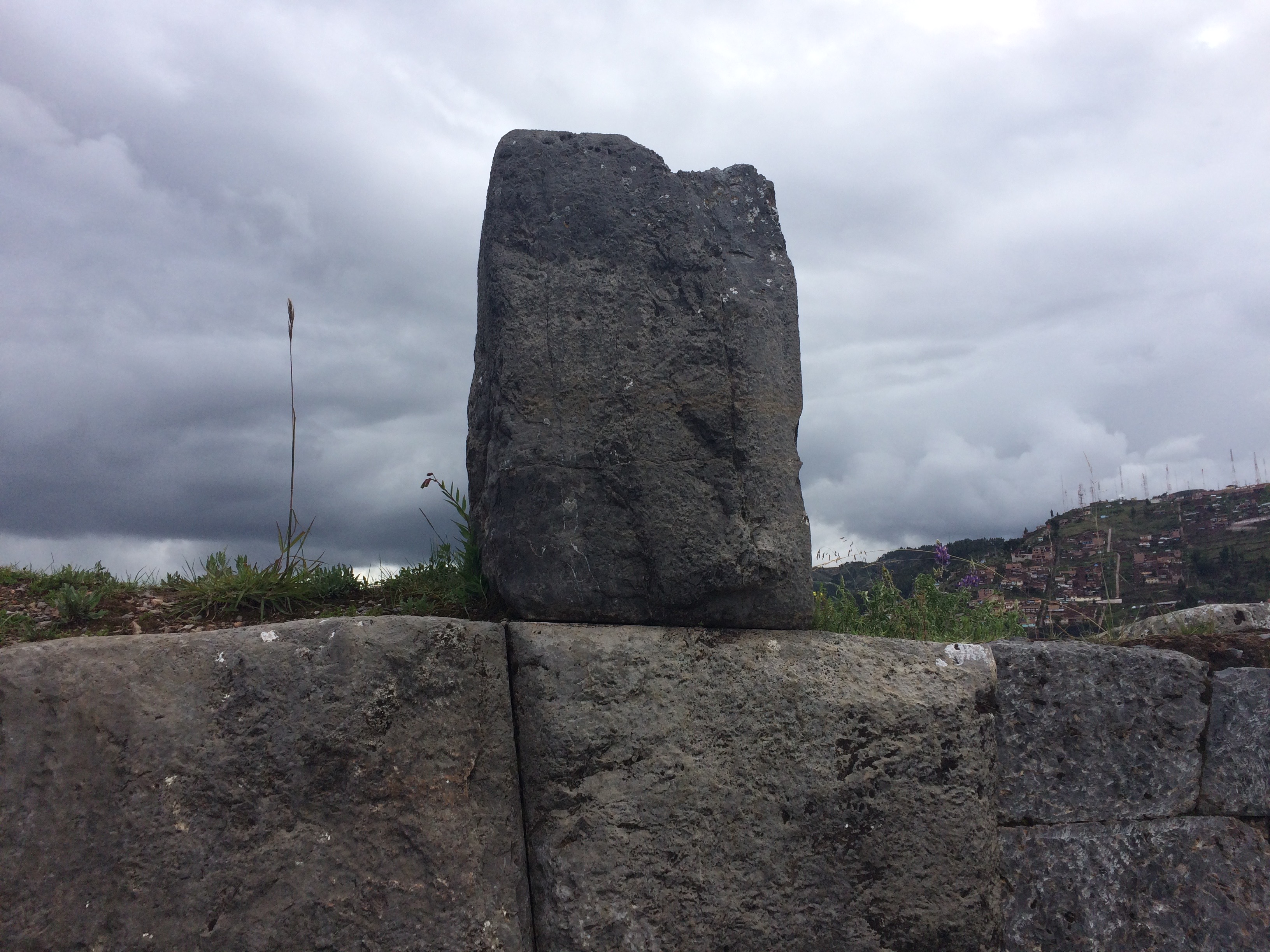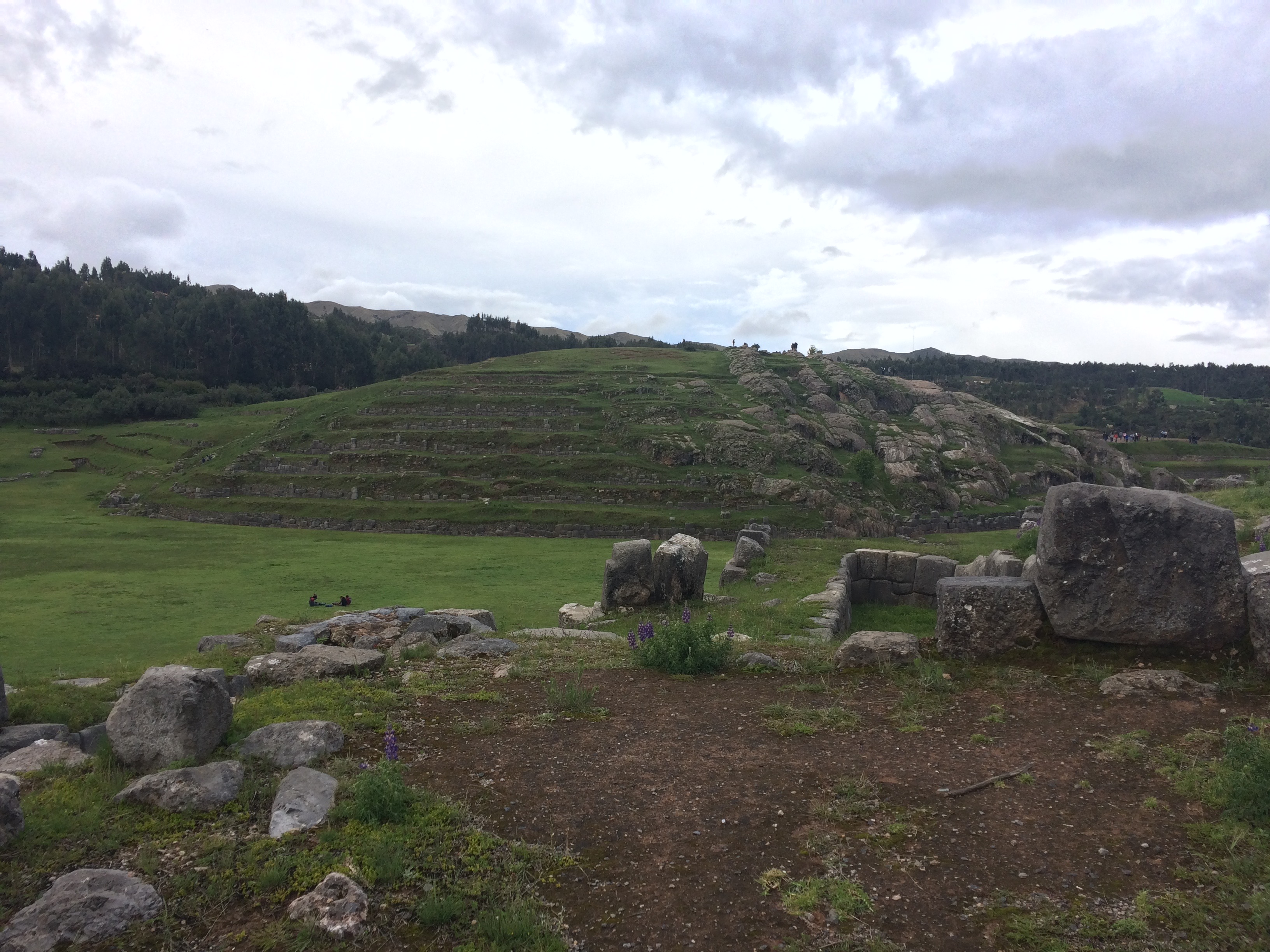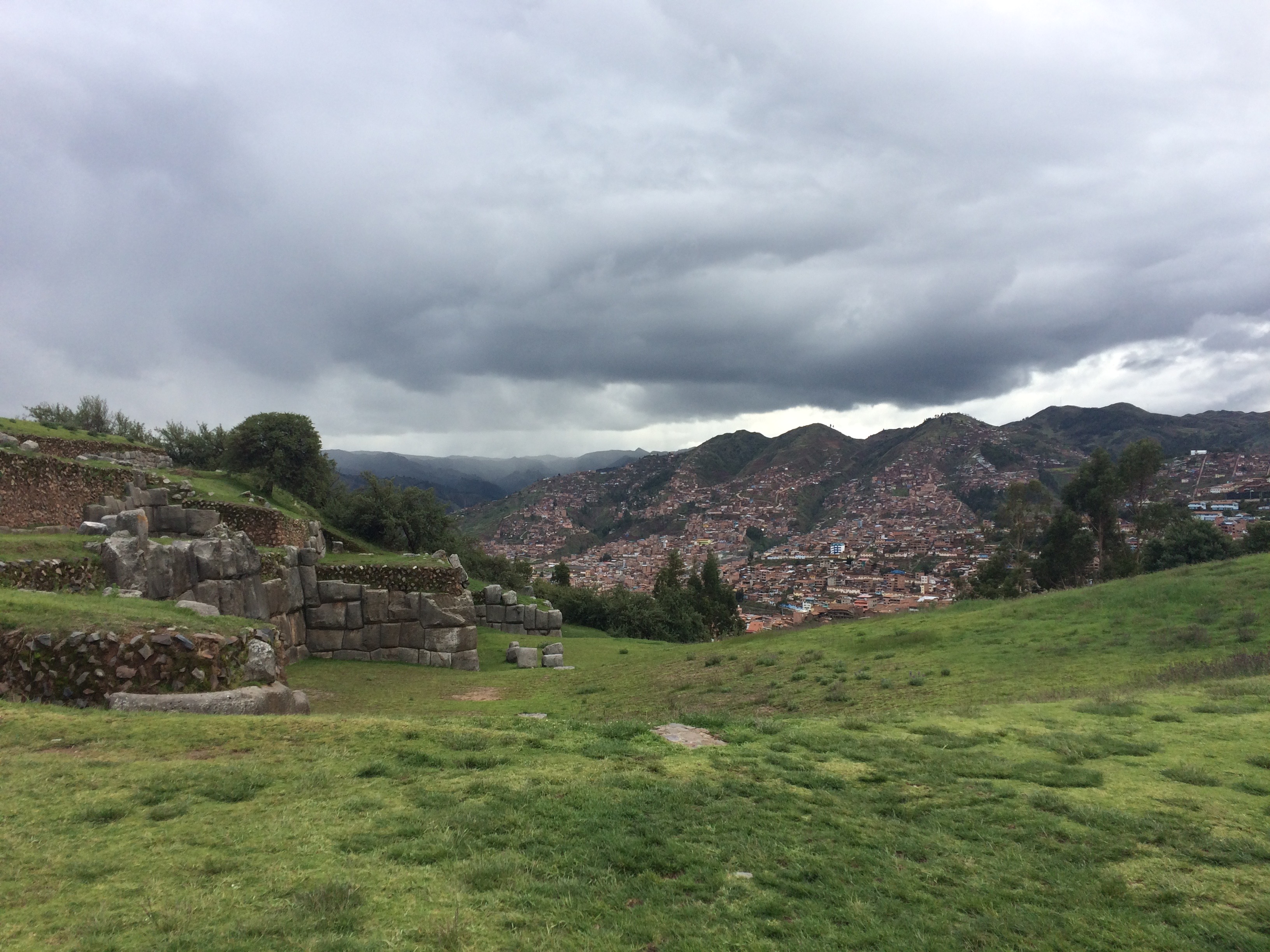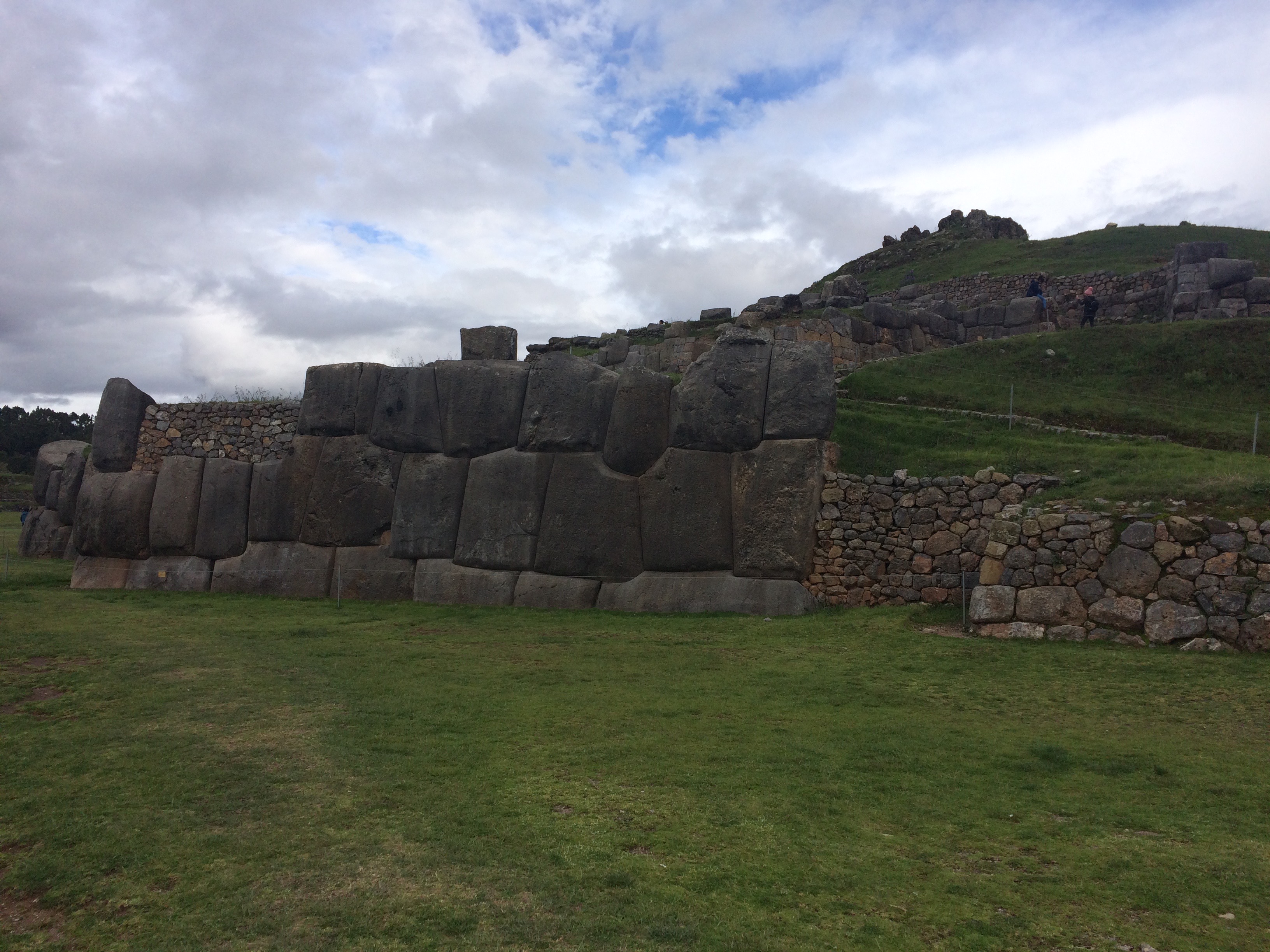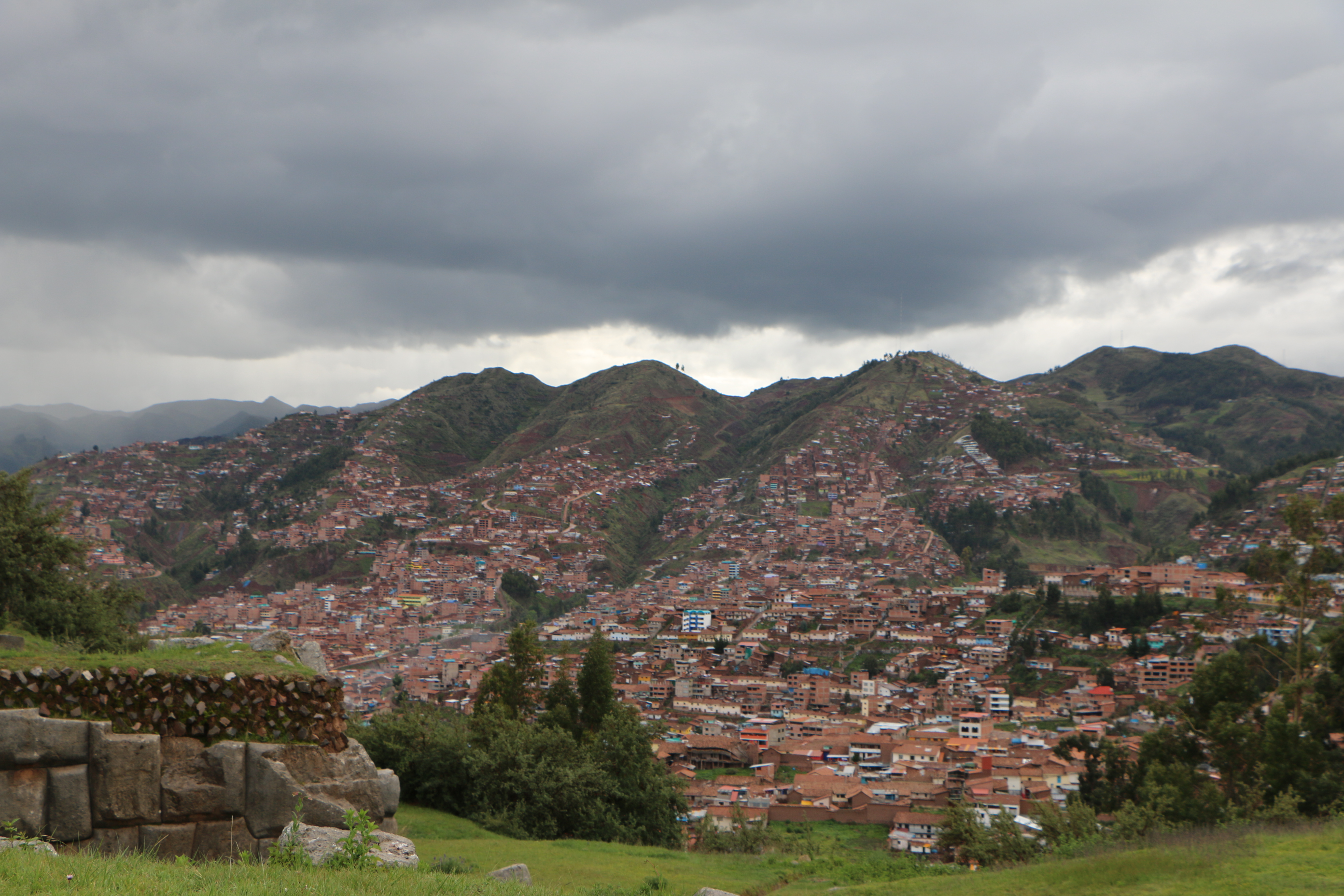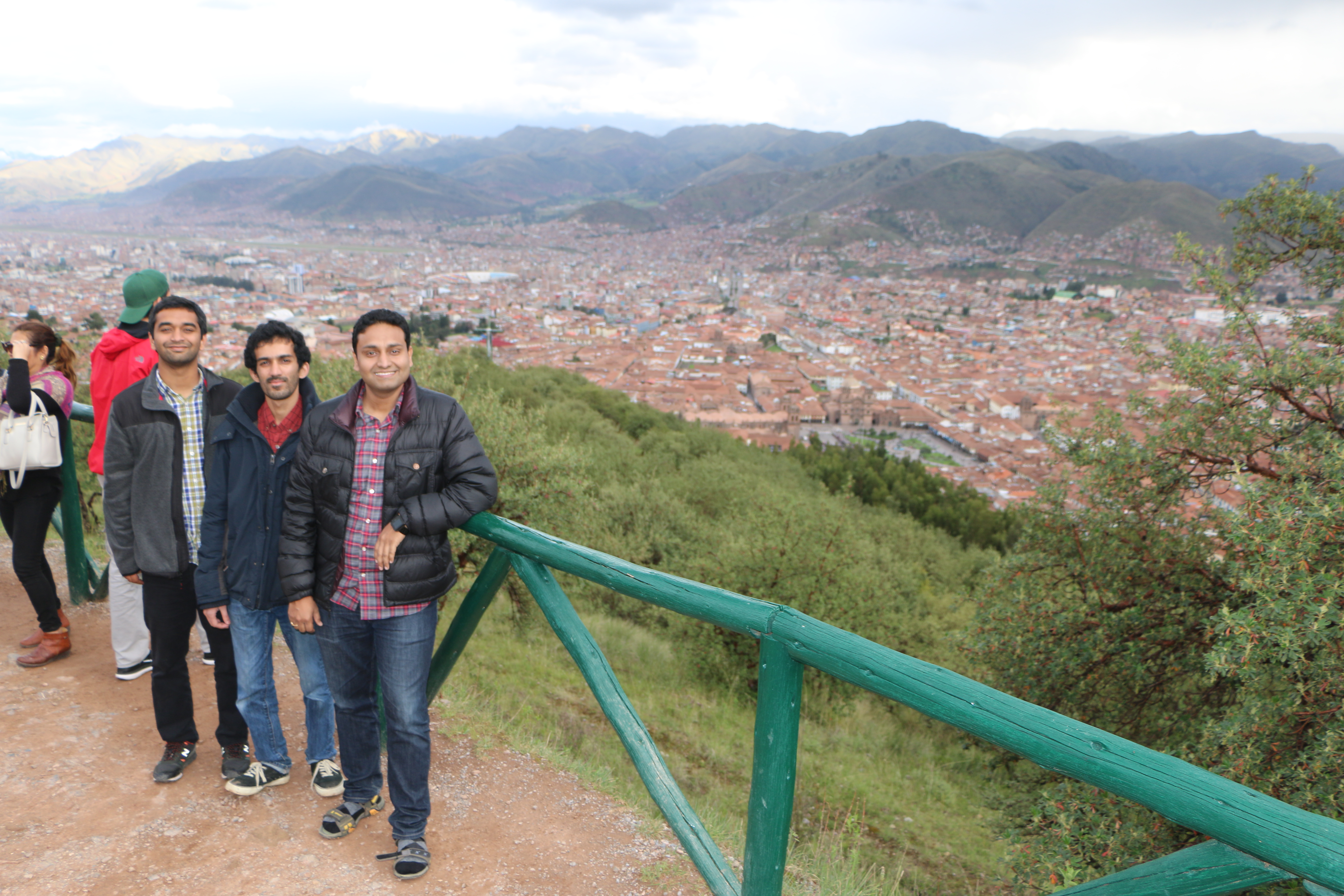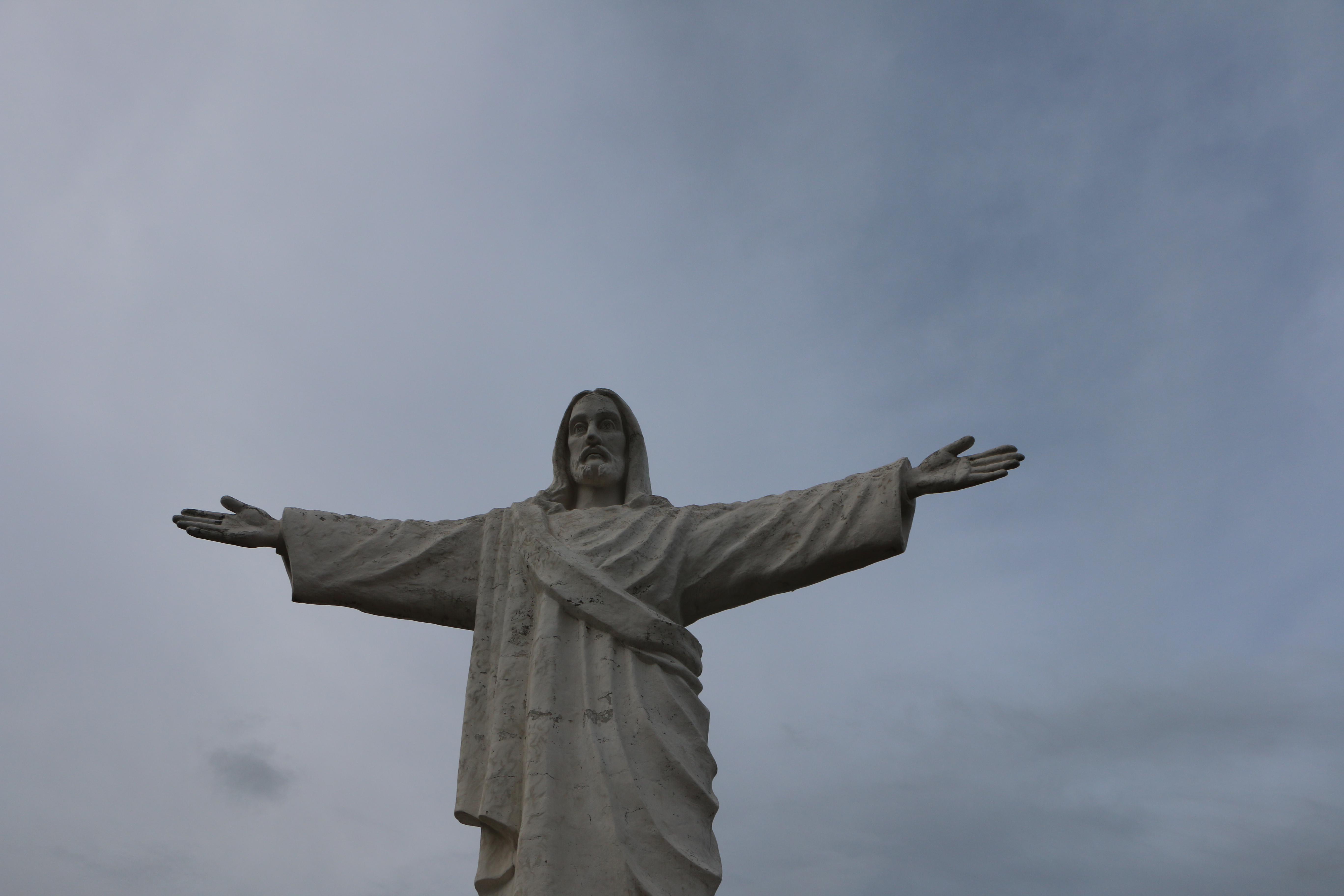 If you want to visit this place, I would advice to keep some Peruvian soles with you since ticket clerk does not accept any payment in the form of Dollars and Card
Here, we also got to see the glimpse of Christ status as they have in Rio De Janeiro in Brazil. After everything was done, we went to Deva Restaurant located close to our hotel and had nice fish curry and chicken gravy. This was our last dinner in Cusco and my last one in Peru.
4. Day 9 / Dec 31 - Back to Lima and Larco Museum
We were almost done with our Central and South America trip. Checked out of hotel La Casa De Fray Bartolome in Cusco and took early afternoon flight to Lima to get ready for our late night flight for our home. Unfortunately, here too our scheduled 9:40 AM flight did not leave until after noon.
We reached Lima at 2:00 o'clock and had lunch in Chili's - Few blocks away from our hotel Santa Cruz.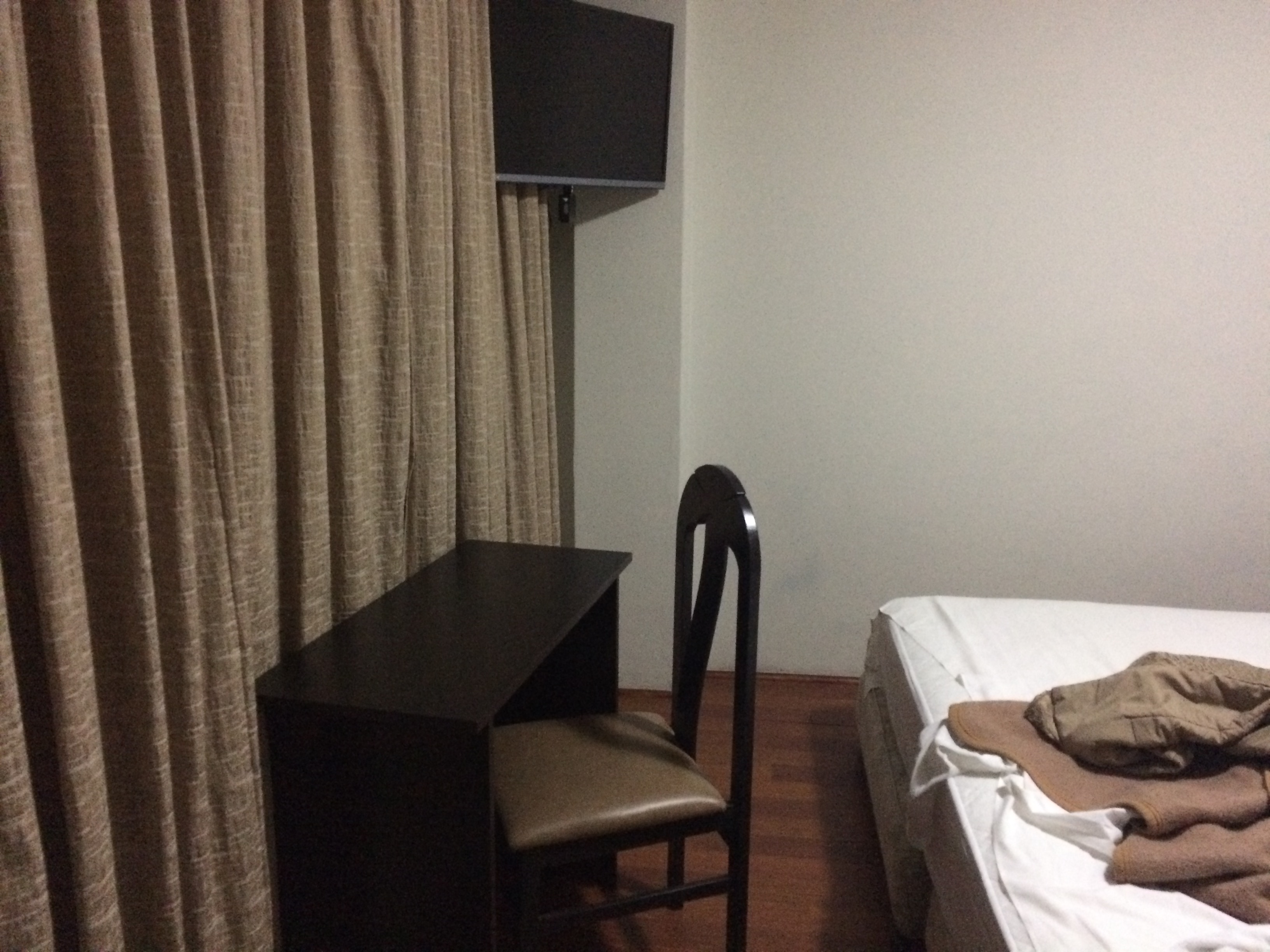 After lunch, I went to Larco Museum which was few miles from our hotel (The Larco Museum is a privately owned museum of pre-Columbian art, located in the Pueblo Libre District of Lima, Peru). Spent 2 hours and returned back to hotel at 6:30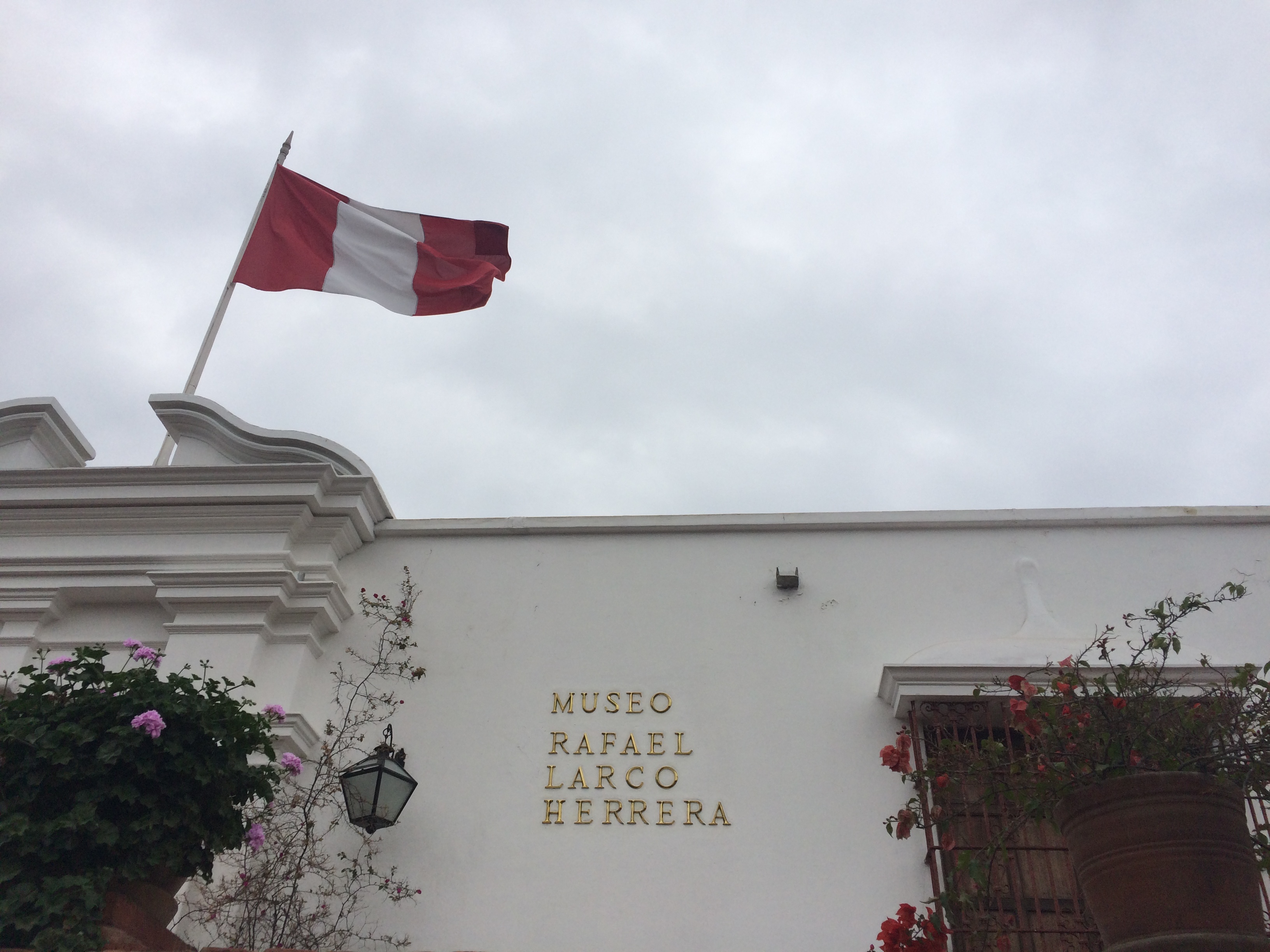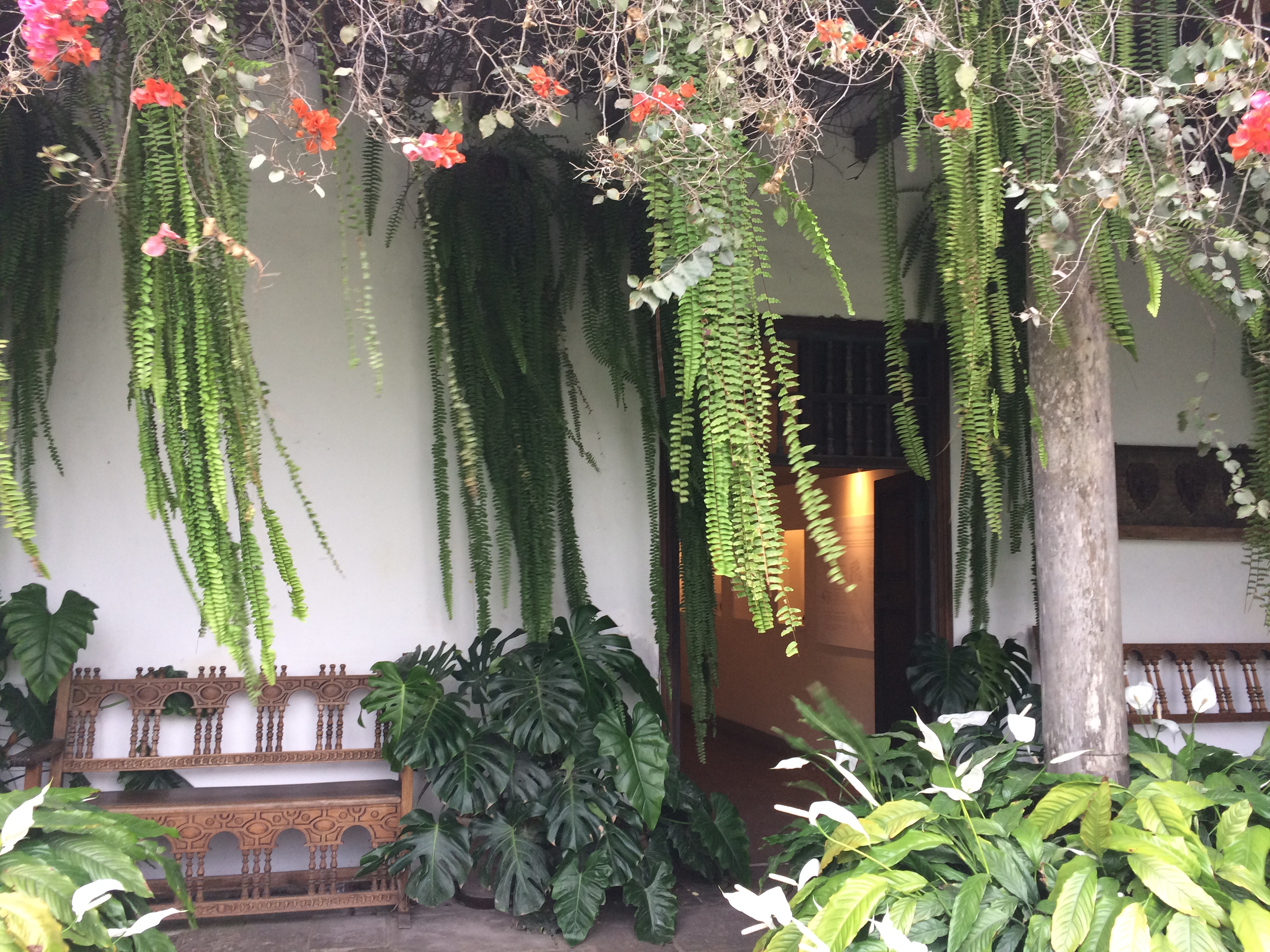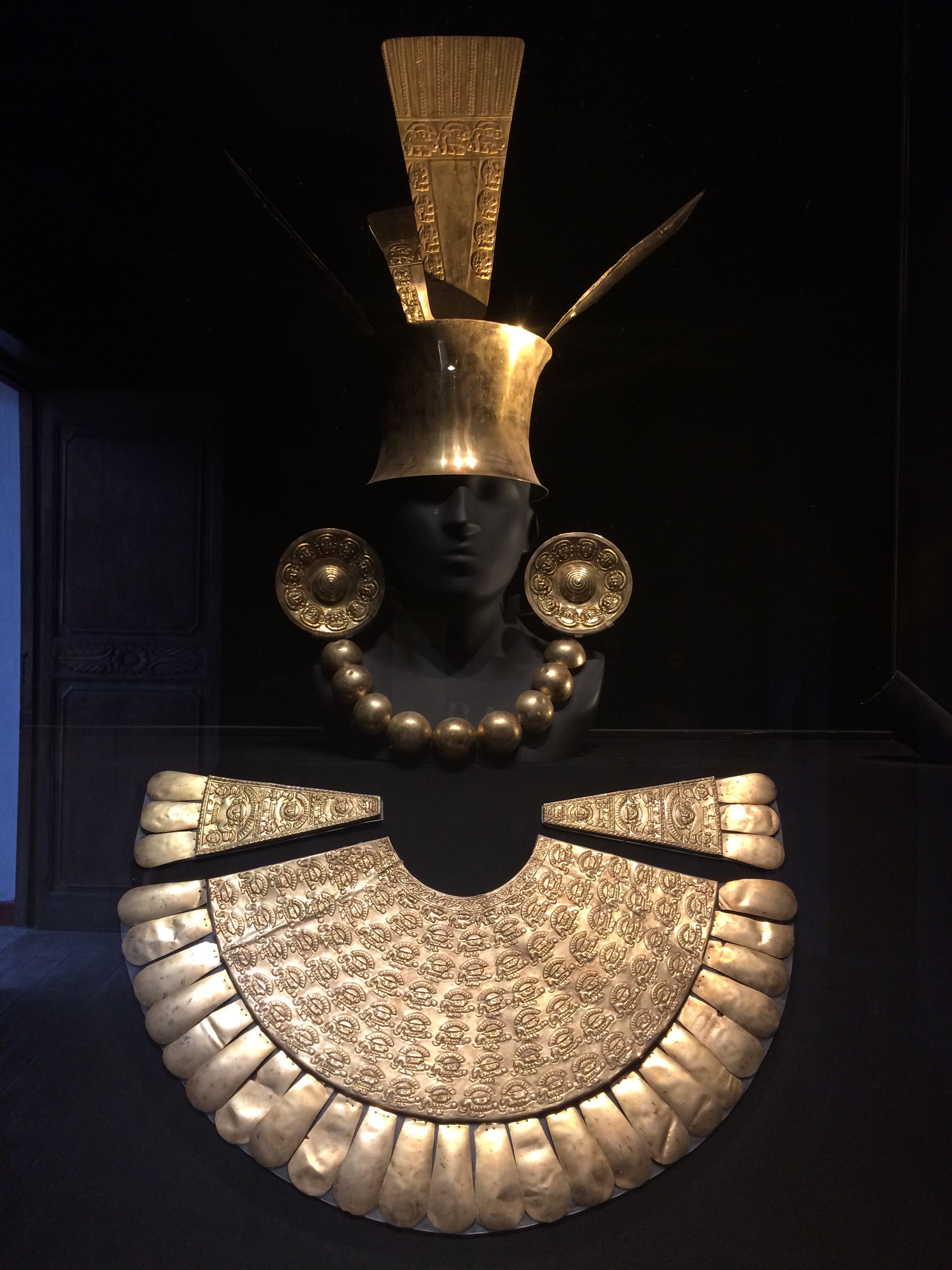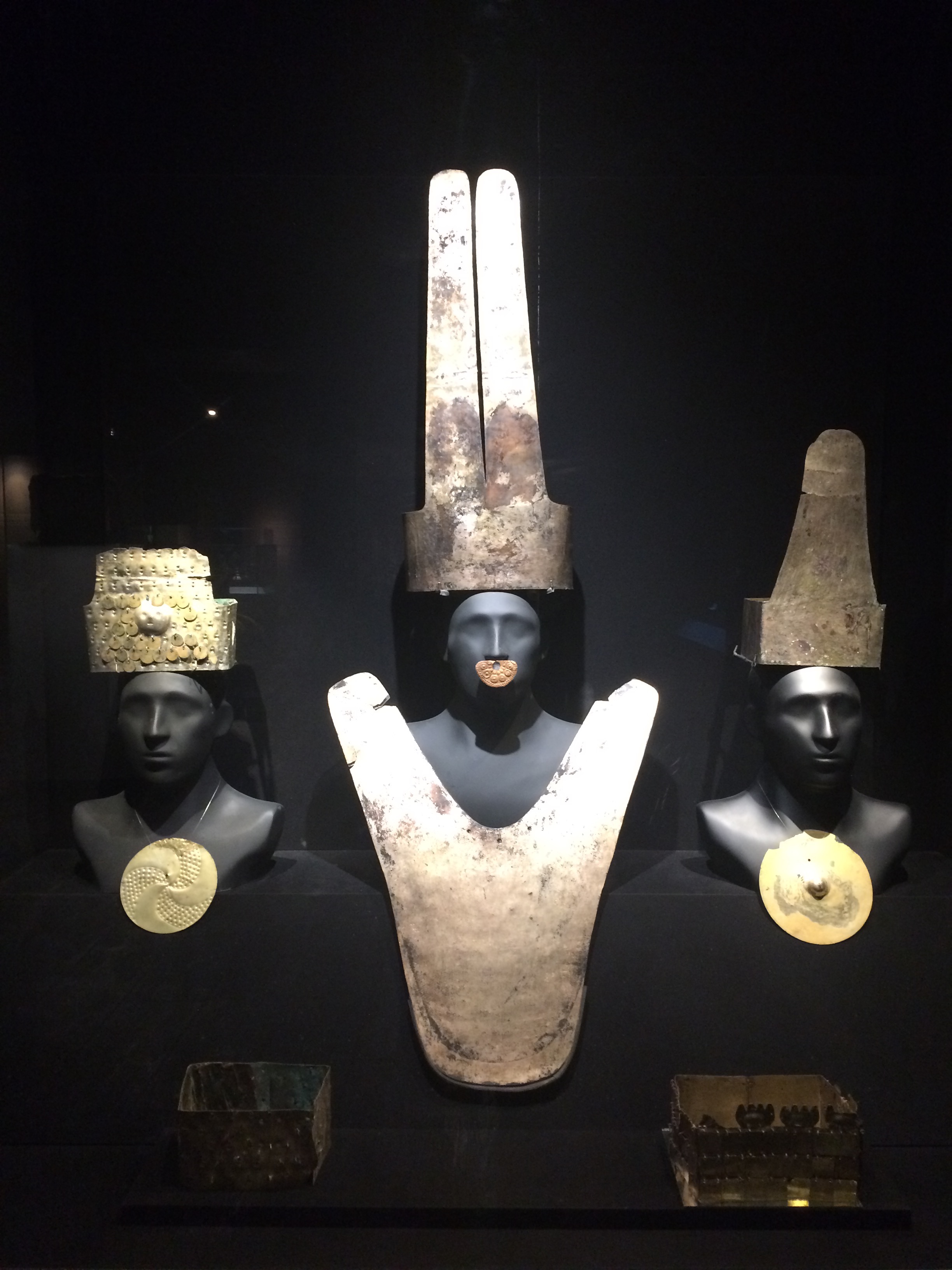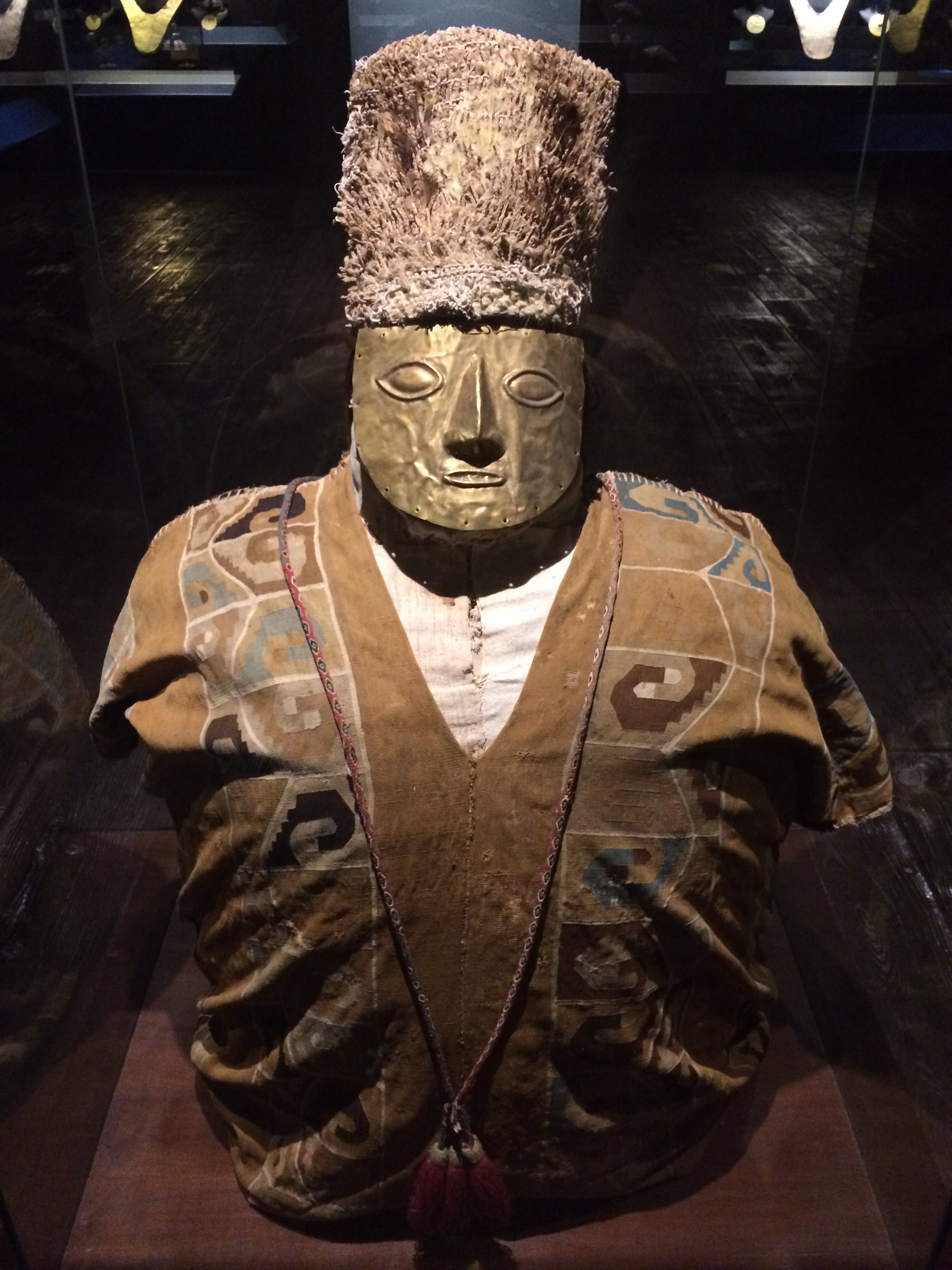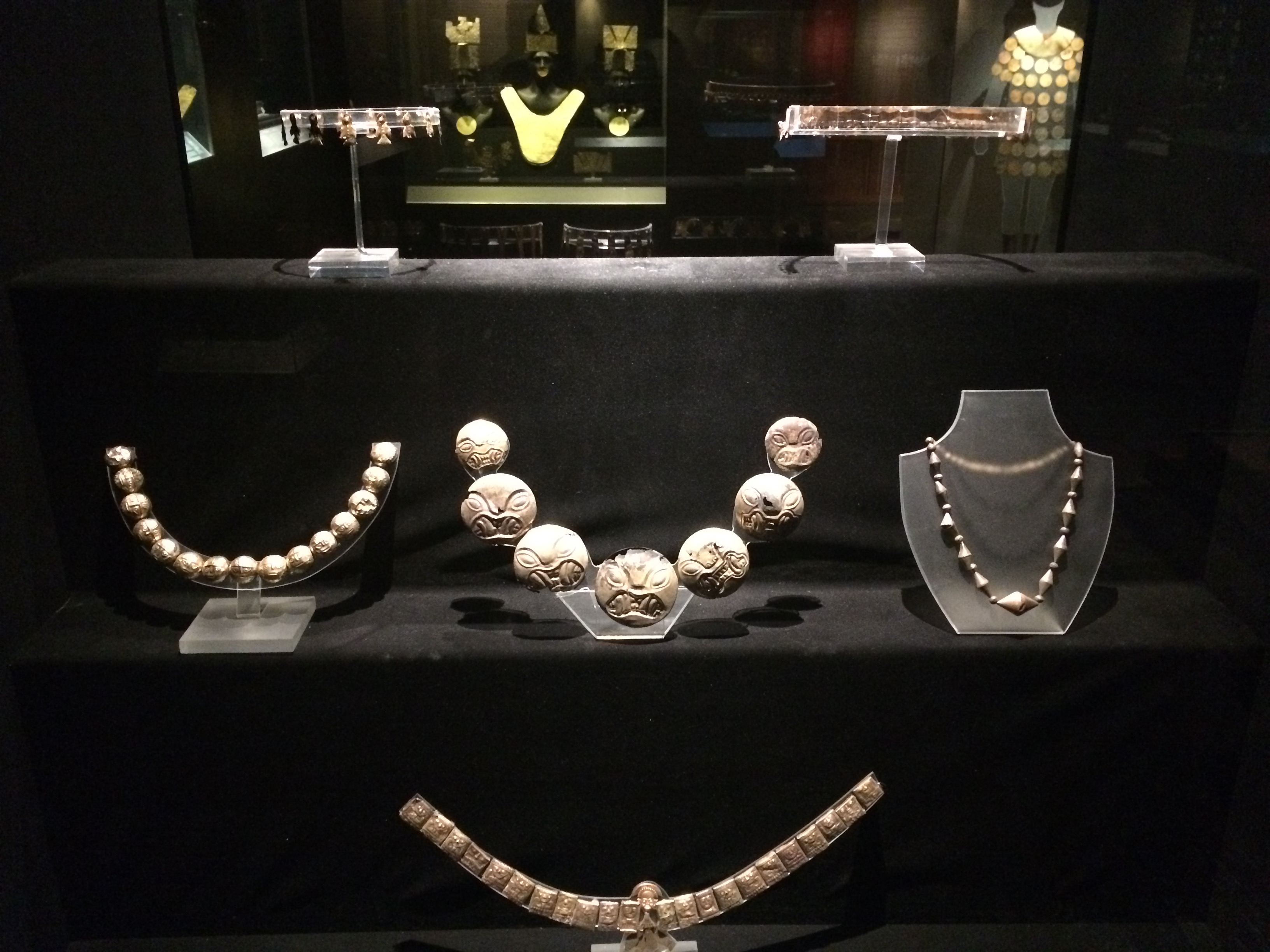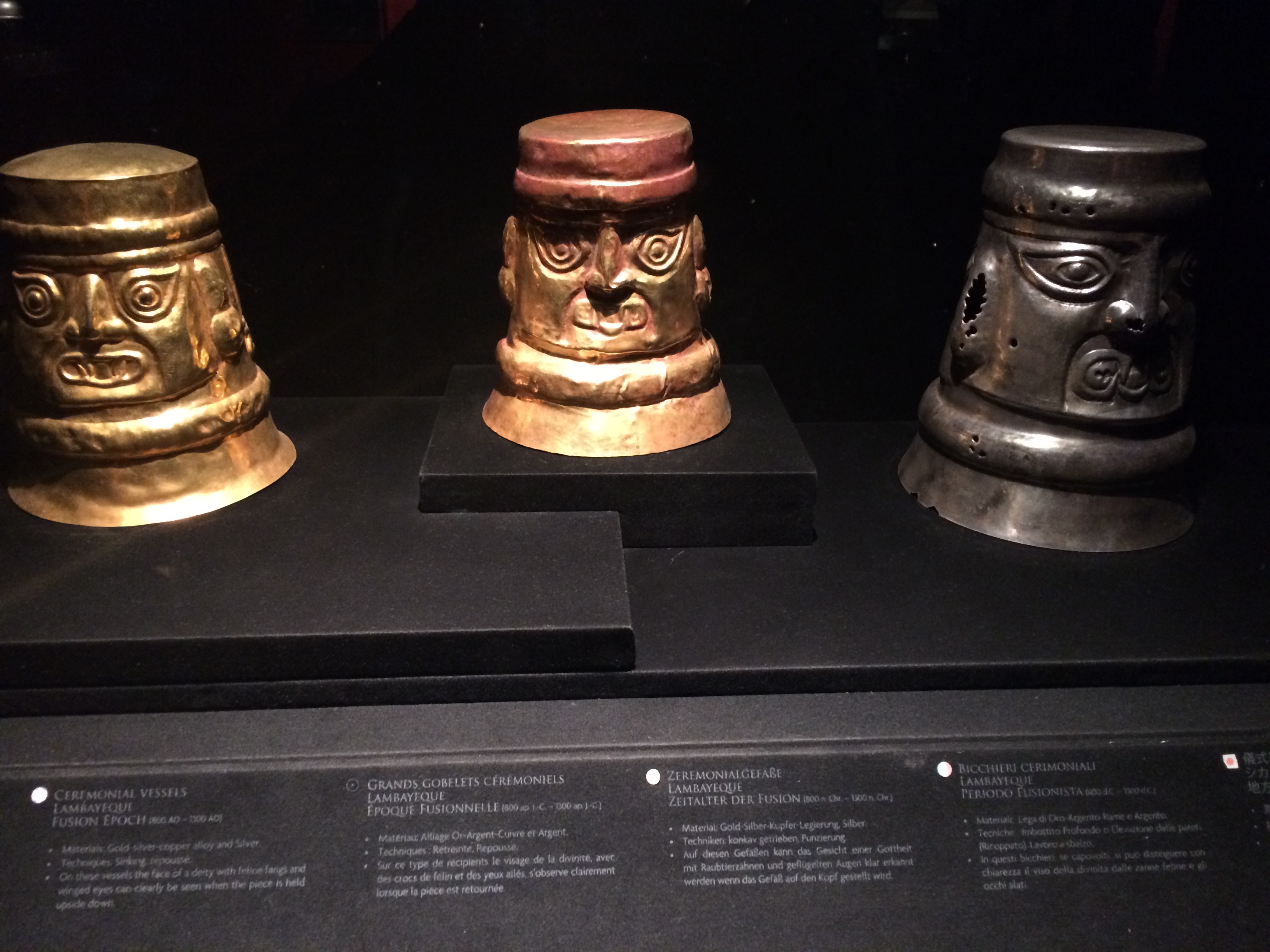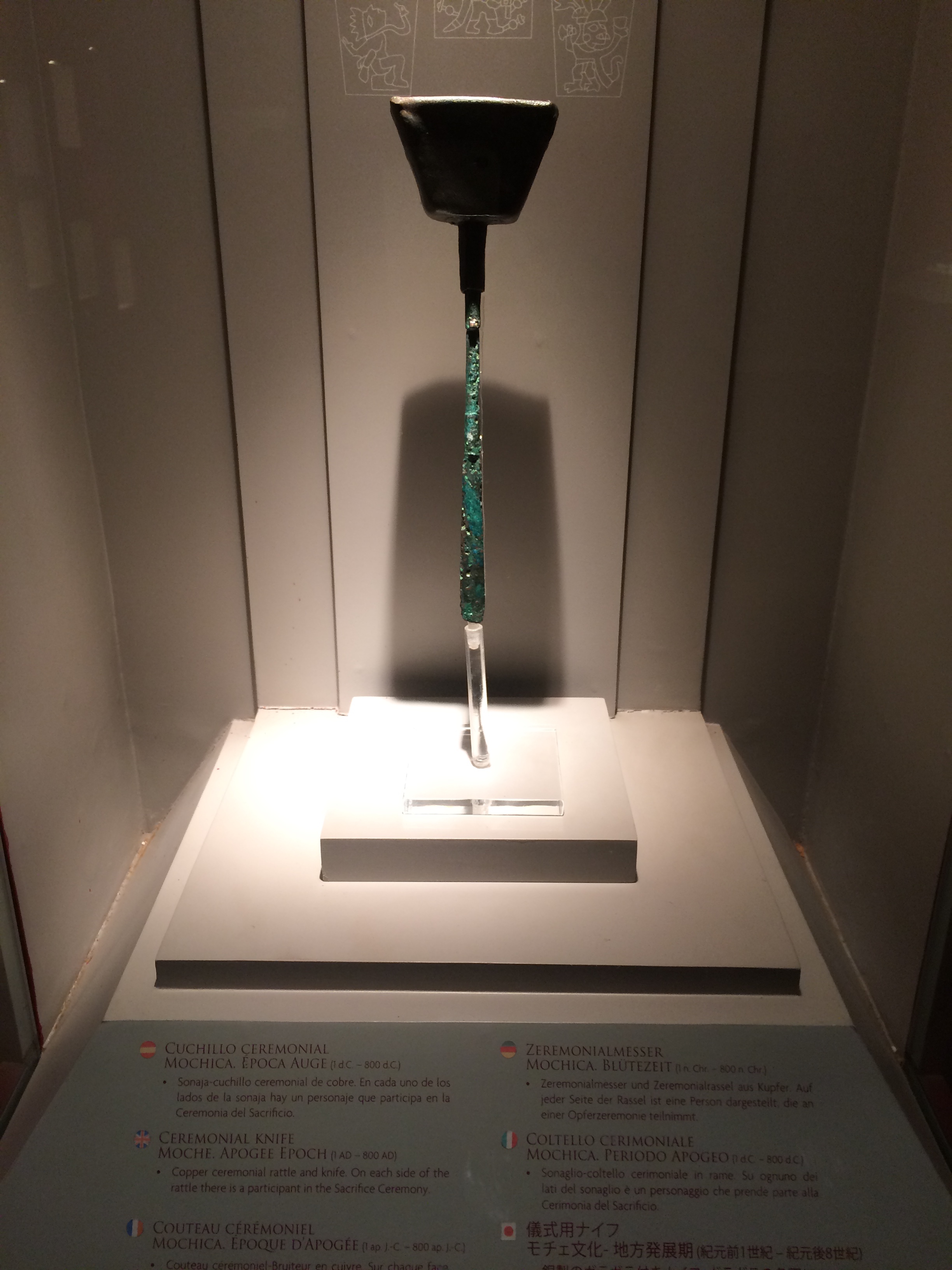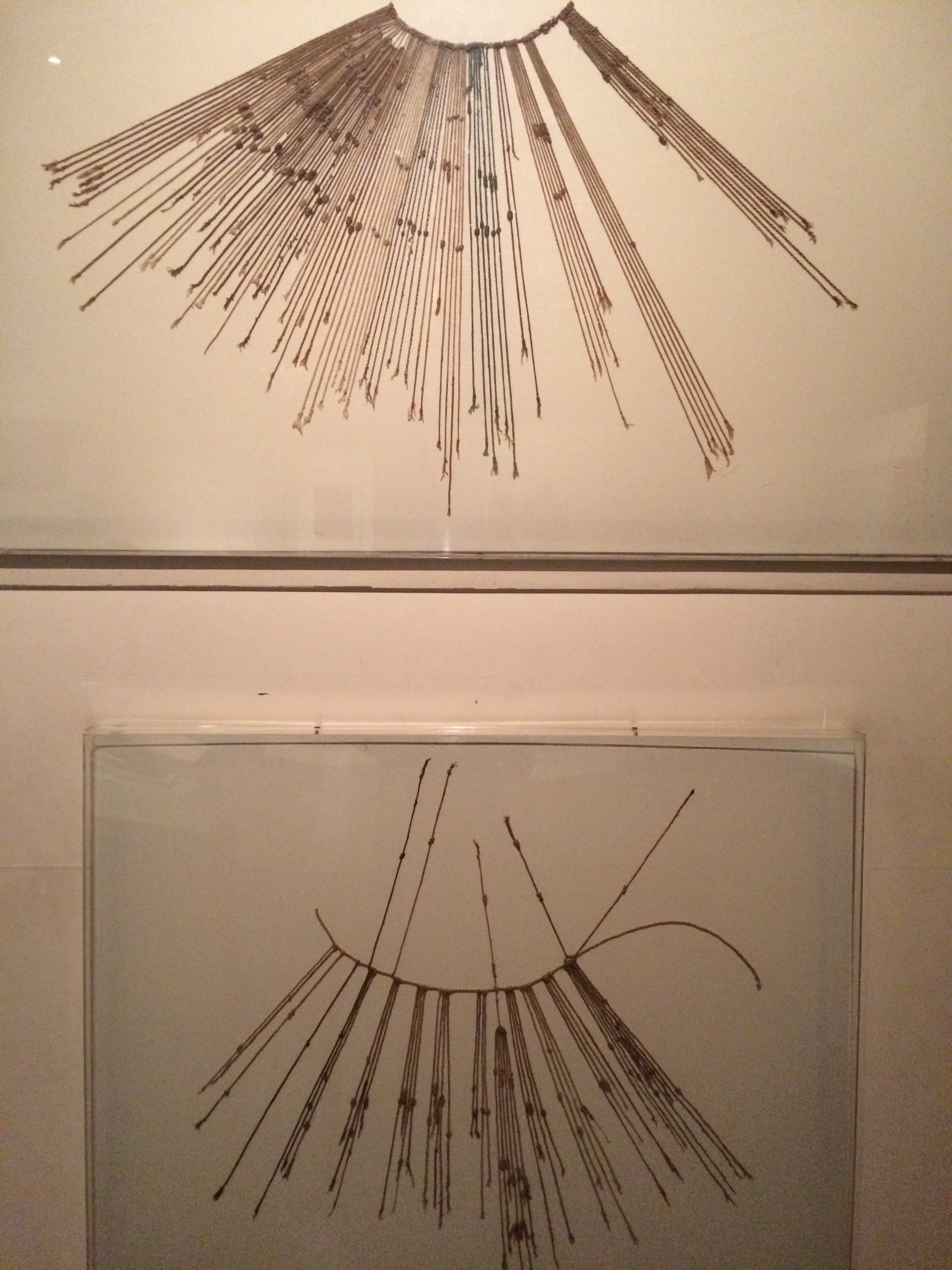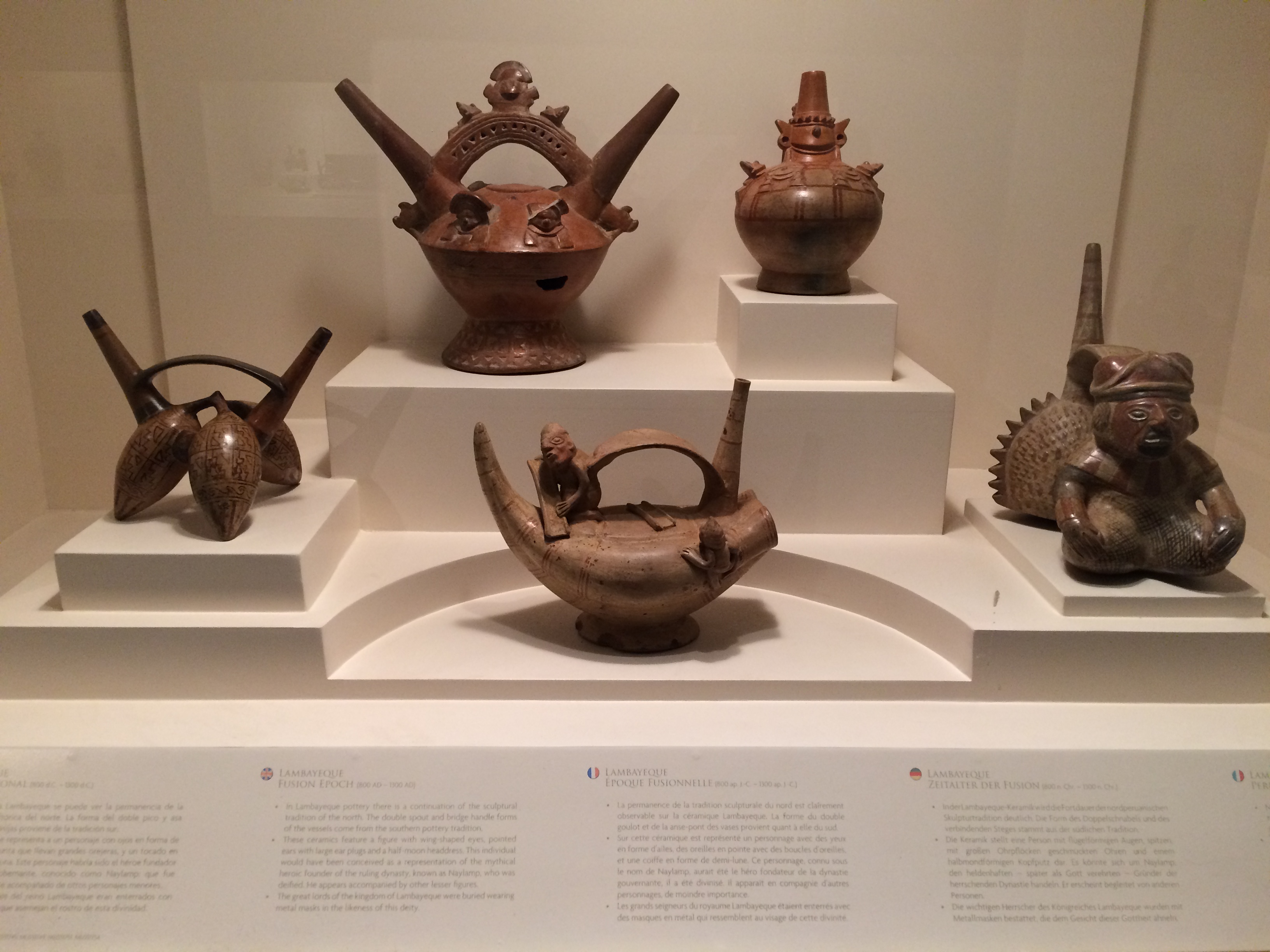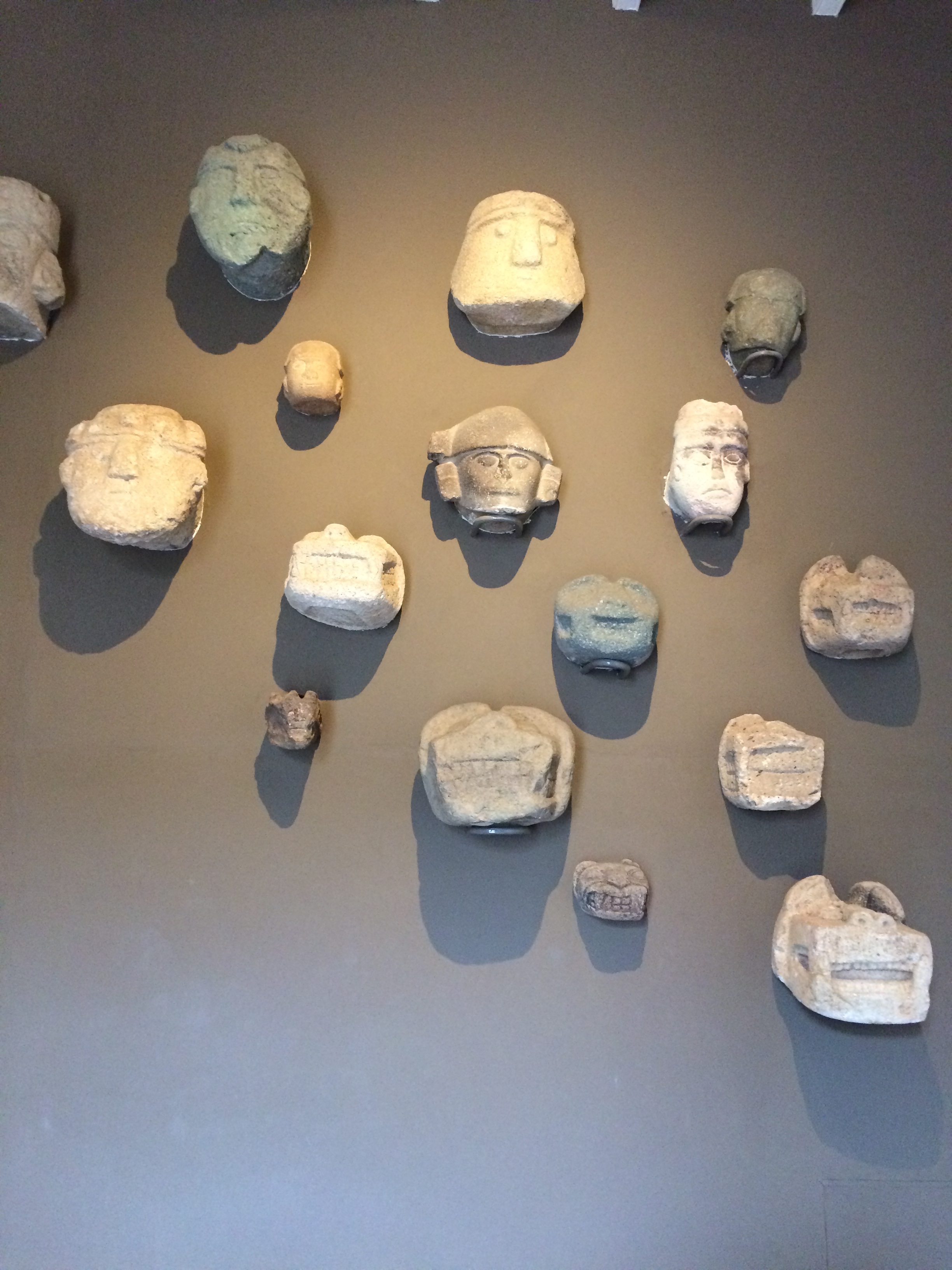 Now was the time to pack bags. We ate a little and left for a Jorge Chavez international airport - lima perú to catch our close to midnight Latam flight.(Which was delayed by an hour). Celebrated new year in the boarding line as opposed to earlier in flight schedule. Finally bid adieu to Lima at 1:00 o'clock on the morning of New Year
5. Day 10 / Jan 1 - Landing in JFK (NYC) and back to Boston
Despite of an hour late flight, we landed in New York (JFK) at 8:00 and to my relief passed through the immigration without any hassle.Received a bag, passed through the customs - Too without hassle and checked it in again to collect in the Boston.
Reached Boston at 3:00. Frankly, staying in 60F+ climate for 10 days grew on me. Coming to Boston and receiving a shock of -10F was just too much for me to take. Despite bad weather took an Uber, picked up food from McDonalds since most of the restaurants were closed for new year and being on a vacation I didn't have anything to eat at home. Reached home at around 4 and that marks the end of our trip.
Thanks to Puneet and Viplav for their awesome photography and unbelievably masterpiece of a DSLR which made these amazing photographs possible