Central and South America Trip - Part 1
This is my blog post after so long time. In the meantime I was busy with my South America trip planning and Spanish lessons with RosettaStone. In this post I am going to write about my experience and how we planned for our 10 days South America trip.
This is the first part about our recent trip to Cenral and South America. You can find the second and final part here
To give you little context, this trip was organized by my friends Puneet, Viplav and myself. First we decided for 3 countries altogether, but given the inflating trip budget, we had to get satisfied on the choice of Peru and Costa Rica. Other good thing about these countries was Indian citizens possessing valid US visa for at least 6 months from the date of trip do not require visa to enter these countries.
So here it goes, the story of trip from start to an end.
Day 0 / Dec 22 - Flight from Boston
Nothing special. I had a scheduled flight to San Jose, Costa Rica leaving from Boston Logan airport at late evening. All I had to do was check-in my luggage and satisfy any paper documents requirements before departure. I left my office at usual time since flight was quite late in the night and I had ample time before it took off. Flight left as per schedule and I was airborne before midnight of Dec 22
Day 1 / Dec 23 - Arrival in San Jose, Costa Rica
Before landing in San Jose, I had a layover in Bogotá for couple of hours. I roamed around an airport for a while. Colombian souvenirs were too expensive for my pocket, so left Bogotá without any proof that I ever visited Colombia.
I arrived in San Jose in late morning of Dec 23. Immigration went smoothly and although there were several cab owners outside eagerly waiting for customers, I preferred to call a Uber. San Jose was the first place where I also spoke my first Spanish with native speaker, and surprisingly that person understood it as well.
I checked in into Holiday Inn San Jose, Aurola located at 5th Avenue and 5th Street. Had lunch in the hotel's restaurant and took a nap for couple of hours while I waited for my friends Puneet and Viplav to arrive at hotel by car.
In the evening when everything was settled, we moved around a city of San Jose by walk. Visited Parque Morazán (Morazan Park) and Christmas decoration and lightings in the downtown area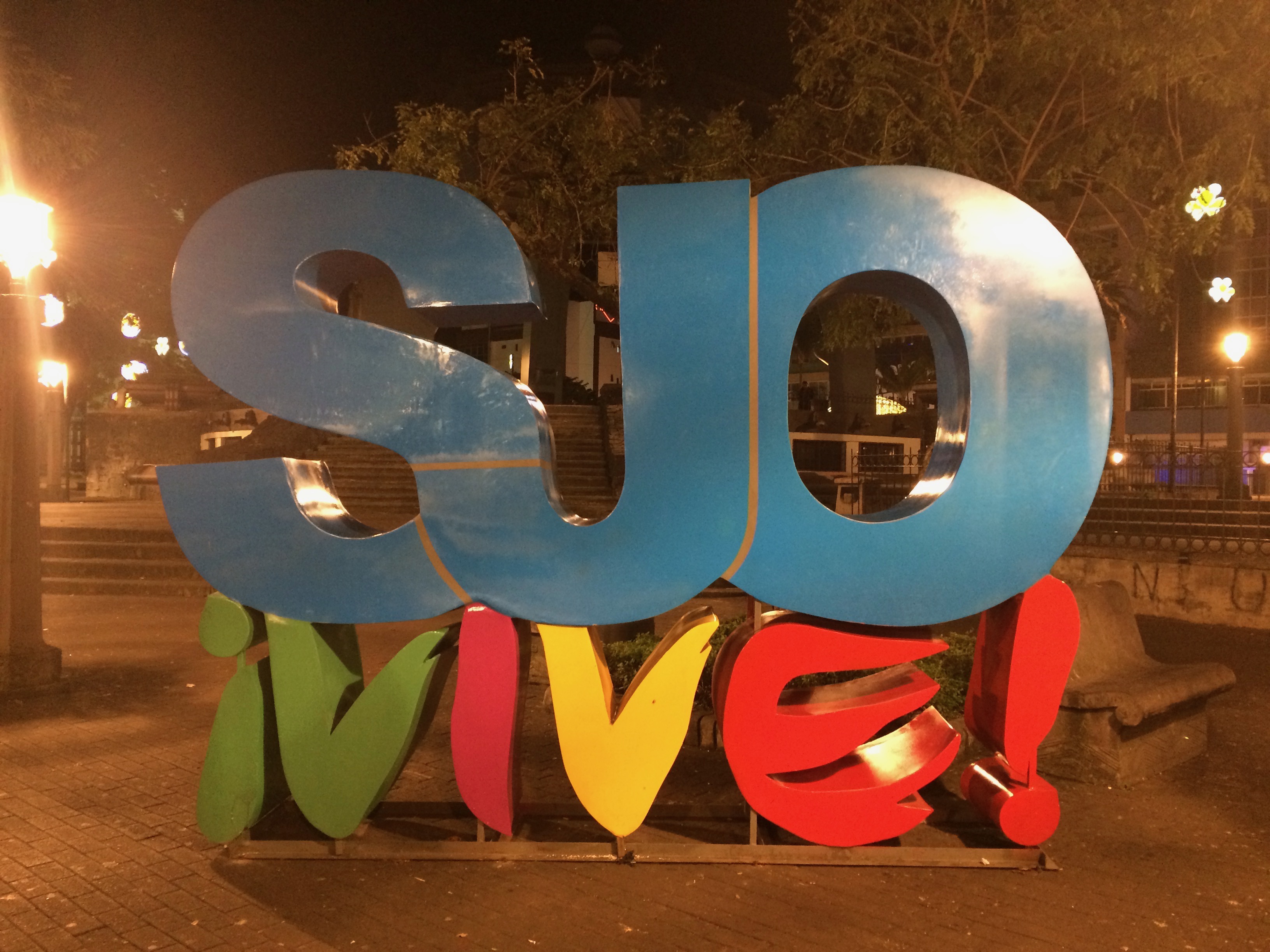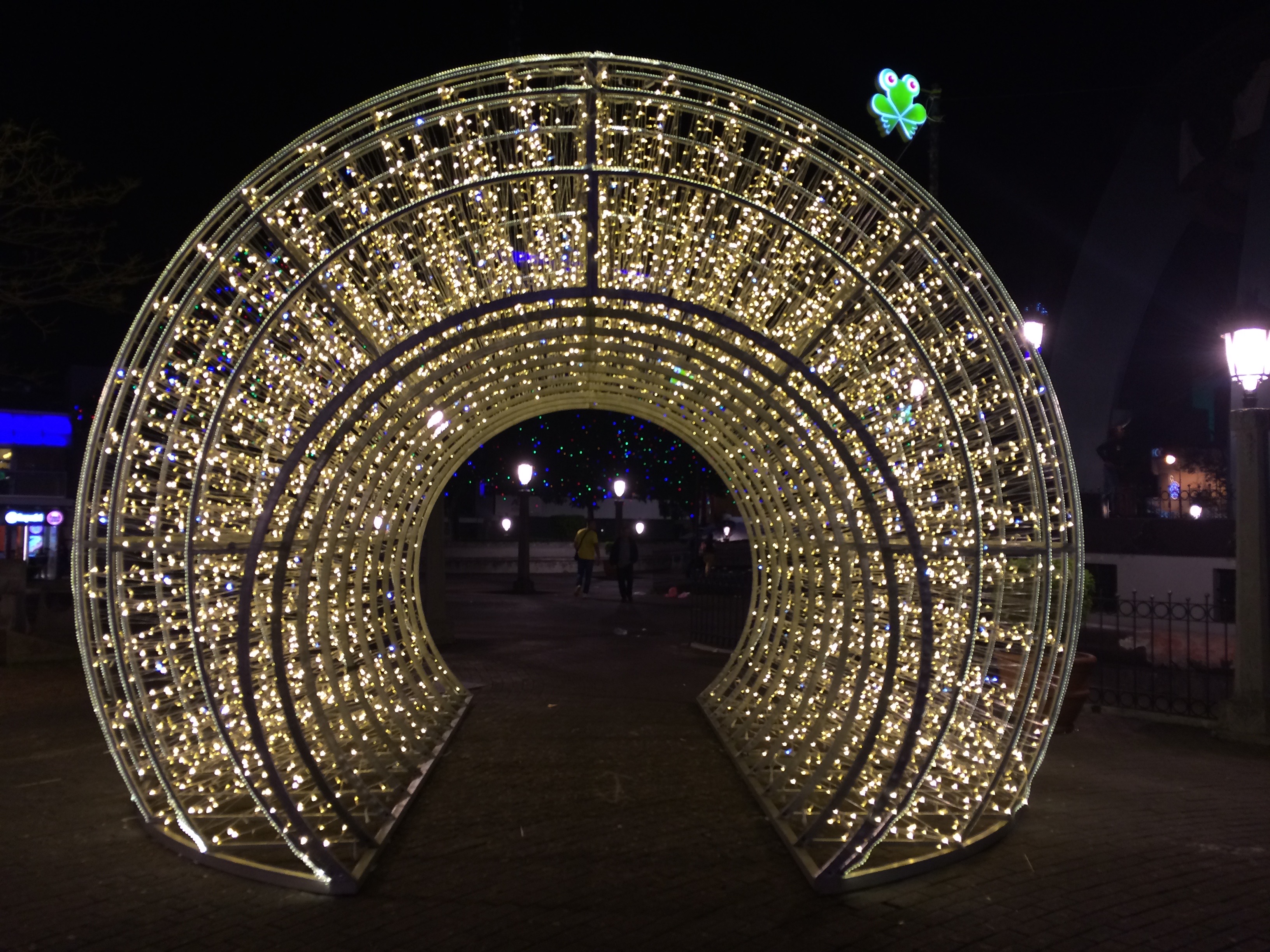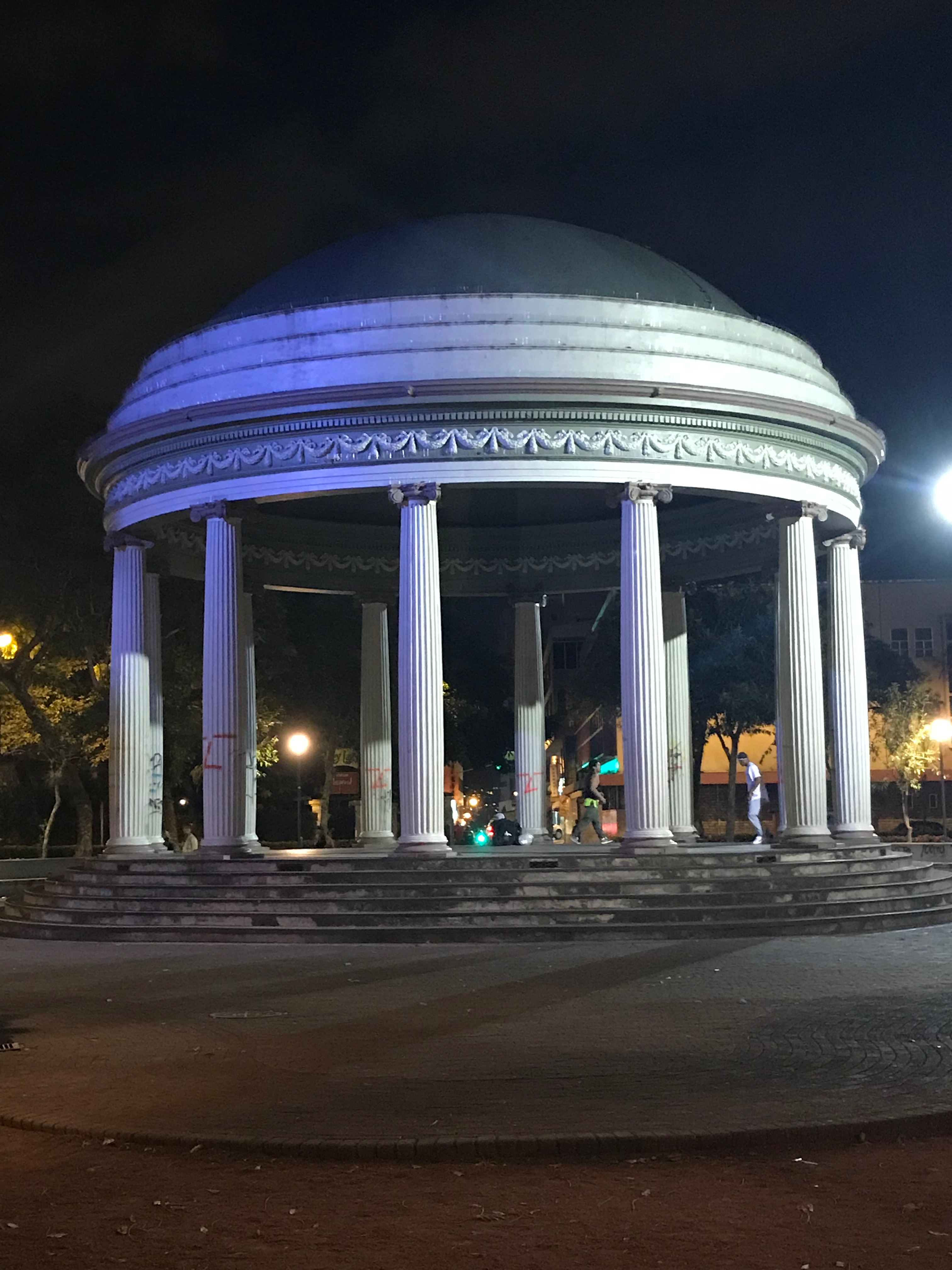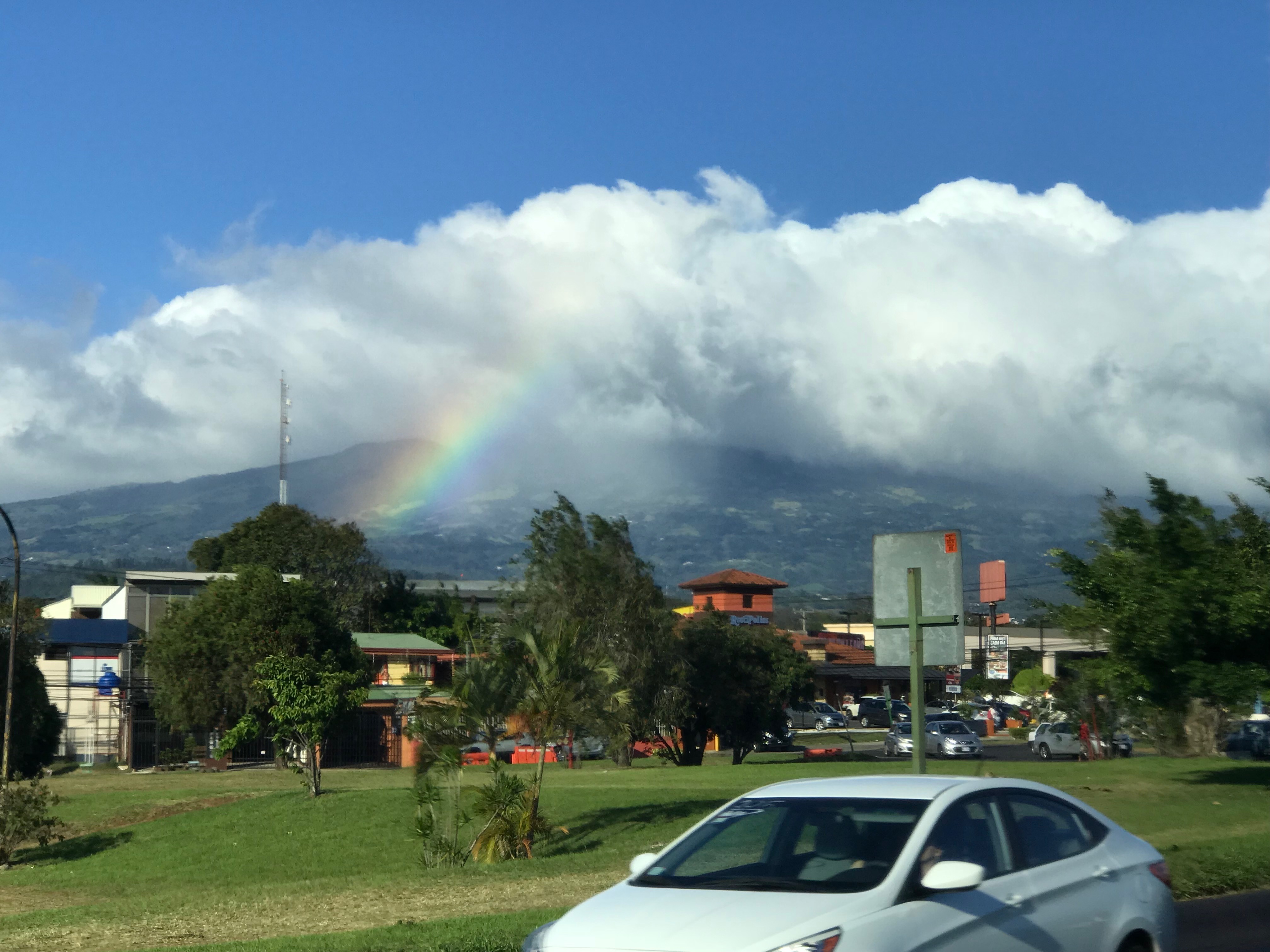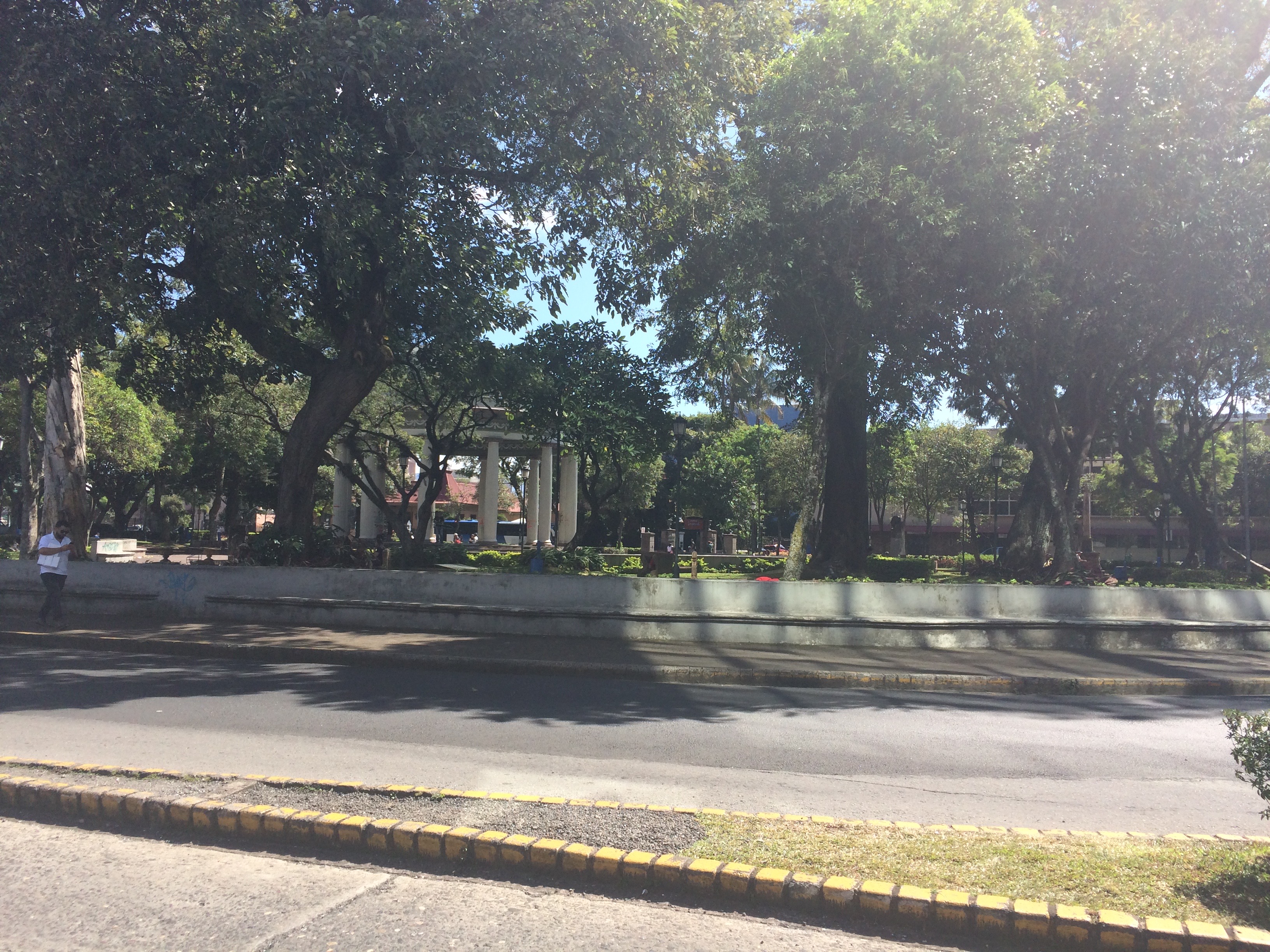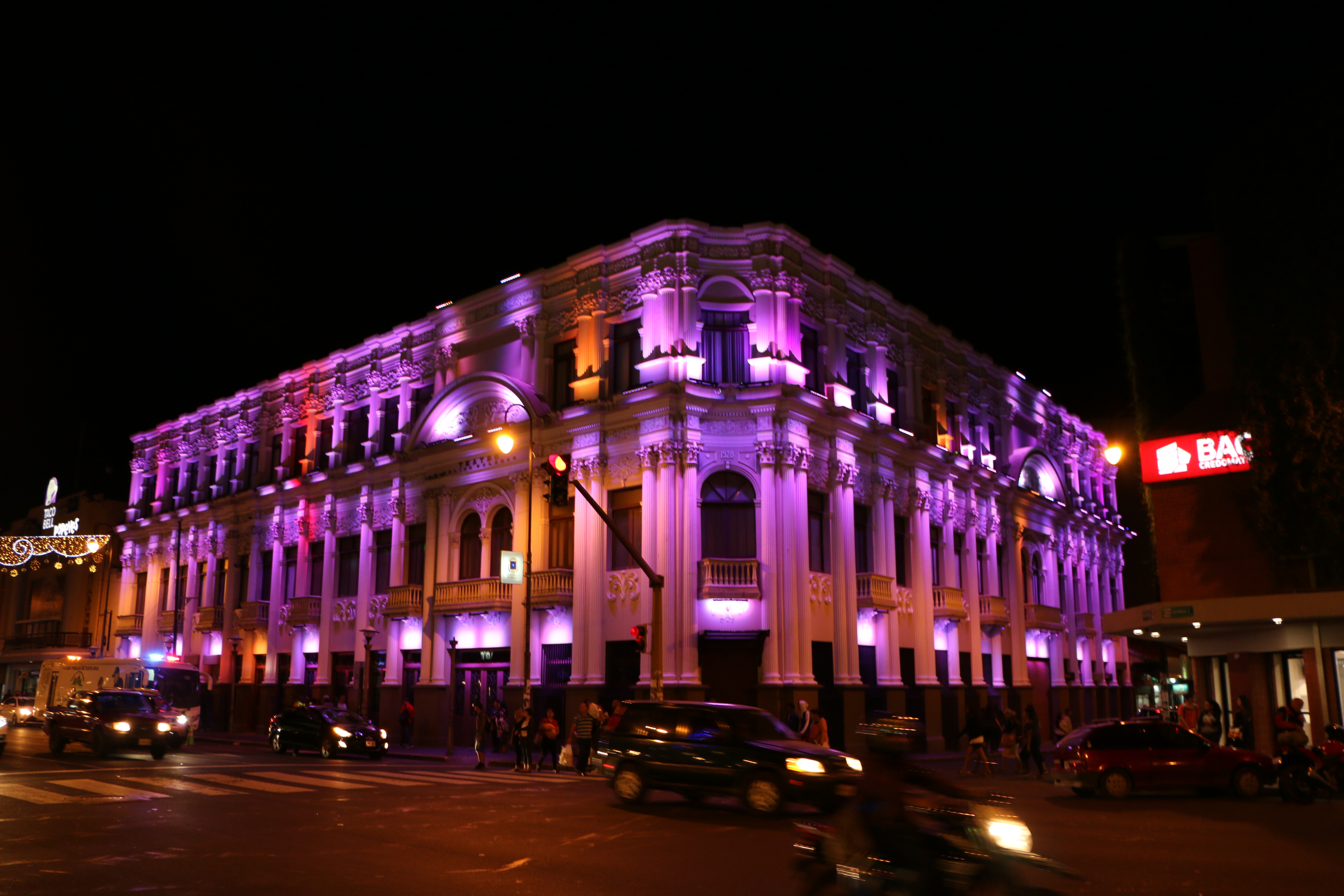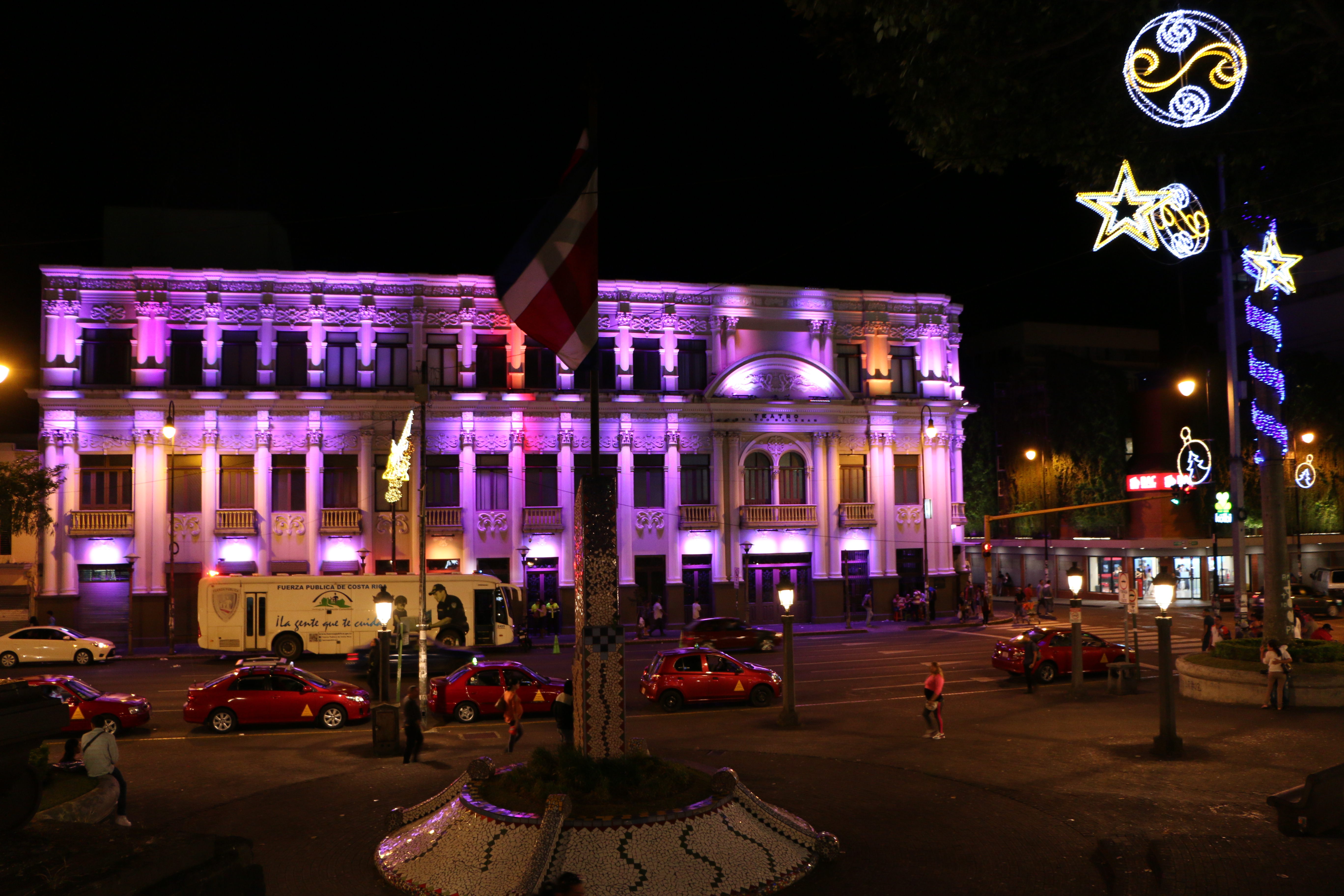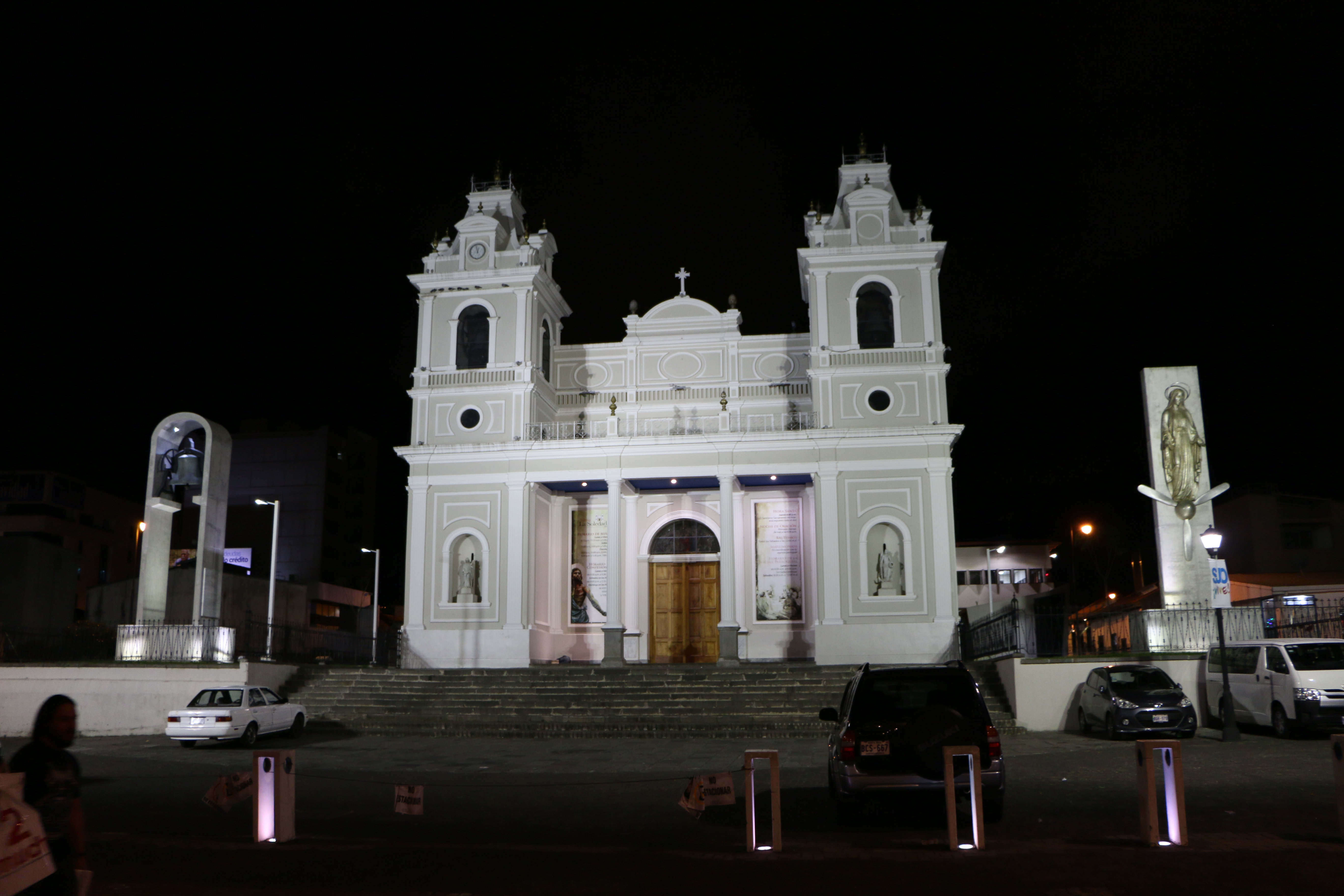 Day 2 / Dec 24 - San Jose to Arenal
We had a decent Costa Rican breakfast provided free of cost by the hotel. After that, the first thing we did was to check out of Holiday Inn San Jose Aurola and get our rented car ready for next voyage.
We visited Arenal Volcano National Park. This is where I watched the volcano in-person for the first time. However, this place did not feel as awesome as they had advertised before since we saw Volcano from several miles away and it wasn't fun.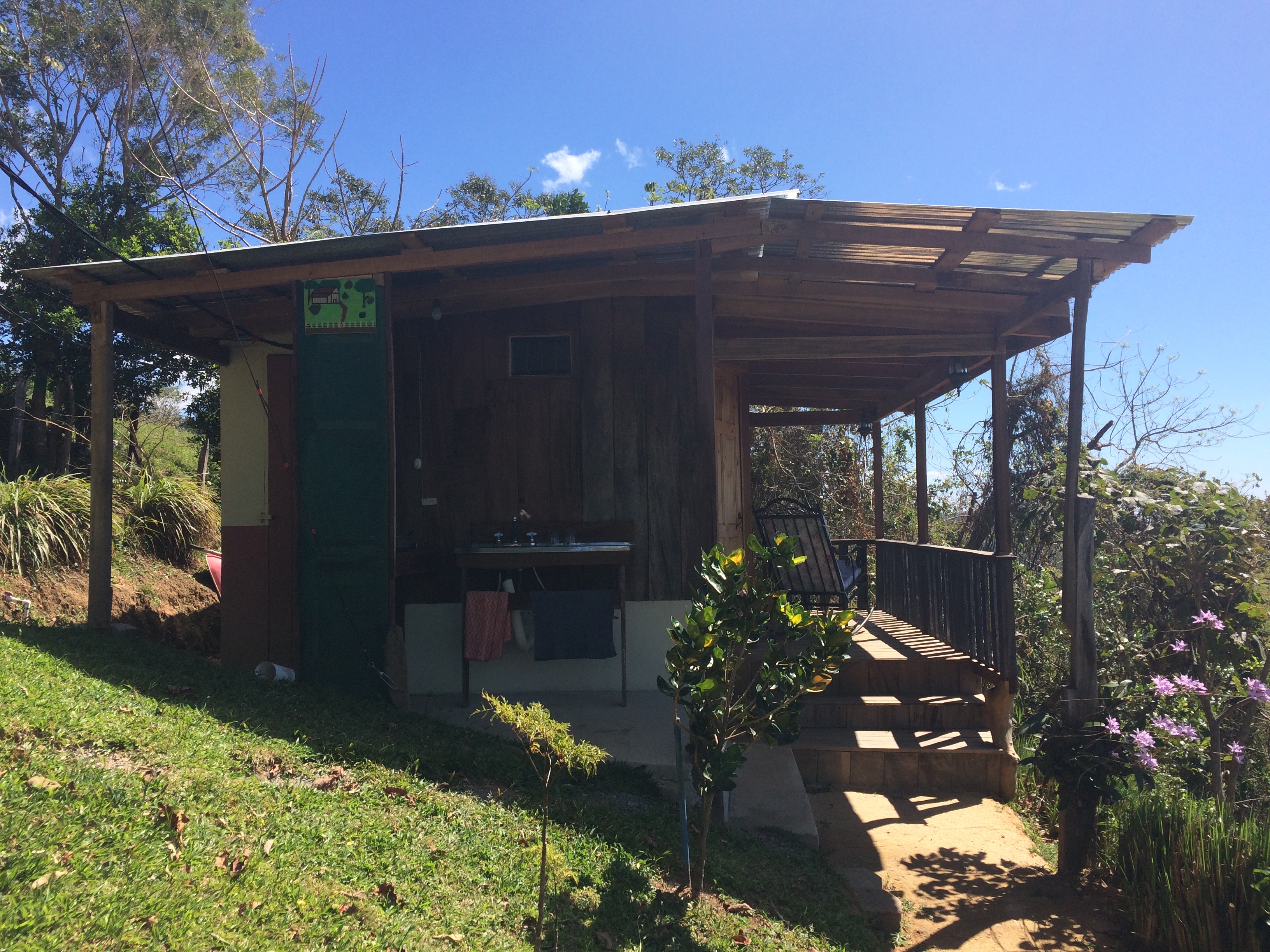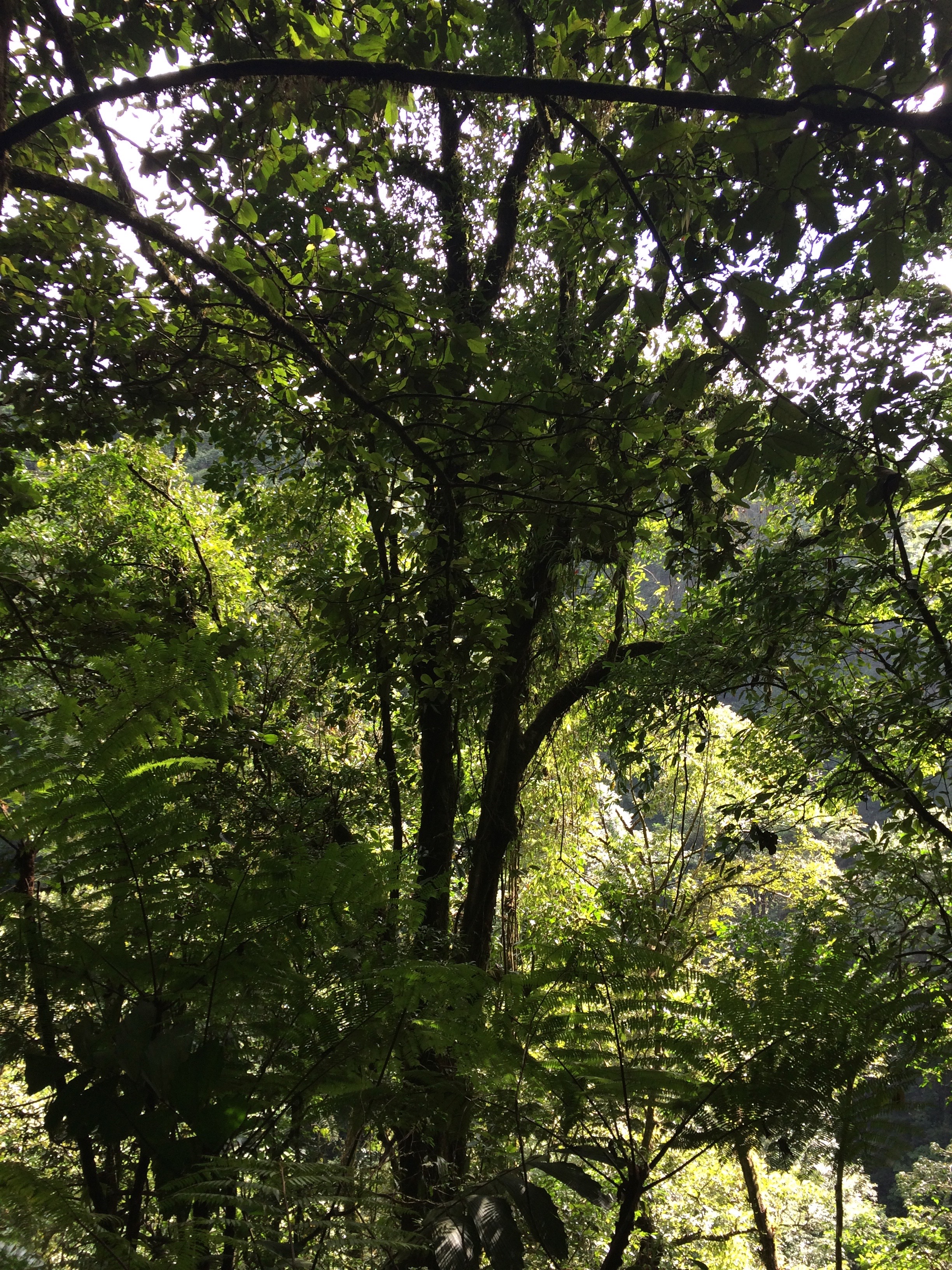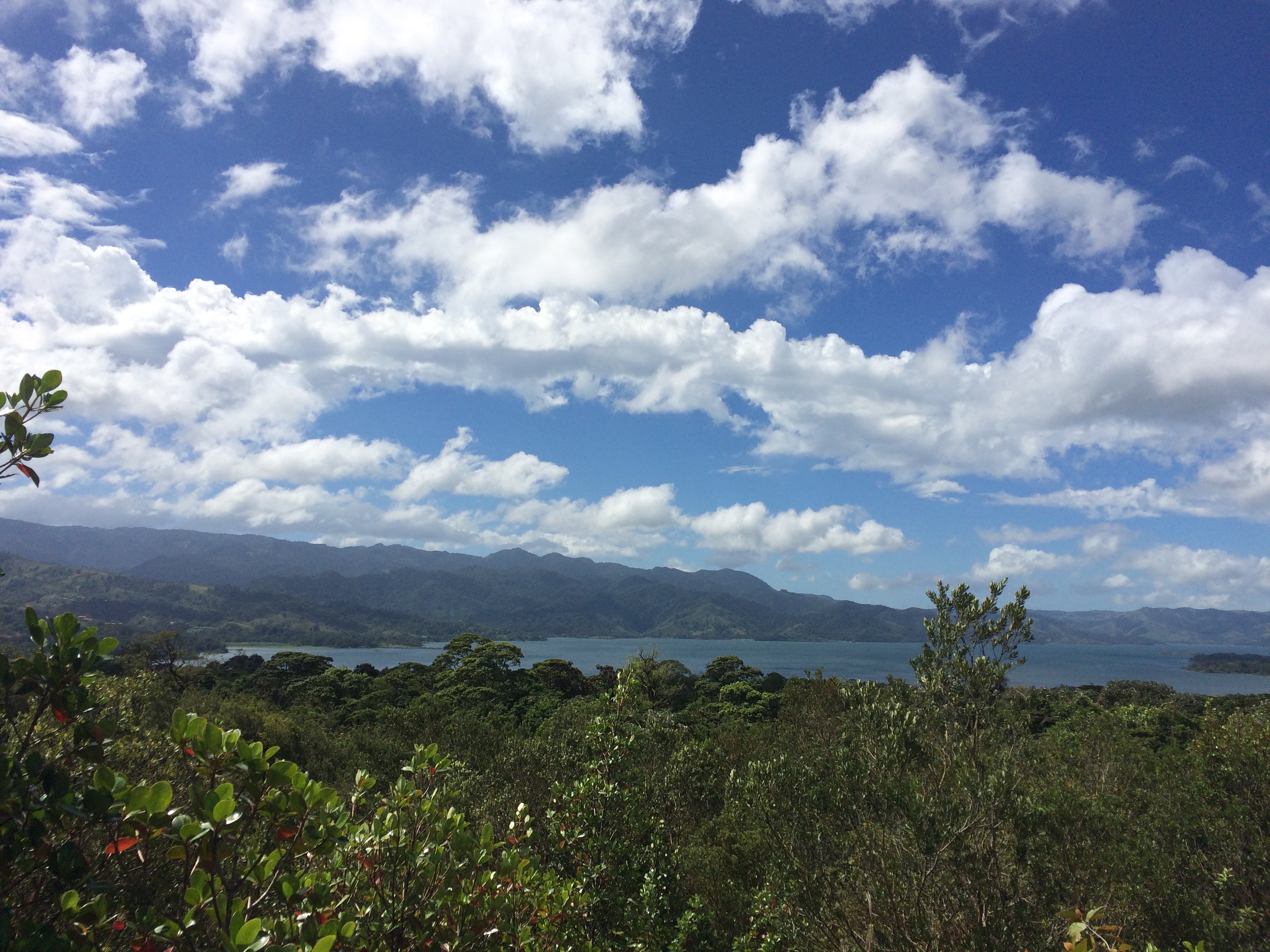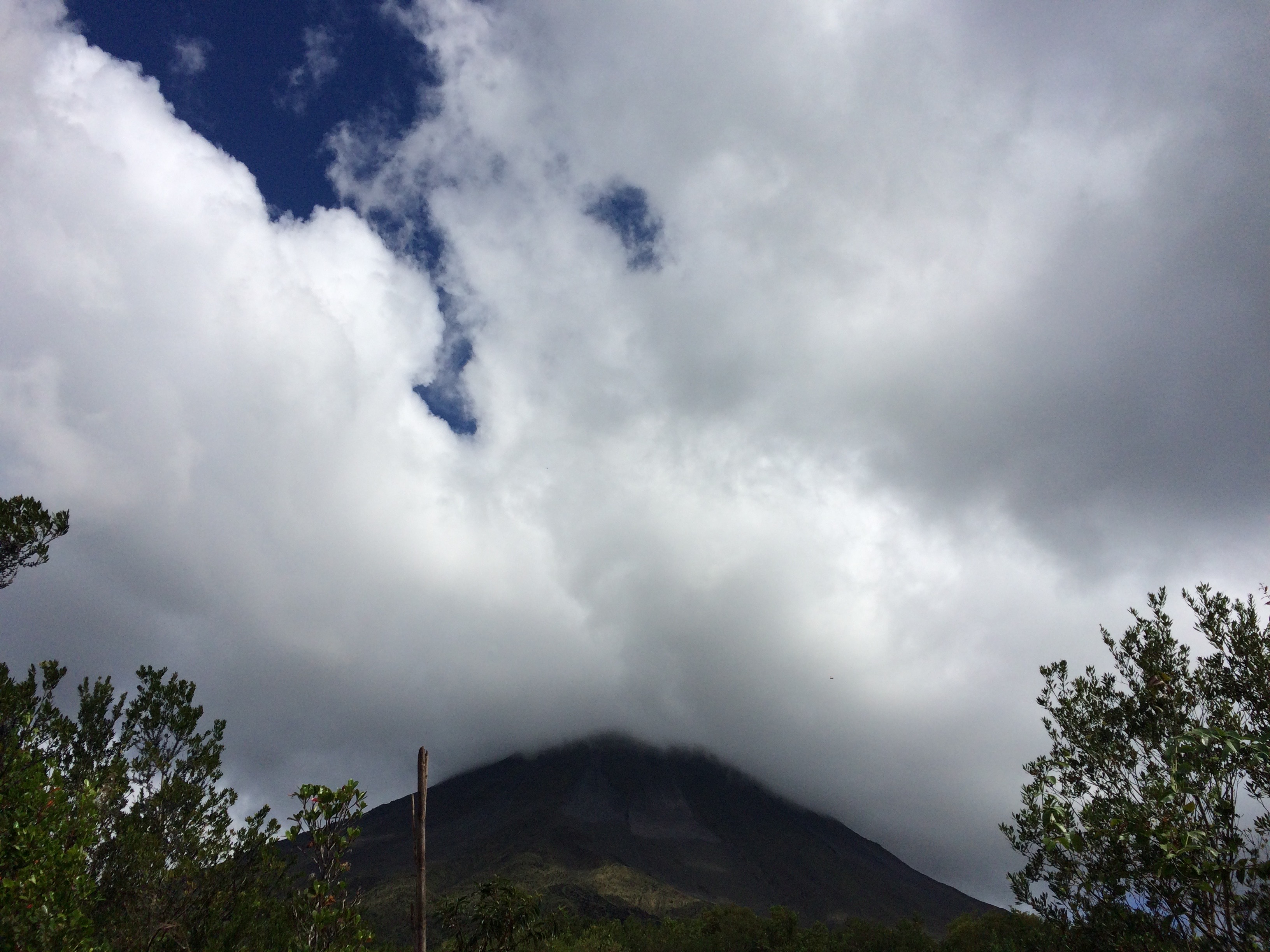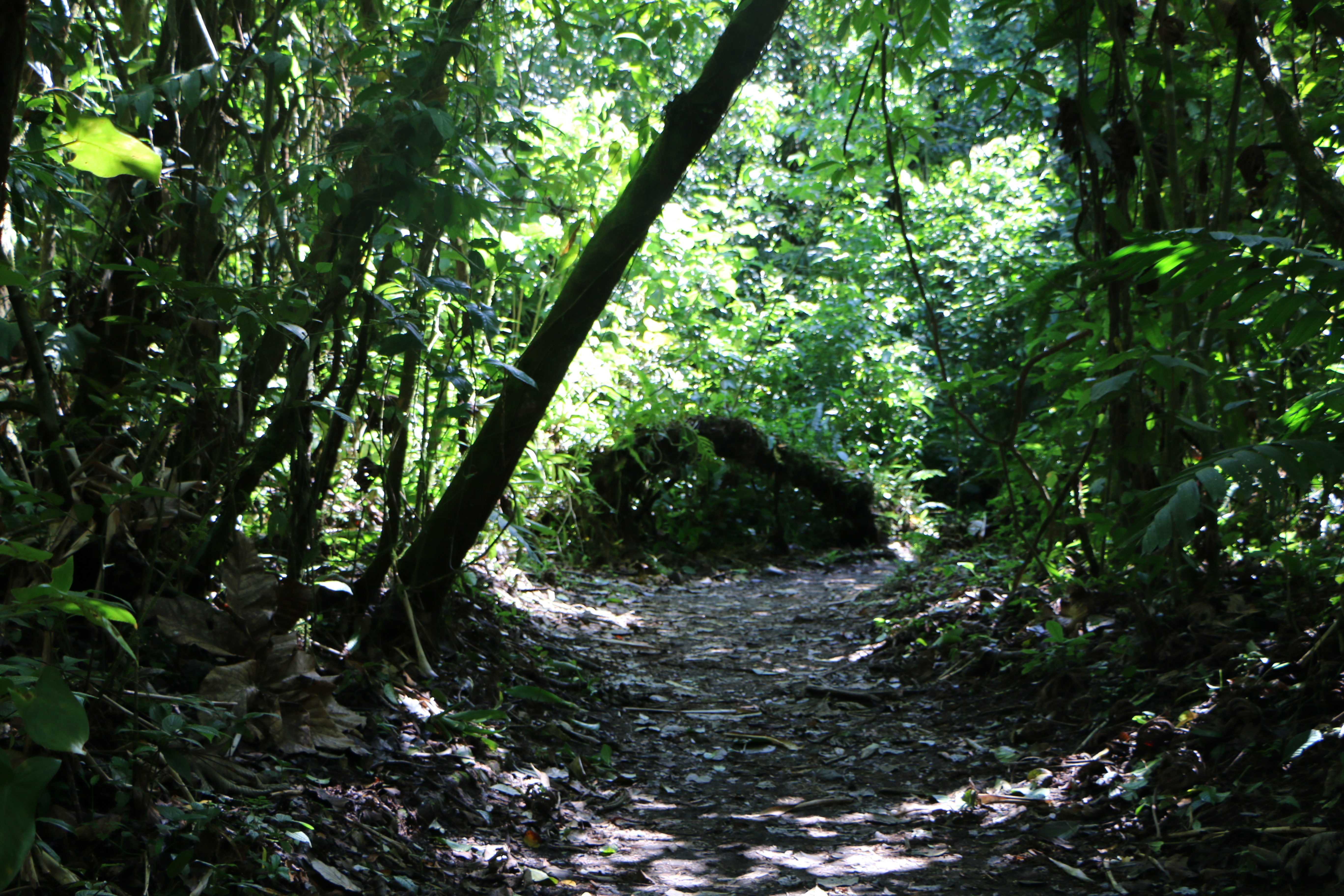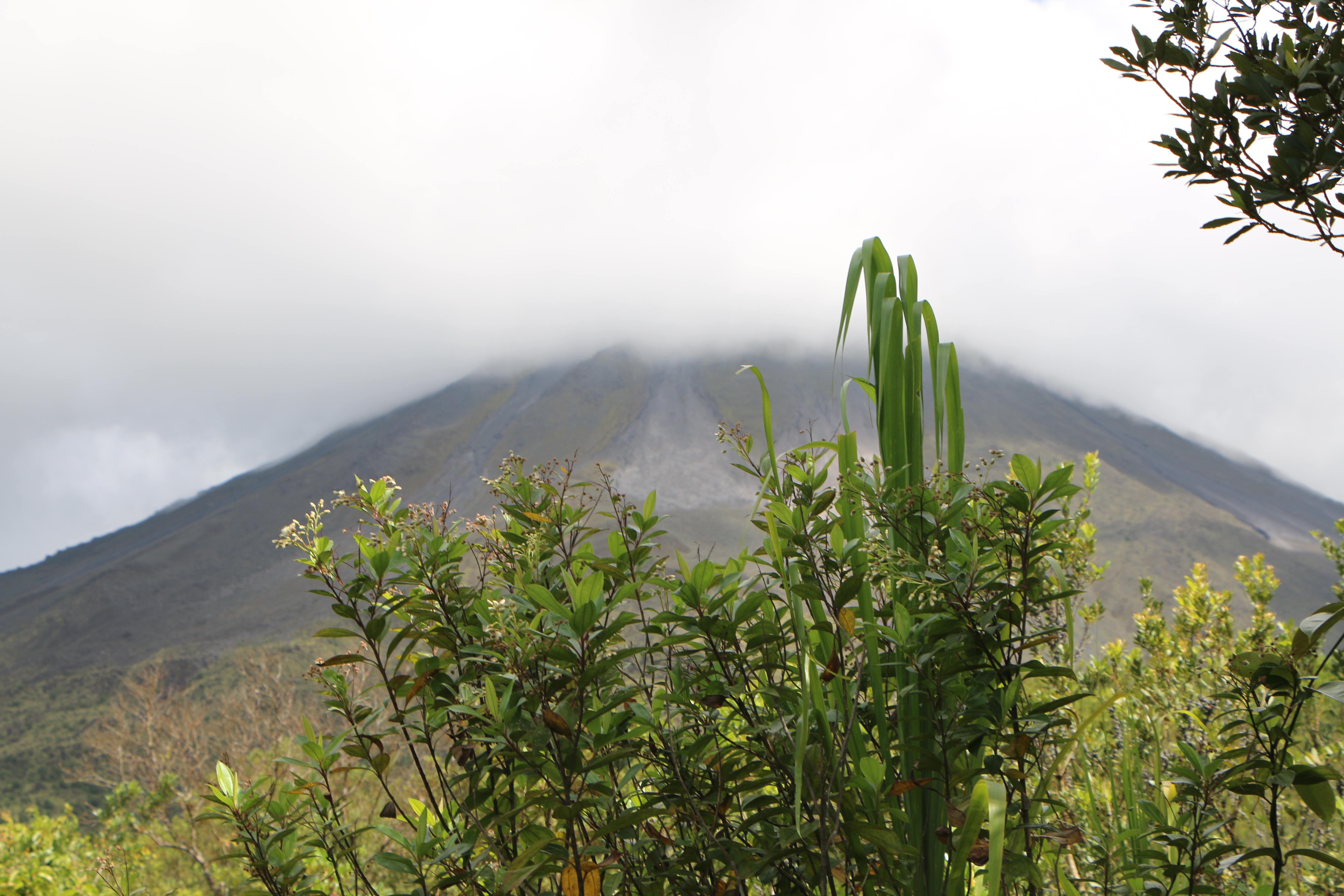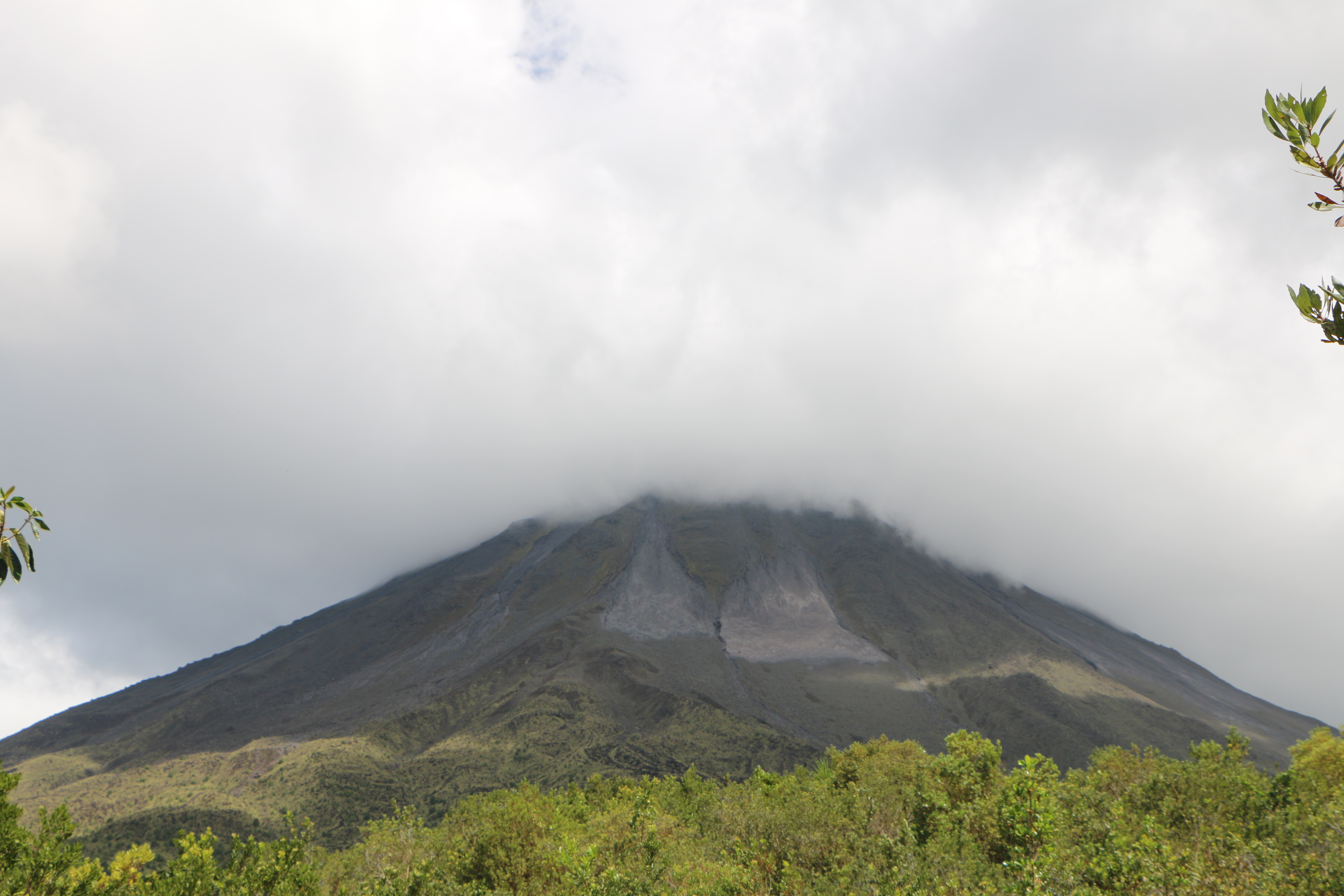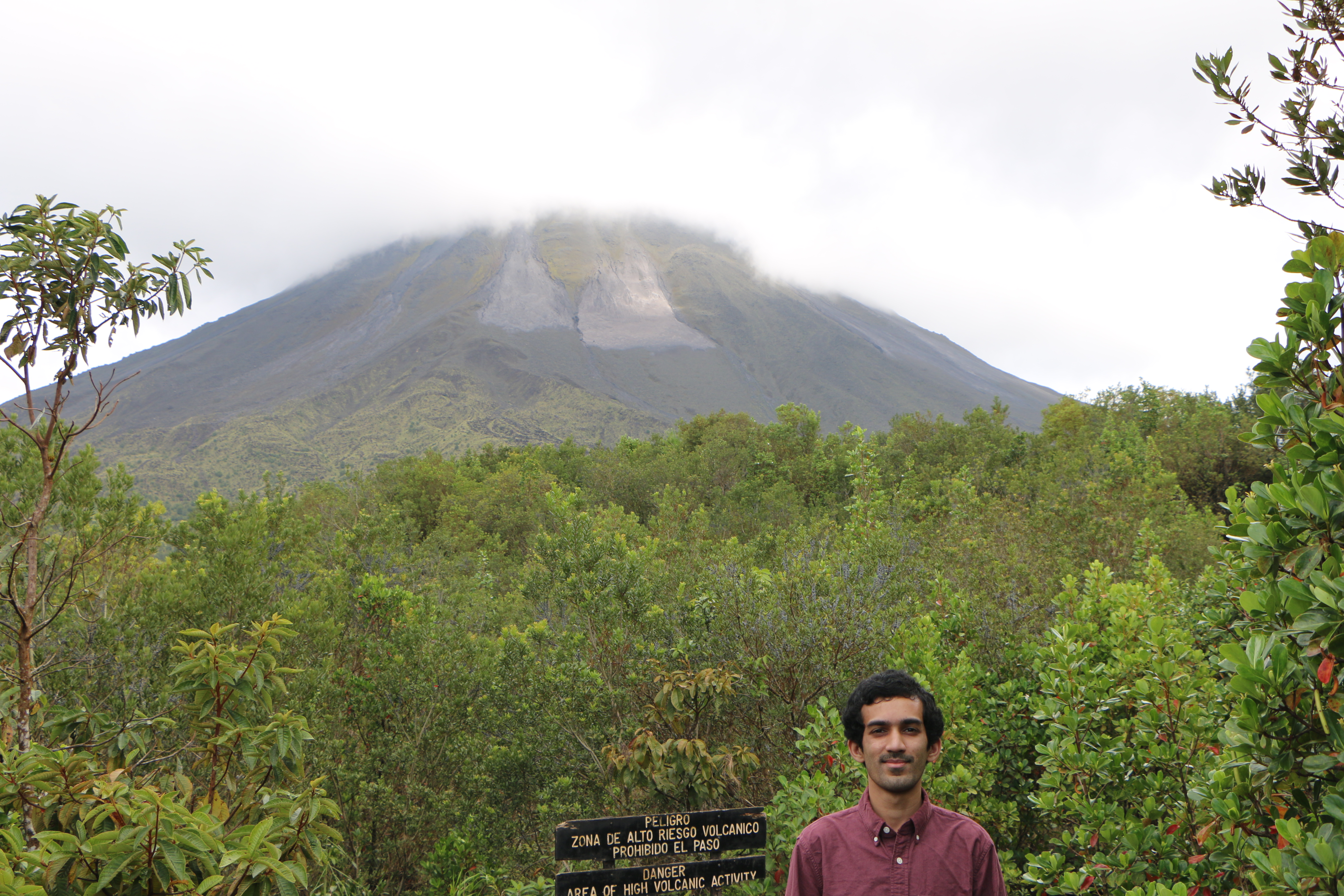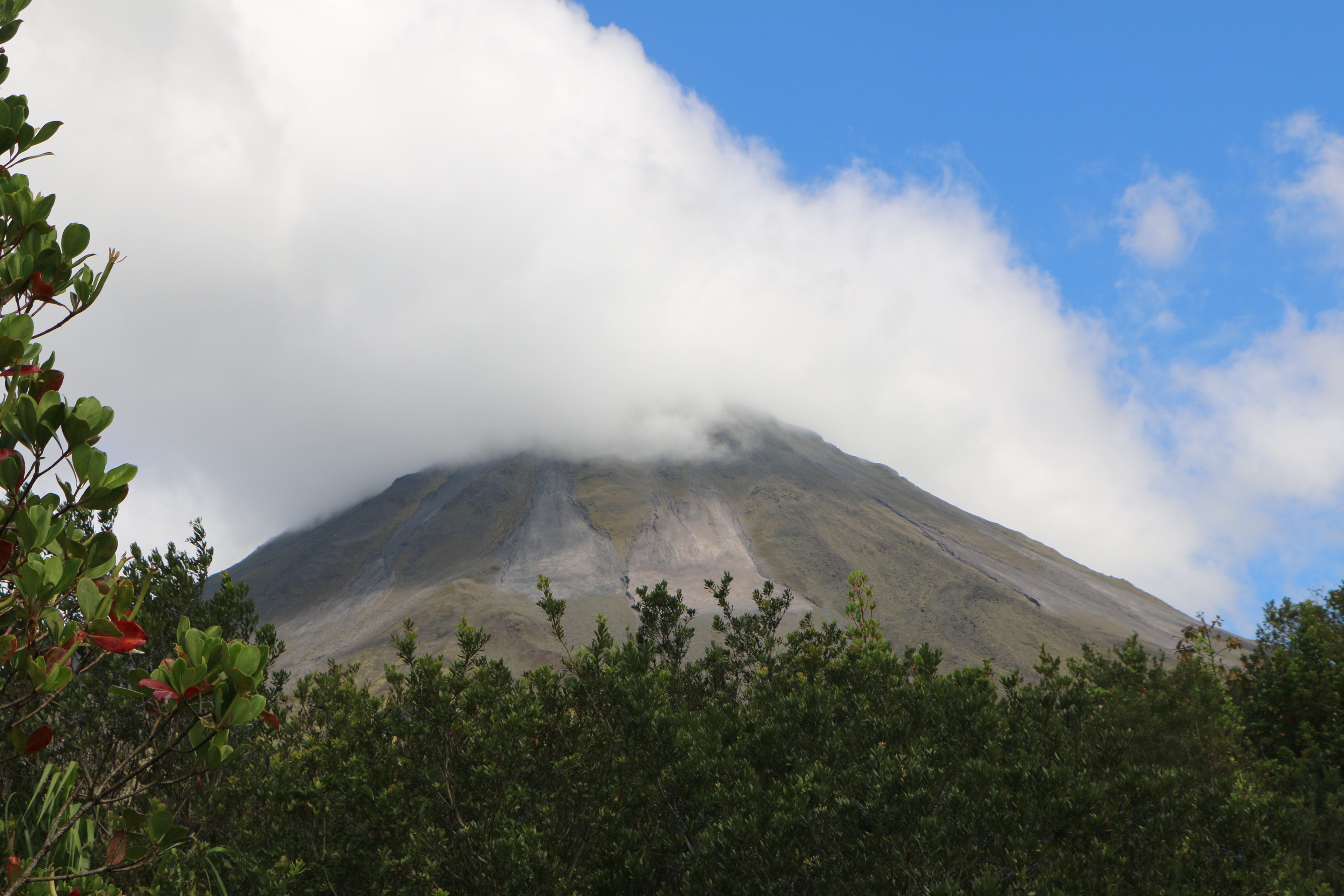 In addition to it, we also visited La Fortuna waterfall and a National part that was falling on our way to Arenal.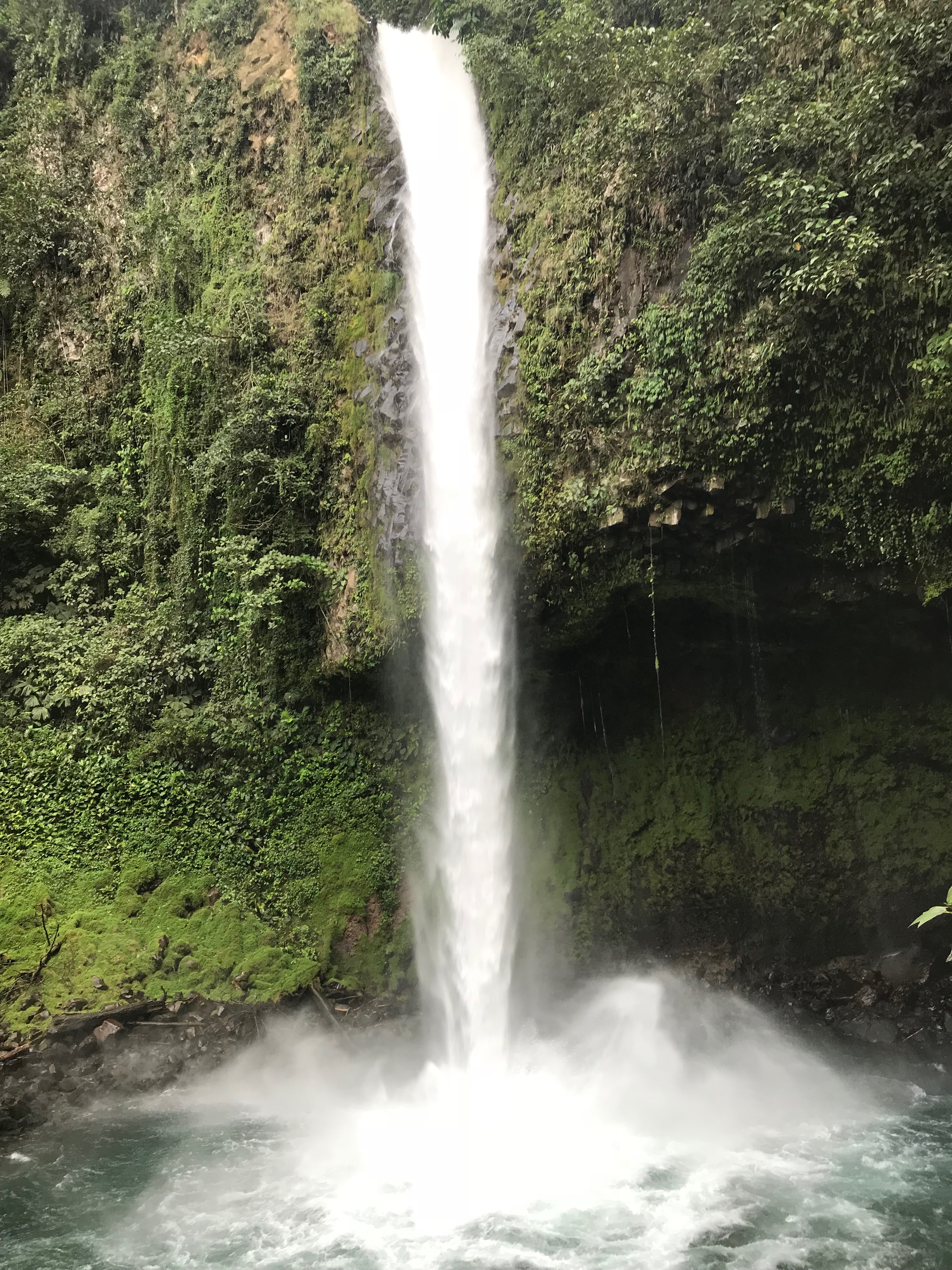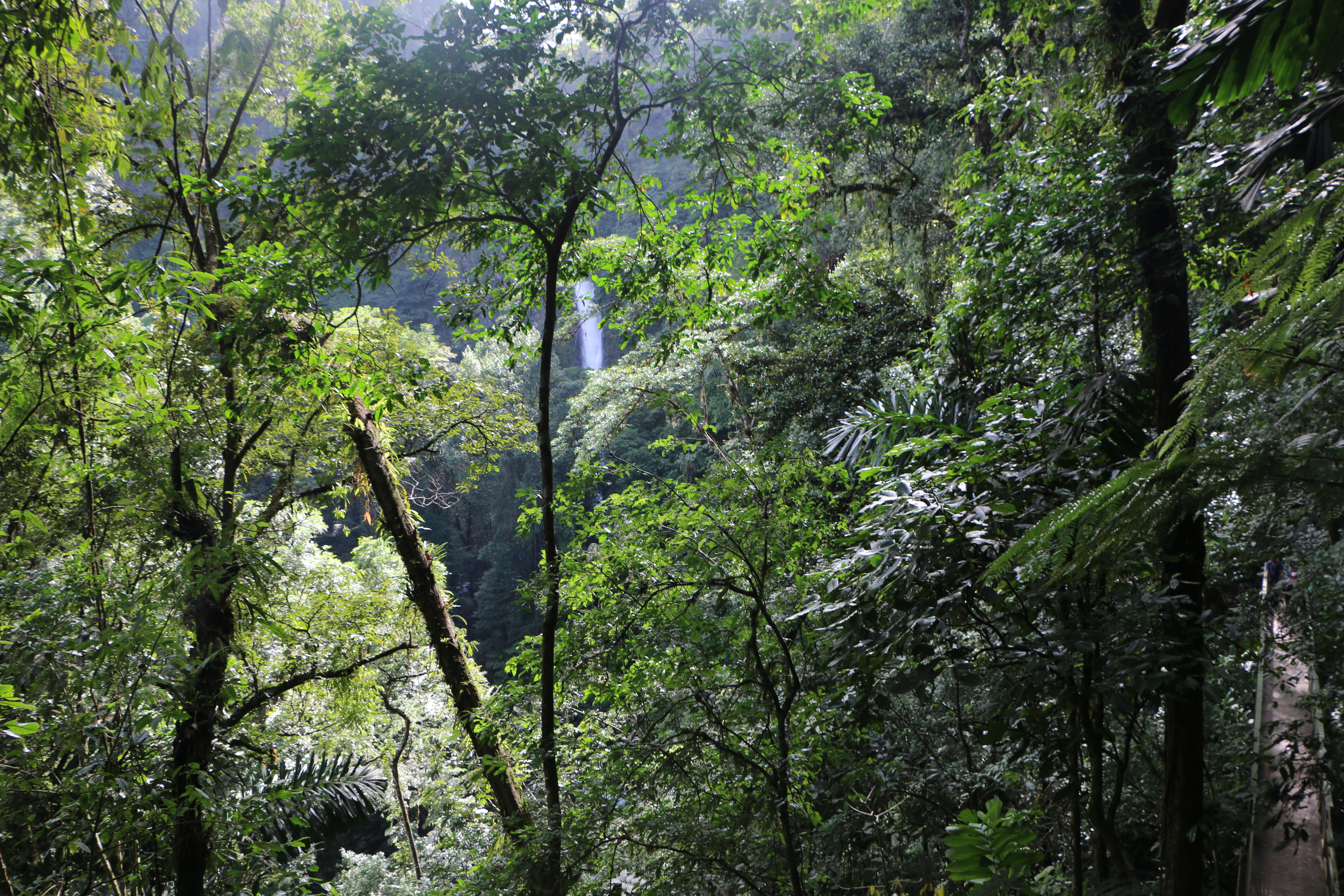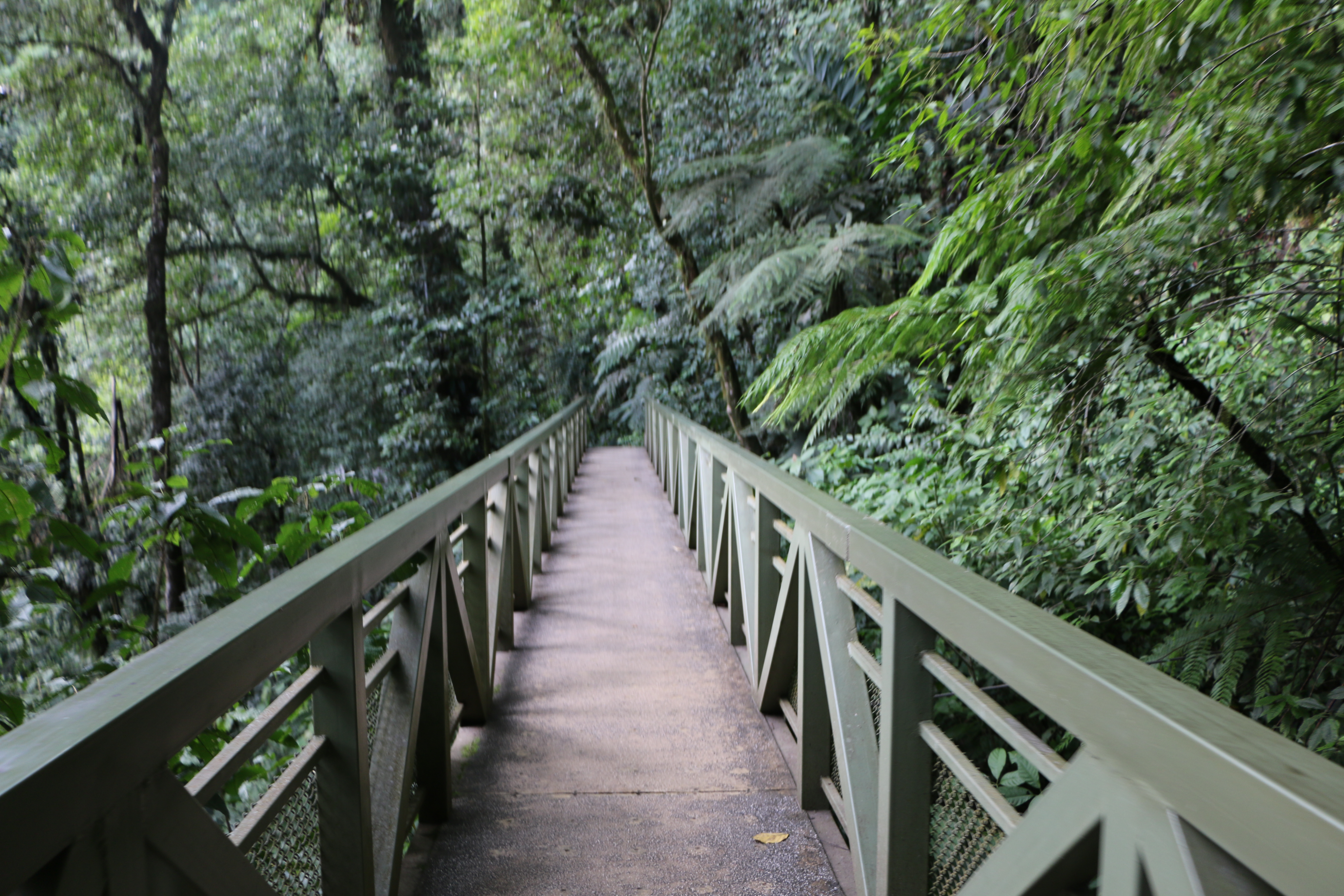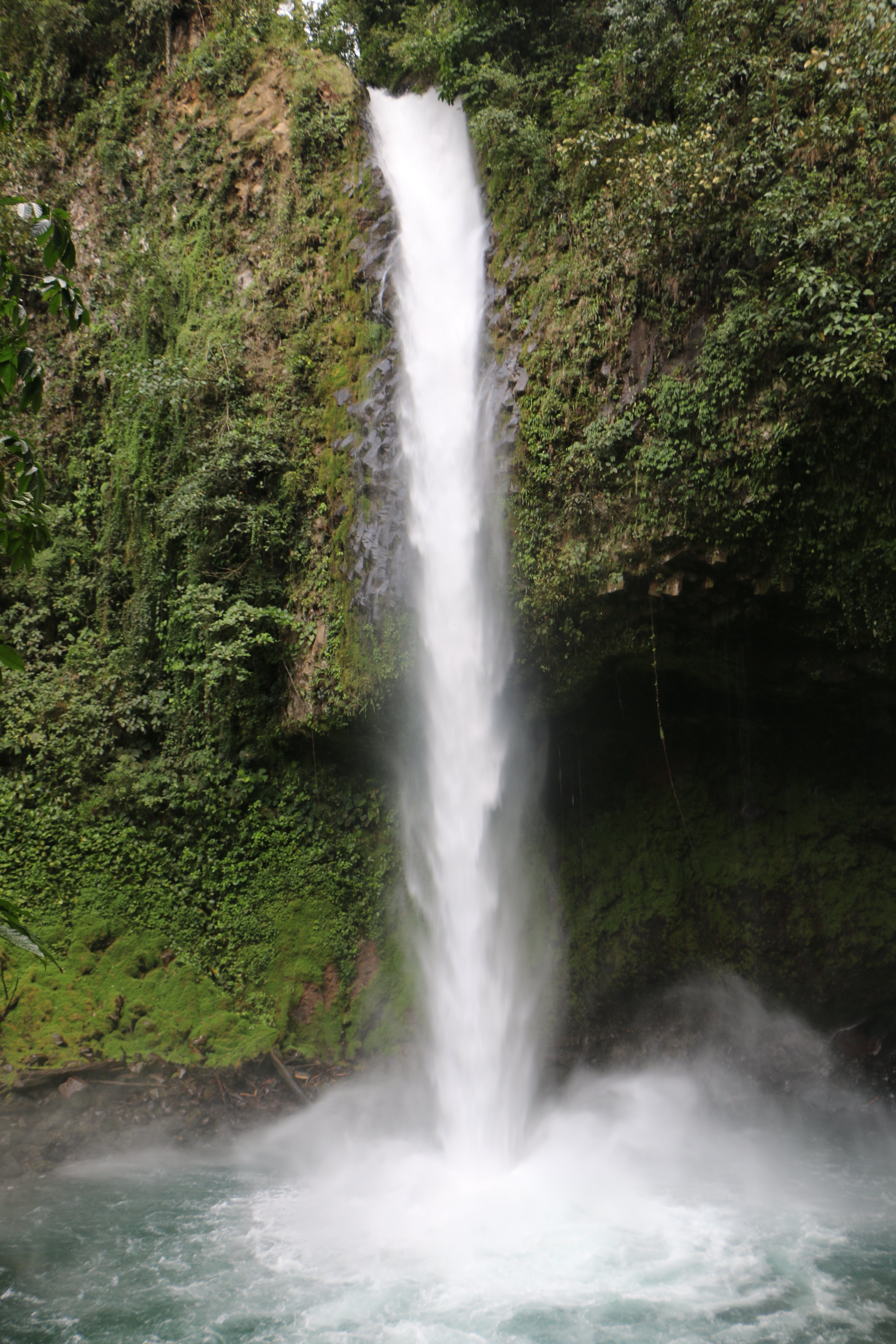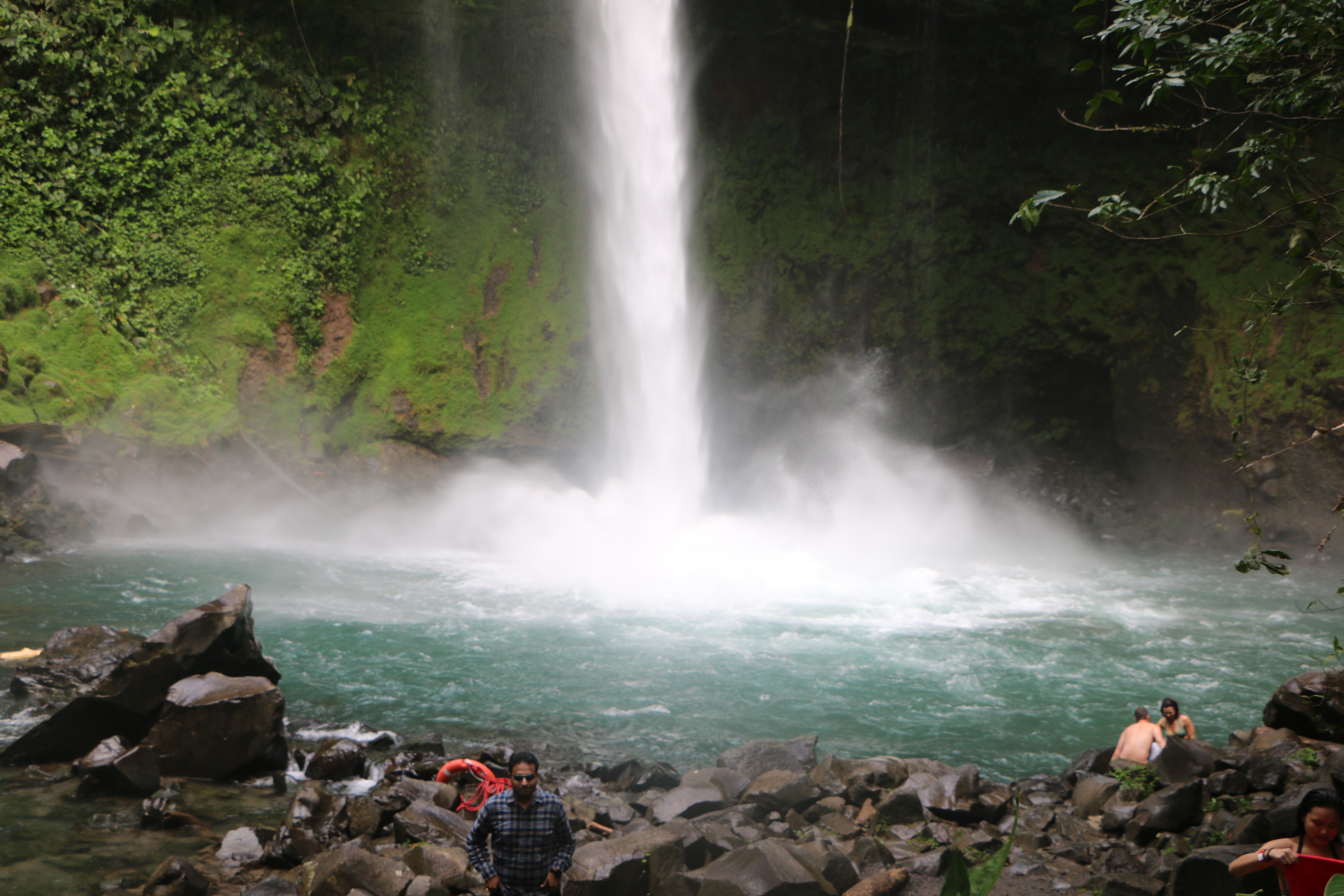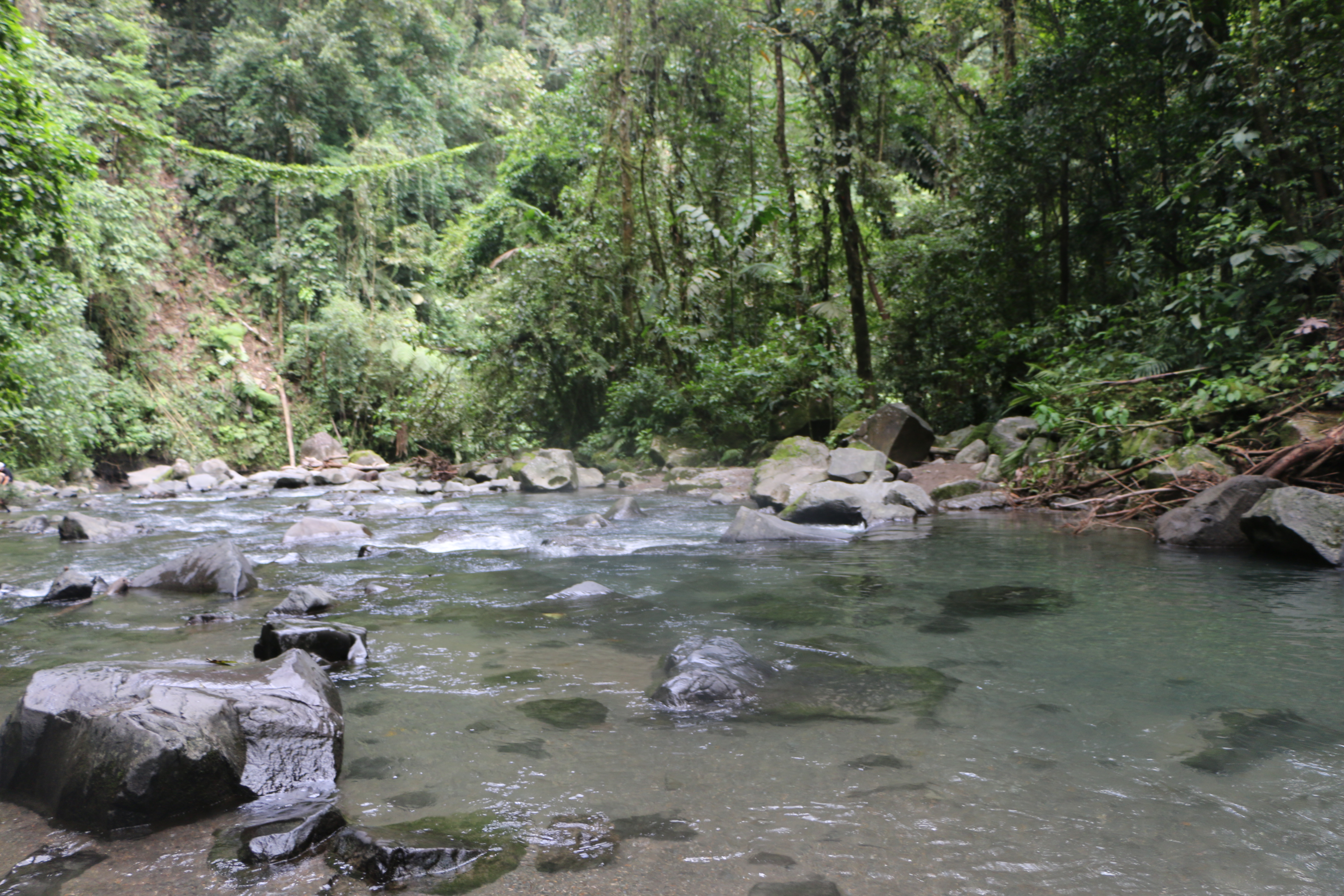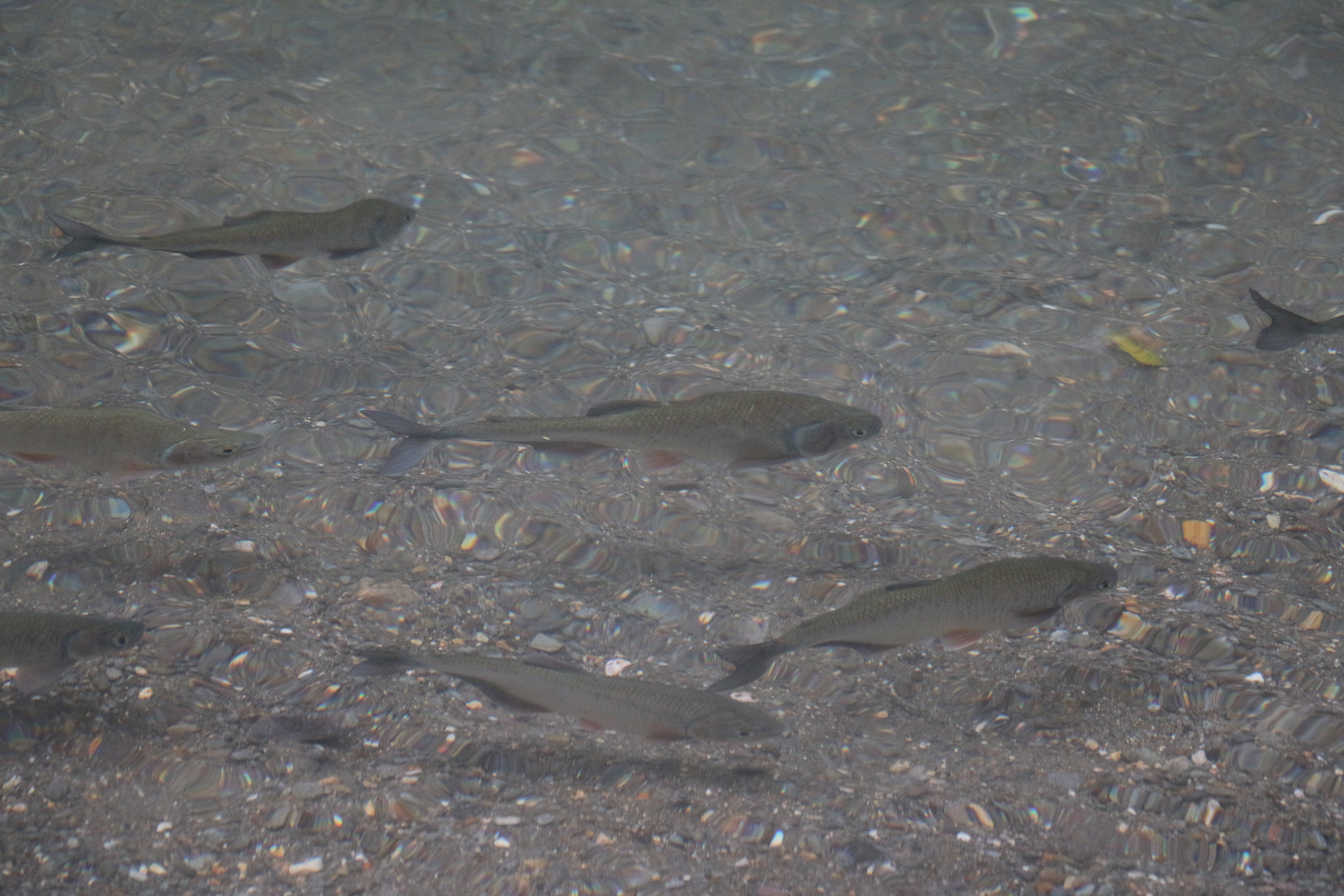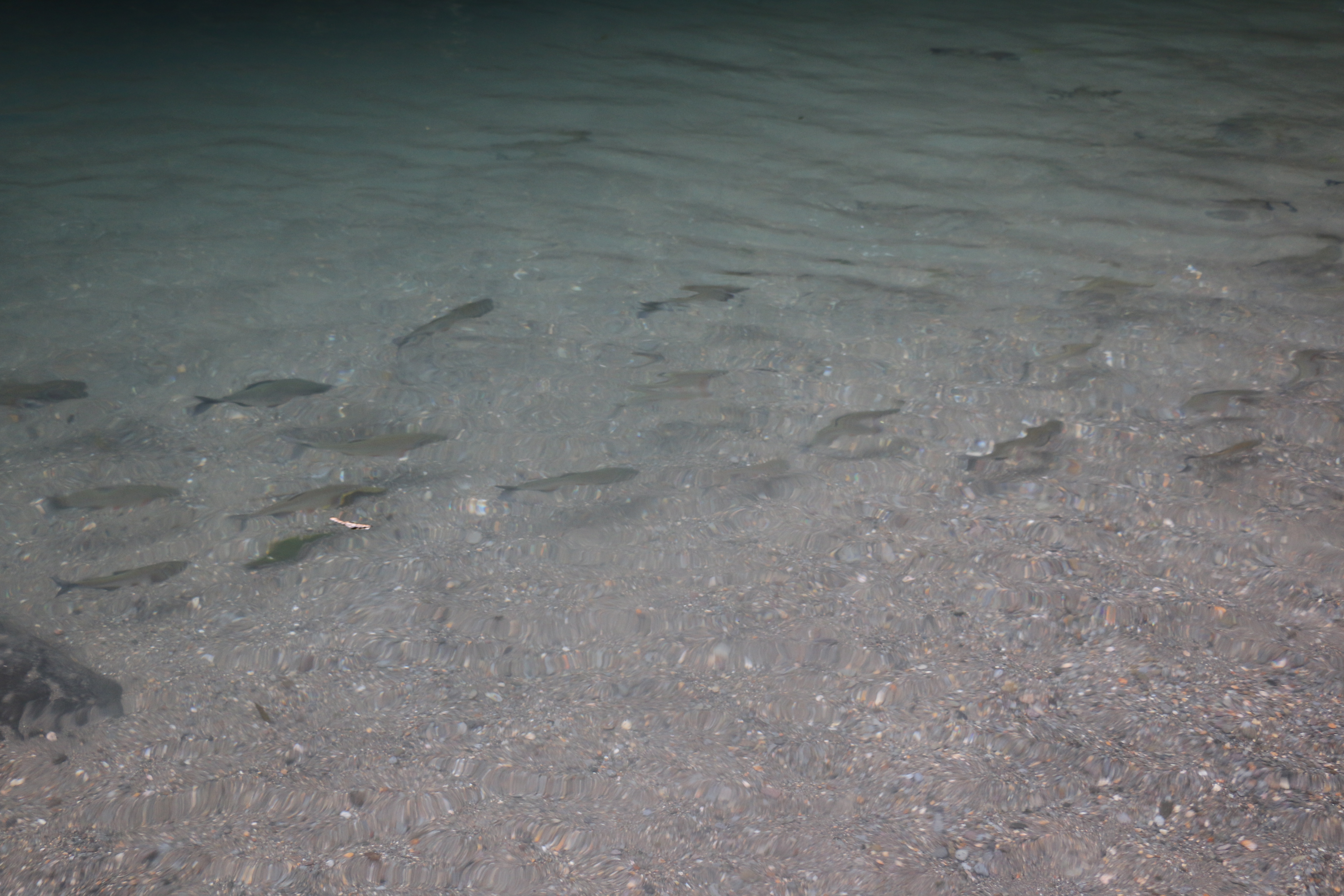 After finishing our long drive to Arenal from San Jose and visiting these heavenly places, we checked into Hotel Lavas Tacotal located at 10 Km. North of Catholic Church,San Carlos - La Fortuna
After checking into a hotel, We visited Baldi Hot Springs. They have several hot spring pools in their facility with varying temperatures and water slides. Had Dinner buffet in the night.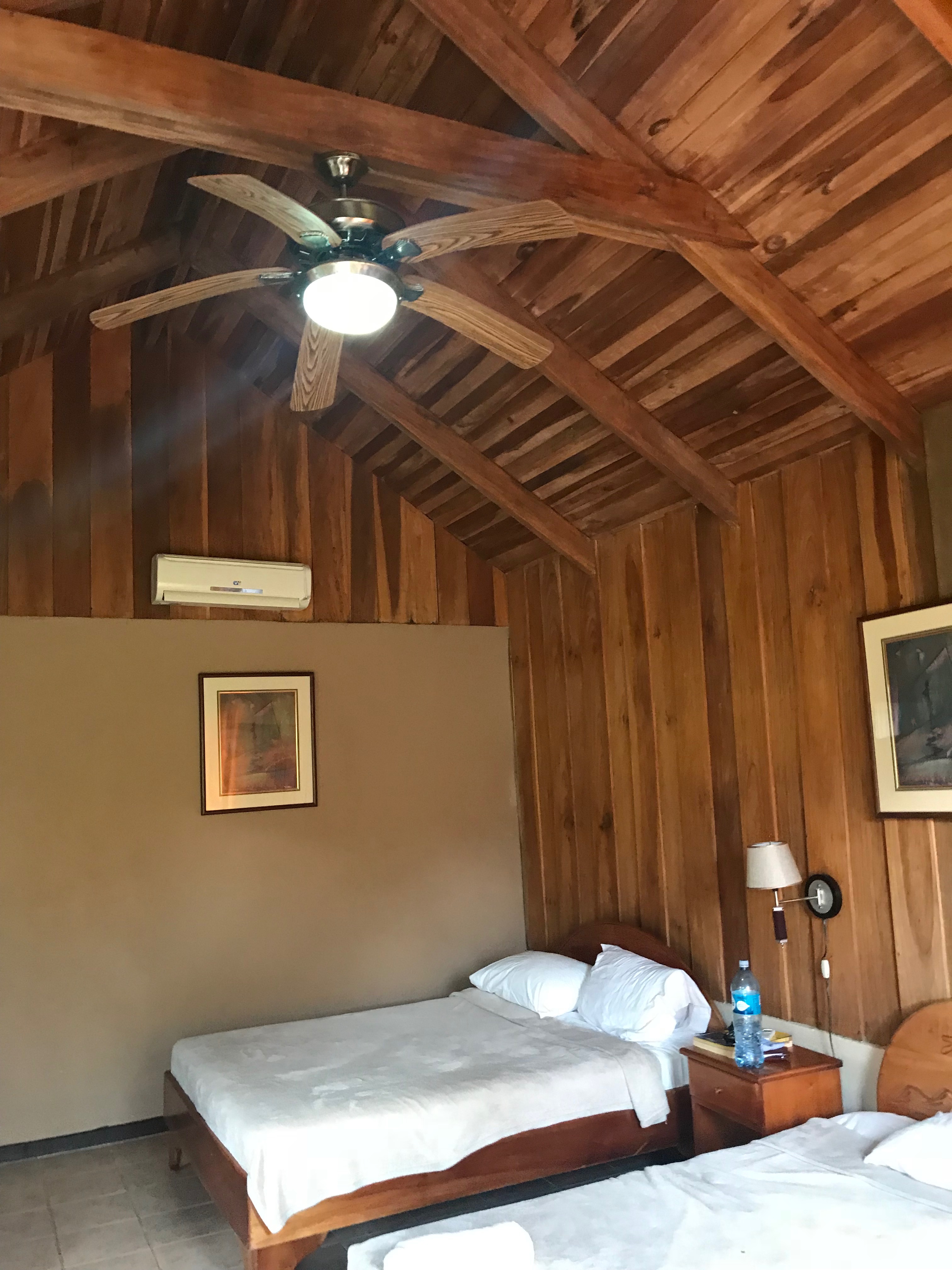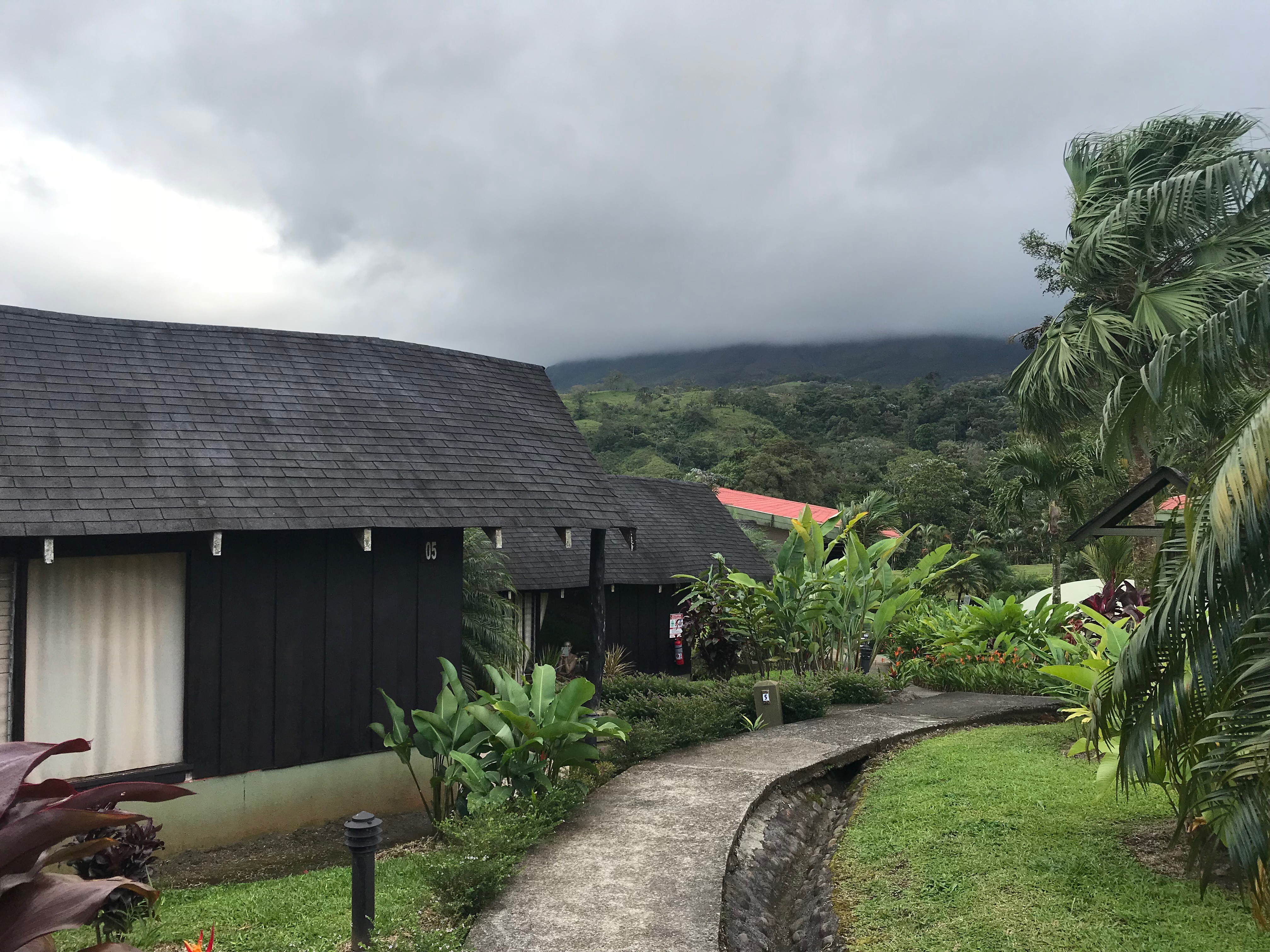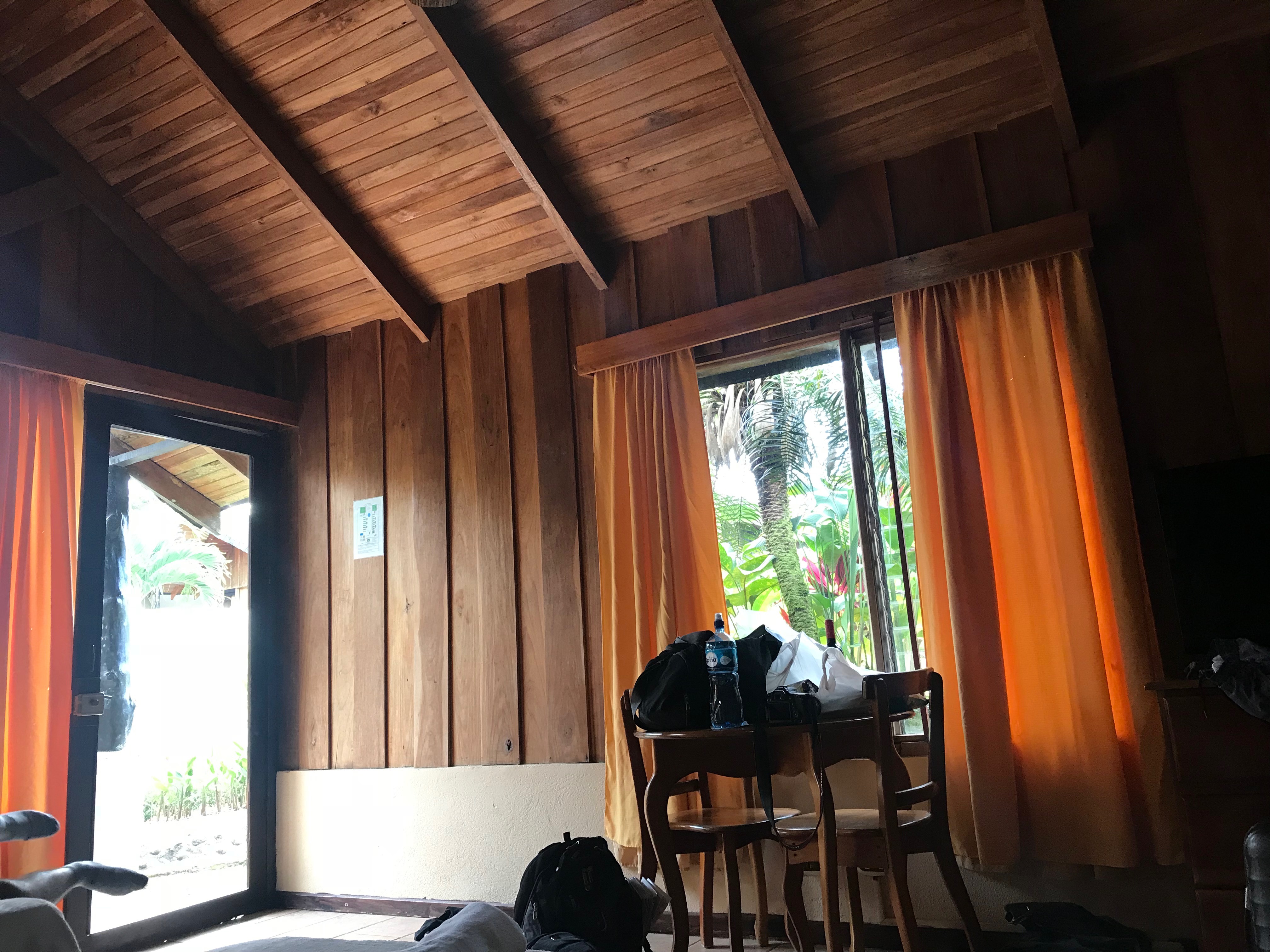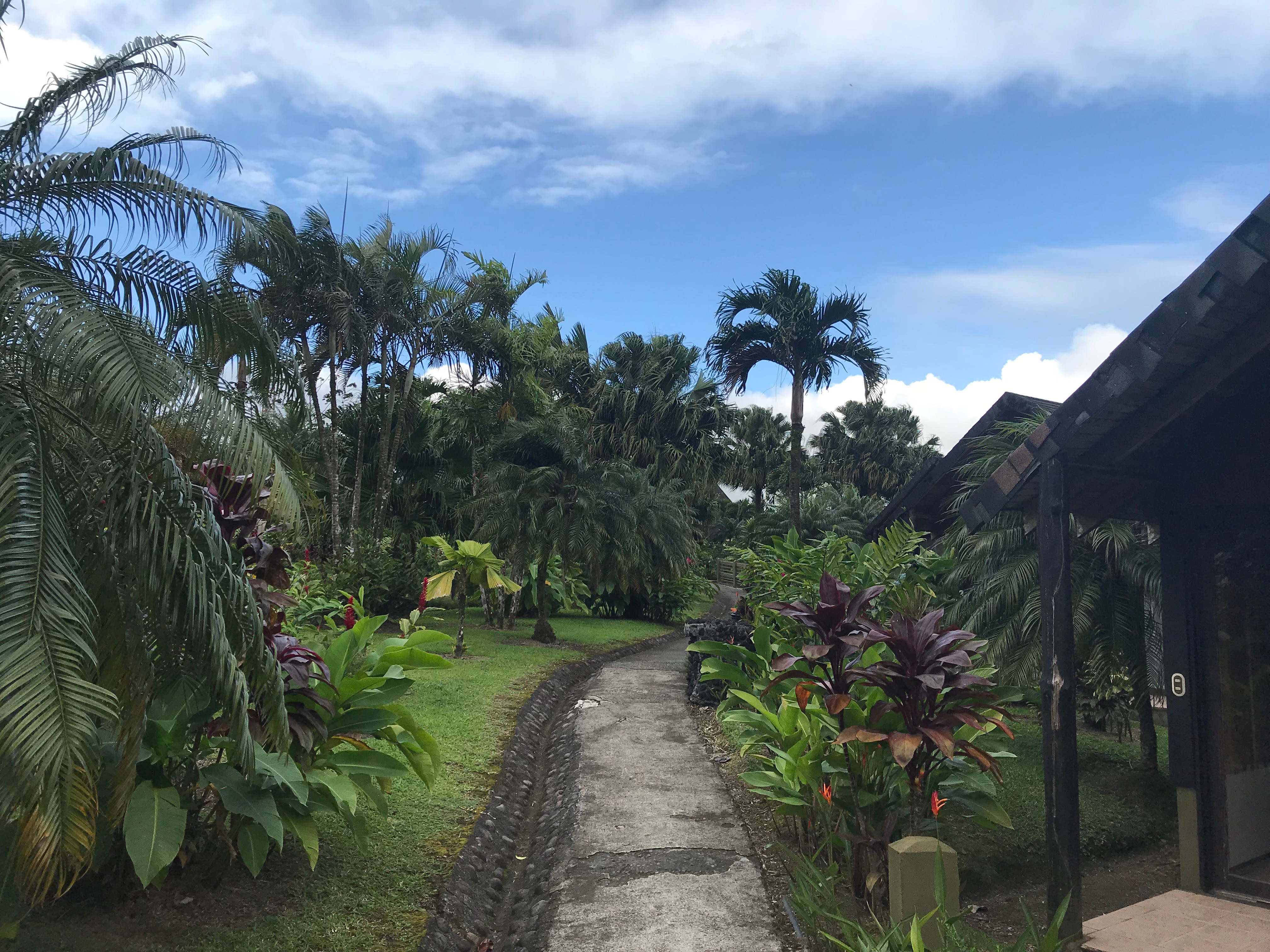 Day 3 / Dec 25 - Arenal to Tamarindo
We really missed our stay in Arenal. It was excellent, pleasing and close to nature. However, plan must go on. We checked out of the Hotel Lavas Tacotal early morning after having their delicious breakfast. Then began our journey towards Tamarindo which is a land of famous beaches and night life.
We reached Tamarindo around in the afternoon. Had lunch in the Walter's place by the sea-shore. Checked in the Hotel Nahua located at del cruce a Playa Langosta 125 mts nort, Tamarindo.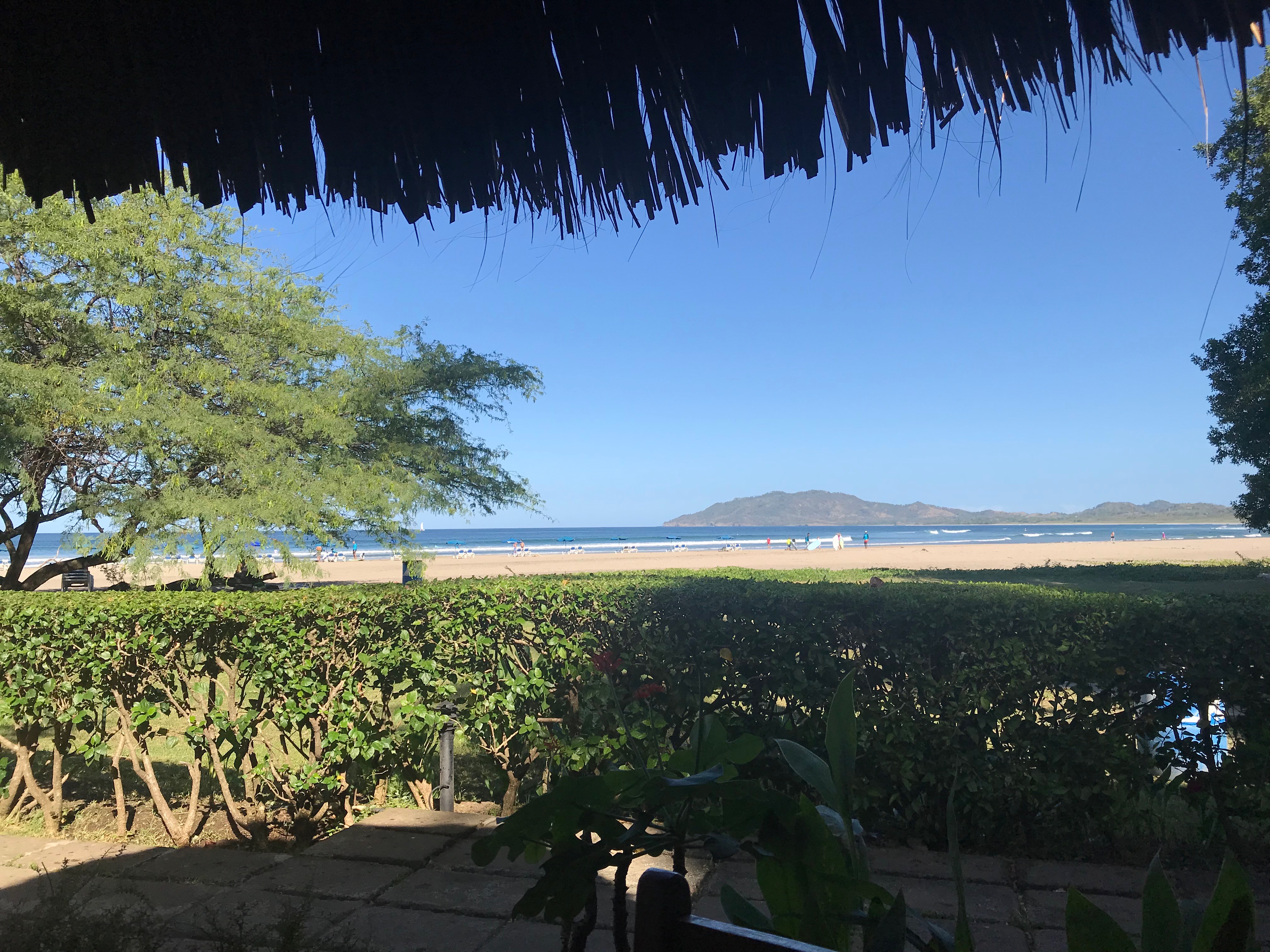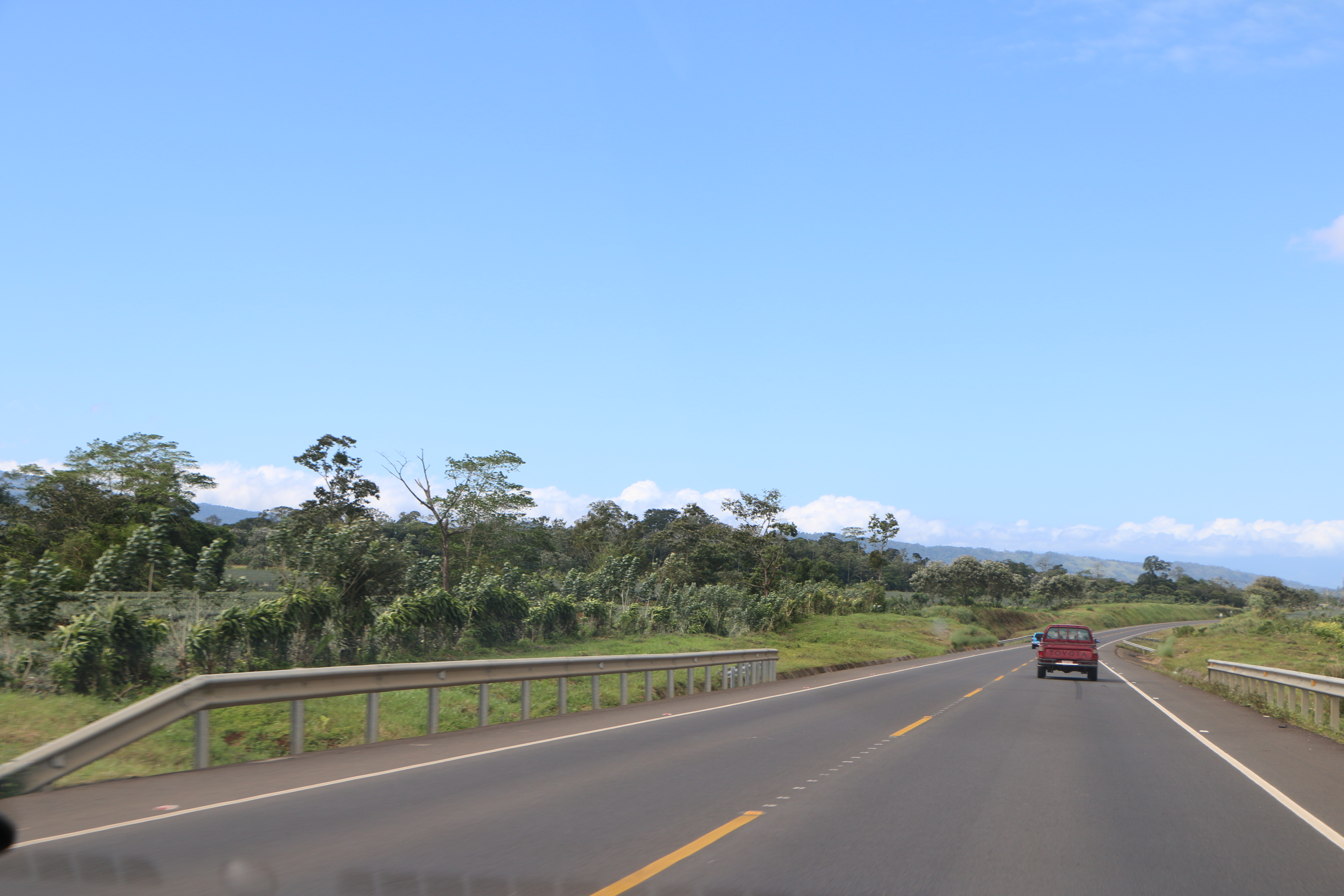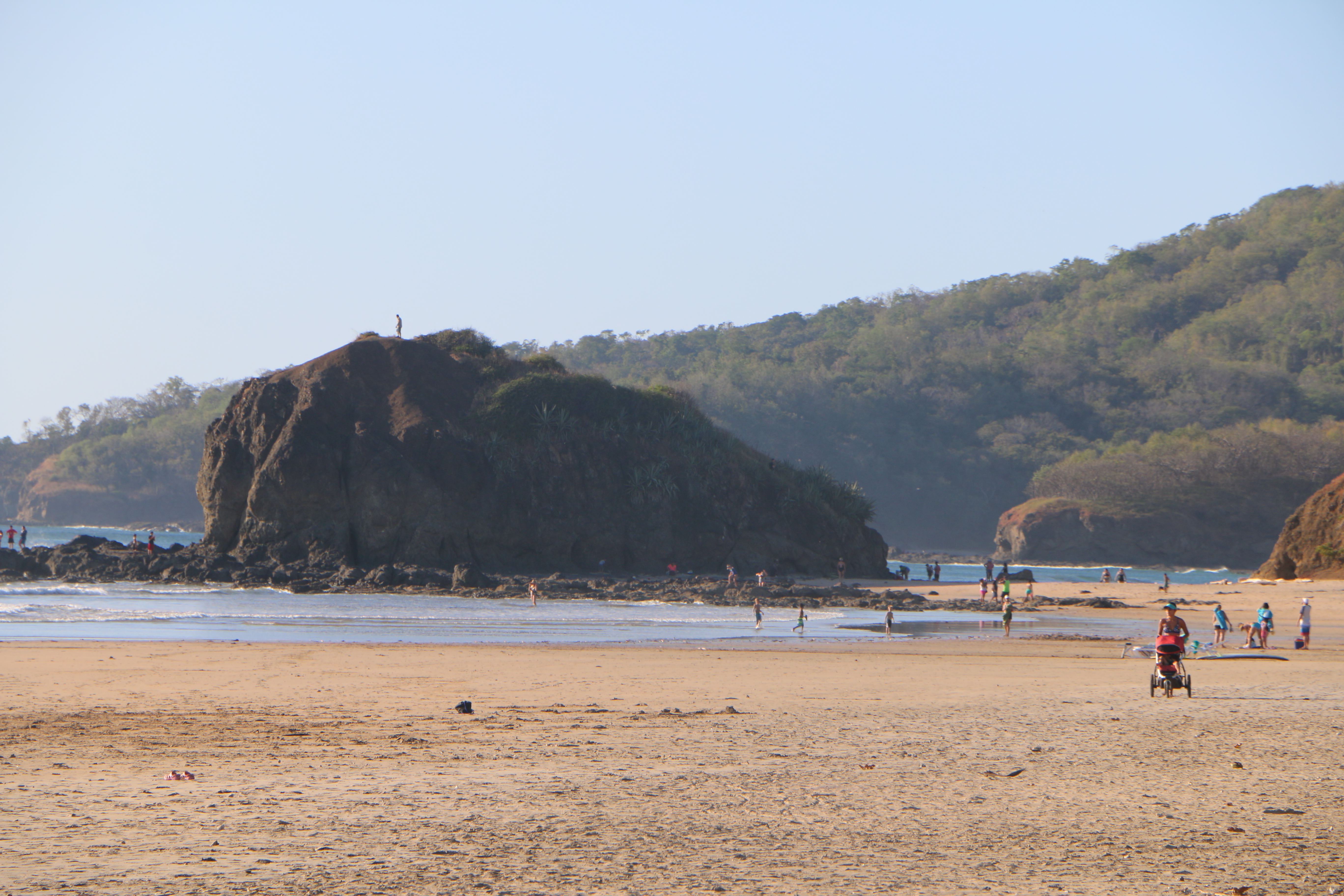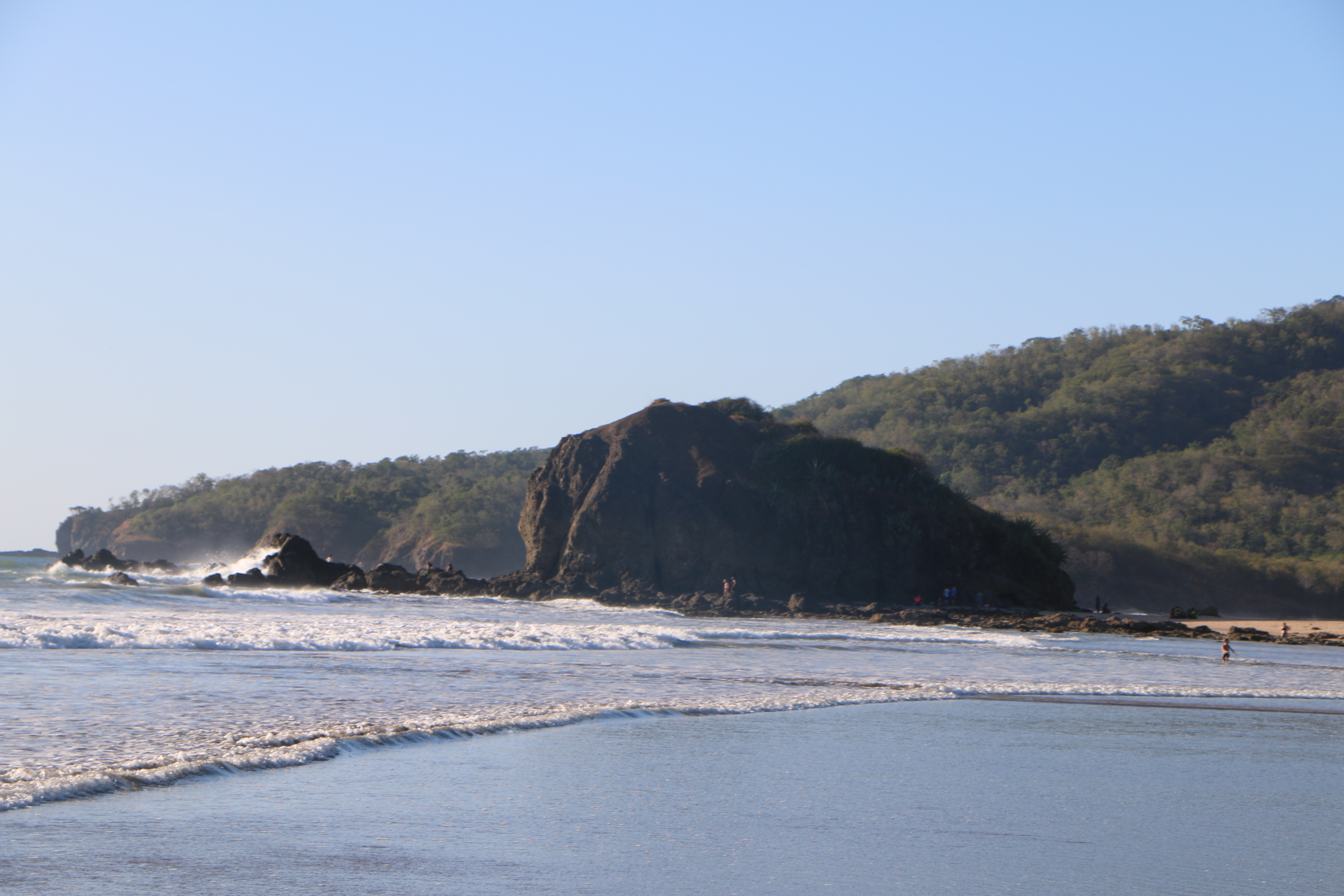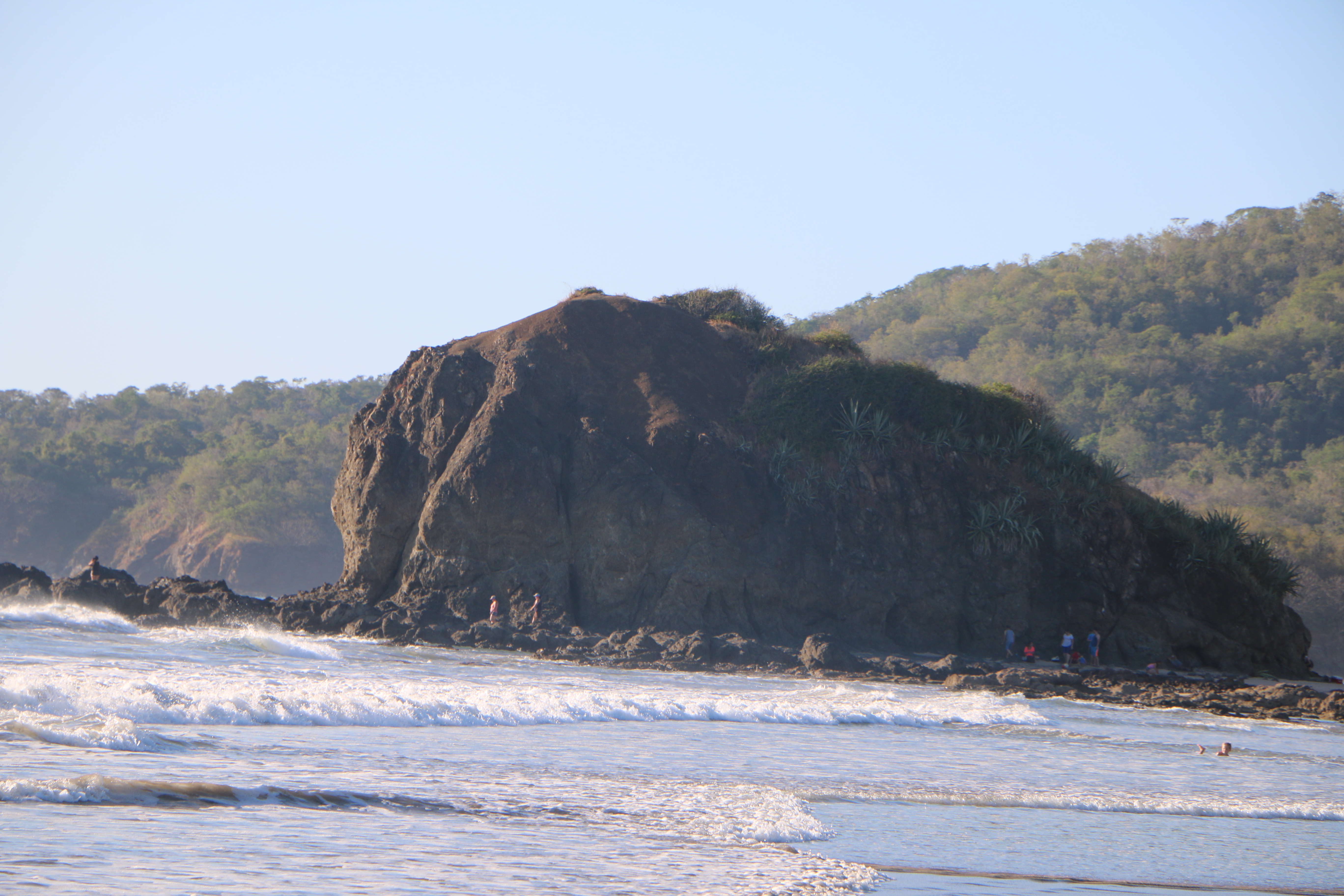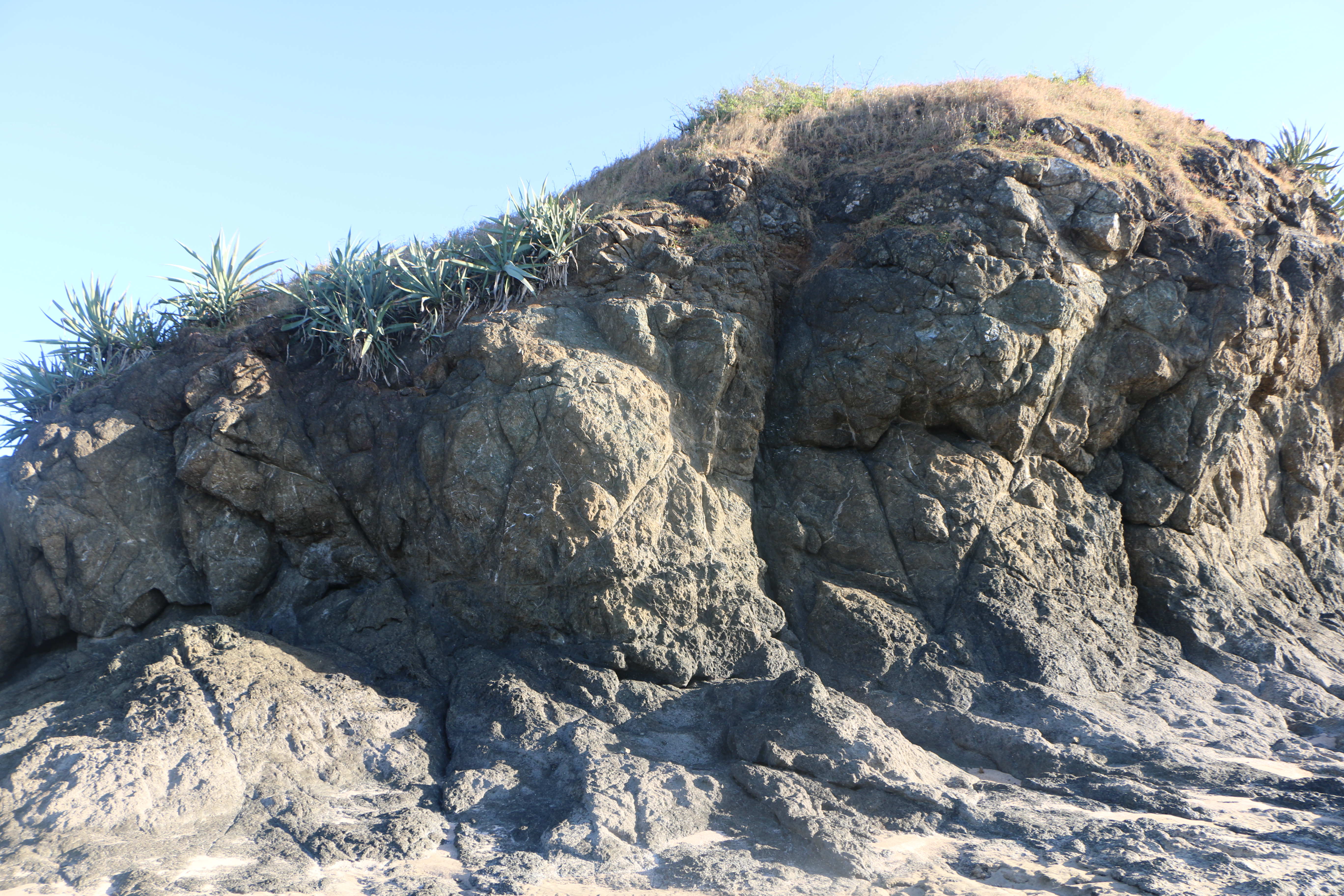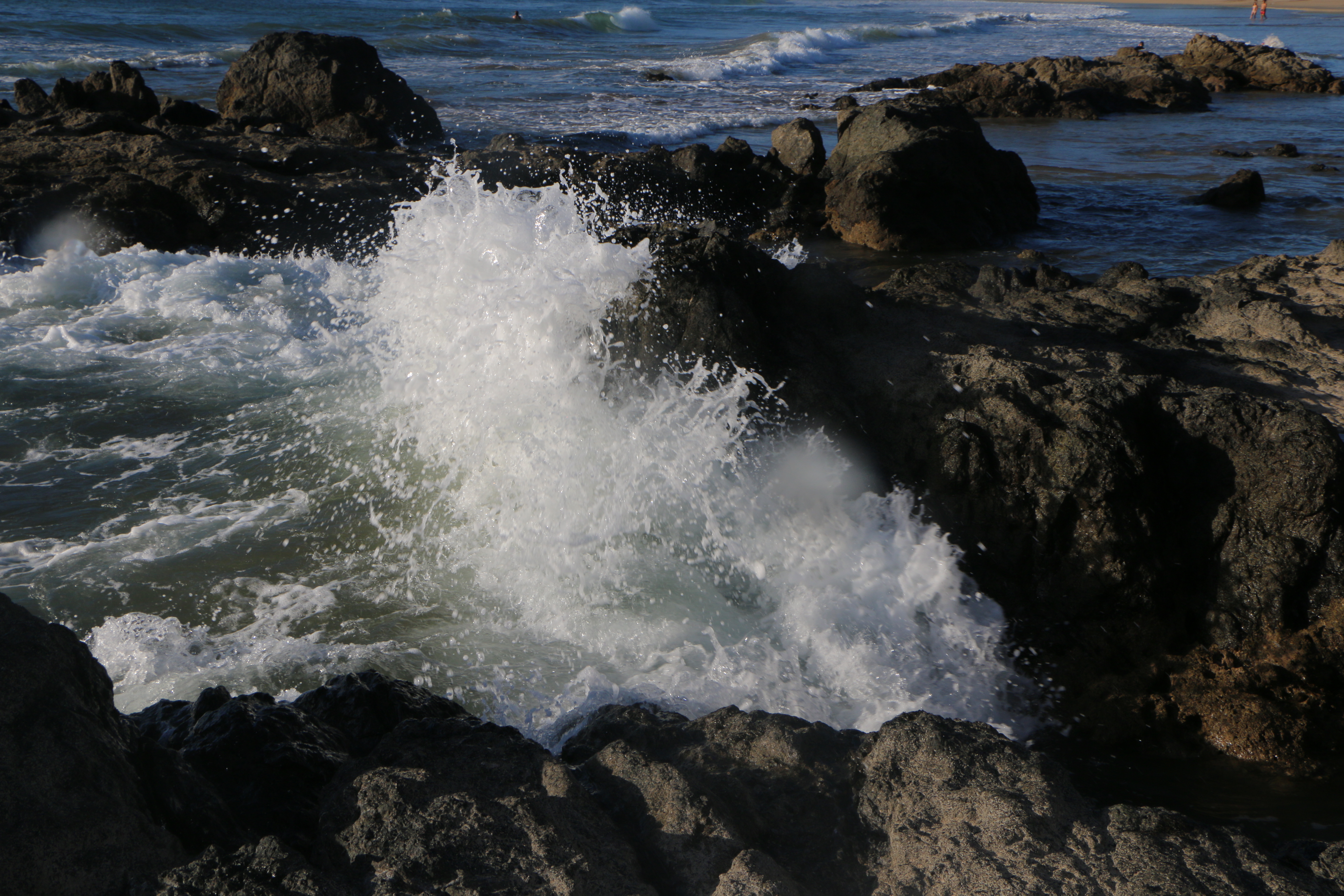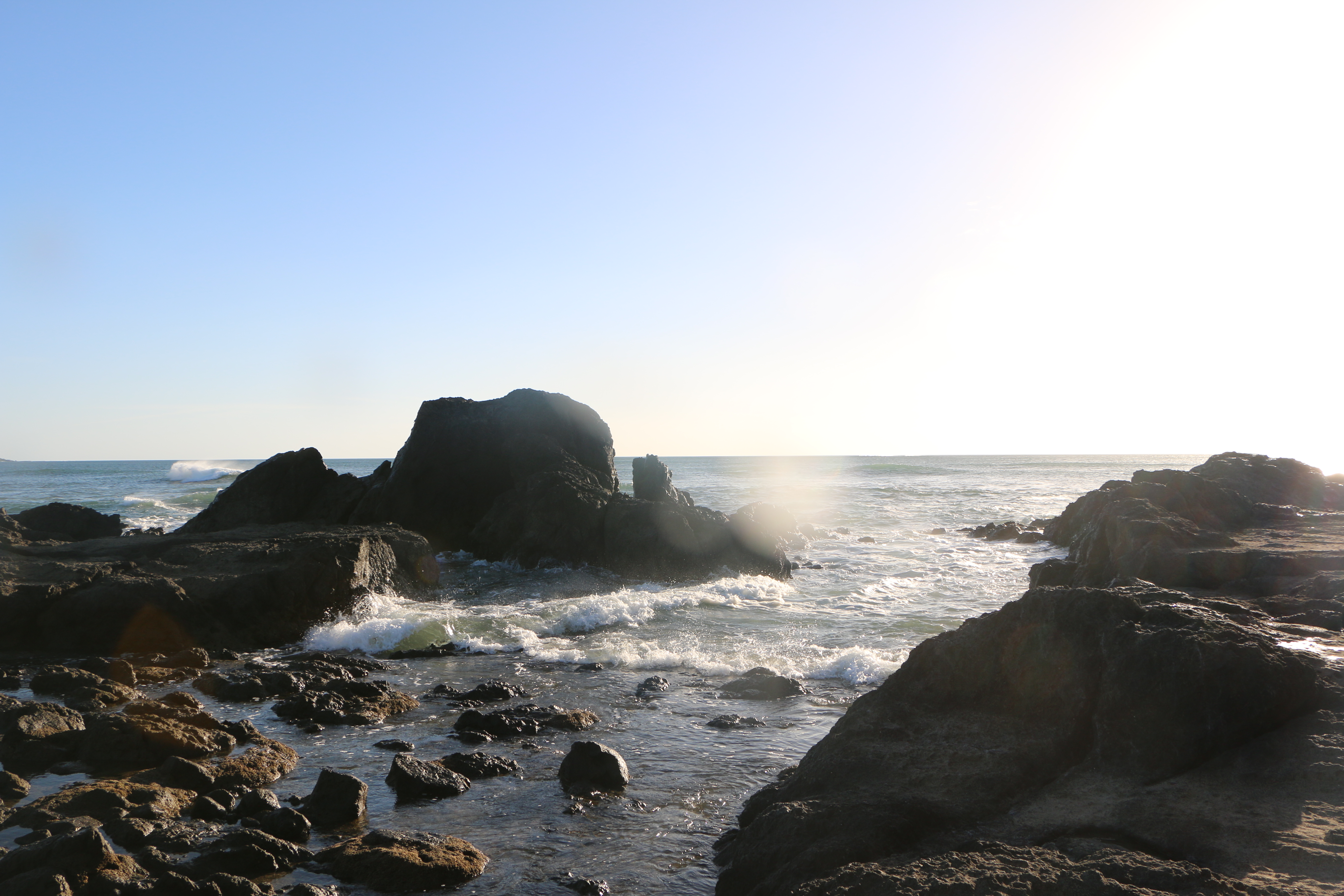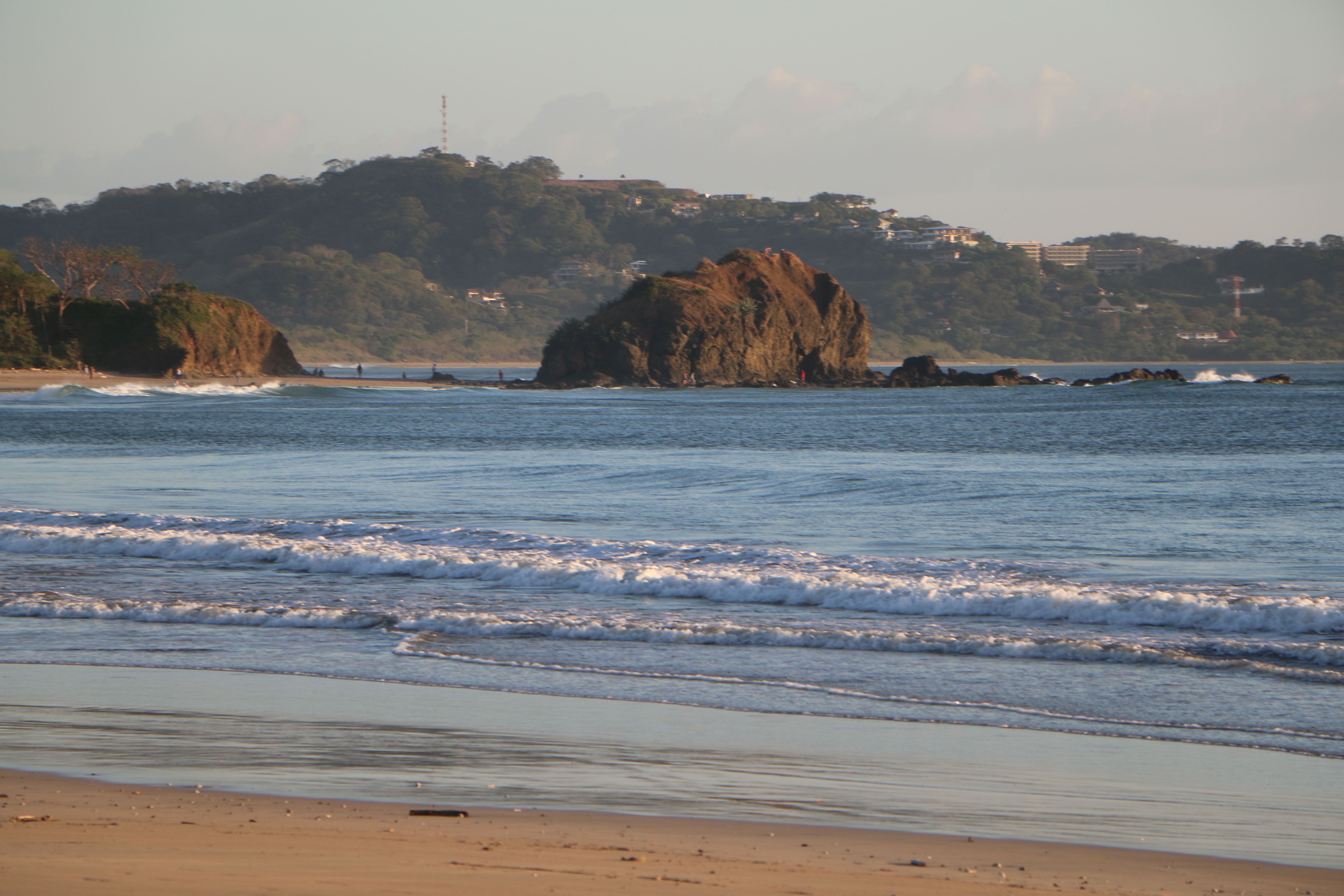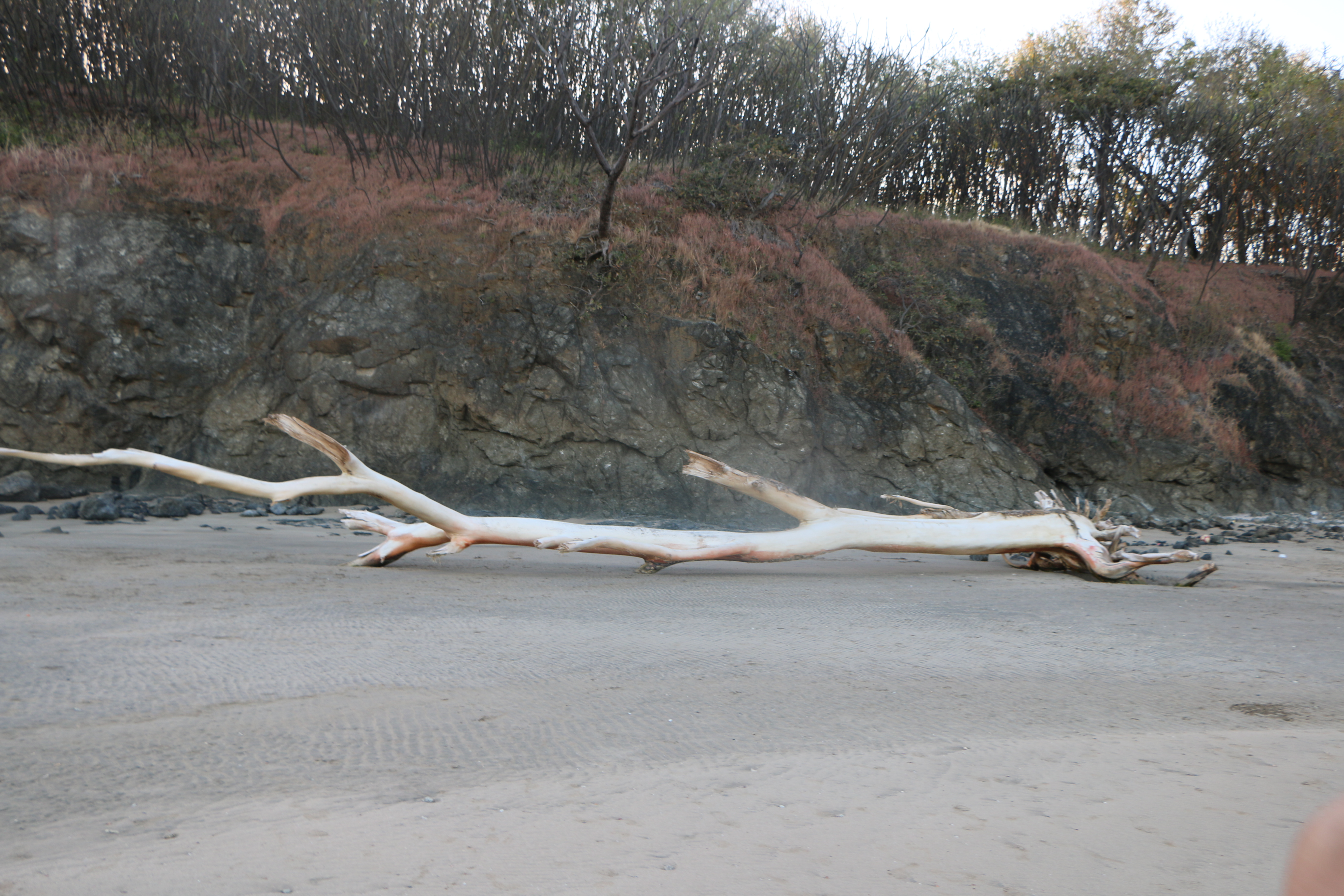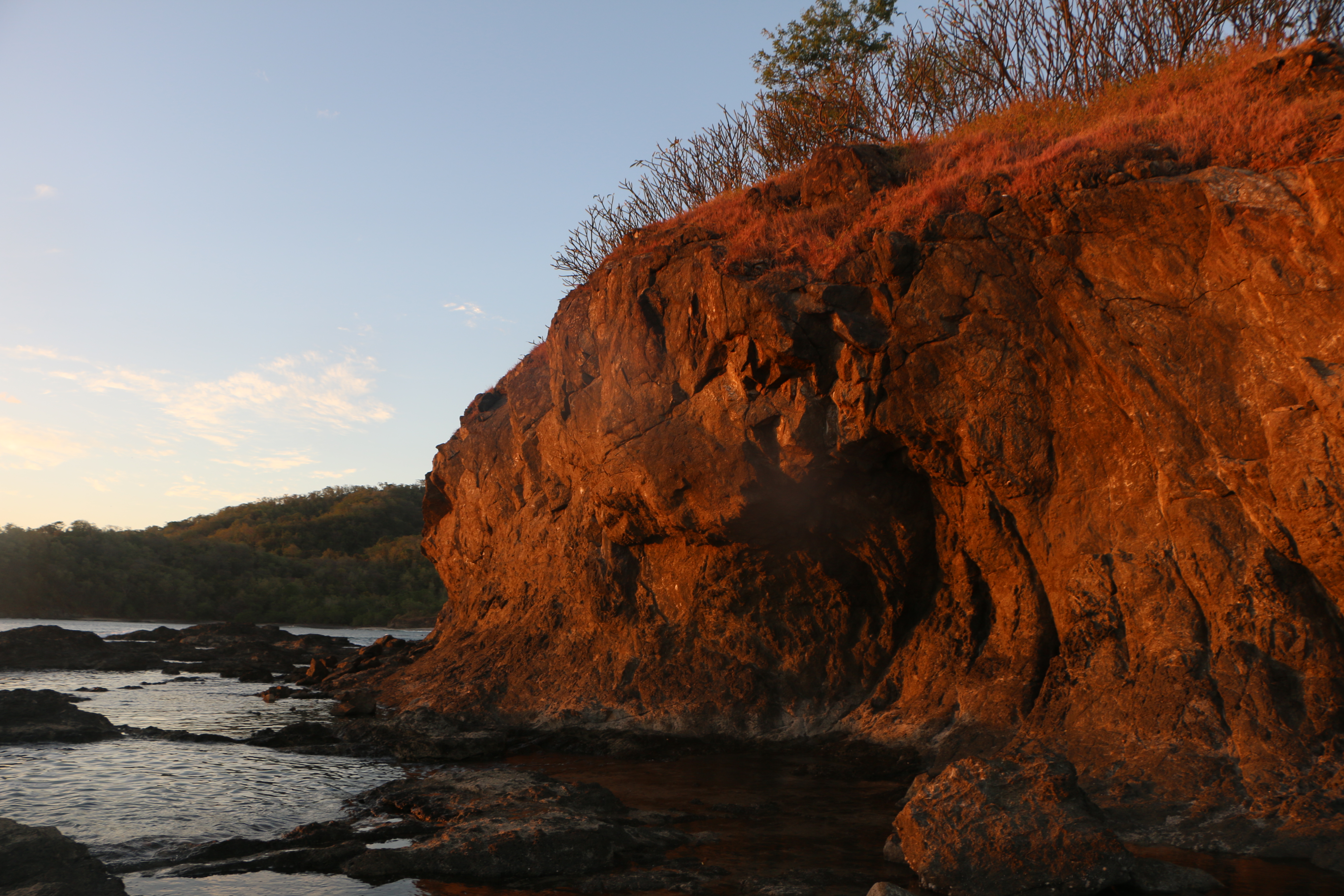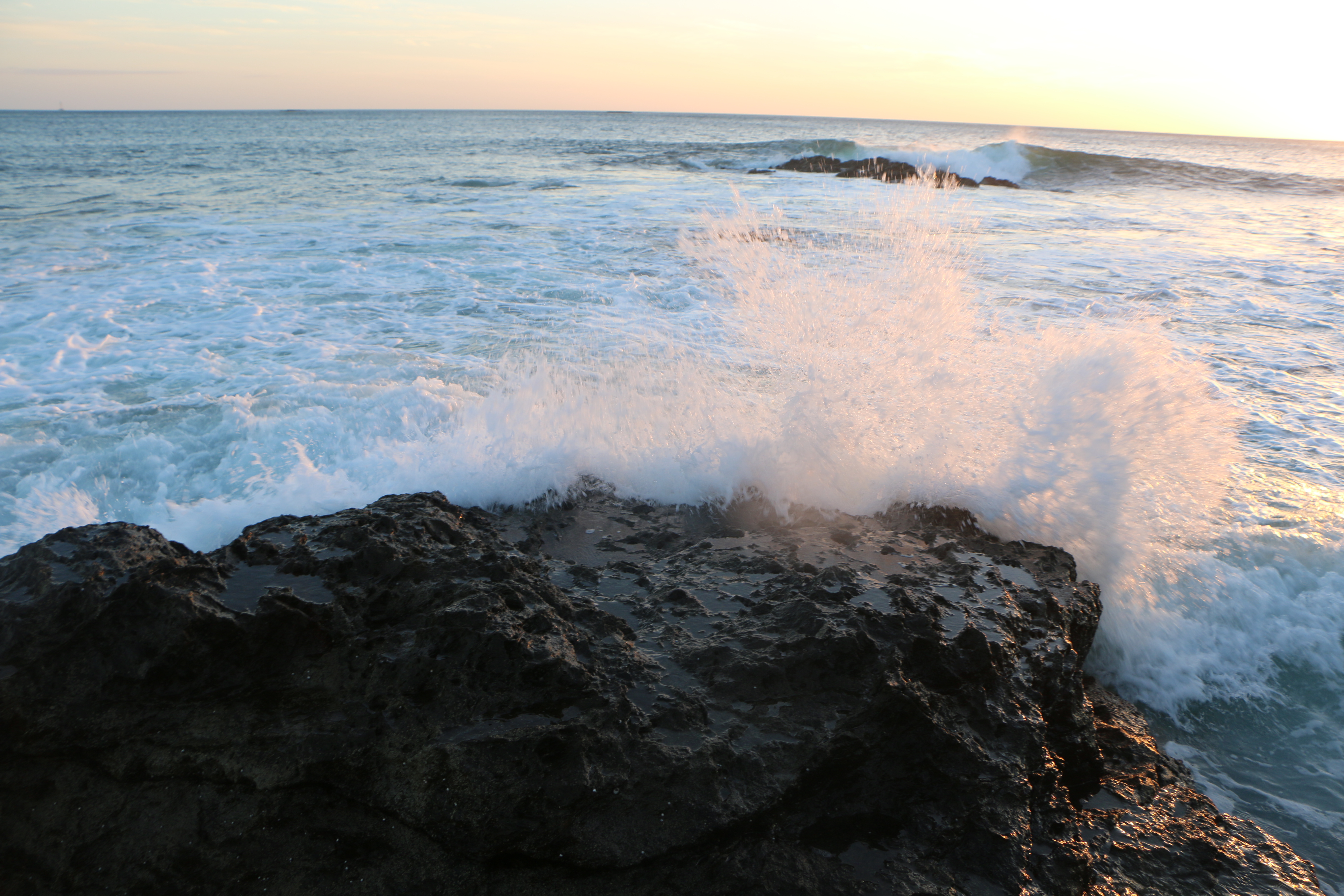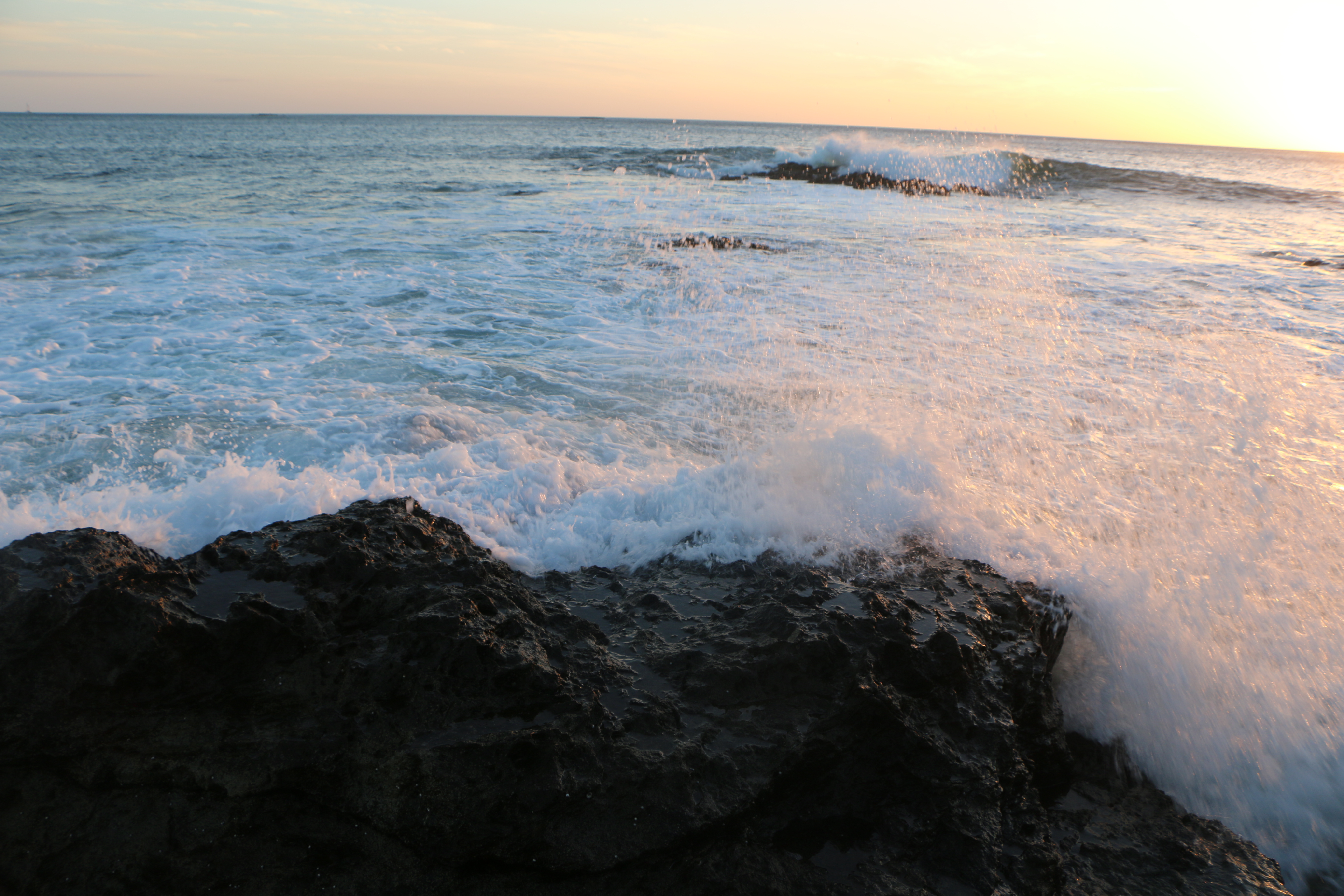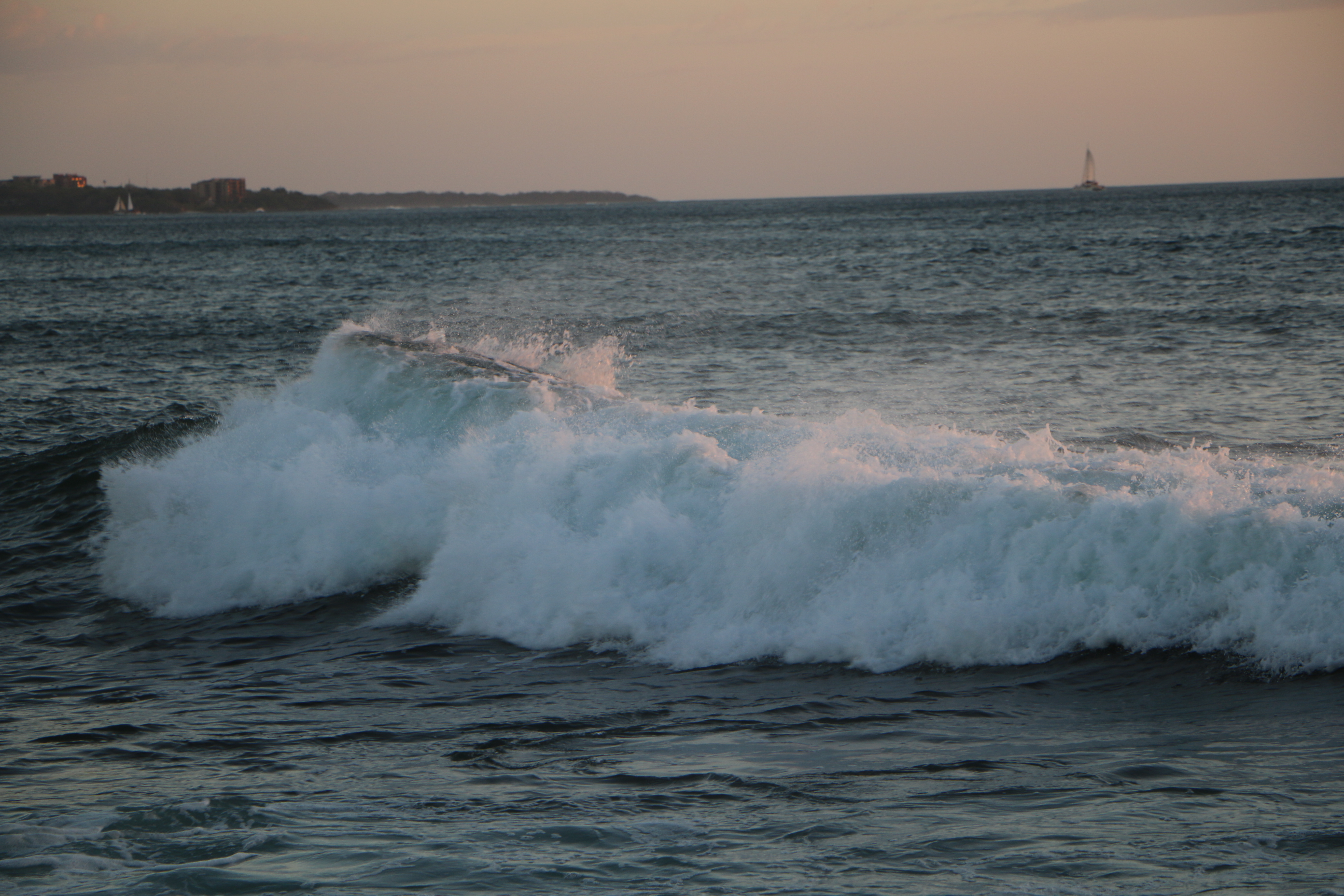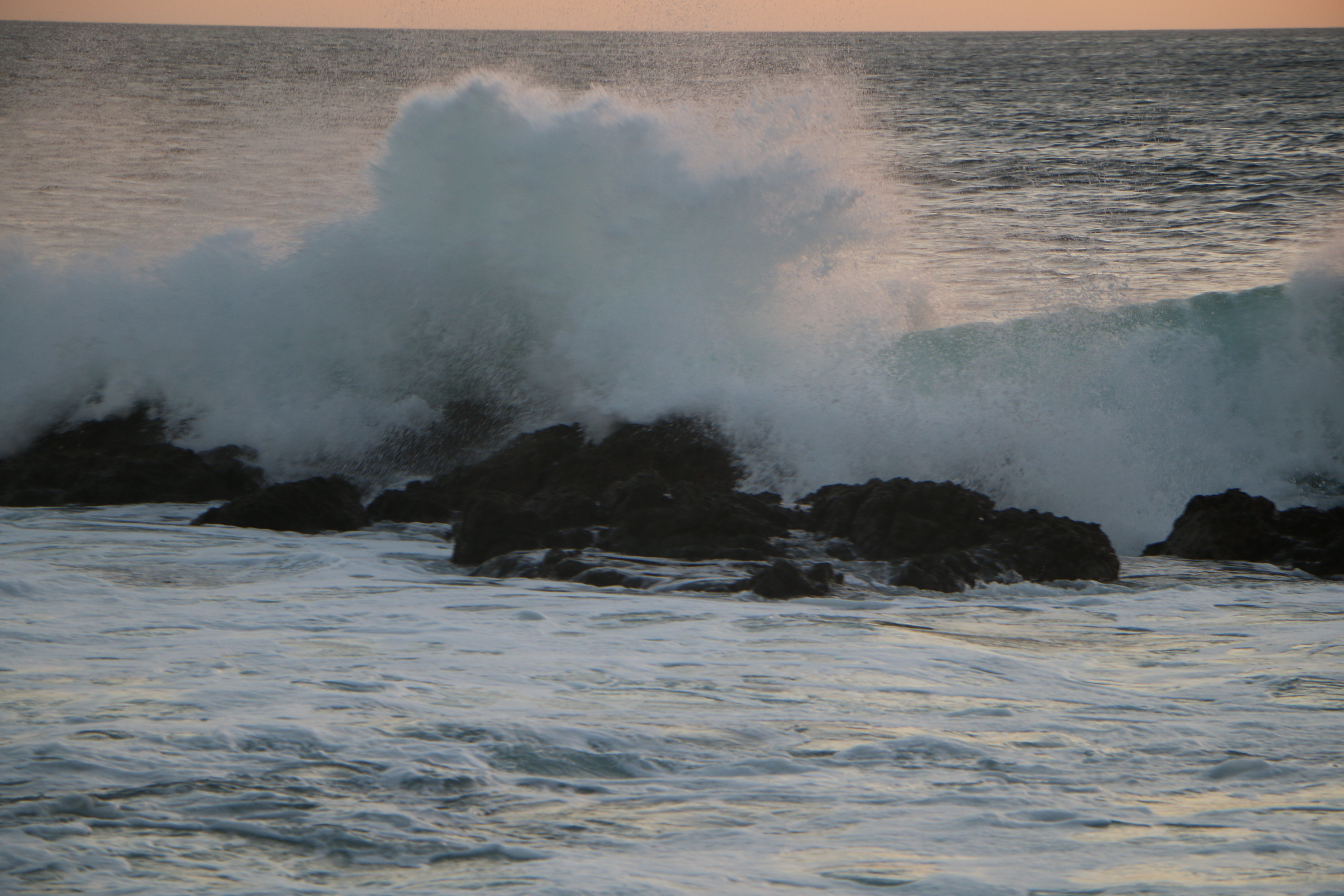 After taking a little rest, we left hotel to roam around several beaches in neighboring area. Some to name are Beach Grande, Beach Carbon, Beach Tamarindo and Beach Flamingo. Observed the shiny and bright sunset with tinge of cold in the air. We had dinner at Antichi Sapori near our Hotel Nahua, it was an Italian place where we ate Pizza and Cannoli. After dinner we went to Buddy's smokehouse and Grill. [Thanks Viplav for the correction]
Day 4 / Dec 26 - Back to San Jose
We checked out of Hotel Nahua in Tamarindo. Needless to say, here too we had a classic Central American breakfast by one of the most beautiful beaches in the whole area.
During our journey back to San Jose, we had lunch in one of the highway-side restaurants which included Salmon, chips, Guacamole and soothing summer drink
Arrived back in San Jose in the evening for our next day flight to Lima. Checked in the Taormina Hotel and Casino located at Avenida 11, Calle 3 Bis
Barrio Amón, San Jose
When we arrived in the San Jose for second time, we slept a lot relative to rest course of our trip. Had a lunch in one of the fine dining restaurants with a company of Hindi speaking server. Packed our bags and went to bed early to get started on the next leg of our journey - Lima
Day 5 / Dec 27 - Flight to Lima
We checked out of Taormina Hotel and Casino in the early morning. Roamed around a city little more since our flight wouldn't leave until late afternoon. Caught late afternoon flight to Lima and in the evening reached Lima.Here we booked a hotel named Hotel Santa Cruz just in the outskirts of the city. This day there was nothing to do except for preparation for next leg of journey and travel. Since we had nothing else to do, we slept early to catch the next day flight to Lima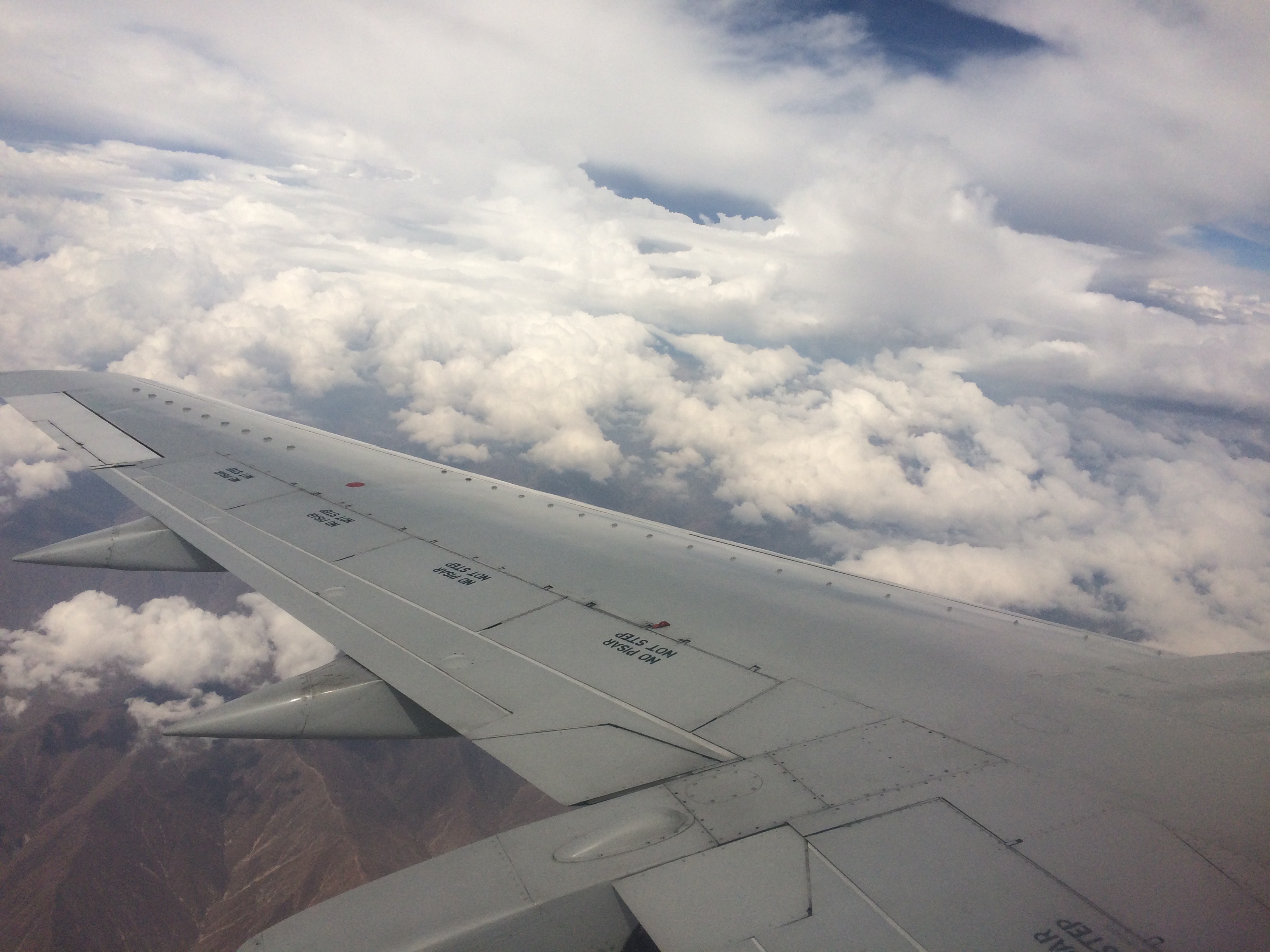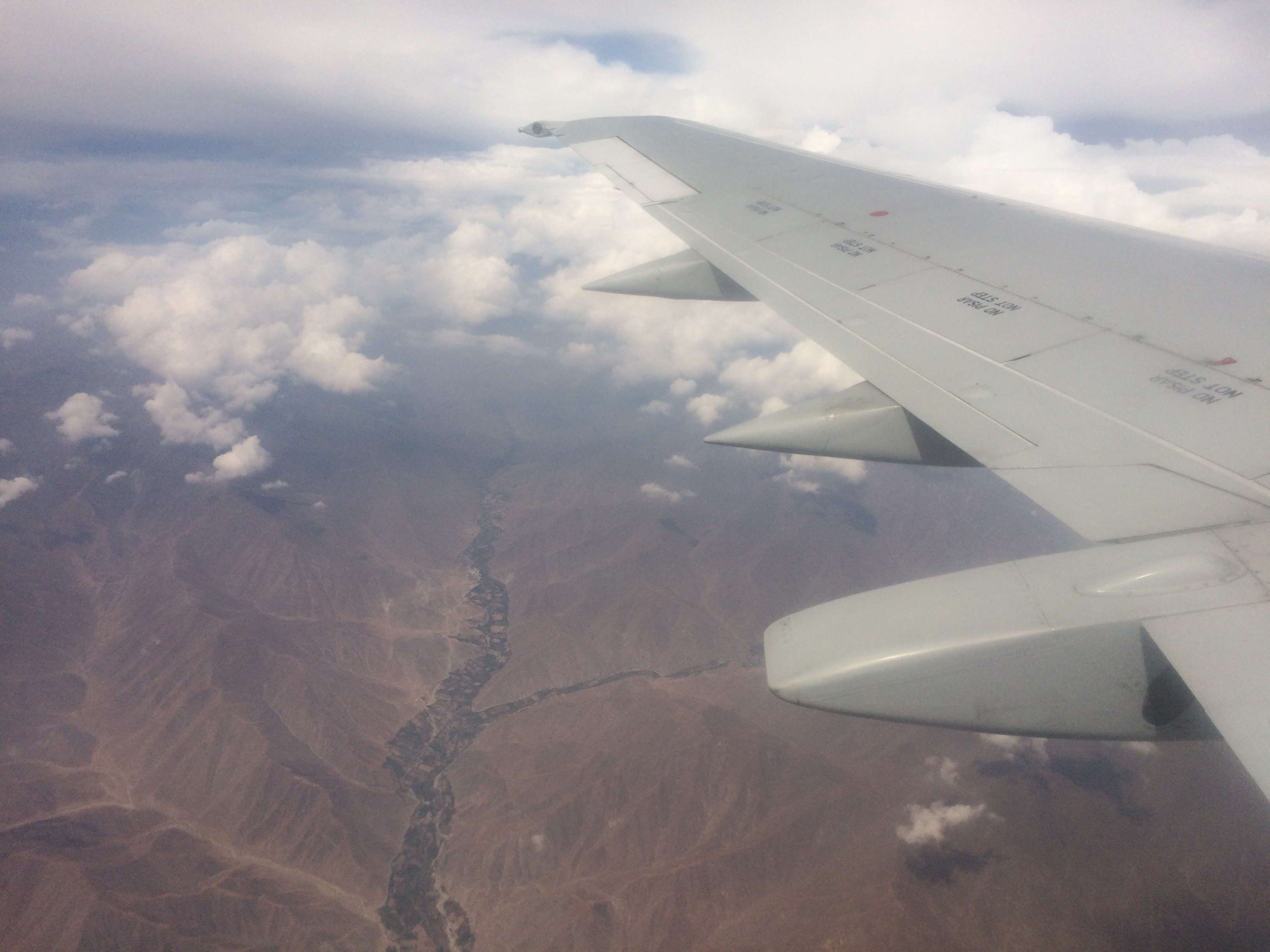 Thanks to Puneet and Viplav for their awesome photography and unbelievably masterpiece of a DSLR which made these amazing photographs possible