Chicken Chow Mein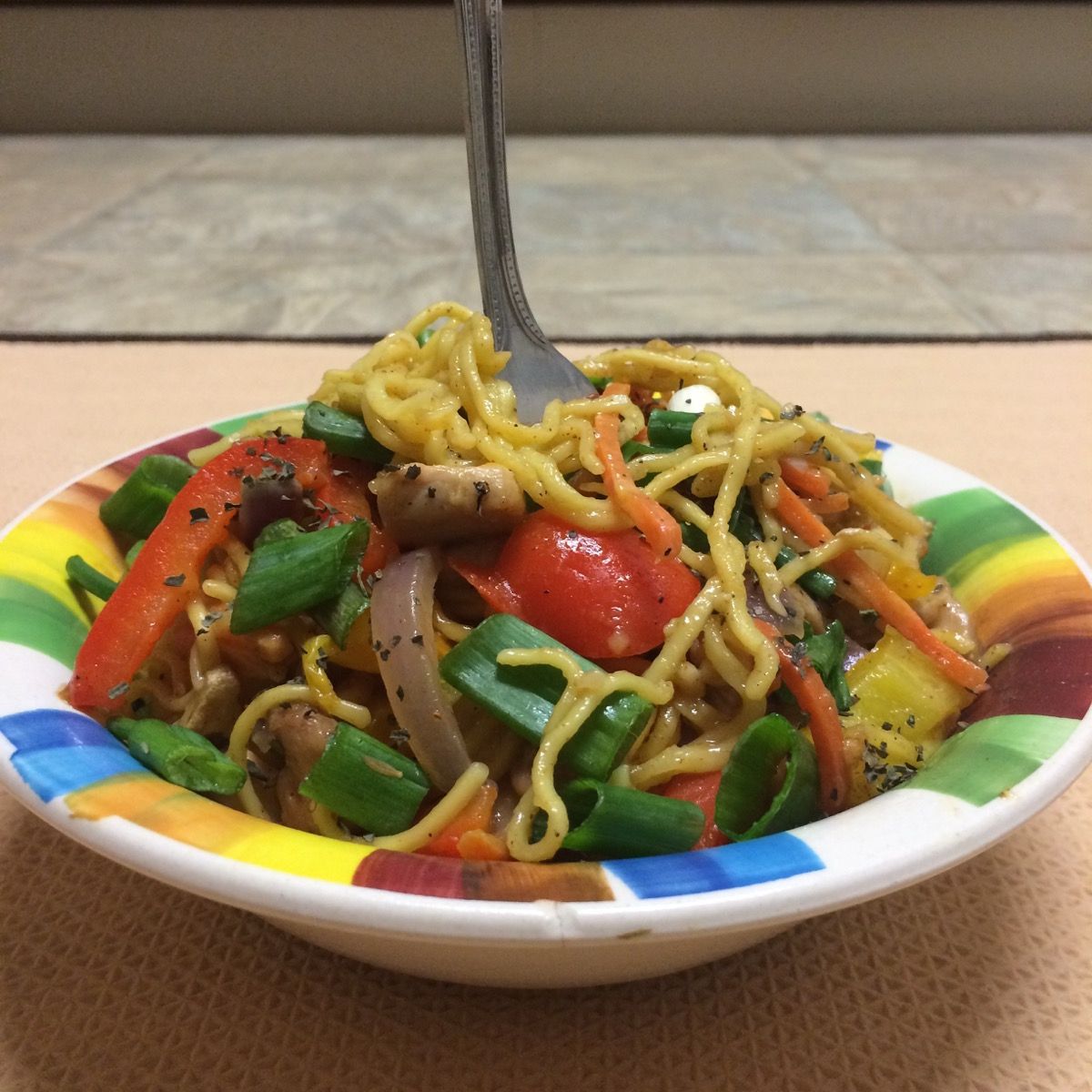 We are back on Chinese dish. I made General Tso's Chicken last week. That was my first Chinese dish. Now this is the second one. I am looking forward to prepare many more such dishes in the future.
As always, VahChef saved the day. VahChef's video on how to make chicken chow mein has been real source of this food. I appreciate all the efforts and time this guy takes to make these recipes and videos.
Today I don't have any tips for this dish. It's pretty straightforward as long as you have all the vegetables, ingredients and sauces required to prepare it. This recipe takes 15 minutes to setup everything and 45 more minutes for food preparation. Do try it. It's spicy and tasty. You can really impress people around as a professional chef.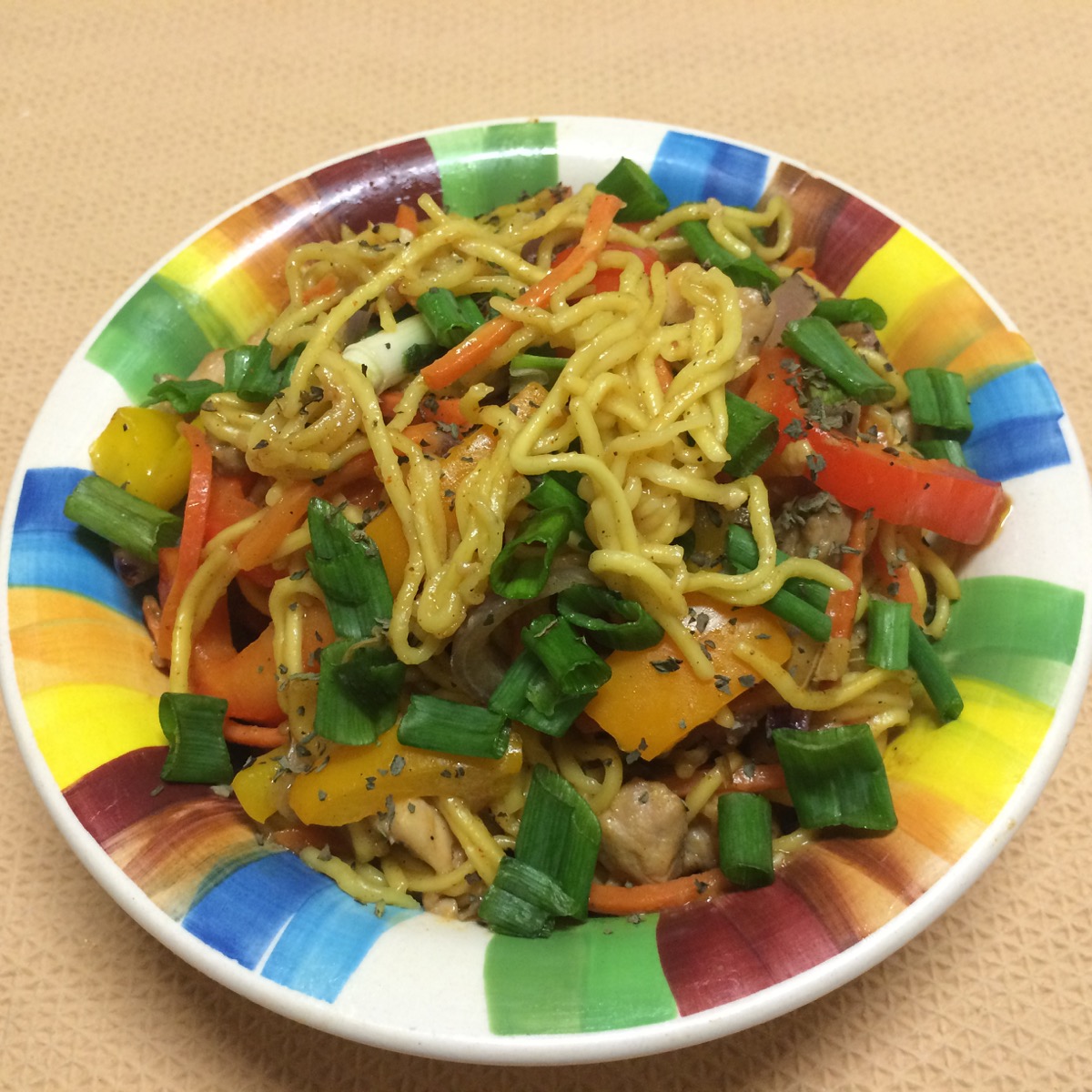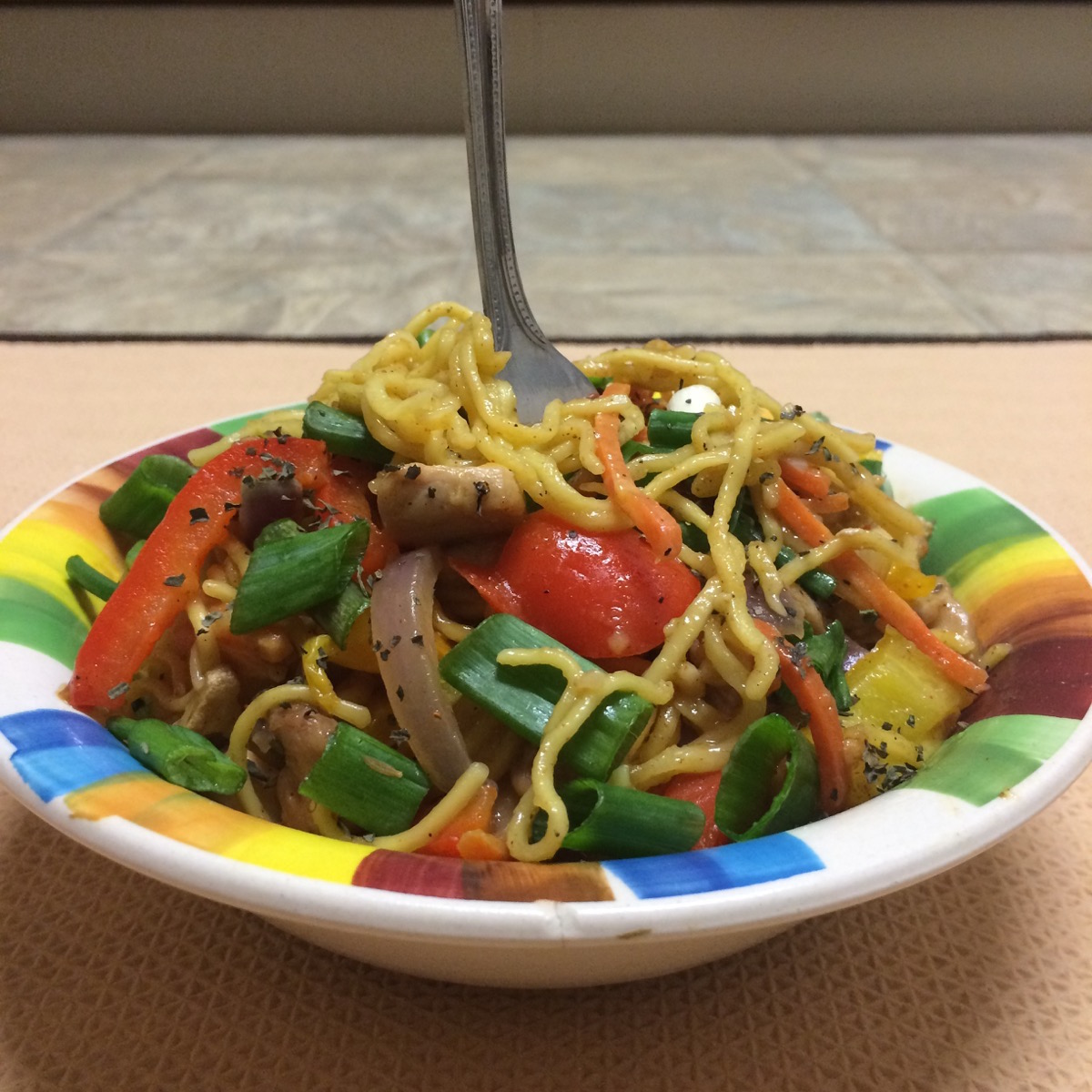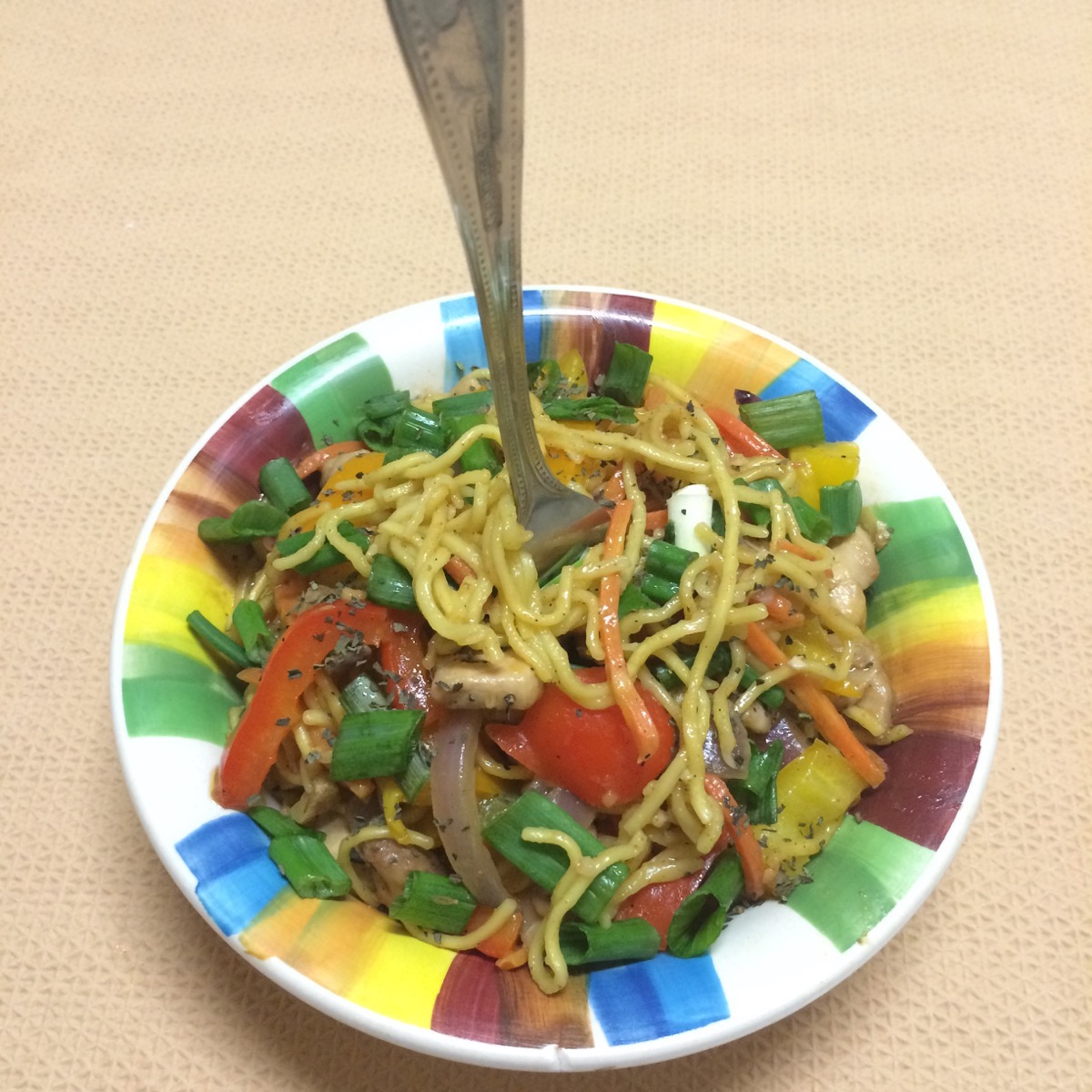 The preparation procedure for this dish is very similar to Chicken Jalfrezi in my other post. Really it's not too much of a time investment. If you think you've added too much of a water, please add a small quantity of corn-starch to thicken the gravy.
You can also prepare it in a bulk for your family members or roommate. It lasts until 4 days from the day of preparation so you can also take it to office or college for lunch.
Do not forget to try it at home. It's fun and tasty!